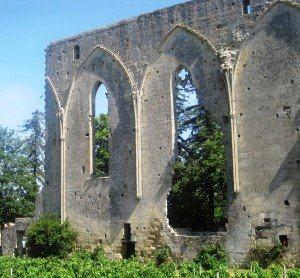 Complete Saint Emilion Bordeaux Wine Guide, Producer, Chateaux Listings
Learn everything about Saint Emilion wine, with a description of St. Emilion wines, their character and style, top ten facts about Saint Emilion, and complete profiles for all the top vineyards and producers in St. Emilion, including wine tasting notes, histories, classifications, wine, and food pairing tips and buying guides for all the best vineyards, wines and chateau in St. Emilion.
If you want to read about other Bordeaux wine producers in different Bordeaux appellations: Links to all Bordeaux Wine Producer Profiles If you are interested in learning more about Bordeaux wine, we offer numerous articles on everything about Bordeaux wine, from a history of the Bordeaux region and the famous 1855 Classification, the grapes used to produce Bordeaux wine and even vintage summaries covering Bordeaux wine from 1900 to today: All About Bordeaux Wine Guide
Map of Bordeaux St-Emilion Chateau
History of St. Emilion: Saint Emilion could be the oldest active wine-producing appellation in the Bordeaux region with a history that dates back to the times of the ancient Romans. Numerous Roman ruins are scattered all over the St. Emilion appellation.
While St. Emilion claims credit for being the home of the famous Roman poet and wine lover, Decimus Magnus Ausonius, (who served as the inspiration for the name of the now famous, Chateau Ausone) the area takes its name from a Benedictine Monk who was known as Emilian.
Emilian lived in the area and is responsible for starting to create the uniquely designed, limestone church that is central to the village of St. Emilion. Today, the village of St. Emilion is a protected, Unesco, world heritage site. St. Emilion also lays claim to having the oldest, wine society in France.
The Jurade of St Emilion was formed in 1199! St. Emilion was the first region in Bordeaux to export its wines.
Due to the ease of shipping taking place in the 14th century, with only a few vines scattered in the Medoc, St. Emilion wine was already being shipped to England at the request of King Edward.
This date coincides with the founding of the commercial city of Libourne by the British. The city of Libourne has another connection with England, it was named Sir Roger de Leybourne from England.
Overview of Saint Emilion: St. Emilion was a much smaller appellation in its formative years. Today, that is no longer the case. St. Emilion is one of the largest wine-producing regions in Bordeaux with 5,565 hectares under vine.
This is divided into Grand Cru classified vineyards, which occupy 3,739 hectares and 1,826 hectares of non-classified terroir.
Saint Emilion consists of 9 communes or parishes: Saint Emilion, Saint-Christophe des Bardes, Saint-Etienne de Lisse, Saint-Hippolyte, Saint-Laurent des Combes, Saint-Pey d'Armens, Saint-Sulpice de Faleyrens, Vignonet and a portion of Libourne. More than 800 different producers make wine in St. Emilion.
While there are a few large estates in the appellation, the average vineyard is about 7 hectares in size. The largest vineyards in St. Emilion belong to Chateau Laroque and Chateau Fombrauge, which are close to 61 hectares each. The title for the smallest classified growth in St. Emilion belongs to Clos St. Martin, which is only a diminutive 1.3 hectares.
In total, close to 2.4 million cases of wine are produced in Saint Emilion each year! This is divided into both St. Emilion appellations. 1,500,000 cases of wine come from St. Emilion Grand Cru vineyards each year. 900,000 cases of wine are produced from Saint Emilion non-classified vineyards every vintage.
Terroir, soil and vineyards, of St. Emilion: The terroir and soil, vary quite a bit from property to property for the numerous, St. Emilion chateaux. You can basically divide the appellation of Saint Emilion into 3 distinct terroirs, the limestone plateau, the slopes closest to the plateau, and the flats.
The elevations in St. Emilion vary from 3 meters in the flats up to 100 meters on the plateau. Chateau Troplong Mondot could have the highest peak elevation on the Saint Emilion plateau at 100 meters, (328 feet).
Most of the better St. Emilion wine comes from the chateaux located on the Cotes. The Cotes is the limestone, rich, hillsides that surround the picturesque village of St. Emilion. Out of the list of 15 Premiere Cru Classe wines, the vast majority of those chateaux are situated on the Cotes.
To get a picture of the limestone terroir, you can visit several of the deep, underground caves that connect some of the chateaux like Beau-Sejour Becot, Canon, and Clos Fourtet. Other top estates from the Cotes are: Angelus, Ausone, Beausejour Duffau, Larcis Ducasse, Pavie, Pavie Macquin and Troplong Mondot.
If most of the top Premier Cru Classe wines come from the Cotes, what about the other St. Emilion wine producers? Those estates are located either on the bottom of the slopes, gravel terraces or sandy soils found in the western sector, not far from Pomerol. Chateau Cheval Blanc, which many tasters feel is the best Saint Emilion wine made, comes from the graves section of Saint Emilion that borders Pomerol.
In the graves section of St. Emilion, you have 5 gravel hills, 3 of which are found at Chateau Figeac, the remaining two gravel slopes are found at Chateau Cheval Blanc.
Chateau La Dominique is another top estate found in the graves area of Saint Emilion. Valandraud, another Premier Cru Classe is also not situated on the Cotes. They are further east in the cooler, clay-rich terroir of St. Etienne de Lisse.
In the best terroir, most of which is located on the plateau, you have soils with limestone, clay, gravel, sand, and iron deposits. The majority of the best Saint Emilion wine comes from the estates located on the plateau of St. Emilion.
With its massive layers and deposits of limestone, St. Emilion wine from the chateaux located on the plateau, or the cotes produces wines of richness, exotic textures, and minerality.
Limestone Plateau of St. Emilion
The limestone is a large part of what creates found in Saint Emilion wines. That is because limestone soil offers good drainage in the wet years acting like a sponge, soaking up the water and retaining it in the wet years, and releasing it when needed as the weather turns dry.
In the hot, dry vintages, the limestone soil once again works its magic as it releases the moisture it retained during the rainy season earlier that year. The limestone also adds pH and various mineral elements to the soils. In turn, wine from the limestone-intensive terroirs often displays more minerality characteristics in the aromatics and flavors.
Limestone is rich in calcium, an important vine nutrient. With time, limestone degrades and develops into clay soil.
This takes place because limestone is high in pH and calcium, which eventually breaks down. These elements are found in the Saint Emilion limestone soils through the various deposits of marine life from millions of years ago.
The unique limestone soils of St. Emilion promote the development of deep roots that are capable of enduring long, dry spells without water, along with the ability to ingest the specific, trace elements and qualities found in the Limestone terroir. Perhaps, this explains why many of the best St. Emilion wines display minerality in their flavor profile.
Clay soils are unique. Clay as you now know is produced from degraded limestone, which explains why you often find limestone and clay located in the same terroir. Clay soils can contain a high, CEC, also known as Cation Exchange Capacity. That CEC is important as it allows the soil to help bring more nutrients into the grapevines.
Because of the relationship between limestone and clay, the clay possesses many of the chemical compounds and nutrients that add to the uniqueness of the terroir; including calcium, pH, and other trace minerals, that along with the CEC, help the soils to retain water and feed the vines.
To get an idea of how the soil and terroir of St. Emilion compares to Pomerol and the other important appellations in Bordeaux; The terroir and soil of Bordeaux
St. Emilion wine is also produced from sandy terroirs. One of the top examples with sand in their terroir is Canon La Gaffeliere.
St. Emilion wine also comes from estates located on sandy soils and close to Pomerol in the Corbin sector. Those wines are lighter, elegant, and refined in style. At this point in time, Chateau Corbin is perhaps the best producer from that sector.
Parts of Saint Emilion with sandy terroir are prone to hail damage. In 2021, a new system to combat hail storms using 37 helium balloon launchers with salt-packed, balloons to seed the clouds was introduced. The balloons are linked to a series of radar detectors. The system is intended to cover 7,500 hectares which cover Saint Emilion and the adjacent satellite appellations.
In large part, the combination of the soils in Saint Emilion, and the percentages of grape varieties, are what determines The difference between Right Bank wines and Left Bank wine
Pairing St. Emilion wine with food: The wine of Saint Emilion comes in a wide range of styles. The diversity of Saint Emilion is part of what makes it so easy to pair with such a diverse range of foods and cuisines.
St. Emilion wines make perfect pairings with beef, roasted, grilled, braised, and stewed. Game, chicken, veal, pork, cassoulet, and fish, depending on how it was prepared. Saint Emilion wine served with a myriad of hard or soft cheese is a perfect wine and food pairing.
The taste, character, and style of Saint Emilion wine: Due to its massive size and a large, diverse, array of growers, St. Emilion produces the widest range of wines and styles found in Bordeaux. It's easy to go from chateau to chateau and discover one producer making a modern style of wine, while their neighbor prefers a more traditional approach.
Wine styles are dictated by a combination of the terroir and the choices made by the winemaker. Wine from the sandy soils in Saint Emilion is lighter, offering more of a red fruit character, while the wines from clay and limestone soils are often richer, deeper, and longer-lasting.
The Merlot in St. Emilion offers tasters lush, soft textures, richness, and concentration with flavors of plums, blackberry, licorice, chocolate, and black cherry.
The Cabernet Franc adds aromatic qualities like flowers and spice as well as tannin and structure. St. Emilion can also be earthy, spicy, and deliver notes of tobacco and truffle, as well as fresh cherries when it ages.
Depending on the level of limestone found in the terroir, the wines can also provide a strong sensation of minerality, crushed rock, or cement. Of course, the taste and texture vary from each vineyard as does the wine's ability to age, evolve and develop with bottle age.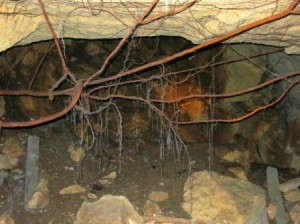 The grapes used to produce St. Emilion: Merlot and Cabernet Franc are the dominant grapes that make St. Emilion wine. However, other grape varieties are used to produce St. Emilion wine including, Cabernet Sauvignon, Malbec, and Petit Verdot.
Due to rising temperatures and other climate changes, more growers have been adding Cabernet Franc vines. Vineyard managers have also been experimenting with adding Cabernet Sauvignon, as it ripens later than Merlot, but this is to a much smaller degree.
The best vintages of Saint Emilion wines are: 2022, 2021, 2020, 2019, 2018, 2017, 2016, 2015, 2014, 2012, 2010, 2009, 2008, 2006, 2005, 2003, 2001, 2000, 1998, 1990, 1989, 1985, 1964, 1961, 1959, 1955, 1953, 1950, 1949, 1947 and 1945.
St. Emilion is a difficult wine region when it comes to naming the best vintages for some of the more exalted years in the past. There are many reasons for this. For years, if not decades, while Cheval Blanc and from time to time, Ausone made great wine, most producers did not have the money to make the investments in their cellars and vineyards.
So in years like 1982, today, really only Cheval Blanc stands out, which is why that vintage is not on my list of top years for the appellation.
Yet, for some reason, numerous chateaus during the 1950s made really good wine. As you can see from the list of great vintages for St. Emilion, that is no longer the case as today, Saint Emilion is one of the most consistent appellations in all of Bordeaux when it comes to producing great wine!
To read about vintages from Saint Emilion and all the other Bordeaux appellations Bordeaux Vintage Charts 1959 Through Today If you are interested in reading more detailed information on vintages for St. Emilion and other Bordeaux appellations, please read: Bordeaux Year to Year Detailed Vintage Reports 1900 to Today
The Top Ten Facts You Need to Know about St. Emilion
#1 St. Emilion is the only classified region in Bordeaux that updates its classification every ten years.
#2 St. Emilion was the first Bordeaux appellation to export its wines to other countries.
#3 St. Emilion is the oldest active wine-producing appellation in the Bordeaux region with a history dating back to the ancient Romans.
#4 Merlot and Cabernet Franc are the two most important grapes used to produce wine in St. Emilion.
#5 St. Emilion is the home of one of the most beautiful, picturesque, wine villages in all of France.
#6 St. Emilion is the largest, major, wine region in Bordeaux with 5,565 hectares under vine and more than 800, different growers and producers.
#7 St. Emilion is the last of the major, Bordeaux appellations to finish harvesting.
#8 The terroir of St. Emilion at the top estates is limestone and clay soils, although some estates also have gravel and sand in their terroir as well.
#9 Saint Emilion produces almost 4% of all the red wine made in Bordeaux each year.
#10 Dry, white wine is made by some St. Emilion producers, but the wines must be labeled and sold as generic, Bordeaux Blanc.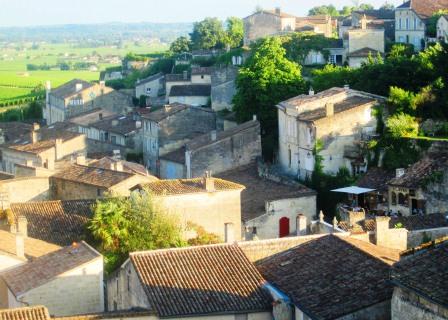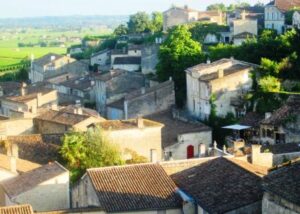 If you are going to visit the chateaux and vineyards in Saint Emilion, you should also read these 2 articles to help you better plan your trip: Where to Eat when visiting St. Emilion and Bordeaux as well as Guide to the best hotels and other places to stay in Saint Emilion and Bordeaux
Classification of St. Emilion: Feeling left out of the 1855 Classification, St. Emilion created their own unique classification of St. Emilion wine. It is the only classification that strives to keep up with the times. St. Emilion wine is reclassified every 10 years. The more recent classification took place in 2012. List of current St. Emilion Classifications
For more on the Classified growths of St. Emilion, you can also read about Guide to Premier Cru Classe A St. Emilion Chateaux along with Premier Grand Cru Classe B Wines of St. Emilion as well as the The Grand Cru Classe Wines from St. Emilion
It is not only that the wines of St. Emilion are reclassified every 10 years that separate it from the traditions of the Medoc. In the Left Bank, if an estate wants to increase the size of their vineyards, all they need to do is to buy the land from within the boundaries of the appellation and annex it to their vineyards.
That is not the case in St. Emilion, where everything is more complicated. In St. Emilion, for classified wines, the owner must seek approval from the INAO, if they wish to add to their vineyards.
That process is often arduous and quite difficult. It can be done, but it requires quite a bit of lobbying which can take years if everything is not done exactly as required. Failure to obtain permission can result in being either demoted or declassified.
That is what happened to Chateau Beau-Sejour Becot in 1986 for example. Saint Emilion has a history of creating rules and traditions, which is interesting because that is something you might expect more of from estates located in the Left Bank.
For example, by 1969, all chateaux in St. Emilion had obligated to chateau bottle all their wines. That is 3 years before the same rules were applied in the Medoc.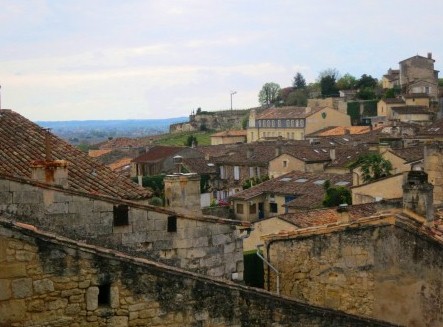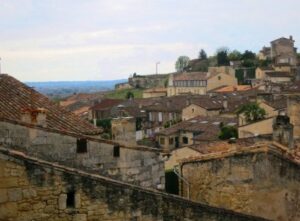 The wines of St. Emilion, as you have seen are classified. While it looked difficult at first, especially for American wine buyers, as they do not correspond to the famous 1855 Bordeaux Classification, they are easy to understand and follow.
There are four levels of classification in St. Emilion. Premier Grand Cru Classe St. Emilion wines are the First Growths of St. Emilion.
Those chateaux are divided into two categories, Premier Grand Cru Classe A, of which there are only 4 chateaux entitled to use that designation, and Premier Grand Cru Classe B, of which 15 estates are allowed to use that wording on their label. However, the classification was rocked in 2021 when the two estates that reached First Growth status, Chateau Cheval Blanc and Chateau Ausone voluntarily left the classification.
The next level of Grand Cru Classe has a total of 63 estates in that classification. The level of quality and consistency varies widely in that classification.
In my view, some of those estates could be First Growths, while others should not be allowed to own that level of classification. The final, lowest level of classification in St. Emilion is Grand Cru. Wines bearing the Grand Cru designation did not earn that classification for the level of quality found in their wines.
To be a Saint Emilion Grand Cru winery, a property must have their vines situated in an area which is classified as a Grand Cru and they must abide by the rules and regulations of the St. Emilion appellation.
While wines bearing the Grand Cru designation could be as good as Grand Cru Classe, or Premier Grand Cru Classe wine, as every St. Emilion chateau is not classified, generally speaking, wines at the Grand Cru level are more often than not, not as good as wines in the classified category.
But it is important to note that there are exceptions to that rule. Examples of top St. Emilion estates that have chosen not to be classified are Tertre Roteboeuf and Chateau Le Dome.
There are others that for one reason or another, have chosen not to be classified. Currently, there are more than 200 St. Emilion Grand Cru producers in the appellation.
Vineyard Management in Saint Emilion
Starting with the 2019 vintage, St. Emilion became the first, leading appellation to make it part of the appellation laws mandating that all growers practice 100% self-sustainable vineyard farming techniques, which can also include organic farming as well as biodynamic vineyard management techniques.
In short, this means that to use the St. Emilion appellation designation on their label, growers will be forbidden to use herbicides, and some pesticides as well. Waste products will also need to be managed responsibly.
There are numerous choices and levels of being green, or energy efficient, as well as taking steps to earn HVE, "Haute Valeur Environmentale" certification to various levels of farming using only organic methods to being 100% biodynamic.
When the new rules were implemented, St. Emilion already had the largest percentage growers using self sustaining or organic vineyard techniques, than any other major appellation in Bordeaux.
Modern winemaking in St. Emilion: St. Emilion wine makers are some of the most progressive producers in Bordeaux. In part, because the Right Bank estates are often smaller, they can more easily innovate and experiment.
The short-lived garage wine movement sprung up in St. Emilion. There are numerous small, dynamic, exciting St. Emilion wine makers striving to produce great St. Emilion wine from small bits of quality, unique terroir all over the appellation.
St. Emilion wine is one of the best places for savvy, wine buyers to seek out the best wines for the money. St. Emilion wine comes in a wide array of styles, from rich, ripe, concentrated, bold, hedonistic wines offering decadent tasting experiences to more traditional, fresher, medium bodied wines.
St. Emilion wine offers something for everyone. While many of the top Saint Emilion wines can be enjoyed at a young age, they age and evolve as well as any of the top properties in the Left Bank.
Anti Fraud and consumer protection In 2015, Saint Emilion became the first major Bordeaux appellation to adopt and promote anti counterfeiting measures en masse
The appellation wants its estates to add fraud detection to their labels with a unique bar-code that will help insure and guarantee the provenance of bottles for consumers. The code will also alert the chateaux when and where each bottle was scanned.
The QR code on the label brings the wine buyer to a webpage where they can enter the bottle's specific code, informing users if their bottle is genuine or a potential counterfeit. The anti fraud, unremovable prevention stickers can be placed on the neck of the bottle and the back label.
You can also read detailed information about other, smaller chateaux, wines and vineyards located in St. Emilion and other appellations here: Extensive Guide to the Smaller, Lesser Known Bordeaux Chateaux, Vineyards