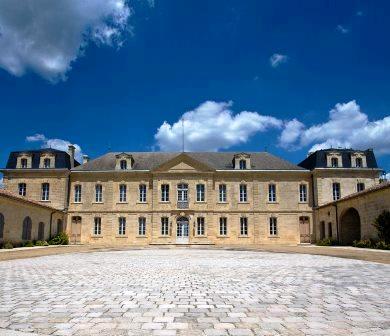 Learn everything about Chateau Soutard St. Emilion with wine tasting notes and wine with food pairing tips. Learn the best vintages, the history of the property, and information on the vineyards and winemaking. If you want to read about other important, Bordeaux Chateaux: Links to all Bordeaux Wine Producer Profiles
Chateau Soutard History, Overview
Chateau Soutard is one of the oldest estates in the Right Bank as it dates all the way back to 1513. In those days, the estate was used as a farm and mill. This was well before Soutard became known as a Bordeaux wine producer. Chateau Soutard began earning fame as a Saint Emilion vineyard in the middle of the 18th century.
It was during those early days that Chateau Soutard first began practicing the novel approach of planting vineyards in rows. While it's natural for us today, 300 years ago, it was less common in the Right Bank, when things were more primitive.
The 18th-century chateau is one the largest and most regal chateaux in all of Saint Emilion. In fact, it would not be at all out of place among the best chateaux in the Medoc!
During the 20th century, Chateau Soutard remained the property of the same family, the de Bogeron's. In fact, the de Bogeron family managed Chateau Soutard from 1890 until 2006.
In 2006, Chateau Soutard went from being a family-owned estate, to part of a large, corporate empire when it was purchased by La Mondiale, the French insurance company.
La Mondiale was already well-versed in the Bordeaux wine trade at the time of the transaction, as they already owned Chateau Larmande and Chateau Grand Faurie.
The new owners quickly began bringing the estate up to date with a massive construction project. Until 2014, Chateau Soutard was managed by Claire Thomas Chenard with the help of their consultant Michel Rolland. Claire Thomas Chenard is no longer with the estate.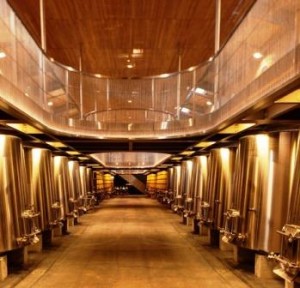 Chateau Soutard Vineyards, Terroir, Grapes, Winemaking
The 30 hectare St. Emilion vineyard of Chateau Soutard is planted to 63% Merlot, 28% Cabernet Franc, 7% Cabernet Sauvignon and 2% Malbec. The vineyard has a terroir of limestone, clay, and sandy soils with gentle hillside slopes on their best terroir.
The topsoil is thin, before you reach a hard limestone soil, just before the surface. The vines are on average, 35 years of age. The vineyard is planted to a vine density of 6,500 vines per hectare.
The wine is vinified in gleaming, new, stainless steel vats of various sizes. The wine is aged in an average of 60% new, French oak barrels for 18 months. There is a second wine, Jardins de Soutard. Close to 12,000 cases of Bordeaux wine are produced by Chateau Soutard in an average vintage. There is a second wine, Jardins de Soutard.
The Best Vintages of Chateau Soutard are: 2022, 2021, 2020, 2019, 2018, 2017, 2016, 2015, 2014, 2010, 2009 and 2005.
Chateau Soutard was completely renovated and modernized from top to bottom for all its wine-making facilities, vat rooms, and cellars. The new design was created by the well-known architect, Fabien Pedelaborde who followed that up with his work at Chateau Marquis dAleseme in Margaux.
The work on Chateau Soutard created a new, state-of-the-art, gravity-fed, wine-making facility complete with glass elevators transporting you to the cellars. The construction project was finished in time for the 2011 harvest.
The new, larger vineyard of Chateau Soutard was just increased in size following the results of the 2012 St. Emilion classification. The increase in vines came from the addition of land from Chateau Cadet Piola, which was merged into Chateau Soutard. Chateau Soutard is located not far from the village of St. Emilion.
When to Drink Chateau Soutard, Anticipated Maturity, Decanting Time
Chateau Soutard is better with at least 4-6 years of bottle age. Of course, that can vary slightly, depending on the vintage. Chateau Soutard is best enjoyed in the first 5-20 years of life.
Young vintages can be decanted for about 1 hour to 90 minutes. This allows the wine to soften and open its perfume. Older vintages might need very little decanting, just enough to remove the sediment.
Serving Chateau Soutard with Wine, Food, and Pairing Tips
Chateau Soutard is best served at 15.5 degrees Celsius, 60 degrees Fahrenheit. The cool, almost cellar temperature gives the wine more freshness and lift.
Chateau Soutard is best served with all types of classic meat dishes, veal, pork, beef, lamb, duck, game, roast chicken, roasted, braised, and grilled dishes. Chateau Soutard is a perfect match with Asian dishes, hearty fish courses like tuna, mushrooms, and pasta as well as cheese.
Château Soutard Wine Tasting Notes
18 Vintages 61,913 Views Sort by Vintage-Rating
2022
Château Soutard (St. Émilion Grand Cru)

The color is shiny black, purple. On the palate, the wine is powerful, concentrated, dark, and deep, with multiple layers of chocolate-coated plums, blackberries, licorice and spice. The wine is sensuous, opulent, and rich. The finish allows you to linger with all of its layers of chocolate and black fruits. This could be the finest vintage of Soutard ever produced! 76% Merlot, 10% Cabernet Franc, 8% Cabernet Sauvignon and 6% whole-bunch, fermented Malbec makes the blend. Drink from 2026-2047. 94-96 Pts.

865 Views

Tasted

May 8, 2023

2021
Château Soutard (St. Émilion Grand Cru)

Showing a nice depth of color, the wine is soft, round, polished, rich and fruity, with silky tannins and freshness from start to finish. The creamy finish leaves you with a touch of spice in the endnote. The wine is a blend of 70% Merlot, 18% Cabernet Franc, 7% Cabernet Sauvignon and 3% Malbec. Drink from 2024-2040. 92-94

1,531 Views

Tasted

May 20, 2022

2020
Château Soutard (St. Émilion Grand Cru)

Flowers, 5 spice, herbs, smoke and licorice blend with the red berries and pit fruits perfectly in the bouquet. On the palate, the wine is concentrated and rich, yet light on its feet, elegant, balanced and fresh. The finish lingers with an array of ripe, red, black and blue fruits, licorice and a salinity on the backend with just a hint of cocoa that seals the deal. This is the finest vintage of Soutard I have ever tasted! Drink from 2025-2045.

1,030 Views

Tasted

Mar 21, 2023

The complex set of aromatics opens with 5 spice, smoke, licorice, tobacco leaf, chocolate and blackberry liqueur notes. Full-bodied, lush, opulent and silky, the wine is deep, concentrated and rich, yet light on its feet, elegant, balanced and fresh. The finish lingers with an array of ripe, red, black and blue fruits, licorice and toasty oak. There is a lot going on here, so give it some time to come together, maybe 6 years or more. 93-95 Pts

2,237 Views

Tasted

May 20, 2021

2019
Château Soutard (St. Émilion Grand Cru)

Full-bodied, rich, lush, silky and vibrant, the wine is packed to the gills with layers of earthy, dark red fruits, flowers, freshness and purity. Elegant in style, the wine is medium-bodied, refined and clean, with a beautiful purity of fruit that shines. This is the finest vintage of Soutard I have ever tasted! Drink from 2024, 2050.

1,624 Views

Tasted

Mar 29, 2022

2018
Château Soutard (St. Émilion Grand Cru)

Showing much better in bottle than in barrel, the wine is medium/full-bodied, soft, silky, elegant and fresh. The fruit is sweet, pure, refined, long and lifted, with good length and vibrancy in the finish. The wine is a blend of 61% Merlot, 31% Cabernet Franc, 7% Cabernet Sauvignon and 1% Malbec.

2,617 Views

Tasted

Mar 9, 2021

Medium-bodied, fresh, stony and fruity, the wine is round and fleshy with an herb, tobacco leaf and licorice accent on top of the red berries in the finish. 89-91 Pts

2,666 Views

Tasted

Apr 19, 2019

2017
Château Soutard (St. Émilion Grand Cru)

Fennel, cherry and cocoa aromas blend with luscious, red fruits, soft but present tannins and a crisp, bright, red berry finish

2,155 Views

Tasted

Apr 26, 2018

2016
Château Soutard (St. Émilion Grand Cru)

A touch of oak on the nose brings you to the licorice and red fruits. The wine is soft, medium bodied, open and finishes with sweet red cherries.

3,391 Views

Tasted

Sep 21, 2019

An attractively deep color, there is a saline quality to the tannins with ripe, dark red berries and ample flesh. The wine starts out well, with good texture, volume, and sweet, fruit, but as hard as it tries, it falls a bit short in the finish.

3,434 Views

Tasted

Apr 29, 2017

2015
Château Soutard (St. Émilion Grand Cru)

Floral notes meld with black raspberries, licorice, espresso and dark chocolate giving the wine its character. The wine has soft tannins and an approachable, forward personality.

2,782 Views

Tasted

May 21, 2018

Flowery with fresh, vibrant, sweet black raspberries, licorice, espresso, soft tannins and an approachable personality.

2,595 Views

Tasted

Apr 29, 2016

2014
Château Soutard (St. Émilion Grand Cru)

Floral aromas, paired with fresh red berries and licorice on the nose, this elegant medium-bodied wine carries the red fruit theme all the way through to the finish. 88-90 Pts

3,100 Views

Tasted

Apr 27, 2015

2013
Château Soutard (St. Émilion Grand Cru)

Truffle and black raspberries make an appearance once past the initial oak in the nose. Medium bodied and easy to drink with sweet red cherries and spice in the middle, this wine will be enjoyable in its youth. 88-90 Pts

2,028 Views

Tasted

Apr 29, 2014

2012
Château Soutard (St. Émilion Grand Cru)

Coffee bean, jammy cherries, licorice, truffle and blackberry notes open to a dark cherry, stone and licorice filled wine with a sweet, kirsch finish. 87-90 Pts

3,123 Views

Tasted

Apr 26, 2013

2011
Château Soutard (St. Émilion Grand Cru)

From 70% Merlot and 30% Cabernet Franc, the wine reached 13.5% ABV. Fennel, truffle and black raspberry can be found in this medium-bodied wine with a cherry-filled, round finish. 90-91 Pts

2,913 Views

Tasted

Apr 24, 2012

2010
Château Soutard (St. Émilion Grand Cru)

2010 Soutard Using 65% Merlot, 30% Cabernet Franc and 5% Cabernet Sauvignon, this medium bodied, licorice, earth and black raspberry tinged wine offers soft textures and a black cherry finish. 87-89 Pts

4,612 Views

Tasted

Apr 22, 2011

2009
Château Soutard (St. Émilion Grand Cru)

Coffee, licorice, black raspberry and strawberry notes lead to a medium bodied, fresh,soft textured red and dark berry filled, St. Emilion wine.

5,138 Views

Tasted

Feb 10, 2012

2008
Château Soutard (St. Émilion Grand Cru)

Tannic, oaky, bright red fruits, espresso, licorice and a lot of freshness on the nose and palate. The wine should age well, but perhaps without a lot of charm.

2,727 Views

Tasted

Dec 28, 2017

2006
Château Soutard (St. Émilion Grand Cru)

Fresh, bright, crisp, firm, classic styled wine with oak, juicy plums, licorice and tobacco leaf notes on the nose and palate.

1,798 Views

Tasted

Sep 17, 2020

2005
Château Soutard (St. Émilion Grand Cru)

Medium bodied, ripe, forward, already developed wine with a licorice, earth and cherry personality. Soft, ready to drink, but without complexity or distinction.

5,667 Views

Tasted

Nov 12, 2016

2000
Château Soutard (St. Émilion Grand Cru)

Firm, strict, hard style of wine that is better on the floral, cherry, thyme and earthy, smoky nose than on the still, tannic, , crisp, palate. It's interesting that although they want to produce a modern, styled wine, this is really more in the old school, classic vein.

3,880 Views

Tasted

Jan 21, 2017