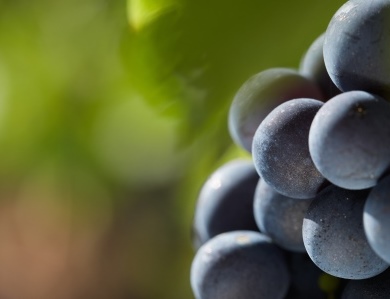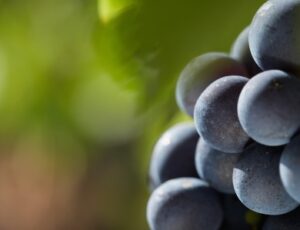 Cabernet Franc is one of three main grapes used in Bordeaux wine blends. The grape reaches its best expression and potential in the limestone soils found in Bordeaux, in St. Emilion. Pomerol also offers fertile soils for the varietal.
Cabernet Franc is planted with varying degrees of success in other French wine regions; for example, the Loire Valley. In fact, the Loire Valley is where Cabernet Franc first became popular during the 1600s. It was at least 100 more years before plantings of Cabernet Franc began to appear in Saint Emilion and Pomerol.
While Cabernet Franc first earned its popularity in the Loire Valley in the 1700s, when it was known by its original name, Bouchet, perhaps its greatest claim to fame is due to the fact that it gave birth to Cabernet Sauvignon after it was crossed with Sauvignon Blanc.
It has continued gaining in popularity in America with its best success taking place in California in the Napa Valley, Washington State, and Oregon. Cabernet Franc is also planted in other wine-producing countries including Italy, (in Tuscany in the Bolgheri wines as well as in Friuli), Spain, Australia, New Zealand, Argentina, Chile, Hungary, Canada, Bulgaria, Croatia, and most recently China.
However, it is interesting to note that even though Cabernet Franc is planted all over the world, over 50% of all Cabernet Franc vines are planted in France.
In most of those countries, Cabernet Franc is used more often than not as a blending grape. Few wineries outside of the Lorie Valley and America seem to have produced successful wines from 100% Cabernet Franc. More often than not, the fruit is blended with other grapes.
Cabernet Franc is less popular today than it was at the start of the 20th century. At that point in time, almost as much vineyard land was devoted to Cabernet Franc as it was to Cabernet Sauvignon.
That being said, Cabernet Franc still remains one of the world's top 20 most popular grape varieties. In fact, Cabernet Franc is so popular, the grape has its own holiday, International Cabernet Day is celebrated every August 30.
Cabernet Franc shares DNA with Cabernet Sauvignon. But there are numerous differences between the grapes. Cabernet Franc ripens earlier than Cabernet Sauvignon. On average, Cabernet Franc will ripen about one week before Cabernet Sauvignon.
This makes the grape better suited to slightly cooler climates and cooler vintages than Cabernet Sauvignon. Cabernet Franc performs best in limestone and chalk soils, clay, and to some extent in sandy terroir as well.
Perhaps the grape earns its highest accolades from the wines produced at Chateau Cheval Blanc and Chateau Ausone, located in the Right Bank region of Bordeaux. With global warming, more land is being devoted to Cabernet Franc in Pomerol and Saint Emilion these days.
Not as fleshy as Merlot and with less tannic structure than Cabernet Sauvignon, this deeply colored, thin-skinned berry offers floral, plum, blackberry, cassis, spice, and fresh herb or leafy aromas and flavors when ripe.
When not ripe, it's possible to find green pepper or other green vegetal aromas. Wines with a healthy portion of Cabernet Franc can be difficult to taste and assess when young.
Cabernet Franc is a food-friendly wine. There are numerous ways you can easily match Cabernet Franc-based wines with food. For a few tips, try it with roast chicken, pork, roasted or grilled, beef, duck, sausage, lamb, veal, hearty fish dishes, and even hard as well as soft cheese.
The Right Bank regions of Bordeaux maintain the highest concentration of Cabernet Franc plantings, where the variety is used as a blending grape with Merlot. Cabernet Franc is also planted in the Left Bank along with Cabernet Sauvignon because when blended together, they produce extraordinarily complex and elegant wines, as each grape variety compliments the other.
In Bordeaux, the wine featuring the highest proportion of Cabernet Franc as part of the blend is 1990 Le Petit Cheval, the second wine of Cheval Blanc. That wine features a record-setting 98%, Cabernet Franc! This is followed by 1998 Petit Cheval at 86% and 2003 Petit Cheval at 77%. There are a few Bordeaux wines produced from 100% Cabernet Franc as you will see below.
In Pomerol, the highest concentration of Cabernet Franc is probably found in 2010 Chateau Lafleur, which used 62% as part of the blend! This is followed by their 2009 wine with 53% Cabernet Franc. On average, it's always close to 50% of the blend.
As we mentioned previously, there are a few wines from Bordeaux produced from 100% Cabernet Franc. Starting with the 2004 vintage, Chateau Trotte Vieille began producing a limited amount of wine, 135, numbered bottles to be exact. This limited production is made from a special selection of 100% Cabernet Franc made from vines that date back close to 150 years, "Les Vieilles Vignes du Château TrotteVieille!"
Today, if you look you can find several 100% Cabernet Franc wines from Bordeaux. Chateau Tour Peyronneaumakes a Cabernet Franc without the use of sulfites. Chateau Edmus Phi, St. Emilion is also made without sulfites as is Petit Val Margo Cuvée de Coeur. Chateau Belle Assise, located in the St. Sulpice sector of the appellation is made from 100% Cabernet Franc. Chateau Bernateau Terrasses du Paradis is pure Cabernet Franc.
David Stannard produces two 100% Cabernet Franc wines, Paradise Rescued from vines grown in Cardan and B1ock One – Bordeaux Superieur. In Cotes de Castillon, Chateau de Pitray makes Cuvee Cabernet Franc. In the Cotes de Bourg, Chateau Civrac produces 100% Cabernet Franc wine. Clos Puy Arnaud makes Les Acacias Cabernet Franc.
Chateau La Dauphine in Fronsac produces, de La Dauphine Cuvee Prestige, a 100% Cabernet Franc from a single block of vines planted in 1946. Chateau Marjosse in Entre Deux Mers makes Cuvee Ortolan exclusively from Cabernet Franc and Chateau Haut-Meyreau Invindia L'Instant H produces 100% Cabernet Franc.
The award for the most unusual 100% Cabernet Franc wine goes to Chateau Le Bel. Situated in the Montagne Saint Emilion appellation, Chateau Le Bel makes a 100% Cabernet Franc wine from a three vintage blend! Le Grand Verdus Mondet is 100% Cabernet Franc. The same estate also makes 100% Cabernet Sauvignon and Syrah from their Bordeaux Superieur vineyard in Sadirac!
Below you can read a listing of the St. Emilion vineyards with the highest percentages of Cabernet Franc, (CF) in their plantings. The actual percentage used in their blend can be higher or lower than their plantings, depending on the blend in any specific vintage.
Perhaps the two most sought-after Cabernet Franc wines in Bordeaux are; Chateau Angelus Hommage à Elisabeth Bouchet and Chateau Trotte Vieille
Hommage à Elisabeth Bouchet Chateau Angelus 100% CF
Les Vieilles Vignes du Chateau TrotteVieille" 100% CF
Le Bel 100% CF
Belle Assise 100% CF
Bernateau Terrasses du Paradis 100% CF
Civrac 100% CF
Edmus Ouef de Beaune100% CF
Paradise Rescued 100% CF
Petit Val Margo Cuvée de Coeur 100% CF
de Pitray Cuvee Cabernet Franc 100% CF
Tour Peyronneau 100% CF
Petit Gravet 80% CF
Le Dome 75% CF
Jean Faure 54% CF
Clos St. Julien 60% CF
Angelus can be close to 50% CF
Ausone can be close to 50% CF or more
Cheval Blanc varies from vintage to vintage, but is usually close to 50% CF. Today, it is at 49% CF. According to the chateau, there is never more than 56% CF in the blend.
Daugay 50% CF
Trotte Vieille Close to 50% CF
Canon La Gaffeliere 45% CF
La Confession 45% CF
TertreDaugay 40 % CF
La Tour Figeac 40% CF
Belair-Monange 40% CF
Quintus 40% CF
Matras 40% CF
Vieux Fortin 40% CF
Clos La Madeleine 40% CF
Martinet 35%
La Grave Figeac 35% CF
Haut Sarpe 35% CF
Fonplegade 35% CF
Soutard 35% CF
Moulin St.Georges 35% CF
Figeac varies from vintage to vintage, but close to 35% CF
Couspaude 30% CF
Pavie 30% CF
Croix Cardinale 30% CF
La Gaffeliere 30% CF
L'Hermitage 30% CF
Larmande 30% CF
La Fleur de Jauge 30% CF
Milens 30% CF
La Fleur Morange 30% CF
Valandraud 30% CF, but it might be less today with more fruit coming from a cooler, clay soil terroir
Ferrand 30% CF
Lusseau 30% CF
Clos des Jacobins 30% CF
Cormeil-Figeac 30% CF
Haut Gravet 30% CF
La tour du Pin Figeac 30% CF
Grand Corbin Almost 30% CF
Corbin Micholette 30% CF
Ripeau 30% CF
Bellefont-Belcier 30% CF
Canon Over 25% CF
Gracia 25% CF
Pavie Macquin 25% CF
Larcis Ducasse about 25% CF
Clos Badon Thunevin 25% CF
Sanctus 25% CF
Grand Corbin Despagne almost 25% CF
The highest use of Cabernet Franc in Pessac Leognan is probably Domaine Allary Haut Brion, which is 60%. Domaine Allary no longer exists. This is followed by Les Carmes Haut Brion which hovers close to 40%. Far less of this grape is used in the Medoc, which on average ranges from 0% – 20% of the blend.
Cabernet Franc is widely used in Cotes de Castillon. Joanin Becot includes 25% in their wine. In the St. Emilion Satellite appellation of Puisseguin, Croix de Justice uses 50% of the grape in their blend. Cabernet Franc is an important varietal for many chateaux with a Bordeaux Superieur classification. For example, Domaine du Bouscat uses 25% in several of their wines. However, Chateau Guibeau Noe is the first 100%, Cabernet Franc made from the estates oldest vines in the appellation.