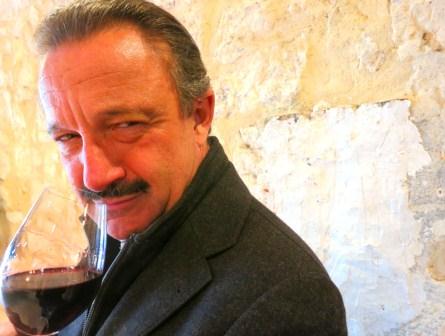 Learn everything about Chateau Canon La Gaffeliere St. Emilion, Premier Grand Cru Classe B with wine tasting notes, and wine with food pairing tips. Learn all the best vintages, the history of the property, and information on their vineyards and winemaking. If you want to read about other important, Bordeaux Chateaux: Links to all Bordeaux Wine Producer Profiles
Chateau Canon La Gaffeliere History, Overview
Chateau Canon La Gaffeliere started out life with two separate names. It was at one time known as Canon Boitard and La Gaffeliere-Boitard. This was back in the 19th century. In time, double naming was made easier for consumers. The solution was to combine the names, which created the moniker we know today as Chateau Canon La Gaffeliere.
Skipping ahead to the modern era, in 1969, Count Joseph Hubert von Neipperg purchased Canon La Gaffeliere in 1971 from the Meyrat family. The von Neipperg family remains the owners today. Currently, Stephan von Neipperg manages Chateau Canon La Gaffeliere as well as several other Saint Emilion estates, family-owned estates.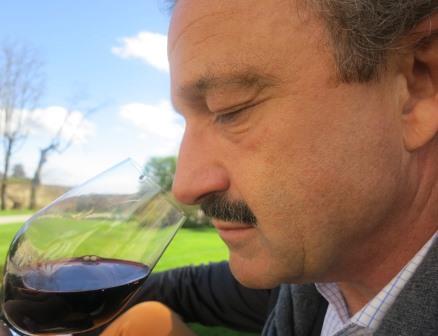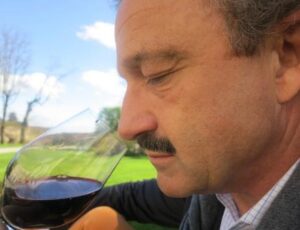 Chateau Canon La Gaffeliere is located just south of the St. Emilion village at the start of the slopes to the plateau. It's not far from La Gaffeliere and it's close to the train tracks.
You can see Chateau Ausone from certain vantage points on the property. At Chateau Canon La Gaffeliere, Stephan von Neipperg spends a tremendous amount of time working the vineyards throughout the year.
The move to sustainable farming was one of the first major changes Stephan von Neipperg made when he began managing the estate. The soil is regularly plowed, which helps aeration. To avoid blending both layers of topsoil, only light plowing takes place.
The vineyards are farmed using 100% organic methods. To help with that process, only organic compost, from their own making that is naturally low in nitrogen is used, and even then, that is always in tiny amounts.
The object is not to add extra nutrients to the soil. It is to further the ability of the soil to support life inside itself with microorganisms to regenerate on its own life on a continuing basis Cow manure is mixed with straw which can be used after 9 months. In 2014, Chateau Canon La Gaffeliere was certified as being 100% organic.
Chateau Canon La Gaffeliere Vineyards, Terroir, Grapes, Winemaking
The 19.5-hectare Canon La Gaffeliere vineyard is planted to 45% Merlot, 43% Cabernet Franc and 12% Cabernet Sauvignon. This shows a change to the vineyards with less Merlot and more of the Cabernets. They have old vines averaging close to 50 years of age. They also have much older vines that are close to 80 years of age.
The best parcel of vines is in the deep clay, where you find their oldest vines. In that plot, the vines date back to the 1930s. The terroir of Chateau Canon La Gaffeliere is clay, limestone, and sand soils.
You find more clay at the top of the peak of their vineyards. The slopes possess a large concentration of clay, which is where you find the largest concentration of Merlot. There is also a thick vein of clay in the subsoil.
The topsoil becomes a mix of sand and clay as you travel further from the slopes of the vineyard. The vineyard is one large, contiguous block, which can be subdivided into 4 smaller parcels. Those same 4 blocks can be broken into 26 parcels, which can also be further subdivided. Rather than planting young vines plot by plot, the vines are replaced one vine at a time.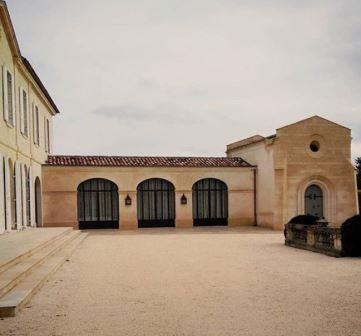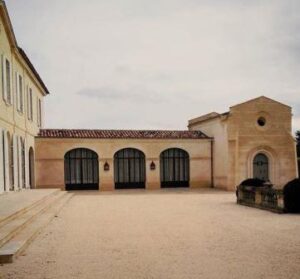 Chateau Canon La Gaffeliere Winemaking
To produce the wine of Chateau Canon La Gaffeliere, the grapes are whole berry fermented in temperature-controlled 12 oak vats which vary in size from 100 to 110 hectoliters. Malolactic fermentation takes place in 100% new, French oak barrels from a total of eight different coopers. Starting with the 2021 vintage, Canon La Gaffeliere began an experimental program aging a small portion of the harvest in a large, glass vat, to add more fruit and less of the effect of wood to the wine.
The wine is aged on its lees in 100% new, French oak barrels for 15 to 18 months. On average, 8,000 cases of Canon La Gaffeliere are produced each year. There is a second wine, previously Cote Migon La Gaffeliere. It is now Les Hauts de Canon La Gaffeliere.
Chateau Canon La Gaffeliere was finally upgraded in the official 2012 St. Emilion Classification to Premier Grand Cru Classe B.
The best vintages of Chateau Canon La Gaffeliere are: 2022, 2021, 2020, 2019, 2018, 2017, 2016, 2015, 2014, 2012, 2010, 2009, 2008, 2005, 2001, 2000, 1998 and 1990. Older vintages are also quite strong from the 1950s and 1960s. However, it is important to note that even though Canon La Gaffeliere has produced a string of great vintages, perhaps the best wines in the history of the estate have been made starting with the 2015 vintage!
Chateau Canon La Gaffeliere makes a stylish wine, with aromas of flowers, earth, fresh fruits, truffle, and stone. The wine at its best is silky, rich, and pure with the ability to age and evolve.
When to Drink Chateau Canon La Gaffeliere, Anticipated Maturity, Decanting Time
Chateau Canon La Gaffeliere is much better with at least 10-15 years of aging in good vintages. Young vintages can be decanted for 2-3 hours or more.
This allows the wine to soften and open its perfume. Older vintages might need very little decanting, just enough to remove the sediment. Chateau Canon La Gaffeliere offers its best drinking and should reach peak maturity between 10-30 years of age after the vintage.
Serving Chateau Canon La Gaffeliere with Wine and Food Pairings
Chateau Canon La Gaffeliere is best served at 15.5 degrees Celsius, 60 degrees Fahrenheit. The cool, almost cellar temperature gives the wine more freshness and lift.
Chateau Canon La Gaffeliere is best paired with all types of classic meat dishes, veal, pork, beef, lamb, duck, game, roast chicken, roasted, braised, and grilled dishes. Chateau Canon La Gaffeliere is also good when matched with Asian dishes, rich fish courses like tuna, mushrooms, and pasta.
Stephan von Neipperg owns several other Right Bank vineyards including Clos-de-lOratoire, La Mondotte, and Chateau Peyreau in St. Emilion. Stephan von Neipperg also consults various other Bordeaux wine producers in Saint Emilion.
In Pessac Leognan, Stephan von Neipperg works with Clos Marsellate, in Cotes de Castillon where he owns Chateau dAiguilhe and in Puisseguin, with Chateau Soleil. Stephan von Neipperg has international interests with wines in other countries.
Currently, Stephan Von Neipperg is also involved in a Bulgarian winery and vineyard planted to Bordeaux varietals where they also produce a Syrah from vines planted in the Bessa Valley. The top wine is sold under the name of Enira.
In 2005 Stephan von Neipperg added South Africa to the list of wine regions he consults when he began working with Capaia Wines in the Stellenbosch appellation. In 2015, Stephan von Neipperg announced he was going to become an investor and partner in Capaia Wines, which produces wines from Bordeaux grape varietals.
Château Canon-la-Gaffelière Wine Tasting Notes
36 Vintages 407,275 Views Sort by Vintage-Rating
2022
Château Canon-la-Gaffelière (St. Émilion Grand Cru)

Deep, and dark in color, the wine opens with flowers, oceanic influences, plums, smoke, licorice, and black cherries. On the palate, the wine is concentrated, opulent, polished, vibrant, silky and fresh, finishing with multiple layers of chocolate-covered, plums, black cherries, espresso, crushed stones and spices. What makes everything work here is the balance, freshness, and purity in the fruits. The wine blends 50% Merlot, 35% Cabernet Franc and 15% Cabernet Sauvignon. 14.2% ABV. Drink from 2027-2055. 96-98 Pts.

709 Views

Tasted

May 8, 2023

2021
Château Canon-la-Gaffelière (St. Émilion Grand Cru)

On the nose you find cigar wrapper, spearmint, flowers, leafy herbs, red fruits and spices. Fresh, crisp, elegant, bright, chewy and chalky on the palate, this is what modern classic Bordeaux is all about. The wine finishes with sweet, red fruits before moving to the intense minerality and spicy notes in the backend. Blending 45% Cabernet Franc, 35% Merlot and 20% Cabernet Sauvignon, 13% ABV. The blend represents the highest portion of Cabernet in the blend. Yields were only 30 hectoliters per hectare due to frost and mildew. The harvest took place, September 28 - October 14. Drink from 2025-2048. 93-95

1,719 Views

Tasted

May 20, 2022

2020
Château Canon-la-Gaffelière (St. Émilion Grand Cru)

In contention as one of the top vintages produced here, the wine is strong on its floral characteristics. Once past the opening bouquet of white flowers and dried roses you find plums, black cherries, black raspberries, mint and cigar wrapper nuances. The palate provides a lush, opulent, as well as vibrant, energetic backdrop for its wealth of deep red fruits and oceanic influences. The finish has a touch of salty chalk that adds complexity to its wealth of silky, ripe, red fruits. Drink from 2025-2050.

1,049 Views

Tasted

Mar 21, 2023

The strong floral character is what you initially notice. From there you find mint, herbs, spice, smoke, tobacco and red berries on the nose. The wine shows a beautiful, vibrancy, with silky, elegant, flamboyant textures on the palate with a touch of chalk in the endnote. The wine lingers with all its ripe, sweet, plums and cherries in the finish. Blending 55% Merlot, 30% Cabernet Franc and 15% Cabernet Franc, if you can wait at least 5-7 years before pulling a cork, this is going to offer superb drinking for 20-25 years after that. 95-97 Pts

2,817 Views

Tasted

May 20, 2021

2019
Château Canon-la-Gaffelière (St. Émilion Grand Cru)

The color of a dark ruby, the first thing you notice is the perfume with all of its flowers, chalk, licorice, mint, smoke and dark plummy notes. On the palate, the wine is supple, fresh, ,concentrated, silky and soft. The fruit shows purity, freshness and spice with a finish packed with roasted cherries and blackberry with just a touch of mint and Indian peppers in the endnote. The wine should age and evolve for 30 years, though it should drink well with 5-7 years in the cellar. Drink from 2025-2049

4,451 Views

Tasted

Mar 29, 2022

Deep in color, initially you notice mint, flowers, forest leaf and red and black fruits. Rich, supple, silky and fresh, with an opulent, fruit-filled mid-palate and finish, the chalky sensations coming from crushed rocks, stone and a hint of spice with more of that gorgeous mint and pure pit fruits taste and feels just great in the finish. The wine was made from blending 49% Merlot, 39% Cabernet Franc and 12% Cabernet Sauvignon. 95-97 Pts

5,275 Views

Tasted

Jun 8, 2020

2018
Château Canon-la-Gaffelière (St. Émilion Grand Cru)

Aromatically, the blend of truffle, flowers, mint, smoke, red pit fruits, licorice and spice keeps you busy, But the star of the show is all the mineral driven, fresh, lively, silky, refined, waves of roasted, ripe, red fruits and spice. Long, complex, lifted and vibrant, the fruit lingers and expands on your palate from the mid-palate through to the finish. The wine was made from a blend of 55% Merlot, 35% Cabernet Franc and 10% Cabernet Sauvignon.

2,971 Views

Tasted

Mar 9, 2021

Full-bodied, graceful and sensuous, this wine is packed with layers of luscious fruits. The purity of the berries stands out this year, as does the length, density and energy. In the finish you will find velvety plums, cherries, licorice, chocolate and spice. The wine was made from a blend of 55% Merlot, 35% Cabernet Franc and 10% Cabernet Sauvignon, reaching 14% ABV, the harvest took place September 17 to October 4. 95-97 Pts

4,895 Views

Tasted

Apr 19, 2019

2017
Château Canon-la-Gaffelière (St. Émilion Grand Cru)

The nose is chalky with dark berries, licorice, wet earth and forest floor aromatics. The wine is full bodied, fresh and mineral driven. You can feel the rocks and stones while enjoying the sweet red fruits and there is a freshness that stands out in the finish. The wine was made from blending 60% Merlot, 30% Cabernet Franc and 10% Cabernet Sauvignon. Half of the vineyard was struck by the frost. The harvest took place September 18-October 10.

5,739 Views

Tasted

Apr 26, 2018

2016
Château Canon-la-Gaffelière (St. Émilion Grand Cru)

A super wine combining concentration, elegance, silky tannins and an array of floral, stone, cherry, plum, espresso, licorice and smoky essences. Give this at least a decade before popping a cork and enjoy it for the next 20 years after that.

7,272 Views

Tasted

Sep 26, 2019

Hitting the top range of my projected score, this gorgeous wine pops with its melange of flowers, plums, cherry, licorice, wet earth and smoke. The wine offers elegance, concentration, freshness and length. It is however the purity in the fruit, coupled with its silky textures that steals the show! With 8-10 years in the cellar, this is going to be a wine you're going to be thrilled to open.

4,583 Views

Tasted

Feb 11, 2019

Certainly a contender for the best wine ever produced at the property, and that is saying something, considering how many good vintages have been made since 1998. The wine is fresh, vibrant and floral, the fruits are ripe, sweet and pure, the finish is pure silk and velvet.

5,094 Views

Tasted

May 21, 2018

With silky tannins, the wine feels like velvet. The black juicy plums, smoke, espresso, stone and salty mineral characteristics really shine through. There is concentration, complexity and length, offering purity of fruit and sensuous palate teasing textures. The wine was made from a blend of 55% Merlot, 35% Cabernet Franc and 10% Cabernet Sauvignon, reaching 13.5% ABV with a pH of 3.6. The harvest took place September 26 to October 15

4,638 Views

Tasted

Apr 29, 2017

2015
Château Canon-la-Gaffelière (St. Émilion Grand Cru)

Silky, lush and polished, with intense florality, the fruit is soft and polished with length and purity. The wine is richly textured and complex, leaving you with an opulent, sensuous, long, expansive finish that has the ability to age for decades.

8,072 Views

Tasted

May 21, 2018

Opulent in nature, the wine offers up its nose of fresh flowers, truffle smoke, plum and cherry, simply for the asking. On the palate, the fireworks kick in. Deeply concentrated, it takes only a sip to discover the sexy, sensuous nature of things here. The fruit is perfectly ripe, sweet and multi layered. The finish goes on for more than 40 seconds. This is the best wine I have ever tasted from Canon La Gaffeliere.

6,894 Views

Tasted

Mar 12, 2018

Deeply concentrated, the wine has this sexy, sensuous nature, with supple, plush tannins and richness that lets you know this is quite special. This will easily score at the top of the range once in bottle.

6,674 Views

Tasted

Jul 12, 2017

Deeply concentrated color leads to a serious escalation of flavor combined with sleek, silky tannins and a saline minerality. There is a dance of freshness, length and depth in the long, spicy finish. On the palate, this wine is soft yet vibrant with a fresh, sweet, black cherry and red licorice finish. Made from a blend of 55% Merlot, 37% Cabernet Franc and 8% Cabernet Sauvignon, the wine reached 13.7% ABV with a pH of 3.65.

6,452 Views

Tasted

Apr 29, 2016

2014
Château Canon-la-Gaffelière (St. Émilion Grand Cru)

Fresh, flowery, elegant, refined and with a beautiful, purity of fruit, freshness, silky textures and length in its, ripe, sweet, dark, red berry fruit, filled finish. This should age quite nicely.

4,483 Views

Tasted

Feb 5, 2017

Distinctive floral scents with ripe, black raspberry and plum notes are found in the perfume. On the palate, this wine is soft yet vibrant with a fresh, sweet, black cherry and red licorice finish. Made from a blend of 55% Merlot, 37% Cabernet Franc and 8% Cabernet Sauvignon, the wine reached 13.5% ABV with a pH of 3.58. 93-94 Pts

4,436 Views

Tasted

Apr 27, 2015

2013
Château Canon-la-Gaffelière (St. Émilion Grand Cru)

Medium bodied, and ready to go, the wine can easily be described as gentle, with soft tannins and fresh, red fruits, there was a touch of olive and herbs in the finish, which will probably be exacerbated with age. So, drink this young and enjoy it for what it is, because it is not going to get better.

3,674 Views

Tasted

Dec 10, 2017

With aromatics kicking off with boysenberries, cherries, licorice, smoke and flowers, the wine is medium bodied, soft, forward and elegantly styled, finishing with sweet red cherries on the palate.

2,538 Views

Tasted

Feb 18, 2016

Chocolate-covered plum, brioche, espresso and black cherry scents get your attention. Medium bodied and soft, but lacking the depth of flavor that comes from Cabernet Franc in the blend, the wine will deliver pleasure early in life. Blending 70% Merlot, 25% Cabernet Franc and 5% Cabernet Sauvignon, the wine reached 12.9% ABV with a pH of 3.6. The yields were 10 hectoliters per hectare, which is the lowest yields since they declassified the wine in 1991. The wine is aging in 70% new oak. 90-92 Pts

1,866 Views

Tasted

Apr 28, 2014

2012
Château Canon-la-Gaffelière (St. Émilion Grand Cru)

Floral, truffle, licorice, cocoa and blackberries on the nose. The wine is full bodied and concentrated, with round, silky textures and sweet, fresh, ripe dark berries in the finish. Still young, 5-8 years will add a lot of complexity and more softness to the wine.

4,511 Views

Tasted

May 15, 2016

Lush, polished, earthy and supple, with loads of floral notes, licorice, earth, spice and fresh, dark red berries. The wine is long, fresh and lingers on the palate.

3,412 Views

Tasted

Mar 11, 2015

Harvested over a four-week period from October 10 through November 10, the wine is produced from a blend of Merlot and Cabernet Franc that is 50/50. On the nose, the wine opens with flowers, licorice, coffee, spice and blackberries. On the palate, the medium-bodied, silky wine is soft with fresh black raspberries and a cherry-filled finish. 91-93 Pts

4,018 Views

Tasted

Apr 26, 2013

2011
Château Canon-la-Gaffelière (St. Émilion Grand Cru)

Medium bodied, soft, silky and focused on its licorice, black cherry, plum and floral character, this soft wine can be enjoyed on release.

3,336 Views

Tasted

May 20, 2015

One of the top St. Emilion wines in this difficult year, the floral, earthy, plum, oak and black cherry nose hits all the right notes. Soft, forward, ploished and ready for prime time drinking on release, this is a very nice style of wine.

2,931 Views

Tasted

Feb 20, 2014

From 60% Merlot, 32% Cabernet Franc, 8% Cabernet Sauvignon, the wine is aged in 80% new oak and reached 13.4% ABV. Espresso, plum, floral, truffle, licorice and chocolate mint are found in the aromas. On the palate, the wine is fresh, sweet, round and lush. 92-93 Pts

2,909 Views

Tasted

Apr 24, 2012

2010
Château Canon-la-Gaffelière (St. Émilion Grand Cru)

Full-bodied, lush, round, opulent, and vibrant with a solid focus on its core of ripe, sweet, dark, and red plums, black cherries, licorice, and herbs. I really like the opening floral accent in the nose. This is drinking just great today. Perhaps 45-60 minutes is ample decanting time. Drink from 2022-2040.

3,628 Views

Tasted

Sep 24, 2022

Earth, flowers, chocolate mint, plum, vanilla and coffee notes open to a rich, expansive, lush, fresh, structured wine. There is a nice sense of purity to the spicy, silky plum and blackberries sensed in the opulently, textured finish.

7,928 Views

Tasted

May 7, 2013

With elements of fresh flowers, coffee, spice, blackberry, earth and plum in the perfume, this lush, round Bordeaux wine is filled with minerality and soft tannins. The wine will be aged in 70% new oak. 93-95 Pts

5,964 Views

Tasted

Jul 30, 2011

2010 Canon La Gaffeliere is the product of low yields that were only 28 hecoliters per hectare. The wine was produced a blend of 55% Merlot, 35% Cabernet and 10% Cabernet Sauvignon that will be aged in 70% new oak. Licorice, chocolate mint, spice, jammy black raspberries, silky lush textures and long, fresh, sweet chocolate cherry expansive finish are the hall marks of this wine. 93-95 Pts

5,769 Views

Tasted

Apr 22, 2011

2009
Château Canon-la-Gaffelière (St. Émilion Grand Cru)

Rich, lush, deep and dark, it is easy to find all the dark cocoa, licorice, black plum, dark cherry, dried flower and earthy characteristics you are seeking. The palate, is soft, lush, polished, long and fresh, leaving with layers of sweet, ripe fruits. This is showing just great today, though another 2-3 years will add even more complexity.

3,940 Views

Tasted

Apr 10, 2022

The wine continues picking up steam, intensity and complexity as it ages. Now you find the flowers, truffles, sweet red fruits, wet earth and thyme with ease. Silky, soft and fresh, with loads of ripe, deep red fruits in the finish, if you have been waiting to check this gem out, pop a cork and enjoy it in its youth. Though, it is only going to get better from here.

4,496 Views

Tasted

Sep 20, 2019

Blending 55% Merlot, 35% Cabernet Franc and 10% Cabernet Sauvignon, Neipperg produced a rich, opulent St. Emilion that is filled with licorice, coffee, damp earth and fresh, jammy, dark berries. Sensuous in texture, the wine ends with layers of juicy, ripe, red and black fruits.

8,519 Views

Tasted

Feb 10, 2012

Rich, concentrated and opulent in texture, the wine is filled with flowers, black and red berries, licorice, espresso bean, forest floor, smoke and crushed stone scents. Plush in texture, this sexy St. Emilion ends with a rich, fennel, blackberry jam and plum filled finish.

7,702 Views

Tasted

Aug 2, 2011

2009 Canon La Gaffeliere was produced using as much of a bio dynamic approach as possible. Herbicides, pesticides, or insecticides are never applied. Fermentation of the uncrushed berries takes place in temperature controlled oak tanks, punctuated by regular pneumatic pigeages. Malolactic is carried out in 100% new barrels from eight different cooperages. The full bodied wine shows minerals, flowers, spice, coffee, leaves, plums, round tannins, berries, and stone in the finish. 92-94 Pts

7,806 Views

Tasted

Jun 28, 2010

2008
Château Canon-la-Gaffelière (St. Émilion Grand Cru)

This is really starting to show nicely, the floral notes, wet earth, array of juicy, sweet plums and minerality is starting to poke its head through. Softly textured, with silky tannins and freshness and a stellar, fruit and truffle filled finish are what you find here.

2,747 Views

Tasted

Sep 17, 2018

This wine offers toasty oak, blackberry, licorice, chocolate and truffle scents. It feels rich, deep and polished on the palate. This Bordeaux wine ends with long, spicy blackberry, kirsch and coca flavors.

6,665 Views

Tasted

Jan 25, 2011

2008 Canon La Gaffeliere from 50% Merlot, 45% Cabernet Franc and 5% Cabernet Sauvignon is filled with black fruit, fresh cut herbs, plums and anise. Soft round textures and a long, black fruit filled finish are the hallmarks of this wine. 92 Pts

6,869 Views

Tasted

Jul 18, 2010

08 Château Canon La Gaffeliere, with 43% cabernet franc, 52% merlot, and 5% cabernet sauvignon, is filled with enticing floral, forest, plum, and spicy oak aromas. Concentrated and fleshy, this full bodied wine exudes freshness, and concludes with ample doses of dark berry and red plum accents. 92-94 Pts

6,801 Views

Tasted

Aug 1, 2009

2007
Château Canon-la-Gaffelière (St. Émilion Grand Cru)

A solid effort in a difficult vintage, the wine is elegant, fresh, softly textured and medium bodied with an air of truffle, flowers, dark cherry and plums. The tannins have melted into the fabric of the wine, made from a blend of 55% Merlot, 35% Cabernet Franc and 10% Cabernet Sauvignon.

7,481 Views

Tasted

Sep 2, 2017

2006
Château Canon-la-Gaffelière (St. Émilion Grand Cru)

Concentrated with dark, red berries, floral, plum, earth, smoke, espresso and licorice accents, the wine is round, sweet, ripe, fresh and just starting to hit its stride. Another few years and this should be even better.

3,627 Views

Tasted

May 25, 2016

A nice surprise. With a licorice, espresso, black cherry jam and earthy perfume, the wine is plush, polished and round, ending in a sweet, spicy, black and red fruit filled finish. It's clearly improved over the past few years. I'd let it rest for a few more years before popping another cork.

4,538 Views

Tasted

Nov 15, 2012

2005
Château Canon-la-Gaffelière (St. Émilion Grand Cru)

Full-bodied, fresh, elegant, and also lush, the wine is packed with flowers, licorice, smoke, cherries, herbs, and plums. There is a bit of a firm edge to the tannins, but the wealth of ripe fruits overcomes its firm edge. Drink from 2022-2035.

2,826 Views

Tasted

Nov 11, 2022

Ready to go, this opulent, lush, richly-textured wine shows off its hedonistic style with ease. The floral-centric nose is accompanied by licorice, wet earth, herbs, forest leaf, tobacco and sweet deep red fruits. Generous on the palate, the velvet-textured berries linger in the finish.

4,741 Views

Tasted

Jul 8, 2021

This best showing yet for this voluptuous, black cherry, licorice, truffle and earth stained wine. Silky, suave and with room to improve, you ca drink it now, or age it for more complexity and additional velvety textures. The wine was made from a blend of 55% Merlot, 40% Cabernet Franc, and 5% Cabernet Sauvignon.

5,752 Views

Tasted

Jun 28, 2015

What a beauty. While it's obviously young, the wine already offering pleasure with its earth, spice, floral, black cherry, licorice, cocoa and espresso bean nose. Over the past years, the fruit has become much more polished and refined. There is a better sense of purity and more length. You can drink this today with an hour or two of decanting, or allow it another 5-8 years to gain in complexity.

8,124 Views

Tasted

Nov 18, 2012

Smoke, blackberry, plum, boysenberry, stone, coffee, fennel, herbs and spicy chocolate scents open to a rich, opulently textured wine. This round, full bodied, silky St. Emilion feels lush in your mouth. The long fresh, black raspberry, licorice and garrigue flavors in the finish last for at least 40 seconds! This remains my favorite vintage of Canon La Gaffeliere. Still young, another deacde will add a lot of complexity to this exciting wine.

12,321 Views

Tasted

Aug 22, 2010

The exotic, dark berry liqueur and mineral essence kept me going back for another sniff. The palate enjoyed thick sensations of ripe, red and black fruits ending in a silky black, cherry tinged finish.

9,005 Views

Tasted

Feb 20, 2008

2004
Château Canon-la-Gaffelière (St. Émilion Grand Cru)

Floral, cigar, fresh cherry blossom and tobacco on the nose get your focus. With a nice polish to the tannins with fresh plum and cocoa, this is drinking in the sweet spot.

4,242 Views

Tasted

Nov 30, 2014

From a blend of 50% Merlot, 45% Cabernet Franc, and 5% Cabernet Sauvignon, notes of flowers, licorice, black cherry, coffee and plums create the aromatics. Lush, soft and round in texture, the finish is filled fresh, sweet, ripe, black and red berries with hints of spice, fennel and coffee. I'd give it another year or two before popping another bottle.

5,070 Views

Tasted

Jul 13, 2012

2003
Château Canon-la-Gaffelière (St. Émilion Grand Cru)

Probably fully mature, with a plum, black raspberry, smoke, herb and truffle filled character, the wine is soft, round and smooth delivering most of what it has to offer today.

3,831 Views

Tasted

Dec 18, 2013

2001
Château Canon-la-Gaffelière (St. Émilion Grand Cru)

In the sweet spot with floral, earth, spice, black cherry, truffle and fresh herbs in the nose. On the palate, the wine is silky, round and polished, ending with fresh, sweet, ripe, black raspberry, cherry, cocoa and spice.

4,126 Views

Tasted

Jul 7, 2012

2000
Château Canon-la-Gaffelière (St. Émilion Grand Cru)

This has clearly moved into its prime-time drinking window. Splash decanted, the wine shows off its nose of tobacco leaf, flowers, herbs, and a melange of red fruits with ease. Silky, rich, soft, and polished, the finish leaves you with touches of licorice, thyme, espresso, spice, mint, and sweet red pit fruits.

4,632 Views

Tasted

Sep 30, 2021

Soft, silky, smooth and complex, with its ripe, fresh, sweet, plums and cherry notes coupled with licorice, truffle and hints of flowers. This is ready to drink, yet there is no rush to pop a cork. Drink now, or wait a while, either way, you'll be happy.

5,212 Views

Tasted

Jul 11, 2015

Minerality, coffee, black cherry, spice, floral and earthy aromas show this St. Emilion to be developing nicely. Lush, concentrated and round, the wine ends with black licorice and cherry liqueur flavors.

7,949 Views

Tasted

Aug 2, 2011

Licorice, blackberry, dark cherry, spice and fresh herb aromas is pleasing to smell. The wine is round, opulent and lush with ample fruit to keep you interested.

9,390 Views

Tasted

Mar 5, 2010

1999
Château Canon-la-Gaffelière (St. Émilion Grand Cru)

Medium/full bodied, fresh, crisp red fruit, licorice, herbs, and floral notes are easy to find. Soft, silky and fresh, with a bright, red berry and dark cherry finish. This is fully developed and ready for prime time drinking.

4,611 Views

Tasted

May 10, 2017

1998
Château Canon-la-Gaffelière (St. Émilion Grand Cru)

Probably fully mature, and at 20, that is right on target. On the nose, the wine offers roses, cigar wrapper, plum, cherry, smoke and herbs. Round, soft and lush, there is a minor hint of green in the otherwise, fruit and earth filled finish. Popped and poured, the wine was close to its apogee from start to finish.

4,047 Views

Tasted

Aug 15, 2018

Fully mature, medium/full bodied, with a complex array of licorice, truffle, flowers and black cherries in the nose, the wine is smooth, soft and easy to drink. There is no real rush to drink it, but at close to 15, there is no need to age it further either.

3,663 Views

Tasted

Jul 19, 2015

With 30 minutes of decanting, the floral notes were really singing, complicated by black raspberries, earth, smoke and mint. Medium bodied, fresh, elegantly textured, the sweet, pure, plum and cherry flavors are in full force. This is probably at full maturity and while there is no rush to drink it, I'm not sure more age is going to add much to the wine.

4,496 Views

Tasted

Aug 23, 2014

If you have a bottle, pop a cork. It's in the sweet spot of its drinking window. There is no hurry, but the floral, fresh cherry, truffle, chocolate nose is a treat and the silky, soft, fresh plum and dark cherry finish really seal the deal.

4,337 Views

Tasted

Mar 1, 2014

With its earthy, black cherry nose, has resolved most of its tannins. The wine is full bodied, well structured, elegantly styled and ready to drink. Finishes with a note of chocolate covered black fruit.

5,544 Views

Tasted

Oct 13, 2012

Deep ruby in color, tobacco, truffle, blackberry, cherry, minerality, coffee and chocolate scents make up the perfume. In the mouth, the wine feels plush and ends with a sweet black cherry and coffee finish. Still young, this St. Emilion will improve for several more years.

7,159 Views

Tasted

Dec 12, 2011

1995
Château Canon-la-Gaffelière (St. Émilion Grand Cru)

In the style, typical of the vintage, the tannins are strict, which does not help the bright, crisp, red berries in the finish. I like the wine more for the earthy, cherry and truffle nose, than on the stern palate.

3,835 Views

Tasted

Nov 14, 2017

As this wine edges closer to its 20th birthday, truffle, wet earth, cherries, tobacco and floral elements are in abundance. There is a bit of a tannic, firm, masculine edge in the plummy, spicy, black raspberry finish that remains part of the wines character.

5,279 Views

Tasted

Jul 23, 2013

1990
Château Canon-la-Gaffelière (St. Émilion Grand Cru)

This is ruby with tea color. Truffle, tobacco, black berries, fennel and fresh herbs aromas start the perfume. Elegant, silky textures and a round mouth feel , coupled with a finish filled with ripe, sweet strawberries make this fully mature, charming wine a treat to drink.

7,422 Views

Tasted

Jul 8, 2010

Blackberry with a hint of jammyness complicated with truffles, earth, cinnamon and chocolate. In the mouth, this full bodied wine displays ample freshness, gobs of sweet ripe and over ripe black fruit with a slight hint of prune that adds to the palate. Lush, rich and opulent, this mature wine offers finesse and sex appeal. At 20, this is showing great. While it might not improve, there is no hurry to drink well stored bottles. If the 90 is this good when little selection was employed, latter vintages are going to rock the house at the same age!

6,427 Views

Tasted

Nov 28, 2009

1989
Château Canon-la-Gaffelière (St. Émilion Grand Cru)

With an expressive nose packed with earth, smoke, floral, cherry, plum, tobacco and spice notes, this medium/full bodied, sensuously textured St. Emilion is fully mature. While there is no hurry to drink it, it\'s probably not going to improve much from here.

3,791 Views

Tasted

Aug 1, 2015

Truffle, spice, stewed black fruit, tar, and 5 spice aromatics. The wine, fully mature, ends with a mélange of red and black fruits in a soft, velvety style on the palate. Owners should drink this sooner than later, since the wine is slowly going to drop its fruit.

4,133 Views

Tasted

Jun 18, 2012

1988
Château Canon-la-Gaffelière (St. Émilion Grand Cru)

Fully mature, the wine edges in on the strict side of the style range here. The nose shoots off its tobacco, herb, truffle and bright red fruit easily. But the palate is a bit short, leaving you with soft, sharp red fruits, herbs and earthiness. At more than 30 years of age, this is not a wine for the future. If you have a bottle, drink up.

3,371 Views

Tasted

Nov 12, 2019

1964
Château Canon-la-Gaffelière (St. Émilion Grand Cru)

Clearly, older wines are all about the bottles, because reviewing my previous scores, they are all over the place. But this bottle was just beautiful. Soft, silky, smooth and loaded with truffle, flowers, earth, tobacco, thyme, cherries and dark, ripe strawberries, every sniff and sip was a pleasure. If you can find well-stored examples of this gem, it is worth the effort. It's one of the wines that sell for a song when compared to its quality.

2,032 Views

Tasted

Aug 24, 2020

Better than my previous bottle, this is still delivering the goods. There is a fabulous, menthol note that accompanies all the plums, truffle, earth, herbs and leafy scents. The wine improved in the glass. After 30-45 minutes, a general softening induced silky textures on the finesse-styled, spicy, earthy, cherry finish. I would not decant this. If you are lucky enough to have a bottle, or can find one in good condition, just pop and pour.

2,859 Views

Tasted

Dec 1, 2018

Much better than my previous bottle from the same case, the complex perfume truffle, black cherry liqueur, thyme, forest floor, spearmint and wet earth was really singing. The vibrant wine is soft, with just slightly jagged edges to the texture, finishing with a blast of juicy, ripe plum and licorice notes.

3,279 Views

Tasted

Nov 23, 2014

A muted nose of earth, tobacco, cherry, flowers, root beer and incense couples with a medium bodied, round textured, simple wine that finishes with licorice and earthy, black cherries. This is better on the palate than the nose. The wine began to fade after 30 minutes. Drink up. I am sure this wine has seen better days. That being said, large formats of this wine, could offer a nice experience if well stored.

3,570 Views

Tasted

Dec 21, 2011

1961
Château Canon-la-Gaffelière (St. Émilion Grand Cru)

Fully mature, this bottle was in perfect shape. Quite floral, with red fruits and wet earth, the wine was silky in texture, sexy and fresh. If the finish was longer, this would really rock.

2,486 Views

Tasted

Feb 18, 2019

This wine was filled with dark chocolate covered cherries, fennel bulb, fudge and espresso notes. This soft textured, fully mature st. Emilion wine finished with black cherries and tart strawberry flavors.

3,710 Views

Tasted

Jul 29, 2013

A surprise. Deeply colored, this plummy, chocolate, truffle, fennel, earthy, spice filled wine offered ample thrills for your nose. In the mouth, this rich, concentrated wine seemed much younger than 5 decades. Concentrated, mouth filling and lush, this wine offered pleasure in every sip. I hope the 05 turns out this well when it hits 50!

2,673 Views

Tasted

Nov 18, 2009

1959
Château Canon-la-Gaffelière (St. Émilion Grand Cru)

Aged decadence. Still delivering sensuously textured dark plums, with silky tannins to boot, the earthy, truffle, leaf, tobacco and forest nuances added to the experience. Tasting this beauty just a few months before its 60th birthday was a treat as well as a revelation.

2,821 Views

Tasted

Jul 18, 2018

Silky, and with that sensational patina of age that only comes from decades in the cellar, this medium bodied, fully mature beauty had a wonderful, earthy bouquet, polished, soft core of ripe, sweet fruits in the middle and elegance blended with sensuous textures in the finish.

2,148 Views

Tasted

Apr 14, 2017

1958
Château Canon-la-Gaffelière (St. Émilion Grand Cru)

Light, earthy, tobacco and forest notes with just a whisp or red plums on the nose and palate. Bright, crisp earthy, red berries finish up the experience. Probably past its prime, but there is still some charm here for those needing a birth year wine.

2,027 Views

Tasted

May 30, 2018

1957
Château Canon-la-Gaffelière (St. Émilion Grand Cru)

Rose tea in color, the wine is bright, leafy, crisp, earthy and fresh, with red fruits that are coated with tobacco. Charming in an old school manner, the wine is soft, and short in the earthy, tobacco and red plum finish.

2,024 Views

Tasted

May 30, 2018

1955
Château Canon-la-Gaffelière (St. Émilion Grand Cru)

From a perfectly stored bottle, tobacco, earth, forest floor, stone, flowers, cherries, smoke, spice and ash aromas were in full force. Medium/full bodied, with soft textures meshed with the patina of age, this fully mature Bordeaux wine ended with a melange of spicy cherry flavors. It's not often I get to experience wines that are close to 60 years old. It's always a special treat.

3,438 Views

Tasted

Oct 3, 2011

1952
Château Canon-la-Gaffelière (St. Émilion Grand Cru)

Hanging in there with its tobacco, wet earth, stone, truffle and red cherry character, the wine is medium bodied, a little bit rustic and gritty, leaving you with an earthy plum finish. This is fully mature and requires consumption.

2,084 Views

Tasted

May 30, 2018

Sweet ripe cherries, truffles, Cuban cigars, coffee, black pepper, crushed stone, spice and cherry blossoms made for a beautiful perfume. With textures of silk made even better with the patina of age, this delicious wine finished with notes of chocolate, plums, raisins and cherries. Regardless of the score, or the wine, it's always an honor and privilege to taste wines that are 60 years old. It seldom happens and it's always an experience to treasure.

2,789 Views

Tasted

Aug 4, 2011

1950
Château Canon-la-Gaffelière (St. Émilion Grand Cru)

WOW! Right from the start, it was obvious this was going to be a stellar experience. The wine opens with a complex array of nuances including spice, smoke, wet earth, forest leaf, thyme, tobacco leaf and roasted cherries. The patina of age has added a sensuous, supple essence to the texture that carries through to the polished, silky, high pitched, cherry finish.

2,101 Views

Tasted

May 30, 2018