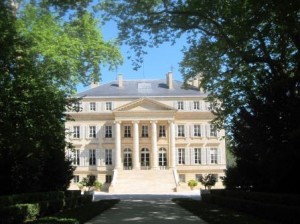 If you are looking to visit Bordeaux wineries and are seeking tips on how to visit all the best Bordeaux wineries, top chateau and producers, this page is for you.
If you are a wine lover, especially a Bordeaux wine lover, there is no better pleasure than visiting the wine regions you love. Once there, you have the opportunity to meet the people who produce the wine that moves you. As all wine lovers know, it's easy to spend time talking about wine. It's even easier to talk about wine when you are at the chateau or winery you are most fond of.
I've been fortunate to have been able to visit Bordeaux about 30 times over the past decade or so. This article shares the secrets of a successful visit to the best Bordeaux wineries, so you can experience the best wines at all the top Bordeaux chateau.
We also provide the Complete Guide to all the Best Restaruants in Bordeaux, a list of Where to Stay in Bordeaux and in case you want to see more than the great chateaux and vineyards, you can read about Things to See and Do in Bordeaux Other Than Wine.
What to know before you visit Bordeaux: You need to know a few things before making your wish list to visit Bordeaux chateau to see your favorite wineries. Deciding which chateau to visit in Bordeaux is of course your first decision. While it is exciting and often a captivating experience to see the most famous wineries on your trip to visit Bordeaux, that is not always the best way to organize your time.
Go to the wineries that produce your favorite wine. You will already have a relationship with the winery due to your passion for the wine and that will add more to your visit than you know. Meeting the people that make the wine you love, getting to know them and discovering everything you want to know about your favorite winery will create a life-long memory for you after you visit Bordeaux.
How to Organize and Arrange your Bordeaux visit: When you visit Bordeaux wineries, most appointments are a private, one on one experience. Because of this, you really need to be on time! They have reserved this specific time just for you and it really helps for you to be respectful of that and be prompt.
Your visit will last at least an hour, but could run closer to 90 minutes. This is important to make note of, as you do not want to overbook when you are making appointments to visit and taste at Bordeaux wineries.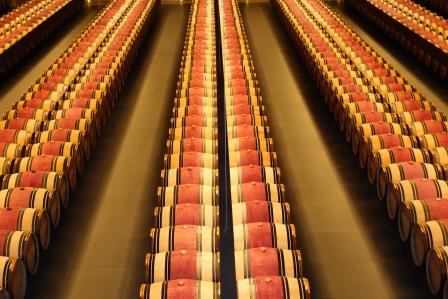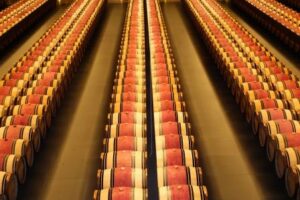 Your visit will probably include a tour of the vineyards, cellars, barrel rooms, vat rooms and more. And of course you will also taste their wine. By reserving at least 90 minutes for your appointment, you will not miss out on anything. For a look at where the different vineyards and chateau are located in each appellation: Maps of the Bordeaux Wine Region
Bordeaux is a massive wine region. If you are spending the day in the Left Bank, you might need 40 minutes to drive from St. Estephe in the north all the way south to Margaux. Be careful of the time required to go from Bordeaux vineyard to Bordeaux vineyard as you do not want to be late, nor be forced leave early when you visit Bordeaux.
If you are driving between the banks, it takes close to 90 minutes each way to drive from the Left Bank to the Right Bank. Taking note of drive times is key, as you do not want to spend your day in a car, when you could be wine tasting at a beautiful chateaux when you visit Bordeaux.
When to avoid Bordeaux: While it's always nice to take a trip or vacation, there are a few times when you want to visit Bordeaux wineries that will make it difficult to enjoy. You might want to avoid the following dates when you plan to visit Bordeaux.
In January, it's cold and barren and many chateaux, especially in the Medoc are busy blending their wine. The first week of April should be avoided for visiting Bordeaux chateau, unless you are involved with the wine trade. That is the week for the important en primeur tastings and few chateaux will have time for your visit.
Vinexpo, the world's largest wine and spirits convention takes place in Bordeaux every other year. This occurs in the second or third week of June. Vinexpo always takes place in odd years. For that week, you want to avoid Bordeaux.
Harvest time, which varies in every vintage can be a beautiful experience. However, it is almost impossible for most Bordeaux chateaux to take visitors during the harvest. So, you might not want to visit Bordeaux during harvest.
Like much of Europe, most of the winemakers, owners, producers and hospitality staff leave for vacation in August. The majority of chateaux are closed to visitors during that time. It's also important to keep in mind that almost every chateau is closed weekends.
Saturday and Sunday Wine Tastings in Bordeaux
Visitings Chateau in Bordeaux on weekends can be difficult. As most estates are closed, Bordeaux is not the most fun place to visit on Saturday or Sunday. Although, there are a few chateaux that remain open to visitors on Saturday, the list of estates is quite limited for Sunday visits. However, there are a few chateau that allow visitors Sunday.
In Pessac Leognan, Pape Clement, Smith Haut Lafitte and lArrivet Haut Brion are open for weekend visits. Lynch Bages and Pontet Canet in Pauillac take visitors most weekends. And if you are in the Haut Medoc, Lanessan and dAgassac are open. La-Tour-de-By in the northern part of the Medoc is also open.
In St. Emilion, Chateau Fonplegade is open 7 days a week and Chateau de Pressac is open Saturday. If you are in the mood for something sweet, in Sauternes, Guiraud, de Myrat and Rayne Vigneau are great places to visit and taste at. Just remember to make an appointment in advance, to be sure they are open and available at the time you wish to visit.
Best time to visit Bordeaux: Now that we know when to avoid visiting Bordeaux, when should you visit Bordeaux? The middle of March is cool, but nice and most of the people you want to see are in Bordeaux, getting ready for the all-important April tastings. The middle of April is perfect as the en primeur tastings are completed and most people are in Bordeaux.
With the exception of mid-June in odd numbered years that we already told you about, due to Vinexpo, Bordeaux is perfect to visit until everyone leaves for vacation in August. Starting from the beginning of September to harvest is once again perfect for visiting the Bordeaux wine region.
From the middle of October until late November is also great for a visit to Bordeaux. By the end of November, Bordeaux can get quite cold and not be as enjoyable to visit for most people.
How many visits should you make or plan per day in Bordeaux: On average for most visitors to Bordeaux, making 3 appointments a day is more than enough. This leaves you time to enjoy each visit and a nice lunch. If you are willing to start early in the day and have a shorter lunch, you can make 4 visits in a day, but that is a lot. Booking more than 4 appointments per day will not give you ample time for each visit.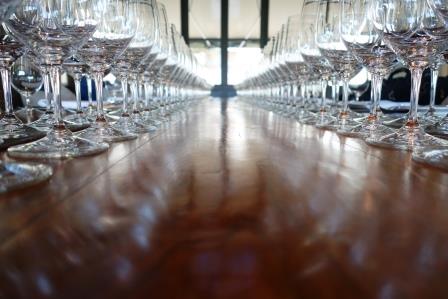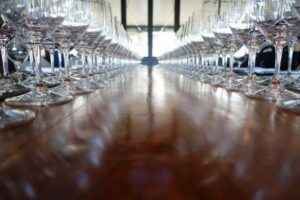 Trust me on this, there is nothing worse than looking at your watch in the middle of a visit at your favorite chateau and realizing you need to leave, just when you were having the most fun so you can arrive on time for your next visit.
Wine tasting in Bordeaux: How to taste wine at a Bordeaux chateau? Guide to The Taste of Bordeaux Wine There is nothing better for a wine lover than tasting wine at their favorite chateau with the winemaker or owner. For tips on tasting Bordeaux wine: How to Evaluate and Understand Bordeaux Wine Like a Professional
If you are tasting wine all day, depending on your level of tolerance, you have the choice to spit or swallow. Every tasting room has buckets, drains or spittoons available for visitors and professionals. There are no rules as to spitting or swallowing. It is your choice.
If you are only visiting a few chateaux each day, if you like the wine, or do not feel comfortable spitting, feel free to drink every last drop. Just make sure you have a designated driver in your group.
If you are visiting more than a few properties in a single day, you might want to considering spitting at least a portion of your wine. If you are driving, you need to know, there is a zero tolerance for driving under the influence of alcohol.
Arranging and booking visits to the best Bordeaux wineries and chateau: Now that you know when to visit Bordeaux wineries, and you have decided on which Bordeaux chateau to visit, what is the best approach to making appointments with the chateau? There are a few different ways to approach this.
If you buy Bordeaux wine, the best way to make your appointments is ask the wine store or merchant for help in arranging your visits to Bordeaux wineries. They will relay your request to the negociant they work with, who will in turn, ask the chateau on your behalf.
Because you are a known customer, this will help with your visit. There are numerous tour companies in Bordeaux that can help book your entire trip. If you are staying at one of the better hotels in Bordeaux, they can also help make arrangements for you.
However, you can easily contact the Bordeaux chateaux directly and request your own visit. In your Email or fax, let them know the exact day, and time you would like to visit. Tell them a bit about why you want to see their chateau as well. The personal connection always helps. It may take some time, but the chateau will respond. You can book your visit several weeks or even a few months in advance.
Contacting Bordeaux Chateau: You can find links to almost every Bordeaux chateau and winery here: Bordeaux Chateaux At the bottom of each individual chateau profile page, just above where the section for wine tasting notes starts, you will see a link to the chateau website. Simply click on the link and reach the chateau directly through their contact link on their website.
Take advantage of your Bordeaux visit. Quite often you will taste with the winemaker, or the owner, or a family member if you are in the Right Bank. In the Medoc, the hospitality staff are friendly and know everything you ever wanted to know about their wine and vineyard. Ask questions. Be curious and have fun.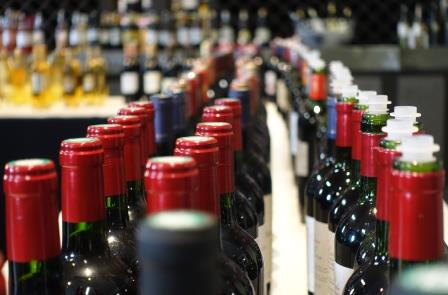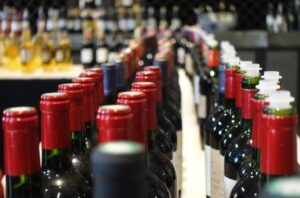 What to wear when you are visiting in Bordeaux: What to wear when you visit Bordeaux depends on each person, the time of the year and in small part, the chateau. Coats and ties are not necessary. You will be walking a lot, so comfortable shoes are a must. Pants and a nice shirt, jacket or sport coat if you like and the equivalent for women are perfect. Jeans and a shirt is also acceptable.
The chateaux in the Left Bank appellations of Margaux, Saint Julien, Pauillac and Saint Estephe are a bit more formal than the wineries located in Pomerol or Saint Emilion. But that is a personal choice for each visitor. Summer time is more casual and relaxed in Bordeaux. It can be a bit more dressy when the weather cools down.
Transportation in Bordeaux: As far as getting around by car, there are two different approaches to visiting Bordeaux chateaux. You can easily rent a car at the Bordeaux airport, located in Merignac, or at the train station in either St. Jean, which is closest to Pessac Leognan, or you can rent a car in Libourne, which is only minutes from St. Emilion and Pomerol.
If you rent a car, make sure you get GPS or Never Lost. This will help you when you need it. If you drive, remember, France is a no nonsense country when it comes to drinking and driving. .05 is the legal limit. If you decide to hire a driver, there are numerous cars with drivers and tour guides available.
It's important to realize that making wine is a business and a passion. The Bordelaise love wine and just like you, they enjoy sharing their passion with others who also like their wine. They realize Bordeaux is not easy to get to and your trip to visit Bordeaux matters.
Especially if you are traveling all the way from America, Asia, South America or other country that is far from Bordeaux. They appreciate your time to visit Bordeaux and taste their wine. The Bordelaise are warm, charming and inviting. The overwhelming, vast majority of Bordeaux chateaux are open for visits from wine lovers just like you.
Where to Eat and Dine in the Bordeaux City Center Today Bordeaux is a food and wine lovers paradise. But that was not always the case. Until recently, Bordeaux was not known for as a culinary destination. In large part, this was due to the fact that most of the fine dining was held in private dining rooms at the various chateau as the city of Bordeaux was so far away. That is no longer the case these days.
Joel Robuchon joined forces with Bernard Magrez at La Grande Maison. However, Joel Robuchon did not remain with La Grande Maison long. He was quickly replaced by the famed, Paris chef, Pierre Gagnaire. La Grande Maison is now a 2 star Michelin restaurant.
Gordon Ramsay has signed on to take care of the fine dining at Le Grand Hotel de Bordeaux with Le Pressoir d'Argent. To make Le Pressoir unique, Gordon Ramsay focuses on local Bordeaux ingredients like caviar from the numerous local rivers, oysters from Arcachon and beef from Bazas. Le Pressoir d'Argent recently earned its first Michelin star.
Across the street, the former Michelin starred chef from Hotel de Plaisance in Saint Emilion, Philippe Etchebest is now at le Cafe de l'Opera a Bordeaux. World famous celebrity chef Alain Ducasse is rumored to be opening a venue in Bordeaux as well. There was a time when Bordeaux was not known for fine dining, today, that is no longer the case.
La Tupina remains a popular destination for American visitors for its bistro styled cooking and it's open on Sunday night, when many places are closed. Garopapilles, headed by Tanguy Laviale, who was the former personal chef from Haut Bailly is another great idea for fine dining in the city with their restaurant and wine shop/wine bar. Julien Cruege is another new hot spot in the city.
At the beautiful Musee d'Art Contemporain, (The Museum of Contemporary Art) open only during the day, there is Cafe Andree Putman which is placed on the museum's terrace, else, if you're hungry, stop in at Cafe de la Musee or the nearby Septieme Peche.
If you're strolling in the city and you're in the neighborhood of the famous Bordeaux Cathedral, located directly across the street is Le Bistro du Musee. Try and get a seat on the terrace which offers great views of the city. Another idea for views could be the Cafe du Port for its vista of the waterfront and le Pont Saint Pierre bridge.
Today, Bordeaux continues to improve its reputation for fine dining with several starred Michelin restaurants as well as fine bistros. A few other more traditional choices in the city are; Le Chapon Fin, Le Gabriel and Brasserie l'Orleans. While in the city center, if you are hungry for Asian inspired food, Dan is a great choice. Au Bonheur du Palais is another top foodie destination for Asian inspired cuisine in Bordeaux.
In the city of Bordeaux, locals often dine at La Brasserie Bordelaise, Le Petit Commerce and Bistro l'Exploit. If you're in the mood for a decent place to eat, with a very good wine list that even offers wines not from Bordeaux, check out L'Univerre.
Just outside the city center, Le Saint James in Bouliac is another popular spot for food and its wine list. If you want to enjoy a sublime cheese cart, Jean d'Alos, located in the Chartrons district is your destination of choice.
Where to eat when visiting the Chateaux and Vineyards in Bordeaux
In the Medoc, in the middle of the wine country, there are several choices on where to eat in each appellation.
Starting from the south in Margaux perhaps the most popular spot where many of the locals and winemakers have lunch is the popular, traditional bistro, Lion d'Or. You can also try; La Gare Gourmande, Le Savoie, Brasserie du Lac and the bistro inside the hotel, Relais de Margaux.
In St. Julien my favorite place to dine remains Le Saint Julien, which is a must visit for fresh, grilled dishes. If the weather permits, make sure you ask to be seated in the patio, with the great outdoor grilling station. Chez Meme is another fine choice that the locals often dine at.
As you continue traveling north, one of the most famous restaurants in the Medoc for fine dining is at Hotel Cordeillan Bages, which remains as good as ever. Cordeillan Bages, which is next to Chateau Lynch Bages is now a 2 star Michelin restaurant. For more casual dining in Pauillac, Lavinal in small Bages area is a fine traditional bistro. For something different, Montevideo offers Spanish styled cooking.
There are also several, casual cafes located on the waterfront in Pauillac. For example, Le Saint Martin and Le Pauillac. Inside the Hotel Angleterre, you'll find Le Vignoble France and for places to dine with people that live in and work in Pauillac, including many winemakers, try La Bodega de Victor, Bistrot La Raffinerie and Brassiere de L'Union.
If you find yourself hungry and you're in St. Estephe, there are a few choices with views of the river. One of the top destinations in the appellation remains Le Peyrat.
In Pessac Leognan there is of course La Grand'Vigne, which is located next to Smith Haut Lafitte at Les Sources de Caudalie. La Grand'Vigne is a 2 star Michelin restaurant. Chateau Leognan is another good choice, where the local's dine.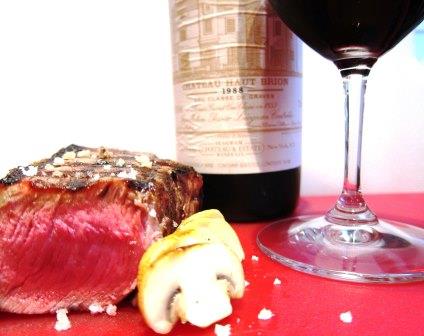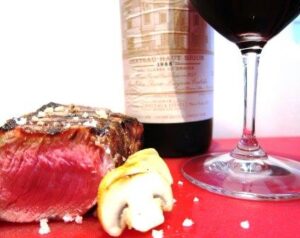 Else, as you are not far from Merignac, at the high end, there is L'Iguane, Le Clos d'Augusta and Le Pavillon de Boulevards. For more casual, French cuisine, L'appArt, Le Bistro, Bistro du Grand Louis and Le Fils should fit the bill. If you're seeking Asian food, Le Tri Delice in Merignac is the place to go.
If you're planning to to visit the Right Bank of Bordeaux, there are several great choices for where to eat. In St. Emilion, the choices continue expanding giving you several fabulous dining choices for lunch and dinner. For great restaurants with 100 Pt. views, Les Belles Perdrix at Troplong Mondot, which can now boast that it's a 1 star Michelin restaurant. La Terrasse Rouge at La Dominique and the terrace at Hotel de Plaisance cannot be beat for amazing views of the region.
Logis de la Cadene, owned by the de Bouard family of Angelus is another sublime, fine dining destination. If you want to dine where the wine makers and other locals go in Saint Emilion, Lard et Bouchon, Chai Pascal and L'Envers du Decor are all worth the visit. L'Atelier de Candale, with its outdoor setting is another dining spot to consider in St. Emilion, as is Le Bistrot des Vignobles, with their quaint, outdoor patio seating on a warm afternoon.
If you want to eat in the Saint Emilion village where the locals like to dine, try Le Tertre, L'Huntrier-Pie, Chez Germaine, Les Delicies du Roy, Les Giron'dines, Le Clos du Roy and Hotel Le Grand Barrail are all in the village.
If you don't mind a moderate drive, just outside of Saint Emilion, many producers dine in the neighboring city of Libourne. Libourne is definitely where you'll find all the producers from Pomerol. In Libourne, my favorite spot is Chez Servais, with its traditional, seafood dishes. Because Libourne is a fairly busy city, there are several choices on where to eat.
For other spots in Libourne, you can try; Restaurant du Lac, Grill d'Etrier, Le Zinc Authentique, Cosy Tourny, La Villa Vietnam, La Table de Catusseau, Le Jeremy and La Plancha d'Olive.
Just a little bit of a drive from Libourne, and not that far from St. Emilion, you should go to Le Clos Mirande in Montagne St. Emilion or if you're willing to drive about 30 minutes, check out l'Atmosphere in the Entre Deux Mers appellation. If you're in the mood for something sweet, in Sauternes, Auberge Les Vignes and Saprien are definitely the best places to go.
Where to Stay in Bordeaux You need to remember, that the actual city of Bordeaux is quite large. So, depending on your needs, there are several different areas to stay in: They are known as the Golden Triangle, (Close to the center near the Opera House), the historic area, du Lac, (Near the convention center) Merignac, (adjacent to the airport) Chartrons (the original Negociant district) and Saint Jean, next to the train station.
Depending on your budget, what part of Bordeaux you are visiting and when you are going to be in Bordeaux, there are numerous choices for hotels in the Bordeaux region. In the city of Bordeaux, the most expensive, opulent hotel is Le Grand Hotel de Bordeaux, located in the middle of the city, across the street from the Opera house.
La Grande Maison is a small, high-end luxury hotel with 6 rooms that offers some of the best dining in Bordeaux, as the restaurant as we mentioned is was headed by Joel Robuchon, who was quickly replaced by Pierre Gagnaire. For better value, L'Hotel de Seze, Burdigala, Yndo Hotel and Le Boutique Hotel Bordeaux are also excellent choices as is the whimsically, modern looking, Seeko'o.
There are also numerous Mercure hotels all over the Bordeaux region, in the city, the vineyards or close to the airport and train station. Le Boutique Hotel is a quaint hotel in the city with a well-stocked wine bar. La Maison Bord'eaux is a small, boutique hotel with a modern feeling and charm that is owned by Pierre Lurton, the director of Chateau d'Yquem and Chateau Cheval Blanc.
If you're like me and you prefer to stay close to the vineyards, in Pessac Leognan, Les Sources de Caudalie is the top hotel and spa in the appellation. Remember, when visiting Pessac Leognan, you have a myriad of choices as you're not far from the city of Bordeaux or Merignac. If you're in the Medoc, there are numerous choices.
In the Medoc, from south to north there are a multitude of options. In Margaux, Relais De Margaux is right in the thick of things. They also offer a fine golf course. Just a few miles away, for a taste of the wine country life, there is Chateau Rousselle, in Saint Ciers de Canesse and Chateau Grattequina in Blanquefort.
While it's closer to Margaux than the other appellations in the Left Bank, Golf du Medoc Hotel et Spa Bordeaux, MGallery Collection provides you with a resort experience while visiting the region. If you prefer staying the vineyards, in Pauillac, you have Cordeillan Bages for luxury and for more budget, savvy visitors, Hotel Angleterre is also close to the action.
If you're in the Right Bank, for the best in luxury, the 5 star, Hostellerie de Plaisance is the only choice. But it is pricey. Situated just outside the beautiful village is the Grand Barrail Hotel and Spa. Chateau Le Relais Franc Mayne offers several, uniquely, styled rooms. Auberge de la Commanderie, Palais Cardinal, Le Pavillon Villemaurine and Au Logis des Remparts are well worth seeking out for budget savvy consumers wanting to remain in the village.
There are also several lesser priced hotels available in Libourne, which is just minutes from Saint Emilion and the village of St. Emilion as well. In Libourne, the Mercure provides good value. Les Grands Vignobles and Hotel Kyriad are 2 other budget savvy suggestions. There is also a centrally located campground for mobile homes and recreational vehicles close to St. Emilion.
Annual events in Bordeaux worth seeing: While the temperatures can be cold, if you plan on being in Bordeaux during the first few months of the year, you might get lucky and catch some of the chateaux blending their wines. There is also the popular show horse jumping competition in February that several wine makers participate and compete in.
In the spring months, depending on your timing, you could see the new vintage developing as the flowering of the new harvest takes place. The annual tastings of the new vintage by professionals takes place about the first week every April, which is a mad house, but quite fun. However, the week is really for professionals only.
In May, close to the end of the month, the UGC, (Union of Grand Crus Bordeaux) hosts a tasting of the new vintage called the weekend of des Grands Crus, which is open to the public. May also sees one of many sporting events hosted in Bordeaux. The Medociane, a popular bicycle race has racers riding through the vineyards.
Every June, at the end of the month, the Bordeaux region celebrates each new vintage with the annual Fete de la Fleur, which is a celebration featuring the Bordeaux Wine Festival. The colorful, wine filled event takes place in the city of Bordeaux. Vinexpo in Bordeaux takes place in odd numbered years.
Vinexpo is the world's largest wine and spirits convention. More than 50,000 visitors come to Bordeaux to take part in Vinexpo. Vinexpo takes place in the convention center, not far from the city of Bordeaux.
July in Bordeaux is when music stands out. The two most popular events are the Les Grand Crus Musicaux and the St. Emilion Jazz Festival. This is followed by the world famous, Marathon du Medoc. The 26 mile run traverses the entire Medoc and travels through many of the world's most famous vineyards. Several of the teams feature runners that own or work at many of the top chateaux.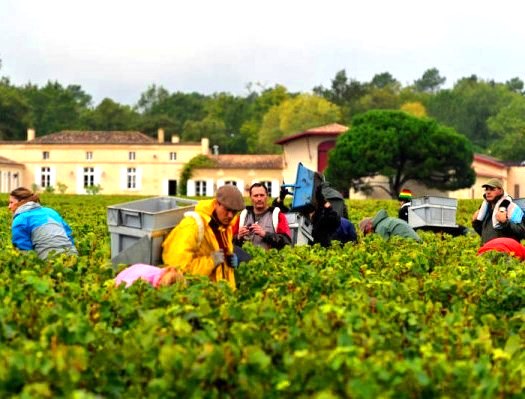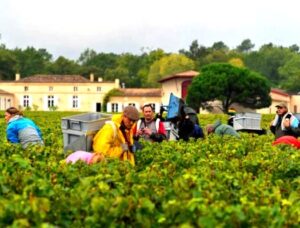 Visiting Bordeaux During the Harvest Of course the most important, and potentially the most beautiful of all times to be in Bordeaux is during the annual harvest which can, depending on the vintage, take place from mid-September to the middle of October. While it's quite difficult to get an appointment at most chateaux during harvest, if you are in Bordeaux at the time, there is nothing like the sights, sounds and smells of a harvest.
It can rain during harvest time, especially if the picking takes place closer to October, so bring an umbrella! If you have young kids and are visiting Bordeaux, as wineries are not going to be much fun, you always take a break and bring them to the just opened Trampoline Park.
What to do when you want to take a break from Bordeaux: In the often blazing dry heat of the summer months, many chateau owners leave the vineyards for at least the weekend and drive to either Cap Ferret or Arcachon to enjoy the beautiful beaches and of course, the fresh caught oysters.
If you also want to visit Cap Ferret or Arcachon, it takes about an hour from the city of Bordeaux. In Cap Ferret, dine at Chez Hortense and order the mussels and frites. Another way to spend a weekend away from Bordeaux is to drive to San Sebastian Spain. It takes about 2.5 hours by car and its well worth the trip.
If you don't have a car, or prefer not to drive, you can take a train. Take the TGV to the Hendaye station. From there, you transfer to the local, fast, Spanish train, the Euskotren, which only takes about 10 minutes before you're in San Sebastian. Some of the restaurants and Tapas bars in San Sebastian have no equal.
If you want to stay in the Bordeaux city center, why not enjoy a leisurely stroll in the Jardin Public or the Parc Bordelaise? And if you can, take a walk in the city of Bordeaux. It's a beautiful, untouched 18th century, romantic city that maintains its French Charm.
The stunning, wine center of Bordeaux, "La Cite du Vin" opened in 2016. "La Cite du Vin" is a new, 100 Million Euro, massive, multi storied, 13,350 square meter, architecturally designed facility that is devoted to Bordeaux wine, wine culture and wine history.
Located on the bank of the Garonne river, the facility offers everything you want to know about wine, and how wine has changed and shaped the world in a myriad of different exhibits. There is a wine themed restaurant with a stunning view of the city and waterfront, wine store and wine bar as you might expect too.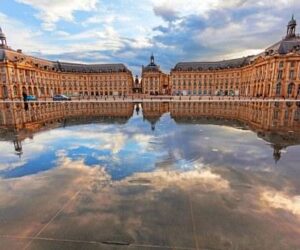 While in the city of Bordeaux, don't forget to visit the Place de la Bourse, with its breathtaking architecture and the unforgettable, reflecting pools known as the Miroir d'Eau. You can walk in the pools! This is one the most beautiful, architectural settings in Europe.
If you need, or just want to shop, there is a large area of cafes, bistros and stores offering everything from high end merchandise to souvenirs. The most famous shopping location is the impressive Galeries Lafayette department store located on Rue Saint Catherine. And if all that is not enough for you, remember, you are close to Paris. It takes only 2.5 hours by train if you take the TGV.
In Saint Emilion, which is declared a UNESCO World Heritage Site, there is plenty to see and do. Stroll the ancient cobblestone streets and get lost in what many say is the most beautiful of all the wine producing villages in France. Visit the famous, Monolithic church, Eglise Monolithe, which has a Romanesque feel and catacombs.
The church was built in about 1200 out of solid blocks of limestone. With its beautiful design and stained glass windows, it's worth your time to see. It's important to note that the only way to visit many of the underground caves and historical sites is by taking the underground tour. You can walk in the Cloitre des Cordeliers, which was built on an old Franciscan friary, located right next door to the church.
You can also climb the 196 stone steps to the top of church for a great view. And if stairs and views is your thing, your next stop should be the Kings Tower in the center of the village. If you're up for it and want to experience truly, unparalleled views of Saint Emilion and its vineyards, climb to the top of the tower. There is nothing like it in any wine region!
You can take a tour of the famous, limestone caves underneath the ancient village. There are numerous cafes, wine bars, charming stores and streets to wander in to keep you busy.
Last, but not least, as you probably know, most of the Bordeaux chateaux are closed weekends. So, if you are in the Bordeaux area for the weekend, or if you are in Bordeaux and would like to take a break and do something other than taste wine: Things to See and Do in Bordeaux Other Than Wine