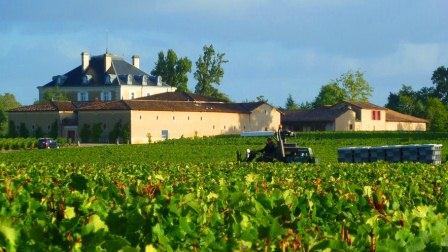 Learn everything about Chateau Haut Bailly Pessac Leognan with wine tasting notes and wine with food pairing tips. Learn all the best vintages, a history of the property and information on the vineyards and winemaking. If you want to read about other important, Bordeaux Chateaux: Links to all Bordeaux Wine Producer Profiles
Chateau Haut Bailly History, Overview
Chateau Haut Bailly has a long history in the Bordeaux region. While vines were being cultivated to produce wine at what we know of as Chateau Haut Bailly today as far back as 1461, the estate's first attempt at cultivating a modern Bordeaux vineyard truly starts in 1530.
This took place when the Goyaneche and Daitze families purchased land in what was eventually known as the Graves appellation.
In 1630, the property came to be owned in partnership between a wine trader, Nicolas de Leuvarde, and the Le Bailly family, which is where the estate takes its name from. At the time, the vineyard was planted with 36 hectares of vines.
By the late 1600s, the property was already quite well known for the quality of its wines. In fact, the wines of Haut Bailly were so popular, they were one of the first Bordeaux chateaus to begin selling specific vintages.
In 1872, Haut Bailly was purchased by Alcide Bellot des Minieres. des Minieres had a strong background as a vintner in Bordeaux. Shortly after des Minieres took over Haut Bailly, Credit goes to Alcide Bellot des Minieres for constructing the chateau on the property that is still in use today.
Shortly after the construction was completed, the entire Bordeaux appellation, as well as much of Europe was hit by the phylloxera epidemic, which destroyed countless Bordeaux vineyards.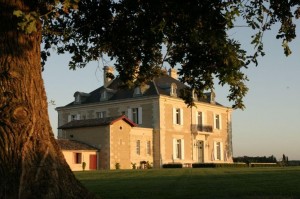 To reestablish the vineyards of Bordeaux and in much of Europe, vintners discovered that grafting their vines onto American phylloxera-resistant rootstock cured the problem. At Chateau Haut Bailly, the owner, Alcide des Minieres did not follow suit.
des Minieres believed using American rootstock would alter the quality of the wine from Bordeaux. Alcide des Minieres earned fame for being a strong proponent of what became to be called various names including The Bordeaux Mixture, Bordeaux Blend, and Bordeaux Soup.
This solution was a blend of copper and sulfate that growers used to wash each vine. Once the vineyards were back in full production, the wine of Haut Bailly earned a reputation of producing one of the top wines in Bordeaux.
In fact, for a period of time starting in the late 1800s until the 1920s, Chateau Haut Bailly sold for as much money as the First Growths!
In 1955, Daniel Sanders, a Belgian Bordeaux wine merchant bought Haut Bailly. At the time of the sale, the estate was in desperate need of repair.
The vineyards were in poor shape. At best, just over 10 hectares were cultivated with vines. Daniel Sanders completely renovated Haut Bailly, in the cellars, winemaking facilities, and vineyards. In 1979, his son, Jean Sanders took over the estate.
By 1988, the vineyard was once again fully planted. Veronique Sanders followed in the family tradition and took over as director after Jean Sanders. It is under the direction of Veronique Sanders that Haut Bailly began producing the best wines in the history of the estate.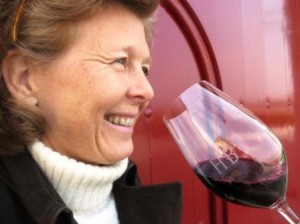 Chateau Haut Bailly The Modern Age
In 1998 Robert G. Wilmers, a Harvard-educated American banker, and his French wife, Elisabeth Wilmers purchased Chateau Haut Bailly from the Sanders family. Within a few years, thanks to their spare no expense attitude and the desire to produce the best wine possible, the wines have never been better at the property.
The first project to improve the wines of Haut Bailly took place in 2000 when the cellars were completely renovated and modernized. In 2010, Haut Bailly added, "The Cube" to help with the removal of the grape stems.
In 2016, Chateau Haut Bailly was awarded EPV status. EPV, Entreprises du Patrimoine Vivant is a Governmental recognition of their vigneron skills and cultural heritage.
Sadly, in December 2017, Bob Wilmers passed away at 83 years of age. Haut Bailly remained a family-owned vineyard. Chris Wilmers the son of Bob Wilmers took over managing the estate when he was 42 years old.
Today, the estate is directed by Veronique Sanders, the fourth generation of her family associated with Haut-Bailly. Robert Wilmers and Veronique Sanders together are clearly producing wine of stunning quality at Chateau Haut Bailly.
2021 marked a new era of improved quality at Chateau Haut Bailly with the inauguration of their gleaming, new state-of-the-art cellars.
Chateau Haut Bailly Vineyards, Terroir, Grapes, Winemaking
The 33-hectare vineyard of Chateau Haut Bailly has 30 hectares planted to 60% Cabernet Sauvignon, 34% Merlot, 3% Cabernet Franc and 3% Petit Verdot. This represents a change in the vineyard with less Cabernet Sauvignon, more Petit Verdot, and a reduction in Cabernet Franc over the years.
In fact, as the Cabernet Franc vines die off, they are now being replaced with Cabernet Sauvignon. There is also a very small percentage of Malbec and Carmenere.
The terroir is gravel, sandstone, and sand over limestone soils. The sandstone in the soils holds a large number of petrified fossils, which adds to the wine's unique character. The vineyard is in one large block of vines, which is only separated by a small road in the vineyard.
On average, the vines are 35 years of age. The vineyard is planted to a vine density of 10,000 vines per hectare. Not many people know this, but 15% of the Haut Bailly vineyard, equal to almost 4 hectares has vines that are more than 120 years of age! These are some of the oldest vines in Pessac Leognan, as well as in all of Bordeaux! That is not their only unique parcel of vines. There are plantings on a section of the vineyard with rich clay soils that adds a lot of depth to the wines.
Inside those 4 hectares of very old vines, there are plantings of all six of the major grape varieties used in Bordeaux, Cabernet Sauvignon, Merlot, Cabernet Franc, Petit Verdot, Malbec, and Carmenere.
The old vines are planted in the terroir of the estate, which is located just west and in front of the chateau. This is considered the best terroir in their vineyard.
The vineyards have gravel hillsides that rise up to 48 meters at their peak. These sloping hillsides is where you find the oldest vines of Chateau Haut Bailly. In total, the vineyard can be divided into 52 different parcels.
In the distant past, white Bordeaux wine was produced at Chateau Haut Bailly. But today, the estate is devoted to making only red Bordeaux wine.
The vineyard of Chateau Haut Bailly is almost unchanged since it was cultivated in 1630. However, 3 hectares of vines were added to the vineyard in 1958, and a small 1.6-hectare parcel of vines was added to the estate from a purchase made in 2005.
After a multi-year renovation, starting with the 2021 vintage, Haut Bailly began using their new cellars. To produce the wine of Chateau Haut Bailly, the grapes are cold soaked before fermentation. The vinification takes place in 54 thermo-regulated, cement tanks and stainless steel vats of various sizes to match the parcels. The tanks are 50, 70, 89, 90, and 110 hectoliters in size.
Malolactic fermentation mostly takes place in vat. Although 20% of the wine goes through malolactic fermentation in the barrel.
The wine of Chateau Haut Bailly is then aged in 50% to 65% new, French oak barrels for an average of 16 months to 18 months, depending on the character and style of the vintage. Chateau Haut Bailly maintains 3 different cellars for barrel aging.
The best vintages of Chateau Haut Bailly are: 2022, 2021, 2020, 2019, 2018, 2017, 2016, 2015, 2014, 2012, 2010, 2009, 2008, 2006 and 2005. Older vintages from the 1950s and earlier have a good reputation, but I seldom see them. Chateau Haut Bailly has really been at the top of their game starting in 2005. The wines produce here today are the best made in the history of the estate!
The famous Professor Emile Peynaud was the consulting oenologist for Chateau Haut Bailly. Following in the footsteps of Emile Peynaud was Pascal Ribereau Gayon who was replaced by Denis Dubourdieu until his demise.
In 2004, Jean-Bernard Delmas, who you should be familiar with, due to his many years at Chateau Haut Brion, also became a member of their consulting team.
In 2011, the estate added to their holdings with the purchase of the neighboring, Pessac Leognan estate, Chateau Le Pape
There is a second wine, previously known as La Parde de Haut-Bailly, which made its debut in 1967. At first, the second wine was sold under the name of Domaine de la Parde. But in 1979, the name was changed to La Parde de Haut-Bailly. In 2019, the name was changed to Haut-Bailly II.
The estate also produces a third wine from declassified fruit, HB. Prior to 2019, the third wine was sold as Pessac Leognan de Chateau Haut Bailly. On average, Haut Bailly produces 12,500 cases per year of all three wines combined.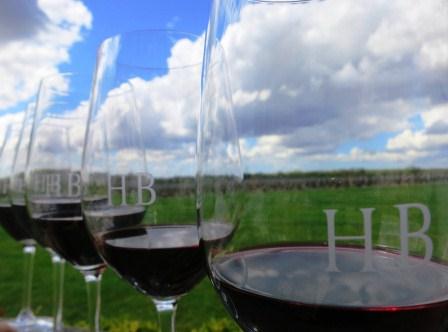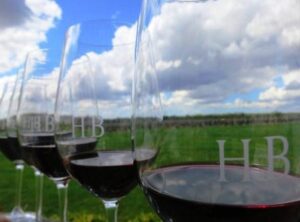 Today, the wine produced at Chateau Haut Bailly continues to go from strength to strength. It just keeps getting better!
This finesse-styled Bordeaux perfectly combines spicy, ripe fruit with supple textures, potent smoke and tobacco-filled aromatics coupled to produce a wine of elegance, complexity, and balance.
2005 was the first vintage where this property really took off. That was followed by 2006, 2008, and the sublime 2009, as well as the stunning 2010 and 2015.
Both 2009 and 2010 are potential reference point vintages for Chateau Haut Bailly. And 2015, as well as 2016 and 2018, are not far behind! Chateau Haut Bailly is an estate to watch as the wines keep getting better and better.
When to Drink Chateau Haut Bailly, Anticipated Maturity, Decanting Time
Chateau Haut Bailly needs time before the tannins fade and the wine can show its true complexities and character. Haut Bailly needs at least 10-15 years of aging in good vintages until it starts being ready to be enjoyed. Young vintages can be decanted for 2-4 hours or more.
This allows the wine to soften and open its perfume. Older vintages might need very little decanting, just enough to remove the sediment. Chateau Haut Bailly offers its best drinking and should reach peak maturity between 15-40 years of age after the vintage.
Serving Chateau Haut Bailly with Wine, Food, Pairing Tips
Chateau Haut Bailly is best served at 15.5 degrees Celsius, 60 degrees Fahrenheit. The cool, almost cellar temperature gives the wine more freshness and lift. The wine of Chateau Haut Bailly is best served with all types of classic meat dishes, veal, pork, beef, lamb, duck, game, roast chicken, roasted, braised, and grilled dishes.
Chateau Haut Bailly is a perfect match with Asian dishes, hearty fish courses like tuna, mushrooms and pasta as well as cheese.
Château Haut-Bailly Wine Tasting Notes
41 Vintages 648,287 Views Sort by Vintage-Rating
2021
Château Haut-Bailly (Pessac-Léognan)

Initially you notice the blackberries, black plums, and black currants before moving on to the tobacco, flowers, spice, and smoke in the aromatic profile. Supple, refined, and elegant, perhaps the best way to describe the wine is modern chic, or modern classic if you prefer. The tannins are soft and polished, and the fruit is pure, clean, and fresh, with a salty, mildly-chalky, supple endnote. Although it is going to probably always be a bit reticent in character, you will be able to approach and enjoy this wine in its youth, as well as age it for more complexity. The wine blends 65% Cabernet Sauvignon, 22% Merlot, 10% Petit Verdot and 3% Cabernet Franc. The blend represents the highest percentage of Petit Verdot in the history of the estate. 13% ABV, pH 3.9. The harvest took place September 27 to October 11. The Grand Vin was produced from 50% of the harvest. 2021 is the first vintage produced in their new, state-of-the-art cellars. Drink from 2025-2055. 94-96

1,455 Views

Tasted

May 20, 2022

2021
Château Haut-Bailly II (Pessac-Léognan)

Tobacco leaf, smoke, spice, plums, currants and a touch of coffee bean on the nose. On the palate, the wine is medium-bodied, round, fresh, lifted and focused on its elegant, tobacco-tinted, black currants, plums, spice and cigar wrapper notes. This is perfect to enjoy while waiting for the Grand Vin to develop. The wine blends 70% Merlot, 25% Cabernet Sauvignon, 3% Cabernet Franc and 2% Malbec. Drink from 2023-2033. 90-92

1,140 Views

Tasted

May 20, 2022

2020
Château Haut-Bailly (Pessac-Léognan)

Initially, you find a display of flowers before moving on to all of its cigar wrapper, spice, blackberry, currant, black cherry, smoke and hints of forest leaf. Deeply concentrated, vibrant and refined, the palate is packed with multiple-layers of perfectly, ripe, red fruits, a fabulous sense of purity, silky, soft, polished tannins and ample lift in the finish, providing the backdrop to age, evolve for decades. Drink from 2027-2060.

352 Views

Tasted

Mar 21, 2023

Deeply colored, the wine explodes with fresh flowers, tobacco leaf, cigar box, currants, blackberry, Allspice, licorice, savory herbs and smoke aromas. On the palate, the wine is intense, balanced, silky and refined. The fruits express purity, harmony, length and complexity, finishing with layers of currants, blackberry, herbs, pepper and plums that hold your focus for at least 50 seconds. Give this at least 10-12 years of age. It will evolve and provide sensuous tasting for at least 25 or more years after that. The wine blends 52% Cabernet Sauvignon, 42% Merlot, 3% Petit Verdot and 3% Cabernet Franc., 14.3% ABV, pH 3.9. The harvest took place September 9 to September 25. The Grand Vin was produced from 60% of the harvest. 2020 was the first vintage produced in their new cellars. 97-99 Pts

4,444 Views

Tasted

May 20, 2021

2020
Château Haut-Bailly II (Pessac-Léognan)

Smoke, tobacco leaf, cigar wrapper, spearmint, flowers and red berry aromas make the nose. On the palate, the wine is elegant, fresh and silky, with a polish to the tannins and ample, sweet, red fruits with a hint of spice and dark chocolate that remains in the endnote. Already showing fabulous today, it is only going to get better. Drink from 2023-2040.

153 Views

Tasted

Mar 21, 2023

The wine opens with sweet plums, smoked spices, currants, tobacco leaf and cherries on the nose. Medium-bodied, finesse in style, with an elegant soft, fresh mid-palate and refined finish, the wine ends with energetic red plums and savory currants. The wine blends 54% Merlot and 46% Cabernet Sauvignon. 91-93 Pts

1,670 Views

Tasted

May 20, 2021

2019
Château Haut-Bailly (Pessac-Léognan)

Incredibly rich, lush, powerful, full-bodied and concentrated, as well as poised, balanced, and harmonious and fresh, the wine opens with an array of flowers, tobacco leaf, currants, black plums, espresso, smoke and herbs. Vibrant, seductive, long and complex, the wine is a beautiful expression of the vineyard with all of its complexities and nuances. It should drink a bit earlier than the 2015, 2016 and 2018. But it will still need time in the cellar. Drink from 2030-2060.

4,722 Views

Tasted

Mar 29, 2022

Dark ruby in color, with a gorgeous bouquet of flowers, cigar box, tobacco, smoke, herbs and ripe, sweet, fresh red fruits. Silky, sexy and seductive, with a long, sensuous palate, feel and presence, this is a beautiful expression of the vineyard. It should drink a bit earlier than the 2015, 2016 and 2018. But it will still need time in the cellar. The harvest took place September 23 - October 10. The wine is a blend of 56% Cabernet Sauvignon, 36% Merlot, 4% Cabernet Franc and 4% Petit Verdot reaching 13.7 alcohol with a pH of 3.7. The Grand Vin was produced from 50% of the harvest. 96-98 Pts

8,298 Views

Tasted

Jun 8, 2020

2019
Château Haut-Bailly II (Pessac-Léognan)

Elegant, refined, soft and silky, there is a beautiful sense of purity to the dark, red fruits which stand out quite easily, Medium-bodied, forward in style, you should be able to access all of the sweet, ripe, red berries, cigar box, espresso and earthy forest qualities on release as this should be delicious right out of the gate. Drink from 2022-2033.

1,686 Views

Tasted

Mar 29, 2022

Earthy with a smoke, cigar, cocoa and red berry nose, the wine is elegant, soft, medium-bodied and forward. The tannins are silky, the fruit is fresh and this will drink well right out of the gate. What more could you ask for from this blend of 60% Merlot and 40% Cabernet Sauvignon? 90-92 Pts

3,689 Views

Tasted

Jun 8, 2020

2018
Château Haut-Bailly (Pessac-Léognan)

The nose is off the charts with its cornucopia of black and red fruits, smoke, wet earth, spice box and Cuban cigar profile. On the palate the wine offers almost unequaled depth of flavor, concentration, richness, silky tannins and wave after wave of perfectly ripe, fresh, pure black and red fruits. The seamless finish seems almost endless as it builds and expands. Haut Bailly is not a flashy wine. It often shows much better with cellaring. Give this at least 10 years before pulling a cork. The wine was made from 55% Cabernet Sauvignon, 35% Merlot, 5% Petit Verdot and 5% Cabernet Franc. 2018 was produced from some of the lowest yields in the history of the estate at 21 hectoliters per hectare, cutting the production in half. If this is your style of wine, you might want to grab a few bottles.

2,820 Views

Tasted

Mar 9, 2021

With a gorgeous, deep ruby hue, the wine pops from the glass with floral, tobacco and a mélange of fresh fruits. The wine is full-bodied, concentrated, powerful and refined but what's more important here is the elegance in the mouth, the sweetness in the fruit and the balanced levels of acidity, giving you simultaneous weight, lift, length and purity in a classic, restrained style. The wine was made from 55% Cabernet Sauvignon, 35% Merlot, 5% Petit Verdot and 5% Cabernet Franc, reaching 14.4% alcohol with a pH of 3.87. The Grand Vin was produced from 50% of the harvest, which took place from September 17 to October 9. 2018 was produced from some of the lowest yields in the history of the estate at 21 hectoliters per hectare. 96-98 Pts

3,965 Views

Tasted

Apr 19, 2019

2018
Château Haut-Bailly II (Pessac-Léognan)

Smoke, tobacco leaf, roasted coffee, herbs and red pit fruits create the nose and core of this wine. Medium-bodied, elegant, graceful, soft and fresh, with lift and a refined finish, the endnotes conclude with silky, dark red berries, cocoa and a hint of spice. This is perfect to enjoy while waiting for the Grand Vin to develop. 2018 marks the debut vintage for the newly renamed second wine from Chateau Haut Bailly.

1,847 Views

Tasted

Mar 9, 2021

Medium bodied, floral, forward, fresh, fruity and juicy with a dark kirsch essence in the finish, you can drink this young while waiting for the Grand Vin to mature. 2018 marks the debut vintage for the newly renamed second wine from Chateau Haut Bailly. 89-91 Pts

4,127 Views

Tasted

Apr 19, 2019

2017
Château Haut-Bailly (Pessac-Léognan)

A smoky bar around the time of the Third French Republic, alive with the scent of tar, tobacco, the essence of cassis and blackberry aperitifs and other herbal elixirs. Hints of flowers create the complex set of aromatics that bring us to this imaginary Café De La Paix, 1900. On the palate, the wine has polish, softness, energy and a lot of lift. Bright but not flashy, this is a classically styled vintage for the estate which will show well early, yet possess the ability to age as well. The wine was made from 60% Cabernet Sauvignon, 32% Merlot, 4% Petit Verdot and 4% Cabernet Franc, reaching 13.2% alcohol with a pH of 3.74. The Grand Vin was produced from 50% of the harvest, which took place from September 13 to September 29. Unfortunately, Haut Bailly lost 30% of the crop due to the spring frost.

3,103 Views

Tasted

Apr 26, 2018

2016
Château Haut-Bailly (Pessac-Léognan)

Dark in color, this is already just great. The wine offers a hint of truffle, tobacco, smoke, cigar box, crème de cassis and dark cherries. The wine is concentrated, full-bodied, elegant classic and fresh. The tannins are ripe, refined and need time to soften. This is not a wine for early drinking pleasure. It will take at least a decade to soften, fill-out and develop its nuances and complexities. With patience, this is going to be a stunning wine and could very likely earn a higher score. Fans of Haut-Bailly should definitely have this gem in the their cellar.

6,632 Views

Tasted

Sep 21, 2019

Dark in color, this is a beauty. The wine is a knock out from the first whiff of those, spicy, juicy, ripe, blackberries, plum and cherries that are merged with a nice, smoke, thyme and dark cocoa note. Full bodied, concentrated, focused and fresh, this powerful, refined wine needs over a decade in the cellar for the wine to soften, open and start hitting its stride.

6,126 Views

Tasted

Feb 10, 2019

Just stunning, the wine is deep, concentrated, full-bodied, richly textured and fresh. The fruit has a purity to it that stands out. The wine is tannic, but the tannins are refined. However, this will not be fun to drink early in its life, it will demand 15 years or so to come around.

8,018 Views

Tasted

May 12, 2018

Deep in color, with intensity of fruit, silky tannins, length and volume. There is a lot going on here. On the attack, the wine opens with ripe, spice filled plums, moving next to darker fruits. The fruit and flavor builds in the mouth and really sticks with you. The refinement of the texture, depth of flavor and the purity of the fruit is what you'll notice, before being impressed with the length. The wine was made from 53% Cabernet Sauvignon, 40% Merlot, 4% Petit Verdot and 3% Cabernet Franc. The wine reached 13.6% alcohol with a pH of 3.7. The Grand Vin was produced from 55% of the harvest, which took place from September 26 to October 18.

8,612 Views

Tasted

Apr 29, 2017

2016
Château Haut-Bailly La Parde de Haut Bailly (Pessac-Léognan)

Sweet, soft, fresh and fruity, this will drink well on release, while you're busy waiting for the Grand Vin to develop.

3,266 Views

Tasted

Apr 29, 2017

2015
Château Haut-Bailly (Pessac-Léognan)

There is so much to like here starting with the vibrancy in the fruit, the length, purity and its array of notes in the perfume. Perfectly balanced, with layer after layer of sweet, ripe, silky juice, this is a stunner. However, this beauty demands cellaring. Give it until the wine hits 15 years of age and enjoy it for decades.

10,353 Views

Tasted

Nov 8, 2019

Rich, powerful, deep and sensuous, the smoke, spicy red fruits, tar, tobacco and spice box aromatics are already delivering the goods. Concentrated, full bodied, rich, powerful, long and fresh, the tannins are silky and the wine lingers on your palate with its combination of sweet fruits and spice. Give this at least a decade, or even 12-15 years in the cellar.

8,483 Views

Tasted

May 21, 2018

Close the same level of quality reached in 2009 and 2010, this is exciting to taste. Full bodied, deep, rich, powerful. The wine is equally silky, fresh, soft and complex. Out of the gate, the nose offers cedar, smoke, wet earth, tobacco leaf and a melange of dark, red fruits. There is intense, concentration, length and purity. Give this at least 1 decade in the bottle and enjoy it over the next 3 decades after that.

7,987 Views

Tasted

Mar 12, 2018

Not quite at the level of the 2009 and 2010, but not too far from that plateau either. This is at top for the level of quality coming out of Haut Bailly these days. Deep in color, the wine is intense, there is a wall of truffle, smoke and blackberries with cigar box overtones that grab you. Full bodied and deep, with a lot of flavor and intensity, this is a solid wine that I cannot wait to taste in bottle.

7,890 Views

Tasted

Jul 12, 2017

Rounder and with more flesh than when last tasted, the smoky, luscious blackberries, boysenberry, cigar and tobacco notes really grab you. There is length, flavor and freshness. This wine clearly merits status as one of the great vintages of Haut Bailly. This will need time in the cellar before it starts showing all it has to offer. Give it a decade or so and then enjoy the magic. The wine was made from blending 60% Cabernet Sauvignon, 36% Merlot and 4% Petit Verdot.

7,468 Views

Tasted

Jul 11, 2017

With an excellent depth of color, this wine displays smoke, blackberries, boysenberry, cigar box, spice, caramel and forest floor. Full-bodied with deep flavor, freshness and length. The tannins are refined, but noticeable. This will take time to develop, soften and come around, but based on previous vintages, given time, this should do exactly that. The finish is all about the sweet, ripe, pure, dark, red and black fruits, cocoa and cherry liqueur you find easily in the endnotes. From a blend of 60% Cabernet Sauvignon, 36% Merlot and 4% Petit Verdot, this wine reached 13.6% alcohol with a pH of 3.7. The Grand Vin was produced from 50% of the harvest, which took place from September 15 to October 8. 96 - 98 Pts

7,975 Views

Tasted

Apr 23, 2016

2015
Château Haut-Bailly La Parde de Haut Bailly (Pessac-Léognan)

Forward, and already delicious, you find smoke, blackberries, cherries, graphite and tobacco with a touch of licorice in the nose. Soft, round and with loads of ripe, sweet, earthy dark red fruits, popped and poured, this was just great with dinner.

3,143 Views

Tasted

Aug 23, 2020

2014
Château Haut-Bailly (Pessac-Léognan)

Surprisingly open, the wine already the start of secondary nuances, softness to the tannins and development on the palate. And this is a good thing because the fruit is ripe, texturally, the wine is soft, medium/full-bodied and refined, with a tightly wound, vibrance to the wine, giving you lift and sensuality. Young and fun to taste, it is clearly not quite ready. Wait until at least 2024 before pulling a cork.

6,210 Views

Tasted

May 31, 2020

A strong wine, here you find ample freshness, smooth, tannins and floral notes with tobacco sweet, ripe cherries at its core. Medium/full bodied, this is should earlier than other high quality years for Haut Bailly. Give it perhaps 6-7 years and this should start showing well.

7,058 Views

Tasted

Jul 11, 2017

This pops with all that fresh, lively fruits, silky, tannins and tobacco, flower and cherry centered perfume. Medium/full bodied, elegant and refined, with the structure and backbone to age, evolve, and offer pleasure, this is a strong vintage for Haut Bailly.

5,819 Views

Tasted

Feb 6, 2017

Slow smoked plum, anise and black cherry liqueur on the nose, the wine feels fresh. There is volume, length and complexity, refined tannins and a vibrant, dark blackberry and plum finish. From a blend of 66% Cabernet Sauvignon and 34% Merlot, the wine reached 13% alcohol with a pH of 3.7. 93-95 Pts

4,660 Views

Tasted

Apr 24, 2015

2013
Château Haut-Bailly (Pessac-Léognan)

Light, fresh, bright, forward style of wine, with a center of sweet, red fruits, herbs, earth and tobacco. You can enjoy this already open wine over the next decade or so, while waiting for the bigger vintages to come around. The wine was made from blending 64% Cabernet Sauvignon, 34% Merlot and 2% Cabernet Franc.

4,764 Views

Tasted

Jul 11, 2017

Licorice and black cherry griotte jumpstart the aromatic profile. Medium bodied with an uncomplicated, light style, the wine ends with a structured, firm finish with strawberry and black raspberry. From a blend of 64% Cabernet Sauvignon, 34% Merlot and 2% Cabernet Franc, the wine reached 12.8% alcohol. The wine will be aged in 55% new French oak barrels. With yields of only 20.6 hectoliters, the wine was made from 40% of the crop. According to Veronique Sanders, the key to the vinification in 2013 was avoiding over-extraction while using a gentle touch, following one of the estate's most rapid picking periods. 89-91 Pts

2,592 Views

Tasted

Apr 21, 2014

2012
Château Haut-Bailly (Pessac-Léognan)

Just a super wine, 3 hours of air brought out all its plushly textured plums and blackberries. The smoky essence, with its earthy accents only added to the fun. Full bodied, with round, soft tannins, this is probably the best value for Haut Bailly in the marketplace today. Tasted twice over a 2 week period, once at the estate, and then again ordered off a restaurant menu, this blend of 60% Cabernet Sauvignon and 40% Merlot tasted and felt great!

4,762 Views

Tasted

Jul 11, 2017

The tannins are already starting to soften and the wine is beginning to flesh out. The smoky, tobacco, earthy, ripe, dark, red fruits are sweet, fresh and enticing. Give this another 5 years and it should be rockin'!

6,659 Views

Tasted

May 4, 2016

Lots of smoke, tobacco, earthy, dark berries and oak add to the perfume. On the palate, the wine is soft, smooth and polished, leaving you with sweet, ripe fruits that linger on the palate, long after the wine has left the glass. This is showing better than it did from barrels and it could become even better if the wine continues to fill out with aging.

4,077 Views

Tasted

Mar 11, 2015

Dark ruby in color, the wine opens with fromboise, licorice, cocoa powder, smoke, and caramel. Produced from a blend of 60% Cabernet Sauvignon with 40% Merlot, the wine reached 13.2% alcohol with a pH of 3.6. Wine will be aged in 50% new French oak for 16 months. This is a finesse style of Haut Bailly with fresh and ripe red and black fruits that display a lot of purity and freshness. The wine ends with sweet black raspberry and cherry sensations in a forward, spicy finish. 92-94 Pts

3,934 Views

Tasted

Apr 25, 2013

2012
Château Haut-Bailly La Parde de Haut Bailly (Pessac-Léognan)

Hints of tobacco, oak and cherry move to a cherry-filled, medium-bodied wine that will be enjoyed young. 85-87 Pts

2,597 Views

Tasted

Apr 25, 2013

2011
Château Haut-Bailly (Pessac-Léognan)

Forward, accessibile styled wine, with loads of upfront, earthy, smoky fruit and gentle, soft, textured tannins.

4,644 Views

Tasted

Jul 11, 2017

Accessible truffle, smoke, tar, black cherry and tobacco notes are found with no effort. Medium bodied, elegant, soft, polished and filled with fresh, sweet, ripe cherries in the finish. This is showing much better than it did just a few months ago.

3,545 Views

Tasted

May 20, 2015

It's easy to make great wine in vintages like 2009 and 2010. The success enjoyed by Veronique Sanders with the 2011 Haut Bailly is equally applaudable. Lots of smoke, fresh, clean, black cherries, blackberry, truffle and earth create the aromatics. Soft, forward, cherry and plum fruits make up the finish. This should be fun to drink with just a few years of age.

2,459 Views

Tasted

Feb 19, 2014

From a blend of 50% Cabernet Sauvignon, 47% Merlot and 3% Cabernet Franc, the wine reached 13% alcohol and will be aged in 55% new oak. Yields were about the same as that of 2010 at 38 hectoliters per hectare. Smoke, truffle, scorched earth, cassis, coffee and blackberry scents prepare you for the fresh crème de cassis and polished blackberry finish. 92-94 Pts.

3,466 Views

Tasted

Apr 25, 2012

2011
Château Haut-Bailly La Parde de Haut Bailly (Pessac-Léognan)

Smoky plum and spice open to medium body and an approachable black cherry finish. 85-87 Pts

2,950 Views

Tasted

Apr 25, 2012

2010
Château Haut-Bailly (Pessac-Léognan)

Stunning in every sense of the word. From start to finish, this is a complete tasting experience. The wine opens with a complex array of scents, tobacco leaf, cherries, currants, cigar box, smoke, cedar, plums, and forest floor. Full-bodied, concentrated, and still holding on to its fresh-faced youth, there is a beautiful sense of purity and symmetry on the palate that carries all the way through to the finish. Drink from 2025-2055.

5,854 Views

Tasted

Nov 3, 2022

Just a super wine, you can smell this from across the room. Still young, there is volume, complexity, intensity, layers of fruits, silky tannins and a finish that does quit until the layers of fruit have done their job. This is a stunner. Because it is so good, you can drink it young, but if you have the patience to wait another decade, this will really be a knock out!

8,337 Views

Tasted

May 3, 2018

Stunning in every sense, it's hard to say what part of the experience I liked best. Aromatically complex, with its cocoa, smoke, black cherry, thyme and truffle notes leading the way. The full bodied, concentrated wine feels like silk and velvet as it coats your palate, mouth, teeth and gums. Intense, yet elegant, focused, fresh and pure, the finish must have stuck with me for over 50 seconds! This stunner just keeps getting better and better. If you have over a case, pop a cork and give it a few hours of air. Else, wait another decade. If this gets any better, and it probably will, it should be worth 100 Pts if it continues to age and evolve in the same manner.

8,449 Views

Tasted

Jul 11, 2017

The wine coats your palate with fruit, feels like silk and velvet, offers layers of smoky, ripe fruits with a real purity to the berries and the finish just goes on and on. Young, but already great. 10 more years will make this rock, but I'm not waiting a decade to pop another cork!

8,802 Views

Tasted

Mar 22, 2017

Now we're talking! Holy Moly... This is so good it's almost off the charts. It's rich, concentrated and lush. The silk and velvet textures are a treat. The fruit retains a beautiful sense of purity. Everything is in balance and harmony. Wines this good can be tasted young. And you can this comment to the bank. This will be great when its developed.

10,483 Views

Tasted

Sep 23, 2015

Stunning in every way. As good as this is now, it's going to be even better with a decade of cellaring. With its fabulous levels of concentration, perfectly ripe fruit and silky textures, this is going to be a treat if you can wait a bit.

9,553 Views

Tasted

May 28, 2014

Another strong showing for this stunning wine. Packed with ripe, smoky dark berries, earth, spice and truffle, the wine is powerful, concentrated and deep, yet, refined, elegant and perfectly in balance. In the years to come, this is only going to improve with age as it develops additional layers of complexity and refinement. 97 Pts

8,690 Views

Tasted

May 8, 2013

This has truly developed well since bottling. The wine is deeper, richer and more polished since first tasted in 2011. The complex nose pops with caramel, espresso bean, blackberries and earth. Intense, polished, lush and deep, the wine finishes with a beautiful sensation of purity and silk. It's going to be fun to compare this blend of 64% Cabernet Sauvignon, 30% Merlot and 6% Cabernet Franc with the 2009 over the next few decades. When I first tasted this wine in barrel, I had conversations with Veronique Sanders, where she believed the wine was better than her sublime 2009. I did not agree at the time. After tasting 2010 Haut Bailly in bottle, I now agree with Veronique, it's not only the better wine, it's the finest wine the estate has ever produced!

7,776 Views

Tasted

Feb 15, 2013

From a blend of 62% Cabernet Sauvignon, 36% Merlot and the rest Cabernet Franc, this dark, purple tinted wine offers an array of fresh, jammy black raspberry, licorice, truffle, smoke, coffee, tobacco, earth and spice aromas. Powerful, tannic and structured, there is purity in the fruit. The wine ends with layers of ripe, blackberry and black cherry fruits. This will be a very long lived wine. . The wine increased in price from the 2009 and was released for 89 Euros. 96-97

7,787 Views

Tasted

Jul 5, 2012

2010 Haut Bailly From 62% Cabernet Sauvignon, 36% Merlot and 2% Cabernet Franc, a blend similar to what they used in 2009, the 2010 vintage is the product of low yields. For a comparison, 2009 was 46 hectoliters per hectare. In 2010, due to the draught and problems with the Merlot flowering, yields were reduced to 37 hectares per hectoliter. Low yields and weather allowed the wine to reach 13.9 % alcohol, which is slightly higher than the 13.75 the property enjoyed in 2009. . Inky purple in color, with pungent aromas of smoke, licorice, truffle, spice, ash, tobacco and blackberry liqueur, the wine is concentrated, deep, rich and opulent in texture. With palate staining fruit, layers of ripe, velvety tannins and a long, pure, cassis and blackberry finish, this wine offers strong competition for the 2009. Veronique Sanders thinks the 2010 is a better wine. I am not sure I agree. But I do know, it's going to be a lot of comparing 2010 with 2009, 2008, 2006 and 2005 over the next few decades. 95-97 Pts

7,534 Views

Tasted

Apr 21, 2011

2010
Château Haut-Bailly La Parde de Haut Bailly (Pessac-Léognan)

La Parde de Haut Bailly – Chocolate, cassis and tobacco aromas, soft textures and a sweet boysenberry finish are what consumers can look forward to with this easy to like wine. The wine is a blend of equal parts Merlot and Cabernet Sauvignon with 20% Cabernet Franc. According to Veronique Sanders, part of the reason for this wines success is that it includes both young Merlot vats that reached 15.5% alcohol. Yet there is no heat in the finish. 87 – 89 Pts

4,864 Views

Tasted

Apr 21, 2011

2009
Château Haut-Bailly (Pessac-Léognan)

Yes, yes, and yes indeed! This is just great. Elegant, fresh, ripe, rich, soft, polished, refined, long, and deep, everything here is hitting the right notes from the nose to the palate and the finish. Still youthful, this is all about its future greatness. Drink from 2025-2050.

5,686 Views

Tasted

May 30, 2022

Deeply colored, the wine straddles the fence between its restrained, classic side and its sensuous, earthy, smoky nature. Full-bodied, concentrated and with a serious depth of flavor, the wine is all about its freshness, purity and length. Each sip wants you to take another so you can enjoy more if its smoky, tobacco enriched, earthy, pure, dark fruits on the nose and palate. The fruit is perfectly ripe, making this easy to drink. But don't let that fool you. The wine will be much better if you can wait another 7 years or so.

5,219 Views

Tasted

Sep 20, 2019

Sensuous, deep, rich, luscious, concentrated and frankly, sexy, the perfume fills you with cigar wrapper, smoke, tobacco leaf, dark berries, espresso and wet earth scents. Polished tannins, length and persistence that just does not want to quit, the fruit is sweet, fresh, vibrant and pure. The wine was produced from blending 60% Cabernet Sauvignon, 37% Merlot and 3% Cabernet Franc.

8,672 Views

Tasted

Jul 11, 2017

Good Lord this is stunning! It's rich, sensuous, mouth filling, lively and alive. The complex aromatics coupled with the silky textures leave you wanting more wine in your glass and on your palate.

10,166 Views

Tasted

Sep 23, 2014

Cigar box, truffle, barbecue, smoke, crème de cassis, licorice, plum and vanilla create the compelling perfume. Concentrated, sweet, lush, sensuous and rich, the wine is long, fresh and builds in flavor during the finish.

8,858 Views

Tasted

May 2, 2013

This wine has firmed up, added more structure and lost some of its opulent, exotic nature over the past two years. That is not to take away anything from the wine. But the blend of 60% Cabernet Sauvignon, 37% Merlot and 3% Cabernet Franc has evolved into a wine that requires more aging than I had originally anticipated. Deep in color, scents of burning wood, licorice, cassis, earth and herbs meld well with the layers of pure, concentrated fruit. The wine ends with a long, fresh black raspberry sensation. This strong wine has everything needed to age and develop well. With time, it's quite possible my score will go up a point or two.

9,449 Views

Tasted

Jan 30, 2012

From an assemblage of 60% Cabernet Sauvignon Franc, 37% Merlot and 3% Cabernet Franc, the wine opens with licorice, crème de cassis, forest floor, tobacco, jam and smoky aromas. Full bodied, opulent and sexy, this flashy and fleshy Pessac Leognan finishes with jammy cassis, plums, and licorice. It's going to be fun comparing the 2009 and 2010 over the next several decades as people will be arguing as to which vintage they prefer.

9,407 Views

Tasted

Jul 5, 2011

2009 Haut Bailly has a beautiful shade of deep ruby. With fresh shaved truffle, cassis, earth, spice, smoke, licorice, mineral, and Cuban cigar tobacco aromatics, this wine offers intensity of flavors and purity of fruit. The wine ends in a blast of cassis, plums, and fennel. There is not a hard edge to be found in this sublime expression of Haut Bailly. The 2009 is the finest wine I have tasted from the property. 95/98 Pts

10,123 Views

Tasted

Aug 26, 2010

2009
Château Haut-Bailly La Parde de Haut Bailly (Pessac-Léognan)

Medium bodied, soft, elegantly styled, forward and ready to offer pleasure today, with all its, soft, silky, fruits. This is really nice today and does not need or demand for aging.

3,161 Views

Tasted

Jul 5, 2017

2008
Château Haut-Bailly (Pessac-Léognan)

Deep ruby in color, the wine is already starting to show secondary characteristics. Spice, tar, tobacco, leather, cedar, red fruits and wet forest notes create the nose. There is ample layers of ripe, fruit. On the palate the wine is full bodied, fresh and classic. The tannins are soft, but present, demanding another 5 years in the cellar for the wine to flesh out and soften from here. The quality is there, but at the moment, the wine is a bit on the strict side.

5,291 Views

Tasted

Sep 17, 2018

Medium/full bodied, with smoke, forest floor, mint, cassis and blackberry aromatics. Fresh and elegant, with sweetness to the red fruits in the mid-palate and finish, at 10, this is coming around. Decant for 2-3 hours or wait a few more years.

6,127 Views

Tasted

May 3, 2018

Right off the bat, it was easy to find the tobacco, smoke and red fruits. Not quite high pitched, but there was a lot of freshness going on here. The finish was vibrant, with all its fresh, juicy, cassis, blackberries, spice and cigar wrappers. Another 5 years will add a lot of softness and nuances. This is really very good wine, and it sells for a song, for a wine of this qualithy. The wine was made from a blend of 70% Cabernet Sauvignon and 30% Merlot, the harvest took place from September 25 to October 23.

5,730 Views

Tasted

Jul 8, 2017

Classic in all the right ways, the wine offers smoky, dark red fruits, spice, wet earth and cigar box aromatics. Fresh, balanced, young and vibrant, another 5 years should soften and expand the experience.

6,969 Views

Tasted

Mar 22, 2017

70% Cabernet Sauvignon and 30% Merlot combined to produced one of the top wines of the vintage. Spicy cassis, cocoa, oak, blackberry and black cherry aromas paired well with structured, concentrated, full bodied wine. There was ample depth and ripe tannins to allow this young Bordeaux wine to age perfectly.

10,271 Views

Tasted

Jul 5, 2013

This exciting chateau is on a hot streak that is not in danger of quitting. They have been remarkably consistent since 2005. Earth, truffle, smoke, forest floor, cassis, bitter chocolate scents make up the aromatics. The fireworks continue in the mouth with round, opulent textures and a suave, velvety, dark berry and red fruit filled finish.

11,711 Views

Tasted

Jan 28, 2011

2008 Haut Bailly is loaded with spice, earth, cassis, blackberry, smoke, oak and tobacco scents. Full bodied and filled with plush, ripe fruit, this suave wine fills your palate with dark berries and earth. While different in style if you cannot afford Haut Brion or La Mission Haut Brion and you want a great vintage of Pessac Leognan, you cannot do better than Haut Bailly today. 94 Pts

8,468 Views

Tasted

Jul 20, 2010

08 Château Haut Bailly expresses oak, licorice, jammy black fruit, coffee, and cranberry in the nose, along with hints of smoke and caramel. Full bodied and concentrated with ripe, fresh fruit with ripe, elegant tannins. The wine ends with a long note of dark, black fruit, with blueberry accents. This is a pretty and expressive style of Graves. 94-96 pts

8,599 Views

Tasted

Aug 31, 2009

2007
Château Haut-Bailly (Pessac-Léognan)

Fully mature, lighter styled wine, as you would expect, given the vintage. Still, the wine offered pleasure and character with its dark cherry fruit, herbs and tobacco. Softly textured, and quite easy to drink, enjoy this for its charm now, while waiting for the three subsequent vintages, 2008, 2009 and 2010 to develop.

3,843 Views

Tasted

Jul 8, 2017

Produced with 70% Cabernet Sauvignon, 26% Merlot and the rest Cabernet Franc, this accessible Bordeaux wine is medium bodied and filled with cassis, fresh herbs, pepper, cherries and spice. Soft and already open, this is a Bordeaux wine to drink now and over the next several years.

5,918 Views

Tasted

Jul 5, 2011

2006
Château Haut-Bailly (Pessac-Léognan)

The smoky dark red fruits are the show here. Classic and classy, with firm tannins, good concentration and a lot of lift to the red berries in the rich, lengthy, fresh mouth-filling. Tannic and young, it takes about 4 hours to soften, or if you are patient, wait until 2026.

4,946 Views

Tasted

May 5, 2020

Youthful, tannic, fresh, elegant, but with a refined, masculine side to its character, at least at his stage. With air, cocoa dusted blackberries, earth, tobacco and black cherry aromas are in full force. I'd give this at least 5-8-10 years of time to soften and develop. This will be a very fine wine when it does.

6,279 Views

Tasted

Sep 23, 2014

Smoky black fruit, tar, leather, cassis, camp-fire smoke, wood and hit brick aromas are easy to find. From a blend of 65% Cabernet Sauvignon and 35% Merlot, this structured, polished, elegant wine ends with a soft, earthy, sweet black and red fruit filled finish.

8,259 Views

Tasted

Jul 5, 2011

This was filled with smoky plums and cassis. Great freshness with soft, ripe, elegant tannins. Supple in style with a lot of finesse, this finishes with a long, ripe, mouth full of spicy dark berries. This is almost at the level of the 2005.

7,920 Views

Tasted

Jun 17, 2009

2005
Château Haut-Bailly (Pessac-Léognan)

Smoke, campfire embers, menthol, espresso, 5 spice and dark red fruit aromas hit it, just right. On the palate, the wine is soft, mineral-driven, tannic, fresh and with dusty tannins to offsetting the ripe dark red berries. Still youthful and perhaps a bit tight, give it another 4-5 years in the cellar to allow for further softening and additional nuances to shine.

6,231 Views

Tasted

May 5, 2020

Smoke, incense, campfire, stone and blackberry scents with a background note of coffee bean come to the forefront quite easily. Fresh bright fruits, with some tannin needing to be resolved. Full-bodied and concentrated, the wine needs another 5 years or so to further soften.

6,439 Views

Tasted

May 3, 2018

Stubbornly holding on to its youth, just like we do, as we age. Yet, there is no denying this is a beauty. Fresh, luscious, sweet and in balance, 2 hours of air brought out the smoky blackberries, wet earth, spice and cigar box aromatics. Full bodied, deep, concentrated and demanding 5-8 more years to show its best, this is the first of the great Haut Bailly wines in the modern age that rivet your attention.

6,779 Views

Tasted

Sep 4, 2017

Sporting a deep ruby color, tobacco and cigar box notes, coupled with cassis, tar and blackberry scents that easily pop without decanting. On the palate, the wine is full bodied, deep, fresh, concentrated and silky, with a long, clean, fresh, earthy, sweet, black plum finish. The wine was made from a blend of 58% Cabernet Sauvignon, 36% Merlot and 6% Cabernet Franc, reaching 13% alcohol. Give this 3-5 more years in the cellar and you'll see a lot more fireworks.

8,333 Views

Tasted

Jun 28, 2015

This continues to develop nicely. It's filled with smoky dark fruits, tobacco, truffle and cigar box aromas. Polished, classy and long, there is good freshness in the finish. This is fine now, but its best days are still ahead.

7,001 Views

Tasted

Sep 23, 2014

With a nose of smoke, oak, spice, black cherry liqueur, earth and tobacco, this powerful expression of Haut Bailly is long, fresh, silky and concentrated. Give it a few more years before it begins to really strut its stuff. This is first of several great wines produced by the team of Wilmers and Sanders.

8,307 Views

Tasted

Jan 30, 2013

Smoke, hot bricks, truffle, fresh blackberries, forest floor and cigar box aromatic fireworks open the wine up. Luscious, elegant, rich and refined, this is still young and almost primary. The wine ends with freshness, purity of fruit and balance. A few more years will add a lot to this already, special Pessac Leognan wine.

10,575 Views

Tasted

Feb 5, 2012

The first breakthrough vintage for Chateau Haut Bailly, from an assemblage of 58% Cabernet Sauvignon, 36% Merlot and 6% Cabernet Franc, this sublime wine blends power with elegant, ripe fruit for a rich, supple, suave, smoky, mineral, cassis, spice, truffle and blackberry infused wine. Still young, give this another 6-8 years and it will reward your patience with sublime drinking.

9,919 Views

Tasted

Jul 5, 2011

This took me by surprise. I admit, I liked the 06, but I loved the 05! Gobs of black fruit, smoke, chocolate and tobacco. Dense and filled with elegant, ripe fruit. There is a lot going on in this wine. The style, elegance and finesse is a pleasure to taste, swirl, sniff and sip. This was so good, it is one of the few wines I bought after tasting it. The wine reminds me of scaled down version of Haut Brion. If you like Haut Bailly, or Graves, this Bordeaux wine belongs in your cellar.

11,149 Views

Tasted

Jun 17, 2009

2004
Château Haut-Bailly (Pessac-Léognan)

Quite a lot of charm here, the wine is medium bodied, soft, clean and fresh and ready to go with its ripe, dark fruits and earthy, smoky profile.

5,661 Views

Tasted

Jul 8, 2017

Medium bodied, finesse styled charmer that is ready to show off its smoky, truffle, black cherry, tobacco and silky personality. This is showing quite nicely today.

4,612 Views

Tasted

Jan 4, 2015

Blackberry, truffle, hot stones, spice, cassis and smoke aromas are found with little effort. Medium bodied and soft in texture, this is already approachable and delicious. The wine was produced from a blend of 50% Cabernet Sauvignon, 45% Merlot and 5% Cabernet Franc.

7,474 Views

Tasted

Jul 5, 2011

With its chocolate, mint, raspberry aromatics and soft, supple, silky entr, coupled with a fair price for a wine of this quality, make this a Bordeaux wine worth seeking out

6,781 Views

Tasted

Jun 17, 2009

2003
Château Haut-Bailly (Pessac-Léognan)

Fully mature, medium bodied, and on the roasted red berry and tobacco edge, the tannins are soft and the fruits are warm. This is not a wine for long term cellaring. I'd opt to drink it before the wine hits 20 years of age.

3,825 Views

Tasted

Nov 16, 2017

Fully mature, light in color, with a developed secondary, smoke filled bouquet, soft, elegnt textures and a soft, sweet, red cherry finish, this will probably be best over the next 3-5 years. It's not a wine for long term aging.

3,687 Views

Tasted

May 28, 2014

With aromas of forest floor, earth, smoke, leaf, fresh herbs and spicy cassis, this medium bodied wine has soft, silky textures and cherries at its center. But the finish is dusty, with hints of dryness on the palate. I'd drink this sooner than later.

3,422 Views

Tasted

Dec 18, 2013

Earth, cherry, smoke and fresh herbal notes open to a rapidly maturing vintage of Haut Bailly. Elegant and focused on the red berry side of ripeness, this will show best over the next decade.

4,100 Views

Tasted

May 2, 2012

56% Cabernet Sauvignon, 38% Merlot and 6% Cabernet Franc made up the blend from this torridly hot vintage. Low acid and ripe, jammy dark berries, forest floor, oak, smoke, jam and truffle aromas and round, soft textures are the hallmarks of this rapidly maturing Bordeaux wine.

4,682 Views

Tasted

Jul 5, 2011

2002
Château Haut-Bailly (Pessac-Léognan)

From an assemblage of 62% Cabernet Sauvignon, 35% Merlot and a dollop of Cabernet Franc, this wine is filled with black cherry, cassis, oak, smoke, tar and cranberry. Medium bodied and showing some greenness from the cool style of the vintage, this Pessac Leognan wine will not improve much with age. I'd drink it over the next decade.

3,588 Views

Tasted

Jul 5, 2011

2001
Château Haut-Bailly (Pessac-Léognan)

One of the few vintages produced with no Cabernet Franc, using 65% Cabernet Sauvignon and 35% Merlot. This mediuml bodied wine is filled with smoke, cloves, earth, cassis and spice. The wine finished with a crème de cassis, spice and olive sensation. This is already starting to drink very well. Do not expect it to make old bones. I'd finish mine within the next 10-12 years before the fruit begins to fade.

5,782 Views

Tasted

Jul 5, 2011

2000
Château Haut-Bailly (Pessac-Léognan)

Coming around nicely, this is close to ready for prime-time drinking. Elegantly textured, the freshness in the fruits stand out here. The tannins are silky and the smoke, tobacco and cigar box nuances add to the overall experience. A few more years in the cellar will add even more secondary notes and addition levels of softness in the finish.

4,444 Views

Tasted

Nov 12, 2018

Delicate, elegant, graceful and easy to drink today, this medium bodied, soft wine leaves with fresh, silky, smoky, spicy red and black fruits in the finish. There is no real hurry to drink this, however, at close to 15 years of age, there is no need to wait to pop a cork seeking further development.

5,100 Views

Tasted

Feb 3, 2014

Filled with smoky, earth, tobacco, cassis and blackberry, the wine is medium bodied, elegant, soft textured and offers a refined, personality. 2000 Haut Bailly has moved into its primetime drinking window.

4,685 Views

Tasted

May 2, 2012

An interesting vintage, splitting the blend evenly between Merlot and Cabernet Sauvignon, the wine offers smoke, oak, earth, cassis, tar and cranberry aromas. Medium bodied and refined in style, the wine finishes with a mélange of spicy, red and black fruits. This does not compete with the wines being produced at the estate starting with the sublime 2005. While it can develop for a few more years, there is no reason to wait to start opening this wine.

5,618 Views

Tasted

Jul 5, 2011

1999
Château Haut-Bailly (Pessac-Léognan)

Medium-bodied, bright, fresh, floral, cassis, red currant and strawberry-filled wine with accents of wet earth and tobacco leaf. Classic in nature, with lots of crisp acidity in the not quite, piquant red berry, herb and earthy finish. This is probably at full maturity.

2,822 Views

Tasted

Aug 25, 2020

1998
Château Haut-Bailly (Pessac-Léognan)

Close to fully mature, this medium bodied wine starts off blending truffle, cigar wrapper, tobacco, smoke and black cherries. Soft, elegant and open, the finish is quite nice, with its silky plum essence.

4,213 Views

Tasted

Jul 8, 2017

An elegant, smoky charmer, with a tobacco, black cherry, wet earth and herb filled nose. Medium/full bodied, refined, soft, complex, fresh and approachable, this is drinking quite nicely today. And who knows. It could get even better with more time. But I like how it is showing today.

4,599 Views

Tasted

Jan 21, 2017

1996
Château Haut-Bailly (Pessac-Léognan)

I love the fabulous, smoky, earthy, tar, cassis, cigar box and blackberry nose. Medium/full bodied, with a strict, firm personality to the tannins, which is you prefer very old school Bordeaux, you will probably enjoy that part of the wine more than I did. There is ample, earthy, spice filled, dark red fruits in the finish.

3,269 Views

Tasted

Nov 10, 2016

1995
Château Haut-Bailly (Pessac-Léognan)

A little more interesting on the nose, with its tobacco, tar, cigar box, forest floor and cherry notes, than on the medium bodied, refined, but slightly stoic palate. Still, this is quite a charmer and is drinking great at 22 years of age.

3,082 Views

Tasted

Jun 11, 2016

1990
Château Haut-Bailly (Pessac-Léognan)

Ruby with bricking. in color, this truffle, tobacco, coffee, smoky, cassis and earthy scented wine, is fully mature. With soft textures showing the patina of age the wine ends in an elegant dark, cherry finish.

4,726 Views

Tasted

Jul 3, 2010

1989
Château Haut-Bailly (Pessac-Léognan)

Filled with sweet, roasted fruit, tobacco, tar, wild strawberry and fennel scents. Medium bodied, this elegantly styled wine feels plush and silky in the mouth. Nice length and purity. Fully mature, consumers should plan on drinking their bottles over the next 5-10 years.

3,757 Views

Tasted

Jun 18, 2009

1986
Château Haut-Bailly (Pessac-Léognan)

Tobacco, earth, smoke and root beer aromas open to a medium bodied, bright, cassis filled wine that is fully developed. 1986 remains the only vintage from the chateau produced exclusively from 100% Cabernet Sauvignon.

2,518 Views

Tasted

May 15, 2011

1964
Château Haut-Bailly (Pessac-Léognan)

Elegant, refined, and silky, the wine is fresh and vibrant. Filled with sweet red fruits, flowers, tobacco leaf, and spice, perhaps there is not much weight or density, but the wine more than makes up for it with its purity and finesse. Fully-mature, no decanted is needed here. But this is not a wine to age for further development. Drink from 2022-2028.

1,893 Views

Tasted

Dec 15, 2022

Light in color and concentration, the wine is dominated by red berries, spice, earth and smoke. Medium bodied and elegant in style, the wine is starting to drop its fruit and is becoming slightly more acidic in character. That trend will continue. If you have some of this in your cellar, I'd drink it sooner than later.

5,054 Views

Tasted

Oct 28, 2012

1955
Château Haut-Bailly (Pessac-Léognan)

Loads of smoke, tobacco, wet earth, cedar and cigar box get you before moving to the soft, medium bodied, sweet and tart, red berry finish. This definitely requires drinking.

2,038 Views

Tasted

Apr 16, 2016

Light ruby with orange and bricking in color, the nose was packed with tobacco, ash, cigar box, smoke, blackberry, truffle and wet forest floor scents. Medium bodied, elegant and refined, the light, spicy, kirsch finish with isoft, velvet textured, gentle touch, made me wish I had tasted at least 10 years ago. Better on the nose than the palate. Drink up.

3,301 Views

Tasted

May 18, 2012