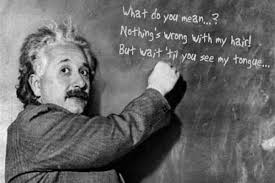 Wine is many things to many people. It's a passion, career, hobby, beverage, meal accompaniment, investment or simply a fun way to take away from the drudgeries of everyday life. For others it's a place holder, allowing them to remember events and there are those to simply enjoy its hedonistic pleasures.
Regardless of how you look at wine, there is always something new for everyone to learn about wine. This page offers you several articles to help you learn about wine. We cover tips on how to taste wine as well as talk or write about your wine tasting experience.
You will also find articles on to help you learn about wine and food pairing, as well as how wine is made. And that's not all, we also feature articles on the health and nutrition related to wine, as well as identify faults and flaws in wine along with articles that will help you learn about wine history and more.
Everything thing you need to learn about wine tasting offers all the tips you need to Taste Wine Like a Professional. The article covers everything you need to know from swirl to the sniff and sip of your wine. If you read this article, you'll know and understand everything the professional wine tasters know.
After you've read that article, to further assist you in learning about wine tasting, the Davis Wine Aroma Wheel will teach you even more about wine appreciation as you will get a firm handle on all the various flavors and aromatic qualities found in every type of wine.
Now that you gained a firm handle on tasting wine, to help you express yourself and share with others what you are tasting, the Complete Glossary of Important Wine Terms and Wine Phrases teaches you all the wine words and wine phrases you will ever need to know.
If you've ever thought about writing wine tasting notes or rating wines for yourself, or your blog, Wine Ratings Discussed Along With Reasons for Rating Wine will give you all you need to know, why you might want to write your own wine tasting notes.
Learn All About Wine lets you discover information on a wide array of wine topics.
While wine tasting and enjoying wine is really what it's all about, because the sole, or should I say the primary purpose of wine is to be tasted, shared and enjoyed, for those of you that want to know more about wine, the following, easy to read and understand articles on a myriad of wine topics will help you not only learn more about wine, they will also allow you to enjoy wine more.
A lot of seemingly little things can actually help your wine taste better, or of course worse. Decanting, the act of pouring the wine from your bottle into another vessel, allowing air to interact with your wine can change your entire wine drinking experience! It all depends on the wine, its age, type, grape variety, vintage and region it is from. Decanting Wine, Why, When, How Long and What Wine to Decant Explained.
Pairing wine and food is really not that difficult. Honestly, far too many people make too much of it. It's more art than science. That being said, these few simple tips on matching food with wine can help make your night that much better. Best ideas for pairing wine and food.
By this point, you've learned a lot about wine. In case you've ever wondered how wine is produced, while the process is relatively easy, a lot of detail goes into making fine wine. How Red and White Wine is Made
As any winemaker or grower will tell you, you cannot make good without ripe grapes. The grape expression of grape variety will determine the type of wine and style it's produced in. All about Grapes used to produce wine Planting the right grape varieties is only part of what it takes to make great wine. The climate of the region must also be considered and of eve more importance is the Soil and Terroir of the vineyard.
Wine Bottle and Wine Corks might not sound important, but they are. Each cork can either allow a wine to age, evolve and mature correctly, or if defective due to infection with TCA, the wine can become corked, ruining your bottle, rendering it completely undrinkable! How to Recognize a Corked Wine and its Cause.
Just like your wine, corks do not last forever. The only way to replace your wine is buy purchasing another bottle. However, wine corks can be replaced. Everything you need to know about Re-Corking.
Wine corks come in a myriad of shapes and sizes. In fact, today, cork is not the only sealant available, some producers use screw-caps, glass or even synthetic material. All About Wine Corks and other type of bottle sealants. As we mentioned, corks come in a myriad of different shapes and sizes, just like wine bottles.
In fact, wine bottles are produced are produced in an incredible array of shapes and sizes ranging from as small as 100 ml cylinders up to the Melchizedek, which is 30 Liters, the equivalent of 40 wine bottles! Wine bottle sizes and shapes. Is bigger better when it comes to wine bottles explained
Wine can be a part of your healthy lifestyle and diet. As with everything in life, over indulgence is not healthy, and obviously, that includes wine. But wine can can have benefits for your health, mind and lifestyle in moderate amounts. Numerous medical studies have shown that in large part due to antioxidants and Resveratrol, found primarily in red wine, there are potential benefits to enjoying a glass or two of wine per day. Health and Nutrition Facts of Drinking Wine.
Of course any potential health benefits from wine are only found when drinking in moderate amounts. Overindulgence in wine can cause numerous health issues. The common red wine headache is however, not brought on by drinking too much wine. Red wine headaches, also known as RWH are not caused by sulfates as many people believe. It's a fair more complex topic. Red Wine Headaches Cause, Prevention and Cure
Learn About Wine History in California and Bordeaux. Two of the regions we cover most in The Wine Cellar Insider are Bordeaux and the Napa Valley. Both areas have a long and interesting history. Of course the history of Bordeaux is much longer, dating back to the days of the ancient Romans, the first people to cultivate the region. History of the Bordeaux Wine Region and the details behind Bordeaux and China,
You can also get started discovering Bordeaux with our Bordeaux 101 Complete Beginners Guide to Everything Bordeaux.
That being said, while the first wineries began taking hold in the Napa Valley in the 1860's, the history wine is no less colorful and interesting. History of California Wine
The complex array of French wine laws and rules. Now that you've read up on all the fun things about wine you might it interesting to learn about the myriad of rules and laws in France for all their wine regions including of course, Bordeaux, Burgundy, Champagne and the Rhone Valley. Vineyards, Grapes of France and Appellation Laws
Last but not least, we also provide you with most of what you need to know about Kosher wine and Mevushal Wine. Kosher Wine, Mevushal Wine Definitions, Explanations
We plan on adding more articles on wine education and wine appreciation over time. If there is a topic you would like us to cover, please let us know.