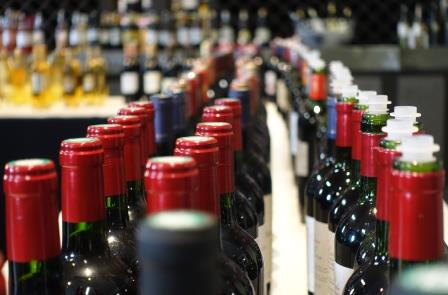 Bordeaux 101, the complete beginners guide covers everything you need to know about understanding the world's most popular wine region.
Guide to Everything about Bordeaux Wine…
At first, Bordeaux 101 might seem intimidating. But Bordeaux is not a difficult wine region to understand or enjoy. By the time you have finished reading this article, with our tips, you will know and understand everything you need to know about the Bordeaux region and its wines.
Bordeaux is the most popular wine region in the world. It is also the largest. There are more than 7,500 different producers with close to 120,000 planted hectares of vines, making close to 75 million cases of wine today each year in Bordeaux! Production Facts, Figures for Bordeaux Wine. Bordeaux has been a popular wine region for thousand of years. The Ancient Romans were the first people to begin cultivating the region.
However, what we know of as Bordeaux today has its roots starting in the 1600's, with much of the region being cultivated the following century. Bordeaux 101 History from its formative years through to today
Simply put, Bordeaux can be divided into 2 parts, the Left Bank, which is famous for its wines dominated by Cabernet Sauvignon and the Right Bank, which produces wines that have a large percentage of Merlot. The Left Bank, is where you find all the wines in the famous 1855 Classification of the Medoc. Perhaps much of the fame the region enjoys today is due to the promotional value gained from the now legendary classification.
The Right Bank is the home to Petrus and Cheval Blanc. And of course, Bordeaux has one other major appellation, Sauternes, which is where the great, sweet Bordeaux wines come from. It is these two main areas that produce many of the world's best red wines.
Bordeaux 101 for the Left Bank. Let's look at the the main areas in detail just a bit more. In the Left Bank, you find the major appellations of Pauillac, St. Estephe, St. Julien, Margaux and Pessac Leognan. This is where the First Growth wines call home.
All the Cru Bourgeois wines are in the Left Bank as well. All the wines from the Left Bank are blends dominated by Cabernet Sauvignon. Yes, there are a limited number of exceptions, but realistically, all the wines are blends. In the Left Bank, the most important grape is Cabernet Sauvignon, followed by Merlot, Cabernet Franc, Petit Verdot, Malbec and Carmenere.
The primary characteristics found in Left Bank wines comes from the combination of the grapes in the blend, and the soils, which are mostly gravel, with some clay. The best wines combine elegance with tannic structure, giving the wines a feeling in your mouth of firmness, coupled with flavors of currants, spice, earth and tobacco when young.
As the wines age, they become softer and more refined, and they take on additional nuances of cigar box, cedar, leather, smoke, herbs, truffle and tobacco. Bordeaux wine from the Left Bank are famous for their ability to age and evolve for years or even decades. And the best chateaux, in the top vintages are capable of making wines that can age for a century or longer in select years!
Bordeaux 101 Right Bank Bordeaux. The Right Bank of Bordeaux is where you find the best wines in the world made from Merlot and Cabernet Franc. There is also small plantings of Cabernet Sauvignon, Petit Verdot, Malbec and Carmenere. But here, in the Right Bank, Merlot is the undisputed king in the vineyards. The 2 most famous appellations in the Right Bank are St. Emilion and Pomerol.
However, there are several other smaller regions in the Right that produce great wine. It is in these regions where you find many of the best value wines available from any wine region in the world. The soils in this region are mostly clay and limestone, with some gravel and sand.
It is the clay that gives the wines from this area its plush, opulent, character. Just because the wines here are made from Merlot, don't let that fool you into thinking the wines cannot age just as well as the best wines in the Left Bank can.
Right Bank wines at their best offer lush, sensuous textures, soft tannins and noses of juicy, black cherries, licorice, black and red plums, chocolate, flowers and truffle when young. As the wines age, you find more tobacco, truffle, dark chocolate and earthy characteristics.
The differences between The Left Bank and Right Bank of Bordeaux can be further understood in detail, when you learn about variances in the soil and terroir. The Terroir, Soil and Climate in Bordeaux It is the terroir that allows for the huge differences, along with the similarities in the wines made in Bordeaux.
The differences can be seen not only in the Left Bank and Right Bank, but in the numerous other appellations found in the Bordeaux region. Today, there are 60 different recognized appellations in Bordeaux. Bordeaux Appellations Guide
It is important to note that while Bordeaux is of course famous for its red wines, because 90% of the region is devoted to producing red Bordeaux wine, Bordeaux is also capable of producing great white Bordeaux wine, made from Sauvignon Blanc, Semillon and Sauvignon Gris. The famous sweet, white Bordeaux wines are made from Semillon, Sauvignon Blanc and Muscadelle which have been affected by noble rot, also known as botrytis.
So, now that you have a general idea on what the wines of Bordeaux are like, you can read detailed profiles on all the top Bordeaux chateaux and vineyards in every appellation in this easy to use Bordeaux 101 guide. The Best Bordeaux Chateaux, Wines, Wineries
How to taste Bordeaux Wine 101
Now that you have decided to try a few Bordeaux wines for yourself, it is time to taste the wine! For a detailed look at how these wines taste: Taste Character and Style of Bordeaux Wine.
Remember, when you start our tasting the wines of Bordeaux, do not be intimidated. Tasting and enjoying Bordeaux is really simple. First, trust your palate. If you like a wine, it's good. If you do not like a wine, for you, it is not a good wine. But we do have a few tips on how to make you a better wine taster here:
How to Taste Bordeaux Wine Like a Professional.
Now, that you know all you need to know about tasting Bordeaux wine, it's time to look at how to serve Bordeaux wine and what the best wine and food matches for Bordeaux wine are for you.
Bordeaux 101 Serving and Decanting Bordeaux wine with Wine, Food, Pairing Tips
Red Bordeaux is best served at 15.5 degrees Celsius, 60 degrees Fahrenheit. The cool, almost cellar temperature gives the wine more freshness and lift. Young vintages can be decanted for 1-2 hours or more, depending on the wine and the vintage.
As a general rule, and this is quite general, the more expensive the wine, the more decanting it might need, depending on the vintage. Lesser wines might need little or no decanting to be delicious. Decanting allows the wine to soften and open its perfume. The wine will also gently warm in the glass, releasing its aromatics. Older vintages might also need decanting, for both aerating and to remove the sediment.
Red Bordeaux wine is best served with all types of classic meat dishes, veal, pork, beef, lamb, duck, game, roast chicken, roasted, braised and grilled dishes. Red Bordeaux is a perfect match with Asian dishes, hearty fish courses like tuna, salmon, mushrooms and pasta as well as cheese.
Dry white Bordeaux wine is a perfect wine to serve with shellfish, sashimi, sushi, all types of seafood, chicken, veal and cheese.
Sweet Bordeaux wine is best paired with Foie Gras, cheese, spicy foods, Chinese or Asian food, rich sea food like crab, lobster and chicken, veal or pork, depending on the preparation.
All you need to know about visiting Bordeaux 101
Now that you know more than enough to get you going on understanding, tasting and even cellaring Bordeaux wine, Guide to Cellaring, Storing and Aging Bordeaux Wine, should you wish to visit the Bordeaux wine region, please read these articles, as they will explain everything you need to know about how to Visit Bordeaux and Where to Eat and Sleep Once You are There!
How to visit Bordeaux Chateau and Wineries