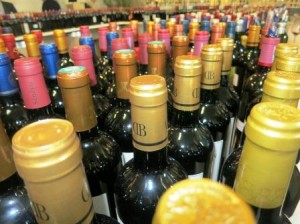 Learn everything about Crus Bourgeois Bordeaux, the best wines, top producers, vines, history and the classification.
The Bordeaux Crus Bourgeois Classification continues its round of recent changes since it was first created in 1932. In those days, 444 Medoc chateaux were classified. The changes will allow any Medoc chateau to apply for the classification.
The original 1932 Crus Bourgeois classification was revised in 1966, 1978, 2003, 2008, and 2015. The most recent changes shook up the Crus Bourgeois classification, bringing about major changes and an upheaval among some of its most important members as you will read. Clearly, the 1932 classification was not exactly set in stone, unlike the famous 1855 Classification of the Medoc.
For a chateau to be in the Crus Bourgeois Classification, it must come from one of the 8 appellations in the appellation of the Medoc that covers the Left Bank. The communes are: Pauillac, St. Estephe, Margaux, St. Julien, Moulis, Listrac, Haut Medoc and the Medoc.
Today, more than 25% of all the wine produced, bottled, and sold from the Medoc is currently classified as Cru Bourgeois. When added together, the chateaux that make up the Cru Bourgeois Classification own more than 4,100 hectares of vines. The combined production of all the Cru Bourgeois estates comes to more than 29 million bottles of Bordeaux wine per year!
On the left side of the page, you can find a list of the estates from the now defunct 2003 Crus Bourgeois Classification and the appellations they are located in. If you follow the links, you can read details about many of the most important Crus Bourgeois chateaux:
Cru Bourgeois Exceptionnel
Chasse Spleen Moulis
Haut Marbuzet St. Estephe
Labegorce Zede Margaux
Les Ormes de Pez St. Estephe
de Pez St. Estephe
Phelan Segur St. Estephe
Potensac Medoc
Poujeaux Moulis
Siran Margaux
Cru Bourgeois Superieur
dAgassac Haut Medoc
dAngludet Margaux
Anthonic Moulis
d'Arche Haut Medoc
Arnauld Haut-Medoc
dArsac Margaux
Beaumont Haut Medoc
Beau-Site St. Estephe
Biston-Brillette Moulis
Le Boscq Saint Estephe
Bournac Medoc
Brillette Moulis
Cambon Le Pelouse Haut Medoc
Cap-Leon-Veyrin Listrac
La Cardonne Medoc
Caronne Ste. Gemme Haut Medoc
Castera Saint-Germain-d'Esteuil Medoc
Chambert-Marbuzet St. Estephe
Charmail Haut Medoc
Cissac Haut Medoc
Citran Haut Medoc
Clarke Listrac
Clauzet Saint Estephe
Clement Pichon Haut Medoc
Colombier-Ponpelou Pauillac
Coufran Haut Medoc
Le Crock St. Estephe
Dutruch Grand Poujeaux Moulis
d'Escurac Medoc
Fonbadet Pauillac
Fonreaud Listrac
Fourcas Dupre Listrac
Fourcas Hosten Listrac
Furcas Loubaney Listrac
du Glana Saint Julien
Les Grands Chenes Medoc
Gressier Grand Poujeaux Moulis
Greysac Medoc
La Gurgue Margaux
Hanteillan Haut Medoc
Haut-Bages Monpelou Pauillac
La Haye St. Estephe
Labegorce Margaux
de Lamarque Haut Medoc
Lamothe Bergeron Haut Medoc
Lanessan Haut Medoc
Larose-Trintaudon Haut Medoc
Lestage Listrac
Lestage Simon Haut Medoc
Lilian Ladouys St. Estephe
Liversan Haut Medoc
Loudenne Haut Medoc
Malescasse Haut Medoc
de Malleret Haut Medoc
Maucaillou Moulis
Maucamps Haut Medoc
Mayne Lalande Listrac
Meyney St. Estephe
Monbrison Margaux
Moulin a Vent Moulis
Moulin de La Rose St. Julien
Les-Ormes-Sorbet Medoc
Paloumey Haut Medoc
Patache dAux Medoc
Paveil de Luze Margaux
Petit-Bocq St. Estephe
Pibran Pauillac
Ramage La Batisse Haut Medoc
Reysson Haut Medoc
Rollan de By Medoc
Saransot-Dupre Listrac
Segur Haut Medoc
Senejac Haut Medoc
Soudars Haut Medoc
du Taillan Haut Medoc
Terrey Gros Cailloux Saint Julien
La Tour de By Medoc
La Tour de Mons Margaux
Tour de Pez St. Estephe
Tour du Haut Moulin Haut Medoc
Tour-Haut-Caussan Haut Medoc
Tronquoy-Lalande St. Estephe
Verdignan Haut Medoc
Vieux Robin Medoc
de Villegorge Haut Medoc
Crus Bourgeois :
Andron Blanquet St. Estephe
Aney Haut Medoc
d'Arcins Haut Medoc
l'Argenteyre Medoc
d'Aurilhac Haut Medoc
Balac Haut Medoc
Barateau Haut Medoc
Bardis Haut Medoc
Barreyres Haut Medoc
Baudan Listrac
Beau-Site Haut-Vignoble St. Estephe
Begadanet Medoc
Bel Air St. Estephe
Bel Air Haut Medoc
Bel Orme Tronquoy-de-Lalande Haut Medoc
Bel-Air Lagrave Moulis
des Belles Graves Medoc
Bessan Ségur Medoc
Bibian Listrac
Blaignan Medoc
Le Boscq Medoc
Bourdieu Medoc
Le Bourdieu Haut Medoc
de Braude Haut Medoc
du Breuil Haut Medoc
Bridane St. Julien
des Brousteras Medoc
des Cabans Medoc
Cap de Haut Haut Medoc
Capbern Gasqueton St. Estephe
Chantelys Medoc
La Clare Medoc
La Commanderie St. Estephe
Le Coteau Margaux
Coutelin Merville St. Estephe
De la Croix Medoc
Dasvin-Bel-Air Haut Medoc
David Medoc
Devise d'Ardilley Haut Medoc
Deyrem Valentin Margaux
Dillon Haut Medoc
Domeyne St. Estephe
Donissan Listrac
Ducluzeau Listrac
Duplessis Moulis
Duplessis Fabre Moulis
Duthil Haut Medoc
L'Ermitage Listrac
d'Escot Medoc
La Fleur Milon Pauillac
La Fleur Peyrabon> Pauillac
La Fon du Berger Haut Medoc
Fontesteau Haut Medoc
Fontis Medoc
La Galiane Margaux
de Gironville Haut Medoc
La Gorce Medoc
Grand Clapeau Olivier Haut Medoc
Grandis Haut Medoc
Granins Grand Poujeaux Moulis
Griviere Medoc
Haut Beausejour St. Estephe
Haut-Bellevue Haut Medoc
Haut Breton Margaux
Haut-Canteloup Medoc
Haut-Madrac Haut Medoc
Haut-Maurac Medoc
Houissant St. Estephe
Hourbanon Medoc
Hourtin-Ducasse Haut Medoc
Labadie Medoc
Ladouys St. Estephe
Laffitte Carcasset St. Estephe
Laffitte Laujac Medoc
Lafon Medoc
Lalande Listrac
Lalande St. Julien
Lamothe-Cissac Haut Medoc
Larose Perganson Haut Medoc
Larrivaux Haut Medoc
Larruau Margaux
Laujac Medoc
La Lauzette-Declercq Listrac
Leyssac St. Estephe
Lieujean Haut Medoc
Liouner Listrac
Lousteauneuf Medoc
Magnol Haut Medoc
de Marbuzet St. Estephe
Marsac Seguineau Margaux
Martinens Margaux
Maurac Haut Medoc
Mazails Medoc
Le Meynieu Haut Medoc
Meyre Haut Medoc
Les Moines Medoc
Mongravey Margaux
Le Monteil d'Arsac Haut Medoc
Morin St. Estephe
du Moulin Rouge Haut Medoc
La Mouline Moulis
Muret Haut Medoc
Noaillac Medoc
du Chareau Perier Medoc
Le Pey Medoc
Peyrabon Haut Medoc
Peyredon Lagravette Listrac
Peyre-Lebade Listrac
Picard St. Estephe
Plantey Pauillac
Poitevin Medoc
Pomys St. Estephe
Pontac Lynch Margaux
Pontey Medoc
Pontoise Cabarrus Haut Medoc
Puy Castera Haut Medoc
Ramafort Medoc
du Raux Haut Medoc
La Raze Beauvallet Medoc
du Retout Haut Medoc
Reverdi Listrac
Roquegrave Medoc
Saint-Ahon Haut Medoc
Saint-Aubin Medoc
Saint-Christophe Medoc
Saint-Estephe St. Estephe
Saint-Hilaire Medoc
Saint Paul Haut Medoc
Segue Longue Medoc
Segur de Cabanac St. Estephe
Semeillan Mazeau Listrac
Senilhac Haut Medoc
Sipian Medoc
Tayac Margaux
Le Temple Medoc
Teynac Saint Julien
La Tonnelle Haut Medoc
Tour Blanche Medoc
La Tour de Bessan Margaux
Tour des Termes St. Estephe
Tour-du-Roc Haut Medoc
Tour Prignac Medoc
Tour Saint-Bonnet Medoc
Tour Saint-Fort Saint Estephe
Tour Saint-Joseph Haut Medoc
Trois Moulins Haut Medoc
Les Tuileries Medoc
Vernous Medoc
Vieux Landon Medoc
de Villambis Medoc
Cru Bourgeois Bordeaux Wine Today
For wine lovers seeking well-priced Bordeaux wine, that delivers style, character, and quality for a fair price, it's important to know the Cru Bourgeois classified wines. Being Left bank wines, most Cru Bourgeois is dominated by Cabernet Sauvignon. However, over the past few decades, many estates have added more Merlot to their blend, in an effort to soften the wines.
They can offer value and very good drinking if you know which wines to look for. At their best, there are Cru Bourgeois estates that compete with much more expensive Bordeaux chateaux. In fact, in some cases, compete might not be a strong enough term. At their best, the top Cru Bourgeois wines can be better than some of the more famous, and more expensive classed growths.
The truth is, many Cru Bourgeois classed wines can be rustic, especially if the vintage is not a ripe year. But there are also several Cru Bourgeois estates making quality Bordeaux wine that can age and develop complexities that experienced connoisseurs love to find in aged wines.
But most can be enjoyed much earlier in life than the more expensive Left Bank wines, which is positive in today's world.
However, because the wines can reach maturity earlier than their more expensive cousins in the Medoc, they will not age as well either in the majority of cases. Most of these wines are going to be at their best between 5 to 10 years after the vintage. Of course, as we mentioned, there are wines that can age for longer periods of time.
Those chateaus tend to come from the wines dominated by Cabernet Sauvignon that is planted in the better gravel soils, located close to the major appellations. But the truth is, many of these wines will lose their fruit by the time they are 12 years old, in a good vintage. Moderate years will need to be consumed earlier.
The Best Vintages of Cru Bourgeois Bordeaux are: 2022, 2021, 2020, 2019, 2018, 2017, 2016, 2015, 2014, 2012, 2010, 2009, 2006, 2005 and 2000. To read about vintages from the Cru Bourgeois vineyards and all the other Bordeaux appellations; Bordeaux Vintage Charts 1959 Through Today
Generally speaking, the top vintages for the Cru Bourgeois wines mirror the Left Bank. Look for Cru Bourgeois wines from:
If you are interested in reading more detailed information on other vintages for Pauillac and all the top Bordeaux appellations, please read: Bordeaux Year to Year Detailed Vintage Reports 1900 to Today
Cru Bourgeois wines are more vintage dependent than the better terroirs in the Medoc. This is especially true in difficult vintages that for Cru Bourgeois wines that require owners with the ability, knowledge and financial ability to get the most from their vineyard. When you discover those wines, you can be in for a treat that won't break the bank!
You can find many of the best Cru Bourgeois estates by following the links on the left side of this page. While all the Cru Bourgeois wines come from the Left Bank, Merlot is just as important as Cabernet Sauvignon to a large percentage of these wines.
This is because many of these estates are forced to harvest before the better terroirs in the Medoc, as their soils do not offer the same ability for drainage if it rains before harvest.
Unofficially, a type of Crus Bourgeois Classification has been in existence since at least 1850, when Cocks and Feret created three categories for the wines, Cru Bourgeois Classification, Cru Bourgeois Superieur, Bon Cru Bourgeois and Crus Bourgeois. However, when the official 1855 Classification of the Medoc took place, several of those chateaux felt slighted for not being included in what was to become a historic document.
The Top Ten Facts You Need To Know About Crus Bourgeois Bordeaux Wines
#1 Over 25% of all wines from the Medoc are Crus Bourgeois classified Bordeaux wines.
#2 the classification of Crus Bourgeois wines first took place in 1932.
#3 In the first Crus Bourgeois classification in 1932, 444 chateaus was classified.
#4 Today, there are only 267 Crus Bourgeois classified estates.
#5 The Haut Medoc has more Crus Bourgeois classified wines than any other Bordeaux appellation.
#6 The classification of Crus Bourgeois Bordeaux wines is the only classification that is renewed every year.
#7 Over 2,500,000 cases of Bordeaux wine are produced from all the Cru Bourgeois estates per year!
#8 Merlot is just as important to the blends as Cabernet Sauvignon for many Cru Bourgeois Bordeaux wines.
#9 Of all the major Bordeaux appellations in the Medoc, St. Estephe has more classed Cru Bourgeois Bordeaux wines than any other appellation with 35.
#10 The classification of Cru Bourgeois Bordeaux wines was the only classification based solely on the results of blind tastings.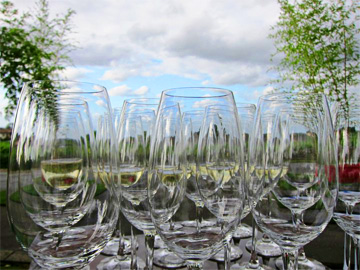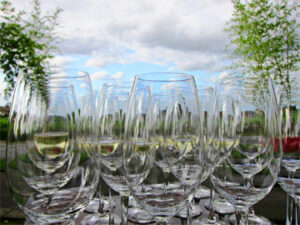 Cru Bourgeois vineyards and appellations While the majority of vineyards in the Crus Bourgeois Classification are located in the Haut Medoc appellation and its related communes, it's instructive to get a good look and an understanding at where the chateaux in the Crus Bourgeois Classification are situated in the major, appellations of the Medoc:
6 Cru Bourgeois classified chateau come from the St. Julien appellation of which Chateau du Glana is perhaps the best from the appellation.
6 Cru Bourgeois classified chateau come from the Pauillac appellation with Chateau Pibran at the head of the pack.
20 Cru Bourgeois classified growths come from the Margaux appellation. There are a few of those estates that in any serious reclassification could be classed as a Fifth Growth today. Perhaps Chateau Labegorce is the leading estate in this category today.
35 Cru Bourgeois classified chateaux come from the St. Estephe Appellation! That is more than any other major appellation. In fact, it's more than all the other major appellations in the Medoc combined! If a new classification of the Medoc ever took place, there are numerous candidates for Fifth Growth status from Saint Estephe that are producing wine as good or better than several of the better known, Fifth Growth classified wines today.
79 Cru Bourgeois classified estates are located in the Haut Medoc appellation. Some of the top Cru Bourgeois wines are from Haut Medoc and are from the Listrac and Moulis appellations.
Cru Bourgeois Wine and Food Pairing Cru Bourgeois Bordeaux wines are quite easy to pair with food. Lamb, beef, veal, pork, stews, braised dishes, roasts, grilled meat or game, and earthy dishes with mushrooms are perfect.
Hard and soft cheese is also great for wine and food matches. Plus, because Cru Bourgeois Bordeaux wines do not normally need much, if any aging, you can buy a bottle today, and open it tonight if you wish!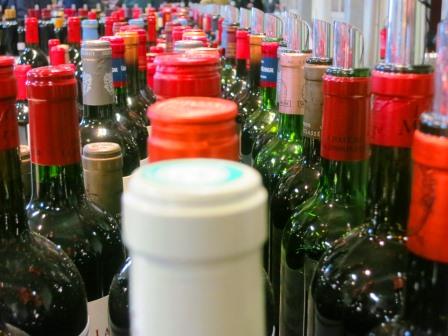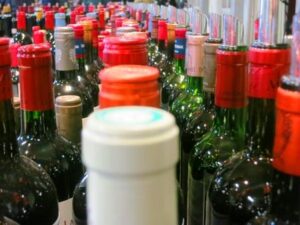 History of Cru Bourgeois Classifications When the 1932 Crus Bourgeois Classification was created, a massive array of producers were included, 444 in total! 99 were classed as Cru Bourgeois Superieur and 18 were granted the title of Cru Bourgeois Exceptionnel.
However, unlike the 1855 classification of the Medoc, the Cru Bourgeois classification was never certified. Eventually, that lack of certification led to a continuing reclassification of the Cru Bourgeois chateau and vineyards. It took until 1962 before an official syndicate of Crus Bourgeois wines was established.
Over the years due to the constantly changing Cru Bourgeois Classification, some unsuccessful applicants sued, saying the selection procedure was biased, and there were conflicts of interest, even though the results were not certified.
Others sued because chateaux that were not from the Medoc began using the term as did wineries that were not deemed to be Cru Bourgeois. The court ruled in their favor.
A tasting took place in 2002 from all estates wishing to be classed as Cru Bourgeois based on wines from 1994 to 1999. The results produce three levels of Crus Bourgeois Classification; Cru Bourgeois, Crus Bourgeois Superieur and Crus Bourgeois Exceptionnel. This would be revised every ten years and was to be certified by the French Government.
In 2003, the results were announced with 247 chateaux earning the Crus Bourgeois Classification. There were several reasons the number of classified wines declined in the classification.
First, several vineyards were purchased by larger estates and merged out of existence. Some wines did not apply to be classified, for example, Sociando Mallet.
The classification process also found 77 wines that were deemed not worthy of the classification based on blind tastings.
One property combined their sense of humor with a protest over being dropped from the Crus Bourgeois Classification. Chateau Lafon, owned by Remy Fauchey changed the name of their estate to Chateau L'Inclassable, which is translated to Uncategorized, making a strong comment on their lack of classified status.
However, like the ever-changing classification in St. Emilion, the chateau was not happy with the results. Some sued, and others removed the Crus Bourgeois classification off their wine labels. After the lawsuits were adjudicated, the judges ruled that the classification was not valid.
There were conflicts of interest and the blind tasting panel was not competent. From that point forward, events rapidly changed into what we have today with the Crus Bourgeois classification.
The Alliance des Crus Bourgeois du Medoc came up with a new Crus Bourgeois Classification system in 2008, that would be continually updated, making it the most current, living classification for wines as it would be updated every year. Along with the yearly reviews, the Alliance des Crus Bourgeois discontinued the previous system of classification.
The terms Crus Bourgeois Superieur and Crus Bourgeois Exceptionnel were stopped. Another important factor within the new system of classifying the wines is that today, it is the specific wine that is classified, not the chateau or vineyard. That is a big part of the reason the classification is renewed every year.
Due to that decision, numerous estates that were previously part of the Crus Bourgeois classification declined to participate in the current classification saying; that the updated system lacks the prestige and charm of the original Crus Bourgeois classification.
Potensac, Haut Marbuzet. Phelan Segur, Poujeaux, Sociando Mallet, and the other chateaux that were undeniably the top Crus Bourgeois producers were all no longer part of the classification.
Their logic was perfectly reasonable, why should they bear the same level of classification as other estates that sold for half the price or less? In fact, most of the top estates that were formally classified as Crus Bourgeois refused to participate in the new classification.
Of course they were right about the loss of prestige. The new certification did not offer differing levels of quality. Perforce, chateaux that had earned the level of Cru Bourgeois Exceptionnel were not separated from the other producers.
This new system led to the refusal of the top chateaux to participate with The Alliance des Crus Bourgeois.
Instead, they created their own competing organization, Les Exceptionnels. All the former classified Cru Bourgeois Exceptionnel joined this new group, with the exception of two chateaus; Haut Marbuzet, who no longer wants to be part of either classification, and Phelan Segur.
The decision of Phelan Segur was understandable as the owner of the Phelan Segur, Thierry Gardinier was the director of the Alliance Cru Bourgeois.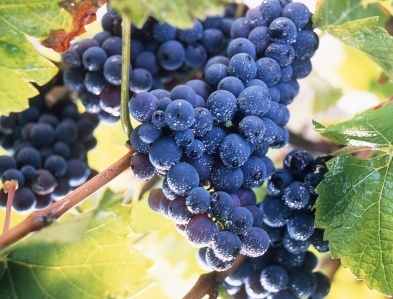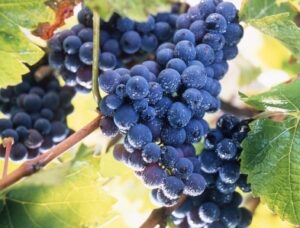 Cru Bourgeois Classification Today The 2010 Crus Bourgeois Classification was released in September 2012. The Alliance des Crus Bourgeois made significant changes in those results. For the first time, all Crus Bourgeois chateaux were equal in ranking.
The previous classification of Cru Bourgeois Exceptionnel is no longer being used. The new system had all chateaux and wines considered equals and instead of a tired classification, it's looked at as a certification. The marketplace did not care for the new classification, let alone understand it. Neither did several of the producers.
The number of Cru Bourgeois classified estates continues evolving.
For the 2009 classification, 246 estates were included in the Cru Bourgeois Classification.
That quickly grew to 260 chateaux with the 2010 Classification.
For the 2011 vintage, 256 wineries were included.
With the 2012 Cru Bourgeois Classification, The Alliance des Crus Bourgeois du Medoc awarded Cru Bourgeois status to 267 chateaux.
The continued growth among the Cru Bourgeois producers took a step back with the difficult 2013 vintage, as only 251 estates were classified.
Chateaux included in the Cru Bourgeois are spread among the different appellations with the majority of estates coming from the Medoc, followed by the Haut Medoc and then St. Estephe, Moulis, Listrac, Margaux, and Pauillac. There is no Cru Bourgeois chateau from the Saint Julien appellation included in the classification as 2015.
The forward-thinking Frederic de Luze, was the influential, president of the Alliance Crus Bourgeois and the owner of Chateau Paveil de Luze in the Margaux appellation really sparked much of the innovation and modernization of the classification before he passed away.
He was replaced in 2016 by Olivier Cuvelier, whose family owns Chateau Le Crock in Saint Estephe, as well as Chateau Leoville Poyferre in St. Julien.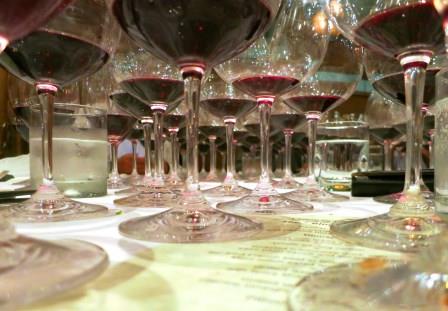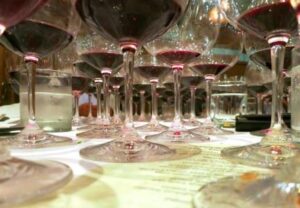 In late 2015, things changed again for the Cru Bourgeois classification, and in my opinion, for the better. Starting with the 2018 vintage, which will be released in 2020, chateaux will now be allowed to be classified into two different levels of quality, Cru Bourgeois and Cru Bourgeois Superieur.
Plus instead of reclassifying their wines every year, the new classification will remain in place for 5 years. This is going to help the new "Classement des Crus Bourgeois du Medoc" gain favor with the wine-buying public. Another development for the better was a change in the rules for earning classification status.
Blind tasting's which takes place shortly after bottling, about 18 months after the vintage will only be used to measure 50% of the score. Things like the terroir, the chateau, and promotional efforts could also be considered.
Bureau Veritas, an independent entity, evaluates the chateaux, looking at everything from their grounds, vineyards and cellars. The agency also oversees the blind tastings submitted to a jury of Bordeaux professionals.
How was the removal of the different levels of classification perceived by the Bordeaux Cru Bourgeois producers? The estates that held the ranking of Cru Bourgeois Exceptionnel were furious to lose their position of status. Of course, everyone else is thrilled to be in the same level of class.
Did consumers care? In America, no. It didn't matter. The only true classification that works in America, and frankly most of the wine buying world is the marketplace.
Early results show that Cru Bourgeois Classified estates are able to sell their wine for slightly more than wines with only their appellation listed on the label. All of that factored into the vote taken in 2015, supporting the changes for the new Cru Bourgeois classification of 2020.
The new Cru Bourgeois classification of 2020 will bring back the different levels of classification. The best chateau will be classed as Cru Bourgeois Superieur, Cru Bourgeois Exceptionnel and Cru Bourgeois.
Even better, from 2020 forward the classification will stand for a 5-year period of time. This should help raise the level of awareness for the Cru Bourgeois estates.
The level of classification will be determined by 4 different criteria, with each criteria having a different weight. Most importantly, each estate will present the 5 most recent vintages of their wine for a blind tasting.
Chateaux will also be graded on their viticultural practices and environmental awareness. The vinification and barrel aging regimen will be looked at with new a critical level of awareness.
Chateau that for example are able to vinify on a parcel by parcel basis is going to be rated higher. Lastly, an estates promotional activity, which includes receiving visitors, marketing and distribution of their wine in France and more importantly, in the export market is also going to be a factor that counts to determine an estates level in the new Cru Bourgeois classification of 2020.
This is a very constructive improvement to the cumbersome and difficult-to-understand classification system. In Bordeaux, classification is always an issue. Levels of status in classifications or certifications really do matter.
Plus, having personal experience tasting a reasonable amount of these wines, clearly, some chateaux produce much better wine than others.
To add a sense of quality to the list, and to hopefully lure the top estates who refused to participate, because of their loss of status back into the Cru Bourgeois Alliance, it's good to see different tiers of quality represented in the new classification.
There has been one additional positive development with the new Cru Bourgeois Alliance, wine labels from members now feature an authentication sticker that showcases the Cru Bourgeois logo. This clearly visible sticker lets consumers easily know the wine is a classified Cru Bourgeois Bordeaux wine.
More importantly, joining the modern age well ahead of many more expensive Bordeaux wines, from the 2010 vintage forward, all Cru Bourgeois wines feature a QR code, (Bar Code) on their back labels. The machine-readable code should provide some great background on the wines, the estate, the blend, etc. The QR code can be easily read using almost any smartphone.
Frankly, there has never been a better time in history to be a lover of Cru Bourgeois Bordeaux wine. Today, with what the estates know about their vineyards, and the drive to produce the best level of wine possible, the wines have never been better! And they continue to remain affordable alternatives to the more expensive Classified Growths in the Medoc.