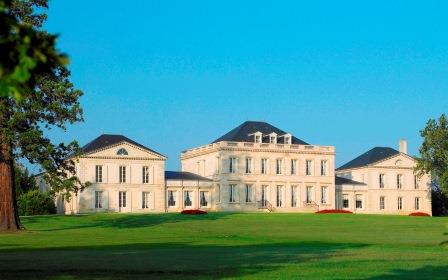 Learn everything about Chateau Phelan Segur, St. Estephe with wine tasting notes and wine-with-food pairing tips. Learn the best vintages, vineyards, a history of the property, and winemaking. If you want to read about other important, Bordeaux Chateaux: Links to all Bordeaux Wine Producer Profiles
Chateau Phelan Segur History and Overview
The official history of Chateau Phelan Segur began when two previous Bordeaux vineyards were brought together, Clos de Garramey and Segur. Those properties also located in the Saint Estephe appellation were combined by Bernard Phelan, who using the traditional custom of the time, combined the existing Segur name with his own and Chateau Phelan Segur was born.
By 1860, Bernard Phelan had created the largest vineyard in the entire Saint Estephe appellation. The beautiful, stately chateau was built by Frank Phelan, the son of Bernard Phelan in the late 1860s.
Before Bernard Phelan purchased Segur, it was previously owned by Nicolas Alexandre de Segur who was known by the well-earned nickname, "The Prince of Vines".
de Segur owned numerous, famed, Bordeaux chateaux in the Medoc during his life including Brane Mouton, which later became Chateau Mouton Rothschild, as well as Lafite, which eventually morphed into Chateau Lafite Rothschild and Chateau Latour! When you think about it, it's truly amazing that one family owned 3 First Growth estates at the same time!
Chateau Phelan Segur, The Modern Era
In 1883, Chateau Phelan Segur passed to new owners. Jumping ahead, in 1946, the property was purchased by the Delon family, the current owners of Chateau Leoville Las Cases in St. Julien and Nenin in Pomerol. The Delon family, headed by Michel Delon eventually sold the vineyard to the former head of Pommery Champagne, Xavier Gardinier in 1985.
As there is a harvest in Bordeaux every year, with very few exceptions, chateaux produce wine in every vintage. That was not the case in the early days of ownership by the Gardinier family here. They refused to sell their first three vintages in a row of Chateau Phelan Segur, 1983, 1984, and 1985!
The 1983 Phelan Segur was produced and released, but the wine was recalled from the marketplace by the new owner, Xavier Gardinier. Xavier Gardinier eventually sued to claim that herbicides used by the estate contaminated and ruined the wines of Chateau Phelan Segur making them unsaleable.
The Gardinier family won their suit and from that time forward, they have continued improving the wines of Pelan Segur and for a time, expanding the estate as well. In 2002, they purchased 25 hectares of vines from Chateau Houissant, which is located not far from Chateau Montrose.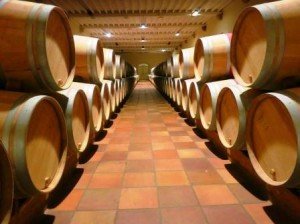 Today, the Left Bank property in Saint Estephe is managed by another member of the family, Thierry Gardinier. Thierry Gardinier is also responsible for several other Bordeaux vineyards including Chateau Meyney in Saint Estephe and Chateau Grand Puy Ducasse in Pauillac.
In August 2017, Chateau Phelan Segur was sold for more than 90 million Euros! A record-setting price for a Crus Bourgeois. The vineyard was sold to the wealthy Belgian investor, Philippe Van de Vyvere, who is best known for owning Sea-Invest, one of the world's largest shipping companies.
Chateau Phelan Segur, Vineyards, Terroir, Grapes, Winemaking
The large 70-hectare vineyard of Chateau Phelan Segur is planted to 58% Cabernet Sauvignon and 39% Merlot, 1.5% Cabernet Franc and 1.5% Petit Verdot. The vineyard has a terroir of gravel, sand, and clay-based soils. The vines are primarily in three locations. 8 hectares of vines are planted close to the chateau.
A larger portion of vines is located not far from Chateau Calon Segur. However, their best terroir, which is also their largest holding is situated quite close to Chateau Montrose. They have slopes and hills that reach 30 meters in elevation. The vineyard can be divided into 4 large blocks, and those can be further subdivided into close to 70 different parcels.
On average the vines are close to 35 years of age. However, they have old vines, some of which are at least 70 years of age. The vineyard is planted to a density of 8,500 vines per hectare.
A major portion of the Phelan Segur vineyards is located not that far from Chateau Montrose. In fact, in 2010, Chateau Phelan Segur sold 22 hectares of their vineyards to their neighbor, Chateau Montrose. That purchase decreased their vineyards from 90 hectares to 68 hectares. At the time, the price of 900,000 Euros per hectare was the highest price paid for vineyard land in St. Estephe.
Chateau Phelan Segur underwent extensive renovations in their wine-making facilities and cellars that were completed in 2011. At the time, they moved to newer, smaller, 115-hectoliter, stainless steel fermentation vats that allow for more precise vinification on a parcel-by-parcel basis. Michel Rolland is the consultant.
To produce the wine of Phelan Segur, vinification takes place in 48, stainless steel vats that range in size from 40 hectoliters, up to 220 hectoliters.
Malolactic fermentation takes place in 50%, new, French oak barrels most of the time, but portions of the wine can also undergo malolactic fermentation in vats. Phelan Segur is aged in about 50% new, French oak barrels for 16 to 18 months.
One of the recent changes at Phelan Segur was to begin using French oak barrels that have lighter toasting. That has been a positive move as you now find less strong, smoke or espresso notes in the wine when it's young. Another change took place with the 2020 vintage when they added Petit Verdot to the blend for the first wine. In addition, starting with the 2022 vintage, the estate began vinifying a portion of its harvest in neutral, glass wine globes.
There is a second wine, Frank Phelan, which made its debut in 1986. Frank Phelan was named after a previous owner that built the chateau. There is also a third wine, La Croix Bonis.
20,000 cases per year are produced of Phelan Segur on average, while the production of the second wine hovers at close to 12,000 cases per vintage. The estate recently added a third wine, which is dominated by Cabernet Sauvignon, La Croix Bonis.
The Best Vintages of Chateau Phelan Segur are: 2022, 2021, 2020, 2019, 2018, 2017, 2016, 2015, 2014, 2010, 2009, 2005 and 2003. It should be noted that starting with the 2016 vintage, Phelan Segur has been on a roll making the best vintages in the history of the estate with 2020, 2019 and 2018!
When to Drink Chateau Phelan Segur, Anticipated Maturity, Decanting Time
Chateau Phelan Segur can be enjoyed early. However, the wine is often better with at least a few years of bottle age. Of course, that can vary slightly, depending on the vintage.
Chateau Phelan Segur is usually best enjoyed in the first 10-20 after the vintage. Young vintages can be decanted for 1-2 hours. This allows the wine to soften and open its perfume. Older vintages might need very little decanting, just enough to remove the sediment.
Serving Chateau Phelan Segur with the Best Wine, Food, Pairing Tips
Chateau Phelan Segur is best served at 15.5 degrees Celsius, 60 degrees Fahrenheit. The cool, almost cellar temperature gives the wine more freshness and lift.
Chateau Phelan Segur is best served with all types of classic meat dishes, veal, pork, beef, lamb, duck, game, roast chicken, roasted, braised, stewed, and grilled dishes. Chateau Phelan Segur also makes a good match with several different Asian courses.
Château Phélan Ségur Wine Tasting Notes
25 Vintages 230,320 Views Sort by Vintage-Rating
2022
Château Phélan Ségur (St. Estèphe)

Deep in color, the wine is smoky, with chocolate covered plums, black raspberries, spices, violets, and cinnamon coming through in the nose. The wine is rich, lush and polished. The fruits are dark, ripe, sweet, and fresh, leaving you with a finish packed with powdered chocolate, black cherries, turmeric, black currants, plums, licorice, and espresso. This should be quite enjoyable on release. The wine blends 56% Merlot, 40% Cabernet Sauvignon, 4% Petit Verdot and 2% Cabernet Franc. 14.2% ABV, 3.8 pH. Harvesting took place September 14, - September 26. Yields were only 28 hectoliters per hectare. 2025-2045. 94-96 Pts.

1,040 Views

Tasted

May 8, 2023

2022
Château Phélan Ségur Frank Phelan (St. Estèphe)

Flowers, licorice, and red fruits create the nose. The medium-bodied wine is soft, polished, round, and fruity with sweet red berries and licorice in the finish. You should enjoy this on release for all its sweet, upfront fruits. The wine blends 80% Merlot, with 20% Cabernet Sauvignon, 14% ABV. Drink from 2025-2032. 89-91 Pts.

871 Views

Tasted

May 8, 2023

2021
Château Phélan Ségur (St. Estèphe)

Smoke, dark chocolate, flowers and espresso tinged black cherry notes are in the nose. On the palate, the wine is medium-bodied, forward, soft, round and fruity, with cocoa overtones to accompany the black cherry and espresso oriented finish. This should be quite enjoyable on release. The wine blends 75% Cabernet Sauvignon, 21% Merlot and 4% Petit Verdot. This interesting blend represents the highest percentage of Cabernet ever placed into Phelan Segur. They have been a non-stop roll here and the 2021 continues that streak! Drink from 2023-2037. 92-94

2,332 Views

Tasted

May 20, 2022

2020
Château Phélan Ségur (St. Estèphe)

Chocolate, espresso, cedar, spice, currants and incense aromatics are all over the place here. On the palate, the concentrated, deep wine offers, lift, lush, sensuously-textured., multiple layers of sweet, ripe, dark red fruits with a touch of polish to the tannins. The wine lingers and expands on your palate, which only makes you want to taste it again for the pleasure of it. This is the finest vintage ever produced by Phelan Segur. Fans of the estate should be all over this gem! Drink from 2025-2045.

2,520 Views

Tasted

Mar 21, 2023

Bright, fresh, spicy and a bit peppery, there is great lift and energy here. Flowers, cigar wrapper, cedar, red currants, raspberries and red plums are all over the place in the nose and on the palate. The wine is long, balanced and refined. There is freshness, length and a crispy, silky quality to the texture on the palate and in the finish. Rich and balanced with the oak being already close to fully integrated. The wine blends 54% Cabernet Sauvignon, 42% Merlot, 2% Cabernet Franc and 2% Petit Verdot, 13.5% ABV. 2020 marks the first vintage to feature Petit Verdot in the blend. 93-95 Pts

4,116 Views

Tasted

May 20, 2021

2019
Château Phélan Ségur (St. Estèphe)

Flowers, smoke, black fruit, red fruit, and blue fruit along with cedar and spice work well here. The wine has a solid depth of flavor packed with dark currants, polished, round textures, and a blast of chocolate-coated currants with mint and espresso in the rich finish. This could be the best vintage of Phelan Segur yet. Give it a few years in the cellar and it will be just great for 15 or more years after that. Drink from 2025-2042.

5,385 Views

Tasted

Mar 29, 2022

The nose grabs you with its cedar chest, forest floor, earth, herb, tobacco, spice, cigar box, and smoke aromas coupled with a load of just-picked blackberries. Round and smooth, with finesse, a big juicy blast of fruit and roasted coffee beans, this could be the best vintage of Phelan Segur yet. The wine blends 56% Cabernet Sauvignon, 42% Merlot and 2% Cabernet Franc, reaching 14.5 ABV, with no sensation of heat or overripe sensations. 93-95 Pts

7,724 Views

Tasted

Jun 8, 2020

2019
Château Phélan Ségur Frank Phelan (St. Estèphe)

A success for the second here, the wine exudes ripe fruits and tobacco. There is ample volume and character to make all the deep black fruits fun to taste. Drink this on release. 89-91 Pts

3,321 Views

Tasted

Jun 8, 2020

2018
Château Phélan Ségur (St. Estèphe)

Let's start off by saying this is the best vintage of Phelan Segur ever produced. The wine is ripe, lush, supple and juicy. There is volume, length and character galore to all the layers of sweet, rich, ripe, black and red fruits. There is lift, complexity and staying power in the finish.

4,895 Views

Tasted

Mar 9, 2021

The tobacco, spice, cigar box, smoke and cedar aromas along with a basket filled with fresh berries lets you know this is a loveliness in a glass. The wine is round, soft, polished, ripe, clean and juicy, leaving you with a bolt of black currant, licorice and espresso in the finish. 93-95 Pts

4,491 Views

Tasted

Apr 19, 2019

2017
Château Phélan Ségur (St. Estèphe)

Youthful as you would expect, the wine is soft, bright, fresh, and shows a bit of a minty, forest edge to the sweet red fruits, espresso and cocoa topped, red fruits. You should let this rest for a few years before popping a cork. Drink from 2025-2040.

3,078 Views

Tasted

Jul 8, 2022

Medium-bodied with a nice opening note of cassis, cherries, forest leaf and espresso, there is a touch of herbs and oak accompanying the red fruit in the. soft, round finish.

4,402 Views

Tasted

May 14, 2020

Ready, succulent, dark red fruits and spice are what you find initially. On the palate, the wine has baby soft tannins, ripe, deep red fruits and gentle tones of licorice, espresso, spice and earth. This wine is sweet, juicy and fresh in the finish.

2,630 Views

Tasted

Apr 26, 2018

2016
Château Phélan Ségur (St. Estèphe)

Coming along nicely, still youthful, the wine is packed with ripe, sweet fruits, soft, polished tannins, and roundness in the finish. The fruits are polished, fresh, and taste as good as they feel. The wine needs a few more years before it is fully ready to go. This is a steal in today's marketplace! Drink from 2024 - 2043.

6,468 Views

Tasted

Jul 8, 2022

Deep in color, the wine is earthy, meaty, intense and deep. You find layers of fruit with freshness and complexity that really fills your mouth. The finish, with its earthy, truffled fruits and spice keeps on going! This is the best vintage ever for Phelan Segur and will age with ease for 2 decades or more!

5,531 Views

Tasted

Sep 21, 2019

Volume, depth of flavor, fresh, ripe, sweet, spicy fruits and accents of licorice, espresso, wet earth and a softness to the texture, make this full bodied, concentrated, rich, lush wine a turn on. The best vintage ever for Phelan Segur will glide through at least 2 decades of aging and evolution. Bravo!

5,763 Views

Tasted

Feb 9, 2019

Lushly textured, the fruit is perfectly ripe with good volume, length, and energy. The dark fruits are accompanied by a wealth of black cherries, licorice, earth, smoke and soft round tannins.

5,318 Views

Tasted

May 13, 2018

Using 55% Cabernet Sauvignon and 45% Merlot, Phelan Segur produced a wine with plushness, ripe, dark red berries, silky tannins and length. The plummy fruits are soft, fresh and sweet with hints of espresso and licorice in the finish. The wine is 13.8% ABV and the harvest took place from September 29 to October 21, making this the longest and the latest harvest in the history of the estate.

4,732 Views

Tasted

Apr 29, 2017

2015
Château Phélan Ségur (St. Estèphe)

Espresso, tobacco leaf, blackberry, cigar box, and underbrush notes shine through on the nose. On the palate, the wine is lush, round, polished and a bit show. The fruit is soft, supple, creamy, and sweet, with staying power in the finish. Drink from 2023-2036.

3,658 Views

Tasted

Jul 8, 2022

Medium-bodied, forward, with a spicy, earthy leaning to the soft textured, sweet, juicy, ripe, red fruits. There is a nice finesse to the red fruits in the finish.

3,485 Views

Tasted

May 21, 2018

Medium-bodied, forward in style, with more, freshness and red berries than black, the wine keeps you interested with its smoke, tobacco, cedar and cassis filled, elegant character. This should charm you early in its life. This is much better in bottle, than it was in barrel. The wine was made from a blend of 53% Cabernet Sauvignon and 47% Merlot.

3,762 Views

Tasted

Mar 12, 2018

Medium-bodied, softly textured, showing fresh, elegant cassis and spicy, crisp, black raspberries in an approachable, user friendly style. 86 - 88 Pts

3,371 Views

Tasted

Apr 19, 2016

2014
Château Phélan Ségur (St. Estèphe)

Already starting to show its secondary development, as now you find tobacco leaf, blackberry, roasted coffee bean, spice, and wet earth on the nose. Medium-bodied, soft, round, and savory with hints of spice, underbrush, and red plums in the finish. You can enjoy this now with pleasure. Drink from 2022-2034.

3,844 Views

Tasted

Jul 8, 2022

Ripe, dark and red fruits, a touch of oak, spice, wet earth and round, tannins open nicely. The round, medium bodied, ripe, fruit filled finish is easy to like as well. In time, with some bottle age, this could be an even better wine.

3,766 Views

Tasted

Jan 31, 2017

Crème de Cassis, fennel and freshly ground espresso on the nose, this wine was produced in an approachable, fleshy style. There is an easy softness to the tannins and a smack of blackberries in the finish. 88-91 Pts

2,909 Views

Tasted

Apr 13, 2015

2013
Château Phélan Ségur (St. Estèphe)

Better on the nose, with its floral, oak and sweet cherry fragrance, than on the medium bodied, slightly tart, red berry palate. Drink this on the young side.

3,312 Views

Tasted

Feb 7, 2016

Herb, olive and cherry aromas make up the initial start of the wine, followed by the palate, which is medium bodied, and show cases cranberry with bright red berries and a lot of sharpness in the mouth. The wine was made blending 60% Cabernet Sauvignon with 40% Merlot, which yielded a 12.7% ABV. The wine will be aged in 50% new, French oak barrels. The Grand Vin represents 60% of the properties crop, with yields of 26.38 hectoliters per hectare. 86-89 Pts

1,818 Views

Tasted

Apr 20, 2014

2012
Château Phélan Ségur (St. Estèphe)

From a blend of 50% Merlot and 50% Cabernet Sauvignon, the medium bodied wine shows ripe dark plum, earth, espresso and cassis characteristics that seems to be just bit short in the finish.

2,252 Views

Tasted

Mar 11, 2015

This earthy, cassis-filled, medium-bodied wine has an oaky, fleshy core of dark fruit that ends with fresh blackberries and dark chocolate. 88-90 Pts

2,754 Views

Tasted

Apr 23, 2013

2011
Château Phélan Ségur (St. Estèphe)

Vanilla bean, chocolate, black cherry and coffee scents create the perfume. The fruit is crsip, peppery, medium bodied and dominated by dark red cherry and plum. Drink this young to retain its fruit.

3,449 Views

Tasted

Feb 16, 2014

2011 Phelan Segur 55% Cabernet Sauvignon and 45% Merlot, which is the same as the plantings found in vineyards, produce the blend. The wine reached 13.5% ABV. 15% of the vineyards were damaged by the September hail storms. Fortunately for the property, most of the damage occurred to vineyards which were not planted. The worst of the damage was to the Merlot. Yields were down about 10% from the previous vintage. Oak, leaf, pepper, mineral and cassis aromas open to a medium-bodied, round, chocolate- and cassis-filled finish. 89-91 Pts

2,907 Views

Tasted

Apr 8, 2012

2010
Château Phélan Ségur (St. Estèphe)

I really like how this wine turned out. Packed with fresh ripe, juicy blackberries, licorice, earth, coffee and spice, there is a quality of softness to the tannins in the long, fresh, round finish that make this Merlot dominated blend of 59% Merlot and 41% Cabernet Sauvignon worth seeking out. This is the best vintage of Phelan Segur produced yet!

5,972 Views

Tasted

Feb 6, 2013

Cassis, stone, spice, juicy plum and smoky aromatics open to a deeply colored, expressive, Medium/full bodied St. Estephe that wants to rest for at least 5-7 years before being opened.

6,092 Views

Tasted

May 7, 2012

From a blend of 59% Merlot and 41% Cabernet Sauvignon, the wine offered scents of blackberry, cassis and espresso bean, Medium/full bodied, the wine ends with a round, ripe. cassis filled finish. 89-91 Pts

6,047 Views

Tasted

Apr 20, 2011

2009
Château Phélan Ségur (St. Estèphe)

Ready for prime time drinking for the next 15 or more years, the wine is round, medium/full-bodied, earthy, plush and packed with dark black cherries, coffee bean smoke, spice box, cigar wrapper and thyme. The polish does not detract from the natural earthyness found in the wine.

3,836 Views

Tasted

Sep 20, 2019

Expressive notes of fresh black cherries, plums, lead pencil and vanilla open to a round, plummy wine that will offer its ample charms fairly early in life. Form a blend of 58% Caberent Sauvignon, 40% Merlot and 2% Cabernet Franc, this is first vintage showing the influence of Michel Rolland.

7,093 Views

Tasted

May 7, 2014

With scents of forest floor, cassis, tobacco, black raspberry and earth, this medium/full bodied wine ends with spice, fresh, dark berries and a slight drying sensation. Give it 3-5 years and it should add some nice complexity and softer textures.

7,626 Views

Tasted

Jan 26, 2012

Dark jammy berries, licorice, spice, earth and chocolate scents lead to a supple, round, ripe wine that finishes with ripe, black raspberry and jammy flavors. This should drink well early.

7,479 Views

Tasted

Jul 20, 2011

2008
Château Phélan Ségur (St. Estèphe)

Spicy blackberry, cassis, earth and herbal scents, medium bodied and soft textured finish. This will drink well young.

3,394 Views

Tasted

May 25, 2012

2006
Château Phélan Ségur (St. Estèphe)

Close to fully mature, the wine is medium bodied, soft, easy to drink, with light, red fruits, a touch of spice and dusty tannins in the finish.

4,344 Views

Tasted

Jun 23, 2017

Close to fully mature, the wine is medium bodied, soft, easy to drink, with light, red fruits, a touch of spice and dusty tannins in the finish.

4,184 Views

Tasted

Mar 30, 2017

At 10 years of age, this is turning out nicely. Medium bodied and showing secondary development with its tobacco, wet earth, cigar, thyme and black cherry character, there is good freshness to the fruit in the finish.

4,256 Views

Tasted

May 25, 2016

The first vintage consulted by Michel Rolland starts with a smoke filled perfume that includes stone, wet earth, cassis and spice. In the mouth the wine feels soft, with round tannins. Fresh, bright cassis and kirsch are found in the finish.

5,120 Views

Tasted

May 7, 2012

2005
Château Phélan Ségur (St. Estèphe)

Espresso bean, stone, cassis, truffle make up the perfume. Round in texture, with spicy cassis and chocolate, fleshy and fresh for Phelan Segur, this delicious vintage of Phelan Segur already offers a lot early drinking charm.

7,398 Views

Tasted

May 7, 2012

With good color, scents of blackberries, wet earth,black cherries, stone and cassis, this medium/full bodied wine finishes with dollop of creme de cassis and blackberry jam. A few more years add more complexity to the wine, but as it's already starting to drink well at 6, do not expect this to make old bones. I'd finish any bottles you have by the time this Bordeaux wine hits its 18th birthday, if not sooner.

9,060 Views

Tasted

Jul 23, 2011

2004
Château Phélan Ségur (St. Estèphe)

Leafy, forest aromas, with tobacco and dried fruit, the wine is medium bodied and a bit dry and dusty in the red berry finish. This is probably drinking at peak and requires consumption over the next 3-5 years.

4,411 Views

Tasted

Jan 4, 2015

Blackberry, stone and herb aromas open to medium bodied, lighter style of Phelan Segur. This is already drinking well and is on the fast track for evolution. I'd drink this over the next several years.

4,158 Views

Tasted

May 7, 2012

2003
Château Phélan Ségur (St. Estèphe)

Light, soft, open and ready for prime time with its tobacco, earth and cassis character. This is not a wine for long term aging.

4,118 Views

Tasted

Dec 18, 2013

Minerality, fresh herbs, cedar wood and blackberry scents open to a fleshy, round, plum and black cherry finish. This is drinking well today.

4,731 Views

Tasted

May 7, 2012

2002
Château Phélan Ségur (St. Estèphe)

Minerality, cedar wood and damp forest aromas, medium body and a an herbal, cherry tinged finish.

3,534 Views

Tasted

May 7, 2012

2001
Château Phélan Ségur (St. Estèphe)

Ruby with lightening at the edges, earth, strawberry jam and cassis in nose, medium bodied with a touch of green in the cherry filled finish. This is probably close to fully mature. I'd opt for dinking over the in the moderate future to maintain the freshness and fruit.

3,014 Views

Tasted

May 7, 2012

2000
Château Phélan Ségur (St. Estèphe)

Slightly past fully mature, this requires drinking. The fruit has started to fade. There is much more earth and tobacco going on here. The small amount of bright, red fruits in this medium bodied wine that are barely poking through are not enough to keep you interested.

4,427 Views

Tasted

Oct 9, 2016

1990
Château Phélan Ségur (St. Estèphe)

This is probably just slightly ever so slightly past full maturity. So if you are sitting on any bottles, you should pop a cork to experience, the soft, textures, ripe dark, red fruits, cassis, tobacco, spice, smoke, wet earth, cedar and leaf like charms that are still present.

4,122 Views

Tasted

Dec 3, 2016