About Jeff Leve and The Wine Cellar Insider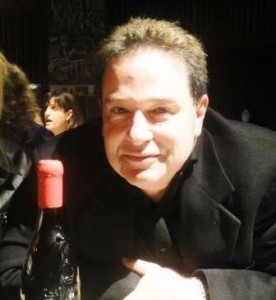 About Jeff Leve and The Wine Cellar Insider…
The Wine Cellar Insider was founded and is managed as well as edited by Jeff Leve.
The Wine Cellar Insider offers close to 30,000 exclusive, Wine Tasting Notes, Ratings, and reviews that are unique, detailed and easily searchable!
We also feature thousands of exclusive photographs, winery profiles, and special guest contributors ranging from chateau owners, winemakers, fellow bloggers, consultants, negociants, retailers, and more.
Many of which will hang out and answer your questions. All our information is updated all the time. While we focus on Bordeaux wine, we also cover Rhone Valley Wines with a focus on Chateauneuf du Pape and California wines as well.
If you have wine questions, want to say hello or just chat about wine, send wines for reviews, or have business or personal related questions, you can send me mail here: Contact We can also connect on Facebook or Twitter @JeffLeve Jeff Leve Twitter Feed and on Instagram at Jeff Leve Instagram
Jeff Leve- Founder, Contributor, and Editor of "The Wine Cellar Insider"
The Wine Cellar Insider focuses on Bordeaux wine. Although we cover other regions as well. Thousands of exclusive, searchable wine tasting notes with ratings, winery histories, profiles, images, in-depth articles, links, and up-to-the-minute harvest news.
The Wine Cellar Insider also publishes special guest contributors ranging from chateaux owners, winemakers, consultants, negociants, retailers, and more.
The Wine Cellar Insider is the world's leading source for Bordeaux harvest news.
Jeff Leve has traveled to the Bordeaux wine region to barrel taste over 35 times. He'll be there twice this year. Each visit includes tastings at all the major Bordeaux Chateau and lasts between 2-3 weeks. During those 3 weeks, he tastes and writes tasting notes and reviews on over 1,000 wines!
He visits also include several tastings at Bordeaux negociants. He is in Bordeaux on average at least twice a year. Jeff Leve also travels to Chateauneuf du Pape and the Northern Rhone Valley on a regular basis as well as in the Napa Valley.
Jeff Leve has been officially inducted into the following important Bordeaux societies:
The Jurade of St. Emilion
Jurade
Hospitaliere de Pomerol
de l'Ordre des Hospitaliers de Pomerol
Commanderie de Bordeaux, Medoc, Graves, Sauternes
Commanderie de Bordeaux
Fronsac La Confrérie des Gentilshommes Fronsac Confrerie
In the Rhone Valley, Jeff Leve is also a member of the Brotherhood of Chateauneuf du Pape; La Confrerie Bachique de Chateauneuf du Pape. Les Echansonnerie Des Papes
Jeff Leve is a self-taught, wine enthusiast who has been tasting, collecting, and traveling to wine regions in France, as well as in America for over 20 years.
Jeff Leve has given speeches on wine, in China for the Hong Kong Trade Board at the International Wine and Spirits convention in Hong Kong.
Our notes and scores are being carried by several of the most important and influential websites all over the world.
Wine-Searcher – Wine-Searcher
Liv-ex Exchange – Liv-ex Exchange
BordOverview – BordOverview
Bertrand Le Guren Bordeaux Ratings Overview – Bleguern
Farr Vintners – Farr Vintners
Bordeaux Index
Fine & Rare Wines London – Fine and Rare Wines London
Los Angeles Wine Company LA Wine Company
Wallys Wine and Spirits www.wallywine.com
Wine Decider Wine Decider
Numerous other merchants, chateaux and Bordeaux Negociants use them as well.
He also writes about Bordeaux wine and the wine market for various publications. In his home city, Los Angeles, he consults numerous restaurants, merchants and private collectors on cellar acquisitions.
He's the former president of the Westwood Food and Wine Society that has been together for over 4 decades. He is the founder and president of "7 Blind Men", an important, Los Angeles-based wine tasting group, dedicated to tasting wines blind.
Aside from wine, he is the president of a broadcasting company The Mike Harvey Show. His passions include travel, cooking, music, collecting historic artifacts by 60's rock music artists, and his personality-filled Yellow Labrador, Hercules, who is better known as Herky by his friends and fans has his own page on this site as well.
Visit Jeff Leve's Facebook profile or join the The Wine Cellar Insider Fan Page on Facebook. You can also follow on Instagram.