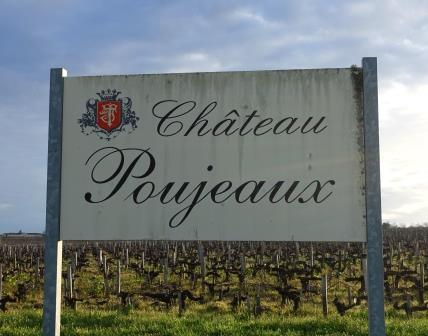 Learn everything about Chateau Poujeaux Haut-Medoc, Bordeaux with wine tasting notes and wine with food pairing tips. Learn all the best vintages, a history of the property and information on the vineyards and winemaking. If you want to read about other important, Bordeaux Chateaux: Links to all Bordeaux Wine Producer Profiles
Chateau Poujeaux History, Overview
Chateau Poujeaux has an interesting history that can be traced all the way back to the 16th Century. At the time, the owner of Chateau Latour in Pauillac, Gaston De L'Isle, owned the estate. He was also responsible for building the classic Chateau de la Riviere in Fronsac. During the tenure of De L'Isle, the Moulis estate was known as La Salle de Poujeaux. Over the years, or should I say centuries, Chateau Poujeaux, like numerous Bordeaux estates has been the property of a multitude of owners.
In fact, the owner of Chateau Beychevelle in St. Julien, Marquis François Etienne de Brassier was one of those owners. Over the centuries, Chateau Poujeaux was bought, sold, split up, and divided. It was not until 1921 when the Theil family became the owners of the property that all the previously divided sections were brought back together again.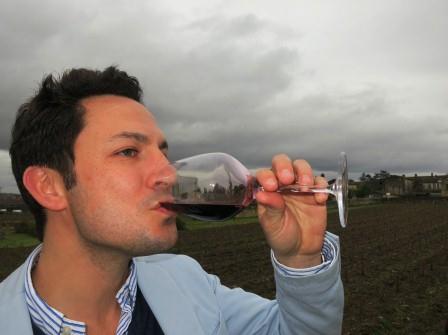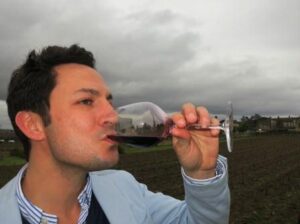 The true modern era for Chateau Poujeaux began quite recently. It started in 2008 when Jean Theil sold Chateau Poujeaux to the Cuvelier family, who were already well known for owning Clos Fourtet in St. Emilion. Once the Cuvelier family, headed by the young, dynamic, Mathieu Cuvelier took charge, things changed for the better. The winemaking facilities were modernized and the farming technique used in the vineyards of Chateau Poujeaux was also changed.
They reduced yields and began picking later, giving them riper fruit. They also moved to an organic vineyard management approach and are looking at Biodynamic farming as well. All of this work in the vineyards has helped produce the best wines in the history of the estate. To prove this, all you have to do is taste a bottle of what is being produced currently at the estate, and compare it to the wines here made in prior vintages.
The best vintages of Chateau Poujeaux are: 2022, 2021, 2020, 2019, 2018, 2017, 2016, 2015, 2014, 2012, 2010, 2009, 2008, 2006 and 2005.
Chateau Poujeaux Vineyards, Terroir, Grapes, Winemaking
The 68 hectare Moulis vineyard of Chateau Poujeaux is planted to 47% Cabernet Sauvignon, 41% Merlot, 9% Petit Verdot and 3% Cabernet Franc. The vineyard is planted to a vine density of 10,000 vines per hectare.
The terroir is gravel-based soils, typical of the area. What is less typical, is that the majority of the vineyard is in one large parcel. Their best vines are placed on gravel hillside parcels with elevations that can be up to 25 meters at their peak on the Poujeaux plateau. The average age of the vines remains close to 35 years, although some vines are older.
While most of their vines are situated close to the chateau, they have other parcels in the Moulis appellation as well,
Sustainable viticultural practices take place at all the Cuvelier family estates in Bordeaux and Chateau Poujeaux is no exception. This includes trellising in the traditional Guyot double manner, desuckering, early deleafing, green harvesting, and traditional tilling of the soil. They are experimenting with biodynamic farming at Clos Fourtet. If that is successful, they could slowly move to biodynamic farming at Chateau Poujeaux as well.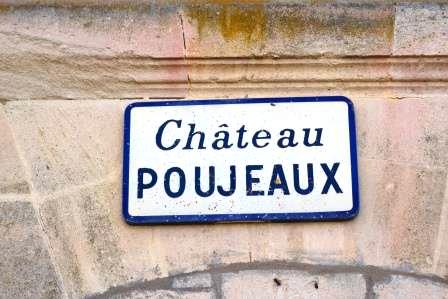 The debut vintage under the new owners, the Cuvelier family was 2008. At Chateau Poujeaux, they are practicing serious vineyard management with the help of Stéphane Derenoncourt, who works with numerous Bordeaux winemakers on both banks, including the Cuvelier's property in St. Emilion, Clos Fourtet.
To produce the wine of Chateau Poujeaux is a labor-intensive process. The fruit is whole berry fermented in a combination of small stainless steel vats, oak barrels, and cement tanks with a 25-day cuvaison. Chateau Poujeaux is aged in about 40% new, French oak barrels for an average of 12 months.
There is a second wine, La Salle de Poujeaux, which was previously known as Moulin de Poujeaux. The estate also produces a third wine, Haut de Poujeaux, which comes from vines planted in the Haut Medoc appellation. On average, Chateau Poujeaux produces close to 25,000 cases per year of Bordeaux wine.
The wine of Chateau Poujeaux since Mathieu Cuvelier took over the estate continues to get better and better. This is an outstanding value Bordeaux wine that drinks well young, ages, and has true, Bordeaux character. In fact, Chateau Poujeaux is one of the best Bordeaux value wines from the Left Bank. It is also the finest wine being produced from the Moulis appellation today.
When to Drink Chateau Poujeaux, Anticipated Maturity, Decanting Time
Chateau Poujeaux can be decanted for an average of 1-2 hours, give or take. This allows the wine to soften and open its perfume. Older vintages might need very little decanting, just enough to remove the sediment. Chateau Poujeaux is usually better with at least 4-7 years of bottle age. Of course, that can vary slightly, depending on the vintage character. Chateau Poujeaux offers its best drinking and should reach peak maturity between 5-20 years of age after the vintage.
Serving and Decanting Chateau Poujeaux with Wine, Food, Pairing Tips
Chateau Poujeaux is best served at 15.5 degrees Celsius, 60 degrees Fahrenheit. The cool, almost cellar temperature gives the wine more freshness and lift. The wine of Chateau Poujeaux is best served with all types of classic meat dishes, veal, pork, beef, lamb, duck, game, roast chicken, roasted, braised, and grilled dishes. Chateau Poujeaux is a perfect match with Asian dishes, hearty fish courses like tuna, mushrooms, and pasta as well as cheese.
Château Poujeaux Wine Tasting Notes
22 Vintages 168,859 Views Sort by Vintage-Rating
2022
Château Poujeaux (Moulis en Médoc)

Licorice, flowers, tobacco leaf, cedar and blackberries, and spearmint form the nose. The medium-bodied palate is loaded with currants, blackberries, wet earth, and savory herbs, with a hint of olives on the fresh, chewy backend. The wine blends 55% Cabernet Sauvignon, 42% Merlot and 3% Petit Verdot, 14% ABV, 3.85 pH. Drink from 2025-2042. 91-93 Pts.

1,189 Views

Tasted

May 8, 2023

2021
Château Poujeaux (Moulis en Médoc)

Medium-bodied, soft, silky, fresh, sweet and polished with a refined edge to the currants, tobacco leaf and savory herbs on the mid-palate and in the finis. You can enjoy this with pleasure on release for all of its fruit and freshness. The wine blends 55% Cabernet Sauvignon, 40% Merlot and 5% Petit Verdot, 13% ABV. Drink from 2023-2037. 89-91

1,649 Views

Tasted

May 20, 2022

2020
Château Poujeaux (Moulis en Médoc)

Flowers, smoke, cherries, espresso and powdered cocoa open the perfume. The wine is medium-bodied, with lift, vibrance and loads of sweet, ripe, juicy pure red fruits with a touch of citrus and dark chocolate in the endnote. This is a strong vintage for Poujeaux. In fact, it could be about the best vintage I have ever tasted here. Drink from 2024-2045.

1,394 Views

Tasted

Mar 21, 2023

On the fruit side indeed, as all the sweet, ripe blackberries and cassis are starting to show their essence along with tobacco, smoke, herbs and wet earth. Round, focused and forward, with plenty of sweet, soft fruit in the finish, this is a strong vintage for Poujeaux. The wine blends 54% Cabernet Sauvignon, 40% Merlot and 6% Petit Verdot. 91-93 Pts

2,636 Views

Tasted

May 20, 2021

2019
Château Poujeaux (Moulis en Médoc)

Espresso, black pepper, chocolate covered covered blackberries and currants work together to create the perfume. The wine is plush, polished, rich and supple with a blast of ripe, sweet, chewy fruits, espresso and dark chocolate in the endnote. Give it a few years to soften and fill out and it is going to deliver the goods for up to 2 decades after that. The wine is a blend of 50% Cabernet Sauvignon, 45% Merlot and 5% Petit Verdot. Drink from 2024-2040.

3,888 Views

Tasted

Mar 29, 2022

Fresh and already showing loads of flowers, dark cocoa, black cherry and wet earth on the nose. Round, soft and approachable, you can enjoy all the ripe, sweet, lush fruits with just a few years of aging. And even better, you can keep it for up to 2 decades. The wine is a blend of 50% Cabernet Sauvignon, 45% Merlot and 5% Petit Verdot, reaching 14.1% ABV. 92-94 Pts

5,331 Views

Tasted

Jun 8, 2020

2018
Château Poujeaux (Moulis en Médoc)

Ripe black cherries and cassis, along with tobacco leaf and herbs create the nose. On the palate, the wine offers a full-body, layers of ripe, round, rich fruit. The finish is packed with more of those ripe, spicy, fresh, sweet, black and red berries with licorice, espresso and dark cocoa coming in at the end of the finish.

2,950 Views

Tasted

Mar 9, 2021

Opening up with black raspberries, espresso bean and tobacco leaf, the wine is full-bodied, round and ripe. The fruit is rich, juicy and deep, giving the wine structure and backbone, along with sweet, earthy fruits, bitter chocolate and anise in the finish. 92-94 Pts

3,618 Views

Tasted

Apr 19, 2019

2017
Château Poujeaux (Moulis en Médoc)

Spice, flowers, espresso bean, red plum and black cherry scents mingle on the nose. On the palate, this is way cush yet spicy with a cheerful, red fruit character. The wine was made from blending 62% Cabernet Sauvignon, 25% Merlot and 13% Petit Verdot. Th

4,600 Views

Tasted

Apr 26, 2018

2016
Château Poujeaux (Moulis en Médoc)

Kicking off with a touch of oak, the deeply colored wine offers black raspberries, licorice, smoke and tobacco on the nose. Full-bodied with ripe, soft tannins and plenty of juicy fruit in the finish.

5,224 Views

Tasted

Sep 21, 2019

Scoring at the top of my range, this is one of those great, affordable beauties Bordeaux can produce. The wine is concentrated, full bodied, round, fresh, and loaded with sweet ripe, earthy, fresh blackberries, licorice, smoke, tobacco and dark cherry notes. The tannins are soft and there is plenty of juicy fruit in the finish.

4,054 Views

Tasted

Feb 11, 2019

A touch of oak accompanies the dark red, earthy, tobacco-stained fruit. Concentrated, long, bright and fresh, the wine should age nicely and compete for one of the best value wines from the Left Bank in 2016.

4,316 Views

Tasted

May 12, 2018

With a straight shot of espresso, tobacco, cigar box, cassis and wet, forest floor aromas, the wine is full bodied, fresh, sweet and has structure, allowing it to age. There is an earthy, blackberry character here, with round tannins that allows the character to shine through. From a blend of 60% Cabernet Sauvignon, 35% Merlot and 5% Petit Verdot, the wine reached 13.5% ABV.

6,461 Views

Tasted

Apr 29, 2017

2015
Château Poujeaux (Moulis en Médoc)

The ripe, dark fruits, truffle, licorice and smoky personality is just great. Full bodied, with jubilant, chunky, red fruits, ripe tannins and sweet, rustic cherries in the end note.

5,044 Views

Tasted

May 21, 2018

This really came alive during the aging. Now, you find layers of ripe, sweet, rustic, but charming, juicy fresh cherries, wet earth, espresso and smoke. The wine has the flesh and raw materials to age and develop.

4,781 Views

Tasted

Mar 12, 2018

Dried pit fruit that is complicated by the vanilla and herbs in the nose. The wine is medium/full bodied with more red than black fruits and sandy tannins in the finish. From a blend of 50% Cabernet Sauvignon, 42% Merlot; 6% Petit Verdot and 2%Cabernet Franc, the wine reached 13.5 ABV. 89 - 91 Pts

5,618 Views

Tasted

Apr 26, 2016

2014
Château Poujeaux (Moulis en Médoc)

Fresh, sharp, crisp, bright, red fruits, espresso, smoke and thyme open this medium bodied, earthy wine. The tannins are soft, and their is enough there to allow the wine to age and evolve. Give it at least 3-5 years before popping a cork.

4,497 Views

Tasted

Jan 31, 2017

Deep ruby in color with vanilla, cassis and spicy black raspberries, the wine is fresh, crisp and sweet and ends with sweet dark chocolate covered black raspberries. From a blend of 60% Cabernet Sauvignon, 35% Merlot and 5% Petit Verdot, the wine reached 13% ABV. 89-91 Pts

3,321 Views

Tasted

Apr 21, 2015

2013
Château Poujeaux (Moulis en Médoc)

Medium bodied, lighter style of an easy drinking wine with fresh, bright, spicy, red fruits from start to finish. This is not a wine definitely be best in its youth.

3,851 Views

Tasted

May 25, 2016

Floral, oak and cherry pipe tobacco scents open this lighter, bright, red cherry-filled style of Poujeaux that was vinified for early drinking. Blending 50% Cabernet Sauvignon, 45% Merlot and 5% Petit Verdot, the wine reached 13% ABV and is aging in 30% new oak. The Grand Vin is produced from 65% of the harvest from yields of 27 hectoliters per hectare. 87-89 Pts

3,084 Views

Tasted

Apr 23, 2014

2012
Château Poujeaux (Moulis en Médoc)

Freshness, richness and polished tannin adds to the ripe, blackberry, dark cherry, oak and thyme character that is on full display.

2,388 Views

Tasted

Mar 11, 2015

Blending 52% Cabernet Sauvignon, 39% Merlot, 6% Petit Verdot and 3% Cabernet Franc, the wine reached 13% ABV with a pH of 3.7. A nice success for the vintage, the wine offers earth, smoke, coffee, cassis and licorice. This blend has roundness, ending with a fresh cassis-filled finish. 89-91 Pts

3,411 Views

Tasted

Apr 23, 2013

2011
Château Poujeaux (Moulis en Médoc)

Deep in color with spice, cassis, blackberry, flowers and truffle in the nose. With good concentration of flavor and ripe tannins, this remains one of the top values in quality Bordeaux wine with character. 90-91 Pts

3,418 Views

Tasted

Apr 10, 2012

2010
Château Poujeaux (Moulis en Médoc)

Poujeaux is produced from 55% Cabernet Sauvignon, 40% Merlot and 5% Petit Verdot. The perfume is filled with boysenberry, earth and mocha. In the mouth, the wine offers spicy, chocolate covered cassis, round textures and tannins to age. 91-93 Pts

9,301 Views

Tasted

Apr 21, 2011

2009
Château Poujeaux (Moulis en Médoc)

This is really showing all of its, soft, supple-textured, sweet plums and cherries, with their flowers and cocoa accents. Medium/full-bodied, with some richness and refined tannins, and a cool note of dark tobacco leaf, if you have been sitting on any, now is a good time to start popping a cork. No need to decant, just pop, pour and enjoy, Drink from 2022-2035.

5,102 Views

Tasted

Jul 11, 2022

Licorice, earth, fresh herbs and blackberry liqueur aromas entice you to get to discover more about the wine. Soft, round, supple, and powerful, this full bodied, ripe, richly textured wine ends with an opulent, spicy, black cherry and coffee finish.

13,692 Views

Tasted

Feb 6, 2012

2009 Poujeaux shows the estate made a big jump in quality since it was purchased by the owners of Chateau Clos Fourtet in St. Emilion. Stephane Derenoncourt is lending his skills to the winery as well. The 2009 is a blend of 50% Cabernet Sauvignon, 40% Merlot, 5% Cabernet Franc and 5% Petit Verdot. Ripe blackberries, cassis, olives, spice and pepper make up the perfume. This thick, rich, full bodied, powerful wine sould drink well young. 90-92 Pts

13,880 Views

Tasted

Jul 15, 2010

2008
Château Poujeaux (Moulis en Médoc)

Truffle, earth, cassis, licorice, smoke and oak aromas pair well with the medium/full bodied, soft textured, spicy, cassis filled finish. Poujeaux is a clear contender for one of the best Bordeaux value wines from the Medoc, year after year.

6,604 Views

Tasted

Feb 17, 2012

2006
Château Poujeaux (Moulis en Médoc)

Fully mature, medium bodied, ready to drink wine that is more interesting on the nose, with its earthy, olive, tobacco, and spicy plum notes, than on the firm, strict, classic, tannic palate.

5,768 Views

Tasted

May 25, 2016

2005
Château Poujeaux (Moulis en Médoc)

Tobacco, smoke and cigar box on the nose, the wine is medium/full bodied, with a sweet and tart, dark, red berry finish that is ready to drink. However, there is no hurry as this should remain fun to drink for at least another decade or longer.

4,618 Views

Tasted

Jun 28, 2015

Smoke, blackberry, stone, plum and fennel scents produce the aromatics. Medium/full bodied, with a fresh, zesty, tannic, spicy, black raspberry finish. Since the Cuvelier family took over the estate, the wines being made starting with the 2008 vintage are far better in quality.

8,629 Views

Tasted

Jan 12, 2012

2003
Château Poujeaux (Moulis en Médoc)

Fully mature, with a tobacco, herb, earth and cassis character, the wine offers all it has today and is not going to get better with aging.

2,643 Views

Tasted

Dec 18, 2013

2001
Château Poujeaux (Moulis en Médoc)

Well, fully mature was a few years ago, but there were still enough ripe red fruits packed with wet earth, tobacco leaf, smoke, cigar box, cedar, and thyme to make it interesting. The soft, earthy herb and tobacco touches to the red fruits were quite nice, even if the wine was not all that deep. If you have a bottle, drink up.

2,228 Views

Tasted

Dec 14, 2021

2000
Château Poujeaux (Moulis en Médoc)

Nice, inexpensive charmer, mature and ready to go, with its sweet, cherry, black raspberry, tobacco and earthy personality. Freshness and round tannins, with ample cherry in the finish. This is not a wine I'd hold for further evolution.

3,504 Views

Tasted

Jan 20, 2017

1989
Château Poujeaux (Moulis en Médoc)

This offers tobacco, spice, and cigar ash notes in the perfume. Light bodied and with a short, cherry filled finish, this wine needs to be opened in the near future. With the Culvieres as the new owners (the same family who owns Clos Fourtet in St. Emilion), I expect Poujeaux will begin producing much better wines than this one.

3,901 Views

Tasted

Jun 20, 2009

1928
Château Poujeaux (Moulis en Médoc)

I would have thought this wine was at least 30 years younger than its true age! Better on the complex nose, with its cedar, tobacco leaf, cigar box, herb, wet earth and bright red fruit personality, than on the still full-bodied, earthy, dark red fruit and cigar wrapper palate. surprisingly, there was still an amazing amount of density and fruit on the palate, however, the finish was just a tad short. Still, when you consider this was 91 years of age, WOW!

2,266 Views

Tasted

Mar 17, 2019