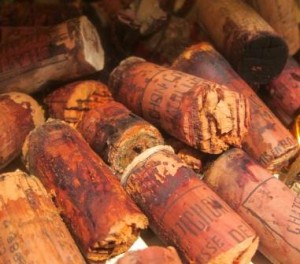 The Bordeaux vintage chart gives you a ranking for every Bordeaux vintage from 1959 to today. You'll find detailed information on every vintage including details on the wines, growing seasons, weather reports, harvest conditions, style, and character of the wines and vintages covering 1959 to today.
You can read about the growing season in the Medoc, as well as in the Right Bank! You can also find current advice on when to drink and the best Bordeaux wines to buy from each vintage. This Bordeaux vintage chart covers the vintages from 1959 to today, with links to Bordeaux vintage reports for every year from 1959 to today.
This Bordeaux vintage chart covers all the important Bordeaux appellations: St. Estephe, Pauillac, St. Julien, Margaux, Graves/Pessac Leognan, Pomerol, St. Emilion and Sauternes. We also cover all the important, small appellations and satellite regions as well.
Rankings and scores in the Bordeaux vintage chart are not awarded for a mathematical average of scores. The years in the Bordeaux vintage chart are scored using a rough average based on your chance of randomly purchasing a bottle of Bordeaux wine from the vintage of your choice and having it offer a reasonably good, wine tasting experience.
This is the purpose of the Bordeaux vintage chart. Of course, there are always some good and even great wines produced in moderate years. But one good wine or even a few good wines does not make a great vintage.
For example, for wines from the Left Bank for the past 30 years, the vintages can be ranked as follows: 2016, 2022, 2018, 2020, 2010, 2019, 2009, 2015, 2005, 2000, 2014, 1996, 1990, 1982, 1989, 2003, 1998, 2006, 2008, 2012, 2001, 2004, 1985, 1995, 1986, 1988, 1983, 2002, 1999 & 1994.
Part of my thoughts is based on the entire spectrum of wines from a vintage. For example, 1989 has a few great wines, but numerous properties did not excel. A similar problem comes up in 2003. Some wines are off the charts, they are so good. But there are numerous failures as well.
Still, the best of those wines are for me absolutely compelling. It is also important to consider that today, there are several estates making great wine, that did not produce wines at the same level in vintages as far back as 1982, or even as recently as 1982.
If you're looking at what now is considered ancient vintages, those that are at least 50 years or older, for the Left Bank, 1961, 1959, 1955, 1953, 1949, 1948, 1945, 1934, 1929, 1928, 1921, and 1900 are all stellar examples of great vintages. Although today, due to age, storage, provenance, and counterfeits, buyers of these wines should exercise extreme caution and purchase them from only known and trusted sources, or major auction houses that thoroughly vet the wines.
But the situation is changed when ranking the best Bordeaux vintages for Pomerol and Saint Emilion. Those vintages can be ranked as follows: 2009, 2018, 2015, 2016, 2019, 2010, 2005, 2000, 2001, 1998, 2012, 2014, 2001, 2006, 1990, 1989, 1982, 2008, 2004, 1985, 1995, 1988, 2014, 1999 and 1994. If you're thinking of buying older, mature, ancient vintages from the Right Bank that are 50 years of age or older, look for wines from 1964, 1961, 1959, 1955, 1953, 1950, 1949, 1948, 1947, 1945, 1929, 1928, 1921 and 1900.
With that in mind, be extremely cautious about buying the most famous examples of Pomerol and St. Emilion from those years. There are far more fake and counterfeit wines available for sale than were produced. The problem is exacerbated with large formats. The majority of large format famous wines for sale are fake!
This needs to be taken into consideration before you even think about storage and provenance. Potential buyers of these exceedingly rare wines should exercise extreme caution and purchase them from only known and trusted sources, or major auction houses that thoroughly vet the wines.
A great vintage, which does not happen that often, is a year that produced high-quality wines from every Bordeaux wine appellation and in all price ranges. That means the wines at the top are of extreme quality as are value wines. The wines should offer a unique character and have the ability to age and evolve.
For more detail, tasting notes, harvest conditions, or Bordeaux wine buying guides on any of the vintages listed below, please see: Bordeaux Year to Year Detailed Vintage Reports and buying Guide 1945 to Today – Bordeaux Wine Buying Guide Find the Best Bordeaux for the money to buy today (Vintages 1959 to today
If you want to read or search for anything on Bordeaux, from a history of the region, analysis of the wines, styles, and character, or view detailed profiles on all the top Bordeaux chateau, please see our easy to use: All About Bordeaux Wine Guide
2022 Bordeaux Wine 2022 Bordeaux is in clearly one of the greatest vintages of all time. The wines are silky, sensuous, concentrated and balanced. Shaped by heat and drought, the wine are intense, yet they feel vibrant. It is going to be difficult to pick a favorite wine, or even bank as you find incredible wines in every appellation. The wines will age well, yet with their precocious character they will be available young. Hold. 99 Pts
2021 Bordeaux Wine – Coming on the heels of the now, already-legendary trio of great years did not make it easy for 2021, which was shaped by excessive rain, frost, hail, rot, lack of sunshine, low yields and an Indian Summer. The vintage is mixed. Low in alcohol, and classic in style, the best wines are the Cabernet Sauvignon-based wines from the Left Bank, though some successes can also be found in the Right Bank. White Bordeaux wines are extraordinary! Hold 90 Pts
2020 Bordeaux Wine – 2020 Bordeaux was the last in the incredible trio of great vintages, 2018, 2019 and 2020. The first time Bordeaux ever produced three great years in a row! Remembered as the vintage produced entirely during the Covid Epidemic, the vintage is best described as "Classic Modern." Shaped by the hot, dry summer, the wines are dark in color, and aromatic, with strong floral notes. The tannins are soft, the wines provide richness, purity, silky textures, opulence, and length. Hold 97 Pts.
2019 Bordeaux Wine – A beautiful vintage that produced great wine in both banks. Pauillac and Pomerol are the 2 best appellations. The wines are opulent, silky, aromatic, floral, and focused on purity. Not quite as concentrated and flamboyant as the previous vintage, (2018), but the wines are more balanced, fresh, and very sexy. The dry white wines were successful with good freshness but it was a difficult vintage for Sauternes. Forward in style, with the exceptions of the most tannic wines of the vintage, many will be drinking well by 10-12 years after the vintage. Hold 98 Pts
2018 Bordeaux Wine – A very good vintage with extraordinary wines of character. The wines are dark in color, with concentration, opulent textures, silky tannins, and purity. High in alcohol, and equally high in acidity, there are many wines from 2018 that are the best ever from several chateaux. The top wines come from St Estephe, Pauillac, St, Julien, the Cantenac plateau of Margaux, Plateau of Pomerol and the limestone plateau of St. Emilion. The vintage should age well, yet be accessible early, with just a decade of aging. Hold 98 Pts
2017 Bordeaux Wine – Mixed vintage that is known for the devasting frost that struck the region in April. The wines are best in the northern Medoc, becoming less consistent the further south you go. In the Right Bank, Pomerol at the top end bests Saint Emilion.
The wines have early drinking potential. They are bright and quite fresh, with soft tannins and silky textures, focusing more on red berries than blacker fruits. Hold 92 Pts
2016 Bordeaux Wine – Stunning wines from Pauillac, St. Estephe and St. Julien. Good but mixed in other appellations. However, interestingly, some vineyards in Pomerol and St. Emilion made the best wines in their history!
The wines are inky in color, aromatic, and offer luscious textures and silky tannins. Concentrated, fresh and lower in alcohol than other recent top years like 2009 and 2010, they will age and develop well. Strong from top to bottom. In the Right Bank, it's mixed with some estates making the best wine ever, and others producing very good wine, but not at the level of 2015, especially in Pomerol. Dry white Bordeaux and sweet Bordeaux are mixed, as some wines are low in acidity. Hold 99 Pts
2015 Bordeaux Wine – Truly an incredible vintage for Right Bank wines. Perhaps, not quite at the level of 2009, a bit close. Pomerol and Saint Emilion are just stunning! Rich, ripe, fleshy, opulent, and even decadent, the wines taste and feel great! The Merlot on the clay soils is the highlight of the vintage, but the Cabernet Franc performed almost as well. Pessac Leognan is also quite strong. Margaux is a revelation. In the Medoc, St. Estephe can be weak, but good wines were produced in Pauillac and Saint Julien. The sweet white wines from Sauternes are delicious! Hold 97 Pts
2014 Bordeaux Wine – Great vintage for the Cabernet Sauvignon based wines of the Medoc. The wines are especially strong the further north you go, with Pauillac and St. Estephe producing really good wine, followed by St. Julien and Margaux. The wines are soft, ripe and display silky tannins with good concentration. Due to their forward style, while age-worthy, many of the wines will be fun to drink early. The vintage is mixed in St. Emilion and moderates in Pomerol, with many wines possessing a slightly dilute character. It's a good vintage for dry, white Bordeaux wine, in a bright, acidic style. Sauternes and Barsac was also successful. Hold 94 Pts
2013 Bordeaux Wine – Light, early-drinking year with a focus on red fruits. St. Julien and Pomerol are the top two appellations. Dry white Bordeaux wine on the other hand was extremely successful. The best wines of the vintage are the sweet Bordeaux wines from Sauternes and Barsac. Enjoy the red wines on the young side. Drink 83 Pts
2012 Bordeaux Wine – A classic vintage, in a good way. The best wines come from Pomerol and St. Emilion. However, Pomerol is favored as the Merlot for most estates fully ripened. The vintage was also successful in Pessac Leognan, but more difficult in the Medoc, as the Cabernet Sauvignon did not achieve ripeness. While the dry white wines are of high quality, Sauternes was a disaster. Some of the top estates were forced to declassify their entire crop, including Chateau d'Yquem. Most of the red wines will drink well young. Drink 90 Pts
2011 Bordeaux Wine – An average year with the best red wines coming from Pomerol and St. Emilion that could be described as classic. The wines are fresh, bright, and acidic and focus more on red fruit than darker berries. It's another very successful year for Sauternes. For most wines, it's an early drinking vintage. Drink 87 Pts
2010 Bordeaux Wine – Very good year for wines from all Bordeaux appellations. Tannic, powerful, structured, and rich, the best wines need 15-20 or more years to develop. Margaux, Pauillac, Pessac Leognan and St. Emilion are the best regions. Sauternes was also successful. Hold 97 Pts
2009 Bordeaux Wine – Great year with a wonderful style. The wines are ripe, sexy, and lush. Pomerol, Pauillac, Pessac Leognan, and St. Estephe produced the best Bordeaux wines. Hold 98 Pts
2008 Bordeaux Wine – This is a mixed vintage with some good wines, but not great wines. Pomerol and Pauillac were the most successful regions. Prices remain fair for the quality. Hold 91 Pts
2007 Bordeaux Wine – Overpriced, early drinking, lighter styled vintage not meant for long term cellaring. Drink 87 Pts
2006 Bordeaux Wine – Powerful, tannic, broad shouldered wines that require cellaring. The best wines came from the Pomerol, the Medoc, especially Pauillac and Pessac Leognan. Hold 91 Pts
2005 Bordeaux Wine – This is a stunning vintage from top to bottom in all appellations and in all price ranges. If you have the money, this is one of the best Bordeaux vintages to lay down in your cellar. These stunning wines will only get better and more expensive. However, they are tannic, so more patience is advised. Hold 98 Pts
2004 Bordeaux Wine – This is a moderately priced vintage with some attractive wines, but not great wines from both banks. Drink 91 Pts
2003 Bordeaux Wine – An interesting vintage with some stunning Bordeaux wines that were produced in the northern Medoc appellations of Pauillac and Saint Estephe. Some strong wines were produced in St. Emilion from heavy limestone soils. Avoid 2003 Pomerol wines. The vintage lacks consistency. But at the top end, 2003 Bordeaux wines are stunning. Sauternes was also strong in this vintage. Drink 93 Pts
2002 Bordeaux Wine – The best wines were produced in the Medoc. This is an average vintage with a lot of wines that can be bought for fair prices. But there is an under ripe quality to the wines that will become more pronounced as the years go on. Drink 89 Pts
2001 Bordeaux Wine – A nice charming vintage. The best wines came from Pomerol and St. Emilion as well as Sauternes. Drink. 92 Pts
2000 Bordeaux Wine – A stunning vintage which produced great wines with opulent character, freshness and purity from every red Bordeaux wine appellation. This is the type of vintage Bordeaux lovers can never have enough of in their cellars. It might look expensive today, but when these wines are closer to mature, prices will be much higher. Drink 99 Pts
1999 Bordeaux Wine – Rapidly maturing wines of decent quality. This is not a year for long term cellaring as almost every wine was ready to go. Drink 86 Pts
1998 Bordeaux Wine – Sublime Bordeaux wine was produced in Pomerol and St. Emilion. The Medoc was mixed. Pessac Leognan offers good wines. Strong wines are harder to find in the Left Bank. The best Right Bank wines are not quite at the level of 2000, but they sell for much less money and they are delicious. This is a vintage to buy. Drink 92 Pts
1997 Bordeaux Wine – Early maturing and expensive on release, every wine is now mature and ready to drink. Sauternes produced wines of quality as well. Drink 85 Pts
1996 Bordeaux Wine – The wines from the Medoc in this vintage can be stunning! The wines are much better in the Left Bank, where the Cabernet Sauvignon excelled. Avoid Pomerol and St. Emilion. Drink 89 Pts
1995 Bordeaux Wine – Tannic and austere, this vintage is better suited for fans of old school, traditional styled wine. The wines from the Right Bank, Pomerol and St. Emilion are perhaps slightly more successful. Drink 90 Pts
1994 Bordeaux Wine – Lean, slightly green and not exciting. Merlot based wines were better in this year. Drink 87 Pts
1993 Bordeaux Wine – Early drinking vintage that is in decline. Drink 85 Pts
1992 Bordeaux Wine – A poor rain plagued vintage that should be avoided. 70 Pts
1991 Bordeaux Wine – A bad vintage that should not be purchased. 65 Pts
1990 Bordeaux Wine – Great wines produced in a beautiful style from every appellation. At 20, most are ready to drink, but can be aged for more complexity. The petit chateaux should have been drunk up a few years ago. The wines have a richness and roasted character, with round textures and a beautiful, ripe, purity of fruit. The vintage is consistent on both banks. Drink 96 Pts
1989 Bordeaux Wine – Stunning wines from both banks were produced. With the exception of the perfect, legendary Haut Brion, the First Growths were not the top wines. Many of the wines are ripe, rich and silky. The vintage lacks consistency. It's better in Pomerol than St. Emilion. Most wines are drinking great at 20 years after the vintage. Drink 95 Pts
1988 Bordeaux Wine – Good but not great year that allowed consumers to drink this while waiting for 1989 and 1990 to mature. The wines are not developing as well as people had hoped. Some have developed a green, herbal or olive sensation. Merlot based wines were more successful. Drink 89 Pts
1987 Bordeaux Wine – The majority of wines are already in decline. Drink 82 Pts
1986 Bordeaux Wine – A hard tannic year with an austere personality that still requires aging. Cabernet Sauvignon based wines were the most successful. Drink 88 Pts
1985 Bordeaux Wine – Charming Bordeaux wines from both banks that are fully mature. Drink 90 Pts
1984 Bordeaux Wine – A poor vintage that is over the hill. Drink 80 Pts
1983 Bordeaux Wine – Fully mature, most wines are now in a slow decline. Margaux and Sauternes were the best appellations. Drink 87 Pts
1982 Bordeaux Wine – A stunning vintage with a great style that ushered in the modern age of Bordeaux and Robert Parker. The wines were great from both banks in every appellation. Most wines are fully mature. If well stored, the better wines will improve with additional cellaring. Pauillac, Saint Julien and Pomerol were the most successful appellations. Drink 96 Pts
1981 Bordeaux Wine– An early drinking vintage that is in decline. Drink 84 Pts
1980 Bordeaux Wine – Avoid these bad over the hill wines. 70 Pts
1979 Bordeaux Wine – These were fine, early drinking Bordeaux wines 10-15 years ago. Today, with the exception of Chateau Lafleur, they are all in decline. Drink 84 Pts
1978 Bordeaux Wine – Dubbed the miracle vintage, these Bordeaux wines were all better 10 years ago. Drink 85 Pts
1977 Bordeaux Wine – The wines were not good when released, they even are worse today. Avoid 70 Pts
1976 Bordeaux Wine – A hot, drought year that produced very few good wines. Drink 80 Pts
1975 Bordeaux Wine – A hard, brutal, tannic year. In most cases, the tannins outlived the fruit. Pomerol is the best appellation in this difficult vintage. Drink 84 Pts
1974 Bordeaux Wine – Save your money, the wines are poor. 65 Pts
1973 Bordeaux Wine – A bad vintage. Avoid it. 65 Pts
1972 Bordeaux Wine – Skip this poor year. 65 Pts
1971 Bordeaux Wine – A good year for Pomerol and a few Left Bank wines. Even the best of these wines are fully mature and most should be drunk up sooner than later. Drink 85 Pts
1970 Bordeaux Wine vintage – Some nice wines were produced in Pomerol and the Medoc. Most of these wines need to be opened now. A few wines can still improve. Drink 87 Pts
1969 Bordeaux Wine – Avoid these wines. 60 Pts
1968 Bordeaux Wine – Buy and drink these wines at your peril. 60 Pts
1967 Bordeaux Wine – A mixed vintage that was better 20 years ago. Other than Chateau d'Yquem, there is no reason to hold any of these wines. Drink 80 Pts
1966 Bordeaux Wine – Some nice Bordeaux wines came from this vintage in the Medoc. With the possible exceptions of Chateau Palmer and Chateau Latour and a few others, the wines will not improve and should be drunk up. Drink. 86 Pts
1965 Bordeaux Wine – Avoid these wines. 50 Pts
1964 Bordeaux Wine – Not very good for the Left Bank. Numerous Right Bank wines were produced that are still showing well today. Pomerol is better than Saint Emilion. 83 Pts
1963 Bordeaux Wine – Avoid these wines. 60 Pts
1962 Bordeaux Wine– I have not tasted many 1962 wines. They exist in the shadows of the legendary 1961 vintage. Considered better than average from experienced tasters, it's worth trying a bottle if you see one with decent provenance. Drink 87 Pts
1961 Bordeaux Wine – A legendary Bordeaux vintage. Big, concentrated and tannic in their youth, numerous great wines were produced in the Medoc, the Right Bank and Pessac Leognan. If well stored, many of these wines are still offering great pleasure today. Latour, Haut Brion and Mouton Rothschild can still improve! Drink 96 Pts
1960 Bordeaux Wine – Avoid these wines. 60 Pts
1959 Bordeaux Wine – Sensual in style, these delicious Bordeaux wines were supple in their youth. Consumers drank these while waiting for their 1961 Bordeaux wines to mature, so not many are available in the marketplace today. These outstanding wines are worth seeking out to understand why people age wines for decades. Drink 95 Pts