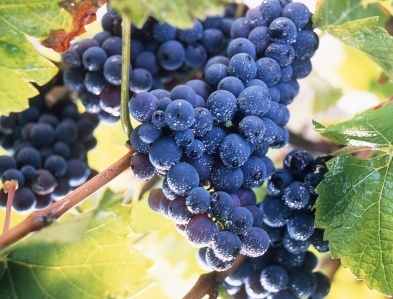 2019 Bordeaux Wine Vintage Summary with harvest information, vintage characteristics, buying tips and links. If you are seeking more in-depth information on anything and everything related to the Bordeaux wine region please see the: All About Bordeaux Wine Guide
For in bottle tasting notes for more than 750 wines The Complete Guide To all the Best 2019 Bordeaux Wines
To see barrel scores and notes from the 2019 Bordeaux vintage: 2019 Bordeaux Wine Tasting Notes, Ratings, Buying Guide
The 2019 vintage got off to a moderate start with January, February and March all being relatively average months. April was cooler and wetter than usual. In April and May, temperatures dropped low enough to provide sleepless nights for vignerons as fears of frost were all they could think about. These are sleepless nights as temperatures are at their coldest just before sunrise, meaning no sleep as they are out in the vineyards before the sun comes up.
April 13 and April 14, with its icy temperatures for a few nights when temperatures hit zero and threatened to drop below freezing. Frost conditions struck again, May 5 and May 6. Vignerons and their teams fought valiantly, lighting their warming candles all over Bordeaux as temperatures dropped to zero and below. Frost damage was localized, striking vineyards in some regions, but not others. It was nothing like what took place in 2017.
May and June brought a lack of sun and too much moisture. Flowering began at the end of May. Rains made the flowering uneven, requiring extra work during green harvesting. June did not look as though it was going to help the growing season as much of the month was cool and rainy.
By the start of the summer, (late June) things began rapidly turning around and the grapes enjoyed hot, dry conditions, sunshine and cool nights. The region experienced at least 5 days of temperatures that exceeded 35C, 95 degrees Fahrenheit. July 23 reached close to 40C, 104 degrees Fahrenheit.
Most of the summer remained very warm, sunny and dry. Mitigating that was cool nights, allowing acidites to build. It is the drop in evening temperatures, (up to 15 C difference) that adds the necessary amount of freshness into the wines.
July and August continued the summery conditions. Fortunately, two July rain storms, July 16 and most importantly the later hitting July 26, which delivered much needed moisture to the vines.
Small amounts of precipitation in August and again in September, arriving at the perfect moment, allowed the grapes to achieve phenolic ripeness. The final piece of the puzzle came through when harvesting took place under very good conditions.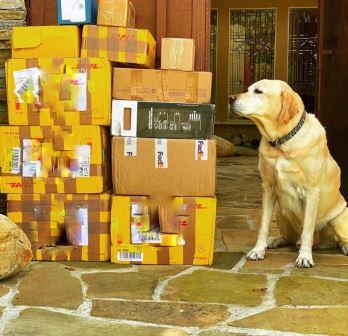 Essentially, 2019 Bordeaux is the product of a warm, sunny, dry vintage. Rain was less than usual and the vines enjoyed more hours of sunshine than usual. The warm, sunny days were paired with cool overnight temperatures, giving you a gorgeous blend of sensual textures with freshness, purity and length. Overall, yields were above average and healthy, so growers had ample wine to sell.
For the white wine grapes, most vignerons were busy harvesting Sauvignon Blanc by late August and finished picking Semillon by mid September. September was mostly warm, sunny and dry until the last part of the month, which delivered water to the soils helping with the red wine grapes maturity.
For the red wine grapes, growers started picking young Merlot vines by mid September. By the middle of October, most growers had completed picking their Cabernet under good, easy to harvest in conditions.
The warm, dry conditions of 2019 Bordeaux favored vineyards with old vines, and water retentive soils as they had the ability provide water as needed. The grapes were for the most part, small with thick skins, providing concentration of flavor and extract.
Sugar levels are high, and that means so are the alcohol levels, but the alcohol is lower than you find in 2018. Frankly, alcohol, heat or jammy qualities was not something I noticed often when tasting through the wines.
Balancing everything out are good levels of acidities with the right pH needed to give you that sensation of freshness, which is going to be one of the key points of 2019 Bordeaux as the wines age and evolve.
2019 Bordeaux is a very good vintage. The wines have great style, character and even better, the wines were priced to sell!
To read about other Bordeaux vintages from 1945 to today: Bordeaux Year to Year Detailed Vintage Reports & Guide 1945 to Today