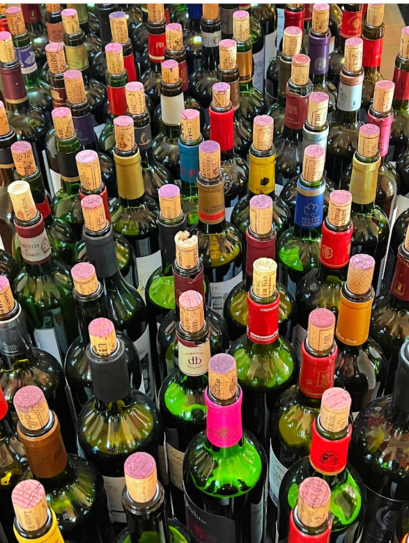 Guide to the best 750 wines tasted in bottle from the 2019 Bordeaux vintage. OK, it was closer to 775 wines, but that doesn't read quite as well.
2019 Bordeaux is clearly a fabulous vintage. The wines offer beautiful styles and character with loads of sweet, ripe, silky-textured fruits, richness, concentration, and freshness. At their best, many will drink well young as well as offer the potential to age and evolve for decades.
It's been an embarrassment of riches for Bordeaux wine lovers. The trio of wines available, 2018, 2019, and 2020 are all spectacular vintages. For their own reasons, each vintage is going to have its own fans and detractors. It is going to be a lot of fun for the next few generations to taste, compare, and discuss these future legendary vintages.
At this point in time, while there are some 2019 Bordeaux wines I prefer over 2018 and 2020, overall, 2018 remains my favorite vintage of the three. But over the years as the wines age, evolve, and mature, I could end up changing my mind.
That being said, there are quite a few high points with 2019 Bordeaux. In the northern part of the Medoc, St. Estephe and Pauillac are extraordinary. Pessac Leognan is also quite successful and clearly, 2019 Bordeaux gave birth to future legendary wines from Pomerol!
2019 Bordeaux will be remembered, thought of, discussed, and compared to the other vintages in the historic trilogy, 2018 and 2020 for many reasons aside from the quality of the wines. Because of Covid, the traditional En Primeur tastings did not take place. Instead, 2019 Bordeaux barrel samples were sent to write writers all over the world. It was a daunting task, especially when shipping to America, with the mountains of paperwork that needed to be filled out. Plus, initially, producers were hesitant to send, as they were not sure of the conditions the wines would arrive in.
On the positive side for consumers, due to covid, and tariffs slapped on Bordeaux wine for the American marketplace, even though the quality of 2019 Bordeaux was quite high, the vintage was priced at a point that smart consumers reading us and a few other publications were able to purchase the wine for more than fair prices.
In fact, due to the high level of quality found in 2019 Bordeaux, this is going to be looked at as one of the best-priced vintages at this quality level. While some wines have risen in price, there are numerous wines available that still sell for a song. We have tried identifying them in the tasting notes.
As you can see from my tasting notes in the articles below, there are numerous wines from the vintage that merit purchasing. Some have risen in price, but several really good wines are still available at competitive rates.
For a recap on the vintage, as well as a look at our barrel tasting scores… 2019 Bordeaux Harvest Report and Barrel Tasting Reviews
Our 2019 Bordeaux in-bottle tasting reports have been organized close to how I tasted the wines, appellation by appellation, moving from north to south, from the Left Bank, and Pessac Leognan before moving to the Right Bank with Pomerol and St. Emilion. Because I tasted almost 200 different 2019 Saint Emilion wines, that report has been divided into 3 separate articles.
You will also find reports on the 2019 white Bordeaux wines as well as 2019 sweet Bordeaux wines as well as articles focusing on the best appellations offering the top value wines of the vintage. You can also use the search functions to find tasting notes for specific wines you are interested in.
Thank you to all the chateaux for sending me samples to taste. I also need to thank multiple negociants, consultants, and trade groups that helped procure and ship more than 750 bottles of 2019 Bordeaux for me to taste. It was quite the sight watching box after box, package after package, and bottle after bottle arrived at my doorstep.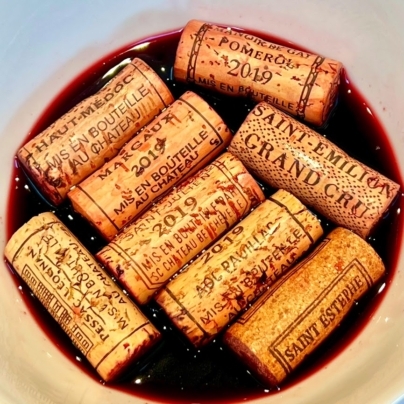 The following 2019 Bordeaux wines were all tasted in non-blind conditions at my home office.
2019 Pessac Leognan Red and White Wines
2019 Haut Medoc, Listrac, Moulis
2019 Saint Emilion Pt 1 Wines A-G
2019 Saint Emilion Pt 2 Wines H-M
2019 Saint Emilion Pt 3 Wines N-Z
2019 Saint Emilion Satellite Appellation Wines
2019 Fronsac and Canon Fronsac Wines
2019 Graves Red and White Wines