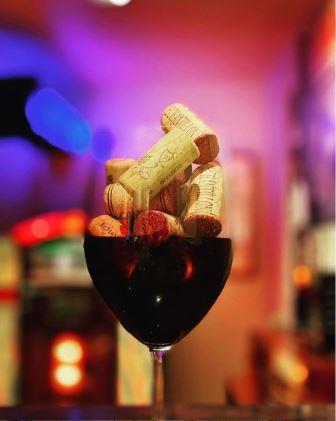 2019 Bordeaux wine, the complete guide to all the best wines of the vintage… Getting started
Tasting 2019 Bordeaux has been a once-in-a-lifetime experience I will never forget. Where do I start with everything that happened to make 2019 Bordeaux such a unique and memorable vintage?
Happy 10th Anniversary to The Wine Cellar Insider! Well, that seems like the right place to start. I started this website in June 2010 on a whim and things have never been better than they are today. I never imagined the site would be this popular.
We started out with a few hundred articles, photos, and roughly 1,400 tasting notes. Today, we have close to 21,000 tasting notes, over 1,000 constantly improved and updated articles on the site! I was definitely a lot more prolific in those days. Our technology is much better today. The Wine Cellar Insider continually works on delivering you better user experiences along with the information you need to have a great wine cellar.
Our notes and buying tips have helped tens of thousands of wine lovers buy better wine for less money for just over a decade now. Today, we are quoted all over the world by the leading chateaux, wine merchants, negociants, and several of the most visited wine sites all over the world!
I am honored and thankful for all the readers we have on a daily basis. More importantly, for the trust, you have in our tasting notes. It means a lot to me. I take my responsibilities seriously. I have and will continue calling them as I see them. With 2019 Bordeaux, we are continuing our mission to keep helping readers buy better wine for less money.
For 2019 Bordeaux tasting notes and ratings for more than 750 wines The Complete Guide To all the Best 2019 Bordeaux Wines
How did we taste all these 2019 Bordeaux wines without leaving home?
The 2019 Bordeaux vintage marks the first time in almost 20 years I have not been to Bordeaux to taste the new vintage. If I could not come to Bordeaux, the next best thing took place. For the most-part, Bordeaux came to me.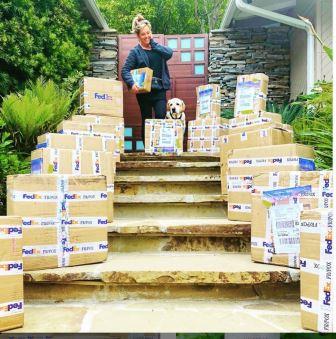 Between late May and late June over 700 bottles of Bordeaux were shipped to me in Los Angeles. Frankly, it was an amazing sight to see. There were days when seemingly endless parades boxes of wine arrived and almost overwhelmed me.
I need to give a big thank you to both my assistants for all the tastings. Without the help of the best sommelier I know, Sandra Taylor, AKA "The Beverly Hills Sommelier." Thank you Sandi! Anna Zhikhareva also deserves a big shout-out for her invaluable assisstance as well in helping with the tastings. I could not have conducted, let alone finished the tastings without the help of both these assistants. It was an incredible experience for all of us.
I also want to thank all the chateaux for sending me samples to taste, as well as the numerous consultants, negociants and trade groups that helped procure and ship me over 125 cases of wine! It was a site to see as all the boxes began arriving!
You can read tasting notes, ratings and detailed information for the best 700 wines tasted from the 2019 Bordeaux vintage below. The reviews are sorted by appellation going from north to south, moving from the Left Bank to the Right Bank. You can also use the search functions to find tasting notes for specific wines you are interested in.
When I look over all the wines tasted, perhaps I missed tasting about 10 truly, important 2019 Bordeaux wines. With a few exceptions, those chateaux did not ship to anyone, which I understand and respect. Still, after tasting 700 wines, I was able to get a global view of the vintage and a solid understanding of each appellation.
Guide to the 700 best 2019 Bordeaux wines tasted by appellation.
2019 Saint Estephe Buying Guide, Tasting Notes, Ratings
2019 Pauillac Buying Guide, Tasting Notes, Ratings
2019 Saint Julien Buying Guide, Tasting Notes, Ratings
2019 Margaux Buying Guide, Tasting Notes, Ratings
2019 Pessac Leognan Red and White Wine Buying Guide, Tasting Notes, Ratings
2019 Graves Wine Buying Guide, Tasting Notes, Ratings
2019 Haut Medoc, Listrac, Moulis, Medoc Buying Guide, Tasting Notes, Ratings
2019 Medoc Wine Buying Guide, Tasting Notes, Ratings
2019 Saint Emilion Pt. 1 Classified Growths Buying Guide, Tasting Notes, Ratings
2019 Saint Emilion Buying Guide, Pt 2. Tasting Notes, Ratings
2019 Saint Emilion Satellite Appellation Wine Guide, Tasting Notes, Ratings
2019 Pomerol Buying Guide, Tasting Notes, Ratings
2019 Lalande de Pomerol and Fronsac Buying Guide, Tasting Notes, Ratings
2019 Cotes de Bordeaux Buying Guide, Tasting Notes, Ratings
2019 Bordeaux Superieur Wine Buying Guide, Tasting Notes, Ratings
2019 White Bordeaux Wine Buying Guide, Tasting Notes, Ratings
2019 Generic AOC Bordeaux Wine Buying Guide, Tasting Notes, Ratings
Tasting 2019 Bordeaux at home and Zoom sessions…
Like life, there are advantages and disadvantages to tasting at home. On the positive side, I did not have to fly 7,000 miles and run from chateau to chateau all day, every day and most nights as well. I was able to sleep in my own bed, wake up to my favorite espresso and I never had to get dressed for work. While I was focused, it was not as intense as it is when you are in Bordeaux and my schedule is a constant, non-stop 7 days a week marathon.
On the positive side, because I was not rushed for time, I was able to compare and contrast numerous wines against each other. This is something that generally speaking is not always possible in Bordeaux. Perhaps the most interesting part of the home tasting experience was the ability to taste a wine throughout the day, or even over two days. Most wines faded. But a few improved and eventually earned a higher score.
Something else to consider, the 2019 Bordeaux wines showed much better in May/June than they would have in March/April. I taste a lot of barrel samples and follow their progress intently. Wines at this young stage can change dramatically in a week. It was to the wines and the tasters advantage to taste 2019 Bordeaux wines a few months later than usual.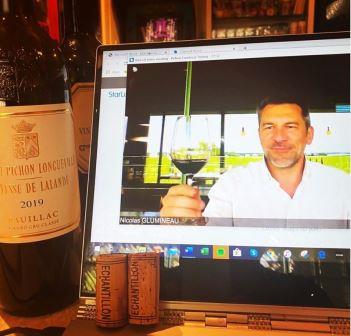 I missed the instant reaction and interplay with vignerons, wine makers, owners, consultants, negociants and other tasters. I missed the action and activity. There is nothing like it.
Honestly, I missed seeing many people I have come to be friends with over the years. I know their parents, brothers, sisters, kids and for those that know me, their dogs. Not sharing their company was a loss. But these are difficult, challenging times and everybody eventually understood, travel was not possible.
Using Zoom, Facetime, Whatsapp and other online technologies, I tasted a lot of wine with the Bordelais. During those sessions I was able to learn about the vintage, the challenges, the highpoints and problems with the growing season. Perhaps I engaged in 30 online, 2019 Bordeaux tastings in all.
As the old saying goes, (and it is an old saying from pre-mobile phone days) Long distance is the next best thing to being there. It was not perfect. But it was not a horrendous experience. And it was a nice way to feel connected to the region, the wines and the people.
As I mentioned previously, wines arrived fast and furious. Wines were tasted the following day after arrival and spending the night in a cold cellar. Normally, for each report, I spend 3 weeks tasting in Bordeaux, 3 weeks editing the tasting notes and another week to publish my notes.
2019 did not allow for that relaxed schedule. Due to the speed of the release timetable for the wines in the marketplace, we tasted, edited and published notes on 700 wines in just 3 weeks time!
I also missed being able to taste older vintages, vertical tastings and my annual 10 year retrospective tastings. C'est La Vie. All things considered, this really was an amazing experience.
When I am in Bordeaux, I enjoy taking pictures, capturing memories of the wines I'm tasting, moments with wine makers, owners, friends, special bottles, dinners and whatever else grabs my attention. I post the images on this site, Instagram, Facebook, etc.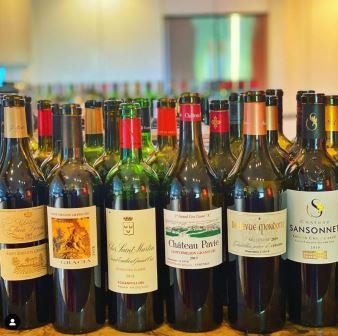 With 2019 Bordeaux, all the images were taken in my home and backyard. So the variety of backdrops and photo's does not vary as much as I'd like in my efforts to capture the experience of home tasting.
What do 2019 Bordeaux Wines taste like?
Overall, 2019 Bordeaux wines are aromatic. The first thing I noticed in numerous wines right from the start was a strong floral quality. You find flower nuances in countless wines in both banks and in every appellation.
The wines are elegant, supple and sensuous offering a beautiful purity to the fruit, freshness and balance on the palate. The wines will age well, yet should drink well with pleasure in their youth.
The tannins are soft, creamy and often silky. The wines are not as dense or crazy-opulent as 2018, or as exciting, long-lived and consistent as 2016. If I was forced to compare 2019 Bordeaux to another vintage, perhaps I would say a slightly lesser version of 2009, with a bit more lift.
Even if I place 2019 Bordeaux slightly behind 2018, 2016, 2015, 2010, or 2009, pay attention to the word "slight". It is not that far behind those more exalted vintages and 2019 is better than 2000 and 2005, both highly prized years.
Where are the best 2019 Bordeaux wines from?
In the Left Bank, it is Pauillac. Every 2019 Pauillac wine I tasted was riveting! These are some of the greatest wines ever produced in the appellation. From top to bottom, at every price point and even the second wines are just great. If you are a fan of Left Bank Cabernet Sauvignon, you should be all over Pauillac. Of course there are great wines all over the Medoc in 2019, but Pauillac stood out to me, a bit over the other appellations.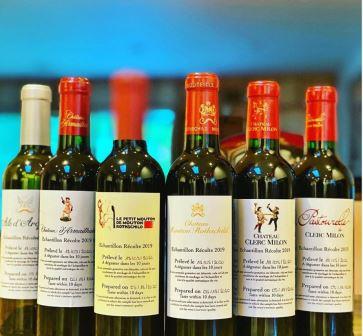 Merlot, especially planted on the plateau of Pomerol produced wines of extraordinary character, opulence and flamboyance, making them perfect for Pomerol. St. Emilion, on the limestone plateau, in parts of the gravel soils found next to Pomerol and in the cool, clay soils located in Saint Christophe des Bardes were all remarkably successful. Other terroirs and appellations also produced fabulous wines. But these are the high points of the 2019 Bordeaux vintage.
2019 Bordeaux wines are successful for red wine and dry white Bordeaux wine. The white wines show freshness, energy, ripe, sweet, yellow citrus and a touch of tropical notes and lush, almost creamy textures. They are not perfect, as I would have liked a bit more acidity. But they are very good. 2019 is a more difficult vintage for Sauternes. They were not as complete as you find in the best vintages.
2019 Bordeaux, Priced to Sell!
Make a good wine, get a good score. Charge a fair price and the market will buy. That chestnut of a saying came true this year. The chateaux that delivered the combination of a discounted price to meet the market demand sold their wines through. In fact, 2019 Bordeaux enjoyed its best campaign in at least a decade. Today, prices on many 2019 wines have started to rise to meet the demand.
The drawback to lowered prices is of course less wine was released and offered to the marketplace. The estates with the money were able to hold back stock, waiting for better days. However, consumers that bought early, when the wines were initially released scored! Those that waited missed out on the early prices. You know what they say, you snooze, you lose.
World events shaped 2019 Bordeaux pricing strategies. When you consider the pandemic, political and economic issues in China and Hong Kong, Brexit and the 25% tariffs on French wine 14% ABV, the campaign was a major success! Bordeaux made friends. Chateaux brought back customers. Consumers are happy as they purchased great wine at very fair prices.
How 2019 Bordeaux became 2019 Bordeaux. The 2019 Vintage and Harvest Report…
The 2019 vintage got off to a moderate start with January, February and March all being relatively average months. April was cooler and wetter than usual. In April and May, temperatures dropped low enough to provide sleepless nights for vignerons as fears of frost were all they could think about. These are sleepless nights as temperatures are at their coldest just before sunrise, meaning no sleep as they are out in the vineyards before the sun comes up.
April 13 and April 14, with its icy temperatures for a few nights when temperatures hit zero and threatened to drop below freezing. Frost conditions struck again, May 5 and May 6. Vignerons and their teams fought valiantly, lighting their warming candles all over Bordeaux as temperatures dropped to zero and below. Frost damage was localized, striking vineyards in some regions, but not others. It was nothing like what took place in 2017.
May and June brought a lack of sun and too much moisture. Flowering began at the end of May. Rains made the flowering uneven, requiring extra work during green harvesting. June did not look as though it was going to help the growing season as much of the month was cool and rainy.
By the start of the summer, (late June) things began rapidly turning around and the grapes enjoyed hot, dry conditions, sunshine and cool nights. The region experienced at least 5 days of temperatures that exceeded 35C, 95 degrees Fahrenheit. July 23 reached close to 40C, 104 degrees Fahrenheit.
Most of the summer remained very warm, sunny and dry. Mitigating that was cool nights, allowing acidites to build. It is the drop in evening temperatures, (up to 15 C difference) that adds the necessary amount of freshness into the wines.
July and August continued the summery conditions. Fortunately, two July rain storms, July 16 and most importantly the later hitting July 26, which delivered much needed moisture to the vines.
Small amounts of precipitation in August and again in September, arriving at the perfect moment, allowed the grapes to achieve phenolic ripeness. The final piece of the puzzle came through when harvesting took place under very good conditions.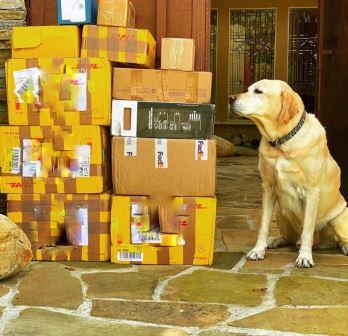 Essentially, 2019 Bordeaux is the product of a warm, sunny, dry vintage. Rain was less than usual and the vines enjoyed more hours of sunshine than usual. The warm, sunny days were paired with cool overnight temperatures, giving you a gorgeous blend of sensual textures with freshness, purity and length. Overall, yields were above average and healthy, so growers had ample wine to sell.
For the white wine grapes, most vignerons were busy harvesting Sauvignon Blanc by late August and finished picking Semillon by mid September. September was mostly warm, sunny and dry until the last part of the month, which delivered water to the soils helping with the red wine grapes maturity.
For the red wine grapes, growers started picking young Merlot vines by mid September. By the middle of October, most growers had completed picking their Cabernet under good, easy to harvest in conditions.
The warm, dry conditions of 2019 Bordeaux favored vineyards with old vines, and water retentive soils as they had the ability provide water as needed. The grapes were for the most part, small with thick skins, providing concentration of flavor and extract. Sugar levels are high, and that means so are the alcohol levels, but the alcohol is lower than you find in 2018. Frankly, alcohol, heat or jammy qualities was not something I noticed often when tasting through the wines.
Balancing everything out are good levels of acidities with the right pH needed to give you that sensation of freshness, which is going to be one of the key points of 2019 Bordeaux as the wines age and evolve.
2019 Bordeaux is a very good vintage. The wines have great style, character and even better, the wines were priced to sell!
While all our 2019 tasting notes have been are published on the site for a few weeks now, we will be adding a few more articles about the vintage, best wines in appellations, top value wines and more.
If you have questions, or comments, please feel free to post.