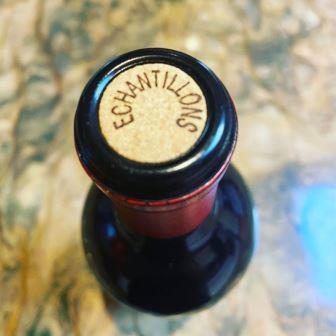 2019 Medoc Wine Report. – The Medoc appellation is located in the far north of the Left Bank. Due to its cooler climate and terroirs that don't always allow for full ripeness, every vintage does not always work up there. But when it does, the wines can be very good and offer value.
But 2019 Bordeaux, with its warm, sunny days and dry conditions provided what was needed for the appellation to produce some very good Cabernet Sauvignon and Merlot blends. Not only are the wines good, but they sell for a song.
2019 Beauvillage – Juicy, round and fresh with a nice, fruity character and an herbal, olive, leafy finish that should drink well on release. 85-87 Pts
2019 Blaignan – The tobacco, cassis, herb, earth and cedar come through well in this classic, fresh, bright, medium-bodied lifted wine. 87-89 Pts
2019 Bournac – Good color with a fragrant nose and ripe, sweet, chewy red fruits, round tannins and sweetness on the palate. One can drink this on release. 87-89 Pts
2019 Clavis Orea Medoc – The debut vintage for Franck Jugelmann in the Left Bank produced a meaty, earthy, spicy and smoky wine, with thyme, vanilla, red fruits and green leafy notes in the nose. Medium-bodied, bright, fresh, slightly crisp and with an herbal note in the red berry finish, the wine is soft and round in texture, with a piquant bite of berries in the leafy finish. 89-91 Pts
2019 d'Escot – Good color, richness, freshness, depth and layers of ripe, juicy fruit. The tannins are ripe, polished and present with a chewy, fruity, full-bodied finish. 89-91 Pts
2019 Fleur la Mothe – The spicy cassis, cherries, tobacco and earthy nuances on the nose are quite nice. Medium-bodied, juicy, bright, red fruits end the experience. This is a solid value from the Medoc that can be enjoyed early. 87-89 Pts
2019 Goulee – A more elegant style of Goulee starts with notes of flowers, spice, black raspberry and blackberry aromatics. Medium-bodied, forward, soft and silky with a sweet, spicy, red fruit finish, one can enjoy this with minimal aging. The wine is a blend of 86% Merlot, 13% Cabernet Sauvignon and 1% Cabernet Franc. 88-90 Pts
2019 Granges d'Or – A nice juicy blast of fresh, black and red fruits with round textures and earthy, forest and tobacco nuances. This is a solid example of an early-drinking, Left Bank value Bordeaux wine that should sell for a song. 87-89 Pts
2019 Griviere – Forward, fruity and already fun to drink, this soft textured, round black currant filled wine ends with sweet and tart, cassis and green olive sensations. Give it a year or two and it could be even better. 88-90 Pts
2019 La Cardonne – Soft textured, blackberries and black currants on the nose and palate come through nicely in the forward, polished, medium-bodied palate and finish. This well-priced charmer will drink well with just a year or two of aging. 89-91 Pts
2019 La Chandellière – Rich, dark fruits are ripe on the nose. Deep in color, with roundness in the mid-palate, everything is summed up nicely with soft, creamy, forward, dark red fruits with a drop of chocolate and espresso in the finish. This will be just great on release and over the next 12-15 years. 89-91 Pts
2019 La Gorce – Forward, earthy, herb and cedar accented red berry filled wine with a simple, fruity, forward, easy approach. 83-85 Pts
2019 La Tour de By Heritage Marc Pages – Generous, round, lush and filled with ripe, dark red fruits and cassis, the wine is easy to taste, like and enjoy due to its user friendly, forward style. 90-92 Pts
2019 La-Tour-de-By – Ripe, round, fresh and fruity, this medium-bodied, forward, fruit-oriented wine should be great on release, due to all of its ripe, sweet, red berry fruits. 89-91 Pts
2019 Les Grands Chenes – Full-bodied, rich and a bit oaky, the wine has a lot of smoke, fruit, wood and volume. One can find round textures and a big, sweet, fruity finish along with espresso bean, thyme and cocoa. Give it at least 5 years in the cellar. 89-91 Pts
2019 Les-Ormes-Sorbet – Medium-bodied, soft, textured, sweet and tart red berry filled wine with a touch of herbs and tobacco in the finish. You can drink this on release. 84 86 Pts
2019 Loudenne – Earthy black currant and tobacco scents open the nose. The wine is round, fruity and soft, with a nice bite of fresh, spicy cassis on the mid-palate and in the finish. This well-priced value wine will be even better with a few years of age. 88-90 Pts
2019 Lousteauneuf – Dark berries, tobacco and earth in the nose with round tannins, creamy, ripe, dark fruits on the mid-palate and a fruit-filled finish that will drink well early and sell for a good price. 88-90 Pts
2019 Maison Blanche – Medium-bodied, flowery in nature, with ripe, soft, sweet red berries in a forward, easy-to-like and easy-to-drink style. 88-90 Pts
2019 Noaillac – Spicy, dark red fruits in the nose. The wine is medium-bodied, soft, forward and round in the mouth. The finish offers more of those already delicious, juicy, ripe, fresh, sweet red fruits. 89-91 Pts
2019 Patache dAux – Medium-bodied with bright red cherries, cranberry and herbal notes that can be enjoyed in a year or two after release and over the next decade after that. 86-88 Pts
2019 Poitevin – Smoke, wet earth, forest leaf, tobacco and black currant notes on the nose with a medium-bodied, round textured, earthy, sweet, dark red fruit finish. One should be able to enjoy this shortly after release. 86-88 Pts
2019 Potensac – Mint, cedar, leaf and herbal aromatics combine to produce a structured, firm, crisp bite of cassis, blackberry and stone on the nose and palate, creates a wine with freshness, fruit, with a true Medocian character. The wine was produced from blending 47% Merlot, 36% Cabernet Sauvignon, 16% Cabernet Franc and 1% Petit Verdot, reaching 14.05% alcohol. 90-92 Pts
2019 Ramafort – Early drinking Left Bank wine with soft, round textures and a pleasant black currant note in the nose and on the medium-bodied palate. This will be fine to drink on release and over the next few years. 84-86 Pts
2019 Tour St Bonnet – Peppery, earthy, cassis and blackberries on the front end, with round, juicy, black and fruits with a hint of green herbs in the medium-bodied finish. 87-89 Pts
2019 Tour-Haut-Caussan – Medium-bodied, soft, open, classically styled charmer with a fruity, forward, sweet red berry character on the nose and palate. You can enjoy this delicious wine on release. 88-90 Pts
2019 Villa Carmin – Forward, early-drinking, fruity, round, fresh wine with a nice fruity character supplanted by round textures that sells for a song. 84-86 Pts
Next up is our detailed report on the best 2019 white Bordeaux wine with tasting notes, scores and comments. If you have any questions or comments, please feel free to post.