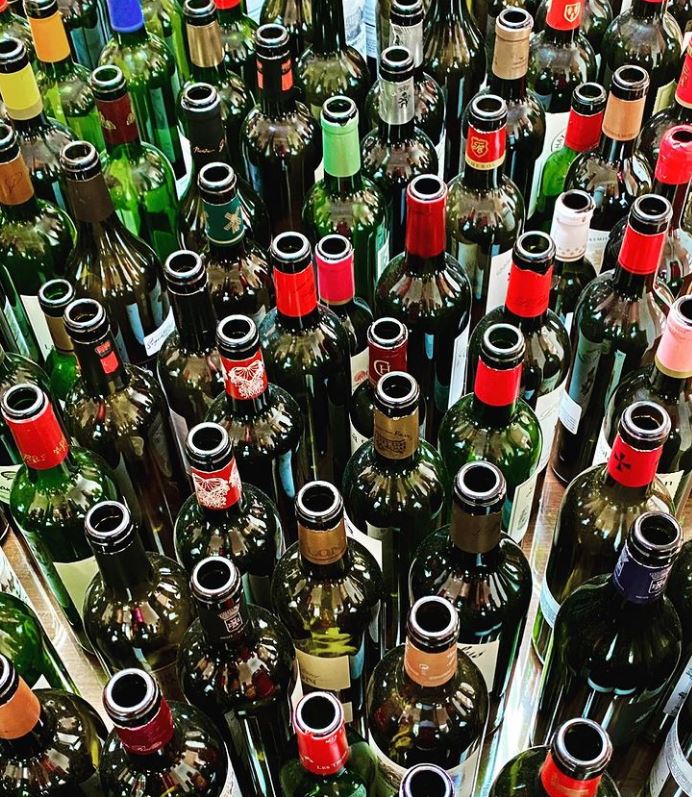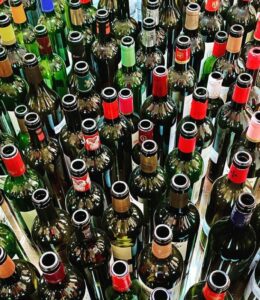 To read notes and comments on 2020 Bordeaux with scores and tasting notes for the wines tasted in-bottle … 2020 Bordeaux Wine Guide for wines tasted in-bottle
The 2020 Bordeaux report on the best 900 wines of the vintage tasted in barrel.
2020 Bordeaux will be seen as part of the incredible, and in some ways, an unequaled trilogy of vintages: 2018, 2019, and 2020. For some wines, 2020 Bordeaux is the best of the trio. For other wines, 2020 is not as strong. That being said, if you read my tasting notes, 14 wines out of 900 tasted are in my view, candidates for perfection, scoring 98-100 Pts in barrel.
As you will read, there are numerous reasons why this took place. 2020 Bordeaux, like every vintage, has its own identity. But you can draw parallels with 1998, which produced good Medoc wines, while the Right Bank was clearly the star of the vintage!
Though when you look closely, it is not that simple. There are very good wines from the Left Bank as well. But the stars of the vintage, the wines that will be seen as legendary with a few decades of aging are mostly from the Right Bank. Why? It is not solely because of the Merlot planted there.
2020 Bordeaux is a vintage where terroir mattered. As you will see, it was the terroir that was able to retain ample water during the summer drought that produced the best wines. And with 2020, it was the deep clay and limestone soils that worked best. The amount of rain that fell in August also played a key role in the vintage. However, there is more to the story as you will see.
Guide to the 900 best 2020 Bordeaux wines tasted by appellation.
2020 Saint Estephe Wine Buying Guide, Tasting Notes, Ratings
2020 Pauillac Wine Buying Guide, Tasting Notes, Ratings
2020 Saint Julien Wine Buying Guide, Tasting Notes, Ratings
2020 Margaux Wine Buying Guide, Tasting Notes, Ratings
2020 Pessac Leognan Wine Buying Guide, Tasting Notes, Ratings
2020 Graves Red and White Wine Buying Guide, Tasting Notes, Ratings
2020 Haut Medoc, Listrac, Moulis Wine Buying Guide, Tasting Notes, Ratings
2020 Medoc Bordeaux Wine Buying Guide, Tasting Notes, Ratings
2020 Pomerol Wine Buying Guide, Tasting Notes, Ratings
2020 Lalande de Pomerol Wine Buying Guide, Tasting Notes, Ratings
2020 St. Emilion Wine Buying Guide, Tasting Notes, Ratings, PT 1, A-G
2020 St. Emilion Wine Buying Guide, Tasting Notes, Ratings, PT 2, H-M
2020 St. Emilion Wine Buying Guide, Tasting Notes, Ratings, PT 3, N-Z
2020 Cotes de Bordeaux Wine Buying Guide, Tasting Notes, Ratings
2020 Saint Emilion Satelitte Appellation Wine Buying Guide, Tasting Notes, Ratings
2020 Bordeaux Superieur Wine Buying Guide, Tasting Notes, Ratings
2020 AOC Bordeaux Value Wine Buying Guide, Tasting Notes, Ratings
2020 White Bordeaux Wine Buying Guide, Tasting Notes, Ratings
2020 Sweet Bordeaux Wine Report, Sauternes and Barsac Wine Buying Guide, Tasting Notes, Ratings
2020 Bordeaux, a unique vintage…
But first, let's start with what makes 2020 Bordeaux unique. 2020 is the first vintage in over 100 years to have been produced from start to finish during the pandemic. With lockdowns and the inability to travel, it is amazing that producers were able to make such great wines in huge volumes. Ronan Laborde at Chateau Clinet says that with 2020 Bordeaux everyone needed to be adaptable and strong, and so did the vines.
"In a year which brought humanity to be resilient, our terroir expressed its resilience to the extreme, intensely hot and dry weather conditions by producing grapes with balance and intensity."
2020 Bordeaux was also an early vintage. Early vintages more often than not tend to be good years, with opulent styles. Though the vintage was early, with its frost, mildew and drought, it was not an easy vintage as Jean-Emmanuel Danjoy, Chateau Mouton Rothschild, recalls.
"What we find extraordinary is that in this roller coaster of a year, the wines turned out with so much harmony and balance."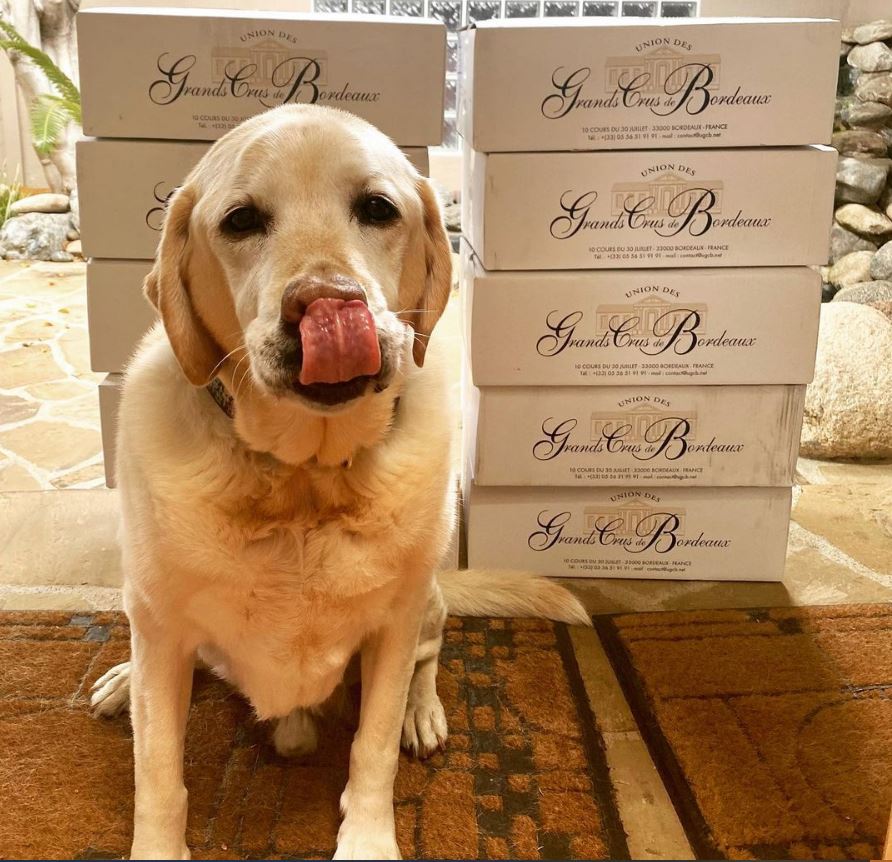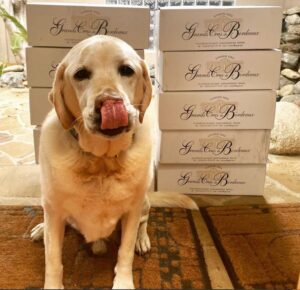 2020 Bordeaux a Classic Modern vintage
Perhaps, 2020 Bordeaux is the new normal. 2020 is classic modern. Think about it. 2005 and older vintages were elegant, age-worthy, complex, and refined. There was a firmness to the tannins. Many of the wines took decades to mature.
And when you consider the vintages defined as classic, there was more of a savory edge to the wines as well as a refined austerity. Pyrazines were more common. Selection in the vineyards and cellars was becoming more severe. Vignerons began modernizing their cellars focusing on a parcel by parcel vinification. Gravity cellars were becoming de-rigor.
Today, selection is even more stringent. You find a proliferation of third wines, instead of just a second wine. It is important to note that the quality level of second wines in Bordeaux has never been higher. Many second wines today are better than the Grand Vin produced in the '80s, 90's and the early 2000s! Growers have moved to not only parcel by parcel harvesting and vinification, but now, when possible, they are picking inside the rows.
In the cellars, estates have graduated from gravity cellars to gentle infusions. The amount of new French oak has declined. Today, you find more amphora, foudres and other, neutral vessels. The key is gentle extractions in the search for more elegance, silky textures, and purity in the fruits.
And more importantly to consumers, 99% of the best wines do not need decades to come around. Most are frankly delicious to start drinking by their 10th birthday, though many of the wines are going to be beautiful to taste even earlier than that. Plus, the wines are going to live as long as their predecessors!
How does 2020 Bordeaux taste?
At their best, 2020 Bordeaux wines are deeply colored, aromatic, with strong floral or savory profiles, depending on the terroir. The fruits range from deep red to black. Levels of concentration vary depending on the vineyard and appellation. But overall, the wines offer a depth of flavor and purity. The tannins are soft, the wines provide richness, silky textures, and length.
Alcohol levels are lower for many estates, which is surprising in a hot, dry year like 2020. Philippe Blanc of Chateau Beychevelle agrees.
"Hot and dry should mean high alcohol degrees. But they were not as high as what we experienced in 2018. 2020 Bordeaux returns us to a more classical style."
2020 white Bordeaux wine performed quite well this year. This is is interesting because normally, hot, dry vintages do not favor dry white Bordeaux. But that is not the case this year as the white wines managed to show freshness, aromatic complexity, and concentration, as well as ripeness in the fruit.
And this is not only in Pessac Leognan and in other appellations where white wine grapes are allowed. I am a big fan of the white wine coming from the Medoc this year. The wines are ripe, sweet, crisp, juicy, and fresh.
While the crop was small for Sauternes and Barsac producers, (some estates reported yields 50% less than normal) and Botrytis did not develop until quite late in the growing season, the quality is quite good. The wines offer sweetness, rich texture, purity of fruit, and racy acidity. Aline Baly Chateau Coutet remembers:
"2020 was definitely a vintage of patience and risk-taking which produced wines with beautiful balance, that are precise in their purity, with our signature freshness and vivacity."
With 2020 Bordeaux, across the board, the grapes were small, concentrated, juicy, and sweet. In the most favored vineyards, the skins, seeds, and even the stems ripened. The berries have thick skins, high levels of tannins, and the skins were dark. But that is not the case everywhere. The 2020 Bordeaux vintage clearly favored some sites more than others. Stephan von Neipperg Chateau of Canon La Gaffeliere thinks the ratio of skin to juice mattered this year.
"A lot of skin and less juice resulted in a smaller production with extremely high quality."
In fact, the size of berries varied not just from vineyard to vineyard, but parcel to parcel, and in the grapes as well. "This mattered", remembers Jean-Rene Matignon of Chateau Pichon Baron.
"The size of the berry was different terroir to terroir and in the grapes as well. From Merlot to Cabernet Sauvignon. Something else, the number of seeds was higher than usual, as well."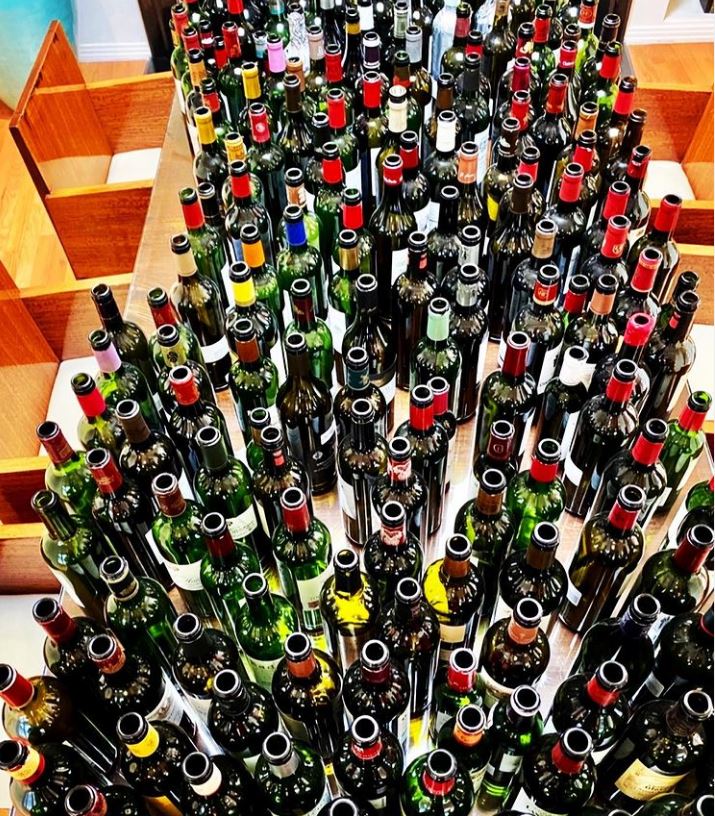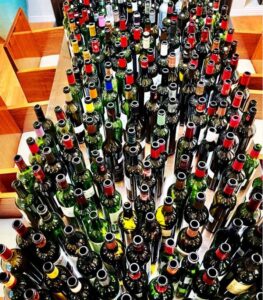 2020 Bordeaux vintage and growing season summary
The hot, very dry summer shaped much of the vintage's character. But, according to Olivier Bernard of Domaine de Chevalier, it was August that saved the vintage due to its desperately needed rain. Without that rain, the vintage could have developed like 2003.
But that is just a quick summary. To understand how 2020 Bordeaux became 2020 Bordeaux, you need to look at the climatic conditions and the terroir for the entire growing season.
The winter months were mild. Conditions remained mild in Bordeaux through February. In fact, a few days in February were quite warm, reaching up to 23 Celsius, 74 Fahrenheit. Things changed considerably in early March with periods of torrential rains.
Temperatures heated up by the middle of March, and bud break began taking place. But the bud break was not homogeneous. It varied, and it did not happen rapidly, taking over two weeks or more, depending on the terroir and conditions.
Frost struck Bordeaux on March 25th, hitting the lesser protected terroirs. April brought hot weather, accelerating the growing season. April 2020 was hot enough to have recorded the 3rd highest temperatures in 50 years. April was not only hot, but it was also wet, with downpours taking place from April 17 to April 20. Hail was also an issue in Saint Emilion and Entre Deux Mers.
May was warm and wet. May 2020 entered the record books as the 4th warmest month in eight decades! At its peak, temperatures rose to 30 Celsius, 86 Fahrenheit, hastening the pace of the vintage. Flowering took place 10 days faster than usual, making 2020 Bordeaux an early vintage. Philippe Bascaules of Chateau Margaux credits the early vintage for being a part of the quality.
"The precocity of the vintage together with an alternation between hot temperatures/drought and rain produced a classic style of wine, but with exceptional levels of concentration."
June was cool and rainy, with less than average hours of sunshine, slowing down the growth cycle. At this point, some growers had issues with mildew.
The summer proved to be hot, sunny, and dry. July was marked by drought conditions, which continued through to August. Here is where the differences in terroir came into place. Water retentive clay and limestone soils were able to nourish the vines. Vineyards with dry, warm gravelly soils suffered, with vines shutting down their growth cycle, and young vines, as you would expect, suffered the most.
The summer, according to Stephanie de Bouard, Chateau Angelus, made all the difference. "The two and a half months of summer provided the vines with the best conditions for ripening and the production of healthy balanced grapes, rich in very ripe polyphenols."
Following the heatwave that hit in the middle of the month, the combination of cool nights and the much-needed rain from August 9 to August 14, falling shortly after véraison, unblocked the vines that needed moisture.
A lot of extra work was needed in the vines due to the excessive heat and dry conditions, recalls Marielle Cazaux, Chateau La Conseillante. "Being all the time in the vines (and for me 100% in August), we really made a nice vineyard management until the harvest."
However, the rain did not fall evenly, which factored into the 2020 Bordeaux vintage's quality. Rains in the northern Medoc were more substantial. Pauillac and Saint-Estephe received over 110 mm, (4.3") while Margaux received substantially less water. St. Emilion and Pomerol received even less precipitation with only 45 mm (1.7"). The August rains were incredibly beneficial. They were able to reenergize the vines, and reignite the growing season, and prevent severe water stress.
2020 Bordeaux Harvest Report
Harvesting for dry White Bordeaux wine grapes began about August 20 with the Sauvignon Blanc, and was progressing in good conditions, with pleasant temperatures, sunny days, and cool nights. This was over one week earlier than in 2019. Semillon picking continued until early September.
September started out as hot, sunny, and dry, with cool nights, allowing the red wine grapes to continue their maturation. These good conditions lasted until September 20, when the weather cooled down. It was as if fall weather conditions started to kick in with temperatures in the daytime dropping to almost 12 Celsius, (54 Fahrenheit!) in the northern Medoc. The unseasonably cool temperatures continued through the harvest period.
While the late-ripening grapes planted in gravel soils were still waiting for optimum maturity, grapes in clay and limestone, water-retentive soils, were reaching phenolic maturity. The Merlot berries were small, with thick skins, good sugar levels, and the seeds and skins were ripe.
Picking began for young Merlot vines in the early part of September, which is quite early. By the middle of September, harvesting for Merlot in the Right Bank was taking place at a rapid pace under picture-perfect conditions with warm, dry, sunny, days and cool nights.
For the most part, Cabernet Sauvignon was picked after the Merlot. But that was not always the case. Many Left Bank vineyards were picking Cabernet while Merlot was still being harvested starting in early to mid-September.
Finding the exact day to pick proved to be one of the keys to the vintage, according to Nicolas Glumineau, Chateau Pichon Lalande.
"At the very moment of the harvest, we took a lot of care to keep the state of the freshness in the Merlot. That was important to express their floral and fruity complexity."
While the Cabernets in many vineyards did not achieve full ripeness, the berries were intense and concentrated with massive amounts of tannins and anthocyanins. This allowed for high-quality wines with great color, aromatics, and refinement, but without the levels of concentration and intensity found in 2018. That being said, the 2020 Bordeaux vintage should age quite well.
In the cellars, gentle extractions were taking place, that are referred to by many producers as "infusions", which is the new buzzword of the vintage. Eric Kohler, Chateau Lafite Rothschild, said that understanding the vintage was the key to their work in the cellars.
"In the cellar, it was easy because we immediately understood the high richness and extraction…thus we let soft vinification."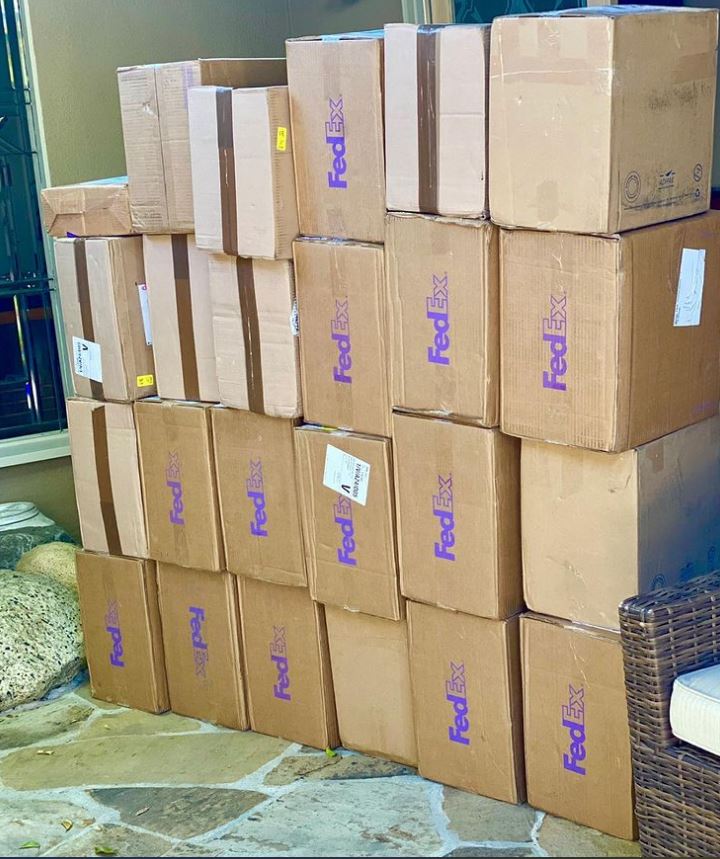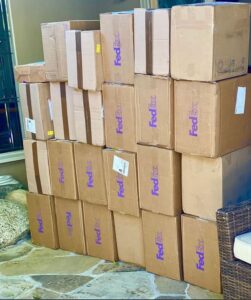 2020 Bordeaux is an interesting vintage that will appeal to tasters from both sides of the style spectrum. Classic Bordeaux lovers will rejoice, and consumers looking for hedonistic thrills will also find wines to cellar. Emeline Borie of Grand Puy Lacoste agrees with the term "classic" for 2020 Bordeaux.
"It's a vintage more "classic" in terms of structure, compared to the 2018 & 2019. 2020 has more of the signature of GPL with a real Cabernet Sauvignon flavor!"
The market for 2020 Bordeaux today
Even with pandemic disruptions, Bordeaux en primeur remains the central event in the fine wine trade. The 2020 vintage can be regarded as a triumph and the region's third straight quality vintage. This year's en primeur should be a success. That is if the prices are correct.
At this point, the campaign has started rolling out wines. There is a demand for 2020 Bordeaux wines priced correctly. That means consumers are better informed than ever. To buy as a future, they insist on a discount from physical vintages already available in the market. There are a plethora of wines from current vintages, 2015, 2016, 2017, and 2018. And 2019 is also on the way to the stores later this year.
While we all understand that production is down, and businesses are just starting to reopen, those are not good reasons to raise prices. Consumers make choices, and they expect the prices to remain on the lower side. Consumers have a choice of buying back vintages of physical stock. They can also purchase wine from different regions and other countries.
It is not a secret of how to have a successful campaign: Make a good wine. Sell it for a fair, attractive price. Everyone wins.
Tasting 2020 Bordeaux wine.
Tasting 900 wines at home is a challenge. Receiving the samples was much more difficult this year. For some unknown reason, US Customs held on to samples and did not notify me, or send the wines through. They were lost, necessitating some estates to resend samples.
The speed needed to taste samples is important. Once they arrive and are cellared overnight to lower the temperature, they needed to be tasted and reviewed promptly. There are advantages disadvantages to home office wine tastings. On the positive side, I taste a lot more wine. When tasting in Bordeaux, I average about 600 wines and think that is a lot of wine. At home, as you can see, we are at 900 wines!
Another interesting point is when tasting in Bordeaux, I taste the sample and move on to the next. At home, I can play with the samples tasting them throughout the day, or days and even enjoy over dinner, seeing how the wines evolve, which is never possible in Bordeaux.
I could not have accomplished this without a lot of help!
Thank you to everyone on my team this year. Kalia Christoforou, Lauren Hirsh, Natalie Leggett, Alissa Salcido, Sandi Taylor and Anna Zhikhareva, without all of your help, I could not have managed this project. These are all some of the most talented, sommeliers and wine professionals Los Angeles has to offer.
I also need to acknowledge the chateau that graciously sent me so many samples as well as all of the negociants, consultants, and trade organizations: Union des Grand Crus, Association Grand Cru Classé Saint Emilion, Crus Classés de Graves and the Grand Cercle. I hope I am not forgetting anybody.
At the moment, there are over 900 wine tasting notes and ratings from 2020 Bordeaux that are published and searchable on this site. The notes can be read using either the tasting note search function, as well as the article search using the name of the wine.