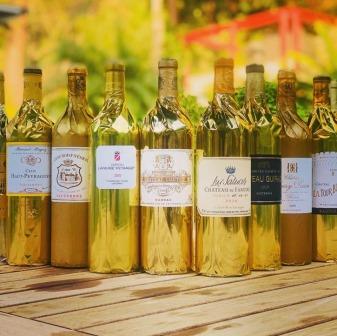 2020 Sauternes and 2020 Barsac producers faced a difficult, and often challenging vintage. Although, even with all the struggles producers of sweet Bordeaux wine faced, they managed to create some very good wines. However, not much wine was produced, so quantities are small. In fact, some estates reported yields 50% less than normal.
The 2020 Sauternes growing season began with a mild but very wet spring, with some growers having to fight off spring frost, generally, Sauternes saw both an early budburst and flowering. Many vineyards saw smaller than usual bunches develop during the flowering, which further reduced yields. The weather then settled into a hot, dry summer, with August being particularly hot, which proved ideal for ripening the grapes.
Pierre Montegut is Chateau Suduiraut credits the choice of picking dates and multiple passes in the vineyards for the success of Suduirat. "We waited to start October 19. Because we still had grapes in the vineyard, we bet the weather could improve after rain at the end of October. The sunny week at the beginning of November allowed us to enjoy a Botrytised harvest."
However, the main issue and perhaps defining point for the 2020 Sauternes vintage is that Botrytis did not develop until quite late in the growing season, and by that time, with fear of October rains that could dilute the harvest, the grapes needed to be picked, so in many cases, Botrytis did not have enough time to fully develop and concentrate its flavors and characteristics.
In Barsac, Aline Baly of Chateau Coutet recalls the difficulty of the vintage,"2020 was definitely a vintage of patience and risk-taking. We are really proud of all our hard work culminating in a wine that is so Coutet — a beautiful balance that is so precise in its purity, with our signature freshness and vivacity."
For further details on the 2020 growing season and harvest, as well as producer quotes 2020 Bordeaux Growing Season and Harvest Report
The following 2020 Sauternes wines were all tasted in non-blind conditions in my home office.
2020 Bastor Lamontagne – White peach, flowers, orange rind, creme brulee and green apple jam for the nose. On the palate, the wine is sweet, fresh and clearly on the orange tropical side of the style range with loads of honey-topped mango, apricot and tangerine in the sweet finish. 90-92 Pts
2020 Broustet – Buttery pineapples, cashews, tangerine rind and candied oranges for the nose. The wine is lush, sweet, fruity and focused on its honey-coated yellow citrus rind in the buttery finish. 89-91 Pts
2020 Cantegril – Honeyed pineapple, banana, lemon marmalade and mangos with honeysuckle show on the nose. On the palate, the wine is sweet, rich and fruity with a honeyed orange and apricot finish. 90-92 Pts
2020 Clos-Haut-Peyraguey – Roasted pineapple, ginger, white peach, flowers and orange, all coated with honey aromas, start the wine off. The wine offers the right balance between sweet and fresh, finishing with vibrant, yellow tropical fruits and vanilla covered with honey and roasted nuts. You find that on the palate and in the sweet fresh finish. 91-93 Pts
2020 Clos Haut-Peyraguey Symphonie – Honey-coated lemon and candied grapefruit shine through here in this sweet and savory, light-bodied, early-drinking wine. This would make a very fine afternoon aperitif on a hot summer day. 86-88 Pts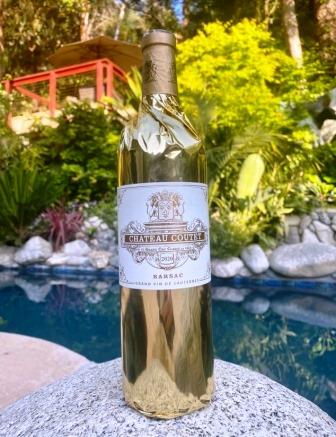 2020 Coutet – Lemon meringue pie, honeysuckle, candied pineapple, orange blossoms, flowers and spice create an enthralling perfume. Sweet, yet zesty, rich, and racy with a shot of cinnamon and honey-slathered yellow tropical fruits and vanilla that linger. This decadent sweet treat works because of its balancing acidity that keeps everything fresh and vibrant. 94-96 Pts
2020 Doisy Daene – Grilled orange rind, lemon curd, overripe pineapple and spearmint, all coated with honey, create the perfume. The wine is sweet, lush and honeyed, but with a jolt of racy acidity, giving the white peach, yellow tropical fruit and candied orange rind length and vibrancy in the finish. 93-95 Pts
2020 Doisy Vedrines – Lemon chiffon, ginger, flowers, vanilla, honey and orange cream are on the nose. Sweet, juicy, and focused on honey-coated yellow tropical fruits and candied yellow citrus, there is ample freshness to balance the sweetness here. 91-93 Pts
2020 de Fargues – Lemon chiffon, flowers, pineapple. white peach, mango and vanilla with honey-covered nuts create the perfume. Opulent, lush, sweet and fresh, due to its shot of racy acidity that runs down its spine, the buttery finish is packed with grilled pineapple, orange rind and apricots slathered with honey. 94-96 Pts
2020 Guiraud – Roasted nuts, pears, pineapple, white peach, mango and honeysuckle make a gorgeous perfume. On the palate, the wine shines with its perfect balance between all the decadently sweet pineapples and candied apricots coated with honey, and ample refreshing acidity keeping everything balanced between sweet and fresh. 93-95 Pts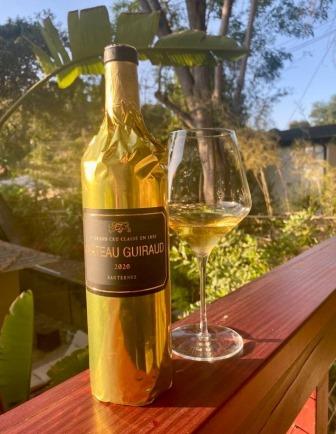 2020 Haut-Bergeron – Candied pineapple, orangesicle, and vanilla aromas give way to a sweet, fruity, tropical centered palate with a nice splash of honeyed pineapple in the finish. There is a nice balance between sweetness and acidity here. This is a solid value sweet wine. 90-92 Pts
2020 La Tour Blanche – Honey-coated pineapple, buttery candied orange, lemon zest, flowers and apricots seek and get your attention. Rich, lush, sweet and fresh with ripe and overripe pineapples slathered with honey on the palate, but with enough acidity to maintain freshness. 92-94 Pts
2020 Raymond Lafon – Apricots, mango, roasted nuts, vanilla, pineapple and Christmas spice show up in the perfume with little effort. Rich, lush, sweet, fresh and packed with honey-slathered, buttery apricots and candied orange rind, the wine strikes the right balance between honeyed sweetness and racy acidity. 92-94 Pts
2020 Rayne Vigneau – Pineapple, vanilla, apricots, roasted nuts, flowers and honey create the attention-seeking perfume. Fresh, sweet, ripe, juicy and fruity with loads of honey-coated lemon creme and apricots in the endnote. 91-93 Pts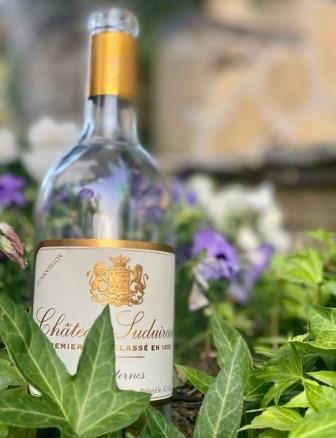 2020 Suduiraut – With yields of only 8 hectoliters per hectare, the wine shows off its honey, roasted nut, candied orange rind, pineapple, stone, butter, and overripe yellow tropical fruit profile with ease. On the palate, the wine is rich, opulent, sweet, and fresh with layers of candied yellow fruits, tangerine, and nuts all coated with honey. Made from 100% Semillon for only the second time in the history of the estate, this is a seriously sweet treat. 94-96 Pts