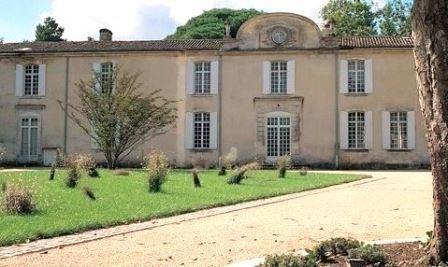 Learn everything about Chateau Bastor Lamontagne Sauternes with wine tasting notes and wine with food pairing tips. Learn about the best vintages, the history of the property, information on the vineyards, and winemaking. If you want to read about other important, Bordeaux Chateaux: Links to all Bordeaux Wine Producer Profiles
Chateau Bastor Lamontagne, History, Overview
Chateau Bastor Lamontagne does have an extensive history. In fact, the estate of Chateau Bastor Lamontagne dates all the way back to the middle ages, when it was considered royalty as it was once the property of the King of England and once again when it was the property of the King of France.
At one point in time, the property was owned by Amedee Larrieu, who counted among his vast holdings, Chateau Haut Brion. Chateau Bastor Lamontagne was eventually sold to the Credit Foncier Bank in 1936.
Chateau Bastor Lamontagne, due to the fact that it was not included in the historic 1855 Classification of Sauternes and Barsac has operated in relative obscurity over the past few centuries. However, that might change in the near future.
In July 2014, the chateau was bought by the Cathiard family, who also own Chateau Smith Haut Lafitte in Pessac Leognan and Chateau Beauregard in Pomerol. Chateau Bastor Lamontagne was resold in 2019 to Joseph Helfrich, the owner of Grand Chai de France.
The Cathiard family bought Chateau Bastor Lamontagne in a partnership with the Moulin family. The Moulin family are the owners of the large French chain of high-end shopping stores, Galeries Lafayette. The Cathiard family and the Moulin family purchased the estate as part of a package deal from the recent owners, the Credit Foncier Bank.
Chateau Bastor Lamontagne Vineyards, Terroir, Grapes, Winemaking
The 46 hectare vineyard of Chateau Bastor Lamontagne is planted to 80% Semillon, 17% Sauvignon Blanc, 2% Sauvignon Gris and 1% Muscadelle. Situated in the commune of Preignac, in Sauternes, the vineyard is located not that far from Chateau Suduiraut, with a large percentage of their vines touching the vineyards of Suduiraut.
The majority of the sizable vineyard is in one large block of vines, which is not always the case in Bordeaux. The terroir is sand, limestone, gravel, and clay soils. On average, the vines are 37 years of age. The vineyard is planted to a vine density of 7,000 vines per hectare.
To produce the wine of Chateau Bastor Lamontagne, after a pneumatic pressing, the wine is fermented in French oak barrels and is aged in an average of 20% new, French oak barrels for close to 15 months.
The estate produces two second wines, Remparts de Bastor and Caprice as well as a dry white Bordeaux wine called B. The production is close to 7,000 cases of Chateau Bastor Lamontagne per year.
The best vintages of Chateau Bastor Lamontagne are: 2022, 2021, 2020, 2019, 2018, 2017, 2016, 2015, 2014, 2013, 2011, 2010, 2009, 2007 and 2005.
From time to time, Chateau Bastor Lamontagne has also produced a small amount of Creme de Tete, which is made from a selection of their best grapes.
However, that wine is no longer made. Instead, the estate makes a special Cuvee from a 2.5-hectare parcel called Cru Bordenave, which is aged in 100% new, French oak barrels from 100% Semillon grapes that comes from their oldest vines.
When to Drink Chateau Bastor Lamontagne, Anticipated Maturity, Decanting Time
Chateau Bastor Lamontagne can be enjoyed on the young side with no decanting. In fact, it is delicious and quite a treat young, even on release!
However, like all great wines, Chateau Bastor Lamontagne is much better with age and does not reach full maturity until it's between 10-25 years of age, or in some years, perhaps even longer in the best vintages! That is when the magic happens! But that is unrealistic for 99% of the world's wine drinkers. So, enjoy it on any special occasion that calls for it.
Of course, the wine is sweet, but there is so much, incredible, racy acidity, the wine always feels fresh, and never cloying, which makes it quite fun to enjoy young. With Chateau Bastor Lamontagne and frankly, all Sauternes, the temperature is more important than decanting.
Serving and Decanting, Chateau Bastor Lamontagne, with Wine and Food Pairings
Chateau Bastor Lamontagne is best served at 14 degrees Celsius, 57 degrees Fahrenheit. The cool, almost cellar temperature gives the wine more freshness and lift. The wine will naturally warm in the glass, while it develops more aromatic complexities and fleshes out.
Chateau Bastor Lamontagne can be served with seafood dishes, especially shellfish, lobster, crab, and oysters on the half shell. Foie gras is a perfect pairing with its natural sweet, salty and savory characteristics. Chateau Bastor Lamontagne can also be paired with roasted chicken, veal, and pork dishes that are either spicy or prepared with a touch of sweetness. Spicy Asian cuisine, raw fish, like sushi or sashimi, and cheese, both hard and soft also make great pairings.
Bastor Lamontagne has been known for being a light, easy to drink, well-priced Sauternes that offered good value for the money. I'd expect with the Cathiard team fully in charge of the winemaking and vineyard management, Chateau Bastor Lamontagne should start producing better wine in the near future.
One unexpected change was the announcement in 2015 that the Cathiard family, in a partnership with Perrier water, began producing a new, lighter-styled Sauternes, "Bastor Lamontagne SO Sauternes." SO Sauternes is made with grapes from young vines that have less sweetness, and little botrytis. Vinification takes place in stainless steel vats.
The wine is blended with sparkling Perrier water and is intended to be served as a light, sweet drink, in the hopes of developing new, younger customers to wines from the Sauternes region. The logic is that as sweet white Bordeaux wine has become more difficult to sell over the past several years, this could attract new consumers that are not yet experienced with the enjoyment of tasting sweet, white Bordeaux wine.
Château Bastor-Lamontagne Wine Tasting Notes
18 Vintages 46,066 Views Sort by Vintage-Rating
2022
Château Bastor-Lamontagne (Sauternes)

Candied lemons, pineapple, marmalade, and white peaches with honey on the nose and medium-bodied, fresh, sweet, palate. This lighter, fresher, Sauternes is a nice wine to pair with savory courses. Drink from 2025-2040. 89-91 Pts.

918 Views

Tasted

May 8, 2023

2021
Château Bastor-Lamontagne (Sauternes)

With more richness than I recall finding here in previous vintages, the wine is loaded with candied apricots, white peach, roasted pineapple, and orange marmelade all liberally drizzled with honey. There is sweetness, paired with racy freshness so everything here is in balance, making this quite a sweet treat. Drink from 2023-2045. 90-92

1,068 Views

Tasted

May 20, 2022

2020
Château Bastor-Lamontagne (Sauternes)

Lemon chiffon, honeysuckle, white peach and candied orange rind create the nose. There is ample sweetness to the honeyed tropical fruits on the palate, with good lift that is perfect for this fresh, tropical orange, leaning sweet wine. Drink from 2023-2037.

471 Views

Tasted

Mar 21, 2023

White peach, flowers, orange rind, creme brulee and green apple jam for the nose. On the palate the wine is sweet, fresh and clearly on the orange tropical side of the style range with loads of honey coated mango, apricot and tangerine in the sweet finish. 90-92 Pts

1,111 Views

Tasted

May 20, 2021

2020
Château Bastor-Lamontagne Confidence (Bordeaux)

White flowers, white peaches, grapefruit peel with a dab of honey to add some sweetness. Forward and early drinking, you can enjoy this at its peak in its vibrant youth. Drink from 2023-2028.

487 Views

Tasted

Mar 21, 2023

2020
Château Bastor-Lamontagne Blanc (Bordeaux)

Limes, green apples and crisp lemons with a refreshing zesty character and lift, and a sweet, juicy, spicy, bright, citrus finish that is ready to go. 88 Pts

785 Views

Tasted

May 20, 2021

2019
Château Bastor-Lamontagne (Sauternes)

Vanilla, spiced honey, dried pineapple and apricot start things off. The wine shows a racy side with a lean to its lemon-curd and pineapple core of fruits. I like the lift and energy as it adds a raciness to the fruit. This will work well with spicy and savory courses. Drink from 2023-2035.

671 Views

Tasted

Mar 29, 2022

Forward, sweet wine showing loads of vanilla, honey, tropical fruits and candied orange rind with good lift and freshness. 89-91 Pts

3,660 Views

Tasted

Jun 9, 2020

2019
Château Bastor-Lamontagne Confidence (Bordeaux)

Mango, dried pineapple, quince and flowers are at the core of this early, drinking, fresh, Bordeaux Blanc that delivers a mild touch of honeyed yellow plums in the finish. Drink from 2022-2025.

565 Views

Tasted

Mar 29, 2022

Round, light and fruity with a bright pomelo finish that will be great for uncomplicated summery drinking.

3,354 Views

Tasted

Jun 8, 2020

2019
Château Bastor-Lamontagne Sec (Bordeaux)

Bright, crisp, zesty yellow tropical fruits with a hint of nut flavor on the nose and palate, and a round, sweet and bright, citrus finish.

3,304 Views

Tasted

Jun 8, 2020

2018
Château Bastor-Lamontagne (Sauternes)

Vanilla bean, flowers, candied orange tropical fruits and spicy apricots are served up in this forward, lighter styled sweet wine that would be enjoyable as a chilled aperitif.

1,226 Views

Tasted

Mar 9, 2021

With a floral and orange nature, you also find white peach, vanilla and apricot notes with honey drizzled on top. This is should drink quite well on release.

1,658 Views

Tasted

Apr 19, 2019

2017
Château Bastor-Lamontagne (Sauternes)

Sweet and fresh, lighter, energetic, medium-bodied, honeyed yellow fruit and floral packed wine that is already easy to enjoy. This is a good sweet wine to pair with spicy foods or light white meat or select fish courses.

1,463 Views

Tasted

Dec 6, 2021

2016
Château Bastor-Lamontagne (Sauternes)

Early drinking, medium bodied, sweet treat that you can enjoy on release, and it can also be served as an aperitif or paired with savory courses.

1,672 Views

Tasted

Feb 11, 2019

Apricot, orange, pineapple and honeysuckle scents open the wine. On the palate, the wine is sweet, nutty, with loads of honeyed apricots, vanilla and banana custard. There is weight, and sweetness, but not too much. This can be paired with savory courses quite nicely.

1,692 Views

Tasted

Apr 29, 2017

2015
Château Bastor-Lamontagne (Sauternes)

The best vintage ever for Bastor Lamontagne, there is depth of flavor, sweet, ripe, honeyed fruits, freshness and more volume than previous vintages. With the renewed commitment from the new owners, you can expect this estate to continue making better wines. 89-91 Pts

2,458 Views

Tasted

May 3, 2016

2014
Château Bastor-Lamontagne (Sauternes)

Early drinking, medium bodied, sweet, fruity, floral and honeyed, orange and tropical fruit charmer that can be enjoyed with savory courses, or as an aperitif.

2,108 Views

Tasted

Mar 4, 2019

2013
Château Bastor-Lamontagne (Sauternes)

Medium bodied, bright, crisp, fresh style of sweet wine, with a core of sweet pineapple and apricot, coasted with honey. Sweet, but balanced by racy acidity, with hints of candied orange in the finish, this paired perfectly with grilled nectarines, peaches, figs and hazel nuts.

2,096 Views

Tasted

Sep 1, 2017

2010
Château Bastor-Lamontagne (Sauternes)

Ready to drink, medium-bodied, lighter-styled sweet wine focusing on its orange, vanilla, ripe, bright, honeyed pineapple core of fruits. This is going to best over the next few years.

2,352 Views

Tasted

May 3, 2020

2009
Château Bastor-Lamontagne (Sauternes)

The nose offered light scents of apricot, orange and floral aromas. Medium bodied on the palate, the light, clean finish made me think this would make a nice aperitif. There was not a lot to this light wine. I'd drink it before its 10th birthday.

6,845 Views

Tasted

Dec 1, 2012

2007
Château Bastor-Lamontagne (Sauternes)

Light, easy drinking, fresh style of Sauternes that combines honeyed citrus and sweet, ripe pineapples with sugar that is well priced and uncomplicated.

3,088 Views

Tasted

Aug 4, 2014

2003
Château Bastor-Lamontagne (Sauternes)

Light for the vintage, this has a lot of charm. It is perfect to pair with savory dishes or serve as an aperitif, due to its orange, tropical, floral and honeyed tones.

3,014 Views

Tasted

Sep 23, 2018