Learn everything about Chateau Smith Haut Lafitte, Pessac Leognan, with wine tasting notes and wine with food pairing tips. Learn the best vintages, a history of the property and information on the vineyards and winemaking. If you want to read about other important, Bordeaux Chateaux: Links to all Bordeaux Wine Producer Profiles
Chateau Smith Haut Lafitte History, Overview
Chateau Smith Haut Lafitte has a long history in Bordeaux dating back over 800 years. The estate started out life as part of the Du Boscq holdings in the Graves region. It was Du Boscq who first planted vines in 1365 on a gravelly plateau called Lafitte. This is of course where part of the famous chateau took its name from.
Jumping ahead a few hundred years, George Smith bought the Graves estate in 1720. Smith added his name to the property, and now you know where the name Chateau Smith Haut Lafitte came from.
Today, Chateau Smith Haut Lafitte is owned and managed by Daniel Cathiard and Florence Cathiard. The Cathiards purchased the estate in 1990. They bought the property from the well-known Bordeaux negociant and importer to America, Louis Eschenauer.
According to Daniel Cathiard, there were numerous estates in Bordeaux for sale at the time. But a big part of the reason they purchased Chateau Smith Haut Lafitte had to do with the fact that Smith Haut Lafitte is one of the few Bordeaux vineyards producing both red and white wines.
Prior to the arrival of the Cathiard family, Chateau Smith Haut Lafitte was not known for producing high-quality wine. It took a decade of hard work and serious investments before things began turning around here.
Chateau Smith Haut Lafitte the Modern Age
But starting in 2000, the wines clearly started showing a lot of improvement, with further noticeable jumps in quality in 2005, 2008 and again in 2009, and in my eyes, once again 2010, and again in 2018!
One of the first changes the Cathiard family did once they took over Smith Haut Lafitte was stopping stop the practice of mechanical harvesting. In its place, they started handpicking their fruit. To avoid oxidation, the freshly picked grapes were placed in small trays. Specially designed ergonomic hods hold these trays until they are brought to the trailer.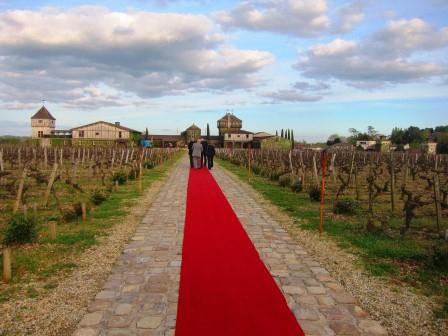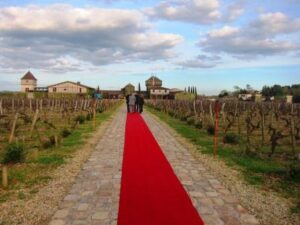 The unique system of ergonomic hods developed by Daniel Cathiard is based on a design used by Sherpas in the Himalayas. These unique hods allow the fruit to avoid breaking their skins before they arrive at the reception center for vinification.
Sorting is a major part of the work that takes place at Smith Haut Lafitte. During picking, an initial sorting takes place. A second manual sorting is done after destemming on a sorting table.
Daniel Cathiard and Florence Cathiard invested considerable sums of money into modernizing Smith Haut Lafitte. One of their first major decisions was in 1995 when they built their own cooperage, allowing them to produce 70% of their own barrels in the exact manner they desired.
Their next move was to completely redesign and create all-new, state-of-the-art, wine-making facilities. This trend continues today with the creation of the new, semi-secret wine cellars that are reached through a trap door located in the floor of their main tasting room.
At Chateau Smith Haut Lafitte, they strive to stay on top of the latest technology available. With the 2009 harvest, they were one of the first properties embracing the use of Oenoview satellite imagery system to assist in finding the perfect moment to begin harvesting their vineyards.
They also make use of the latest optical sorting technology. These efforts coupled with an outstanding vintage, allowed the chateau to produce their finest wine to date in 2009. For the 2015 vintage, the Cathiard family produced a special label celebrating their 25 years of ownership at Smith Haut Lafitte.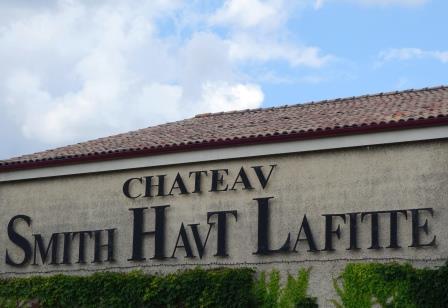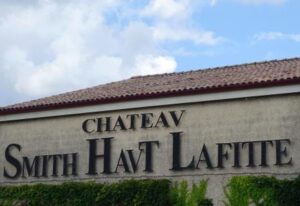 Chateau Smith Haut Lafitte Vineyards, Terroir, Grapes, Winemaking
The 78-hectare vineyard of Smith Haut Lafitte has 67 hectares devoted to red wine grapes and 11 hectares of vines for the white wine grape varieties.
For the red wine grapes, 67 hectares are planted to 60% Cabernet Sauvignon, 30% Merlot, 9% Cabernet Franc and 1% Petit Verdot. It is the goal of the estate to continue planting more Cabernet Sauvignon until it reaches 65% of its plantings.
For the red wine grapes, the terroir consists of deep gravel with the top surface covered in smaller quartz pebbles. Below that you find sand and limestone in their soil, with gentle slopes that rise to 45 meters at their peak. The average age of the vines is close to 38 years of age. However, they have old Cabernet Sauvignon vines that are more than 70 years old.
For the white Bordeaux wine of Smith Haut Lafitte, they have 11 hectares planted to 90% Sauvignon Blanc, 5% Sauvignon Gris and 5% Semillon. The white wine grapes are planted just behind the chateau and to the north. Here you find more clay and limestone in the soils and slightly cooler temperatures for the white wine grapes. Some of their older Sauvignon Blanc vines are close to 70 years of age.
For the white wine grape varieties, the microclimate is a bit cooler. The white wine grapes planted today are quite different than what you found in previous, older vintages. Prior to the purchase of Smith Haut Lafitte by the Cathiard family, the white wines were produced from 100% Sauvignon Blanc.
As you can see from the vineyard plantings, with the inclusion of Semillon and Sauvignon Gris, that is no longer the case. The wines now have more richness thanks to this change in the plantings.
They have old vines which are close to 65 years of age. The vineyard is planted to a vine density ranging from 7,500 vines per hectare to 9,000 plants per hectare. Newer plantings are done at a higher level of vine density.
On average, the vines are 38 years of age. For the white wines, they have old Sauvignon Blanc vines that are 60 years of age. The vine density ranges from 7,500 vines per hectare to 9,000 vines per hectare.
Unique to most of the great vineyards in Bordeaux, Smith Haut Haut Lafitte is in one large block of vines, which is then subdivided into 140 smaller parcels. The best part of the vineyard is located at the center, on the gravel plateau of Smith Haut Lafitte, which has a peak elevation of 40 meters. Here you find much of their best Cabernet Sauvignon vines planted.
At Smith Haut Lafitte, all work in the vineyard is organic and self-sustainable. In fact, much of the farming techniques employed are with an eye to biodynamic farming techniques. Fabien Teitgen, the Technical Director for all the Cathiard properties is an integral part of their estate's success.
Fabien Teitgen likes to keep up with any technical improvements and is clearly driven to produce the best quality possible is always on the lookout for ways to improve the wine at Smith Haut Lafitte from work in the vineyards, to efforts in the cellars. Recently, Smith Haut Lafitte began a program experimenting with whole cluster fermentation for a portion of their Merlot.
This means that some of the Merlot was vinified with their grape skins intact. Michel Rolland and Stephane Derenoncourt are used as consultants. The percentage of the grapes vinified with stems ranges from 10-20% of the harvest.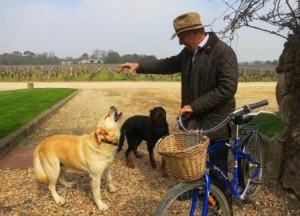 For the vinification of the red wine for Smith Haut Lafitte, after sorting and pre-fermentation cold maceration, the grapes are whole berry fermented in 30 large, temperature-controlled, oak vats that range in size from 60 hectoliters up to 100 hectoliters.
A portion of the Merlot is vinified with the stems intact. Malolactic fermentation takes place in a combination of new, French oak barrels, older barrels, and vats. All wine is moved by gravity in the cellars of Smith Haut Lafitte. The wine ages on its lees for the first few months of aging.
The red Bordeaux wine of Smith Haut Lafitte is aged in an average of 60% new, French oak barrels for between 16 to 18 months. On average 10,000 cases of Smith Haut Lafitte red wine are produced each vintage.
To produce the white wine of Smith Haut Lafitte, the grapes are whole berry fermented using a pneumatic press. There is no skin contact or malolactic fermentation. Vinification takes place in French oak barrels. The wines are aged on their fine lees for 12 months with stirring.
The white Bordeaux wine of Smith Haut Lafitte is aged in 45% new, French oak barrels for an average of 12 months prior to bottling. For Smith Haut Lafitte Blanc, the production is close to 2,500 cases per year.
The best vintages of Chateau Smith Haut Lafitte Rouge are: 2022, 2021, 2020, 2019, 2018, 2017, 2016, 2015, 2012, 2010, 2009, 2008, 2006, 2005 and 2000. Smith Haut Lafitte is making the best wines under the ownership of the Cathiard family in the history of the estate. Older vintages can be risky to purchase today.
As you can see, the best vintages for the red wine and white wine of Smith Haut Lafitte can be different from time to time.
The best vintages of Smith Haut Lafitte Blanc are: 2022, 2021, 2020, 2019, 2018, 2017, 2016, 2015, 2014, 2013, 2012, 2011, 2010, 2009, 2008, 2007, 2006 and 2005.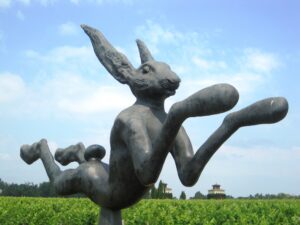 Chateau Smith Haut Lafitte produces 2-second wines for their red wine. The blends are what differentiates the wines. Les Hauts de Smith is produced from an average blend of 55% Merlot and 45% Cabernet Sauvignon. Le Petit Haut Lafitte is made from an average blend of 55% Cabernet Sauvignon and 45% Merlot.
Le Petit Haut Lafitte is made for export. Les Hauts de Smith is designed to be an earlier drinking wine that is sold to consumers and restaurants.
Chateau Smith Haut Lafitte also makes two-second wines for their white Bordeaux wine, Les Hauts de Smith Blanc, which is produced from 100% Sauvignon Blanc and Le Petit Haut Lafitte Blanc which is a blended wine Semillon that is made for export. The Cathiard family purchased Chateau Cantelys in 1994 and Chateau Le Thil more recently. Both estates are located close to Smith Haut Lafitte in the Pessac Leognan appellation.
The property also features a world-class spa, Les Sources de Caudalie, which is within walking distance from the winery. They specialize in Vinotherapie, which uses grape extracts in many of their products and treatments. http://sources-caudalie
When to Drink Chateau Smith Haut Lafitte, Anticipated Maturity, Decanting Time
Chateau Smith Haut Lafitte needs time before it begins to show its true character. Smith Haut Lafitte needs at least 8-10 years of aging in good vintages until it is ready to be enjoyed. Young vintages can be decanted for 2-3 hours or more. This allows the wine to soften and open its perfume.
Older vintages might need very little decanting, just enough to remove the sediment. Chateau Smith Haut Lafitte offers its best drinking and should reach peak maturity between 12 and 30 years of age after the vintage.
Serving Chateau Smith Haut Lafitte with Wine, Food, Pairing Tips
Chateau Smith Haut Lafitte is best served at 15.5 degrees Celsius, 60 degrees Fahrenheit. The cool, almost cellar temperature gives the wine more freshness and lift. Chateau Smith Haut Lafitte is best served with all types of classic meat dishes, veal, pork, beef, lamb, duck, game, roast chicken, roasted, braised, and grilled dishes. Chateau Smith Haut Lafitte is also good with Asian dishes, hearty fish courses like tuna, mushrooms, and pasta.
The white wine of Chateau Smith Haut Lafitte is best served with a myriad of different seafood dishes, shellfish, crab, lobster, sushi, sashimi, chicken, pork, and veal, as well as Asian cuisine.
In July 2011, Chateau Smith Haut Lafitte purchased a majority of the vineyard property belonging to the neighboring estate, Chateau Le Thil. 11.6 hectares of vines and 8.2 hectares of verdant parkland went to Smith Haut Lafitte. Much of that land is located next to Smith Haut Lafitte and was actually part of the original estate that was owned by Lodi Duffour Dubergier.
In essence, this reunited the original vineyards. Le Thil belonged to his nephew, from whom the de Laitre family is descended. The remaining vineyard land was sold to Les Carmes Haut Brion.
In July 2014, the Cathiard family continues expanding their holdings in Bordeaux with the purchase of Chateau Beauregard in Pomerol and Bastor Lamontagne in Sauternes. They sold Bastor Lamontagne in 2019. The Pomerol and Sauternes properties were purchased in a partnership between the Moulin Family, the owners of the large, French chain of Galerie Lafayette stores, and the Cathiard Family.
In 2019, The Cathiard family continued expanding their holdings when they purchased Flora Springs in Napa Valley, in the Rutherford appellation. Floral Springs is a historic property, founded in 1885.
Château Smith Haut Lafitte Wine Tasting Notes
87 Vintages 708,444 Views Sort by Vintage-Rating
2022
Château Smith Haut Lafitte (Pessac-Léognan)

Inky dark in color, the wine requests a bit of effort before jumping into its nose of spice, cigar wrapper, blackberries, black currants, flowers, wet earth, and smoke. On your palate, the purity in the fruit, elegance, and lift is there. But what stands out is the width in your mouth as the wine caresses every part of your palate with its silky textures, and richness. The finish seals the deal as the wine has real staying power, staying with you for over 50 seconds! Harvesting took place from September 5 - September 30. Yields were low at 28 hectoliters per hectare. The wine is a blend of 64% Cabernet Sauvignon, 32% Merlot, 3% Cabernet Franc and 1% Petit Verdot, and is aging in 60% New, French oak barrels for 18 months. 14.5% ABV. pH 3.55. Is this the best vintage of Smith Haut Lafitte ever produced? Maybe. Let's revisit when the wine is in the bottle. Drink from 2027-2055. 98-100 Pts.

2,412 Views

Tasted

May 8, 2023

2022
Château Smith Haut Lafitte Blanc (Pessac-Léognan)

Honeysuckle, lemon rind, spice, crushed rocks, white peach, tangerine and vanilla deliver the complex aromatics. Fresh and creamy, with layers of sweet, yellow citrus, pineapple, and a breath of herbs on the backend, the wine shows promise. This is going to be simply fabulous on release. The harvest took place August 18 - September 2. The wine blends 90% Sauvignon Blanc, 5% Semillon, and 5% Sauvignon Gris. ABV %14.5. Drink from 2025-2035. 95-95 Pts.

1,944 Views

Tasted

May 8, 2023

2022
Château Smith Haut Lafitte Le Petit (Pessac-Léognan)

Showing a nice depth of color, the wine exudes cigar box, cedar, mint, currants, and blackberries. Elegant, fresh, and balanced, the wine delivers its layers of sweet, ripe, black, and red fruits effortlessly. This is the finest vintage of Le Petit Haut Lafitte ever produced. It promises to drink well for at least 15 years or more. The wine is made from a blend of 60% Cabernet Sauvignon, and 40% Merlot. Drink from 2025-2040. 93-95 Pts.

2,533 Views

Tasted

May 8, 2023

2022
Château Smith Haut Lafitte Le Petit Blanc (Pessac-Léognan)

Grapefruit, flowers, orange rind, and lemon peel create the nose. On the palate, the wine is creamy, forward, and ready to go with its lemon dominated fruity, mildly chalky finish. The wine is a blend of 80% Sauvignon Blanc, with 20% Semillon. Drink from 2024-2030. 93-93 Pts.

2,275 Views

Tasted

May 8, 2023

2022
Les Hauts de Smith (Pessac-Léognan)

Tobacco, mint, currants, and cocoa create the nose. On the palate, the wine is soft, silky, and lifted, with sweetness, and elegance in the finish. This is already a treat in your glass. But give it a year or two in the cellar, and it is going to be even better. The wine is a blend of 60% Merlot with 40% Cabernet Sauvignon. Drink from 2025-2038. 92-94 Pts.

2,489 Views

Tasted

May 8, 2023

2022
Les Hauts de Smith Blanc (Pessac-Léognan)

Waxy lemon, orange rind, white peach and tangerine with a dash of lime at the back of the nose. On the palate, the wine is sweet, fresh, and creamy, finishing with yellow, citrus rind in the endnote. The wine is produced from 100% Sauvignon Blanc. Drink from 2024-2030. 92-92 Pts.

2,397 Views

Tasted

May 8, 2023

2021
Château Smith Haut Lafitte Blanc (Pessac-Léognan)

Green apples, pineapple, flowers, vanilla, lemon chiffon and orange blossoms crowd into the nose. Energetic, crisp, fresh, clean and pure with a fabulous pop in the mouth from all the layers of sweet, but vibrant fruits. The touch of peppery spice in the finish adds another dimension. The wine was produced from a blend of 90% Sauvignon Blanc, 5% Sauvignon Gris and 5% Semillon. 13.5% ABV. Drink from 2023-2035. 98-98

2,510 Views

Tasted

May 20, 2022

2021
Château Smith Haut Lafitte (Pessac-Léognan)

Dark in color, the wine opens with blackberry, boysenberry, flowers, cocoa, licorice, chocolate and black cherry. The wine is soft, polished, elegant and refined, with silky tannins, energy and purity to the fruit, which you can taste in the mid-palate. The finish delivers a precise note of chocolate-covered mint and cherries with a mineral, chalky endnote. Blending 63% Cabernet Sauvignon, 33% Merlot, 3% Cabernet Franc and 1% Petit Verdot, 13.5% ABV pH of 3.65. The harvest took place September 22 through October 14. Yields were low at only 22 hectoliters per hectare. Drink from 2027-2047. 94-96

2,669 Views

Tasted

May 20, 2022

2021
Les Hauts de Smith Blanc (Pessac-Léognan)

Honeysuckle, white peach, orange rind, lemon peel and tangerine with a dab of honey, the wine balances its creaminess with its vibrant, freshness. The wine is produced from 80% Sauvignon Blanc and 20% Semillon. Drink from 2023-2028. 93-93

2,000 Views

Tasted

May 20, 2022

2021
Château Smith Haut Lafitte Le Petit Blanc (Pessac-Léognan)

White peach, flowers, lemon grass, mango and pomelo make the perfume. Bright, crisp, juicy and packed with the crunch of green apples and sweet yellow citrus, this is already easy to enjoy. The wine is produced from 100% Sauvignon Blanc. Drink from 2023-2028. 92-92

1,891 Views

Tasted

May 20, 2022

2021
Château Smith Haut Lafitte Le Petit (Pessac-Léognan)

Deep ruby in color, the wine has depth and volume, soft, ripe tannins, roundness, length and lift, finishing with soft, fresh, dark currants and leafy tobacco nuances. The wine is made from a blend of 60% Cabernet Sauvignon paired with 40% Merlot. Drink from 2024-2037. 90-92

1,776 Views

Tasted

May 20, 2022

2021
Les Hauts de Smith (Pessac-Léognan)

Milk chocolate, mint, plums and black raspberries, with sweet, ripe, red cherries and wet earth on the nose. The wine is medium-bodied, soft, silky and fresh, with a touch of chalk and lift to the round-textured fruits in the finish. The wine was made from a blend of 60% Merlot and 40% Cabernet Sauvignon. Drink from 2023-2032. 89-91

1,982 Views

Tasted

May 20, 2022

2020
Château Smith Haut Lafitte (Pessac-Léognan)

The impressive dark hue provides the introduction to the equally dark-fruited profile on the nose and palate. The wine is all about its richness, intensity, length and palate presence, which somehow, remains perfectly balanced, with all of its layers of blackberries, smoke, espresso, black cherries, licorice, smoke and chocolate. What is important to pay attention to here is the purity in the fruit, the lift, balance and freshness on the palate, and of course, the length which goes on for close for over 50 seconds! The finish blends power with polished, elegance, creamy tannins and a showy display of sweet, black cherries, plums, chocolate, and spice. As I mentioned in my barrel notes, previously, in some years, it felt like you were tasting a wine made in the cellars. But that is no longer the case at Smith Haut Lafitte, as now, you are clearly tasting a wine produced in the vineyard. Drink from 2025-2055.

6,394 Views

Tasted

Mar 21, 2023

Incredibly dark in color, the aromatics spring from the glass with smoke, tobacco leaf, blackberry, cassis, licorice, flowers, cocoa and cigar box notes. The wine is full-bodied, rich, lush, opulent and intense. All that power is harnessed by freshness, intensity and lift. There is a beautiful sense of purity and vibrancy not found in previous vintages. With textures of silk and cashmere, with layers of perfectly ripe, seductive, black and dark red fruits accompanied by Valrhona chocolate, the seamless finish stays with you, expanding for close to 60 seconds! This is clearly the best wine Smith Haut Lafitte ever produced! The reason is simple. Previous vintages at times felt like they were made in the cellar. Here you taste a wine that was produced in the vineyard. Blending 65% Cabernet Sauvignon, 30% Merlot, 4% Cabernet Franc and 1% Petit Verdot, 14.5% ABV pH of 3.65. The harvest took place September 12 through September 30, yields were only 32 hectoliters per hectare. To celebrate 30 years of ownership at the estate, the 2020 will be produced with a special one-time-only black and gold label. 97-99 Pts

9,029 Views

Tasted

May 20, 2021

2020
Château Smith Haut Lafitte Blanc (Pessac-Léognan)

Rich, lush and creamy, with an alluring bouquet of honeysuckle, lemon rind, white peach, vanilla, and honeyed lemon peel, this is going to be simply fabulous on release, providing pleasure for over a decade. Drink from 2023-2034.

1,907 Views

Tasted

Mar 21, 2023

With the pop of grapefruit, white peach, lemon peel, flowers, orange rind and honeysuckle in the nose, and a creamy, sweet, fresh, juicy, slightly honeyed, lush, white peach and citrus finish, you have all the ingredients needed for a luscious, white Bordeaux wine. The wine was produced from a blend of 90% Sauvignon Blanc, 5% Sauvignon Gris and 5% Semillon. To celebrate 30 years of ownership at the estate, the 2020 will be produced with a special one-time-only black and gold label. 97 Pts

3,161 Views

Tasted

May 20, 2021

2020
Château Smith Haut Lafitte Le Petit (Pessac-Léognan)

Vibrant, fresh, lifted and elegant, it takes no effort to dig into the glass and find all of the layers of chocolate-covered plums, currants, cherries, licorice, smoke and salt-edged tannins. Medium-bodied with opulence and vibrance, this could be my favorite vintage of Le Petit Smith Haut Lafitte produced yet. Drink from 2024-2040.

2,291 Views

Tasted

Mar 21, 2023

Deep in color, the complex nose shows off its floral, spice, smoke, tobacco, olive, herb and currant profile with ease. On the palate, the wine is fresh, sweet, lifted and juicy, with a beautiful sweetness to the fruits, silky tannins and a soft, round, polished endnote. The wine is made from a blend of 60% Cabernet Sauvignon and 40% Merlot. 91-93 Pts

3,325 Views

Tasted

May 20, 2021

2020
Château Smith Haut Lafitte Le Petit Blanc (Pessac-Léognan)

Blending about 80% Sauvignon Blanc, with 20% Semillon, you find a nose of flowers, vanilla, spice, almonds, grapefruit, orange rind and honeysuckle. Rich and creamy, this is already a treat in your glass. Drink from 2023-2028.

1,601 Views

Tasted

Mar 21, 2023

Honeysuckle, spring flowers, waxy lemons and tangerine rind on the nose hit it just right. Creamy, sweet, and fresh, with a core of bright juicy, yellow citrus in the endnote finishes everything off nicely. The wine blends 80% Sauvignon Blanc with 20% Semillon. 92 Pts

2,240 Views

Tasted

May 20, 2021

2020
Les Hauts de Smith Blanc (Pessac-Léognan)

Flowers, grapefruit, Meyer lemon, orange rind and flowers with white peaches create the perfume. Right in the middle between the corner of fresh and creamy, the finish has accents of spice and almonds to compliment the yellow citrus and pineapple in the finish. The wine is produced with 100% Sauvignon Blanc. Drink from 2023-2028.

1,609 Views

Tasted

Mar 21, 2023

Crisp pomelo, Meyer lemons, flowers, bees wax, white peach and almonds create the bouquet. Bright, juicy, fresh and creamy, the wine is vibrant, long and complete, with an array of yellow citrus and pineapple in the finish. The wine is produced with 100% Sauvignon Blanc. 93 Pts

3,070 Views

Tasted

May 20, 2021

2020
Les Hauts de Smith (Pessac-Léognan)

Lush, ripe, ripe, and fresh, this multi-layered wine offers silky, polished textures and layers of chocolate covered plums and black cherries with a smoky edge. The wine is a blend of 60% Merlot and 40% Cabernet Sauvignon. This is so delicious now, it is impossible not to finish your glass and go back for more. Drink from 2023-2039.

1,551 Views

Tasted

Mar 21, 2023

Blending 60% Merlot and 40% Cabernet Sauvignon produced a round, soft, forward, supple-textured, medium-bodied, accessible wine with loads of chocolate tinged fruit on the mouth and in the mildly-spicy, sweet, fresh finish. 90-92 Pts

3,285 Views

Tasted

May 20, 2021

2019
Château Smith Haut Lafitte (Pessac-Léognan)

Almost opaque in color, the nose grabs your focus with your first swirl and sniff due to all the blackberries, smoke, black cherry, espresso, wet earth, cocoa and flowers. On the palate, the wine is already expressive. Voluptuous, seductive, silky fresh and rich, the layers of fruit coat your palate, leaving you with a sensuous finish packed with waves of dark red fruits that linger and expand. The wine is so good now, we drank the bottle for dinner knowing that over the next 2-3 decades, the wine is going to get better and better. Drink from 2025-2055.

7,770 Views

Tasted

Mar 29, 2022

Quite deep in color, the initial nuances of chocolate mint, flowers, spice, incense, espresso and smoky red fruits fills your nose and glass. On the palate, the wine is fleshy, seductive, soft and loaded with dark sweet fruits. Expansive, silky and long, the layers of sweet fruits linger in the finish. The fruit shows a beautiful purity and sensuous quality in the fruits. The wine was made from a blend of 59% Cabernet Sauvignon, 36% Merlot, 4% Cabernet Franc and 1% Petit Verdot, reaching 14.2% ABV with a pH of 3.7. The harvest took place September 23 through October 10. Yields were 38 hectoliters per hectare with the grand vin produced from only 40% of the harvest. 96-98 Pts

9,168 Views

Tasted

Jun 8, 2020

2019
Château Smith Haut Lafitte Blanc (Pessac-Léognan)

The attention seeking perfume kicks in with flowers, white peaches, dried pineapple, and a touch of honeydew melon. Lush, creamy and with a dab of honey to sweeten all the yellow and orange citrus on the palate, the wine finishes creamy sweet and fresh. Drink from 2022-2035.

2,633 Views

Tasted

Mar 29, 2022

Walk into a flower garden and squeeze lemons, grapefruit and white peach all over everything, with honeydew melon and you get an idea of the nose here. Great lift, vibrancy, elegance and mouth-feel, with length, purity and freshness. This is the best white wine from Smith Haut Lafitte in a few years! The wine was produced from a blend of 90% Sauvignon Blanc, 5% Sauvignon Gris and 5% Semillon. 97 Pts

5,187 Views

Tasted

Jun 8, 2020

2019
Château Smith Haut Lafitte Le Petit (Pessac-Léognan)

Cedar, tobacco leaf, herbs, cherries and blackberries crowd into the nose. Elegant, soft, polished and fresh, the wine is refined, energetic, lusciously textured with a finish that resonates due to all of its cocoa tinted, dark, red pit fruits with their dash of chocolate that comes in at the very end. Drink from 2023-2035.

3,638 Views

Tasted

Mar 29, 2022

A deep shade of ruby, the wine pops with its smoke, licorice, roasted coffee bean and dark red fruit note. Fruity with structure and roundness, the wine feels good as it hits your palate with concentrated, soft, ripe, sweet fruit. The finish gives you a nice dusty quality to the ripe fruit, along with just a hint of bitter chocolate. The wine is made from a blend of 60% Cabernet Sauvignon and paired with 40% Merlot. 91-93 Pts

4,419 Views

Tasted

Jun 8, 2020

2019
Les Hauts de Smith Blanc (Pessac-Léognan)

Vibrant, fresh and juicy with all the green apples, grapefruit and sweet lemon rind you could ask for. Luscious, fresh, fruity and already a treat to taste. Drink from 2022-2028. The wine is 100% Sauvignon Blanc. Drink from 2022-2028.

1,407 Views

Tasted

Mar 29, 2022

Grapefruit, green apple, honeysuckle, mango, banana and a touch of vanilla make a beautiful nose. Lush, fresh, juicy and with sweet yellow fruits and white flowers in the mouth. This is a serious white Bordeaux that sells for a song. The wine is 100% Sauvignon Blanc. 92 Pts

4,454 Views

Tasted

Jun 8, 2020

2019
Les Hauts de Smith (Pessac-Léognan)

Dried roses, black cherries, smoke, flowers, wet earth and blackberries shine in the nose. Rich, round, fresh and polished, the silky-textured, round, full finished loads you up with dark red fruits from the mid-palate that carry all the way through to the creamy-textured end note. This is already a treat in your glass. But give it a year or two in the cellar and it is going to be even better. Drink from 2023-2035.

2,169 Views

Tasted

Mar 29, 2022

The aromas of fresh flowers is the first thing you notice before moving to the smoke, espresso and fresh fruit charms found here. Soft, medium-bodied and clean, you can drink this on release or age it for up to a decade. The wine is perfect for restaurants, which is what the production is vinified for. The wine was made from a blend of 60% Merlot and 40% Cabernet Sauvignon. 90-92 Pts

2,947 Views

Tasted

Jun 8, 2020

2019
Château Smith Haut Lafitte Le Petit Blanc (Pessac-Léognan)

Sweet, ripe, juicy, yellow citrus and crushed rocks are what you initially notice and what you find in the fresh, vibrant, finish. Drink from 2022-2028.

1,765 Views

Tasted

Mar 29, 2022

Juicy, sweet, fresh, ripe, bright, crisp citrus, orange rind and white flowers from start to finish. Pop this and pair it with grilled seafood this summer. 91 Pts

3,448 Views

Tasted

Jun 8, 2020

2018
Château Smith Haut Lafitte (Pessac-Léognan)

Deep, dark almost inky in color, the wine pops with smoke, licorice, wet forest, spice box, cherry, black raspberry, espresso and dark chocolate create an exciting aromatic profile. The wine is rich, deep, dense, concentrated, plush and sensual. There is a lot going on here, but everything is in harmony. Most of the oak is already integrated, due to a reduction of time in the barrel and less toast. This helps show off the purity in the fruits and softens the expression, making this a stellar wine, that will age gracefully for decades. Produced from a blend of 60% Cabernet Sauvignon, 34% Merlot, 4% Cabernet Franc and 2% Petit Verdot, not much wine was produced as yields were less than half of a normal year. This could be my favorite vintage of Smith Haut Lafitte.

5,630 Views

Tasted

Mar 9, 2021

Opaque in color, just one look tells you this is going to exciting to taste. Licorice, smoke, barbecue, burning campfire embers and black fruits might be the first thing you notic but it is the palate, coated by the layers of sensuous, pure, ripe, velvet textured fruit that really rocks. The wine is creamy, juicy and even with all that fruit -- fresh! The finish must last at least 60 seconds as it moves back and forth from red fruit to black fruit several times. There is serious competition for the best vintage ever from Smith Haut Lafitte, as there have been so many great vintages here but clearly 2018 is in contention for the top title. The wine was made from a blend of 60% Cabernet Sauvignon, 34% Merlot, 4% Cabernet Franc and 2% Petit Verdot, reaching 14.25% ABV with a pH of 3.7. The harvest took place August 24-September 17, which is quite early for Smith Haut Lafitte. 2018 is a low yield vintage here at only 21 hectoliters per hectare due to hail and issues with mildew. 97-99 Pts

5,005 Views

Tasted

Apr 19, 2019

2018
Château Smith Haut Lafitte Blanc (Pessac-Léognan)

Flowers, white peach, yellow citrus, pears, green apples and even a touch of vanilla tinged cantaloupe are found in the aromatic complexities. Balanced on the precipice of opulent and fresh, the wealth of fruit is sweet, ripe, long, creamy and a pleasure to allow to linger on your palate. The wine blends 90% Sauvignon Blanc, 5% Sauvignon Gris and 5% Semillon.

1,900 Views

Tasted

Mar 9, 2021

White peach, flowers, honeysuckle, lemons, pomelo and Granny Smith apples with just a touch of honey are on the nose and palate. The finish adds pears, vanilla and almond with traces of vanilla bean to round things out. The wine was produced from a blend of 90% Sauvignon Blanc, 5% Sauvignon Gris and 5% Semillon.

2,956 Views

Tasted

Apr 19, 2019

2018
Château Smith Haut Lafitte Le Petit (Pessac-Léognan)

Cigar box, cedar, tobacco leaf, flowers, blackberry, currants, licorice, vanilla and dark cherry aromatics create the nose. On the palate, the wine is round,, soft, polished and fresh with good sweetness to the fruits, concentration and a finish loaded with cocoa, cherries, licorice, spice and espresso. This is a top vintage for Le Petit Haut Lafitte that will drink well for at least 12 years or more. The wine is made from a blend of 60% Cabernet Sauvignon and 40% Merlot.

4,084 Views

Tasted

Mar 9, 2021

Bay leaf, scorched earth, black raspberry, blackberry, licorice, vanilla and smoke weave an arousing aromatic profile. The wine is concentrated, rich, silky and with good density of flavor. The fruit is ripe, soft and polished with freshness, blackberries dipped in chocolate, licorice and toast in the finish. I am quite certain this is the best vintage of Le Petit Haut Lafitte ever produced! The wine is made from a blend of 60% Cabernet Sauvignon and paired with 40% Merlot. 91-93 Pts

4,661 Views

Tasted

Apr 19, 2019

2018
Les Hauts de Smith (Pessac-Léognan)

Tobacco, wet earth, cedar, smoky red berries and dark chocolate open the nose. The wine is medium-bodied, lush, sweet, and fresh with round tannins, soft textures and a liberal dose of dark chocolate covered plums, spice and espresso in the finish. This wine is perfect for restaurants, or early drinking pleasure, which is what the production is vinified for. The wine was made from a blend of 60% Merlot and 40% Cabernet Sauvignon.

1,788 Views

Tasted

Mar 9, 2021

Wet earth, cigar box and herbs are all over the place. Supple, rich with a strong shot of smoke, dark red fruits, licorice and espresso bean on the palate, this wine is perfect for restaurants, which is what the production is vinified for. The wine was made from a blend of 60% Merlot and 40% Cabernet Sauvignon. 91-93 Pts

2,707 Views

Tasted

Apr 19, 2019

2018
Les Hauts de Smith Blanc (Pessac-Léognan)

Lemon fresh, with grapefruit, white peach and flowers opens as soon as the cork is popped. Fresh, sweet, bright and filled with yellow citrus and green apple on the palate, this gem is ready for dinner tonight.

2,229 Views

Tasted

Mar 9, 2021

Bright, yellow citrus blended with juicy, green apples hits the spot. If you are seeking a fresh, easy-to-like white Bordeaux, this is your wine.

3,055 Views

Tasted

Apr 19, 2019

2018
Château Smith Haut Lafitte Le Petit Blanc (Pessac-Léognan)

Round, ripe, sweet and packed with spicy, yellow citrus, lemon rind, almonds and tangerine, this is ready to go. I'd opt for drinking this over the next 3-5 years.

2,016 Views

Tasted

Mar 9, 2021

Fresh, juicy lemons with a shot of orange on the nose and palate make for perfect, near term, summery drinking.

2,531 Views

Tasted

Apr 19, 2019

2017
Château Smith Haut Lafitte Blanc (Pessac-Léognan)

Everything is on target here. The nose with its flowery aromatics paired with yellow citrus, orange blossom, mint leaf and grapefruit works. On the palate, the lushly textured fruit has that beautiful acidic pop, giving you citrus, mango and vanilla in the finish. This should age quite well.

3,732 Views

Tasted

May 17, 2020

With honeysuckle, lemons, pear, almonds and traces of vanilla bean, this wine is loaded with sweet yellow fruits, crushed rocks and vibrant acidity. Offering a buoyancy and a profundity of flavor with length and complexity, this wine was produced from a blend of 90% Sauvignon Blanc, 5% Sauvignon Gris and 5% Semillon. It reached 13.5% ABV with a pH of 3.15.

3,712 Views

Tasted

Apr 26, 2018

2017
Château Smith Haut Lafitte (Pessac-Léognan)

Round, deep, full-bodied, lush and with good intensity of flavor, the wine has richness and length. All of this is a good thing, so you can catch all of the smoke, tobacco, dark cocoa and black with red fruits. The finish delivers length and persistence, coupled with the ability to age.

7,672 Views

Tasted

May 17, 2020

On the far edge of opaque with dark purple accents glimmering in a submerged cavern of blood red, espresso, smoke, black fruits, wet earth, licorice, truffle and dark chocolate introduce themselves instantly. Full-bodied, plump and glamorous with serious density, length and character, the tannins are ripe but this wine is going to need time in the cellar even with all its ripe, supple fruits. The wine was made from a blend of 60% Cabernet Sauvignon, 35% Merlot, 4% Cabernet Franc and 1% Petit Verdot, reaching 13.5% ABV with a pH of 3.7. The harvest took place September 11 through September 29 and the Grand Vin represents just 40% of the harvest. Due to the frost, the yields here are very low – sadly, only 30 to 35 hectoliters per hectare.

4,265 Views

Tasted

Apr 26, 2018

2017
Les Hauts de Smith Blanc (Pessac-Léognan)

Rocks, stone and pomelo with the skins of freshly picked lemons get the wine going. On the palate, there is an indelible stamp of sprightly and sweet, offering its pure lemon nucleus with ease. This wine is always made from 100% Sauvignon Blanc.

2,601 Views

Tasted

Apr 26, 2018

2017
Château Smith Haut Lafitte Le Petit Blanc (Pessac-Léognan)

Sunny citrus fruits dominated by an extra splash of pomelo to begin. In the mouth, the wine is juicy and fresh with a zippy, sweet blast of a well-pared, sugared grapefruit in the finish.

2,071 Views

Tasted

Apr 26, 2018

2017
Château Smith Haut Lafitte Le Petit (Pessac-Léognan)

With a nice nose of leaf, cassis, smoke and wet earth, the wine is fresh, ripe, sweet and juicy. The cassis has a nice, spicy leaning in the medium bodied, finish. The second wine of Smith Haut Lafitte is produced for export. The wine is made from a blend of 60% Cabernet Sauvignon and paired with 40% Merlot.

2,965 Views

Tasted

Apr 26, 2018

2017
Les Hauts de Smith (Pessac-Léognan)

Dark red fruits, espresso, plums and smoke on the nose. The wine is elegant, fresh, forward and easy to taste, finishing with sweet, ripe, red fruits and a hint of oak in the soft textured, bright, endnotes. The wine was made from a blend of 60% Merlot and 40% Cabernet Sauvignon.

2,646 Views

Tasted

Apr 26, 2018

2016
Château Smith Haut Lafitte (Pessac-Léognan)

The depth of color is serious. On the nose, there is dark red fruits, licorice, smoke, herbs and espresso bean. The wine is clearly intense, and also lifted, which is very hard to do! The oak is better integrated than in previous vintages and the velvet and silky texture on the palate is a complete turn on. Everything is in balance and harmony here. The finish is seamless. This is going to age quite well.

9,446 Views

Tasted

Sep 21, 2019

This is a strong candidate for the best wine yet produced by the Cathiard family at Smith Haut Lafitte. The inky color lets you know this is going to be packed and stacked with layers of ripe fruit. But there is more going on here than concentration. Dense, yet light on its feet, the fruit displays a level of purity not seen here before. The oak is better integrated and velvet and silky texture is a complete turn on Everything is in balance and harmony here.

10,930 Views

Tasted

Feb 10, 2019

This just keeps getting better and better. Intensity, power, concentration, lush, soft, polished tannins and a finish that sticks with your for about 50 seconds, letting you delve into its dark, ripe, smoky fruits, licorice, earth, espresso nose and cashmere tannins. Is this the best vintage of Smith Haut Lafitte? Maybe. Regardless, it is going to give the 2009 and 2010 a run for the money.

8,776 Views

Tasted

May 12, 2018

With a good depth of color, the wine is almost opaque with dark purple accents. Espresso, smoke, black fruits, wet earth, licorice, truffle and dark chocolate come right out, when asked. Full bodied, fat and opulent, with serious density, length, character and tannins. The tannins are ripe, but this is going to need time in the cellar, even with all the ripe, supple fruits. The wine was made from a blend of 65% Cabernet Sauvignon, 30% Merlot, 4% Cabernet Franc and 1% Petit Verdot, reaching 13.75% ABV with a Ph of 3.7, the harvest took place from September 22 to October 12 and the Grand Vin represents just 40% of the harvest.

7,880 Views

Tasted

Apr 29, 2017

2016
Château Smith Haut Lafitte Blanc (Pessac-Léognan)

Ripe, sweet and juicy, with flowers, lemon rind, honeysuckle and white peach. The wine is on the lush side of the style range.

3,293 Views

Tasted

Sep 21, 2019

A bit rounder than usual, the wine pops with its yellow citrus, honeysuckle, white peach and floral notes. Fleshy, juicy and fresh, this will not need more a few years in the cellar to develop.

2,849 Views

Tasted

Feb 11, 2019

White peach, honeysuckle, pie crust and lemon curd aromatics are all over the place. The wine is concentrated, the fruit is sweet and juicy, but a but more lift would have made this really rock. The wine was produced from a blend of 90% Sauvignon Blanc, 5% Sauvignon Gris and 5% Semillon, reaching 14% ABV with a pH of 3.2.

3,892 Views

Tasted

Apr 29, 2017

2016
Château Smith Haut Lafitte Le Petit (Pessac-Léognan)

Earthy, smoky, wet forest, licorice and dark plums, with good density, supple, textures and a tannic finish, with a bit of dryness in the end note. The second wine of Smith Haut Lafitte is produced for export from Les Hauts de Smith, as it is dominated by 60% Cabernet Sauvignon and paired with 40% Merlot. Earthy scents coupled with tobacco, coffee, black raspberry and plums reveal freshness in the fruit, softness in the tannins and a spicy, dark, red fruit finish.

4,516 Views

Tasted

Apr 29, 2017

2016
Les Hauts de Smith (Pessac-Léognan)

Dark fruit, coffee bean, soft, polished textures and a dark, sweet, open, medium bodied, dark cherry finish that feels great, and should be easy to drink. The wine was made from a blend of 60% Cabernet Sauvignon and 40% Merlot.

4,150 Views

Tasted

Apr 29, 2017

2016
Château Smith Haut Lafitte Le Petit Blanc (Pessac-Léognan)

Waxy, lemon curd on the nose leads you to a citrus filled, medium bodied, early drinking wine you can drink on release.

2,235 Views

Tasted

Apr 29, 2017

2016
Les Hauts de Smith Blanc (Pessac-Léognan)

Honeysuckle, Vermouth, grapefruit and herbs helps open the nose and the wine. Fleshy, yellow citrus with good sweetness, but not enough quite as much acidity as I would have liked are found here.

2,319 Views

Tasted

Apr 29, 2017

2015
Château Smith Haut Lafitte (Pessac-Léognan)

With a depth of color impossible to miss, the wine opens with smoke, licorice, blackberry, cassis, and wet forest aromatics. Rich, fleshy and concentrated with all the right stuff, the wine is ripe, sensuous, silky and polished, The finish delivers smoked fruits, ripe tannins and length of flavor, which keeps right on going. This will age seamlessly for decades. With bottle age, this could score higher, as it develops.

10,167 Views

Tasted

May 21, 2018

A seriously great wine from Smith Haut Lafitte. The wine has taken on additional nuances over the past year. It has filled out, softened and expanded. Dense, plush and character filled, this is one of the top wines ever produced at the property.

9,735 Views

Tasted

Jul 12, 2017

With a good depth of color, this wine pops with black cherry liqueur, blueberry, licorice, smoke, truffle, cigar box and espresso notes in the bouquet. A fine purity of fruit with sweetness and ripe berries give you a wine that is not as flashy as 2009 or 2010, but there is focus, finesse, elegance, polished tannins, concentration and intensity of flavor, with the ability to age and improve. The wine was made from a blend of 63% Cabernet Sauvignon, 33% Merlot, 2% Petit Verdot and 2% Cabernet Franc. Reaching 13.75% ABV with a pH of 3.7, the harvest took place from September 22 to October 12 and the Grand Vin represents just 40% of the harvest. Because 2015 is the 25th vintage for the Cathiard family, and it's the 650th year that wine has been made at the estate, the wine will be placed in a special bottle with a sharp looking black and gold label! 96 - 98 Pts

9,622 Views

Tasted

Apr 23, 2016

2015
Château Smith Haut Lafitte Blanc (Pessac-Léognan)

Honeysuckle, vanilla, yellow citrus peel and hints of orange fruits, there is left, energy and length here. The long, finish grabs you with its sweet, fresh, citrus, clay and tropical profile. Rich, long, fresh and expressive, this is just great and will only get better!

3,981 Views

Tasted

May 21, 2018

A melange of orange yellow citrus fruits, with accents of lime, papaya, vanilla and floral scents on the nose are the first things you notice. Richly textured, with layers of citrus fruits, honeydew melon and hints of tropical fruits fill up your palate. The wine is vibrant, long, sweet and fresh.

3,865 Views

Tasted

Mar 12, 2018

Bright, crisp, fresh, vibrant, yellow, citrus fruit with a hit of vanilla, flowers, stone and honey to complicate matters. Full bodied, round and lush, drink it young, or age it, either way, this is really quite nice.

4,288 Views

Tasted

Jul 11, 2017

Ripe, vibrant, zesty citrus, honeysuckle and vanilla with a lingering touch of honey and vanilla bean in the finish, this wine leaves an enjoyable, lasting impression. The wine reached 13.75% ABV with a pH of 3.2. The wine was made from a blend of 90% Sauvignon Blanc, 5% Sauvignon Gris and 5% Semillon. The harvest took place from August 31 to September 19.

4,054 Views

Tasted

Apr 23, 2016

2015
Les Hauts de Smith Blanc (Pessac-Léognan)

Using 100% Sauvignon Blanc, this wine jumps with fresh citrus peel, just squeezed lemon, lemongrass and orange rind. Richly textured and fresh, the wine is loaded with crisp, sweet, yellow citrus in the finish.

1,747 Views

Tasted

Apr 23, 2016

2015
Château Smith Haut Lafitte Le Petit Blanc (Pessac-Léognan)

Using 80% Sauvignon Blanc along with 20% Semillon, this wine offers lemon curd, succulent grapefruit, honeydew and waxy, citrus rind. It is Juicy, sweet, fresh and ripe and should be delicious upon release.

2,002 Views

Tasted

Apr 23, 2016

2015
Les Hauts de Smith (Pessac-Léognan)

Using 55% Merlot and 45% Cabernet Sauvignon, this wine shows good color and delivers an earthy, truffle, underbrush, and black raspberry sensation. With good freshness, soft tannins and a licorice with cocoa, round-textured, blackberry finish, it will offer a lot of early drinking, character-filled pleasure. 89 - 91 Pts

2,646 Views

Tasted

Apr 23, 2016

2015
Château Smith Haut Lafitte Le Petit (Pessac-Léognan)

The second wine of Smith Haut Lafitte is produced for export from Les Hauts de Smith, as it is dominated by 60% Cabernet Sauvignon and paired with 40% Merlot. Earthy scents coupled with tobacco, coffee, black raspberry and plums reveal freshness in the fruit, softness in the tannins and a spicy, dark, red fruit finish. 89 - 91 Pts

4,724 Views

Tasted

Apr 23, 2016

2014
Château Smith Haut Lafitte (Pessac-Léognan)

Clearly better in the bottle, than when last tasted in barrel, the wine has gained complexity, depth and softness. Full bodied, fleshy and concentrated, with loads of juicy, sweet, ripe, fresh, dark fruits, smoke, licorice and oak, 4-6 years of bottle age will add a lot to this already tasty wine.

5,410 Views

Tasted

Feb 7, 2017

With a deep color and a spicy-fruit-cigar-box sensation, the black and red fruits really shine through. There is a plush character to the texture with newness and lift, a touch of oak and sweet, ripe, spicy berries in the finish. From a blend of 62% Cabernet Sauvignon, 39% Merlot, 6% Cabernet Franc and 2% Petit Verdot, the wine reached 13.7% ABV with a pH of 3.7. 93-94 Pts

6,389 Views

Tasted

Apr 24, 2015

2014
Château Smith Haut Lafitte Blanc (Pessac-Léognan)

Honeysuckle, lemon peel, vanilla and just squeezed grapefruit notes are all over the place in this concentrated, luscious, remarkable combination of sweetness and acidity. There is length, character and persistence here.

2,779 Views

Tasted

Feb 7, 2017

The wine pops with sweet citrus, honeysuckle and vanilla notes. Ripe, zesty with fresh citrus and a lingering touch of honey and vanilla bean in the finish make a nice impression. From a blend of 90% Sauvignon Blanc, 5% Semillon and 5% Sauvignon Gris, the wine reached 13.7% ABV with a pH of 3.2. 94 Pts

2,702 Views

Tasted

Apr 24, 2015

2014
Les Hauts de Smith Blanc (Pessac-Léognan)

Showing a touch of honey, coupled with its grapefruit core, the bright, fresh finish is packed with lemon and fresh squeezed lime juice. 89 Pts

2,073 Views

Tasted

Apr 24, 2015

2014
Château Smith Haut Lafitte Le Petit Blanc (Pessac-Léognan)

Citrus, honeydew, pomelo and freshness make for pleasant, easy drinking, refreshing wine. 89 Pts

1,908 Views

Tasted

Apr 24, 2015

2014
Les Hauts de Smith (Pessac-Léognan)

With a hint of floral notes in the aroma, the wine is forward, spicy and ends with a sweet and tart cherry note. 86-88 Pts

3,073 Views

Tasted

Apr 24, 2015

2013
Château Smith Haut Lafitte Blanc (Pessac-Léognan)

One of the richer textured white Bordeaux wines of the vintage, the flamboyant, vanilla, spice, pineapple, white peach, meyer lemon and grapefruit aromatic display is completed with the display of luscious, white fruits and slightly honeyed, citrus in the finish

2,482 Views

Tasted

Feb 1, 2016

With good density, freshness and length, there is a blast of fresh-squeezed lemon, lime, vanilla and grapefruit that carries through from start to finish along with the perfect amount of freshness and lift to keep the wine lively and refreshing. 94-95 Pts

3,024 Views

Tasted

Apr 21, 2014

2013
Château Smith Haut Lafitte (Pessac-Léognan)

With a deep color for the vintage, the forward styled wine displays its smoke, roasted coffee, black cherry and earthy profile with ease. This should drink well on release.

3,900 Views

Tasted

Feb 3, 2016

With a spicy dark berry, smoke, earth and tobacco personality, the wine is plush, soft and fresh, ending with sweet black raspberries. Quite nice for the vintage. 91-93 Pts

3,426 Views

Tasted

Apr 21, 2014

2012
Château Smith Haut Lafitte (Pessac-Léognan)

Medium/full bodied, with an earthy, truffle, smoky, espresso, blackberry, plum and dark cherry filled nose. Soft, plush and polished, the ripe, sweet fruits linger on your palate.

5,562 Views

Tasted

Mar 11, 2015

From 55% Cabernet Sauvignon, 40% Merlot, 4% Cabernet Franc and 1% Petit Verdot, the wine reached 13.6% ABV with a pH of 3.7 and will be aged in 60% new French oak for between 16 to 18 months. Deep in color with a smoky nose complicated by licorice, coffee, dark cherry and earthy aromas, the wine is fat, lush and dense. Supple tannins and fresh, round dark fruits create a long, rich, opulent finish. The Grand Vin represents about 50% of the harvest. 93-96 Pts

6,271 Views

Tasted

Apr 25, 2013

2012
Château Smith Haut Lafitte Blanc (Pessac-Léognan)

Fresh honeydew melon, orange blossoms, grapefruit and fresh squeezed lemon with a dash of honey are found in the nose. On the palate, the wine is ripe, long and lively.

2,268 Views

Tasted

Mar 11, 2015

Blending 90% Sauvignon with equal parts Semillon and Sauvignon Gris, the wine will be aged in 50% new French oak. Grapefruit, lime, lemon, vanilla, guava and banana scents require little effort to find. Rich, fleshy and concentrated with balancing acidity and freshness, the long and fresh citrus finish refreshes and expands. 93-95 Pts

2,999 Views

Tasted

Apr 25, 2013

2012
Les Hauts de Smith (Pessac-Léognan)

Dominated by Merlot at 55% of the blend, with the remainder taken up by Cabernet Sauvignon, the forward, open wine offers soft black cherries, slightly dusty tannins and a sweet, dark cherry finish. 88-90 Pts

2,281 Views

Tasted

Apr 25, 2013

2012
Les Hauts de Smith Blanc (Pessac-Léognan)

From 100% Sauvignon Blanc, the wine offers fresh lemon rind, lime and hints of tangerine, finishing with fresh citrus notes. 88-90 Pts

4,420 Views

Tasted

Apr 25, 2013

2012
Château Smith Haut Lafitte Le Petit (Pessac-Léognan)

The second wine of Smith Haut Lafitte is produced for export and interestingly, it's the opposite of Les Hauts de Smith, as it's dominated by Cabernet Sauvignon, with the rest of the blend made from 45% Merlot. Coffee bean, licorice and black cherry notes open to a tannic, dark cherry-filled wine, which will need a few years before it is ready to drink. 87-89 Pts

4,117 Views

Tasted

Apr 25, 2013

2011
Château Smith Haut Lafitte Blanc (Pessac-Léognan)

With a blend of 90% Sauvignon Blanc, 5% Semillon and 5% Sauvignon Gris, the wine popped with vanilla bean, smoke, citrus, apple, stone and spicy tones. Rich, soft, fresh and refreshing, the wine finished with pomello and lemon peel in the crisp finish.

3,183 Views

Tasted

Feb 10, 2014

Blending 90% Sauvignon Blanc with equal parts Semillon and Sauvignon Gris, the wine will be aged in 50% new oak. Fresh-squeezed lemon, honeysuckle and grapefruit in the nose, which opens to a fleshy, mineral-driven, lively, concentrated and fresh citrus oil finish tinged with vanilla. 94-96 Pts

3,909 Views

Tasted

Apr 25, 2012

2011
Château Smith Haut Lafitte (Pessac-Léognan)

From an assemblage of 55% Cabernet Sauvignon, 36% Merlot, 8% Cabernet Franc and a drop of Petit Verdot, the wine will be aged in 60% new oak. This is a deep, dark-colored Pessac Leognan with a perfume offering licorice, coffee, earth and jammy black raspberry. Rich, full-bodied, plush and intense, the wine ends with a fresh, long, floral and sweet finish with spice, espresso and black cherry. 92-94 Pts

4,929 Views

Tasted

Apr 25, 2012

2010
Château Smith Haut Lafitte (Pessac-Léognan)

This is showing better than ever. It's lush, opulently textured, intense, yet with a good purity of fruit and elegant, silky tannins. Still young, the wine is inky dark in color, with a primary character, but the last few years have helped the wine fill out and expand. This is about potential, but it's clear that this is going to be something special when it matures.

8,540 Views

Tasted

Mar 22, 2017

Dark in color, smoke, licorice, truffle, tobacco and chocolate scents get you going. Thick, rich, intense, concentrated and deep, the intense finish is packed with sweet, ripe, dark, sweet, boysenberries and even darker chocolate. This is even better than when tasted earlier this year.

9,793 Views

Tasted

Oct 11, 2014

What a nose! Smoky blackberries, exotic spices, blueberries, licorice, jam, tobacco, olive tapenade and forest scents are impossible to avoid. The wine is incredibly concentrated, balanced, polished, sensuous and sexy. This blend of 64% Cabernet Sauvignon, 30% Merlot, 5% Cabernet Franc and 1% Petit Verdot should age and improve for decades.

10,290 Views

Tasted

Feb 15, 2013

Smith Haut Lafitte 64% Cabernet Sauvignon, 30% Merlot and 5% Cabernet Franc and a dollop of Petit Verdot formed the assemblage. Deeply colored and filled with smoke, cassis, jam and licorice coated dark berry aromas, this rich, juicy, concentrated wine ends with a long opulent, fat, sweet, jammy black fruit and vanilla finish. 94-95 Pts

9,134 Views

Tasted

Apr 21, 2011

2010
Château Smith Haut Lafitte Blanc (Pessac-Léognan)

Intense, attention seeking notes of lemon, lime, flowers and stone open to a wine with depth, richness and concentration. The wine is long, fresh, plush and polished with plush textures and a mélange of citrus and mineral sensations. There is a purity to the sweet fruits that remain on your palate for close to 40 seconds.

6,000 Views

Tasted

Apr 1, 2013

2009
Château Smith Haut Lafitte (Pessac-Léognan)

Now, with just a few minutes of air you find truffle, smoke, fennel, black cherry, smoke and cocoa, dark chocolate notes. Full bodied, concentrated, the tannins are soft, the texture is round, the fruits are sweet, but there is oak needing to be better integrated into the wine. Give it another 5-8 years in the cellar, and if the oak fully integrates, this is going to be a great wine!

5,994 Views

Tasted

Sep 20, 2019

This is becoming compelling, now that the wine has dropped most of its baby fat. It also continues adding complexity, softness and secondary nuances. Silky, lush and polished, the velvet tannins are the perfect backing for the smoky, dark, ripe berries, licorice and earthy scents. The wine is long, which is a good thing, as it feels just great on your palate.

8,452 Views

Tasted

Mar 23, 2018

Like all great wines, this keeps getting better as it ages. Fat, rich, ripe, juicy, lush, opulent, round and dense, the wine is packed with ripe blackberries, plum, espresso, spice, earth and cigar wrapper. While this is good now, it's going to be much better with age as the wine gains in complexity and pulls together.

12,866 Views

Tasted

Sep 22, 2014

This is a property on a roll. Using slightly less oak has allowed more freshness and purity to shine through. Licorice, chocolate, juicy black plum liqueur and espresso scents create the perfume. There is a beautiful sensation of pure, rich fruit, freshness and sensuous textures. It's a step up from every previous vintage produced by the Cathiard's and Fabien Teitgen. As hard as it is to believe, their 2010 could end up a better wine!

16,024 Views

Tasted

Jan 30, 2012

2009 Smith Haut Lafitte is dark ruby. Its nose is of truffle, earth, spice, smoke, coffee, berry and caramel. Full bodied and filled with ripe, fleshy, opulently textured fruit. If all the oak fully integrates (and I suspect it will), this will be a very strong wine. The fleshy finish has elements of chocolate, coffee, dark berries, and pit fruits. 94/96 Pts

16,917 Views

Tasted

Aug 26, 2010

2009
Château Smith Haut Lafitte Blanc (Pessac-Léognan)

Fully mature, the wine sings its song of flowers, slightly honeyed, yellow citrus, vanilla bean, crushed rock and pomelo with little effort. Rich, lush and fully ready for its prime time showing, if you have been waiting for this gem to come around, your wait is over. Pop a cork and enjoy the ride.

3,779 Views

Tasted

Sep 20, 2019

Rich, fat, ripe and very ripe fruits with vanilla, grapefruit, citrus rind and minerality notes. Long, refreshing and concentrated, this is a charmer.

4,160 Views

Tasted

Sep 22, 2014

Opening with strong sensations of pineapple, green apple, melon and stone, this assemblage of 90% Sauvignon Blanc, 5% Semillon and 5% Sauvignon Gris creates a concentrated, opulent, rich, fresh, long, ripe, citrus and vanilla tinged finish.

5,049 Views

Tasted

Jan 27, 2012

2008
Château Smith Haut Lafitte (Pessac-Léognan)

On the nose the oak is still noticeable, from there you move on to the truffle, smoke, black cherry and dark chocolate notes. Full bodied, concentrated, the tannins are soft, the texture is round, the fruits are sweet, but there is some oak remaining in the finish that needs to further integrate. The wine was made from blending 60% Cabernet Sauvignon, 32% Merlot, 7% Cabernet Franc and 1% Petit Verdot. The wine reached 13.5% ABV.

4,437 Views

Tasted

Sep 17, 2018

Oak, smoke, tobacco and ripe, sweet, dark fruits with a hint of cocoa open the wine. Air definitely helped the wine show better. It's still quite young today. Soft, round and smooth in texture, with good concentration of flavor, due to very low yields of only 24 hectoliters per hectare, the wine needs another 3-5 years to unfurl its full array of charms.

6,773 Views

Tasted

Jul 4, 2015

Deeply colored, the wine offers powerful scents of licorice, smoke, spice, fresh blackberry jam and earth. Rich, ripe, round and delicious, this blend of 60% Cabernet Sauvignon, 33% Merlot and 7% Cabernet Franc needs only a few more wines before it starts to strut its stuff. It should drink well young.

10,541 Views

Tasted

Oct 4, 2012

Smoke, flowers, BBQ, cassis, blackberry, oak and vanilla scents are found in the perfume. The wine offers supple textures and a dark berry, cherry and coffee flavored finish.

10,736 Views

Tasted

Jan 28, 2011

08 Château Smith-Haut Lafitte shows pungent aromatics of oak, blackberry, tar, and spice. In the mouth, the wine is plush and fat, finishing with a blast of ripe black and red fruits. 92-95 Pts

6,884 Views

Tasted

Aug 31, 2009

2008
Château Smith Haut Lafitte Blanc (Pessac-Léognan)

Vanilla and orange with yellow citrus and honey on the nose, the wine is sweet, lush, fresh and vibrant, with a juicy, honeyed citrus oriented finish. From a blend of 90% Sauvignon Blanc, 5% Semillon and 5% Sauvignon Gris

3,387 Views

Tasted

Sep 17, 2018

With a strong blast of vanilla, toast, grapefruit, lemon peel, butter and green apple, the wine has richness and concentration. Forward and developed, this is ready for prime time drinking today.

4,915 Views

Tasted

Oct 31, 2016

2007
Château Smith Haut Lafitte Blanc (Pessac-Léognan)

Fresh scents of citrus oil, lemon wax, grapefruit, lime and white peach. Rich, full bodied and mouth filling, this voluptuous, ripe, white Bordeaux wine ends with a vibrant, spicy, citrus filled finish.

4,857 Views

Tasted

Oct 7, 2011

2007
Château Smith Haut Lafitte (Pessac-Léognan)

Smoke, espresso and incense, with, earthy, red and dark plums in a medium bodied, fresh, round, sweet style. Fully developed, this requires drinking.

5,392 Views

Tasted

Jul 6, 2017

2006
Château Smith Haut Lafitte (Pessac-Léognan)

Medium/Full bodied, structured, tannic concentrated style of wine, with a smoke, oak black cherry, licorice and earthy, truffle nose, finishing with a fresh, lively blast of blackberries, spice, espresso and thyme.

5,012 Views

Tasted

May 25, 2016

Earthy, smoky and soft, with black cherry, plum, tobacco and espresso notes in the nose, this is just starting to open and display its soft, round charms. A few more years should add more complexity and silk.

5,447 Views

Tasted

Feb 3, 2014

Smoke, blackberry liqueur, black cherries, tobacco, vanilla and earthy scents mix well with the lush, round, soft textures and the deep, licorice, vanilla and sweet, dark plum filled, stylish finish.

11,160 Views

Tasted

Oct 2, 2012

2006
Château Smith Haut Lafitte Blanc (Pessac-Léognan)

This wine opens with a lychee, sweet candied nose is very concentrated and filled with ripe fruit. This thick, Bordeaux Blanc ends with an intriguing lemon, lime note that lasts over :30.

4,392 Views

Tasted

Jun 15, 2008

2005
Château Smith Haut Lafitte (Pessac-Léognan)

Coffee, smoke, baked cherries, tar, caramel and thyme open the nose. Combining round textures with freshness, this can be enjoyed now, as you can see from the secondary notes, if you allow it an hour or two of air. But a few more years will add more softness and complexity along with additional time to integrate the oak into the wine.

7,309 Views

Tasted

Jun 28, 2015

Smoke, coffee, licorice and spicy, blackberry jam notes open this concentrated wine. The wine is rich with lush, ripe, berries, but the oak remains noticeable. There is a touch of dryness in the dark berry and vanilla finish. Hopefully, the oak will dissipate with more bottle age. If the oak becomes better integrated, the wine will deserve a much higher score.

13,045 Views

Tasted

Feb 5, 2012

This kicks into high gear with its spicy cassis, chocolate, espresso, vanilla bean, smoke and blackberry scented nose. This full bodied, fat, rich, supple, concentrated wine offers offers a long flashy, dark berry filled finish.

16,410 Views

Tasted

Jun 15, 2009

Dense, thick, rich with a strong palate note of intense, black cherry. Very ripe. While this can be enjoyed young, 10 years will really bring it together. Better than the 2000.

7,280 Views

Tasted

Jan 20, 2008

2005
Château Smith Haut Lafitte Blanc (Pessac-Léognan)

Showing a golden hue, the wine, with its apple pie and apple and cashew notes tastes like a 20 year old wine that is fading. Based on this bottle, this requires consumption.

5,317 Views

Tasted

Jun 28, 2015

2004
Château Smith Haut Lafitte Blanc (Pessac-Léognan)

Fat, lush and sweet, with a vanilla, lemon, grapefruit and waxy nose, with a honeyed, citrus and vanilla finish, this is ready to drink.

4,632 Views

Tasted

Nov 30, 2014

2004
Château Smith Haut Lafitte (Pessac-Léognan)

From a magnum, which could explain the wines youthful qualities, there is a richness to the fruit for the vintage that stands out. The nose serves up smoke, licorice, black cherry, earthy, oak and wet forest scents. The texture is smooth and the dark, spicy fruits come through in the finish. This is ready for prime time drinking.

4,248 Views

Tasted

Jan 4, 2015

Very supple, lots of energy and ample ripeness that ends with with a chocolate covered, ripe, black raspberry finish.

3,729 Views

Tasted

Jun 15, 2008

2003
Château Smith Haut Lafitte (Pessac-Léognan)

Gently entering its state of decline. With air, the wine loses its freshness and soft textures. While there is still some dark red cherries, blackberry, truffle and smoke character remaining, this is best consumed sooner than later

4,774 Views

Tasted

Dec 18, 2013

Smoke, licorice, black cherry, tobacco, earth, coffee and herb notes create the perfume. Close to mature, the round, soft textured wine ends with blackberries, cherry and fresh herbs.

5,706 Views

Tasted

Nov 24, 2012

2002
Château Smith Haut Lafitte (Pessac-Léognan)

The wine opens with notes of espresso, dark chocolate, licorice, red and black plums with a nice earthy note. Soft textured, medium bodied and ready to drink, the wine finishes with dark red berries and coffee bean sensations.

4,386 Views

Tasted

Mar 2, 2016

2001
Château Smith Haut Lafitte (Pessac-Léognan)

Open, accessible and already delivering its ample charms, lots of smoke, tobacco, coffee, blackberry, earth, vanilla and black raspberry flavors mesh perfectly with the wine's soft, supple textures. This blend of 53% Cabernet Sauvignon, 34% Merlot and 13% Cabernet Franc should age and improve for at least another 10-15 years.

5,211 Views

Tasted

Aug 11, 2012

2000
Château Smith Haut Lafitte (Pessac-Léognan)

Fully mature, with a smoke, espresso, earth and cocoa set of nuances add to the ripe black currants in the nose and on the palate. Medium/full bodied, round and fruity, drink from 2022-2030.

2,678 Views

Tasted

Oct 4, 2022

Oak, smoke, coffee, blackberry and earthy scents, full bodied, soft, round tannins and a plum filled are found in this Pessac Leognan. The wine is slightly marred by too much oak. The level of quality found in the wines being made today at Smith Haut Lafitte is at a much higher level.

7,172 Views

Tasted

May 9, 2012

This kicks off with jammy, black fruit, oak and licorice notes. The wine is polished, round and clean, ending with soft, sweet black fruit flavors.

9,047 Views

Tasted

Mar 5, 2010

2000
Château Smith Haut Lafitte Blanc (Pessac-Léognan)

Fully mature, the wine has taken on a honeyed tone to the yellow and orange citrus fruits. The wine has weight and there is still some lift remaining. But there is no reason to age this any longer.

4,394 Views

Tasted

Oct 13, 2019

1999
Château Smith Haut Lafitte (Pessac-Léognan)

Bright, energetic and with a lot of lift to the red fruits on the medium-bodied palate, the nose is more interesting, with all its tobacco, wet earth, smoke and leafy, earthy nuances. There is not much need to hold this for further aging. This is probably at peak today. Fans of cool weather vintages will probably like this even more.

4,381 Views

Tasted

Nov 29, 2018

1998
Château Smith Haut Lafitte (Pessac-Léognan)

This is drinking in a good place today. The nose, with its espresso, smoke, licorice, truffle and dark red berry scents has a lot to offer. Medium/full bodied and round in texture, the wine ends with black cherries, thyme and coffee notes in the lush finish.

4,830 Views

Tasted

Mar 8, 2016

1996
Château Smith Haut Lafitte (Pessac-Léognan)

Medium-bodied, soft textured, cherry, plum and tobacco filled, smoky wine with just a touch of espresso and wet earth adding to the nose. This is fully ready for its prime-time showing. That being said, this is not a wine I would hold for further aging as I suspect the fruit will begin to fade from here.

4,069 Views

Tasted

Oct 5, 2018

1995
Château Smith Haut Lafitte (Pessac-Léognan)

The first good vintage for the new owners is fully mature. The nose with its tobacco, wet earth, leaf, cherry and forest aromatics is my favorite part of the experience. There is some roughness and sharpness to the texture in the medium/full bodied finish.

3,687 Views

Tasted

Nov 20, 2016

1982
Château Smith Haut Lafitte (Pessac-Léognan)

Slightly past its expiration date, this light-bodied wine offers more smoke, tobacco, leaf, herbs and earth, than red fruits at this time. The finish offers cranberry and bright cassis. The wines made today by the Cathiard are dramatically better and age better as well.

3,719 Views

Tasted

Nov 29, 2018

1934
Château Smith Haut Lafitte (Pessac-Léognan)

This special, older bottle offered cherry pipe tobacco, tar, smoked herbs, truffles and fresh forest floor aromatics. Medium boded, but elegant and balanced, this charming older wine finished with a short, cherry tinged ending. This bottle was sold to me as a 1926. But to say not much was of the label remained is being charitable. When the bottle was opened, the cork showed the wine to be from 1934. But as you can see from my notes, the bottle was sound. And even better, 1934 is my dad's birth year! This is one of those mistakes that turned out much better than anticipated.

3,695 Views

Tasted

Jul 29, 2010