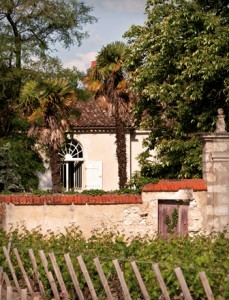 Learn everything about Chateau Cissac, Haut Medoc with wine tasting notes, and wine with food pairing tips. Learn the best vintages, the history of the property, and information on the vineyards and winemaking. If you want to read about other important, Bordeaux Chateaux: Links to all Bordeaux Wine Producer Profiles
Chateau Cissac History, Overview
Chateau Cissac has been in the hands of the Vialard family since 1895. Chateau Cissac, which takes its name from the commune where it is situated in. The Haut Medoc appellation was created when two vineyards were combined. The grand chateau was built in 1769. The initial purchase of Chateau Martiny by Jacques Mondon which took place in 1895 was enlarged when they purchased Chateau Abiet in 1899.
Those two vineyards were brought together to create what we know of as Chateau Cissac today.
The wines of Chateau Cissac have sold well in England for decades. This is thanks in part to Louis Vialard, who promoted the wines on a continuous basis to the British wine trade since the 1940s. In 1999, Chateau Cissac was modernized and for the first time, they enjoyed the use of temperature-controlled, fermentation vats.
Chateau Cissac Vineyard, Terroir, Grapes, Winemaking
The vineyard of Chateau Cissac is planted to 70% Cabernet Sauvignon, 22% Merlot, and 8% Petit Verdot. The small amount of Malbec previously planted has been removed. The 50-hectare Left Bank vineyard of Chateau Cissac is located in the northern part of the appellation, not too distant from the border of the Pauillac and St. Estephe appellations.
The terroir is a mix of gravel, sand, limestone, and also some clay in the soils. On average, the vines are 30 years of age. The vineyard is planted to a vine density of 7,000 vines per hectare. The older vines are picked manually. The young vines are harvested by machine.
To produce the wine of Chateau Cissac, vinification takes place in large, temperature-controlled, stainless steel vats and large wood vats. Malolactic fermentation takes place in tanks. The wine is aged in 30% new, French oak barrels for up to 18 months before bottling. There is a second wine, Reflets de Chateau Cissac.
The best vintages of Chateau Cissac are: 2022, 2021, 2020, 2019, 2018, 2016, 2015, 2010 and 2009 and 2005.
On average, 20,000 cases of Chateau Cissac are produced each year. The Vialard family also owns the neighboring estate of Chateau du Breuil, which is said to be haunted, something you might want to know, should you ever receive an invitation to spend the night!
When to Drink Chateau Cissac, Anticipated Maturity, Decanting Time
Chateau Cissac needs some time before it can be enjoyed. Young vintages can be decanted for an average of 1 hour or so. This allows the wine to soften and open its perfume. Older vintages might need very little decanting, just enough to remove the sediment.
Chateau Cissac is usually better with at least 6-9 years of bottle age. Of course, that can vary slightly, depending on the vintage character. Chateau Cissac offers its best drinking and should reach peak maturity between 6-14 years of age after the vintage.
Serving and Decanting Chateau Cissac with Wine, Food, Pairing Tips
Chateau Cissac is best served at 15.5 degrees Celsius, 60 degrees Fahrenheit. The cool, almost cellar temperature gives the wine more freshness and lift. The wine of Chateau Cissac is best served with all types of classic meat dishes, veal, pork, beef, lamb, duck, game, roast chicken, roasted, braised, and grilled dishes.
Chateau Cissac is a perfect match with Asian dishes, hearty fish courses like tuna, mushrooms, and pasta as well as cheese.
Château Cissac Wine Tasting Notes
13 Vintages 47,266 Views Sort by Vintage-Rating
2022
Château Cissac (Haut-Médoc)

Soft, fresh, and polished, here you find layers of ripe, black cherries, and spice that already show well in this earthy, medium-bodied, vibrant, chewy wine. This is a nice step-up for the wine produced here. Drink from 2025-2040. 89-91 Pts.

586 Views

Tasted

May 8, 2023

2021
Château Cissac (Haut-Médoc)

Medium-bodied, bright, crisp, fresh, spicy red currants with leafy overtones, cedar and tobacco wrapper with a chewy, peppery, red currant finish. Drink from 2023-2034. 85-87

1,351 Views

Tasted

May 20, 2022

2020
Château Cissac (Haut-Médoc)

Medium-bodied, vibrant and chewy with a core of ripe, earthy currants, cedar and tobacco leaf in the perfume and on the palate. Drink from 2023-2035.

386 Views

Tasted

Mar 21, 2023

Chocolate, tobacco leaf, blackberry, and a sprig of mint are found in the nose. Medium-bodied, ripe, chewy, fruity, and forward, you can drink this with just a year or two of age for its fruity character. 83-85 Pts

2,346 Views

Tasted

Aug 23, 2021

2019
Château Cissac (Haut-Médoc)

Medium-bodied, fresh, bright, earthy, zesty, and leafy with a touch of tobacco leaf on top of the sweet, red currants. Drink from 2024-2038.

1,940 Views

Tasted

Mar 29, 2022

Medium-bodied, with a nose of tobacco leaf, cedar and earthy red fruits. The wine is fruity, with a cedar, herbaceous, red berry, classic old-school finish. 86-88 Pts

3,522 Views

Tasted

Jun 16, 2020

2018
Château Cissac (Haut-Médoc)

Juicy, bright, crisp, sharp red fruits, green olives, cedar and forest leaf define this classically styled, medium-bodied wine.

1,584 Views

Tasted

Mar 9, 2021

Medium-bodied, with a piquant red cherry edge to the fruit, the wine is juicy, fresh, bright and classically styled. 86-88 Pts

2,262 Views

Tasted

Apr 19, 2019

2017
Château Cissac (Haut-Médoc)

Medium-bodied, this classically styled wine is bright with crunchy red fruits and a leafy complexity. The tannins are a bit strict, producing a sharp, red berry finish.

2,589 Views

Tasted

Apr 26, 2018

2016
Château Cissac (Haut-Médoc)

Medium-bodied, fresh, vibrant, fruity, crisp and already showing nuances of tobacco and cedar, with a hint of flowers, this is ready for youthful consumption. Drink from 2023-2035.

1,881 Views

Tasted

Nov 24, 2022

Medium-bodied, fresh and firm, this wine is already showing crisp and correct with red fruits and tobacco.

2,771 Views

Tasted

Apr 29, 2017

2015
Château Cissac (Haut-Médoc)

Crisp, crunchy, medium-bodied, and with a strong, earthy, cedar, and tobacco leaf edge to the nervous fruit, you can drink this now and over the next decade or so. Drink from 2022-2032.

2,195 Views

Tasted

Aug 23, 2022

Lean, classic, crisp, firm style of wine with a bright, light, sweet and tart red fruit finish. 85 - 87 Pts

5,110 Views

Tasted

Apr 26, 2016

2014
Château Cissac (Haut-Médoc)

Sweet and tart red berries, medium bodied, firm, lean wine with a bright, overly fresh, red berry finish.

3,051 Views

Tasted

Jul 10, 2017

2012
Château Cissac (Haut-Médoc)

Medium bodied, fresh, classic, crisp style of a firm, earthy, blackberry wine with some austerity in the finish. The wine was produced from a blend of 75% Cabernet Sauvignon, 20% Merlot and 5% Petit Verdot.

3,882 Views

Tasted

May 7, 2015

2010
Château Cissac (Haut-Médoc)

Soft, smooth, easy drinking, medium bodied, classically styled, fresh wine with cedar, crisp, fresh cassis, earth and blackberry. With an hour of air, this drinks well young and can age for at least 5 or more years.

4,171 Views

Tasted

Jan 18, 2015

2009
Château Cissac (Haut-Médoc)

Light, bright red fruits from start to finish in this medium bodied, austere, tobacco and cedar accented wine.

3,350 Views

Tasted

Feb 10, 2019

2005
Château Cissac (Haut-Médoc)

Medium bodied, rustic, crisp, red berries and wet earth are what you find here. Very classic in style, others might like this wine more than I did.

4,289 Views

Tasted

Oct 23, 2016