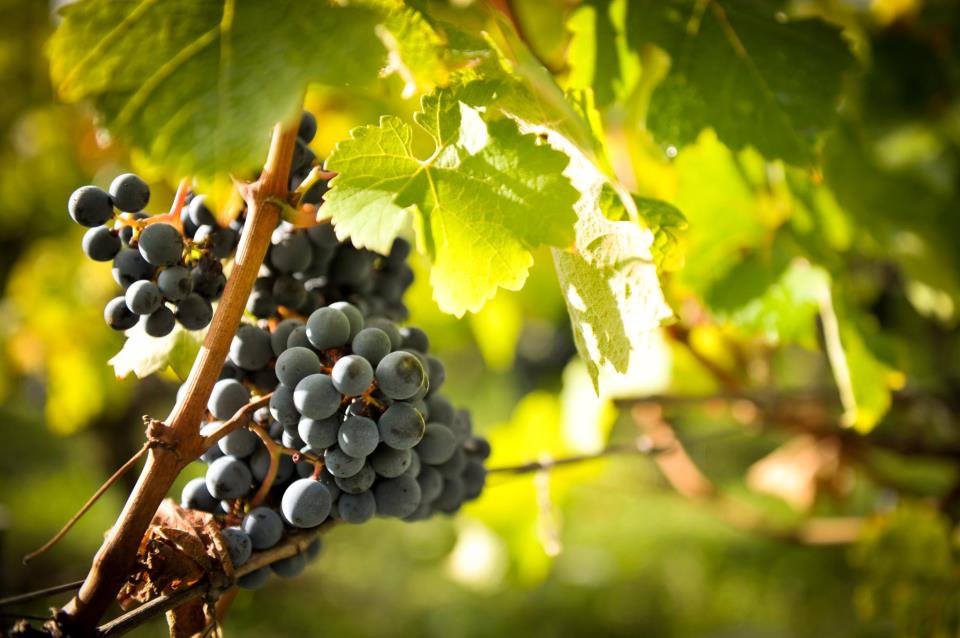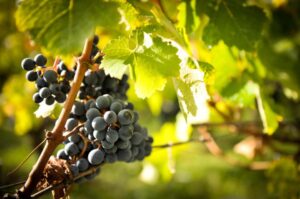 Learn all the facts and figures for the production of Bordeaux wine in all the major appellations in Left Bank and the Right Bank. Discover the breakdown and percentage of grape varieties and their percentage planted throughout the entire Bordeaux appellation along with a look at the size of the Bordeaux wine regions and even the number of cases of Bordeaux wine produced every year.
Size of the Bordeaux wine region and amount of planted hectares in the Bordeaux appellation
Bordeaux is a massive wine-producing region. Bordeaux is also the world's most popular wine region. In France, Bordeaux is the second most visited city. Only Paris receives more visitors each year than Bordeaux!
While the majority of the news, press, and attention on Bordeaux wine is focused on the top chateaux and producers, 1855 Classified Growths, and the best wines from the prestigious Right Bank appellations.
There are 60 different Bordeaux appellations in total as of 2015. To read about the appellations of the Bordeaux wine region: Bordeaux Appellations Guide The combined acreage for all 61 Bordeaux appellations encompasses more than 100,000 hectares or over 250,000 acres!
The 61 appellations of Bordeaux are planted on a wide variety of different soils and terroir. Detailed look at Bordeaux Terroir and Soil Today, there are less than 6,000 different chateaux in the region. Each estate has an average of just under 20 hectares of vines in its vineyard. Those 6,000 wineries and vineyards make more than 9,000 different Bordeaux wines every vintage.
Vineyards and the size of the chateaux holdings have always changed in Bordeaux since the region was first cultivated.
The trend in Bordeaux for the past several decades has been consolidation. As an example, during the 1990s, very few estates had more than 100 planted hectares of vines. Today, there are close to 50 different properties consisting of more than 100 hectares.
Hundreds, if not thousands of smaller vineyards have been annexed. During that same time period, the number of estates has also fallen dramatically.
In fact, only 1% of all vineyards in Bordeaux is 2 hectares or less today. 70% of all Bordeaux vineyards are at least 20 hectares or 50 acres in size. In 1995, close to 14,000 different growers were active in Bordeaux. That is no longer the case today.
By 2015, that number was cut almost in half, with only 7,375 growers remaining. That trend towards consolidation continues. In 2020, less than 6,000 different estates were active in Bordeaux with each vineyard hovering at close to 20 hectares of vines. For those of you that like all the facts, the largest vineyard in Bordeaux is Chateau La Borne, with 321 hectares of vines. La Borne is a generic Bordeaux AOC producer.
The smallest vineyard in the Left Bank of Bordeaux is Chateau Linot at .7 hectares in the Saint Estephe appellation. There are even smaller properties in the Right Bank. In Pomerol, Enclos-Tourmaline was only .5 hectares of vines until they recently added more land.
The total area of plantings in Bordeaux has been decreasing. In part, it is an economic reality for growers with vineyards that are not capable of producing sellable wine. In 2023, the French Government agreed to subsidize the removal of more than 10,000 hectares of grape vines in select locations, agreeing to compensate vineyard owners up to 10,000 Euros per hectare to plant other agricultural crops.
Number of bottles and cases of Bordeaux wine produced each vintage in an average year.
In value, more than 2.5 billion Euros of Bordeaux wine are produced each year! Bordeaux is the largest wine-producing region in France and arguably the most important, influential, and popular wine region in the world!
To give you an idea of the size and scope of the entire Bordeaux region, close to 900 million bottles of wine are produced of Bordeaux wine in most years!
The total amount of production of all Bordeaux wines has steadily increased since the 1960s when the entire Bordeaux region produced close to 500 million bottles of wine.
When you break that down a bit, that means on average, today close to 60 million cases of red Bordeaux wine are produced each year! Additionally, almost 5 million cases of white Bordeaux wine are produced each year.
That is a lot of wine! In fact, if you compare Bordeaux to all the other wine regions in the world, close to 1.5% of the entire world's wine comes from Bordeaux!
The production of Bordeaux wine represents close to 15% of all the wine produced in France every year. While 65 million cases of Bordeaux wine per year is an ocean of wine, most of the press, consumer interest, retail sales, and this website, The Wine Cellar Insider is focused on as a guess, less than 5% of that total.
In round numbers, of those 65 million cases of Bordeaux wine sold each year; 26% of all Bordeaux wine cases are priced at less than 3 Euros per bottle.
In fact, less than 3% of the entire production of Bordeaux, which is roughly 2,000,000 cases of wine, out of 65 million cases of Bordeaux sell for more than 15 Euros per bottle.
As you can see, the vast majority, 71% of Bordeaux wine is priced between 3 Euros and 15 Euros per bottle. As we pointed out earlier, clearly, very little Bordeaux wine sells for a lot of money.
But it is those famous and highly sought-after bottles from the top chateaux that command all the press and attention.
Today, slightly less than 60% of all grapes harvested are used to produce Chateau bottled wines. The remaining 40% of the harvest is sold to Negociants, cooperatives and to larger estates to produce branded wines.
However, those facts and figures do not tell the entire story. While there is clearly an ocean of Bordeaux wine produced every year at the top estates, the trend over the past few decades has been to place less wine into the Grand Vin.
Yields are lower at the better-managed chateaux and the percentage of wine allotted to the Grand Vin is less due to various reasons.
In the continuing efforts to produce higher quality wine in Bordeaux today, the selection is stricter in the vineyard and in the cellar. Now, more wine is placed into second, third, and sometimes even 4th wines of the best estates.
More wine is declassified. At the top end, this means that the supply is actually lower than for previous generations. Keep in mind, this is for the most famous, collectible estates, which represent only a small fraction of all Bordeaux wine produced.
Organic Farming and Biodynamic Vineyard Management
Organic Farming continues to increase in popularity. By 2020, more than 10% of all Bordeaux vineyards were either fully organic or at least experimenting with organic farming on at least a portion of their vineyards. More than 11,000 hectares of vines were certified as fully organic by 2020.
Biodynamic farming is also on the rise. The influence of Chateau Latour, Chateau Pontet Canet, Chateau Palmer, Chateau d'Yquem, and Chateau Climens, as well as other properties biodynamically certified, cannot be underestimated.
AOC Wine Law in the Bordeaux appellation.
Bordeaux, due to its fame, that is to a large degree generated by the famous First Growth chateau, along with the wines known as the Super Seconds, continuous presence in auction houses all over the world and its knowledge of modern vineyard techniques and wine production remains the most influential wine producing region in the world.
Bordeaux, like all of Europe, has a long-standing system for the creation of appellations that are governed by the INAO. These are the art of the same rules and laws most of Europe operates under. Vineyards, Grapes of France and Appellation Laws
The Bordeaux wine region has numerous laws to help regulate its production or to make things difficult, depending on your point of view. Bordeaux is the most classified wine region in the world. With the exception of Pomerol, all the major wine regions are classified.
However, it's important to note, that even though Bordeaux is heavily classified, the chateaux that are classified produced less than 5% of the total volume. The largest classification is the chateaux classified as Cru Bourgeois.
Today, more than 25% of all the wine produced, bottled, and sold from the Medoc is currently classified as Cru Bourgeois.
Over the centuries the amount of red and white wine produced in Bordeaux has shifted. Currently, far more red Bordeaux wine is produced each year. That was not always the case. At one point, the dry white wines of Bordeaux were extremely popular.
Today, the production of white Bordeaux is much less significant than the red wine of Bordeaux. The majority of quality, dry, white Bordeaux comes from Graves/Pessac Leognan. The remaining dry whites are produced with just the Bordeaux designation, or from Entre deux Mers. The other famous white wine of Bordeaux is the famous, sweet, white Bordeaux wines of Sauternes.
Generic Bordeaux wine is the most widely produced wine of the appellation, followed by Bordeaux Superieur. Of the most important appellations, Margaux has the largest production, while Pomerol has the smallest.
While the production of generic Bordeaux wine that sells for an average of 3 Euro per bottle is massive, producers selling their wine for that small amount of money are in trouble, as their wines are not selling. In fact, by 2022, the number of small growers unable to sell their wine or grapes at a profit became such an issue that the French government agreed to pay growers between 6,000 Euros to 10,000 Euros per hectare to remove their grape vines and plant other agricultural crops.
It is the hope of the region that many lower-priced producers no longer make Bordeaux at that level, while at the same time, it is the goal of the Bordeaux wine region to increase production for more expensive wines. Close to 60% of all Bordeaux wine is consumed in France.
That number continues to decline, as the French are drinking less wine per person today, than at any time in the past. Even though the French continues to consume the largest percentage of Bordeaux wine in the world, it's important to note, a large portion of that is lesser-priced wine. Much of the wine produced by the famous chateaux of Bordeaux is exported outside of France.
Grapes varieties and percentages in hectares in the Bordeaux wine region.
Bordeaux is a region dominated by the production of red wine. Close to 90% of Bordeaux wine is red. The most widely planted grape variety is Merlot, followed by Cabernet Sauvignon.
For a rough look at the grape varietal plantings in the Bordeaux appellation for red wine in 2020. This shows a slight increase in Merlot and a decrease in Cabernet.
Merlot 66% – 74,550 hectares
Cabernet Sauvignon 22.5% – 25,500 hectares
Cabernet Franc 9.5% – 11,000 hectares
Think about it. 98% of all red wine grape varieties in Bordeaux are dominated by the top three grape varietals. The remaining 2% of the entire Bordeaux wine region used in the production of red Bordeaux wine is planted with three different grape varieties:
Malbec – 974 hectares
Petit Verdot – 479 hectares
Carmenere – 4 hectares
As you can see, Carmenere is almost extinct in the Bordeaux wine region today.
For a rough look at the white grape varietal plantings in the Bordeaux appellation for the production of white Bordeaux wine in 2020:
Semillon 47% – 7,728 hectares
Sauvignon Blanc 45% – 6,400 hectares
Muscadelle 5% – 700 hectares
The shows a big trend in Bordeaux with s large increase in Sauvignon Blanc and a decrease in Semillon along with Muscadelle.
The remaining 3% of the Bordeaux wine region used in the production of white Bordeaux wine is planted with a variety of grapes including; Sauvignon Gris, Colombard, Folle Blanche, and Ugni Blanc. Colombard and Ugni Blanc are mostly found in the Entre Deux Mers and Cotes de Bourg appellations.
Those grape varietals are used in the production of very, inexpensive, generic, dry, white Bordeaux wine. A few hectares are also devoted to Chardonnay in Bordeaux. But as Chardonnay requires different soils, it is almost nonexistent in Bordeaux.
Overview of the top appellations in Bordeaux.
To give you a rough idea of how the Bordeaux appellation breaks down in terms of hectoliters for the production of its wine:
Bordeaux – 285,000 hectoliters
St. Emilion – 254,151 hectoliters
Medoc – 239,642 hectoliters
Bordeaux Superieur 234,431 hectoliters
Haut Medoc – 213,893 hectoliters
Margaux – 71,360 hectoliters
Pessac Leognan Red – 60,381 hectoliters
St. Estephe – 56,505 hectoliters
Pauillac – 55,410 hectoliters
St. Julien – 43,588 hectoliters
Pomerol – 34,850 hectoliters
As of 2013, in terms of volume, China jumped to the top of the pyramid for buying Bordeaux wine as they imported close to 532,000 hectoliters. As a point of comparison, The United States of America imported 159,000 hectoliters.
However, those figures are misleading because while China imported more wine in terms of volume, America probably imported more wine in dollar value.
China for a point in time was the biggest purchaser of Bordeaux wine at the high end, for wines like Chateau Lafite Rothschild and Petrus. That is not the case today. However, China remains the largest buyer of generic, low-end AOC Bordeaux wine as well.
It is believed that England is the largest importer of Bordeaux wine as they import more than thirty million bottles of Bordeaux wine each year!
Although the actual number of cases of Bordeaux wine imported into England varies, depending on the vintage. But as much of the wine sold to England is resold to other countries, it is difficult to know where all the wine is going. The majority of the top Bordeaux wines and Classified Growths are sold through the negociant system on the Place de Bordeaux.