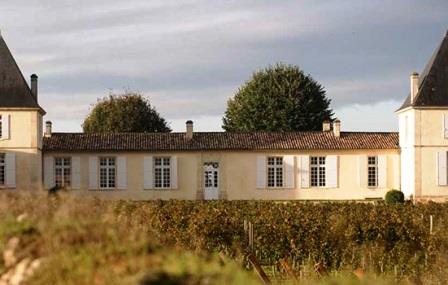 Learn everything about Chateau Climens Sauternes, Premiers Crus with wine tasting notes, and wine with food pairing tips. Learn all the best vintages, a history of the property, information on the vineyards, and winemaking. If you want to read about other important, Bordeaux Chateaux: Links to all Bordeaux Wine Producer Profiles
Chateau Climens History, Overview
Chateau Climens today, and over the past decade or two, has become one of the most popular producers of Sauternes wines. Located in the commune of Barsac, Climens is planted on perfect terroir to produce great sweet, Bordeaux wine.
The terroir with its soggy, damp, morning weather and a massive amount of limestone is exactly how the estate got its name. In fact, when Climens is translated from the local dialect, the definition means, infertile, poor land.
Chateau Climens has a long history in the Bordeaux wine region. It dates all the way back to back to 1547. In those days, it was spelled Chateau Clemenz.
Skipping ahead a few centuries to the 1855 Classification, not only was Chateau Climens given a status that was only bested by Chateau d'Yquem, that same year, the estate was purchased that same year by Henri Gounouilhou.
It remained the property of the Gounouilhou family until 1971 when Lucien Lurton of Chateau Brane Cantenac bought the property. Lucien Lurton purchased Château Doisy Dubroca in 1971 as well.
Starting in 1992, Chateau Climens has been managed by his daughter Berenice Lurton, who was only 22 years old at the time she took over the estate. A major replanting of the vineyard began taking place in 2000.
In July 2022, 30 years after she began to manage the vineyard, the estate, due in part to difficulties of Sauternes in the marketplace and to a relentless series of hail and frost storms over the past several vintages, which allowed Climens to produce only one vintage between 2017 and 2021 vintage, a majority interest in Chateau Climens was sold to Jean-Hubert Moitry, and Catherine Moitry through their family holding company, Patrimonia. This is their first investment in the wine industry. Bernice Lurton remains with the estate.
Chateau Climens Vineyards, Terroir, Grapes, Winemaking
The 31-hectare Barsac vineyard of Chateau Climens is planted with 100% Semillon grapes. On average, the vines are 35 years of age. At one time, there was a minor amount of Sauvignon Blanc and a few Muscadelle vines planted in the vineyard. However, after the Lurton family purchased the estate in 1972, those vines were removed and replaced with Semillon.
The terroir is extremely chalky and filled with limestone, sand, clay, and small rock-strewn soils on the Barsac plateau. This is a perfect fit for the Semillon grape.
Even though the vineyard is one large block on the peak of the plateau of Barsac, it can be divided into 4 large blocks and then subdivided into 25 separate parcels.
The vineyard is adjacent to the chateau on gently sloping hillsides that rise up to 18 meters at its peak placing Chateau Climens on the top of the Barsac plateau. The vineyard is planted to a vine density of 6,600 vines per hectare. Starting in 2010, Chateau Climens began to use biodynamic farming techniques. The following year, they were 100% biodynamic.
Chateau Climens 2014 is the first vintage they became officially certified for being biodynamic. The property has been certified by EcoCert.
One of the more interesting practices used by Chateau Climens is the use of organic herbal teas in the vineyard. The teas are used to help fight potential diseases in the vines. Some of the teas used could range from Chamomile, Horsetail, Willow Tree, Cypress, and Juniper Berry.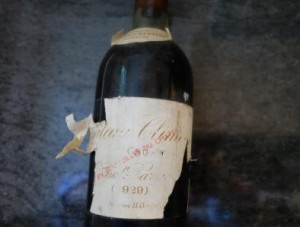 To produce the wine of Chateau Climens, vinification takes place in French oak barrels at 27 degrees Celsius for between 2 to 3 weeks. Once the wine reaches the desired degree of alcohol, the fermentation temperature is rapidly dropped to about 3 degrees Celsius. The decrease in temperature halts the fermentation and retains the high sugar levels.
The wine is aged on average in 35% to 45% new, French oak barrels for close to 20 to 24 months. The amount of new oak barrels depends on the character and quality of the vintage. Chateau Climens is one of the few Bordeaux wine producers to make a non-blended wine.
Chateau Climens produces close to 3,000 cases of wine per year. The estate also makes a second wine, Cypres de Climens. Chateau Climens also produces a dry white Bordeaux wine, Asphodele, sold as a Grand Vin Blanc Sec, generic AOC Bordeaux wine.
Asphodele is produced in conjunction with Pascal Jolivet of Sancerre. Asphodele is made from 100% Semillon and is fermented and aged in stainless steel tanks and aged on its lees for 8 months before bottling. Production is limited to an average of 3,000 cases per vintage.
The best vintages of Chateau Climens are: 2022, 2021, 2020, 2019, 2016, 2015, 2014, 2013, 2011, 2010, 2009, 2007, 2005, 2003, 2001, 1997, 1990, 1989, 1988, 1986, 1983, 1976, 1975, 1971, 1959, 1949 and 1929. It is important to note that the reason you do not see 2021, 2020, 2018, and 2017 listed as top vintages is that those years were declassified due to weather-related disasters, frost, hail, and mildew.
Chateau Climens is one of the few Barsac estates to have declassified entire harvests when the grapes were not up to their high standards. Most recently, no wine was made in 1993, 1992, 1987, and 1984. Chateau Climens has some of the lowest yields in Sauternes and Barsac. After sorting and blending, the effective yield can be as low as 7 hectoliters per hectare.
Chateau Climens is one of the top Sauternes, Barsac Bordeaux wine properties. The wine of Chateau Climens shows honeyed tropical notes, with floral, vanilla, and spice aromatics. While it's sweet, there is ample acidity to give it lift. Acidity is a key component in a sweet white.
Without it, the wine feels tired or flabby in your mouth. Chateau Climens has the ability to age and develop for decades. A recently tasted bottle of 1949 Climens bears this out.
When to Drink Chateau Climens, Anticipated Maturity, Decanting Time
Chateau Climens can be enjoyed on the young side with no decanting. In fact, it is delicious and quite a treat young, even on release! However, like all great wines, Chateau Climens is much better with age and does not reach full maturity until it's between 15-40 years of age, or in some years, perhaps even longer in the best vintages!
That is when the wine starts to show all its complexities and secondary nuances. But that is unrealistic for 99% of the world's wine drinkers. So, enjoy it on any special occasion that calls for it.
Of course, the wine is sweet, but there is so much, incredible, racy acidity, the wine always feels fresh, and never cloying, which makes it quite fun to enjoy young. With Chateau Climens and frankly, all Sauternes, the temperature is more important than decanting.
Serving Chateau Climens, with Wine and Food Pairings
Chateau Climens is best served at 14 degrees Celsius, 57 degrees Fahrenheit. The cool, almost cellar temperature gives the wine more freshness and lift. The wine will naturally warm in the glass, while it develops more aromatic complexities and fleshes out.
Chateau Climens can be served with seafood dishes, especially shellfish, lobster, crab, and oysters on the half shell. Foie gras is a perfect pairing with its natural sweet, salty and savory characteristics.
Chateau Climens can also be paired with roasted chicken, veal, and pork dishes that are either spicy or prepared with a touch of sweetness. Spicy Asian cuisine, raw fish, like sushi or sashimi, and cheese, both hard and soft also make great pairings with Chateau Climens.
Château Climens Wine Tasting Notes
28 Vintages 189,504 Views Sort by Vintage-Rating
2019
Château Climens Asphodèle (Bordeaux)
Fresh, bright, crisp, juicy and sweet, with alternating notes of ripe citrus, yellow tropical fruits and honeysuckle, there is a good jolt of acidity and crisp fruit in the creamy endnote. This is my first time tasting this new wine from Climens. Produced from 100% Semillon, to retain its freshness, the wine sees no wood and is fermented and aged entirely in stainless steel vats.
2,011 Views
Tasted

Feb 8, 2021
2016
Château Climens (Barsac)
The perfect combination of ripe and overripe pineapples, white peaches, nectarines and a touch of mango all slathered in honey, vanilla and flowers. The wine is quite sweet. But, the racy acidity lifts everything up on your palate so everything feels fresh and energetic. This could score even higher as it ages, and it will definitely age for at least 3 decades or longer.
4,691 Views
Tasted

Jun 26, 2020
2015
Château Climens (Barsac)
Kicking off with floral notes, you find intense aromas of honeysuckle and white flowers before moving on to all the honeyed, yellow tropical fruit notes, vanilla and marzipan. All the beautiful, lusciously sweet, honeyed fruit works due to the bracing acidity, so have the right balance between sweet, fresh and refreshing. Give this at least a decade, two if you can.
5,343 Views
Tasted

Feb 3, 2020
2014
Château Climens (Barsac)
Leaning to the orange side of the style range, with strong notes of honeysuckle, apricots, flowers and stone. The wine is medium-bodied, fresh and lively. With time, this should improve as it fills out, gaining complexity on the nose and palate.
5,667 Views
Tasted

Nov 7, 2019
2013
Château Climens (Barsac)
Spicy, lush, tropical, fresh, sweet, butter fruit, with a beautiful blend of honey, vanilla, apricots, pineapple, white peach and tangerine. The freshness here, really allows the wine to pop, while letting your palate enjoy the sweet, honeyed, luxurious fruit. Honey and zest is always a perfect combination.
5,015 Views
Tasted

Nov 22, 2017
2011
Château Climens (Barsac)
I love drinking young Sauternes. No, make that older sweet wines. Even better, they are just great at all stages. This sweet treat offered a blast of pineapple, apricot and spicy tropical fruits with all the honey you could handle. Purity and refinement was racy acidity and a long, juicy, sweet finish. Drink this today or age it for decades, either way it's a super treat.
5,168 Views
Tasted

Jul 5, 2017
Fresh, finesse in style and floral in nature, this peppy, sweet, honeyed, yellow, tropical fruit filled wine has a lot of promise. Knowing how Climens ages, this should be much better after a decade in the cellar.
4,703 Views
Tasted

Jul 6, 2015
2010
Château Climens (Barsac)
Fat, sweet, juicy, lusty, honeyed pineapple, apricot, vanilla, macadamia nut and tropical fruits create a round, sweet, fleshy treat. As this fills out and matures, I imagine this will be even better.
2,753 Views
Tasted

Oct 6, 2014
2009
Château Climens (Barsac)
Beautiful attention seeking aromas of fresh picked flowers, grilled nuts, vanilla, honey coated tropical fruit, orange rind and melon were all over the place. Concentrated with gobs of lush, ripe, sweet, honeyed, over ripe tropical fruit, with great acidity, this was a treat to end the night with.
7,858 Views
Tasted

Dec 11, 2012
Aromas of sweet white peaches, apricot, pineapple, flowers, grilled nuts and honey combine perfectly with layers of fresh, honeyed fruit. There is a lot of purity, definition and acidity to keep the wine feeling fresh.
5,642 Views
Tasted

Jan 25, 2012
2008
Château Climens (Barsac)
Medium bodied and lacking the sweetness and levels of richness, as well as botrytis found in the best vintage, there is a lot of charm to be had with the sweet, honeyed tropical fruit, forward, styled wine. For people seeking to match Sauternes with a meal, this is a good choice.
3,519 Views
Tasted

May 1, 2012
2007
Château Climens (Barsac)
Served double blind, I was shocked by how rich, fat and concentrated the wine is today. This has really filled out. The fruit is incredibly sweet, luscious and potent, yet, there is ample acidity and vibrancy to make this work. Fans of sweet wine should be all over this stunner.
7,971 Views
Tasted

Jun 5, 2015
For years, 1971 Climens remained my benchmark for this property. It took 30 years, but the 2001 was even better than the 71! While the 2007 is not quite at the level of the sublime, it's not that far off. With an explosive nose packed with honey coated nuts, pineapples, orange rind, apricot, spice and white peach, you're easily sucked into this wines charms. Rich, intense and balanced by the perfect amount of acidity to give it lift and keep it fresh, fans of sweet Bordeaux wine should be all over this wine.
6,592 Views
Tasted

Jan 1, 2012
2006
Château Climens (Barsac)
Medium bodied, fresh, sweet, ripe and zippy, with a lean to the sweet, honeyed, orange, apricot, tangerine, side of the fruit range over the more typical, tropical fruit notes. Young, and vibrant, but lacking the racy energy found in the best vintages.
5,208 Views
Tasted

May 25, 2016
Blasting off with its honeyed tropical fruit, tangerine, candied orange rind and vanilla accented nose, the wine is medium bodied, fresh, bright, clean, pure and serves up enough, honeyed pineapples to keep anyone happy. Lacking the concentration of the top years, this is still quite good and was the perfect, end of the meal libation.
2,997 Views
Tasted

May 14, 2015
2005
Château Climens (Barsac)
I love young Sauternes. OK, I like them old too. But there is something about the primal sweet, honeyed apricot, vanilla, overripe tropical fruit and nut aromas in this wine that get me going. Add in the racy acidity and a long, fresh, invigorating, rich, honey drenched finish and it's just the right amount of after dinner, or anytime decadence.
5,610 Views
Tasted

May 21, 2013
2004
Château Climens (Barsac)
Ready to go, the freshness here perks up the butterscotch, candied orange rind, tropical fruits, vanilla and apricot sensations. Never the most concentrated Sauternes, but always the most refined, this is really showing well today, and could get even better with time.
3,229 Views
Tasted

Sep 23, 2018
2003
Château Climens (Barsac)
Thick, rich, sweet, intense and filled with over ripe apricots, oranges, pineapple, nectarine, vanilla bean and a massive layer of honey. Not as bright or fresh as 2001, but the wine avoids being cloying. The sweet, tropical fruit, nut, candied orange and honey finish will put a smile on the face of any sweet wine lover.
5,480 Views
Tasted

Dec 9, 2012
2001
Château Climens (Barsac)
Bright, crisp, fresh and packed with layer after layer of sweet, honeyed, yellow tropical fruits, flowers, spice, vanilla, apricots and honey. Racy, long and intense, this is so good now, it is impossible not to grab a second glass.
4,862 Views
Tasted

Aug 31, 2021
WOW! The best Climens since the stunning 1971, and that is saying something. The come hither aromas of ripe and over ripe pineapple, orange, nectarine and apricot drenched in honey and placed inside a flower shop excite your sense. Never the most concentrated sweet, Bordeaux wine, this medium/full bodied extravaganza of honeyed tropical fruit, vanilla and nuts feels fresh and zippy. Eat it, drink it, or drizzle it over your lover. This delicious wine keeps everything in the perfect place and in the right proportion, ending in a long, clean, pure, decadent 60 second, pleasure filled finish!
7,259 Views
Tasted

Mar 10, 2012
1997
Château Climens (Barsac)
Drinking great today. That is, if you like fresh, juicy, over ripe tropical fruits, honey, apricots and vanilla made even better with a racy acidity and a sweet, fresh, lush, spicy, nutty, fruit filled finish. This is finesse over power in a great style.
4,774 Views
Tasted

Sep 15, 2013
1996
Château Climens (Barsac)
On the orange, tangerine side of the fruit range, the wine offers a wealth of honeyed apricot, candied orange peel and floral notes, with good acidity, but it lacks the weight and complexity found in the best years.
4,627 Views
Tasted

Oct 19, 2019
1995
Château Climens (Barsac)
At 21 years of age, this is really at the top of its game. The butterscotch, custard, pineapple, apricot and Asian spice aromatics grab your attention. The fresh, sweet, lively, honeyed tropical fruit and tangerine notes in the finish taste, and feel great.
4,690 Views
Tasted

Jul 15, 2016
1990
Château Climens (Barsac)
Honeyed apricots, pineapples, and peaches are on display in the nose. Lighter than I would have expected on the palate. Everything was in balance. The wine retains a lot of freshness and good acidity.
5,393 Views
Tasted

Jun 15, 2007
1989
Château Climens (Barsac)
Fresh, bright, ripe, sweet, tropical fruits, focusing on pineapples and white peach, flowers and Macadamia nut honey. Everything you want in a sweet wine is here, combining freshness, honeyed fruits and acidity. A little more depth of flavor would be nice, but that does not take away from the sweet sensations in every sip found here. A perfect way to end a hot, summer night.
4,651 Views
Tasted

Jul 12, 2017
1988
Château Climens (Barsac)
Straw colored, with fresh pineapple, orange, citrus zest, floral and spice notes with honey and nuts. The wine is pure silk and pleasure. Medium bodied, with a freshness and vivacity that refreshes along with the perfect amount of sweet, honeyed fruit, this is drinking perfectly today.
5,141 Views
Tasted

May 17, 2012
1986
Château Climens (Barsac)
Still going strong, the wine pops as soon as its poured, serving up its burnt caramel, candied orange peel, almond, butterscotch and honey-coated apricot with pineapple character. Fresh, bright, sweet and lifted, this is a beauty to drink today.
4,366 Views
Tasted

Feb 2, 2020
With notes of orange, apricot, burnt caramel, marzipan, butterscotch, white peach and buttered popcorn, this is really showing well. On the palate, there is freshness that keeps all the sweet, honeyed, apricot, orange, candied lemon rind and grilled pineapple up on its feet. I would have thought this was fully mature, but I left about 4 ounces in the bottle for 2 days in the refrigerator. The wine was just was tasty on day 3 as it was when the cork was popped. It did not improve or degrade. With that in mind I imagine this will be around for at least 2 more decades.
4,938 Views
Tasted

Jun 5, 2017
Climens A beautiful, mature Sauternes is the perfect way to end a civilized meal. Honey, vanilla, pineapple, nectarine, grilled nuts and orange rind scents make up the perfume. Medium to full bodied, this elegant, sweet Bordeaux wine finishes with honeyed tropical fruits and crème brulee flavors.
6,473 Views
Tasted

Aug 12, 2010
On the nose, apricots, pineapples, oranges, pears and caramel with a dash of coco in the background. Thick, rich, full bodied and very concentrated. Dense and extremely lush on the palate. It taste like slow roasted oranges and pineapples dipped in honey. This has a very, long, beautiful,clean, seamless finish.
2,707 Views
Tasted

Jan 18, 2006
Light gold colored, do Barsacs ever turn dark? Fresh, honeyed pineapples and other tropical fruits explode from the glass. Extremely well balanced. The perfect amount of acid to balance the sweetness. Mature, but will easily improve for another 15 or more years.
2,708 Views
Tasted

Dec 5, 2002
1983
Château Climens (Barsac)
Dark in color, with its copper, amber hue, the wine instantly reminds me of an apple tart tatin with extra notes of orange, pineapple, caramel, honey and butterscotch. Bright and fresh with a lot of racy acidities, this can work well with a nice selection of cheese.
2,551 Views
Tasted

Aug 24, 2020
With a gold, copper hue, this fully mature Sauternes delivers honey, apricot, pineapple, orange and green apple flavors. Medium bodied and starting to lose its fruit, I'd drink this vintage of Climens sooner than later as it will probaly continue to lose fruit and gain acidity.
5,133 Views
Tasted

Mar 13, 2012
1976
Château Climens (Barsac)
Oranges, flowers, honey and apricots were easy to find, but it stops there. Very light with a clean but short finish. It could use more sweetness and depth. This was probably drying out.
3,418 Views
Tasted

Feb 17, 2005
1971
Château Climens (Barsac)
At 51 years of age, this is still going strong. Flowers, apricots, orange rind, butter, caramel, marmalade, and burnt sugar notes are all over the place here. Sweet, honeyed, and also lively, perhaps this has just slipped an inch past its prime. So, if you are sitting on any, drinking it over the next decade makes sense as this is a very good sweet, wine experience.
2,702 Views
Tasted

Jul 3, 2022
Another great performance for this fully mature wine. The nose is a treat with its floral, honeysuckle, caramel, pineapple, creme brulee and sweet tropical fruit personality. Fresh, bright, soft, silky and polished, the lively, subtle finish delivers ample, sweet tropical fruits and citrus. If you're seeking a wine from 1971 for a birthday or anniversary, this could be the one.
3,459 Views
Tasted

May 12, 2013
Honey, butterscotch, pineapple, apricot, marzipan and nectarine aromas grab your attention. Layers of sweet, honey drenched tropical fruit, the right amount of acidity to give it lift and a long, finish are the hallmarks of this wine. At 40, this delicious Sauternes is still young. It has at least another 20-30 more years of positive evolution in its future. Along with the sublime 2001, this is the best Climens I've ever tasted. It's much better than Chateau d'Yquem in 1971.
4,916 Views
Tasted

May 17, 2011
71 Climens expresses a beautiful nose of honeysuckle, sweet apricots, pineapple, nectarine, vanilla, caramel and spice all drenched in honey. Balanced and harmonious, this medium to full bodied wine has enough acidity to give it lift and ample sweetness to make it interesting. The wine ends with a long sensation of crème brûlée, lemon meringue and honeyed tropical fruits.
3,694 Views
Tasted

Oct 26, 2009
1967
Château Climens (Barsac)
Simple, lacking depth and fruit. Probably slightly past its prime. Not dead, but lacks excitement, freshness or verve.
4,112 Views
Tasted

Feb 12, 2004
1961
Château Climens (Barsac)
On the orange, tangerine and burnt caramel, brown sugar and butterscotch side of the style range, there was still some tropical and apricot notes, hangin on, but they are not going to hang on much longer. 1961 is a much stronger year for the red wines than the sweet whites, so it was a nice surprise to find this still quite tasty as it approaches 60 years of age.
3,107 Views
Tasted

Jul 8, 2017
1949
Château Climens (Barsac)
Honey colored, with a bouquet of burnt caramel, apricot, nuts, flowers, honey, orange and tropical fruits. Rich, intense, clean and lively, the wine tasted decades younger than its true age, ending with a sweet, vanilla, nut and honey coated, tropical fruit finish.
4,366 Views
Tasted

Apr 1, 2013