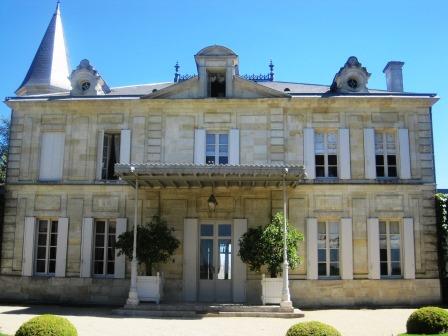 Learn everything about Chateau Cheval Blanc, St. Emilion with wine tasting notes and wine with food pairing tips. Learn all the best vintages, the history of the property, and information on the vineyards and winemaking. If you want to read about other important, Bordeaux Chateaux: Links to all Bordeaux Wine Producer Profiles
Chateau Cheval Blanc History, Overview
Chateau Cheval Blanc, which is translated into white horse has a long, colorful history in Saint Emilion that is traced back to 1832. That was the year the Ducasse family purchased land from the much larger estate of Chateau Figeac.
Prior to its rebirth as Cheval Blanc, the vineyard was better known as Le Barrail de Cailloux, which is loosely translated into the barrel of tiny stones, which of course took its inspiration from the unique gravel soils.
The original vines purchased from Figeac became the genesis of what many people think is the best wine of St. Emilion, Chateau Cheval Blanc. At that time, back in 1832, Chateau Figeac was owned by Countess Felicite de Carle-Trajet. In those days Chateau Figeac had grown to a massive 200-hectare estate.
It was the Countess who decided to sell portions of their holdings to interested buyers. The breakup of the large Figeac estate helped create a myriad of new St Emilion wine-making estates. That explains why so many chateaux include the word Figeac in part of their name. However, the owners of what was to become Cheval Blanc wanted to establish their own identity that was separate from Figeac. Hence the name change.
In 1852, when Mille Ducasse married Jean Laussac-Fourcaud, she came with a dowry of recently acquired vineyards including 2 of the 5 gravel mounds running through the vineyards of Cheval Blanc and Figeac. This was an amazing dowry! The Laussac-Fourcaud family built the chateau that is still in use today.
The Laussac-Fourcaud continued adding to their holdings increasing the size of Cheval Blanc. By 1871, they accumulated a total of 41 hectares of vineyards in Saint Emilion. Chateau Cheval Blanc remains that same size to this day.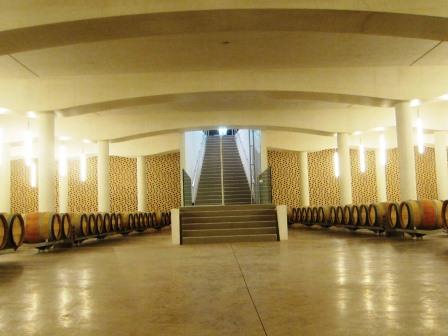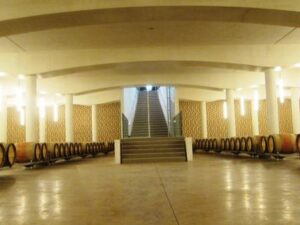 Cheval Blanc, with its recent renovations, is now the most modern facility in Saint Emilion today. The more things change, the more they stay the same. Around 1860, when the chateau for Cheval Blanc was being built, extensive work was also being done in the vineyards.
In fact, even then, Chateau Cheval Blanc was at the forefront of vineyard management techniques when they added a vast network of drains in their vineyards. Chateau Cheval Blanc was probably the first estate in the Right Bank to install this type of drainage system.
At first, Chateau Cheval Blanc sold their wine under the Figeac label. Once Chateau Cheval Blanc began winning medals for the obvious quality level found in their wine, they changed their label.
That change included placing pictures of their medals on the label, which is still featured in the artwork that adorns the labels for the wine today. More importantly, the wines were now sold under the name of Chateau Cheval Blanc, which created a separate identity for their brand.
Cheval Blanc continued gaining in popularity producing some of the best wines in all of Bordeaux during the 1920s, 1940's and 1950s. 1947 Cheval Blanc created what many older, experienced wine tasters consider to be the best Bordeaux wine of all time!
For tasters that claim wines with high alcohol levels do not age, it is important to note that the 1929 Cheval Blanc reached 14.4% alcohol and the 1947 Cheval Blanc was also 14.4% alcohol!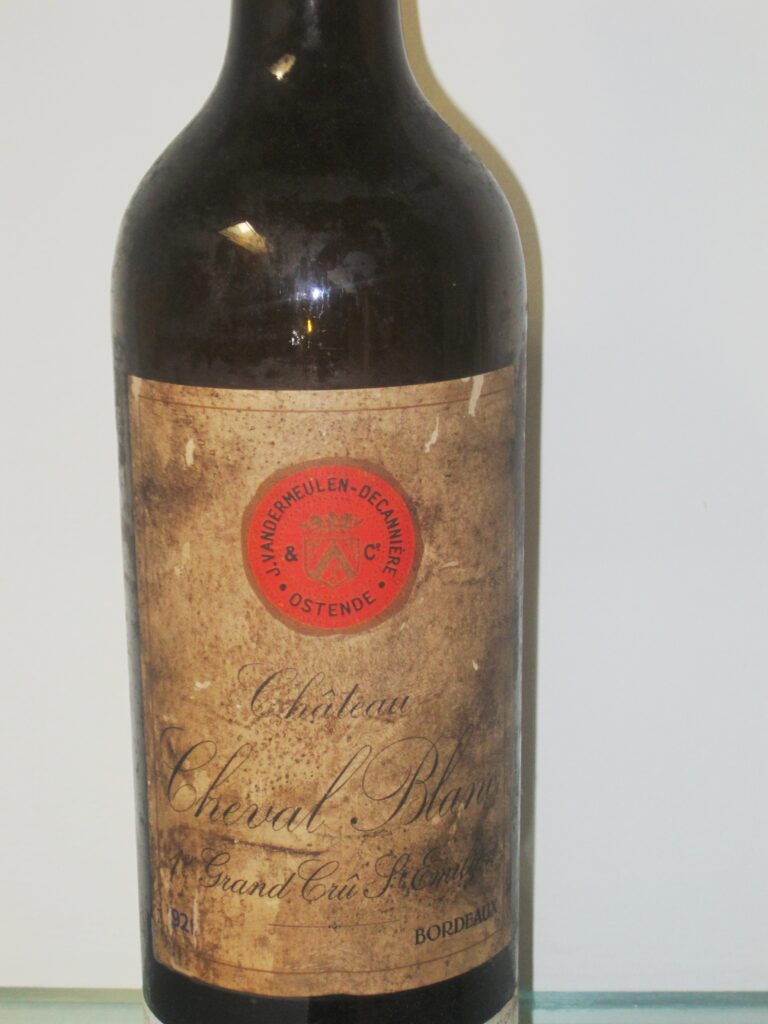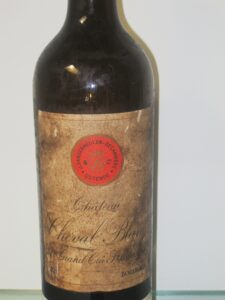 Chateau Cheval Blanc The Modern Age
In 1998 Chateau Cheval Blanc was purchased by Bernard Arnault and Baron Albert Frere for about the equivalent of 135 million Euros. They asked Pierre Lurton to manage the property for them.
Today, Pierre Lurton also manages their other estates, Chateau d'Yquem, Chateau La Tour du Pin and Quinault l'Enclos. 1991 was one of the most difficult vintages in Bordeaux history.
Due to the poor vintage conditions, Cheval Blanc did not produce a wine in 1991, and declassified the entire crop, placing what they could into their second wine, Le Petit Cheval. In 2009, LVMH purchased the shares owned by Bernard Arnault in a private transaction.
There was no official announcement of the price. However, rumors placed the price at close to 15 Million Euros per hectare, making this the most expensive transaction yet, on a per hectare purchase price in the history of Bordeaux.
While 2000 was a perfect Bordeaux vintage for Chateau Cheval Blanc, for the remainder of the decade, with the notable exception of 2005 and the last vintage in the decade, Cheval Blanc produced good and even very good wines, but never amazing wines. That changed as the decade drew to a close.
In 2009, 2010, and again in 2015, they produced candidates for wine of the vintage. In that same year, at an auction held by Christie's, a scarce, six-liter bottle of the legendary 1947 Cheval Blanc, (Probably the only real bottle in existence) sold for a record-setting price of $304,375 dollars!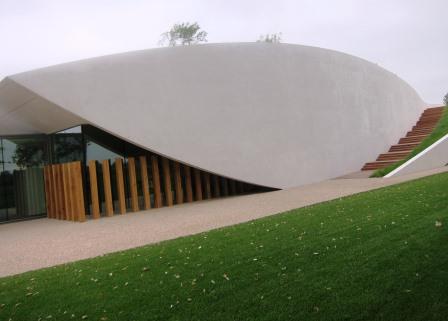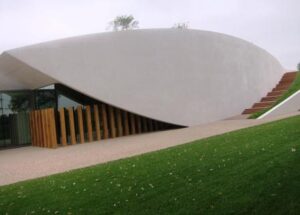 Being located on the Pomerol border in the northwest portion of Saint Emilion is part of the reason for the voluptuous quality of Cheval Blanc. In part, this explains why Cheval Blanc has all the best attributes of St. Emilion and Pomerol. In fact, they are only a stone's throw away from the Pomerol plateau.
Their vines abut those of Chateau LEvangile. When you look closely, it is easy to see that close to 30% of their terroir resembles that of the top Pomerol estates.
In 2011, with the help of famed architect and Pritzker Architecture Prize winner, Christian de Portzamparc, Chateau Cheval Blanc completed a major, top to bottom, construction, and renovation project. This complete, remodeling included building a new winery, barrel cellars, vinification room, tasting area, and efforts with the landscaped gardens.
Even though the structure is modern in design, this new cellar, which cost over $20,000,000, fits in well in the St. Emilion appellation. Situated under a hill, with dramatic access to natural light, its curvaceous lines are stunning. The curved theme is seen in the exterior structure and carried through to the vat rooms.
The cellars are equipped with 52, temperature-controlled, curvy, cement vats, varying in size that allow each parcel to be vinified separately. From there, you take the stairs to the level just below to arrive at the barrel cellar.
In 2012, Chateau Cheval Blanc added more vines increasing the size of their vineyard when they included the 1.3-hectare portion of the Chateau La Tour du Pin Figeac Moueix vineyards they purchased a few years earlier. The vines were added in 2012, following the 2012 St. Emilion Classification. In 2022, Cheval Blanc added to their holdings when they purchased Chateau La Tour du Pin Figeac from the Giraud-Belivier family.
In 2021, Chateau Cheval Blanc made a surprise announcement that from that point forward, they would no longer participate in subsequent classifications. While the decision to forgo the classification of their wine will not hurt Cheval Blanc in the eyes of the consumer, it did set back the classification to some degree. Chateau Ausone also declined to participate in future classifications on the same day. Shortly after that, Chateau Angelus also dropped out of the Classification. Starting with the 2022 vintage, the labels will no longer state Premier Cru Classe A.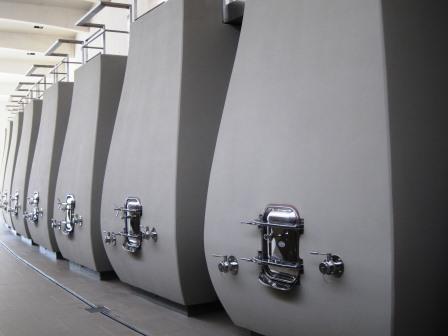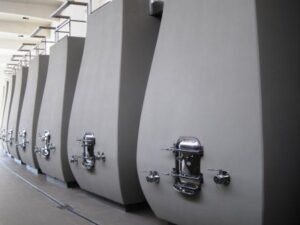 Chateau Cheval Blanc Vineyards, Terroir, Grapes, Winemaking
The 39-hectare vineyard of Cheval Blanc is planted to 52% Cabernet Franc and 43% Merlot, and 5% Cabernet Sauvignon today, but the goal is to return to the original mix of 55% Cabernet Franc, 40% Merlot, and 5% Cabernet Sauvignon. The addition of Cabernet Sauvignon represents a change in the vineyard plantings.
The amount of Merlot was also slightly decreased. But as you can see, this is temporary. Blends vary, depending on the style and character of the vintage. The vines at Cheval Blanc are old, averaging 45 years of age. They have 8 hectares of Cabernet Franc planted in the 1950s.
However, some of the older parcels of Cabernet Franc are close to 100 years of age, as they were planted in 1920! The old vines are the source of their massal selection program.
The vineyard is in one large block which can be divided into 54 separate parcels. Their best parcel is well placed in the middle of their vineyards directly in front of the chateau, with the deep, blue clay soils, where you find their older Cabernet Franc vines.
Cheval Blanc has a complex terroir that consists of 3 different soils. Even though the vineyards are in one large parcel, this can be divided up as follows: 40% of their soils are gravel over multiple types of clay, including blue clay.
Another 40% of their terroir has deep gravel soils, while the remaining 20% of their soils consist of sandy clay in the soil. Those three unique soils allow the vineyard to express a specific style of St. Emilion. It's also good to note that Cheval Blanc is located in the Graves region of Saint Emilion, which takes its name as you might guess from the gravel in the soil.
There are 5 elevated, gravel hillsides in this area in St. Emilion, and 2 of those hills, belong to Cheval Blanc. The gravel hillsides offer slopes and an elevation that reaches almost 38 meters at its peak. There are 10 distinctive soil types in their terroir.
The vineyard is divided into 32 main blacks which are then subdivided into 53 small parcels. Generally speaking, Cheval Blanc has a slightly warmer, precocious, microclimate. This helps to produce the beauty in their Cabernet Franc.
The vineyard of Cheval Blanc is planted to a vine density of 8,000 vines per hectare, which is one of the higher levels of denser plantings found in the Right Bank. This is a slight increase in the vine density over the years, as previously, the vineyard was at less than 7,700 vines per hectare.
It's interesting to note that in 1996, Cheval Blanc began a massal selection program, and today when the Cabernet Franc vines are replanted, they are done using cuttings from the massal selection program. Cheval Blanc is deeply engaged in moving to agroecology, which simply put is a self-sustainable, holistic approach to vineyard management.
To do this, they are seeking to attain a more natural development of the vines while hoping for the furtherance of more self-sustainability while fostering additional biodiversity not only on top of the soils but below the surface and in the subsoil as well. This is done with a completely natural approach to achieving year-round cover crops and the planting of additional trees.
This will allow for further encouraging the soils to retain more water when needed as climates change while fostering deeper root development and breathing more natural life into their soils with the increase of biodiversity in their vineyards. The thought process here is that with these changes in how the vineyards are managed at Cheval Blanc, they will be able to ameliorate the continuing potential changes brought about by global warming and climatic changes with their increasing periods of extreme drought.
Replanting the vineyards at Cheval Blanc takes place at a very slow pace. On average, about 1 hectare of vines is replanted every 3 years, give or take.
During the harvest of Chateau Cheval Blanc, the estate does not wait until all the parcels achieve complete phenolic ripeness. It is the stated goal to pick some fruit, in what they view as al dente. In part, it's the blending of grapes at different levels of ripeness, from various parcels and terroir that adds complexity, freshness, and decadence to the wine of Chateau Cheval Blanc.
Chateau Cheval Blanc Winemaking
To produce the wine of Cheval Blanc, vinification takes place in 67 different temperature-controlled, cement vats that vary in size, due to the needs of specific parcels to allow for each parcel to be vinified in its own tank. There are 14 different sizes of vats used in the fermentation process. Malolactic Fermentation takes place in tanks.
The wines are aged in 100% new, French oak barrels for close to 18 months before bottling. The Technical Director for Chateau Cheval Blanc is Pierre-Olivier Clouet, who has been a great addition to the Cheval Blanc team. Pierre-Olivier Clouet maintains that same responsibility for all their Saint Emilion estates.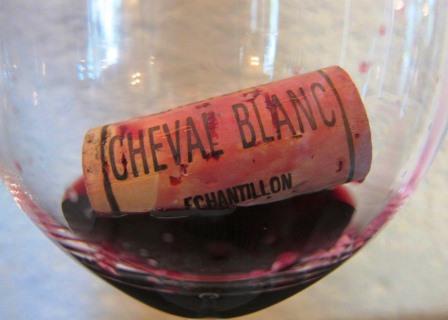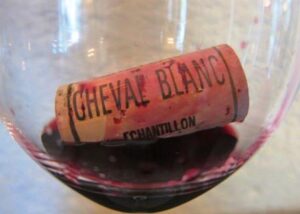 The best vintages of Chateau Cheval Blanc are: 2022, 2021, 2020, 2019, 2018, 2017, 2016, 2015, 2014, 2012, 2010, 2009, 2008, 2005, 2001, 2000, 1998, 1990, 1985, 1983, 1982, 1964, 1961, 1959, 1955, 1953, 1950, 1949, 1948, 1947, 1945, 1929, 1928 and 1921.
I have never seen vintages older than 1921, but with good storage, they could offer unparalleled drinking pleasure. However, you should know that Cheval Blanc is one of the most heavily counterfeited wines in the world, so if you are thinking of buying some of the famous older vintages, especially in large formats, you need to use extreme caution.
Chateau Cheval Blanc Character and Style
The beauty of Cheval Blanc is the complex, powerful perfume paired with textures that can feel as soft as polished silk and velvet. Due to its terroir and location that straddles the border of Pomerol and St. Emilion, Cheval Blanc truly combines the best of both worlds.
In the wine of Cheval Blanc, you find the sexy, opulence of Pomerol, coupled with the flamboyance of St. Emilion. The wine is incredibly rich. Yet it's never heavy. Cheval Blanc can be enjoyed young.
However, it is one of the longest-lived Bordeaux wines being produced. As you can see from my tasting notes, the legendary 1921 is still going strong at close to 90 years ago! I hope I show that well when I'm 90. And 1900, tasted in 2021 still had gas in the tank!
Cheval Blanc also produces a second wine, Le Petit Cheval which made its debut with the 1988 vintage. Le Petit Cheval is aged in 50% new, French oak barrels. Between 8,000 to 10,000 cases of wine are produced of Cheval Blanc each year.
On average, 4,000 cases of Le Petit Cheval are made per vintage. However, for the first time, with the 2015 vintage, no wine was allocated to the production of Le Petit Cheval. The majority of the wine was placed in the Grand Vin, and as so little wine was declassified in that vintage, the remaining juice was sold in bulk.
When to Drink Chateau Cheval Blanc, Anticipated Maturity, Decanting Time
Chateau Cheval Blanc can be enjoyed on the young side with decanting, but the wine is much better wine, these days. Young vintages can be decanted for an average of 2-4 hours, give or take.
This allows the wine to soften and open its perfume. Older vintages might need very little decanting, just enough to remove the sediment. Chateau Cheval Blanc is usually better with at least 12-15 years of bottle age.
Of course, that can vary slightly, depending on the vintage character. Some of the best vintages take over 20 years before they are mature! Chateau Cheval Blanc offers its best drinking and should reach peak maturity between 15-50 or more years of age after the vintage.
Serving Chateau Cheval Blanc with Wine and Food Pairings
Chateau Cheval Blanc is best served at 15.5 degrees Celsius, 60 degrees Fahrenheit. The cool, almost cellar temperature gives the wine more freshness and lift. Chateau Cheval Blanc is best paired with all types of classic meat dishes, veal, pork, beef, lamb, duck, game, roast chicken, roasted, braised, and grilled dishes. Chateau Cheval Blanc is also good when matched with Asian dishes, rich fish courses like tuna, mushrooms, and pasta.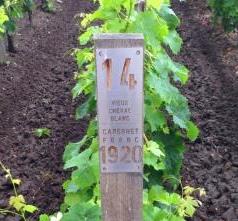 Le Petit Cheval Bordeaux Blanc, the white wine of Cheval Blanc
Starting with the 2015 vintage, Cheval Blanc started producing a dry, white Bordeaux wine called, "Le Petit Cheval Bordeaux Blanc". To avoid confusion with their second wine, Le Petit Cheval, on the label for the white wine the printing is in silver and the bottle will have a silver capsule. For the initial vintages, the wine was produced using 100% Sauvignon Blanc.
Starting with the 2018 vintage, the wine comes from a blend representing the vineyard plantings of 80% Sauvignon Blanc and 20% Semillon planted on a 1.4-hectare parcel of vines. The grapes are planted in the vineyard located just across the road from Cheval Blanc in the vineyards previously used by La Tour du Pin.
As we mentioned earlier, the owners of Cheval Blanc purchased La Tour du Pin in 2006. The first vintages of white wine produced were not available for sale to the public. 2015 is the first commercial vintage.
To produce the wine, the grapes are entirely barreled fermented. There is no malolactic fermentation. The wine is aged in 3, large 400-liter oak barrels. The wine is going to be hard to find as not much is produced. The initial release will be about 400 cases and by 2020, the production should increase to an average of 1,250 cases.
Le Petit Cheval will be sold as a generic AOC white Bordeaux Blanc because AOC law does not allow white wine grapes in Saint Emilion. According to Pierre-Olivier Clouet, the Technical Director of Cheval Blanc who spearheaded the project, the wine reminds him in some ways of a great Sancerre from the Loire Valley.
Cheval Blanc also maintains an interest in the Mendoza region of Argentina where they produce the wine Cheval des Andes.
Château Cheval Blanc Wine Tasting Notes
75 Vintages 1,157,692 Views Sort by Vintage-Rating
2022
Château Cheval Blanc (St. Émilion Grand Cru)

Garnet with purple accents in the color. The wine offers blackberries, black cherries, violets, chocolate, saffron, smoke, licorice, and orange rind nuances in the perfume. The palate is even more expressive. Regardless of what you have heard or expect, this is a gentle Cheval Blanc. The wine starts off slowly, and builds on the palate in intensity, slowly, but steadily. The wine manages to be as refined as it is concentrated, remaining perfectly balanced. The experience is seamless. The purity in the fruit is striking. The finish sees the 60 second mark and without a care in the world, keeps on going leaving you with layers of silky, sexy, sensuous fruits that linger long after the wine has left the glass. The wine is made from 53% Merlot, 46% Cabernet Franc and 1% Cabernet Sauvignon. 13.9% ABV, 3.8 pH. The harvest took place August 29 - September 6 for the Merlot. The Cabernet Franc September 12 - September 20. Yields were only 27 hectoliters per hectare. Please note that no second wine was produced in 2022. Make no mistake, this is one of the great vintages of Cheval Blanc, and that is really saying something. Drink from 2027-2065. 98-100 Pts.

4,866 Views

Tasted

May 8, 2023

2021
Château Cheval Blanc (St. Émilion Grand Cru)

A gorgeous wine, especially when you consider the vintage, you start off with a nose offering complexities of tobacco leaf, violets, roses, spice-box, mint leaf, and ripe, red and black pit fruits. On the palate you find layers of sensual, pure, silky fruits, cashmere, polished tannins and a richness created by velvet textured plums and black cherries. There is a slight drop off in the weight of the fruit after the mid-palate that makes this a very, very good vintage for Cheval Blanc, but stops it from being one of the great vintages from the estate. Still, there is a lot to love about the 2021 Cheval, making this one of the contenders for wine of the vintage. The wine blends 52% Cabernet Franc, 43% Merlot, 5%, 13.25% ABV, 3.61 pH. Cabernet Sauvignon. the harvest took place September 24 - October 14, making this a very late vintage here. In fact, it is the lateness of the harvest that is the secret to the success of the vintage. Yields were low at only 28 hectoliters per hectare. Drink from 2029-2055. 96-98

2,778 Views

Tasted

May 20, 2022

2021
Le Petit Cheval (St. Émilion Grand Cru)

This is a true baby Cheval Blanc, The reason is simple. Some of the Cabernet Sauvignon lots placed in Cheval Blanc in 2018, 2019 and 2020 were included in this wine. The wine kicks off with flowers, espresso, chocolate, red plums and spice. But it is on the palate, which is slightly similar to Cheval Blanc where the wine shows its character. Supple, and fresh, the wine finishes with loads of silky-textured, sweet fruits. The wine blends 60% Merlot, 33% Cabernet Sauvignon and 7% Cabernet Franc, making this the highest percentage of Cabernet Sauvignon ever used in the history of the estate. 13.1% ABV. Drink from 2022-2035. 91-93

1,045 Views

Tasted

May 20, 2022

2020
Château Cheval Blanc (St. Émilion Grand Cru)

The bouquet of white, red, and purple flowers is made even better with the addition of Indian spices, red with black fruits, and truffles. However, as good as the nose is, it is on the palate, with its seemingly countless layers of cashmere textured fruits, refined, silky tannins, lift, and energy that steals the show. The wine gently caresses your palate seamlessly for over 60 seconds. This is a monumental Cheval Blanc that will age for decades, yet, it is sexy, and you will be able to enjoy it young. Drink from 2027-2065.

2,367 Views

Tasted

Mar 21, 2023

2020
Le Petit Cheval (St. Émilion Grand Cru)

It is easy to think of this as a mini Cheval Blanc due to its gorgeous display of flowers, sweet cherries, spices and tobacco wrappers in the perfume. The wine offers the perfect blend of freshness, silky-refined-textures and purity in the supple fruits on the palate that keep on with you all way through to the finish. There was a time when second wines were simply second wines. That is clearly not the case as this is a solid example of a baby Cheval Blanc. You can enjoy this on release and for the following 2 decades after that. Drink from 2023-2040.

1,630 Views

Tasted

Mar 21, 2023

2020
Le Petit Cheval Blanc (Bordeaux)

Bright, yellow and orange citrus with touches of pears and green apples along with a tint of honey that comes through on the nose and palate. This is already delicious and it should continue offering pleasure for up to a decade. Drink from 2023-2032.

1,721 Views

Tasted

Mar 21, 2023

2019
Château Cheval Blanc (St. Émilion Grand Cru)

One of the few wines I did not receive a sample of to taste in barrel, it took only a moment to realize this was one of those rare, show-stopping gems that will blow your mind in the years to come. There is a unique, sensual texture here that screams opulence at every turn. The wines exotic nature is allowed to show its true character here. The non-stop layers of cashmere textured fruit is the perfect setting for all the perfectly ripe black plums, black cherries, blueberries, and blackberries, which are happy to display their gorgeous purity. The polished, silky finish holds your focus for over 60 seconds as it builds and expands. A worthy competitor to the incredible 2018, if you have the ability to purchase this wine, it is going to be a cellar treasure that people talk about for generations to come. Drink from 2035-2060.

4,331 Views

Tasted

Mar 29, 2022

2019
Le Petit Cheval Blanc (Bordeaux)

Fresh, bright and vibrant, the wine is all about its crisp, lively yellow citrus, white flowers, vanilla, green apple and orange blossom character. I love the lift, vibrancy and purity in the fruits with their mild touch of honey and spice in the finish. Drink from 2022-2031.

1,694 Views

Tasted

Mar 29, 2022

2019
Le Petit Cheval (St. Émilion Grand Cru)

Soft, silky, floral, medium-bodied and fresh, this elegantly-textured, red berry focused wine offers a refined, forward, vibrant, expression of its terroir with all of its floral, cherry, mint, espresso, plum and dark raspberry character. Produced from a blend of 56% Merlot and 44% Cabernet Franc, you can enjoy this with pleasure on release and over the following 15 years or so. Drink from 2022-2034.

1,396 Views

Tasted

Mar 29, 2022

2018
Château Cheval Blanc (St. Émilion Grand Cru)

If awards were given out for sensuality, this gem would take the trophy. Incredibly sexy, with its velvet drenched textures, silky tannins and opulent personality, this wine stands out in a crowd. The nose, with its aromatic display of flowers, plums, cherries, espresso, licorice, dark cocoa and oyster shell is compelling. The seamless finish crosses the 60 second mark with its non-stop display of concentrated, perfectly ripe, dark sweet, red fruits, chocolate, licorice and spice. If you can afford it, it is a wine you should have in your cellar and you'll want to age this for at least 15 years before popping a bottle. The wine was made using 54% Merlot, 40% Cabernet Franc and 6% Cabernet Sauvignon, 14.5% ABV. This wine is a legend in the making.

4,327 Views

Tasted

Mar 9, 2021

Resembling the color of a dark ruby gemstone, this outstanding experience begins with roses, violets, roasted plum, oyster shell, fennel and spice. From there you'll move to the velvet drenched, decadent, opulent, silky palate. The depth of fruit is off the charts. The sensual, sexy feel on the palate is unique. The over 60 second finish is too short because you'll never want it to end. This is bottled decadence. If you can afford it, it is a wine you should have in your cellar and you'll want to age this for at least 15 years before popping a bottle. The wine was made using 54% Merlot, 40% Cabernet Franc and 6% Cabernet Sauvignon, reaching 14.5% ABV with a pH of 3.75. The Merlot was harvested September 10-October 1, Cabernet Franc was picked September 24-October 10 and the Cabernet Sauvignon was picked October 11. 98-100 Pts

5,644 Views

Tasted

Apr 19, 2019

2018
Le Petit Cheval Blanc (Bordeaux)

Bright, fresh, lively yellow citrus, honeysuckle, green apple, lemon peel and a touch of vanilla on the nose and palate works here. The wine is lively, creamy, fresh and leaves you with a blast of fresh, sweet citrus in the finish. The wine blends 74% Sauvignon Blanc with 26% Semillon.

3,753 Views

Tasted

Mar 9, 2021

2018
Le Petit Cheval (St. Émilion Grand Cru)

Medium-bodied, elegant, floral and silky, this baby Cheval Blanc shows its sweet plum, cherry and licorice character from the get go. Round, plummy, forward and with a nice silk touch on the palate, this offers a lot Cheval character for a fraction of the price. Produced from a blend of 70% Merlot and 30% Cabernet Franc, only 8% of the harvest was placed into the wine this year, so it is going to be difficult to find.

2,593 Views

Tasted

Mar 9, 2021

Floral in character, the wine is round, supple, silky, opulent and ripe. The velvet-textured fruit is already easy to drink. The wine shows a resemblance to Cheval Blanc on the attack. In fact, if it was just a little longer the wine would be quite similar to Cheval Blanc. Produced from a blend of 70% Merlot and 30% Cabernet Franc, only 8% of the harvest was placed into the wine this year. 91-93 Pts

3,343 Views

Tasted

Apr 19, 2019

2017
Château Cheval Blanc (St. Émilion Grand Cru)

There is a lot of depth here. The fruit comes in layers that alternate between earth, red berries and black fruits. There is intensity and elegance, with a unique fleshy sensation due to the large percentage of Cabernet in the blend. You will want to age this for at least 15 years before popping a bottle. The wine was made using 56% Merlot, 30% Cabernet Franc and 14% Cabernet Sauvignon. This is the most Cabernet Sauvignon ever used in the blend in the history of the estate! The wine reached 13.2% ABV with a pH of 3.65 and the harvest took place September 6 to October 11, which is the longest harvest recorded here. The Grand Vin represents 77% of the harvest.

7,010 Views

Tasted

Apr 26, 2018

2017
Château Cheval Blanc Le Petit (Bordeaux)

From 100% Sauvignon Blanc, the wine is lively, fertile and vibrant with green apple, white peach, flowers, citrus peel and just a touch of vanilla. Animated and refreshing, there is a zesty quality here that stands out on the palate.

2,646 Views

Tasted

Apr 26, 2018

2017
Le Petit Cheval (St. Émilion Grand Cru)

Medium bodied, soft, silky and fresh, the wine is elegant and polished and should show well quite early in life. Produced from a blend of 52% Merlot and 48% Cabernet Franc, only 8% of the harvest was placed into the wine this year.

1,992 Views

Tasted

Apr 26, 2018

2016
Château Cheval Blanc (St. Émilion Grand Cru)

Better from bottle than barrel, the wine is refined, elegant and fresh. Here is a wine of precision. The fruit is perfect in every way. There are no flaws, hard edges or even a hair out of place. It is going to need time in the cellar to soften, fill out and sex up. But this is going to hit that high level, you just need to be patient. Give it 12-15 years before opening a bottle. The wine was made using 59.5% Merlot, 37.5% Cabernet Franc and 3.3% Cabernet Sauvignon. This is the first vintage in 10 years that any Cabernet Sauvignon was used in the blend.

5,963 Views

Tasted

Sep 21, 2019

Rose petals, spice, kirsch, earth, smoky black cherries, wet earth and forest leaves. On the palate, the wine is silky, pure, fresh and vibrant. There is an elegance, charm, refinement and precision to this more structured, classic example of Cheval Blanc. You will want to age this for at least a decade before popping a bottle. The wine was made using 59.5% Merlot, 37.5% Cabernet Franc and 3.3% Cabernet Sauvignon. This is the first vintage in 10 years that any Cabernet Sauvignon was used in the blend. The wine reached 14.25% ABV with a pH of 3.67 and the harvest took place September 20 to October 12. The Grand Vin represents 77% of the harvest.

12,014 Views

Tasted

Apr 29, 2017

2016
Château Cheval Blanc Le Petit (Bordeaux)

Crisp, fresh, bright, yellow, citrus fruits, vanilla, pomelo, lime, green apple and floral scents get the wine going. There is a fresh, vibrant quality to all the citrus and green apples that comes through on the nose and palate. The wine was produced from 100% Sauvignon Blanc.

3,655 Views

Tasted

Apr 29, 2017

2016
Le Petit Cheval (St. Émilion Grand Cru)

A precise vintage for Le Petit Cheval, the wine is fresh, vibrant, lively and clean, with an academic character. Its perfumed and structured. The wine was made from a blend of 62% Merlot and 38% Cabernet Franc. Only 7% of the harvest made it into the second wine this year.

2,734 Views

Tasted

Sep 21, 2019

Ruby in color, this wine opens with flowers and cherry notes. Medium bodied, elegant and fresh, the fruit shows a plummy, early drinking charm. The wine was made from a blend of 62% Merlot and 38% Cabernet Franc. Only 7% of the harvest made it into the second wine this year.

2,333 Views

Tasted

Apr 29, 2017

2015
Château Cheval Blanc (St. Émilion Grand Cru)

It can be a dangerous combination for all the right reasons when you blend decadent sensuality with velvety tannins and layers of silky fruits. You cannot help but devour the wine far too quickly. Concentrated, full and rich, the fruit glides across your palate effortlessly. There is lift, volume, length and complexity. This is a wine for the future which will easily earn a legendary status as it ages evolves and matures. If you cannot afford it, make you find friends that can, as this is a wine you need to taste.

6,669 Views

Tasted

May 21, 2018

The nose pops with spice, flowers, smoke, plums and cherries. Open your mind to beauty, desire and a bite-your-bottom-lip eroticism. This is what elegant hedonism is all about. This wine is sensuous beyond belief, fresh and vibrant. The fruits feel like French velour on your palate. The wine is incredibly rich, yet light on its feet, which is almost impossible to achieve. Trust me, I drank every last drop of this barrel sample. When the coast was clear, I poured a little more into my glass and drank that too! From a blend of 55% Merlot and 45% Cabernet Franc, the wine reached 14.35% ABV with a pH of 3.6. According to Pierre Lurton, there was no Petit Cheval produced in 2015, because the quality of the harvest was so good, making a second wine, did not improve the Grand Vin, regardless of the blend. The harvest took place from September 3 to October 10.

5,877 Views

Tasted

Apr 29, 2016

2014
Château Cheval Blanc (St. Émilion Grand Cru)

Truffle, herbs, mint, red fruits and tobacco are what you initially notice. In the mouth you find, silky fruits and sweet red berries that linger. It's fun to enjoy the fruits as they move from red fruits to spice, and then back again to red berries with more spice and freshness. You can drink this young, or age it for a decade for more complexity.

4,381 Views

Tasted

Jun 4, 2017

Fresh black raspberries, flowers, red licorice and cherry blossoms create the exotic perfume. On the palate, the wine is refined, soft and silky, fresh, elegant and pure. It lacks the density found in recent vintages like 2009 but instead relies on refined tannins and textures, transporting the aromas of beautiful, pure fruit all the way to the finish. From a blend of 55% Merlot and 45% Cabernet Franc, the wine reached 13.25% ABV with a pH of 3.65, representing 75% of the Grand Vin. 94-96 Pts

5,083 Views

Tasted

Apr 27, 2015

2014
Le Petit Cheval (St. Émilion Grand Cru)

Smoke and tobacco over ripe, red fruits and earth are the recipe here. Silky, fresh and sweet, with elegant textures, this is drinking perfectly today. The wine offers a resemblance to Cheval Blanc at this stage.

2,548 Views

Tasted

May 4, 2017

Blending 52% Merlot and 48% Cabernet Franc, this wine is packed with flowers, licorice and earthy notes. On the palate, the wine is fresh, silky, pure and medium bodied, focusing on fresh, sweet cherries. 90-91 Pts

2,734 Views

Tasted

Apr 27, 2015

2013
Château Cheval Blanc (St. Émilion Grand Cru)

Light, fresh, bright, elegant, soft, forward and user friendly style of wine with sweet, cherries, licorice, flowers and plums in its core that carry though to the fresh, red berry, polished, soft textured, finish.

1,960 Views

Tasted

May 25, 2016

Ruby in color with flowers, licorice and sweet, fresh red and black plums, the wine is the essence of silky elegance with its soft, polished textures. Lacking the density found in the best vintages, the fruit is pure, clean, sweet and fresh, leaving you with an impression of ripe, clean red fruits. Blending 53% Cabernet Franc and 47% Merlot, the yields were 19 hectoliters per hectare. The wine reached 12.85% ABV with 3.7 pH. 60% of the harvest was placed into the Grand Vin. 92-95 Pts

3,375 Views

Tasted

Apr 28, 2014

2013
Le Petit Cheval (St. Émilion Grand Cru)

Blending 79% Merlot with 21% Cabernet Franc produced a light, ruby-colored wine with a cherry blossom character complicated by fresh herbs. Soft, bright and already open for pleasure, the finish is spicy and fresh. 86-88 Pts

2,158 Views

Tasted

Apr 28, 2014

2012
Château Cheval Blanc (St. Émilion Grand Cru)

A reserved vintage for Cheval Blanc, the wine pops with flowers, cigar wrapper, mint leaf, spice, cedar, and just a hint of truffle. Bright, fresh, juicy, crisp red cherries and plums are also front and center of this medium-bodied, elegant, classic version of Cheval Blanc. Drink from 2022-2045.

3,684 Views

Tasted

Jul 9, 2022

Black cherry liqueur, chocolate mint, espresso and black cherry in the mouth. Silky, with velvet tannins, stone and sweet, ripe, sensuous black and red fruits in the finish.

3,775 Views

Tasted

May 15, 2015

With 54% Merlot and 46% Cabernet Franc, the wine reached 13.9% ABV with a pH of 3.78. One of the keys to the vintage at Cheval Blanc was the extensive green harvesting needed, due to the extended time needed for flowering. In the perfume, the wine pops with flowers, licorice, earth, caramel and ripe, sweet blackberries. On the palate, the wine displays sweet black and red fruits, spice and a fresh purity of sweet fruit. The tannins are silky, the wine is fresh and long in the finish, complicated by an herbal, tapenade note buried in the fresh, ripe fruit. 94-96 Pts

5,783 Views

Tasted

Apr 26, 2013

2012
Le Petit Cheval (St. Émilion Grand Cru)

Peppery, flowers and herbs on the nose, with a lush, soft, elegant, kirsch liqueur, finesse styled finish.

2,786 Views

Tasted

May 15, 2015

75% Cabernet Franc with 25% Merlot create the blend. Flowers, licorice, red berries and elegant textures, dominated by fresh red plums and cherries, are the hallmark of this wine. 90-92 Pts

2,871 Views

Tasted

Apr 26, 2013

2011
Château Cheval Blanc (St. Émilion Grand Cru)

Medium-bodied, classic in style, forward, earthy and fresh, the dusty tannins behind all the ripe red fruits deliver brightness along with wet earth, mint leaf, thyme, tobacco, spice, and dried flowers. Drink from 2022-2035.

3,242 Views

Tasted

Jul 9, 2022

From 52% Cabernet Franc and 48% Merlot, the wine will be aged in 100% new oak and reached 13% ABV. The Grand Vin represents 65% of the harvest. This is a fresh, elegant style of Cheval Blanc that offers soft, ripe, pure, fresh black and white cherries, floral, spice, truffle, smoke and earthy aromas along with supple textures. While refined and polished, 2011 Cheval Blanc lacks the depth found in 2009 and 2010, but the beautiful sense of purity in the fruit is something to behold. 95-96 Pts

5,237 Views

Tasted

Apr 24, 2012

2011
Le Petit Cheval (St. Émilion Grand Cru)

With a large portion of Merlot at 75% and 25% Cabernet Franc in the blend, the wine opens to truffle, caramel and black cherry. Medium-bodied, with some dryness in the finish, the wine ends with black raspberry sensations. 88-89 Pts

2,994 Views

Tasted

Apr 24, 2012

2010
Château Cheval Blanc (St. Émilion Grand Cru)

An intriguing perfume filled with stone, flowers, blackberry liqueur, dark plums, licorice, smoke, oak and hints of bitter chocolate, asks and receives your attention. Lush, sensuous, silk and velvet drenched fruit drenched with opulence that borders on decadence coat your palate. The pure, intense, sensuous finish lasts at least 60 seconds. This sublime Bordeaux wine has become a better tasting experience since last tasted.

13,252 Views

Tasted

Jul 21, 2014

Cheval Blanc Produced from a higher percentage of Cabernet Franc than usual, 56% Cabernet Franc, with the remaining 34% percent relegated to Merlot; that assemblage is similar to what is planted in the vineyards today. The wine reached 14.5% ABV with a 3.75 pH, allowing for a rich, ripe wine that is also ABVic and fresh. Placing your nose into this wine reminds you of walking into a flower shop. The aromatics are further complicated with scents of stone, oak, truffle, caramel and black cherry. Pairing delicacy with power, this is an elegant, deep, wine of finesse, purity and refinement. Part of the reason for the wines success is the long and exacting time spent harvesting the fruit. The estate took three weeks to conclude picking. Previously, they finished the harvest in two weeks. 96-98 Pts

10,188 Views

Tasted

Apr 22, 2011

2010
Le Petit Cheval (St. Émilion Grand Cru)

With a perfume consisting of minerality, cocoa, plums, red and black plums with licorice. In the mouth, the soft, round, sophisticated wine ends with a fennel coated, red and black fruit finish.

6,357 Views

Tasted

Jul 20, 2011

Le Petit Cheval From 75% Merlot and 25% Cabernet Franc, this medium bodied wine is filled with coco powder, black cherry and licorice, coupled with freshness and round textures. 90-92 Pts

5,379 Views

Tasted

Apr 22, 2011

2009
Château Cheval Blanc (St. Émilion Grand Cru)

What a wine! The nose is enough to win over any wine lover with its display of flowers, cocoa, dark red, and black fruits, earth, and spices. But, as good as the perfume is, it is on the seamless palate with its opulent, exotic, display of silk and velvet textures that is the perfect backdrop for more than 60 seconds of perfectly ripe fruits that express a sense of purity, elegance and yes, sex appeal. Still young, this is a future legend. Drink from 2023-2050.

401 Views

Tasted

Sep 4, 2023

Clearly one of the great vintages of Cheval Blanc, this is one sexy wine. The wealth of sweet, ripe, pure fruits provides a hedonistic thrill ride with its multiple layers of dark red, and black fruits, earth, and spices. The seamless finish steals the show as it sticks with you and expands for over 60 seconds. Still in its infancy, the wine is already on the wine to greatness. This is so sensuous, you can enjoy it now. But its best days are clearly in its long future. Drink from 2023-2050.

4,534 Views

Tasted

Jul 9, 2022

This is pure, unadulterated, sex in the bottle wine. The textural experience is polished velvet, silk and it really lingers. The nose, with its blend of lowers, wet earth, ripe, very ripe, under-ripe and overripe berries is off the hook. The opulent finish hangs with you for at least 60 seconds. It is scary to consider how good this wine is going to be with an additional decade or 2 of aging. If you have the money, this is a good place to spend it.

2,964 Views

Tasted

Sep 20, 2019

Pure bottled hedonism. Opulent, velvet drenched fruits with textures of pure silk and a finish that hangs with you for close to 60 seconds. It is so off the hook now, it is scary to consider how good this wine is going to be with a decade or 2 of aging.

5,392 Views

Tasted

Jul 18, 2018

Bottled decadence, and then some. This is so hedonistic, opulent, pure, refined and elegant, it is hard to believe. Not even 10 years old and this already offers an incredible, unparalleled tasting experience. If you have the money, this is going to offer its pleasures for decades to come.

4,748 Views

Tasted

Apr 16, 2017

This is young, but its not all about potential. No sir! This is all about substance. The fruit is so silky, sexy and sensuous, it's hard not to smile as each sip add more complexities and nuances in its own, hedonistic manner. There is ripe fruit galore, freshness, complexity, length and more importantly, personality that makes you need another sip, and then another another glass. Now, if only I could get another bottle!

6,764 Views

Tasted

Jun 24, 2015

2009 Cheval Blanc is on fire in this vintage. Produced from 60% Merlot and 40% Cabernet Franc, a high percentage of Merlot for the chateau, the wine explodes with the intense aromas of jammy black raspberries, flowers, spice, and incense. Powerful, ripe, sweet, velvet textured, and perfectly balanced, this opulent, deep wine finishes with endless waves of spicy berries. This wine personifies decadence, elegance, and power. 96-99 Pts

12,782 Views

Tasted

Jun 28, 2010

2009
Le Petit Cheval (St. Émilion Grand Cru)

Fully developed, this gorgeous, sexy, soft, polished, medium-bodied, silky wine is ready to. Plummy, floral and supple, this is a nice version of a Jr. Cheval Blanc.

3,745 Views

Tasted

Sep 20, 2019

2009 Le Petit Cheval, from 65% cabernet franc and the remainder merlot, is a medium bodied wine filled with silky black raspberry and boysenberry flavors. 90-92 Pts

5,256 Views

Tasted

Jun 28, 2010

2008
Château Cheval Blanc (St. Émilion Grand Cru)

Classically styled, medium-bodied, reserved, bright, crisp, and floral, the wine is ready to deliver its thyme, dried flower, spearmint, red plum, and cocoa-packed character. This is a fresh, vibrant, aromatically focused charmer. Drink from 2022-2045.

3,388 Views

Tasted

Jul 9, 2022

Starting to develop secondary nuances, with air you find flowers, tobacco, red fruits and cigar box notes. This is a classic style of Cheval Blanc, with concentration, energy and freshness that will require another decade before it starts getting ready to drink. It's going to be worth the wait, but be patient with this one.

3,619 Views

Tasted

Sep 17, 2018

2008 Cheval Blanc produced from a blend of 50% Merlot and 50% Cabernet Franc is another 2008 that improved over the past year. The intense perfume is filled with fresh herbs, cassis, plums, black cherries, exotic spice and spring flowers. Very classy and stylish, this elegant, sophisticated, balanced, rich and velvet textured wine offers freshness, purity and an evocative combination of red and black fruits.

9,850 Views

Tasted

Jul 18, 2014

08 Château Cheval Blanc is 50% merlot with 50% cabernet franc. Deep ruby with some purple accents, the wine was produced from low yields. Fresh flowers, oak, spice, and licorice on the nose. Soft, elegant, and rich, with round tannins and good structure and depth. This elegant wine ends with a long, fresh, pure, polished blackberry and black raspberry note. 94-97 Pts

6,903 Views

Tasted

Aug 1, 2009

2008
Le Petit Cheval (St. Émilion Grand Cru)

Fully mature, the wine is showing its age in the color and with its secondary notes that are already on display. Medium bodied, with spicy red fruits and olive tapenade in the finish, this is ready for prime time drinking.

2,531 Views

Tasted

Sep 17, 2018

2007
Château Cheval Blanc (St. Émilion Grand Cru)

Perfectly mature, the wine shows tobacco, flowers, red fruits and cigar box notes. In the mouth, you find a medium bodied wine with olives and herbs on top of the red fruits. This requires drinking today or in the near future.

4,380 Views

Tasted

May 4, 2017

2007
Le Petit Cheval (St. Émilion Grand Cru)

Showing its age in the color, nose and palate, you find roses, spices and cherries in the earthy perfume. Medium bodied, with herbal characteristics over the red fruits, this requires consumption to capture the remaining red fruits before they fade away.

2,534 Views

Tasted

May 4, 2017

2006
Château Cheval Blanc (St. Émilion Grand Cru)

Tight, needs time and air to develop. This is a structured, firm, strict, tannic style of Cheval Blanc, with a classic, brisk, masculine, red berry character. Others that prefer that style of wine will like it more than I did.

4,387 Views

Tasted

May 25, 2016

Frim, bright, fresh, steely, slightly austere style of Cheval Blanc. Better on the nose than the palate. There is good definition of fruit, and perhaps another 10-15 years will help soften the wine, but this is better for lovers of more classic styles and vintages of Bordeaux. The wine was produced from a blend of 55% Merlot and 45% Cabernet Franc.

8,522 Views

Tasted

Oct 5, 2014

2005
Château Cheval Blanc (St. Émilion Grand Cru)

2005 Cheval Blanc continues getting better and better with every tasting. Straddling the fence between hedonistic and classic, with air, the wine displays an intriguing perfume of potpourri, mint, truffle, cherry blossom, and plums. The perfect blend of vibrance and sensuality, while still in its infancy, it is impossible not to be enthralled by its concentration, balance, energy, and layers of sweet, ripe, very ripe, and slightly under-ripe red and black fruits. Drink from 2025-2060.

3,984 Views

Tasted

Oct 12, 2022

Served double blind, there was no doubting the quality here. The show nose, with its floral, black plum, earth, herb, dark cherry and tobacco scents was easy to find. But today, much of the palate is held in reserve, and not showing its opulent, decadent fruit. Another 5-8 years of cellaring will allow this to really come alive.

9,877 Views

Tasted

Feb 5, 2017

This is so young, it's best tasted in the name of science. But if science is your thing, the blend of 50% Cabernet Franc and 50% Merlot is bottled decadence. Silky, lush, rich, fresh and showing no hard edges, the fruit is perfectly ripe, fresh, long and expansive on your palate. If you are lucky enough to own this stunner, I'd wait until at least 2020 to 2025 before starting to pop the cork.

8,585 Views

Tasted

Jul 12, 2016

Blending 52% Merlot and 48% Cabernet Franc, the wine pops with licorice, truffle, tobacco, flowers and fresh, ripe black and red fruits. Silky, soft, refined, elegant, supple, exotic, young and fresh, there is a long kirsch, griotte and black raspberry liqueur sensation that expands in the mouth and on the palate in the finish. As good as this is now, it's only going to get better as it continues to age.

6,709 Views

Tasted

Jun 28, 2015

Still young, clearly there is a great future with this stunner. It's just going to take time, at least another 10 years before the rich, sensuous, concentrated, silky character shines through. There is depth of flavor, silky tannins and a long, pure, essence of perfectly ripe, plum and cherry notes that really hang, long after the wine has left the glass.

4,869 Views

Tasted

Jun 24, 2015

Deep in color, there is a beautiful purity of fruit, but the wine is tight, primary and needed air along with coaxing before the licorice, floral, earth, black cherry, spice and chocolate covered plum notes began to emerge. Silky and seductive, the wine will be much better with at least another decade of bottle age.

8,216 Views

Tasted

Dec 12, 2012

2005
Le Petit Cheval (St. Émilion Grand Cru)

From a blend of 57% Cabernet Franc and 43% Merlot, the wine pops with caramel, black cherry and mint on the nose. There is a nice sweetness to the fruit, round textures and a medium body that makes this ready for prime time drinking today.

3,985 Views

Tasted

Jun 28, 2015

2004
Château Cheval Blanc (St. Émilion Grand Cru)

With signs of maturity in the color, the smoky bouquet of cherry pipe tobacco, fresh herbs, kirsch, truffle and cigar box, the medium bodied wine is ready for prime time drinking. Soft, refined and silky, the finesse textures and sweet cherries feels great on your palate. Like many 2004 Bordeaux wines, this is ready to drink. I just wish it had a more concentration.

4,559 Views

Tasted

Nov 30, 2014

2003
Château Cheval Blanc (St. Émilion Grand Cru)

Plummy, pruney and round, with mocha, truffle, nut, coffee bean and blackberry jam aromas. Medium bodied, soft and open, the wine ends with sweet and tart red and black plums. The finish is a bit short.

6,464 Views

Tasted

Mar 20, 2014

From a blend of 56% Cabernet Franc and 44% Merlot, the wine is medium bodied and delivers more in its aromatics than on the palate. The perfume serves up a nose of fresh herbs, plum, earth, toast, coconut and dark cherry. The wine is soft and polished in texture, but lacks the density of material and complexity found in many of the best vintages. This is probably close to fully mature today. You do not need to pop your corks tonight. But I am not sure there is going to be much improvement from this point forward, due to further aging.

6,026 Views

Tasted

Dec 18, 2013

2002
Château Cheval Blanc (St. Émilion Grand Cru)

Medium bodied, firm, spicy, classic style here, with a floral and peppery edge to all the red fruits, earth and tobacco. The wine ends with a slightly dilute, fresh, bright plummy finish. While successful for the vintage, this is not a very strong Cheval Blanc.

5,862 Views

Tasted

Aug 10, 2016

2001
Château Cheval Blanc (St. Émilion Grand Cru)

This is the best deal for mature Cheval Blanc in the marketplace today. Close to fully mature, the wine is loaded with layers of earthy, fresh, perfectly ripe, black cherries, plums, wet earth, cocoa, flowers and leafy herbs with a touch of tobacco leaf. But the star of the show is the sensuous, sexy, silky textures that excite and please your senses as the wine unfurls on your palate. The finish lingers, expands and holds your attention until you take another sniff and sip.

2,872 Views

Tasted

Mar 10, 2022

Really coming on strong at 16 years of age, the texture is the perfect blend of regal, opulence and finesse. There is volume, sensuous mouth feels and perfume, but there is an undercurrent of green flavors with all those beautiful, plummy sensations in the end note, that stops this from scoring even higher. Decanted about 30 minutes, another 30 minutes would have been a bit better.

5,892 Views

Tasted

Jan 17, 2017

Plum, cocoa, floral, cherry and mineral scents open to a medium/full bodied wine that is filled with sweet, red berries. This round, soft, open wine is drinking well today. It's not a wine I'd look to cellar long term.

6,809 Views

Tasted

Dec 12, 2013

Dominated by 60% Merlot with the remainder Cabernet Franc, at 10, like many 2001 Right Bank wines this has turned out better than expected. Floral aromas are complicated by fennel, black and red plums, truffle, black cherries, earth, stone, spice, tobacco and leafy scents. Medium/full bodied, lush, round and opulent in texture, this sophisticated, sensuous wine ends with licorice, black plums, and cherries.

7,681 Views

Tasted

Aug 5, 2011

2000
Château Cheval Blanc (St. Émilion Grand Cru)

Not quite as giving or generous as previous bottles, which is more about this bottle, than the wine, here you find an opulent, rich, luscious wine with all the flowers, herbs, tobacco leaf, black cherry, plum and wet earth you could ask for. Silky and vibrant on the palate, the wine is closing in on maturity, another 5 years should do the trick. Enjoy it for 20-30 years after that.

6,345 Views

Tasted

Jul 29, 2021

If you are looking for a sex in the bottle type of wine, look no further. Incredibly sensuous, the texture combines the best elements of silk, cashmere and velvet. The perfectly ripe fruits range from black plums to even darker cherries. On the finish, it all comes together with the added nuances of licorice, plum liqueur, dark chocolate and cherry notes. You can drink this now. But if you really want the wine at its best, give it at least another 7 years or so.

7,369 Views

Tasted

May 25, 2018

What a wine! The perfume, with its floral accented, juicy plums and cherries is singing. The sensuous textures feel great while they longer for close to 60 seconds. There is concentration, depth and excitement here. Still young, patience will add more to this wine in every dimension.

5,982 Views

Tasted

Nov 12, 2017

With a complex perfume consisting of flowers, licorice, black raspberries, spice, incense, smoke, tobacco and roasted cherries, the wine really grabs your focus. As good as that is, the best is yet to come. The wine hits the sensuality button again and again with its purity of fruit and silky, sensual, supple, polished textures and long finish. Decanted about 2 hours, this was ready to go.

8,259 Views

Tasted

Feb 12, 2016

Showing the beginning of secondary notes with its tobacco, truffle, earth, plum liqueur, cherry and cigar box aromatics, the wine is sweet, lush, fresh, polished and sexy. Still young, you can drink this now for its freshness and power, or you can age it for more complexity and texture.

5,829 Views

Tasted

May 13, 2015

Pure silk, velvet and cashmere in texture, this is sensuous, hedonistic, rich, pure and clean. The stunning levels of concentration in the exotic, perfectly ripe fruit, coupled with the decadent, sexy mouth feel and amazing length really make an impression.

8,574 Views

Tasted

May 17, 2014

Purity, polish, sex and hedonism in a glass. If you Google decadent wine, an image of 2000 Cheval Blanc should appear. Every sniff, sip and swallow is pure, unabashed , velvet textured pleasure.

6,818 Views

Tasted

Apr 7, 2014

Powerful, full bodied, rich, intense aromatically and on the palate, the wine is pure, polished silk in texture. Still young, I'd wait at least 5 years to open this beautiful, sexy, opulent, wine. Time is going to make this much more decadent.

9,737 Views

Tasted

Dec 12, 2013

Perfectly ripe, cherries, plum and blackberry, truffle, earth, coffee, flowers and spice create a complex perfume. On the palate this is pure silk and velvet, that coats your taste receptors with plum liqueur sensations and a beautiful sensation of purity in the fruit. There is not a hard edge to be found in this St. Emilion wine. Drink it today, or give it another decade or two, to allow for more complexity and silk.

11,012 Views

Tasted

May 1, 2012

With a complicated perfume featuring flowers, herbs, juicy black and red plums, stone, earth, spice and coconut, your attention is riveted on what comes next. Rich, refined, opulent and elegant, this unique expression of Bordeaux wine is balanced, long and intense ending in a beautiful finish filled with pure ripe dark berries and sensuous textures that stays with you for close to a minute. Still young, this will only get better!

13,713 Views

Tasted

Jul 21, 2011

Aromatics of ripe black raspberry, flowers, herbs, plums, minerals, coconut and spice box is compelling. This Bordeaux wine marries intensity with balance, complexity, purity and an exotic style. The seamless finish of juicy, ripe plums and dark berries fills your mouth with pleasure and remains etched on your palate for close to sixty seconds!

19,422 Views

Tasted

Mar 5, 2010

In character, this reminded me of the 90. The finish was not quite as long and it lacked a bit of the opulence found in the 90, but I imagine that will change in 10 years. This is a stunning wine that requires time before opening up and showing its stunning charms.

14,987 Views

Tasted

Jun 6, 2008

1999
Château Cheval Blanc (St. Émilion Grand Cru)

Coconut, earth, plums, black cherry, tobacco and stone scents are the first thing you notice. Soft, silky, refined and elegant in texture, this is all about elegance, and not power. It's ready for prime time drinking now.

6,442 Views

Tasted

May 24, 2013

Black cherry, anise, smoke, fresh herbs and blackberry notes in the perfume. Medium/full bodied. The soft finish blends dark fruits with a minor touch of green notes. A sign of the vintage.

7,758 Views

Tasted

May 22, 2010

With its compelling melange of herbs, spices, red fruit and plums. Better on the nose than the palate, this medium bodied, elegantly textured, stylish wine, is already drinking nicely.

7,185 Views

Tasted

Jun 6, 2008

1998
Château Cheval Blanc (St. Émilion Grand Cru)

Cheval Blanc is an expensive wine. But if you have the disposable income, this is the vintage to buy. Opulent, vibrant, and sensuous, this silky display of concentrated plums and cherries gets better and better with every swirl, sniff, and sip. It is impossible to put your glass down without taking another sip. Give it a bit more time and it should hit triple digits! Drink from 2022-2050.

2,959 Views

Tasted

Oct 12, 2022

Bottled sex. This is hedonism at its best. The wine is silky, refined, elegant, and pure. There is volume, depth and flowers, cherries, plums, herbs, licorice, and a touch of citrus in the aromatics that knocks you out. The seamless finish is all about its perfectly ripe, sweet, fruits drenched in velvet. Perhaps a bit more volume and this would easily score triple digits.

4,135 Views

Tasted

Sep 30, 2021

This is a future rock star! At 20, it is a stunning tasting experience. The opulent, no, make that decadent texture is a show stopper! The layers of perfectly ripe, sweet, exotic, cherry and plum seem to come in endless waves. You can park your nose in a glass of this for hours. And the best is yet to come. While this is quite pricey, it is probably the best deal for those with the extra income to buy in today's, increasingly, expensive world.

5,337 Views

Tasted

Sep 21, 2018

There is no better vintage of Cheval Blanc for the money the 1998. Pure sensuality on the palate, this is a hedonistic, thrill ride. Silky, sexy, full bodied, concentrated, complex and showy, this is just now starting to show off its layers and levels of charm and pleasures. This is the best showing yet for this stunner.

5,689 Views

Tasted

Nov 12, 2017

It's hard to get over how great this wine really is. Picture pure bottled decadence, due to its sensuous textures, blend of ripe and almost over ripe, sweet, lush, velvet drenched fruits that build, expand leave an impression. If you want to know why so many people go crazy over Cheval Blanc, this is the bottle to try.

7,077 Views

Tasted

Feb 22, 2016

Cheval Blanc is not cheap. But if you want to know why people pay the amount of money they do for a bottle, 1998 Cheval Blanc is the wine to buy! This is pure silk, velvet and lush, perfectly ripe, polished, sweet plums, truffle, berries, spice, herbs, fennel and earth. Still young, this sensuous wine drinks great today, and will hit rockstar status in a decade!

7,370 Views

Tasted

Mar 20, 2015

If you're looking for a great bottle of Cheval Blanc, this is the wine to buy. While it's clearly quite pricey, for Cheval Blanc, it's for some odd reason, still sort of fairly priced. Especially when you consider the sublime, sensuous experience the wine provides. Opulence bordering on decadence on the palate, with a perfume that demands to be bottled, sold and worn, this is only going to get better and better over the years.

7,945 Views

Tasted

Jan 24, 2014

Deep, dark in color and in flavor. Powerful. Polished tannins coupled with incredible levels of concentrated fruit, silky, sexy, decadent textures and long, opulent finish are what you'll find in this wine.

9,556 Views

Tasted

Jun 6, 2013

Smoke, truffle, tobacco, black cherry jam, licorice, spice, floral, leaf and forest floor aromas get you going. The wine is fleshy, fresh, concentrated and sports an opulent and exotic texture. The wine is pure velvet and silk on the palate. The finish is long, clean, pure and sensuous. Still young, this offers pleasure today, but the best is yet to come.

7,749 Views

Tasted

Dec 12, 2012

Still young, this dark colored wine offers up an explosive array of aromatics. Very concentrated for Cheval Blanc. The palate is awash in a sea of sexy, black and red, fruit, spices and herbs. This will be an amazing Cheval with another 5-10 additional years of bottle age.

6,297 Views

Tasted

May 15, 2010

This is the real deal! It is better than the 82, but not quite at the level of the extraordinary 1990. And that is truly saying something. Silky, rich, exotic and incredibly lush on the palate. Very concentrated, with multiple layers of ripe, black fruits coupled with red fruit accents. The wine ends with a seamless finish that lasts close to sixty seconds! Too bad it can no longer be purchased for what was considered the outrageous sum of $200. Ahhh, those were the good old days.

10,177 Views

Tasted

Oct 14, 2008

Better than the 82, but not quite as good as the 90. The nose is explosive. The palate texture is something every wine drinker needs to experience at least once. It is so silky, sexy and exotic. The seamless finish lasts close to :60.

6,818 Views

Tasted

Aug 31, 2007

1995
Château Cheval Blanc (St. Émilion Grand Cru)

This is a hard style of Cheval Blanc. The nose is there, but on the palate, the wine exerts a certain toughness on the palate that some tasters might like more than others. That is just not something I seek in Cheval Blanc. If this sounds like your type of wine, you can pop a cork on it today, or age it a few more years.

5,209 Views

Tasted

Mar 19, 2016

The last few years have not helped this wine mature. Hard, austere and lacking the charm one would expect from Cheval Blanc, the wine serves up too much olive, herb and leafy notes and note enough fruit. The tannins were dry, ending with sweet and tart, red berries in the finish. For tasters convinced Robert Parker is the devil and that a return to yesterday's Bordeaux would make the world a better place, this is your style of wine. It obviously did not work for me.

5,491 Views

Tasted

Mar 20, 2014

From an assemblage of 50% Cabernet Franc and 50% Merlot, the perfume opens with licorice, crushed stone, cocoa, flowers, plums, spice and ripe cherries. The texture of this beautiful St. Emilion wine is soft, opulent, plush and refined. The lush finish ends with spicy red and black plums with hints of rich, velvety dark chocolate. A few more years will add more complexity to the nose and textures. This is one of the better Bordeaux wines from 1995, a vintage that is marked by harsh tannins. When Cheval Blanc is on, it offers a unique combination of elegance and sensuality that is seldom found in most wines.

8,755 Views

Tasted

Sep 28, 2011

1994
Château Cheval Blanc (St. Émilion Grand Cru)

Much better on the nose, with its earthy, floral, tobacco and cherry personality, than on the almost, lean, stern, medium bodied, crisp palate. At close to 24 years of age, this is not going to get better from here. This is the other side of classic.

4,325 Views

Tasted

Aug 21, 2017

1993
Château Cheval Blanc (St. Émilion Grand Cru)

A nice wine, but a moderate Cheval Blanc is the right way to state things here. Medium bodied, with a distinctive herbal edge, there is a crisp quality to the plums along with alternating sweet and tart fruits in the finish. There is no reason to age this any longer.

4,971 Views

Tasted

May 10, 2017

1990
Château Cheval Blanc (St. Émilion Grand Cru)

You could not ask for more in a bottle. The perfume with its blend of spices, espresso, flowers, smoke, cocoa, tobacco, wild cherries, plums, and ash instantly grabs your focus. On the palate, the wine is pure silk and velvet, which caresses you with its layers of vibrant, earthy, pure, red, and black fruits. The concentrated finish is long, deep, intense, and sensuous, gaining in opulence in the glass. Drink from 2023-2040.

3,554 Views

Tasted

Jan 20, 2023

It is the texture of Cheval Blanc that gets me. There is a sensuality here that no other wine offers and with the 1990, it is there in spades. Earthy, with truffles, tobacco wrapper, mint-leaf, red plums and cherries, flowers and spice, the silky, sexy, velvet-textured wine lingers on your palate for close to 60 seconds in its seamless finish. This is drinking at maturity, but well-stored bottles are going to age and evolve for at least another 20-30 years.

3,767 Views

Tasted

Apr 6, 2022

Purity, hedonism, silk and velvet textures produced a wine that is best described as bottled sex. Long, pure, rich and intense, the wine doesn't know how to quit. And you never want it to. I am sure Calligulus drenched his nights in this nectar. The finish sticks with you in an expanding show of ostentatious characteristics. Yes, I could have written a bunch of adjectives and descriptors here, but you can read those in previous notes I've posted. It is the overall impression you should focus on, as that is what matters most. This bottle was remarkable. Bought on release, stored in a cold, dark cellar and never moved showed provenance counts.

5,206 Views

Tasted

Oct 23, 2020

Every bottle at some point in its aging curve is different, and this bottle, while very good, was not quite at the level of the best examples. Still, the floral dominated nose loaded you up with sweet, fresh cherries, garden herbs, tobacco, plums and cherry blossoms. Medium-bodied, lacking the weight and density of better bottles, the texture was all silkiness. Elegant, delicate and fresh, with lots of lift on the palate, considering that for all intents and purposes the wine is 30 years of age, this is fully ready to go.

4,941 Views

Tasted

Dec 31, 2019

It was love at the first whiff of that gorgeous perfume. And if that did not seal the deal, the sensuous, sexed up, palate presence with a finish that hung in there for more than 60 seconds sealed the deal. This is a future legend!

6,353 Views

Tasted

Oct 10, 2018

Close to full maturity, but with no hurry to drink it, this is the quintessential, opulent wine. Lush, but not fat. It's elegant and hedonistic at the same time. Floral, smoky, licorice, coconut and plum notes make an impression. But it is the silky, sexy palate presence that seals the deal.

4,868 Views

Tasted

May 30, 2017

This is a consistent stunner. With its, sexy, lush, opulent and exotic textures, the lavender, licorice, sweet plum and cherry, smoke, dark chocolate and earthy nose really grabs you. But at least for me, it is the incredibly sensuous mouth feel from start to finish that makes this a ride worth taking.

5,041 Views

Tasted

Sep 1, 2016

This is the perfect blend of purity, elegance, refinement, opulence and complexity and character. It's more than flawless, it's stunning in every sense of the word. There is such a beauty and purity of fruit in this wine, it's hard to believe. Even better, it's pure hedonism as well. With an hour or 2 of decanting, this is drinking right where it needs to be. For the 1%'s, this is a wine they should be buying.

6,584 Views

Tasted

Nov 9, 2015

This was a very good, but not great bottle of what can often be a 100 Pt wine. Not that I'm complaining. The nose was off the hook with its earthy, floral, tobacco, sweet cherry and fresh herb profile. But on the palate, the wine fell a bit shorter than it can deliver at its best.

4,587 Views

Tasted

Aug 25, 2015

1990 Cheval Blanc is so sexy, it should be illegal. Pure decadence in the glass does not do this justice. Luscious, velvety, pure, fresh and ostentatious, this is a stunning bottle of wine that can leave a talkative taster speechless.

7,819 Views

Tasted

Jan 21, 2015

A stunning wine in every sense. The explosive nose serves up black and blue fruits, truffle, tobacco, blackberries, flowers and forest scents. The texture is silk and velvet. If that does not grab you, the finish lingers and expands. Bottled decadence.

7,291 Views

Tasted

Nov 24, 2014

This is an orgasm in a glass. There is no better way to express how sexy, sensuous, silky and decadent this wine is. Perfect in every way from the start, through to the long, expansive, lingering finish, this is what pure hedonism is all about.

9,278 Views

Tasted

Mar 20, 2014

Licorice, flowers, dark chocolate covered, black raspberries and plums with over ripe black cherry scents is the first thing you notice. What keeps your attention riveted to your glass is the pure silk and polished velvet, opulent and even decadent textures. The finish must last for at least 60 seconds! Served at one of those marathon tastings with so many great bottles, stunning wines are often lost in the mix. The 1990 Cheval Blanc stood out from the pack, grabbed my interest and never let go. Insanely expensive, but with good reason. This is about as good as a wine gets. I do not have the funds to go out and buy more, but I would never sell my bottles. This wine was so good, just writing up the tasting note brings a smile to face remembering the wine.

10,008 Views

Tasted

Aug 19, 2013

Explosive aromas find their way from the glass with an array of scents ranging from truffle, coconut, spice box, cherry blossom and earth, to tobacco and sweet, plums. Silky tannins give the wine an incredibly sensuous texture, as the wine glides effortlessly across the palate. The wine has depth, concentration and the structure to age and develop for decades.

9,075 Views

Tasted

Dec 12, 2012

Powerful, rich, dense, exotic and sensuous in texture, the wine opens with a compelling blast of licorice, smoke, leather, blackberry, forest floor, earth and black cherry jam. This is about as good as a wine gets. Tasted blind, with only 15-20 minutes to spend with the glass, I image the wine would score even higher if it were allowed to develop in the glass during the night. Drink it now, of age or cellar it for another 10-15 or 20 years, this is a rock start bottle of Cheval Blanc.

8,247 Views

Tasted

Sep 4, 2012

Deep, dark and filled with fresh plums, flowers, truffles, chocolate and coconut, that reminded me of an almond joy candy bar with hints of black cherries. Luscious, soft, sexy, refined elegance with a sense of purity. This intense, decadent wine coats your palate with plush, ripe, black and red fruits. The long finish is seamless. Along with the perfect 2000, this remains my favorite current of Cheval Blanc.

12,113 Views

Tasted

May 26, 2011

With an intoxicating perfume of fresh truffles, tobacco, ripe plums, smoke, coconut and kirsch, this wine grabs your attention. Full bodied and concentrated with exotic, velvety, decadent textures, the wine finishes with a sensuous, kinky black cherry and kirsch component. As good as it is, this will only get better wine more time!

12,530 Views

Tasted

Jun 28, 2010

Exotic was the first descriptor that came to mind. The aromatics exploded from the glass in every direction. Spices and herbs blend with exotic, very ripe red fruit notes to produce a perfume demanding to be bottled. The next sensation is the stunning voluptuously and layered palate presence that offers a seamless finish. This is better than the more expensive 82 which seems to fade a little bit every time I taste it.

10,272 Views

Tasted

Jun 6, 2008

Roasted coconut is the first smell greeting your nose followed by a mélange of red and black fruit with herbs. In this flight, the Cheval seemed lighter and slightly more developed than the other wines. Cheval's opulent, voluptuous, accessible style can be enjoyed now, but based on where this wine's at, and previous older bottles of Cheval, I'm willing to bet this wine evolves for decades.

6,819 Views

Tasted

Jun 15, 2007

This is so opulent, complex, rich, sensual and seamless. Can wine get any better than this? The fruit glides across your palate and awakens all your senses. This is what elegance in a wine is all about.

7,308 Views

Tasted

Nov 2, 2005

1989
Château Cheval Blanc (St. Émilion Grand Cru)

With more concentration, this would rock. It has the silky, exotic textures, complex nose that marries cedar, tobacco, cigar box, floral, cherry and plum notes, but the lack of depth and length keeps it from earning a higher score. This is probably at full maturity. It should remain here for at least another decade or 2.

4,527 Views

Tasted

Jan 17, 2018

Such a beautiful style of wine, but it lacks concentration and depth of flavor. Still, it's hard not to enjoy the soft, silky, earthy, ripe, red berries, tobacco, flowers and tobacco in the perfume, or the elegant, soft plums and herbs in the finish. This is fully mature and while there is no urgency to drink it, it will not gain much for further aging.

3,482 Views

Tasted

Nov 14, 2017

Fully mature, this is slightly more interesting on the nose, with its earthy, spicy, floral and red fruit character, than on the soft, silky, medium bodied palate. The red fruit have complexity but there is a slight rustic feeling in the end note and a touch of green that takes away from the overall experience.

4,589 Views

Tasted

Jun 24, 2015

Really nice charmer, with silky, soft, textures, sweet, plum, earth and chocolate that is perfect for drinking today and for at least the next decade.

5,078 Views

Tasted

Aug 10, 2014

Considering the vintage and the great success enjoyed by many properties from the Right Bank, is slightly disappointing. Light in color, with flowers, herbs, cherries and smoke aromas. Elegant and silky, and filled with finesse, but, unfortunately, also quite light. The finish was short in the mid palate as well. If this were a quarter of the price, I'd be thrilled; yet, for Cheval Blanc, all I can say is that it's no 1990.

7,963 Views

Tasted

Jun 19, 2009

Light in color, flowers, herbs, cherries and smoke aromas. Medium bodied. Very elegant, but unfortunately, also very light. The finish was short with little mid palate

3,324 Views

Tasted

Oct 5, 2004

1988
Château Cheval Blanc (St. Émilion Grand Cru)

Medium bodied, fresh, earthy, floral wine, with a steak of herbs, and leafy notes. There is softness to the tannins, but there is a leafy, green, discernable note in the otherwise, red plum finish. There is no reason for further aging here.

3,427 Views

Tasted

Feb 3, 2019

Medium bodied, with a definite herbal streak in the middle of its cherry core, the wine has softness to the texture, and it allows its floral nature to barely poke through, but the herbal character is in the fore front.

4,328 Views

Tasted

Dec 15, 2015

The years have been kind to this wine as it has developed well. With its lush, plum, coconut, truffle and cherry perfume, medium body and slight hint of rusticity to the tannins, this nice example of a classic Cheval Blanc is drinking great today.

4,936 Views

Tasted

May 1, 2012

1986
Château Cheval Blanc (St. Émilion Grand Cru)

There is a strict, firm character here, that intrudes in the medium bodied, red cherry and plum notes. Better on the nose, with earthy, tobacco leaf, herb and red fruits, than on the austere palate. This is a nice wine, but not a great Cheval.

3,715 Views

Tasted

Feb 3, 2019

Fully mature, the wine is firm and almost austere. It carries the mark of the 86 vintage, instead of the Cheval Blanc breeding, charm and sex appeal. With air, it tries softening, but it cannot quite get there. This is perfect for those that prefer old school, harder, classic styled Bordeaux.

3,425 Views

Tasted

Feb 4, 2018

The nose is there, the fruit is refined, the wine is mature, but the finish is a little short.

6,370 Views

Tasted

Jan 13, 2015

Better than expected. Light in color, with bricking, this fully mature, soft, medium bodied wine expresses spicy red berries, flowers, herbs, forest floor and tobacco notes.

6,324 Views

Tasted

Mar 20, 2014

1985
Château Cheval Blanc (St. Émilion Grand Cru)

Truffle, tobacco, plum, flowers, cherry, earth and spice scents opened to a plush, opulent, sensuous, medium/full bodied, lush, sexy, Cheval Blanc that is drinking beautifully today.

6,580 Views

Tasted

Aug 16, 2012

Stellar aromatics and a palate presence that is pure silk and sex appeal. Incredible, velvet fruit caresses your palate in layer after layer of pleasure. Not the most concentrated vintage of Cheval Blanc. But so what? This wine is a treat for tasters seeking a sensuous drinking experience.

6,519 Views

Tasted

Jun 6, 2010

The complex nose excites your senses, but, the opulent, sexy, suave, sophisticated mouth feel is the money shot. Other wines score higher technically, many wines are more concentrated, but few wines deliver as much on the hedonistic pleasure meter. You drink Cheval Blanc to experience the beautiful voluptuousness that is only found in Cheval Blanc.

5,644 Views

Tasted

Feb 17, 2009

1983
Château Cheval Blanc (St. Émilion Grand Cru)

Fully developed, and probably just a bit on the other side of maturity as the wine is a bit fading, the perfume, with its truffle, dried flower, leafy herb, tobacco leaf, and earthy cherries get you going. Elegant, refined, silky, and earthy on the palate, the wine leaves you with herbs, truffle, and plum in the finish. Drink from 2022-2032.

2,985 Views

Tasted

Oct 12, 2022

Fully mature, this is elegant, decadence at its best. Silky, sexy, lush and svelt, you find perfectly ripe plums, dark cherries, truffle, flowers, tobacco, and wet earth. The fruit feels like crushed velvet as it flows from the glass to where it was created to go. Popped and poured, this is gorgeous today. As a tip, this is the best deal in the market today for a mature Cheval Blanc of such high quality.

2,893 Views

Tasted

Aug 28, 2020

The exotic, velvety textures kick the ripe, luscious fruits into the sweet spot on your palate. Full bodied, concentrated and fragrant, all the floral, earthy, leafy, tobacco and red fruit essences are in full force. This is drinking at peak, but I am sure bottles with good storage should remain at this high level for over a decade. Better than the 82, and a lot less money too!

4,195 Views

Tasted

Jan 17, 2018

Is the secret out about how good the 1983 Cheval Blanc really is? If not, it should be! With soaring aromatics of truffle, plum, fennel, black cherry, spice and wet earth, this plush, polished, sexy wine ends with decadently, textured, spicy, perfectly ripe fruits. This could improve with time, but it's drinking so good now, there is no reason to wait to pop a cork.

4,837 Views

Tasted

Mar 20, 2014

Coconut, sweet cherry blossoms. smoke, blackberry, plum and truffle aromas. Soft, sexy, opulent and polished textures are in full force in this quintessential, finesse styled wine. The fresh, ripe, cherry, plum and spicy finish is pure velvet. This is my favorite Cheval Blanc for current consumption. The only thing from stopping me for awarding more points is the finish could be a little longer.

7,467 Views

Tasted

Feb 13, 2013

Sweet pipe tobacco, boysenberry, chocolate, spice, truffle, black cherry and forest aromas pop from the glass. As good as the perfume it, the silky, lush, sexy, refined texture and long, opulent finish are even better. It's not cheap. But for a mature vintage of Cheval Blanc, this is the wine to buy,

5,706 Views

Tasted

Sep 4, 2012

Cheval Blanc Floral, spice, truffle, plum, earth and black cherry aromas lead to waves of soft, opulent, rich, ripe, polished plums. Round, soft, sweet and sexy, this is fully mature and due to the mixed reputation of the vintage, this wine sells for a fair price for a Cheval Blanc of this quality.

7,449 Views

Tasted

May 26, 2011

83 Cheval Blanc is filled with scents of roses, plums, spice, coconut, coffee and cedar, While Cheval Blanc is often prized for its aromatic qualities, this wine takes over your palate with its voluptuous, opulent, velvet laced textures. The polished plum, black cherry and dark berries fill your mouth with pleasure. The long, silky finish is balanced and harmonious. 83 Cheval Blanc continues improving while 82 Cheval Blanc keeps becoming less interesting at each tasting.

9,106 Views

Tasted

Sep 5, 2010

Cedar, plums, ripe black fruits and that unmistakable herbal, minty, forest note that comes from ripe Cabernet Franc. Still tannic, with a plush, lush, chocolate infused finish and good freshness. As good as it was, I've had better bottles of the 83 Cheval.

2,889 Views

Tasted

Feb 17, 2008

1982
Château Cheval Blanc (St. Émilion Grand Cru)

It is always all about the bottle at this age, and fortunately for us, this was a gorgeous bottle with layers of decadently-textured, silky plums, dark red pit fruits, tobacco leaf, and hints of cocoa on the palate. There is a uniqueness of texture, that is pure Cheval. The perfume was equally alluring with all of its dried flower, cigar wrapper. spice and red fruits. Fully mature, this is a superb example of what Cheval Blanc does best. Drink from 2023-2030.

3,135 Views

Tasted

Jan 20, 2023

Fully mature, if not slightly past its prime, the wine offers a bit less fruit these days, focusing more on its secondary, cigar wrapper, herb, earth, truffle, spice and dried floral side. Soft, but with a hint of rusticity and herbs that now accompany the earthy red fruits.

3,895 Views

Tasted

Apr 6, 2022

Fully mature, the opulent, sensuous, silky wine shows what it is all about with no effort or decanting. The truffle, flowers, herbs, cedar, plum, cherry and tobacco-infused nose is really something. But it is on the hedonistic palate that the wine really struts its stuff. I am not sure further aging is going to be helpful here. So if you have a bottle, drink up.

4,818 Views

Tasted

Mar 25, 2021

Texturally, the wine is soft, polished, elegant and sensuous, with an earthy, cherry, tobacco center. This is refined hedonism. Fully mature, there is no reason for further aging.

6,078 Views

Tasted

Mar 13, 2017

Fully mature, elegant, graceful, silky and refined, with polished, soft, sweet, dark red fruits, truffle, flowers, earth and tobacco, the wine truly feels great on your palate. The problem comes in with how the wine is aging. The wine has lost some of its exotic, opulent, flamboyant quality with time, and those traits were what made this really stand out.

4,232 Views

Tasted

Feb 8, 2016

The wine has been on the slow, downhill slope for years and this bottle was no exception. With an advanced color for its age, the nose was more interesting than the palate. While silky, soft and smooth, there was a hint of dryness in the finish that reduced the level of enjoyment in the wine. Other bottles have been better, but as you know, after 20 years of age, there are only great bottles, there are no great wines.

4,660 Views

Tasted

Jul 27, 2015

One of the best bottles of this beauty I've tasted in years. Sweet, luscious, opulent, velvet textured and aromatic. Fully mature, this is not a wine for long term aging, but it certainly delivers a lot of pleasure today if well stored.

4,933 Views

Tasted

Nov 24, 2014

Very, very good, but too short for greatness. Still, the silky, sensuous, opulent, textures and complex aromatics make a real impression. This wine was better 5-10 years ago. If you have a bottle, drink it, as it's only going to fade with more time.

6,367 Views

Tasted

Mar 20, 2014

Even though the fruit was starting to fade, the coconut, plum, pepper, truffle, cocoa, tobacco leaf and spicy perfume got you going. Opulent, sensuous and plush in texture, the wine finishes with rich, silky, polished, exotic cherries. This was a better wine a decade ago and does not quite live up to its reputation.

7,318 Views

Tasted

Mar 26, 2013

Coconut, cherry pipe tobacco, truffles, spice, old wood and wet forest floor aromas create the perfume. The fruit has faded since its glory days and finish is not as long or exotic as it used to be. It ends far too quickly. While this is still a great wine, for the money and the pleasure, 1983 Cheval Blanc is the better wine.

6,066 Views

Tasted

Dec 12, 2012

1982 Cheval Blanc is starting to fade. Coconut, chocolate, mint, black cherry, earth, spice and fresh, green leaf aromas create the perfume. On the palate, the wine is pure silk and velvet. But its lost some of its richness and voluptuous qualities that were on display a decade ago. Sell or drink now.

6,408 Views

Tasted

Sep 4, 2012

A beautiful bouquet of fresh picked flowers, spice, ripe black cherries, earth, truffle, tobacco, forest floor and smoke aromatics gets the wine noticed. The feminine, silky, refined, velvet textures keeps your attention. Not as concentrated as it used to be, plus the wine shows an advanced light color. While there is no hurry to drink it, bottles of 82 Cheval Blanc wine enjoyed 5-10 years ago seemed richer and more complex. The wine ends with a long, plum, truffle, spice, cassis and coffee.

9,398 Views

Tasted

Aug 17, 2011

Coconut, truffle, flowers, plums, cassis, black cherry, chocolate, fresh herbs, Asian spice and espresso bean. Silky, soft and round, medium/full bodied and sexy in style, this Bordeaux wine is slightly past full maturity.

9,867 Views

Tasted

May 26, 2011

1982 Cheval Blanc can offer an intense, exotic, coconut tinged tasting experience. Other times, the wine can seem past its prime. This bottle was in the middle. Great aromatics, but not as sexy or decadent on the palate as I would have liked. This was a very good 82 Cheval, but it lacked the intense exotic qualities emanating from the best bottles. Thess days, a strong bottle of 83 Cheval might be more fun and interesting to taste as well.

10,079 Views

Tasted

Aug 22, 2010

This bottle seemed mature. Coconut, red and black fruits with herbs thrilled your nose and senses. The sensuous mouth feel from the concentrated, velvety, ripe fruit was the star of the show. If you want to try a wine that defines opulence, this is a good place to start.

4,422 Views

Tasted

Dec 22, 2008

Red and black fruit, herbs, licorice, and an intoxicating note of chocolate covered, roasted coconut. The coconut aromatic was absolutely compelling and remained the entire evening. Does the coconut aroma come from the cooperage? On the palate, dense, concentrated, plush, rich, sexy, velvety fruit bathed your senses. Very deep and complex, with multiple layers of fruit that cascades over your palate. This is pure elegance.

4,383 Views

Tasted

Jan 10, 2007

The color seemed too developed for its age and the aromatics were not as interesting as I, or the others remembered. Fully developed, decadent fruit, but because of the bottles condition, not as good as we had hoped.

4,289 Views

Tasted

Nov 7, 2006

1981
Château Cheval Blanc (St. Émilion Grand Cru)

Light, and definitely not at the level it was almost a decade ago when I last tasted it, but, that being said, it was still a treat. Popped and poured, its nose of tobacco leaf, truffle, fresh herbs, mint, dried flowers, and bright red plums showed with no effort. Medium-bodied, soft, and refined on the palate, the elegantly textured wine requires consumption before it continues its slow fade.

3,404 Views

Tasted

Aug 28, 2021

1979
Château Cheval Blanc (St. Émilion Grand Cru)

Past its expiration date, brick in color, this light-weight wine has entered its gentle state of decline. The last remaining vestiges of red plums are well-hidden behind all the green herb, tobacco, smoke, wet forest, truffle, cigar, mint, and earthy characteristics. The short finish is on the bright, tart side. There is no reason to hold this bottle any longer as it is only going to decline from here.

2,843 Views

Tasted

Jul 8, 2022

1978
Château Cheval Blanc (St. Émilion Grand Cru)

With some wines, it's easy to tell if they are dead, or dying. It was a close call on this one. The aromatics offered more life with their truffle, tobacco, earth, spice, smoke and hint of cherry. On the finish, it was tart, dry and sour red berries. I would not buy this as a birth year wine as their is no future in holding it. Drink up.

5,218 Views

Tasted

Nov 18, 2012

1975
Château Cheval Blanc (St. Émilion Grand Cru)

Fully mature and quite charming for the vintage, truffle, plum, black raspberry, dark cherry, forest floor and tobacco notes create the perfume. Sweet, cherry fruit, earth, spice box and soft textures, with a slight bit of rusticity are found in the finish.

5,488 Views

Tasted

Aug 14, 2012

1971
Château Cheval Blanc (St. Émilion Grand Cru)

Fully mature, with a ruby and tea color in its hue, the wine is silky smooth, soft, elegant and medium bodied. Focused on its secondary earthy, truffle, floral, cherry pipe tobacco, strawberry and red berry essence, there is no reason to wait for further development.

4,323 Views

Tasted

Jul 4, 2015

1970
Château Cheval Blanc (St. Émilion Grand Cru)

This beautiful bottle of fully mature, Cheval Blanc was medium bodied, with silky, soft textures and aromas of plum, cherry, truffle, herbs, tobacco and forest floor. Quite charming.

5,050 Views

Tasted

Feb 4, 2015

Tasted twice in the same week, from different cases, the wine offered similar results. Light ruby with bricking in color, the perfume opened with tobacco, earth, spice box, plum, herb and forest floor scents. Medium bodied, with a simple, light weight, short, spicy, dark red berry finish. There is no reason to age this wine. Drink up before the remaining fruit fades away.

5,815 Views

Tasted

Mar 7, 2012

This was a bit tired. Ample leafy scents, fresh herbs, smoke, truffle, coffee, dark cherries and caramel were easy to find. Medium bodied and softly textured, this elegant, but light wine ended with caramel coated cassis flavors. There is no reason to hold this any longer. Drink up.

7,466 Views

Tasted

Jul 29, 2010

1967
Château Cheval Blanc (St. Émilion Grand Cru)

Much better than the previous bottle, while the length was nothing to write home about, the soft, semi-opulent textures were a treat. The minor amounts of remaining fruit were holding on to some sweetness, and the nose, while on the earthy, tobacco side, was still holding interest. For a birthday or anniversary, this remains a reasonable, but fading choice,

4,668 Views

Tasted

Mar 9, 2019

I bet it's been at least a decade since this wine was in its prime. More rustic and bright, than fresh and silky, and that's a nice way of putting it. There is not much left here. If you have a bottle, drink up.

2,979 Views

Tasted

Apr 16, 2016

1966
Château Cheval Blanc (St. Émilion Grand Cru)

Light, fading and starting to drop fruit, this requires consumption before it loses more fruit. The texture has a smooth quality, the tertiary development is the best part of the experience, but the wine lacks distinction and exciting characteristics. Drink up.

4,506 Views

Tasted

Nov 13, 2016

1964
Château Cheval Blanc (St. Émilion Grand Cru)

At first, the wine was marked with VA, but that faded after a short time in the decanter and glass. Spice, earth and a decadent array of truffles. Rich, silky, opulent fruit poured over your palate like oil dripping from a spout. The wine finished with a plethora of roasted, opulent, black fruits accompanied by velvet textures. Surely, 64 Cheval has to be in contention for wine of the vintage in a year that favored the Right Bank.

5,893 Views

Tasted

Aug 6, 2008

1961
Château Cheval Blanc (St. Émilion Grand Cru)

Talk about bottled decadence, this is the real deal. Miles either did not have a good bottle of this, or drinking out of a Dixie cup killed it, because this sexy stunner is the real deal. Silky, opulent, and bordering on decadent, the fruit has this porty quality that adds to the richness, depth, length and sweetness.

5,559 Views

Tasted

Feb 4, 2019

The nose, with its truffle, licorice, roasted plum, wet earth, tobacco and black raspberry nose gets your engines revved up. Medium bodied, lush, opulent and graceful in texture, the finish feels great on your palate. The only thing missing was a bit more length in the finish. The wine is the product of naturally, incredibly low yields of 11 hectoliters per hectare.

6,849 Views

Tasted

Oct 15, 2015

Past fully mature, yet there was a lot to like about the elegant, silky textures, truffle earth, forest floor, plum, cherry and cigar box nose. Medium bodied, the wine leaves you with a soft, earthy, sweet cherry finish. While this might not have been the best bottle, my instincts say, if you're holding a bottle for development, I would not push my luck. I'd pop that cork.

6,962 Views

Tasted

Dec 22, 2014

1955
Château Cheval Blanc (St. Émilion Grand Cru)

Another great showing for this stellar wine. The purity of fruit stands out here. There is still freshness, silky textures and layers of sweet, ripe cherries that are complicated by the wet earth, floral and tobacco nuances. If you find a well-stored example, this is worth taking a chance on.

2,885 Views

Tasted

Sep 8, 2018

Bottled by Vandermeulen, this showed really well. Plush, soft, and plummy, medium/full bodied, with earthy, but clearly ripe fruit, the wine improved in the glass for about 30 minutes. Much better than the 55 Cheval Blanc I tasted from magnum a few weeks ago. I would not be surprised to discover that this was bottled with a bit of Port in it.

2,756 Views

Tasted

Aug 15, 2017

At this age, it is all about the bottle, cork, provenance and luck. From a magnum, the nose was there, the textures were soft and the patina of age was showing nicely. But the wine faded on the palate far too quickly. I've had better bottles, but this was still a treat.

2,985 Views

Tasted

Aug 3, 2017

Much better than previous bottles, this is sensuous, supple and rich, with aromatic complexities, silky tannins and density in the velvet textured finish.

3,234 Views

Tasted

Mar 17, 2017

Coconut, truffle, wet earth, gravel, floral and cherry scents created the aromatics. On the palate, the wine was soft, round and silky, ending in a plush, spicy, red cherry finish. This has moved past its prime time drinking window. I would not hold it for improvement as there is more to lost than gain by waiting.

4,457 Views

Tasted

Oct 16, 2012

1953
Château Cheval Blanc (St. Émilion Grand Cru)

Much better on the palate, with its lush textures, than on the nose, due to its strong nutty character. More than fully mature, if you are sitting on any, the wine is going to continue losing fruit from here.

3,397 Views

Tasted

Dec 29, 2018

This bottle was more than fully mature, with serious brickng in its color. Better on the complex nose, with its truffle, stone, plum, earth, smoke, cigar box and cola scents than on the palate. While the texture is pure softness, coupled with the patina of age, the fruit is fading, leaving you with soft, earthy plums and cherries. Drink up if you are lucky enough to have a bottle.

6,430 Views

Tasted

Mar 20, 2014

1950
Château Cheval Blanc (St. Émilion Grand Cru)

This showed a brown sugar color with vague hints of red and brick poking through. The longer the wine remained open, the darker the color got. By the end of the lunch, the wine was a completely different shade. As Spock would say, "Fascinating." Incredible scents of licorice, earth, truffles, herbs, soy, kirsch, black cherry, root beer and fresh coffee wafted from the glass in a continuos stream of perfume. In the mouth, your palate was drenched with very concentrated, dense, blackberry, coffee, black fruit and cola notes. The viscous texture with the silky patina of age was a treat I will not forget. The finish, texture and flavor continued opening and improving in the glass during the two hours we spent with the wine. It reminded me of the 21 Cheval Blanc.

6,532 Views

Tasted

Aug 6, 2008

1949
Château Cheval Blanc (St. Émilion Grand Cru)

I know there are legendary bottles of this around, I remember one about 15 years ago, but this specific bottle was not showing its true depth. The fruit was ripe, generous, plummy, earthy, floral and leaf-filled. The texture offered depth, silk and an exotic mouth-feel, but the wine ended a bit too quickly. Still, any bottle of Cheval Blanc is more than a treat, and when you factor in that this was 70 years old, it was an amazing treat!

2,870 Views

Tasted

Aug 15, 2019

1949 Cheval Blanc explodes with complex aromatics the moment the cork is gently pulled from the clutches of the bottle. Crushed stone, truffle, tobacco, smoke, cherry blossoms, cigar box, 5 spice and melted cherries are the first things you sense. This wine is all about the fragrance and texture. The mouth feel, shaped by the patina of 6 decades of aging is pure silk and velvet. This delicate St. Emilion ends with spicy, sweet, earthy cherries, herbs and strawberry. This was my second time tasting '49 Cheval Blanc. The previous bottle was a much better tasting experience. You know what they say, with time, there is no such thing as a great wine, just great bottles. While this bottle might not have been great, it was good and I was honored to have tasted it.

4,877 Views

Tasted

Aug 6, 2011

1947
Château Cheval Blanc (St. Émilion Grand Cru)

This deeply colored wine offered an array of aromatics including plums, spices, leather, earth and chocolate mint. The wine was clearly concentrated offering great depth. The palate presence was very weighty, but, the finish seemed a little shorter than you find in the best bottles of 47 Cheval Blanc. Still, this was an honor and a treat to taste

16,421 Views

Tasted

Jun 15, 2008

1934
Château Cheval Blanc (St. Émilion Grand Cru)

The color of rose hip tea, the wine is sublime for 82 years of age. Elegant, soft and fragrant, the red berry fruits alternate from sweet to tart, while the silky, soft textures really grab your focus.

3,822 Views

Tasted

Apr 28, 2016

1929
Château Cheval Blanc (St. Émilion Grand Cru)

With just a few months to go before it hits 90 years of age, this is a stunner! The silky, sexy textures are still there. You can enjoy the remnants of ripe, sweet, cherry and red plums, along with the truffle, tobacco and smoky nuances. Speechless this was on the table.

3,233 Views

Tasted

Jul 18, 2018

1928
Château Cheval Blanc (St. Émilion Grand Cru)

The patina of age is perfect here, giving the wine a stunning set of aromatics to accompany the wave of raspberry, cherry, kirsch and herbs. There is still depth, concentration and focus, with a bit of harshness to tannins, as to be expected from the excruciatingly tannic vintage, yet that does not stop you from all the pleasure each sniff, swirl and sip bring to this 91 year old wine.

2,433 Views

Tasted

Feb 3, 2019

Just the thought of drinking Cheval Blanc that is edging close to 100 years of age is enough to make a taster weak in the knees. But being a professional, I was ready. Flowers, smoke, kirsch, barbecue, forest floor, earth, gravel, cigar box and mocha created a beautiful cornucopia of fragrances. Pure, long, lush and silky on the palate, the wine finished with layers of sweet, juicy, ripe, cherry and strawberry.

5,491 Views

Tasted

Mar 29, 2012

1924
Château Cheval Blanc (St. Émilion Grand Cru)

Dark rust in color, coffee, iron, cassis, tobacco and cedar wood. Tart, acidic, cranberry and cassis flavors that starts softly and ends with dry tannins.

4,056 Views

Tasted

May 1, 2012

1921
Château Cheval Blanc (St. Émilion Grand Cru)

This incredibly, complex Bordeaux nose offered so many aromas, I'd have an easier time trying to count the holes in Albert Hall before I could name them all. But, the fireworks did not end with an amazing nose. The Port like syrupy texture of the wine gliding over your palate was surreal. The decadent wine continued gaining in the glass for several hours. This was positively riveting. Unfortunately, I will never be able to see what my 90 Cheval Blanc will taste like at 85, but I will never forget tasting this wine!

7,533 Views

Tasted

Mar 15, 2006