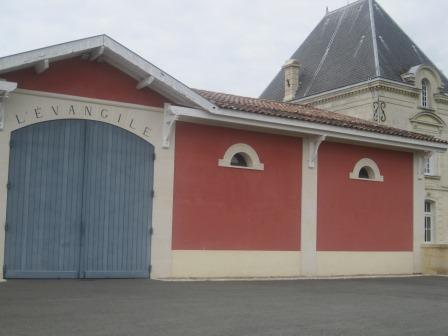 Learn everything about Chateau L'Evangile Pomerol with wine tasting notes and wine-with-food pairing tips. Learn all the best vintages, the history of the property, and information on the vineyards and winemaking. If you want to read about other important, Bordeaux Chateaux: Links to all Bordeaux Wine Producer Profiles
Chateau L'Evangile History, Overview
Chateau L'Evangile is one of the oldest properties in Pomerol. In fact, Chateau L'Evangile has a long history dating all the way back to 1687 when the property and original chateau were created under the name of Domaine de Fazilleau and later Le Domaine de L'Evangile ou de Fazilleau. In 1741 the vineyard was known for producing high-quality wine when it was purchased by the Leglise family who resided in Libourne.
In 1862, the estate was purchased by Jean-Paul Chaperon, who was related to the well-known and powerful Ducasse family. It was Jean-Paul Chaperon who decided to rename the estate, Chateau L'Evangile. Jean-Paul Chaperon was also responsible for constructing the chateau in 1874 as well.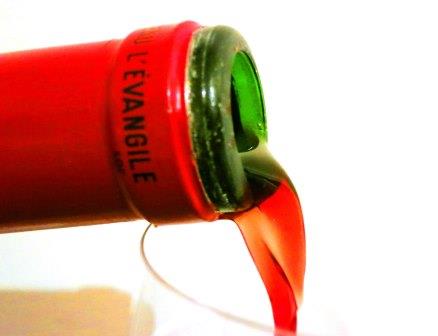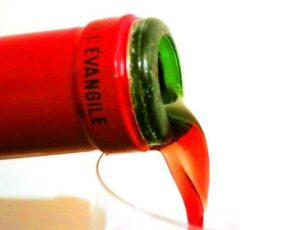 By 1900, Chateau L'Evangile was widely considered the third-best wine in all of Pomerol, just behind Vieux Chateau Certan and Petrus. That was high praise indeed. To keep up with the increased demand, Jean-Paul Chaperon also succeeded in adding additional vineyard land to Chateau L'Evangile, increasing the size of the property.
Chateau L'Evangile was well established by the start of the 19th century. In fact, the original vineyards of Chateau L'Evangile at that time, are really not that much different than what it is today. For all intents and purposes, things didn't really change all that much in 200 years, with the exception of a large parcel of new land acquired in 2012.
In 1903, after the owner Jean-Paul Chaperon passed away, his family continued to manage Chateau L'Evangile. L'Evangile, like many Pomerol estates, suffered intense damage to their vineyards from the devastating 1956 frost. It's amazing when you consider the quality produced at L'Evangile in the 1959 and 1961 vintages, which were in large part, produced from very young vines.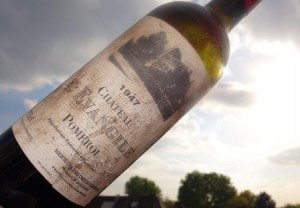 The Chaperon family remained in charge of Chateau L'Evangile until the Ducasse family began running the estate. If the Ducasse name seems familiar to you, their name appears on the famed St. Emilion estate, Chateau Larcis Ducasse.
Simone Ducasse who started taking on responsibilities for the Right Bank estate during the 1940s began managing the property in its entirety beginning with the 1982 vintage.
Chateau L'Evangile remained the property of the Chaperon family until 1990 when Simone Ducasse sold a 70% stake of the property to the owners of the famous, First Growth, Pauillac estate, Chateau Lafite Rothschild.
The remaining shares were purchased in 1999. The previous owner Madame Ducasse was not a fan of using new, oak barrels. In part, it was simply due to the expense, she did not want to spend the money.
So, the owners of Lafite Rothschild began sneaking in new barrels late at night into the cellars. Madame Ducasse would see the new barrels, but because no bill was ever presented, she just smiled and acted as if nothing had happened. After the purchase by Domaines de Rothschild in 1999, a lot of money was invested in improvements to the vineyards, wine-making facilities, and even the chateau at L'Evangile.
A second wine was created in 1989, Blason de L'Evangile. Shortly after the purchase, the estate renovated the entire wine-making facilities and cellars.
The new cellars were completed in time for the legendary 2005 Bordeaux vintage. It's interesting to note that the cellars look and feel similar to those at Chateau Lafite Rothschild, with their circular design and their interior rows of columns.
The new vat room and cellars allowed for true vinification on a plot-by-plot basis at Chateau L'Evangile. The new cellars were dug deep enough to allow for everything to be moved by gravity. Much of the vineyard was replanted. In fact, the extensive replanting program continued until 2018.
In June 2012, the owners of Chateau Lafite Rothschild, the parent company of Chateau L'Evangile purchased 6 hectares of vines from La Croix de Gay allowing them to expand their vineyard to its current 22-hectare size.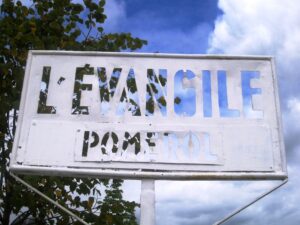 Chateau L'Evangile Vineyards, Terroir, Grapes, Winemaking
The 22-hectare vineyard of Chateau L'Evangile is planted to 80% Merlot and 20% Cabernet Franc. However, there is now a small parcel of Cabernet Sauvignon planted in the vineyard that was used in the blend for the first time in 2019. This shows a change in the vineyard plantings with an increase in the percentage of Merlot as well as with the addition of Cabernet Sauvignon.
Chateau L'Evangile is located next door to Chateau La Conseillante, not far from Petrus and only a stone's throw from Chateau Cheval Blanc in the southeast section of the Pomerol plateau. In fact, only a small, dirt road separates L'Evangile from Saint Emilion.
They have a terroir of clay, gravel, and sand with iron oxide soil. However, when you take a deeper look at their vineyard, it is more complex as you have sections closer to the peak of the Pomerol plateau, near Petrus with more of that all-important, deep blue clay.
As you get closer to Cheval Blanc and St. Emilion, you find more gravel and sand. They also have soils with much higher sand content. Those sandy soils are used as the main source for grapes placed into their second wine.
On average, the vines are 30 years old. The vineyard is planted to a density of 6,000 vines per hectare. The vineyard began conversion to organic farming in 2018. Chateau L'Evangile was certified as 100% organic in 2021.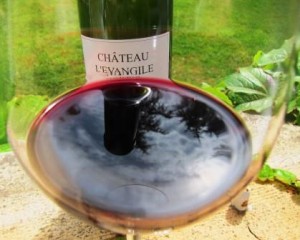 To produce the Pomerol wine of Chateau L'Evangile, the grapes from each plot are separated into batches, allowing the estate to decide if the fruit is destined for inclusion L'Evangile or the second wine once fermentation has been completed.
Vinification takes place in 20, temperature-controlled, cement vats that range in size from 35 hectoliters up to 81 hectoliters. They practice pumping over and controlled maceration techniques.
Malolactic fermentation takes place in barrels. Chateau L'Evangile is aged in an average of 70% new, French oak barrels and clay amphora for close to 18 months. On average, Chateau L'Evangile produces between 2,000 and 3,000 cases of Pomerol per vintage. There is a second wine, Blason de L'Evangile.
The best vintages of Chateau L'Evangile are: 2022, 2021, 2020, 2019, 2018, 2017, 2016, 2015, 2012, 2010, 2009, 2008, 2006, 2005, 2000, 1998, 1990, 1985, 1982, 1975, 1964, 1961, 1959, 1950, 1948, 1947 and 1945.
The wines from the top vintages of Chateau L'Evangile can age quite well. Although, I have had mixed results from years older than the '40s. Starting with 2018, more attention is being paid to detail here, in the vineyard and cellars, so you can expect to see an improvement in the wine and higher prices.
While it is easy to see that Chateau L'Evangile has had a long history of making great wine, 2009 and 2015 are both contenders for making the best wines in the history of the estate!
Style and Character of Chateau L'Evangile
Chateau L'Evangile is a full-bodied, rich, elegant, powerful, opulent, long-lived style of Pomerol that ages well. It is not always a consistent performer. However, in the top vintages, many of which start with the 2000 vintage, they produce a compelling, plum, chocolate, and floral wine that can offer a stunning, opulent, tasting experience. Chateau L'Evangile is capable of aging for decades.
When to Drink Chateau L'Evangile, Anticipated Maturity, Decanting Time
Chateau L'Evangile needs time before it begins to show its true character. L'Evangile needs at least 10-15 years of aging in good vintages until it is ready to be enjoyed.
Young vintages can be decanted for 2-3 hours or more. This allows the wine to soften and open its perfume. Older vintages might need very little decanting, just enough to remove the sediment. Chateau L'Evangile offers its best drinking and should reach peak maturity between 12-40 years of age after the vintage.
Serving Chateau L'Evangile with Wine, Food, Pairing Tips
Chateau L'Evangile is best served at 15.5 degrees Celsius, 60 degrees Fahrenheit. The cool, almost cellar temperature gives the wine more freshness and lift. Chateau L'Evangile is best paired with all types of classic meat dishes, veal, pork, beef, lamb, duck, game, roast chicken, roasted, braised, and grilled dishes.
Chateau L'Evangile is also good with Asian dishes, and hearty fish courses like tuna, mushrooms, and pasta.
Château L'Evangile Wine Tasting Notes
44 Vintages 494,470 Views Sort by Vintage-Rating
2022
Château L'Evangile (Pomerol)

Deep in color, the wine pops with its nose of violets, black cherry, spice, cinnamon, and chocolate. On the palate, the wine quickly focuses you on its core of black cherries, black plums, spices, cocoa, espresso, and savory herbs. Elegantly textured, with softness, refinement, length and freshness, the finish has length, purity, and freshness on the back end that stands out. The is a complete change in direction from the recent vintages that were focused more on density. With the 2022, the wine is about its elegant nature. The wine blends 82% Merlot, 17.5% Cabernet Franc and .05% Cabernet Sauvignon. 14.5% ABV, 3.8 pH. Yields were 30 hectoliters per hectare. The harvest took place August 29 - September 14. The wine is aging in a combination of 50% new, French oak, 15% amphora and 10% foudres. Drink from 2027-2055. 95-97 Pts.

927 Views

Tasted

May 8, 2023

2022
Blason de l'Evangile (Pomerol)

Medium-bodied, soft, silky, spicy, floral and fresh, with a core of sweet, ripe, vibrant red cherries and powdered chocolate on the mid-palate, and in the elegant finish. You can enjoy this on release, and over the near term while waiting for the Grand Vin to develop. The wine blends 88% Merlot with 12% Cabernet Franc. Drink from 2025-2037. 90-92 Pts.

548 Views

Tasted

May 8, 2023

2021
Château L'Evangile (Pomerol)

Rich in color, with little effort you find chocolate, black plums, truffle, coffee bean, mint and flowers in the perfume. On the palate, the wine is medium-bodied, soft, vibrant, and loaded with chewy red fruits, chalky tannins, freshness, spice and leafy herbs that add to the sweetness in the red pit fruits. The wine blends 69% Merlot with 30% Cabernet Franc and 1% Cabernet Sauvignon. 14% ABV. The harvest took place September 21 - October 4. The wine is aging in a combination of 50% new, French oak, 15% amphora and used oak barrels. The Grand Vin was made from 55% of the harvest. Drink from 2025-2048. 93-95

3,201 Views

Tasted

May 20, 2022

2021
Blason de l'Evangile (Pomerol)

Spicy, leafy, accents add to the bright red fruits on the nose. Medium-bodied, soft, crisp, strawberry, cherry, and red plums with a savory touch and just a hint of chocolate finish off the wine. You can enjoy this on release and over the near term while waiting for the Grand Vin to develop. Drink from 2023-2031. 88-90

1,447 Views

Tasted

May 20, 2022

2020
Château L'Evangile (Pomerol)

Dark garnet in color, initially you notice all the truffle, flowers, dark cocoa and plums with a touch of licorice in the aromatics. On the palate the wine is rich, lush, velvety and full-bodied. There is a beautiful richness to the texture on the mid-palate and in the opulen finish with its wealth of chocolate, espresso, black plum and sweet Morello cherries. The endnote lingers, which is what you need, as this tastes and feels so good, you want more of it. If you can, give this a decade of age this will really be singing. The wine blends 88% Merlot with 12% Cabernet Franc, 14.5% ABV. Yields were low at 32 hectoliters per hectare. The Grand Vin was made from 50% of the harvest. 96-98 Pts

5,501 Views

Tasted

May 20, 2021

2019
Château L'Evangile (Pomerol)

Deep, dark, rich, and opulent, this flamboyant wine serves up an elixir packed with dark chocolate-covered cherries, plums, espresso, truffle, licorice, smoke and wet earth. Full-bodied, concentrated, dense and intense, this is hedonism, but the high ABV does impart some heat that takes away from the overall experience. The wine blends 83% Merlot, 16% Cabernet Franc and 1% Cabernet Sauvignon. This is the first time Cabernet Sauvignon has been placed in the blend. Drink from 2025-2040.

3,484 Views

Tasted

Mar 29, 2022

The beautiful blend of roses, chocolate, licorice, coffee with cream and perfectly ripe plums is exciting. On the palate, the wine is rich, lush, sensuous and velvety, giving you a backdrop for all that sexy plum liqueur and extremely dark cocoa in the full-bodied, concentrated, long, opulent finish. The wine is a blend of 83.5 Merlot, 16% Cabernet Franc and .5% Cabernet Sauvignon. This is the first time Cabernet Sauvignon has been placed in the blend. Harvesting took place September 13-October 3. The wine reached 14.6 ABV, with no touch of heat or jammy sensations. The Grand Vin was produced from 60% of the harvest. 96-98 Pts

8,908 Views

Tasted

Jun 8, 2020

2019
Blason de l'Evangile (Pomerol)

Showing much better in the bottle than it did from the barrel, the wine is intensely floral, silky and fresh, with solid core of soft, creamy-textured, sweet, vibrant, earthy red fruits, finishing with a gentle touch of dust on the tannins. This is perfect for ordering in a bistro or cafe, as it needs no decanting, just pop, pour and enjoy. Drink from 2022-2030.

810 Views

Tasted

Mar 29, 2022

2018
Château L'Evangile (Pomerol)

Clearly, the most concentrated vintage ever produced here. The wine is incredibly dense. You can tell just by looking at your glass. But the blackened color is only an introduction to the story, as the tale is told you'll find orange blossom, bitter chocolate, plum liqueur, flowers, truffle and black cherries. With concentration to match the intensity, volume to pair with length, purity and velvet tannins, the wine delivers even more complexity in the finish with a mix of stony, salty minerality and decadent plum. The finish builds and expands on your palate. If the wine softens and develops more silk on the palate, this could score much higher. The wine is made from 80% Merlot and 20% Cabernet Franc, which is the same as the vineyard plantings. The harvest took place September 19 to October 2. The wine reached 14.5% ABV and is aging in 75% new, French oak. The Grand Vin was produced from 50% of the harvest. The wine was made from incredibly low yields of only 20 hectoliters per hectare. 97-99 Pts

8,021 Views

Tasted

Apr 19, 2019

2018
Blason de l'Evangile (Pomerol)

The approachable black cherry and truffle profile with its glossy, sexy character is so good it is hard to believe this is a second wine. This is a Pomerol with personality that you can drink in its youth while waiting for the Grand Vin to mature. 91-93

2,265 Views

Tasted

Apr 19, 2019

2017
Château L'Evangile (Pomerol)

Plum liqueur, chocolate, flowers and truffle with Asian spice are at the heart of the perfume. The opulent finish offers sweet fruits with a cocoa and anise character, along with freshness and length. Full bodied, erotic, exotic and unique for the propert

2,744 Views

Tasted

Apr 26, 2018

2016
Château L'Evangile (Pomerol)

Incredibly deep in color, the truffle, the flower, the dark chocolate and black cherry liqueur aroma is impossible to avoid. Dense, rich, and full-bodied, this wine has crossed over to the dark fruit side of the style range. It's masculine, powerful and tannic. The freshness is there, the fruit is there and the long finish is packed with black fruits, fig, plum and chocolate. This is the most powerful and concentrated wine I've ever experienced here – this could be a legend in the making. That being said, consumers will need patience as this is going to demand a decade in the cellar. Made from a blend of 92% Merlot and 8% Cabernet Franc, this is the highest amount of Merlot used in the history of l'Evangile. The wine is 14.5% ABV with a pH of 3.8 and the harvest took place from September 26 to October 10.

8,321 Views

Tasted

Apr 29, 2017

2016
Blason de l'Evangile (Pomerol)

On the nose, you find chocolate and plums that are ready to go. On the palate, the medium-bodied, forward charmer is soft, fruity, round and easy to like, with a plummy, fruity finish that ends with a milk chocolate note.

2,642 Views

Tasted

Sep 21, 2019

2015
Château L'Evangile (Pomerol)

Deeply colored, like the hue of black plums, the nose is packed with smoke, truffle, incense, licorice, dark chocolate and kirsch, there is a citrus note in the background that adds more complexity. Intensity and sexiness, velvet textured and sensuous, this is bottled decadence. The finish resists fading, serving up dark chocolate and ripe, sweet, juicy, black plums that expand for close to 60 seconds. Balanced, fresh, opulent, long and expansive, this is a contender for the best wine ever to come out of l'Evangile. If you want to know what spell binding is, try this wine!

6,339 Views

Tasted

Sep 17, 2018

Deeply colored, like the hue of black plums, the nose is packed with smoke, truffle, incense, licorice, dark chocolate and kirsch. There is a citrus note in the background that adds more complexity. Intensity and sexiness, velvet-textured and sensuous, this is bottled decadence. The finish resists fading, serving up dark chocolate and ripe, sweet, juicy, black plums that hang with you for close to 60 seconds. Balanced, fresh, opulent, long and expansive, this is a contender for the best wine ever to come out of l'Evangile. If you want to know what spellbinding is, try this wine! This is a future legend of Pomerol.

8,934 Views

Tasted

Jun 12, 2018

Opaque in color, this is one sexy thrill ride, with all its layers of ripe, chocolate infused plums and truffles. The wine is rich and intense, sensuous and concentrated. Give it time to age for sure.

5,673 Views

Tasted

Jul 12, 2017

Dark in color and dark in fruit, it's easy to lose yourself in the flume of smoky, black plum liqueur. Inviting with truffle, licorice and wet earth, this is a full-bodied, silky, plush, intense, sumptuous and luxurious wine. Very sexy with red velvet tannins and real density of fruit, there is a lovely expansion of rich, dark chocolate, spice, truffle, espresso and black cherry liqueur in the lengthy finish that is not soon forgotten. From a blend of 84% Merlot and 16% Cabernet Franc, the wine reached 14.8% ABV with a pH of 3.8. Picking took place between from September 15 to October 5. The Grand Vin was made from 70% of the harvest and will be aged in 100% new, French oak. 98 - 100 Pts

8,146 Views

Tasted

Apr 27, 2016

2014
Château L'Evangile (Pomerol)

With cherry blossom, black cherry, truffle and cocoa on the nose, this is a refined style of wine, which focuses on fresh fruit and elegant, soft tannins. There is a delicate, spicy note in the end that adds complexity. From a blend of 82% Merlot and 18% Cabernet Franc, the wine reached 14% ABV with a pH of 3.8. 92-94 Pts

7,304 Views

Tasted

Apr 24, 2015

2013
Château L'Evangile (Pomerol)

On the palate, the wine showcases rose, plum, cherry, dark chocolate and truffle with a hint of espresso bean and silky, fresh, clean red berries. This is a good expression of L'Evangile with a lot of density for the vintage, but the wine ends with just a touch of dryness in otherwise fresh finish. From a blend of 87% Merlot and 13% Cabernet Franc, the wine reached 13% ABV with a pH of 3.6. The yields were 27 hectoliters per hectare, and the Grand Vin was made from 60% of the harvest. The wine will be aged in 100% new French oak. 90-92 Pts

3,309 Views

Tasted

Apr 25, 2014

2012
Château L'Evangile (Pomerol)

Truffle, licorice, smoke, plum, black cherry and floral notes open the wine. The wine is full bodied, fresh and shows sandy tannins. On the palate you find a wine struggling to be soft, with hints of olive and herbs, along with the juicy plums. Give this time to soften and come together. The harvest took place between September 20 and October 9. The wine was made from a blend of 93% Merlot and 7% Cabernet Franc.

4,865 Views

Tasted

Jul 12, 2017

The Merlot was picked from September 20 through October 9. The Cabernet Franc was harvested over 2 days, October 6 and October 8. From a blend of 93% Merlot with 7% Cabernet Franc, this is one of the highest percentages of Merlot in the estate's history. However, this was not due to the lack of ripeness in the Cabernet Franc. Much of the Cabernet Franc was replanted starting in 2006. It is expected that the estate will be using closer to 20% Cabernet Franc in the blend starting in 2020. The wine reached 14.4% ABV with a pH of 3.7. Yields were low at 31 hectoliters per hectare. Deep ruby in color, the wine exudes truffle, chocolate, plum liqueur, tobacco, smoke, roses and cherries. On the palate, the wine is pure silk and velvet in texture with volume, depth and length. Picture chocolate-covered cherries that you can eat, or drink, your choice. 94-96 Pts

6,334 Views

Tasted

Apr 26, 2013

2011
Château L'Evangile (Pomerol)

From a blend of 94% Merlot and 6% Cabernet Franc, the wine reached 13.6% ABV and will be aged in 100% new oak. Yields were 32 hectoliters per hectare with the Grand Vin representing 73% of the harvest. Deep in color, licorice, chocolate, spice, black cherry, floral, plum and black raspberry liqueur scents create the perfume. Rich, dense and concentrated, this classic style of L'Evangile is tannic with powerful, chalky tannins and a long, stylish finish. 93-95 Pts

5,089 Views

Tasted

Apr 21, 2012

2010
Château L'Evangile (Pomerol)

The nose reminds of walking into a flower shop, with a pound of truffles and Cuban cigars in your front pocket. Powerful, full bodied and intense, the wine is fresh, tannic, and young. Give this another 8-10 years to soften and fill out. The wine was made from a blend of 88% Merlot and 12% Cabernet Franc.

6,365 Views

Tasted

Jul 12, 2017

2010 L'Evangile is filled with flowers, chocolate, sweet black cherry, jammy plums and truffle in the perfume. Power meshed with silk is an apt descriptor. There is a lot of volume with this vintage of Chateau L'Evangile in the mouth. Chocolate covered plums last for close to sixty seconds in the finish. This is showing much better than it did when I tasted it in April. With only 31 hecoliters per hectare, yields were low in 2010. Production is down about 25% from 2009. From an assemblage of 88% Merlot and 12% Cabernet Franc, Jean-Pascal Vazart confirmed the wine reached a record high level for ABV at 14.7% ABV. With a 3.75 pH, the wine feels fresh as well as lush. This is one Pomerol I wish I could afford. They offered their wine at the same price as last year, 190 Euros. 96-97 Pts

10,180 Views

Tasted

Jul 8, 2011

2010 L'Evangile With only 31 hecoliters per hectare, yields were low in 2010. From an assemblage of 88% Merlot and 12% Cabernet Franc, Jean-Pascal Vazart confirmed the wine reached a record high for the property at 14.7% ABV with a pH of 3.75. This unique combination of high ABV and acidity allows the wine to feel fresh on your palate. Deep in color, fresh flowers, chocolate, black and red plums, black cherry and truffle make a complex perfume. Rich, concentrated, plush with freshness, the wine finishes with creamy chocolate covered dark berries, licorice and plum liqueur. This wine could increase in score as it evolves. 94-95 Pts

8,072 Views

Tasted

Apr 21, 2011

2009
Château L'Evangile (Pomerol)

If you are a fan of L'Evangile and Pomerol, and of course, the disposable income, you cannot have enough of this magical elixir. This is bottled hedonism at its best. Opulent, expressive, aromatic, and sensuous, the wine offers layers of seductively-textured fruit, silky tannins, and a creamy, luxurious finish packed with truffles and layers of chocolate-coated plums and black cherries that seemingly do not want to quit. And this is just getting started, with its best days starting maybe5 years from now. Drink from 2023-2050.

2,896 Views

Tasted

Jan 10, 2023

Picture smelling roses, smoked truffle with plums and mocha to get the idea of the initial aromatics. Bottled decadence is the perfect descriptor. Opulent layers of velvet drenched fruit are all over the place. The wine has concentration, purity, length, complexity and exudes sensuality. This is a deal closer that is only just now starting to show its stuff. In 5-10 years this is going to be in contention as one of the best wines ever produced at this storied estate.

5,380 Views

Tasted

Sep 20, 2019

There is an explosive nose of violets, truffle, plum liqueur and cherries with hints of dark chocolate in the end note. The wine is full bodied, rich and concentrated. There is an incredible level of density, yet the wine is light on its feet, due to the freshness. The purity of fruit is impressive, but it's the decadent, sensuous, velvet textures that set this apart from other wines. OK, so it's 10am in the morning, but there is no way I am going to spit this out. Stunning! Picking took place from September 11 to October 7, which is one of the longer harvests in the history of the estate.. The wine was made from a blend of 95% Merlot and 7% Cabernet Franc. Only 77% of the crop went into the Grand Vin.

6,704 Views

Tasted

Jul 12, 2017

2009 L'Evangile clocks in at 14.6% ABV. But there is no sensation of heat found in this wine of 95% merlot and 5% cabernet franc. Inky colored, the wine opens with scents of a fresh flower market, plum liqueur, chocolate, and pure blackberry jam. On the palate, this opulently styled Pomerol is dense, rich, concentrated, fleshy, and powerful. It ends with fresh, chocolate covered black raspberries. Jean-Pascal Vazart prefers the 2009 over other recent vintages. When asked to compare the styles of 2005 and 2009, Vazart called the 05 "strict." 96-98 Pts

11,255 Views

Tasted

Jul 27, 2010

2009
Blason de l'Evangile (Pomerol)

Ready to drink, this medium bodied, easy to like Pomerol is sweet, soft and smooth, with an earthy, truffle and plum character, with floral, espresso and tobacco scents to round things off. The wine was made from a blend of 76% Merlot and 24% Cabernet Franc.

2,313 Views

Tasted

May 15, 2016

2008
Château L'Evangile (Pomerol)

Full bodied, rich, round, fresh, earthy, dark chocolate and plummy in character, the wine is not quite ready. The tannins are soft, but present, and the youthful vigor remains, but this will deliver the goods with just a few more years in the cellar. The wine was made blending 2008 Château L'Evangile is a blend of 88% Merlot with 12% Cabernet Franc.

3,589 Views

Tasted

Sep 17, 2018

2008 Château L'Evangile is a blend of 88% Merlot with 12% Cabernet Franc. The merlot was picked over a two week period while the cabernet franc was harvested in a single week. Notes of flowers, chocolate, and jammy blackberry are easy to discern. Fat and concentrated, with a lush texture and silky tannins, this is a hedonistic wine. Part of the reason L'Evangile has been producing improved wines since 2004 is the new fermentation vats. The Châteaur ecently added 21 vats to allow for greater control in vinification on a plot by plot basis, according to Jean-Pascal Vazart. 92-94 Pts

9,295 Views

Tasted

Jul 30, 2009

2007
Château L'Evangile (Pomerol)

Fully mature, elegant, soft, and frankly charming, lightweight expression of Pomerol with a nice showing of refined cherries, plums, truffle and even a hint of cocoa. There is no reason to hold this any longer.

3,013 Views

Tasted

Sep 9, 2020

2006
Château L'Evangile (Pomerol)

Powerful deep, dark and almost brooding, this is still quite young and tannic. There is a lot of ripe, fresh fruit, with loads of truffles, but you need to get past the muscular tannins first. Give it another decade and this should be a beauty.

4,895 Views

Tasted

May 25, 2016

Firm, fresh and fragrant, the nose pops with its ripe, dark red fruits, earth and cocoa aromatics. There is still tannin to resolve, but the wine is starting to open and come together, ending with a blast of ripe black raspberries, spice and dark chocolate. Produced from a blend of 86% Merlot and 14% Cabernet Franc, the wine reached 14% ABV.

3,767 Views

Tasted

Oct 20, 2014

2005
Château L'Evangile (Pomerol)

Rich, concentrated, dense, dark and powerful, this is still stubbornly hanging on to its youth. With coaxing, and time, you find a lush, and opulent wine filled with dark cocoa, licorice, smoky plums, ripe black cherries, truffle and espresso. The intense, long finish has real staying power. Give this 3-5 years in the cellar and it should really start to sing!

5,867 Views

Tasted

Jun 25, 2021

Truffle, wet earth, plum liqueur and dark chocolate get things started. Full bodied and concentrated, this is starting to show its true self. The fruit blends intensity, richness and silky tannins. There is length, balance and freshness. The harvest took place from September 8 to September 26. The wine was made from a blend of 87% Merlot and 13% Cabernet Franc. The wine is 13.5% ABV with a pH of 3.65. 77% of the harvest was used to create the Grand Vin.

7,790 Views

Tasted

Jul 12, 2017

Deep in color, with a truffle, black cherry, plum, licorice and earthy nose to get things started. This lush, rich, concentrated, velvet textured has volume, length and density, leaving you with silky, plummy, chocolate sensations long after the wine has left the glass. The wine was produced from a blend of 85% Merlot and 15% Cabernet Franc.

6,556 Views

Tasted

Jun 28, 2015

Still dark in color, the complex perfume is packed with chocolate, plum liqueur, truffles, flowers and black raspberries. Full bodied, rich and round, this opulent, suave, concentrated Pomerol from a blend of 85% Merlot and 15% Cabernet Franc ends with a boysenberry, dark chocolate and spicy black raspberry finish.

8,149 Views

Tasted

Aug 7, 2011

2004
Château L'Evangile (Pomerol)

Medium bodied and dominated by its red fruit and earthy profile, this blend of 89% Merlot and 11% Cabernet Franc finishes with a fresh, red plum and earthy finish that lacks the sought after, lush opulent qualities the wine usually delivers.

4,782 Views

Tasted

Nov 30, 2014

2002
Château L'Evangile (Pomerol)

Forest leaf, plum and earthy scents come to forefront. On the palate, the wine is medium/full bodied, with a distinctive, herbal edge to the fruit, finishing with licorice and spicy red berries. This is probably close to fully mature. The wine was made from a blend of 76% Merlot and 24% Cabernet Franc.

3,382 Views

Tasted

Jul 12, 2017

2001
Château L'Evangile (Pomerol)

Truffle, forest floor, thyme and mint compliment all the plum and cherry fruits. Medium bodied, fresh, elegant and ready for prime time drinking, the is a dusty quality to the tannins in the fresh, bright, red fruit in the finish. Picking took place between September 22 and October 2. The wine was made from a blend of 79% Merlot and 21% Cabernet Franc. Only 58% of the crop went in to the Grand Vin. The wine reached 13.5% ABV. 2001 is the first vintage for the long term director of the estate, Jean-Pascal Vazart.

5,180 Views

Tasted

Jul 12, 2017

Clearly, this is a little better in the nose than on the palate, with its notes of tobacco, red and black plums, mushroom, earth, cocoa, spice and flowers. Medium/full bodied, but a little rough around the edges in texture for this normally, opulent Pomerol, the wine ended with fennel, plum and chocolate.

5,444 Views

Tasted

Oct 7, 2011

Smoky, black fruit and cherries. Medium bodied with a short finish.

6,151 Views

Tasted

May 15, 2008

2000
Château L'Evangile (Pomerol)

Bottled decadence, the wine is opulent, luscious and rich, with layers of velvety-textured black plums, black cherries and chocolate that make their presence known in the nose and on the full-bodied, concentrated palate. The innocence of youth is gone, but there is still some room for even more improvement.

3,532 Views

Tasted

Sep 13, 2021

Drinking great today, the wine is lush, opulent, sexy and full-bodied, with layers of chocolate-covered plums, truffle and velvet textured tannins. A short decant of about 30 minutes to an hour helped bring this to where it needed to be.

4,002 Views

Tasted

Jul 17, 2019

Rich, opulent textures, full-bodied, with good intensity of flavor and layers of ripe, decadent plums and dark chocolate on the nose and palate. Still young, this is a beauty with a great future.

4,919 Views

Tasted

Nov 12, 2018

Deep in color, there is a beautiful, earthy, truffle nose that is impossible to avoid. Juicy, fresh, long and intense, the fruits build in intensity on your palate. Silk, freshness and purity are the hallmarks of this wine. Just starting to get really good, the wine was made from a blend of 91% Merlot and 9% Cabernet Franc. The harvest took place from September 15 to September 30. The wine reached 13.5% ABV with a pH of 3.65. 100% of the harvest of the was placed into the Grand Vin.

4,820 Views

Tasted

Jul 12, 2017

Silky and concentrated, this rich, round wine is filled with plumy, blackberry, chocolate covered fruit.

8,063 Views

Tasted

Mar 5, 2010

1999
Château L'Evangile (Pomerol)

Fully developed, the wine is medium-bodied, bright, fresh, crisp and offers red plums, truffle, mint, forest leaf, tobacco, cocoa, and herbs on the nose and palate. No decanting is needed, just pop and pour.

2,418 Views

Tasted

Aug 25, 2021

1998
Château L'Evangile (Pomerol)

Better than I remember from the last tasting, this is now a stunning example of L'Evangile and Pomerol decadence. Luscious, ostentatious and showy, the wine serves up layers of rich, ripe plums, truffle and chocolate at every point on the nose and palate, ending with a velvet-textured finish. This is drinking just great today.

3,432 Views

Tasted

Oct 22, 2021

This is close to full maturity. The plum, truffle, dark cocoa notes really come through. Medium/full-bodied, with plush, round tannins and a dark chocolate, espresso and plummy finish, this is ready to go.

3,480 Views

Tasted

Sep 16, 2019

Cuban Cigar wrapper, wet earth, thyme, mint and chocolate open the perfume. On the palate, the wine is medium bodied, silky, polished, fresh and fresh. The plums and cherries are fresh, sweet and pure. There is a sandy quality to the tannins. The wine was made from a blend of 72% Merlot and 28% Cabernet Franc. The harvest took place September 15 to October 2.The wine reached 13.5% ABV. 74% of the crop was placed into the Grand Vin.

5,224 Views

Tasted

Jul 12, 2017

Truffles, tobacco, earth, plums and chocolate on the nose lead to rapidly maturing vintage of L'Evangile. Soft, round, sweet and polished, but it exchanges concentration and depth for refinement. The finish is all about the fresh, chcocolate covered plums and blackberries. This is not a wine to make old bones. I'd drink it before the wine hits its 20th birthday.

5,785 Views

Tasted

Oct 10, 2012

Truffle, earth, black cherry, smoke, spice, floral and forest floor scents grab your focus. Just starting to open, this concentrated, rich, supple textured, powerful L'Evangile seems to show better every time I taste it. I expect it to continue improving over the next several years.

6,045 Views

Tasted

Feb 14, 2012

Coconut, chocolate, plums and blackberry greet your nose. This bottle shows less concentration than other examples. The finish is clean, but short. I've had better bottles.

8,386 Views

Tasted

May 22, 2010

Black raspberry and dark cherry notes with hints of chocolate, truffles and underbrush start off the aromatics. Good structure and balance with ripe tannins to age. Plush and concentrated on the palate, ending with a long, rich, decadent finish. A few more years of bottle age will add additional complexity to the wine

8,051 Views

Tasted

Oct 13, 2008

1995
Château L'Evangile (Pomerol)

Truffle, licorice, cocoa and plummy scents create the nose. On the palate, the wine is stern, with drying tannins. There is freshness and bright red fruits, but the wine has an austere side. The wine was made from a blend of 75% Merlot and 25% Cabernet Franc.

4,922 Views

Tasted

Jul 12, 2017

A bit firm and structured in style, medium bodied and slightly more interesting on the nose, with its earthy, fresh, bright red and dark red berries, earth, cocoa, tobacco and floral profile, than on the palate. At 20 years of age, my guess is, it is, what it is. But I've been surprised more than once as wines age.

4,194 Views

Tasted

Sep 3, 2015

1994
Château L'Evangile (Pomerol)

This requires drinking before the fruit fades any further. Over the past few years, the tannins, with their now rustic style have continued stripping the wine of its softness. This is more interesting on the nose, due to its truffle and plum personality than on the palate, which is starting to slowly dry out.

3,883 Views

Tasted

Nov 30, 2013

In the nose, chocolate mint, blackberry, smoke and truffle scents. In the mouth, this medium/full bodied wine is slightly stern in personality. The finish ends with fresh, chocolate covered cherries and spice. I was surprised by the quality if this wine. Having tasted it before, I was not expecting this to be at this level of quality. For a 94, this is quite good and I'm happy to have a few bottles left in the cellar.

6,640 Views

Tasted

Jul 27, 2010

1990
Château L'Evangile (Pomerol)

Mature, full bodied and richly textured, the concentrated wine delivers a blend of truffle, plum, black cherry and dark chocolate. Lush, opulent and with staying power, this is probably close to fully mature.

5,092 Views

Tasted

May 18, 2017

Mature, and serving up a liberal dose of sweet plum, truffle and cocoa, the tannins show their soft, silky side, finishing with elegant cherries in the end note. This is at full maturity, if you have a bottle, there is no need to wait to pop a cork.

4,189 Views

Tasted

Apr 16, 2016

Mature, with the patina of aged silk in its texture, a nose of floral, truffle, plums and cherries and soft,fresh, clean, but not quite exciting, slightly dusty finish. The wine was very good, but it seems to lack the level of excitement expected from a 1990 Pomerol. I'm happy to drink what I have, but I would not buy more to replace them when they are gone.

4,681 Views

Tasted

May 17, 2015

A finesse styled charmer, which is probably slightly better with its ostentatious nose, than on its silky, soft, spicy, medium/full bodied, elegant, silky palate.

3,732 Views

Tasted

Feb 18, 2015

The initially closed nose opened after much coaxing to notes of herbs, cherries, strawberries and hints of black fruits. On the palate the wine is pleasant, but it lacks the richness and excitement from previous bottles. I am not clear this bottle was correct. I'm going to open one of mine to compare in the near future as this bottle seemed to have matured far too rapidly.

6,846 Views

Tasted

Feb 11, 2009

This deep colored, sultry wine is very concentrated. Dense, thick, rich almost chewy plumy fruit in every taste. Still youung with tannin to resolve, this wine will continue to get better with more age.

3,634 Views

Tasted

Jun 15, 2006

The earthy, mushroom, plumy fruits are made more complex with dashes of coffee. Very rich and opulent with a sexy mouth feel. However, this bottle was slightly more advanced than other bottles. Still, this was a treat

3,480 Views

Tasted

Mar 14, 2006

Decadent black fruit, coffee and sweet roasted plums filled the air. Extremely refined and elegance, but loaded with powerful layers of perfectly ripe fruit. Great balance.

3,661 Views

Tasted

Jun 15, 2005

1989
Château L'Evangile (Pomerol)

With a color that shows its age, the wine is all about its secondary essences. There is an intriguing saline, mineral character in the nose, that accompanies its truffle, tobacco, herb, red berry and earthy side. Medium bodied, silky, sensuous and charming, the fruit is starting its slow fade. There is no reason to age this any longer. This is fully mature. The wine was made from a blend of 76% Merlot and 24% Cabernet Franc. Picking took place from September 6 to September 13. 91% of the harvest was placed into the Grand Vin. The wine reached 13% ABV with a pH of 3.75

3,596 Views

Tasted

Jul 12, 2017

This opens with spicy, chocolate tinged plums and earthy notes. The palate enjoys a warm, opulent array of flavors and velvet like textures. Dark cherry, plum, blackberry spice and mocha tones fill your mouth with pleasure. Fully mature, I'd drink it over the next few years as it might slowly start losing its fruit at this point.

4,302 Views

Tasted

Jun 19, 2009

Plums, cherries, coffee and spice make a splendid perfume. While a beautiful, luxurious style of wine, it lacks the concentration and complexity of a great vintage. But with so much pleasure in the glass, who cares? Fully mature, there is no reason to hold this any longer.

4,317 Views

Tasted

Jun 15, 2006

1985
Château L'Evangile (Pomerol)

At full maturity, here you find, truffles, dark chocolate, sweet plums, wet earth and forest floor notes. Soft, refined, silky, and plummy, with a beautiful, dark red pit fruit finish, this is at its absolute peak, so if you have bottles of this, it is time to drink up over the next 5-8 years or so.

3,157 Views

Tasted

Aug 21, 2021

It took no time at all the love this wine. In fact, I was sold after just the initial sniff and sip. But the love affair did not end there as the wine improved in the glass. The silky, elegant, sensually textured plums, chocolate and truffle coated black cherries kept on coming, both on the nose and palate. But the best part of the experience was the velvety, plummy, earthy finish. This is at its peak. So if you have a few bottles that you have been waiting on, now is the time to pop that cork as this is not going to get better from here. As a guess, I'd opt for drinking it over the next 5-10 years at the most, before it begins its gentle decline.

3,625 Views

Tasted

Aug 3, 2020

Popped and poured, this beauty let out its floral, cherry, tobacco and truffle aromas with ease. Medium/full bodied with a blend of plum, ripe cherries and bitter chocolate, the wine was silky, elegant and far too easy to drink, as the bottle was finished in record time.

3,802 Views

Tasted

Jan 25, 2018

This is fully mature. The color shows a tea hue that crries right on through to its ruby edges. Earthy, leafy, truffley and with dark red fruits, the wine is silky and fresh, with a brightness to the red fruits and plums. The wine was made from a blend of 76% Merlot and 24% Cabernet Franc. At this point in time, there was no second being made. The wine reached 12.45% ABV. The harvest took place from September 22 to October 2.

3,453 Views

Tasted

Jul 12, 2017

If you're in the mood for truffle, plum, dark cocoa and black cherry, you came to the right place. Silky, soft, round, and mature, no decanting necessary. The wine feels great on your palate with all its sweet, earthy plums. There is a touch of herbs and olive in the finish that adds to the complexity.

3,650 Views

Tasted

May 30, 2017

Textbook mature Pomerol packed with truffle, plum, chocolate, black cherry and spice, plush textures and a a layer of sweet, ripe, dark red berries and cocoa in the finish. The is showing great today. There is no reason to age this any longer.

4,896 Views

Tasted

Mar 19, 2016

Fully mature, with a truffle, tobacco, plum, dark cherry and earthy nose, the wine is soft and round, finishing with an elegant, plum and cocoa note. Fully mature, there is no reason to wait to pop a cork.

3,841 Views

Tasted

Jul 30, 2015

Chocolate covered cherries, truffle, plums, spice box and fresh floral scents emerge with little effort. This is a rich, concentrated, full bodied effort that offers an opulent, sophisticated character. The wine finishes with a sensuous, lush, long, truffle, spice and black cherry liqueur sensation. This Pomerol is fully mature. There is no reason to wait as it's unlikely to improve much from here.

4,340 Views

Tasted

Oct 31, 2013

Beautiful truffle scents, fresh plums, complicated by coffee, smoke, chocolate, forest floor and all spice creates a beautiful complex perfume. This fully mature Pomerol is pure sensuous, elegance in a glass. Sweet ripe plums, cherries, cocoa and spice linger in the finish.

3,828 Views

Tasted

Feb 27, 2012

Truffles, plums bitter chocolate, spice, cassis and earthy aromas, soft, delicate, feminine textures and a black cherry, spice and plum finish are found in this fully mature Pomerol wine.

4,638 Views

Tasted

Jun 2, 2011

1985 L'Evangile is filled with truffle, plum, floral, tobacco, forest floor, nutmeg and earthy aromas. Fully mature, with the patina of age in the mouth, elegant and refined textures, the wine concludes with spice filled, blackberry and red plum sensations. This wine is at the peak of maturity. It needs to be drunk up within the next 5 years before it starts to gently decline.

4,830 Views

Tasted

Jan 8, 2011

Truffle, tobacco, chocolate, plum, mocha and fresh berrie scents poke out of the glass. This plummy wine is soft, elegant, supple and round in texture and ends in a fresh, black raspberry, plum and coco filled finish. This is probably close to full maturity.

4,923 Views

Tasted

May 11, 2010

The intoxicating perfume of raspberries, anise, mushrooms and spices fill the air. The palate is bathed in silky, essences of ripe red and black fruits. If a dictionary gave an example of a sensuous, elegant Bordeaux, the 85 L' Evangile would be the wine used to illustrate that example. Close to full maturity, this will easily 15 or more years.

3,410 Views

Tasted

Mar 15, 2007

1983
Château L'Evangile (Pomerol)

Notes of english breakfast tea, strawberry jam, cherries, smoke and coffee are easy to find. The palate shows a pronounced strawberry flavor. But, while the initial attack is lush, that quickly dissipates and the flavors become tart. Fortunately, the finish is short. This is not a wine to buy. This is a wine to open if you have it as it will only get worse from here.

3,194 Views

Tasted

Dec 11, 2006

1982
Château L'Evangile (Pomerol)

Lush, opulent, sexy and silky, this sensuously textured, full-bodied, concentrated wine loads you up with layer after of chocolate covered plums, black cherries, truffle and oyster shell. This decadent stunner is full-mature and should remain at this high level for at least another 15 years or more, if well-stored.

3,898 Views

Tasted

Jan 17, 2021

Sublime! The wine oozes sex, truffle and dark chocolate covered, black cherries, licorice and forest leaf. Silky, full, rich and velvety on the palate, this beauty is ready to go.

3,713 Views

Tasted

Feb 2, 2020

The truffle essence in this beauty. They just keep on coming. Just behind the truffle, you find flowers, plums, wet earth, forest and tobacco leaf aromas. Silky, intense, polished and complex, the wine moves from truffle, to fruit, to herbs and back to fruit. Everything really lingers and expands. There is a citrus note in the endnote that adds a lot to the complexity. This is fully mature, but should continue offering sublime drinking for years. The wine was made from a blend of 82% Merlot and 18% Cabernet Franc. Picking took place September 16 to September 23. The wine reached 12.85% ABV with a pH of 3.78. As a side note, for the 1982 vintage, the amount of new, French oak barrels used in close to 10%.

4,167 Views

Tasted

Jul 12, 2017

Ready to go, this is rockin at full speed! Lush, sensuous, opulent textures, loads of sweet, juicy black plums, smoke, licorice, dark chocolate and truffle, with a silky, sweet, dark, red berry finish. This is a hedonistic treat indeed.

3,752 Views

Tasted

Jan 3, 2017

Plummy, truffle, licorice, dark chocolate, mint and fresh strawberry notes open up the beguiling perfume. Silky, sexy, polished, and lush, the finish feels great on your palate with its opulent, sensuous textures.

3,801 Views

Tasted

Jan 14, 2016

Ruby in color, scents of truffle, smoke, black raspberry and hints of violet come forward with just a little bit of effort. With silky textures, the wine is supple and long ending with a sweet, fresh cherry finish with just a hint of green in the end note. This was a good bottle of a wine that is at times stunning.

4,336 Views

Tasted

Dec 10, 2013

A stunning nose of truffle, earth, chocolate, coffee, plums, barnyard, spice and black cherry explode as soon as the wine hits your glass. This is sexy, fat, dense, concentrated, lush and packed with silky, ripe and almost over ripe cherries. Opulent, bordering on decadence, this beautiful Bordeaux wine is drinking perfectly today.

5,841 Views

Tasted

Nov 28, 2011

This wine grabbed me from the first whiff of its ostentatious perfume. Truffles, chocolate fudge, Asian spice, forest floor and a hint of cherry pipe tobacco. This powerful wine is smooth as silk that feels like it was just polished with crushed velvet. Mouth coating layers of rich, black cherry liqueur and dark plums with hints of chocolate remain on your palate for almost 60 seconds! The improved in the glass for 2 hours. This will only get better with time.

7,816 Views

Tasted

Jun 19, 2010

Wow, this is a sex bomb of a wine. Thick, rich, deeply concentrated. Very opulent. The texture is like drinking liquid velvet. Still not fully mature, I expect this to improve and develop more complexity. But there is no reason to hold it as it's so good today.

3,623 Views

Tasted

Mar 2, 2009

Plums, spices, black fruit and truffles soared from the glass. The palate was pleased with its silk meets power texture. The velvet laced finish was filled with plums, chocolate and spice.

4,571 Views

Tasted

Dec 1, 2007

Plums, oak, spices and a mélange of red and black fruit were easy to find. But the layers of decadent, ripe Pomerol fruit grabbed and kept your attention.

3,329 Views

Tasted

Dec 22, 2005

Tasting this wine reminded me of biting into a juicy ripe plum and savoring the fruit as it remained in my mouth. This wine was all about silk, opulence and satin. But it's no wimpy wine. It offers the palate a selection of ripe and almost over ripe red and black fruits. The texture silk and velvet.

3,355 Views

Tasted

May 15, 2003

1975
Château L'Evangile (Pomerol)

Rust colored, but with a complex nose of root beer, licorice, truffle, earth, spice and smoke. The finish was short and lacked the same level of complexity found in the nose. I imagine there are much better bottles of this wine

2,281 Views

Tasted

Jun 30, 2009

1964
Château L'Evangile (Pomerol)

Medium bodied, earthy and showing a lot of tobacco, forest floor and cherry tones, the wine is not as sensuous as I had hoped. There was a stern character to the tannins, and in the spicy, red cherry and plum finish. This is not a candidate for further aging.

2,906 Views

Tasted

Nov 12, 2017

1955
Château L'Evangile (Pomerol)

The more I taste from 1955, the better I like the vintage, and this bottle once again showed why. The beautiful mix of earth, truffle, cherry pie, plum, smoke and tobacco was a total turn on. But the sensual texture and the ripe, sweet, lusty red fruits, truffle and tobacco in the finish stole the show. If I owned any, I would not hold out much longer, as the wine can only decline from here.

2,378 Views

Tasted

Feb 2, 2020

1950
Château L'Evangile (Pomerol)

More than fully mature, yet there was still ample, earthy nuances complicated by truffle, cigar wrapper, plum, cherry, smoke and tobacco. Silky, opulent and finishing with sweet and tart red plums, I imagine this was a knockout 10-20 years ago.

2,287 Views

Tasted

Feb 2, 2020

1948
Château L'Evangile (Pomerol)

My first 1948 Pomerol was a revelation. What a stunner. With the patina of age, there was still some sweetness left in the ripe cherries that married perfectly with the truffle and tobacco notes. Pure silk textures and an elegant finish wrapped things up nicely.

1,624 Views

Tasted

Apr 28, 2016

1929
Château L'Evangile (Pomerol)

We've all had bottles that did not perform to the level we hoped it would be. But when you personally cellared a bottle for 15 years or so, and it was a dud, the sting seems so much sharper. Tea like in color, the fruit had faded, the wine was tart, spicy and bright, medium/full bodied, with more earth and acid than fruit, which focused on strawberries in the finish. This is simply more proof that few things are not eventually touched by the hand of Father Time.

1,590 Views

Tasted

Nov 12, 2017

1928
Château L'Evangile (Pomerol)

Fading, if not close to faded, the wine is definitely close to leaving the building. Very little fruit remains. Perhaps other bottles are better. But the odds of me seeing one are far and few between these days.

2,452 Views

Tasted

Feb 2, 2020