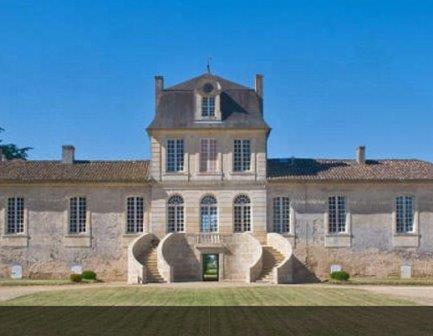 Learn everything about Chateau de Myrat Sauternes, Deuxiemes Crus with wine tasting notes, wine, and food pairings, best vintages, a history of the property, information on winemaking, and terroir, along with wine tasting reviews. If you want to read about other important, Bordeaux Chateaux: Links to all Bordeaux Wine Producer Profiles
Chateau de Myrat History, Overview
Chateau de Myrat dates back to the 1700s. The estate began earning fame while it was owned by the Demirat family, which is where the estate took its name from. The chateau was constructed in 1730 by the Demerit family.
However, Chateau de Myrat has a much longer lineage when you consider the current owners, the de Pontac family. If that name sounds familiar to you, it should. The de Pontac family were the founders of Chateau Haut Brion and several other historic Bordeaux chateaux and vineyards! The de Pontac family, headed by Max de Pontac purchased Chateau de Myrat in 1937.
Chateau de Myrat Vineyards, Terroir, Grapes, Winemaking
The 30 hectare Sauternes vineyard is planted to 88% Semillon, 8% Sauvignon Blanc and 4% Muscadelle. Chateau de Myrat has 22 hectares under vine. The remaining land that is not cultivated consists of flawlessly, landscaped parkland.
The terroir is clay with limestone in the soil. The vineyards are situated in the Barsac commune, located not too far from Chateau Climens, Chateau Coutet, and Chateau Doisy Daene.
Today the fruit comes from young vines, most of which are close to 25 years old. The vines are young, because, in 1976, the owner, Max de Pontac ripped out the entire vineyard and began an extensive process of replanting that was not fully completed until 1988, by the children of Max de Pontac, Jacques de Pontac, and Xavier de Pontac.
With time, the average age of the vines will become older, allowing for more complexity and richness in the wine. Today, two sisters, Slanie de Pontac and Elisabeth de Pontac are in charge of managing the estate.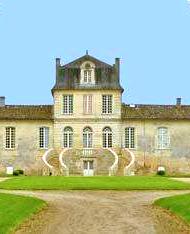 The first vintage that gleaned the benefit from the new vines was produced in 1991. However, 1991, 1992, 1993, and 1994 were all quite poor vintages for sweet, white Bordeaux wine.
It was not until 1995 that the owners were able to start enjoying the fruits of their labor for the first time since the extensive replantings took place. It took another decade until the wines began showing a marked improvement in their level of quality.
To produce the wine of Chateau de Myrat, each grape variety is vinified separately. The Semillon is vinified and aged in 30% new, French oak barrels. The Sauvignon Blanc is vinified and aged in tanks. The wine of Chateau de Myrat is aged in 33% new, French oak barrels for an average of 18 months before bottling.
The best vintages of Chateau de Myrat are: 2022, 2021, 2020, 2019, 2018, 2017, 2016, 2015, 2014, 2013, 2011, 2010, 2009, 2007 and 2005.
Chateau de Myrat produces on average about 2,000 cases of sweet Bordeaux wine per year.
When to Drink Chateau de Myrat, Anticipated Maturity, Decanting Time
Chateau de Myrat can be enjoyed on the young side with no decanting. In fact, it is delicious and quite a treat young, even on release! However, like all great wines, Chateau de Myrat is much better with age and does not reach full maturity until it's at least 8-12 years of age, or in some years, perhaps even longer in the best vintages!
With Chateau de Myrat and frankly, all Sauternes, the temperature is more important than decanting.
Serving Chateau de Myrat with Wine and Food Pairings
Chateau de Myrat is best served at 14 degrees Celsius, 57 degrees Fahrenheit. The cool, almost cellar temperature gives the wine more freshness and lift. The wine will naturally warm in the glass, while it develops more aromatic complexities and fleshes out.
Chateau de Myrat can be served with seafood dishes, especially shellfish, lobster, crab, and oysters on the half shell. Foie gras is a perfect pairing with its natural sweet, salty and savory characteristics. Chateau de Myrat can also be paired with roasted chicken, veal, and pork dishes that are either spicy or prepared with a touch of sweetness.
Spicy Asian cuisine, raw fish, like sushi or sashimi, and cheese, both hard and soft also make great pairings with Chateau de Myrat.
Château de Myrat Wine Tasting Notes
13 Vintages 36,542 Views Sort by Vintage-Rating
2019
Château de Myrat (Sauternes)

Dried apricots, honeyed tropical fruit, flowers, and spice create the nose. But it is the sweet, as well as lifted, over-ripe, tropical fruit-filled palate, with its vanilla, honey, roasted nut, and candied orange nuance in the finish that seizes the day. Drink from 2022-2042.

1,544 Views

Tasted

Nov 21, 2022

2018
Château de Myrat (Sauternes)

Focused on its core of honeyed pineapple, this is a lighter-styled, sweet wine that works well as an accompaniment to main courses with a lot of spice or as a chilled aperitif.

1,405 Views

Tasted

Mar 14, 2022

2017
Château de Myrat (Sauternes)

A charming, early maturing, forward sweet wine that already expresses its honey-coated, candied citrus and floral character. Perfectly balanced between its honeyed sweetness and fresh, lively acidities, you can enjoy this now for its honeyed purity, or age it for secondary development.

1,917 Views

Tasted

Sep 19, 2021

2016
Château de Myrat (Sauternes)

Luscious, sweet, honeyed pineapple, apricots mango and vanilla bean start off the wine. Loads of ripe, very ripe and over ripe tropical fruit coated with honey and nuts in the finish which comes with the right amount of acidity to keep this vibrant.

2,448 Views

Tasted

Apr 29, 2017

2015
Château de Myrat (Sauternes)

Forward, floral, medium-bodied sweet wine with a core of honeyed apricot and vanilla that is already easy to drink.

3,363 Views

Tasted

Nov 7, 2019

2014
Château de Myrat (Sauternes)

Medium/full bodied with candied orange, pineapple and apricot created the perfume and palate. Sweet, but not cloying, with that nice touch of acidity to keep the wine fresh and lifted.

1,933 Views

Tasted

Jun 25, 2017

2013
Château de Myrat (Sauternes)

Light in color and fruit, this is a good Sauternes to pair with savory courses or cheese, as the freshness cuts through the lightly honeyed, apricots, pineapple and orange.

1,983 Views

Tasted

Apr 16, 2017

2011
Château de Myrat (Sauternes)

Medium bodied effort, with a focus on the orange, apricot, honeyed side of the style range. The finish has freshness, that gives complexity and lift to the candied, sweet, orange, vanilla and tangerine finish.

2,518 Views

Tasted

Mar 12, 2017

2010
Château de Myrat (Sauternes)

Ripe, lush, sweet, honeyed tropical fruits with orange accents and that perfect combination of sweet, honey and acidic vibrance ar found here. Medium/full bodied, this is a nice, well priced sweet, Bordeaux wine that is already drinking well at 8 years of age.

3,736 Views

Tasted

Jan 2, 2018

2009
Château de Myrat (Sauternes)

Candied lemon, pineapple and honeyed citrus notes are kept lively with good acidity. Medium bodied, with a vanilla, orange and ripe, fresh, pineapple finish.

3,588 Views

Tasted

May 7, 2014

2007
Château de Myrat (Sauternes)

This sweet, Bordeaux wine is another example of how strong 2007 is for Sauternes. With a nose packed with honey covered apricots, ripe pineapple, vanilla bean and white nectarine, the wine is rich, sweet and packed with layers of honey coated, intensely ripe, tropical fruits and nuts.

4,317 Views

Tasted

Nov 17, 2012

2005
Château de Myrat (Sauternes)

Medium bodied, sweet and honeyed, but there is more orange, tangerine and candied citrus rind, than ripe, tropical fruits in its profile. That character will please some more than others. This is a nice, likable sweet, wine, but for me, not lovable.

3,079 Views

Tasted

Nov 1, 2015

2001
Château de Myrat (Sauternes)

Fully mature, the wine struts its honeyed tropical fruits, pineapple, apricot and strong candied orange personality. Sweet, medium bodied, fairly priced and ready to go.

4,711 Views

Tasted

Dec 17, 2014