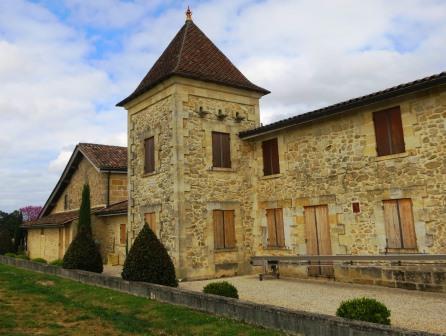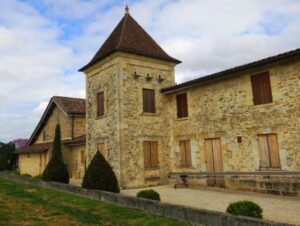 Learn everything about La Mondotte St. Emilion, Premier Grand Cru Classe B with wine tasting notes and wine with food pairing tips. Learn the best vintages, the history of the property, information on their vineyards, and winemaking. If you want to read about other important, Bordeaux Chateaux: Links to all Bordeaux Wine Producer Profiles
La Mondotte History, Overview
La Mondotte was purchased in 1971 by Joseph-Hubert von Neipperg, the father of Stephan von Neipperg. This vineyard was obtained at the same time as the other estates that form the nucleus of the Saint Emilion vineyard holdings of the von Neipperg family.
Those vineyards include Chateau Canon La Gaffeliere, Clos de lOratoire, and Chateau Peyreau. In Cotes de Castillon, they own Chateau dAiguilhe. Today the property is owned and managed by Stephan von Neipperg.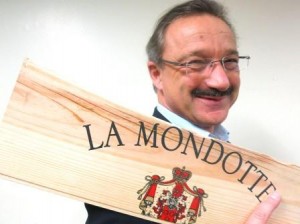 While the other Right Bank estates of the von Neipperg family were producing strong wine by 1989, that is not the case here. In fact, La Mondotte did not begin to show its potential until 1996.
Of course, that was due to the fact that Stephan von Neipperg had not yet started working on the wines and vineyard of La Mondotte. Part of the reason for the delay was due to the need to spend time on the vineyards of Canon La Gaffeliere.
In fact, prior to 1995, Stephan von Neipperg had even given thought to combine the vineyards of La Mondotte, (which was not yet a classified estate) and Canon La Gaffeliere. When that was not allowed by the INAO, Stephan von Neipperg began his serious efforts at improving the quality of wine from La Mondotte, beginning with work in the vineyards.
His idea was to first, clean the soils, and move to self-sustaining farming before focusing on making wine at the level of quality, he knew La Mondotte was capable of producing.
To do this, the vineyard practices used at La Mondotte became quite are close to biodynamic farming techniques, with the goal of having a complete, self-sustaining, organically farmed vineyard.
1996 was the first successful vintage at La Mondotte for Stephan von Neipperg. However, things really took a step up in quality with the 2000 vintage.
In September 2012, La Mondotte was classified as a Premier Grand Cru Classe wine. La Mondotte is one of only two wines that earned Premier Grand Cru Classe status, after having been a previously unclassified, St. Emilion Grand Cru wine. In 2014, La Mondotte was certified as being 100% Organic.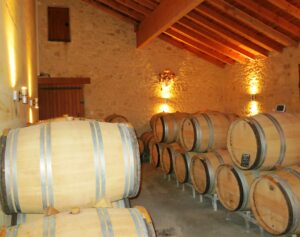 La Mondotte Vineyards, Terroir, Grapes, Winemaking
The 4.5 hectare Bordeaux vineyard of La Mondotte is planted to 75% Merlot and 25% Cabernet Franc. La Mondotte is located just east of the Saint Emilion limestone plateau. The terroir is predominately clay and silt with heavy deposits of limestone in the soil.
To really gain an understanding of La Mondotte, the underground caves show the tremendous depths of the limestone, which is an integral part of the wine's unique, mineral, driven character.
There is an impressive array of old vines that are on average more than 50 years of age. They have old vines that are almost 70 years of age. Their oldest vines were planted back in 1939.
To produce the wine of La Mondotte, the fruit is sorted before and after de-stemming. The grapes are never crushed. Whole berry fermentation takes place in temperature-controlled, open-top, French oak vats for an average of 29 days. Extraction is done by punching down the cap of the skin.
The wine of La Mondotte is always produced from very low yields. In fact, the wine is often produced with some of the lowest yields in Saint Emilion. Many vintages have effective yields of under 20 hectoliters per hectare. These yields are lower than the estate's famous, closest neighbors, Chateau Troplong Mondot and Chateau Larcis Ducasse.
The wine of La Mondotte is aged in 100% new, French oak barrels for an average of 18 months before bottling. There is no fining or filtering. The production of La Mondotte is small. On average 1,000 cases of wine are produced here each year.
The best vintages of La Mondotte are: 2022, 2021, 2020, 2019, 2018, 2017, 2016, 2015, 2014, 2012, 2010, 2009, 2008, 2005, 2001, 2000 and 1998. While impossible to find, older vintages like 1964 and 1961 have been great.
I would suggest you avoid the years from 1995 to 1964, as those vintages are not worth the money being asked today. 2009, 2015, and 2016 are the best vintages La Mondotte has produced yet.
The Character and Style of La Mondotte
La Mondotte is a concentrated, ripe, rich and intense, minerality-driven, style of Bordeaux wine that is unique to St. Emilion. La Mondotte requires at least 12-15 or more years before the wines soften and its true qualities begin to emerge.
When to Drink La Mondotte, Anticipated Maturity, Decanting Time
La Mondotte is much better with at least 12-15 years of aging in good vintages. Young vintages can be decanted for 2-3 hours or more. This allows the wine to soften and open its perfume.
Older vintages might need very little decanting, just enough to remove the sediment. La Mondotte offers its best drinking and should reach peak maturity between 15-40 years of age after the vintage.
Serving and Decanting Chateau La Mondotte with Wine, Food, Pairing Tips
Chateau La Mondotte is best served at 15.5 degrees Celsius, 60 degrees Fahrenheit. The cool, almost cellar temperature gives the wine more freshness and lift. Chateau La Mondotte is best paired with all types of classic meat dishes, veal, pork, beef, lamb, duck, game, roast chicken, roasted, braised, and grilled dishes.
La Mondotte is also good when matched with Asian dishes, hearty fish courses like tuna, mushrooms, and pasta.
Stephan von Neipperg is quite busy as he has recently taken on non-Bordeaux wineries to work with. He is involved in a Bulgarian winery and vineyard planted to Bordeaux varietals and Syrah in the Bessa Valley. The top wine is sold under the name of Enira.
In 2005 Stephan von Neipperg added South Africa to the list of wine regions he consults when he began working with Capaia Wines in the Stellenbosch appellation. In 2015, Stephan von Neipperg announced he was going to become an investor and partner in Capaia Wines, which produces wines from Bordeaux grape varietals.
La Mondotte Wine Tasting Notes
25 Vintages 241,305 Views Sort by Vintage-Rating
2022
La Mondotte (St. Émilion Grand Cru)

Deeply colored, the wine is concentrated, powerful, long, rich and intense. The fruits coat your palate with its layers of black and dark red fruits. The tannins are ripe. the fruits are sweet, lush, and opulent, as well as vibrant and elegant. The lengthy finish balances its mineral driven side with its power and freshness. The wine blends 80% Merlot with 20% Cabernet Franc, 14% ABV. The harvest took place September 3 - September 9. 2027-2060. 97-99 Pts.

2,282 Views

Tasted

May 8, 2023

2021
La Mondotte (St. Émilion Grand Cru)

Flowers, black raspberries, broken stones, smoke, cherries and mint create the nose. On the palate, the wine is elegant, soft, refined, chalky, energetic, fresh and intense with layers of crisp, sweet, vibrant red pit fruits and a strong touch of salt on the backend. The wine blends 85% Merlot with 15% Cabernet Franc, 13% ABV. The harvest took place September 30 - October 10. Drink from 2026-2050. 94-96

2,465 Views

Tasted

May 20, 2022

2020
La Mondotte (St. Émilion Grand Cru)

Concentrated, graceful, full-bodied, rich and intense, the array of black, red and blue fruits all touched by accents of crushed rocks and stones hit all the right notes in the nose and on the palate. The mid-palate and finish, with their layers of salt-tinted, perfectly ripe fruits, licorice, mocha, and spice go on and on, leaving you with streams of bitter chocolate, plum liqueur and sea-salts that linger for more than 50 seconds! Not much wine is made here. In fact, the production was about 1,200 cases. Drink from 2026-2055.

1,716 Views

Tasted

Mar 21, 2023

Intensely colored, the aromatic profile, with its licorice, blackberry, bitter chocolate, plum liqueur. crushed rocks and stones get noticed quickly. On the palate, the wine is concentrated, full-bodied and ntense. Picture a giant gulp of ripe black plums, blue fruits, licorice, cocoa and broken stones with salt coating your palate and expanding for at least 60 seconds. Not much wine is made here. In fact, the production was about 1,200 cases. Still young, give this stunner at least a decade and drink it over the next 3 decades or longer. 98-100 Pts

4,810 Views

Tasted

May 20, 2021

2019
La Mondotte (St. Émilion Grand Cru)

Deep in color, the wine is equally deep on the palate. Opening with an intense display of flowers and potpourri, the wine quickly moves to show off the remainder of its aromatic profile that includes, spice-box, licorice, chocolate infused cherries, mint leaf and black plums. Full-bodied, rich, intense and opulent, the finish lingers on the palate, providing a backdrop for all of its opulent, ripe, vibrant fruits and crushed stones. Drink from 2026-2055.

2,269 Views

Tasted

Mar 29, 2022

Deep in color, with a complex array of aromas ranging from flowers, black and red fruits, espresso, licorice, wet earth, mint and thyme. On the palate, the wine is lush, round, velvety, and intense. Long, mouth-filling and expansive, the wine builds and grows on the palate. The initial attack is not strong, but the finish keeps on building, which is a good thing, because the refined textured fruits, with their purity and freshness is with you for over 50 seconds. Blending 79% Merlot and 21% Cabernet Franc. 97-99 Pts

5,913 Views

Tasted

Jun 8, 2020

2018
La Mondotte (St. Émilion Grand Cru)

This is a rich, lusciously textured, full-bodied, velvet laced wine that is impossible not to be enthralled by. Inky dark in color, you find flowers, crushed stones, ripe, juicy, fresh, sweet, blackberries, plums, cherries and assorted pit fruits. The intensity in the fruit, levels of depth and concentration, coupled with its gorgeous purity, essences of licorice, espresso, smoke and tobacco leaf with a touch of mint is there from start to finish. This is going to be a cellar treasure that will age and evolve for 2-3 decades with ease. The wine blends 75% Merlot and 25% Cabernet Franc. Only 1,600 cases were produced.

3,563 Views

Tasted

Mar 9, 2021

Inky in color, the wine is incredibly dense on the palate. The crushed rock and stone essence of the terroir comes through loud and clear. The wine is floral, finesse in style, long with a serious depth of flavor. The blackberry, boysenberry, plum and red pit fruit build and expand in the finish. 2018 saw an increase in production and close to 1,600 cases are going to be released. The wine was made from 75% Merlot and 25% Cabernet Franc reaching 14.2% ABV. 98-100 Pts

4,186 Views

Tasted

Apr 19, 2019

2017
La Mondotte (St. Émilion Grand Cru)

Darkly tinted with purple accents, evocations of blackberry liqueur, flowers, licorice, smoke and coffee, the wine is full bodied, concentrated, lush, deep and mouth-filling. There is richness, length and salty tannins. Give this 10-15 of years of age to develop. Blending 70% Merlot and 30% Cabernet Franc, the wine reached 14% ABV with a pH 3.5. The harvest took place September 14 - September 29.

4,221 Views

Tasted

Apr 26, 2018

2016
La Mondotte (St. Émilion Grand Cru)

This just keeps on getting better, adding additional layers of fruit, levels of complexity and sensuality to the texture. Full-bodied, intense, rich and deep, with a strong sense of minerality, give this 12-15 years in the cellar before you pop a cork.

4,810 Views

Tasted

May 21, 2018

Sensual, concentrated, luscious, deep and focused, this is another hot librarian in lingerie. Precise, with layers of velvet-textured plum and black cherries, the wine is decadent with freshness and lift with a strong sensation of crushed stone to add complexity. The finish leaves you with a feeling of self-indulgence. Sophisticated, sleek and ready with succulence, this darkly colored wine was produced from 80% Merlot and 20% Cabernet Franc, reaching 14.2% ABV with a pH of 3.4. The harvest took place September 29 to October 15.

4,046 Views

Tasted

Apr 29, 2017

2015
La Mondotte (St. Émilion Grand Cru)

From the moment the wine hits your plate, you know this is special. The fruits are on the black cherry and plum liqueur side. The wine is dense, yet light on its feet. Polished and stony, there is weight and density. The wine builds in intensity on the palate, leaving you with a finish that sticks with you for at least 60 seconds. This is a unique tasting experience that really leaves an impression.

7,591 Views

Tasted

May 21, 2018

Well on its way to hit tripe digits, the wine is still opaque in color. Dense, intense and fresh, with enough rocks and stones in each bottle to build a quarry, this should be one of the best vintages ever for La Mondotte.

5,655 Views

Tasted

Jul 12, 2017

Inky in color, in fact this is completely opaque. On the nose, the wine overflows with licorice, blackberry liqueur, figs and cocoa. Rich with surreal intensity, the wine both soothes and excites your palate to get to know it on a more intimate basis. The freshness, purity and concentration levels found here are almost off the charts! This is the real deal. The finish stays with you for more than 60 seconds! The beautiful girl who you don't want to home. Blending 85% Merlot and 15% Cabernet Franc, the wine reached 14% ABV with a pH 3.5. This could be the best wine ever produced at La Mondotte.

6,551 Views

Tasted

Apr 29, 2016

2014
La Mondotte (St. Émilion Grand Cru)

A lingering impression of smoke and earth with caramel-coated blackberries and buttery plums generating the perfume, this wine is full bodied, deep and concentrated with silky, lush textures and a stony, mineral, fresh, vibrant, ripe fruit filled finish. Blending 80% Merlot and 20% Cabernet Franc, the wine is aging in 100% new, French oak. 94-95 Pts

4,002 Views

Tasted

Apr 27, 2015

2013
La Mondotte (St. Émilion Grand Cru)

Smoke, cherry blossom, truffle and dark cherry aromas open the perfume. There is a good level of richness, minerality, depth of flavor, freshness and color that's present from start to finish. Give this a few years and it should show better. From 100% Merlot, the wine was produced from yields of only 8 hectoliters per hectare. The wine reached 13.7% ABV with a pH of 3.35 and is aging in 100% new French oak. 92-94 Pts

2,212 Views

Tasted

Apr 28, 2014

2012
La Mondotte (St. Émilion Grand Cru)

Truffle, burning wood, smoke, incense and plum create the bouquet. Pure, stony, fresh, long and concentrated, the wine is plush, tannic and rich, demanding at least a decade before it comes together, softens and offers it complexities.

3,465 Views

Tasted

May 15, 2015

With earth, broken stone, espresso bean, dark berries and supple tannins, there is a sense of purity of fruit, with only a hint of green in the finish. From a blend of 85% Merlot and 15% Cabernet Franc, the wine will be aged in 100% new, French oak barrels. 94-95 Pts

3,422 Views

Tasted

Apr 26, 2013

2011
La Mondotte (St. Émilion Grand Cru)

Polished, lush and deeply colored, the wine is packed with licorice, black raspberries, cherries and crushed stone notes in the perfume. There is a good concentration of flavor for the vintage that is on full display in the black cherry dominated, spicy finish.

3,213 Views

Tasted

May 21, 2014

La Mondotte comes from a 4.5-hectare vineyard that realized yields of only18 hectoliters per hectare. The wine reached 13.9% ABV and will aged in 100% new oak. This blend of 80% Merlot and 20% Cabernet Franc has intense minerality, smoky black raspberry, truffle, oak, floral, cocoa and fresh black cherry aromatics. This is a concentrated, balanced, polished and forward vintage for La Mondotte. 93-95 Pts

3,205 Views

Tasted

Apr 24, 2012

2010
La Mondotte (St. Émilion Grand Cru)

Inky, dark purple and opaque in color, the wine explodes with no decanting. It's scary to think air and time will make this sublime wine even better. Aromas of boysenberry, creamy black raspberry, espresso, vanilla, truffle, flowers and stone open to a powerful, concentrated, full bodied, rich, intense wine with silky tannins, freshness and flavors that expand in the long, mouth coating finish. The owner Stephan Niepperg prefers 2010 to the 2009. I am not sure I agree, as I like the sensuality of the 2009, over the structure of the 2010. Regardless, either vintage offers an extraordinary expression of the estates limestone rich terroir. Based on a sublime 1964 tasted recently, this will age and develop for decades!

5,486 Views

Tasted

May 8, 2013

Dark color, this minerality based wine is complicated by scents of blackberry liqueur, flowers, spice and earth. With rich, plush textures and round tannins, this powerful, concentrated wine ends with layers of deep, spicy, black fruit and glycerin. I tasted this wine in April and later in July. According to the owner, Stephan von Neipperg, some vats of La Mondotte have not finished malolactic fermentation by July! 96-97 Pts

5,163 Views

Tasted

Jul 30, 2011

2010 La Mondotte comes from a 4.5-hectare vineyard that produced wine in this vintage from the ridiculously low yields of 20 hectoliters per hectare from vines that average 70 years of age. 80% Merlot and 20% Cabernet Franc formed the assemblage that will be aged in 100% new oak. The wine reached 14.% ABV, but with one of the lowest pH numbers I found in this vintage, 3.2, there is a lot of freshness and pop to this wine. Inky black with purple accents, licorice, stone, black fruit, jam, spice and mocha aromas rocket from the glass. Concentrated with luscious, ripe, opulent berries, this tannic wine is expansive on the palate, finishing with waves of fresh, pure black cherry liqueur, licorice and minerality. I asked Neipperg if producing a wine like this was risky. He responded with a smile saying, "No risk, no fun." 96-98 Pts

4,358 Views

Tasted

Apr 22, 2011

2009
La Mondotte (St. Émilion Grand Cru)

Intensely concentrated, the wine combines all its power with a strong sensation of minerality, layers of ripe, sweet, velvet textured fruits, salty tannins and purity. The wine lingers and expands on the palate for close to 60 seconds. Still young, give this stunner another 7-8 years and it will repay your patience with an incredible tasting experience.

3,756 Views

Tasted

Sep 20, 2019

Inky in color, the wine explodes with notes of spice box, coffee, licorice, blackberry, blue fruit and stone. In the mouth, the wine coats your palate with thick, concentrated, juicy, fat, layers of lush, velvet textured fruit, finishing with a fresh, long, pure, intense, polished finish. This is clearly the best vintage for La Mondotte yet. I timed the finish twice and both times, the wine remained on my palate for over 60 seconds! This elixir has inched up 1 Pt ever time I tasted it, over the past 3 years. That is a very strong trend.

7,699 Views

Tasted

Jan 31, 2013

Pitch black in color, minerality, licorice, boysenberry liqueur, blackberry, chocolate, blackberry jam, smoke, earth, vanilla and floral scents grab your attention as soon as the wine leaves the bottle. Thick, with the weight of motor oil, this incredibly concentrated, rich wine is dense, focused, pure and structured to age. Produced from one of lowest yields in St. Emilion at 18 hectoliters per hectare, this is a contender for the best vintage of La Mondotte I have ever tasted!

6,350 Views

Tasted

May 4, 2012

Crushed stone, floral, blackberry, plum and spice in the nose. This powerful, full bodied, intense, packed and stacked St. Emilion wine is filled with juicy, ripe black raspberries, cherry, spice, minerality and plums.

4,288 Views

Tasted

Jul 30, 2011

2009 La Mondotte comes from a 4.5 hectare vineyard planted at a density ranging from 5,500 to 7,500 vines per hectare on clay and limestone soils. The property is located directly above Pavie-Decesse and across the road from Bellevue-Mondotte. Net yields in 2009 were a whopping 18 hls/ha. Malo was carried out in 100% new oak. The wine will be aged on the fine lees for an estimated 18 months. From 80% merlot and 20% cabernet franc, the wine is inky dark. The perfume starts with black raspberry, mineral, spice, and forest aromatics, then builds in the nose and mouth. Concentrated with multiple layers of stone and fruit, this La Mondotte is fresh, intense, and powerful, filled with crushed rocks and blackberry jam. It's silky, round, lush. A serious wine requiring aging. The purity of its fruit is stunning. 95-97 Pts

2,916 Views

Tasted

Jun 29, 2010

2008
La Mondotte (St. Émilion Grand Cru)

With a strong sense of floral notes, the wine is full bodied, silky, polished and earthy. The fruits are ripe, pure, sweet and fresh, leaving you with juicy, sensuous, plums, cherries, truffles, licorice and a whist of espresso. Ass good as this is now, it is still in its youth, so if you have the patience, this should be even better with up to a decade of age.

2,449 Views

Tasted

Sep 17, 2018

2008 La Mondotte expresses intense minerality, jammy black fruit, floral, licorice and floral aromas. Powerful and intense, this minerality based wine ends with dark cherry, black fruit and fresh picked blueberry. 95 Pts

4,706 Views

Tasted

Jul 18, 2010

08 La Mondotte is a blend of 78% merlot with 22% cabernet franc and a dab of old vine malbec. This intense wine derives its character from its almost pure limestone soils. Inky black, with mineral, berry, and earthy scents, the wine has a lot to offer. In the mouth, this rich, concentrated wine expresses a lot of pure black and red fruit with an exotic hint of orange peel and mineral essences. 94-96 Pts

4,704 Views

Tasted

Jul 1, 2009

2006
La Mondotte (St. Émilion Grand Cru)

Young, rich, powerful and tight, with strong, but refined tannins, rich textures and ripe, dark red fruits, spice, thyme, floral, earth and crushed stone characteristics. Give this another 5-8 years for further development.

3,556 Views

Tasted

May 25, 2016

2005
La Mondotte (St. Émilion Grand Cru)

Full bodied, rich and intense, this concentrated, silky, sensuous, charismatic wine is packed with layers of velvety, black cherries, crushed stone, plum and earthy scents that are only made better when the wine hits your palate and stays there.

5,202 Views

Tasted

Jun 28, 2015

2004
La Mondotte (St. Émilion Grand Cru)

Still young, but starting to offer its ripe, mineral driven, black cherry, stone, and plum fruits, licorice, smoke and earthy character. Give it a 3-5 more years to develop even more textural and aromatic nuances.

3,362 Views

Tasted

Apr 15, 2017

Showing more age in the color than in the wine, with black and white truffle, Cuban cigar, stone, licorice, sweet plum and dark cherry aromas. This is followed by a concentrated layer of fresh, ripe plum and tobacco that is pure silk, stone and velvet in the finish. Drink now, or age it for more complexity.

2,773 Views

Tasted

Nov 30, 2014

2003
La Mondotte (St. Émilion Grand Cru)

Earthy, smoky, plummy, stone filled aromatics, plush, soft, round textures and a sweet, ripe, mineral driven finish are delivered with this wine. This has developed quickly for La Mondotte, which normally takes quite a while to show its charms.

5,840 Views

Tasted

Dec 18, 2013

Very concentrated with a backbone to age. Lots of depth, complexity, concentration, tannin and with everything in balance. This is a wine that will age and develop into something very special. This wine has class and style. I only wish I could afford it. Oh well... At least I got to taste it!

2,877 Views

Tasted

Jun 1, 2007

2001
La Mondotte (St. Émilion Grand Cru)

Close to fully mature, the wine combines elegance, sensuous textures, ripe, sweet, salty. red fruits and complex aromatics. This is not the most powerful vintage, but the wine is showing quite well today.

2,744 Views

Tasted

Mar 17, 2019

Ready to drink at a young age for La Mondotte, the wine blends concentration of flavor, ripe, sweet, plush fruits, stone, smoke and silky tannins to create a wine of pleasure and thought.

3,922 Views

Tasted

Jul 4, 2015

Still deep in color, with a nose of coconut, crushed rock, coffee bean, black cherry and floral notes, the wine is fresh, sweet and ripe, with a mineral intensive, black cherry and plum finish. Another few years of bottle age is not a bad idea...

3,345 Views

Tasted

Dec 12, 2012

This is one of the most open vintages for La Mondotte. An expensive, small production wine that is seldom tasted. Dark berry, stone, fennel and plum aromatics coupled with soft textures and a finish of plum essence, spice and minerality.

3,019 Views

Tasted

Jul 8, 2010

2000
La Mondotte (St. Émilion Grand Cru)

Just gorgeous. Texturally this is rich, silky and showy. The fruit is sweet, ripe and generous. Full-bodied, concentrated, long and vibrant, the finish is long and intense. This is just now entering its prime time window.

3,147 Views

Tasted

Sep 12, 2020

Stunning in every sense of the wine, this has gotten better and better with time. There is a great sensation of purity of fruit, supple, silky, decadent textures, intensity, concentration of flavor of ripe, polished tannins. The finish doesn't just last, it expands. This is drinking great now and it's not yet mature. This will only improve with age. Drink it now, in 5, 10, 15 or 20 years from today.

4,888 Views

Tasted

Aug 16, 2015

Inky in color, licorice, blackberry jam, stone, earth, truffle and mineral scents permeate the aromatics. In the mouth, this fresh, youthful wine is intense, polished, sophisticated, stony and concentrated. The pure, fresh, packed and stacked, ripe, spice filled finish remains in your mouth for over 40 seconds. Give this at least another 5 more years of bottle age.

5,861 Views

Tasted

Mar 13, 2012

This is stuffed to the gills with all the right stuff. Deep, dark and filled with perfectly ripe black fruit, minerality, floral and licorice tones. Still young, another decade will help this concentrated wine develop unique layers of complexity.

6,100 Views

Tasted

Mar 5, 2010

1999
La Mondotte (St. Émilion Grand Cru)

One of the better Right bank wines produced, in this cooler vintage, the nose pops with its smoke, licorice, herbs, flower and plum aromatics. Medium/full bodied, silky tannins and just a bit of tapenade in the endnotes, the finish is all about the dusty tannins coupled with red and black plums.

4,437 Views

Tasted

May 14, 2016

1998
La Mondotte (St. Émilion Grand Cru)

Quite ripe, almost Port like. Loads of density and opulence, but a bit more freshness would make this an even better wine. Layers of ripe and overripe, black cherry and plums with a good touch of salt to the tannins on the palate and in the finish. You can drink now, as I am not sure this is going to get better. Drink from 2022-2030.

2,574 Views

Tasted

Jul 16, 2022

Full bodied, rich, fresh, dense and packed with ripe, pit fruits, crushed rocks and wet earth. There is a polish to the tannins and sweet, mineral driven fruit quality that sticks with you here. This is a good time to start popping corks on this beauty, as it's opening nicely today.

3,968 Views

Tasted

May 10, 2017

This smells great, with its chocolate covered cassis, plum, smoke and truffle filled nose. Full bodied, rich and deep, with freshness, sweetness and purity of fruit, the wine finish offers good length and volume. However, there is a masculine quality to the structure to the wine, at least at this moment.

5,631 Views

Tasted

May 20, 2015

Rich in texture and filled with minerality, ripe plums, flowers, licorice and black cherries. The wine is concentrated, long and filled with the essence of minerality, spice and ripe berries. It's starting to enter prime time drinkability.

5,554 Views

Tasted

Aug 7, 2012

Decanted 2 hours before tasting, the wine is deep in color and filled with fresh flowers, boysenberry, stone, smoke, licorice, cherry liqueur, wood, smoked herbs, and underbrush, this fragrant wine is packed with ripe, fresh berries and minerality. Sophisticated, refined and powerful, the wine ends in a long, limestone filled, fresh, ripe, pure, expression of fruit. At 14, this unique, structured, mineral driven, expression of St. Emilion will be better with another 5-10 more years of bottle age.

5,242 Views

Tasted

Dec 8, 2011

Formerly big, powerful and brooding, this beautiful wine has blossomed into a mineral driven wine. Intense blackberry liqueur, licorice and earthy aromatics are paired with a concentrated, structured and powerful wine. Big and dense, yet balanced and pure. Still young, this wine will continue gaining additional levels of complexity over the next decade or two.

3,867 Views

Tasted

Oct 13, 2008

1996
La Mondotte (St. Émilion Grand Cru)

Mature, richly textured, ripe, sweet, lush and fresh, there is no reason to hold this any longer. While not at the level of subsequent vintages, the wine is quite nice, especially for the vintage.

3,452 Views

Tasted

Jul 31, 2019

Floral, crushed rock, plum and boysenberry aromas pop with little effort. This is a concentrated, deep, full bodied wine that is still young. With time in the glass and decanter, it fleshed out. In style, it's packed with minerality and plums. It's a very precise wine with a unique mineral driven personality combined with purity of fruit.

6,814 Views

Tasted

Nov 29, 2013

La Mondotte opens with intense minerality essences complicated by blackberry liqueur, truffle, tobacco, espresso bean and forest floor aromas. On the palate, this impressive, concentrated wine offers layers of pure black plums and licorice. At 15, this wine is only now starting to show its potential. In a difficult year for the Right Bank, this is a contender for the top wine from St. Emilion or Pomerol for 1996. This is the debut vintage for Stephan von Neipperg that allowed him to try getting the true character from this previously ignored estate

3,831 Views

Tasted

Aug 3, 2011

Opaque, dense, deep, black ruby color. Raspberries, cherries, coffee, licorice, caramel and herbs on the nose. Massive layers of thick, ripe, black fruit, plums and minerality. Tannic, structured and built to age.

4,150 Views

Tasted

Jul 1, 2005

1961
La Mondotte (St. Émilion Grand Cru)

It's a rare treat to taste 1961 Bordeaux these days, especially when you know it's from one of the world's few remaining bottles. Concentrated, lush, and with the patina of age painted on its spicy, cherry, earth and plum core, the finish lingers on your palate.

1,855 Views

Tasted

Jul 4, 2015

My second time was this impossible to find wine. The first bottle was corked. This is all about the cigar box, truffle, tobacco and cherry character, with its soft tones and textures. There is a lushness to the texture and depth of flavor that leaves an impression.

1,822 Views

Tasted

May 7, 2014