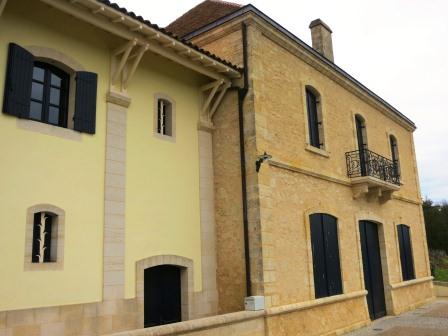 Learn everything about Chateau Pavie Decesse St. Emilion with wine tasting notes and wine with food pairing tips. Learn the best vintages, the history of the property, and information on the vineyards and winemaking. If you want to read about other important, Bordeaux Chateaux: Links to all Bordeaux Wine Producer Profiles
Chateau Pavie Decesse History, Overview
Pavie Decesse is situated on top of the St. Emilion, limestone plateau. The topography places it above Chateau Pavie. It is even more interesting to note that both estates share similar terroir, histories, and even owners!
Chateau Pavie Decesse can be traced all the way back to ancient Roman times. Historians are aware that vines were planted here at the estate in the fourth century.
The Romans clearly knew what they were doing in those days, because Chateau Pavie Decesse produces one of the top Right Bank wines today.
Until 1855, the year of the classification of the Medoc, Pavie and Pavie Decesse were part of the same vineyard. That all changed when Ferdinand Bouffard, the owner at the time separated the vineyards and created 2 new vineyards. At that moment, what we know of as Chateau Pavie Decesse was born.
The Bouffard family sold the vineyard to the Marzelle family. This took place easily as the Marzelle family was managing the Saint Emilion estate.
In 1970, the Valette family, headed by Jean-Paul Valette at the time, who already owned Chateau Pavie and Chateau Troplong Mondot, took over the vineyards from the Marzelle family. The Valette family finally was able to purchase Chateau Pavie Decesse in 1990.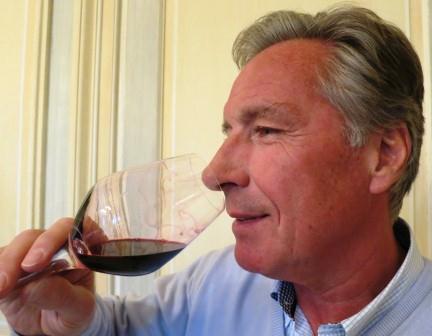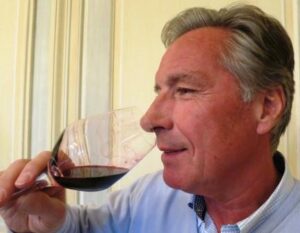 In 1997, Chateau Pavie Decesse was sold to Gerard Perse and Chantal Perse. Gerard Perse was just getting his feet wet in Saint Emilion. He was already the owner of Chateau Monbousquet.
After the sale concluded, Gerard Perse ordered extensive work in the vineyards and in all the wine-making facilities. To pay tribute to the original owner, Gerard Perse took the time to restore the barrel cellar to the design that was originally created by Ferdinand Bouffard in the 1800s.
As you now know, Chateau Pavie and Chateau Pavie Decesse share similar terroir. It could even be argued that they are part of the same vineyard because they constitute a contiguous group of vines. Yet despite their obvious, incestuous relationship, they are truly different properties. Each wine has its own unique terroir and the styles are really quite different.
In 2002, Chateau Pavie Decesse became a little bit smaller. 6 hectares of Pavie Decesse became a part of Pavie. This convoluted action took place because of the similarity of terroirs, and a request from Gerard Perse.
Along with allowing a portion of Pavie Decesse to become part of Pavie, the I.N.A.O also authorized the integration of the La Clusiere vineyards into Chateau Pavie. That changed again with the 2022 vintage as 2021 was the last vintage of Pavie Decesse.
Following the 2022 classification, everything changed again. Pavie Decesse, along with Bellevue Mondotte were merged into Chateau Pavie, making 2021, the final vintage for Chateau Pavie Decesse.
Chateau Pavie Decesse Vineyards, Terroir, Grapes, Winemaking
The 3.65-hectare vineyard of Pavie Decesse is planted to 90% Merlot and 10% Cabernet Franc. Pavie Decesse is situated close to the peak of the Saint Emilion limestone plateau. The terroir is rich clay and limestone soil on a steep hillside that reaches up to 85 meters at its peak.
The vineyard is planted to a density of 7,00 vines per hectare. The estate has old vines. Many vines are at an average age of over 50 years. Though they have older vines as well. Yields are always kept low to aid in the concentration of the wine.
To produce the wine of Chateau Pavie Decesse, following a period of cold maceration, Chateau Pavie Decesse is vinified in three, temperature-controlled, oak vats.
Malolactic fermentation takes place in French oak barrels. The wine is aged in 80% new, French oak barrels for between 18 and 24 months, depending on the character and quality of the vintage. Not much wine is made at Chateau Pavie Decesse. In an average vintage, the production is close to 1,500 cases of Chateau Pavie Decesse.
The Best Vintages of Chateau Pavie Decesse are 2021, 2020, 2019, 2018, 2017, 2016, 2015, 2012, 2010, 2009, 2008, 2005, 2003, 2001 and 2000. I have not had much experience with older vintages, but from what I have been told, they are not even close to the level of wine being produced here today.
Character and Style of Chateau Pavie Decesse
The style of wine produced at Pavie Decesse combines opulent, rich, sensuous textures with minerality, freshness, and concentration. Due to its lush style, it drinks well young, yet it develops additional complexity when aged. 2000 was the first sublime vintage for this wine during the Perse era. Previous Perse era vintages are light in comparison. The wines made before Perse took over the property are undistinguished.
When to Drink Chateau Pavie Decease, Anticipated Maturity, Decanting Time
Chateau Pavie Decesse is much better with at least 10-12 years of aging in good vintages. Young vintages can be decanted for 2-3 hours or more.
This allows the wine to soften and open its perfume. Older vintages might need very little decanting, just enough to remove the sediment. Chateau Pavie Decesse offers its best drinking and should reach peak maturity between 10-30 years of age after the vintage.
Serving Chateau Pavie Decesse with Wine and Food Pairings
Chateau Pavie Decesse is best served at 15.5 degrees Celsius, 60 degrees Fahrenheit. The cool, almost cellar temperature gives the wine more freshness and lift.
Chateau Pavie Decesse is best paired with all types of classic meat dishes, veal, pork, beef, lamb, duck, game, roast chicken, roasted, braised, and grilled dishes. Chateau Pavie Decesse is also good when matched with Asian dishes, rich fish courses like tuna, mushrooms, and pasta.
Château Pavie Decesse Wine Tasting Notes
23 Vintages 222,863 Views Sort by Vintage-Rating
2021
Château Pavie Decesse (St. Émilion Grand Cru)

Flowers, crushed rocks, flowers, oyster shells, black cherries, and a hint of orange flowers are discovered in the nose. On the palate, the wine is ripe, round, and polished, the wine shows its chocolate-coated orange slices, mint, black plum, and chalky character with ease. Give this a year or two in the cellar before pulling a cork. The wine is produced from 88% Merlot and 12% Cabernet Franc, 14.19% ABV. Drink from 2025-2045. 92-94

2,039 Views

Tasted

May 20, 2022

2020
Château Pavie Decesse (St. Émilion Grand Cru)

Opening with a strong floral bouquet, the wine soon adds nuances of fennel, black cherries, plums, chocolate, oceanic influences, coffee beans and spice. Full-bodied, silky, fresh, vibrant and polished, the finish delivers a complex ending packed with crushed rocks, dark chocolate, deep red pit fruits and a touch of licorice and sea salt on the sensuously-textured, backend. Drink from 2025-2050.

1,157 Views

Tasted

Mar 21, 2023

Aromas of blackberry, flowers, licorice, plum and dark chocolate come to the surface easily. On the palate the wine is soft, silky, polished and fresh, with the cut of minerality and salty tannins. You find length, complexity, richness and sensuous textured in the long finish. Make sure you give this 7-9 years to develop. The wine is produced from 88% Merlot and 12% Cabernet Franc, 14.81% ABV. 95-97 Pts

3,060 Views

Tasted

May 20, 2021

2019
Château Pavie Decesse (St. Émilion Grand Cru)

Inky in color, the wine is rich, dense, lush, and shows a liqueur-influenced nose. The sensation of the fruits here is intense. The layers of intensely ripe, dark fruits, blackberries, plums, and black cherries come in waves. There is flesh and and flash, with length that provides a long, fruit-packed finish. drink from 2027-2050.

1,286 Views

Tasted

Mar 29, 2022

Dark in color, with a distinctive floral, blackberry and plum liqueur nose, the wine is lush, opulent and rich. Full-bodied, with waves of polished, sweet, dark fruits and licorice, this is going to be outstanding after 7-9 in the cellar. The wine was made from blending 90% Merlot with 10% Cabernet Franc. 93-95 Pts

4,205 Views

Tasted

Jun 8, 2020

2018
Château Pavie Decesse (St. Émilion Grand Cru)

Powerful, full-bodied, deep and concentrated, the display of espresso, black and blue fruit, smoke and licorice on the nose and palate comes along with a gorgeous salty minerality which adds complexity. The wine is tannic, firm, fresh and focused. This will require time to come around, so be prepared to wait at least 7 or more years before everything comes alive. The wine is made from blending 90% Merlot and 10% Cabernet Franc.

2,228 Views

Tasted

Mar 9, 2021

The espresso, black and blue fruit, smoke and licorice join forces with the essence of the limestone soils with salty minerality. The wine is powerful, concentrated, dense, balanced, opulent and long. The finish serves up waves of fruit, crushed rock and licorice. This demands time, least 8-10 years before it will be close to peak. The wine is made from blending 90% Merlot and 10% Cabernet Franc. 95-97 Pts

3,730 Views

Tasted

Apr 19, 2019

2017
Château Pavie Decesse (St. Émilion Grand Cru)

Dark, dusky fruits drenched in pastis, the powdered remains of star anise and a pot of homemade jam create this attention-seeking perfume. Plush, powerful and concentrated, the fruit is ripe, sweet and has a jazz movement on the backend. The finish is fresh, fruity and piquant. Made from a blend of 90% Merlot and 10% Cabernet Franc, the wine reached 14.5% ABV with a pH of 3.53.

2,883 Views

Tasted

Apr 26, 2018

2016
Château Pavie Decesse (St. Émilion Grand Cru)

Opulent, rich, ripe and already allowing some of its floral, licorice, dark cherry and smoky plums to poke through, the wine is full-bodied, concentrated and will request 7-8 years in the cellar, or more, before its fully developed.

2,808 Views

Tasted

Sep 26, 2019

Smooth, pulpy, pure fruits on the rocks, ripe and polished, the wine is rich, lush, fresh and pure. The long finish is packed with juicy fruits and minerality.

4,317 Views

Tasted

Apr 29, 2017

2015
Château Pavie Decesse (St. Émilion Grand Cru)

Deep in color, the wine is concentrated, full bodied and intense, with lush, opulent, length and persistence. The black and blue polished fruits create a decadent finish that offers a strong sense of minerality with a blast of fruit that keeps on going. Patience is required here.

4,563 Views

Tasted

May 21, 2018

Like its big sister wines, this is dark ruby in color with stone, boysenberry, licorice and floral scents. The wine is deep, concentrated and lushly textured, ending with crushed rocks and dark red fruits.

3,726 Views

Tasted

Apr 29, 2016

2014
Château Pavie Decesse (St. Émilion Grand Cru)

Black and blue fruit, oak, cherries and spice, this wine is sumptuous and full bodied with a fresh, pure cherry and plum sensation in a silky finish. The wine was made from a blend of 90% Merlot and 10% Cabernet Franc and reached 13.74% ABV with a pH of 3.53. 91-93 Pts

3,481 Views

Tasted

Apr 27, 2015

2013
Château Pavie Decesse (St. Émilion Grand Cru)

Fleshy with notes of black raspberry, plum, spice and espresso, the wine has good concentration of dark chocolate and fruit but with some dryness in the mineral-driven finish. From yields of 8 hectoliters per hectare, the wine reached 13.23% ABV and is aging in 80% new French oak. 90-92 Pts

4,378 Views

Tasted

Apr 29, 2014

2012
Château Pavie Decesse (St. Émilion Grand Cru)

Licorice, spice, earth, plum, black cherry and stone notes are made more interesting by the soft, sexy, plush textures, polished tannins and the long, spicy, silky finish. 92-94 Pts

7,347 Views

Tasted

Apr 26, 2013

2011
Château Pavie Decesse (St. Émilion Grand Cru)

Minerality, smoke, licorice and sweet, black raspberries are at the front of the wine. The polished, soft fruit is complicated by licorice and spice notes in the finish.

3,680 Views

Tasted

May 21, 2014

Blackberry liqueur, mocha, stone, chocolate, floral, coffee and truffle scents create the perfume of this inky black/purple wine. Dense and concentrated, the wine is very tannic and leaves a strong mineral sensation along with a wealth of ripe fruit. This will require time to soften. Pavie Decesse was one of the last wines to finish harvesting in St. Emilion in 2011. 92-93 Pts

5,391 Views

Tasted

Apr 24, 2012

2010
Château Pavie Decesse (St. Émilion Grand Cru)

Black and blue fruit, licorice, flowers, black cherries and stone make up the perfume. The soft, textured wine feels like silk in the opulent, fresh, ripe, black red fruit filled finish. 94-95 Pts

5,340 Views

Tasted

Jul 30, 2011

2009
Château Pavie Decesse (St. Émilion Grand Cru)

Deep in color, lush, round, silky and focused on multiple levels of fruits, the wine is concentrated, deep and intense, leaving you with an array of polished, mineral driven fruits in the finish. Still young, give this more time to develop.

3,508 Views

Tasted

Sep 20, 2019

Inky in color with deep purple accents and a powerful nose filled with licorice, flowers, minerality, jammy blackberry, blueberry and spicy, coffee. In the mouth, this thick, intense, rich wine coats your palate with a bath of ripe, jammy berries and hints of fresh blueberry. This is a very sexy St. Emilion wine

6,736 Views

Tasted

Jul 30, 2011

2009 Pavie Decesse is inky. Jammy black fruit, plum, licorice, mineral, and dark cherry aromas fill your nose. This sexy wine is sweet, ripe, and lush, ending with a blast of licorice coated dark berries. 95-97 Pts

4,705 Views

Tasted

Jun 29, 2010

2008
Château Pavie Decesse (St. Émilion Grand Cru)

Secondary notes of truffle, smoke, anise and dried fruits are already starting to appear, The wine is soft, silky, polished and fresh with juicy, sweet, luscious, ripe red plums and stone in the finish,

3,610 Views

Tasted

Sep 17, 2018

08 Château Pavie Decesse will be difficult to find because fewer than 500 cases were produced. A blend of 90% merlot and 10% cabernet franc from soils packed with limestone, this wine serves up aromatics of sweet, jammy black fruit, flowers, boysenberry, coffee, and minerals. Dense and concentrated with layers of opulent ripe fruit that coat your palate. The tannins are ripe, and the finish is long. 93-96 Pts

6,910 Views

Tasted

Jul 1, 2009

2007
Château Pavie Decesse (St. Émilion Grand Cru)

Fully-developed, medium-bodied, fresh, earthy and with a leafy component to the sweet, lifted red fruits, licorice, earth, cocoa and espresso, this is quite nice. Pop and pour was all it needed. This is not a wine to hold for more development.

2,357 Views

Tasted

Sep 16, 2020

2006
Château Pavie Decesse (St. Émilion Grand Cru)

Still youthful, with its floral, stone and sweet, ripe, dark red fruit character still in full force. The wine is coming around, but there is a firmness in the tannins that demand you give this wine between 5-10 more years of flavor development.

4,494 Views

Tasted

May 25, 2016

Tannic, structured and firm, this normally, sensuously textured wine is more interesting on the nose than the palate with its earthy, espresso, cocoa, black plum, spice and stone aromatics. This is going to need to soften, and even then it might not compete with many of the more generous years.

6,187 Views

Tasted

Nov 16, 2013

2005
Château Pavie Decesse (St. Émilion Grand Cru)

Even with 2 hours of air, this was quite tight and not giving much. With effort, you could find the licorice and ripe, fruits, but that was well buried and still resting, waiting to wake-up. Concentrated and plush, I'd wait at least 5 more years for this to come around before popping a cork. The 2000 I had a few days earlier was just a beauty and showing itself with ease. If everything comes together as hoped for, this should score much higher.

5,075 Views

Tasted

May 1, 2017

Truffle, earth, Porcini mushroom, stone and black fruit aromas create the primal aromatics. On the palate the wine is rich, full bodied, concentrated and tannic, demanding time in the cellar before the tannins subside and come completely together. It's going to be worth the wait.

7,751 Views

Tasted

May 19, 2013

From a blend of 90% Merlot and 10% Cabernet Franc, this inky colored wine screams with licorice, vanilla, plum liqueur, blackberry, chocolate, floral and mineral scents. Layers of decadent silk and velvet textured, plush, low acid, ripe fruit finish with an opulent, fleshy, licorice, coffee and black cherry filled finish. This is so delicious, it's easy to drink today. But bottle age will add a lot of complexity and minerality to the wine.

4,141 Views

Tasted

May 7, 2012

2004
Château Pavie Decesse (St. Émilion Grand Cru)

The wine seems to have developed quite rapidly over the past few years. The oak and tannins have melted into the wine, giving you loads of sweet, ripe, black cherry, plum, licorice and earth. Soft, round and open, the finish delivers its soft, sweet, dark red fruits with ease. Given how open this is today, I'd opt to finish my remaining bottles by the time the wine hits its 20th birthday.

5,252 Views

Tasted

Feb 5, 2019

Youthful, fleshy, ripe, lush and round, there is ample, sweet, dark berries, licorice, truffle and smoke, coupled with black cherry liqueur in the finish to please most palates.

3,576 Views

Tasted

Nov 30, 2014

Inky black in color, the wine offers a cornucopia of fragrances; licorice, coffee, smoke, jammy blackberry, black cherry liqueur, cocoa and minerality with hints of blueberries. From a blend of 90% Merlot and 10% Cabernet Franc, this opulent, decadent, hedonistic St. Emilion coats your palate with layers of rich, ripe, sweet, dark fruits. Still young, this will only get better with time.

5,850 Views

Tasted

Sep 20, 2011

2003
Château Pavie Decesse (St. Émilion Grand Cru)

Not headed in the right direction, the wine is lighter and less interesting than in previous tastings. Texturally, it is round, but the fruit continues to drop. If you are holding any bottles, it is time to drink up as the wine is only going to continue fading from here.

2,691 Views

Tasted

Oct 9, 2020

Oak, licorice, coffee and jammy berries open to a lush, plush, polished, sensuous wine that is close to maturity, yet there is no real hurry to drink it.

4,086 Views

Tasted

Dec 18, 2013

Fresh flowers, crushed stone, mint, espresso and dark berry aromas lead to a mineral driven wine, finesse styled, medium/full bodied wine with a tannic structure that will take a decade or more to come around.

4,283 Views

Tasted

May 8, 2013

Licorice, black and red plum, espresso, stone, spice and cocoa scents paired well with the round textures and plush, oaky, dark berry filled finish. There was a moderate sensation of dryness in the finish from the tannins that might not dissipate with time.

4,814 Views

Tasted

Aug 6, 2012

2001
Château Pavie Decesse (St. Émilion Grand Cru)

If you're into licorice, chocolate covered black raspberries, truffles, opulent, sexy textures and a flashy, fleshy, plush finish that is drinking perfectly today, look no further as this is a beauty. If your tastes are more traditional, this is not for you.

3,744 Views

Tasted

Oct 30, 2013

Smoke, coconut, licorice, black and blue fruit, spice and minerality pair perfectly with the soft textured, layers of rich, ripe, fruit. This is drinking great now, although with a few more years, the wine should develop additional layers of complexity in the nose and continue to soften in the palate. Popped and poured, this is providing a lot of pleasure today. If you have more than a bottle or two, there is no reason to wait before pulling a cork.

4,694 Views

Tasted

Jun 24, 2012

Licorice, blackberry jam, blueberry, smoke, minerality, incense, coffee, black cherry liqueur and cocoa. Thick, rich and luxurious, this opulently textured, sweet, plush ripe St. Emilion wine flows over your palate, ending with layers of chocolate covered cherries and blueberries. The perfect wine for hedonistic pleasure seekers.

5,325 Views

Tasted

Sep 5, 2011

The wine starts off with stewed fresh, dark berry pie aromatics, spice, smoke and licorice aromas. Ripe and filled with silky fresh berries, this concentrated wine ends with a finesse filled, plum, blackberry, chocolate and licorice finish

6,322 Views

Tasted

Jul 7, 2010

2000
Château Pavie Decesse (St. Émilion Grand Cru)

Polished, lush, round, and full-bodied, the wine is loaded with rack blackberries, plums, and cherries with smoke, licorice, and floral accents. The plush finish really works here. No decanting needed, just pop and pour. Drink from 2022-2032.

2,948 Views

Tasted

Jul 17, 2022

This is drinking beautifully today. Popped and poured, it took maybe 20 minutes before all the flowers, licorice, black cherry, cocoa and plums made their presence known. Rich, full-bodied, opulent and lush, the wine finishes with sweet black and red fruits, crushed rocks and licorice. This should drink well for at least another 12-15 years with ease.

3,273 Views

Tasted

Sep 17, 2021

Coffee, spice, licorice and fresh, sweet, ripe jammy plums, cocoa and stone open to plush, opulent layers of polished berries, sexy textures and a long, hedonistic finish. Drink this now, or wait, it's a fabulous wine.

4,795 Views

Tasted

May 19, 2013

Filled with licorice, smoke, fresh blackberry jam, black cherry liqueur, truffle, stone and coffee bean scents, this rich, lush, sexy, polished St. Emilion wine ends with layers of ripe, opulent, black cherry, plum and dark chocolate. This is starting to drink well. Enjoy it now, or let it improve for another 3-5 years.

5,958 Views

Tasted

Mar 8, 2012

Supple, rich, round, ripe, opulent and if that wasn't enough, pure silk. Fresh flowers, chocolate covered berries, anise and hints of blue fruit filled the glass. The decadent mouth feel was worth the price of admission. Still young, this elegant Bordeaux wine will only get better.

7,880 Views

Tasted

Mar 5, 2010

Inky black in color. After a light swirl, the nose went boom! An explosion of liqueur of blackberry, accompanied by minerals, plums, flowers, black cherry and fennel are exciting to smell. Incredible concentration, depth and body. This wine is very rich. Decadent in style is the perfect descriptor. This is a definitely bottled sex.

7,985 Views

Tasted

Jan 15, 2009

Coffee, licorice, boysenberry, smoke and mocha make up the flamboyant perfume. Thick, rich, full bodiedm, packed and stacked with luscious fruit. Ripe, opulent, fleshy boysenberry, blackberry and dark cherry flavors coat your mouth. Very intense, long, silky finish.

7,740 Views

Tasted

Jul 1, 2008

1998
Château Pavie Decesse (St. Émilion Grand Cru)

Ripe black fruit with minor hints of oak greet your nose. The elegant fruit offers plush mouth sensations giving you ample pleasure. But it lacks the same level of concentration experienced in subsequent vintages starting with 2000.

4,878 Views

Tasted

Oct 10, 2008

Sexy, lush, silky and round in style, this ripe, tasty wine lacks the concentration and finesse of the wines produced at the property starting with the 2000 vintage.

3,957 Views

Tasted

Aug 31, 2007

1961
Château Pavie Decesse (St. Émilion Grand Cru)

Past its expiration, there were still things to like about this wine from a by-gone era. More tart than sweet, with leafy, herbal, cedar notes, this old-school wine offered bright, spicy, and just a little bit of green notes in the rustic, but pleasant finish.

1,719 Views

Tasted

Oct 6, 2018