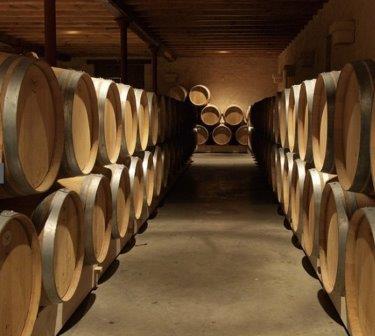 Learn everything about Chateau Monbousquet St. Emilion with wine tasting notes and wine with food pairing tips. Learn the best vintages, a history of the property, information on the vineyards and winemaking. If you want to read about other important, Bordeaux Chateaux: Links to all Bordeaux Wine Producer Profiles
Chateau Monbousquet History, Overview
Chateau Monbousquet is another St. Emilion estate with a long history in the appellation that can trace its history all the way back to 1540. At the time, Monbousquet belonged to François de Lescours, before it became the property of the well-established De Carles family.
In fact, Monbousquet remained in the hands of the de Carles family for almost 150 years. The beautiful, classically styled chateau was built in 1648 by Jacques de Geres. The chateau is now the private home of Gerard Perse and Chantal Perse along with the rest of the Perse family.
At the close of World War 2, the Querre family purchased Chateau Monbousquet. With their efforts, Chateau Monbousquet began making better wines.
Gerard Perse buys Monbousquet
In 1993, the Querre family sold Chateau Monbousquet to Gerard Perse and Chantal Perse for $9,000,000. Chateau Monbousquet was the first vineyard purchase by Gerard Perse. Little did he, or we know, it was not going to be his last purchase.
The first vintage of Chateau Monbousquet for Gerard Perse was the difficult 1997. I have never seen a bottle, but I have been told that at best, there were only 1 or 2 barrels produced out of the entire harvest! To keep that in perspective, that means somewhere between 300 and 600 bottles were made that year.
Shortly after Gerard Perse obtained Chateau Monbousquet, he began renovating the estate. The entire 32-hectare vineyard of Monbousquet was analyzed and drained. This limited rises in the water table during prolonged wet spells in future vintages.
Next, they completely rebuilt the winemaking facilities and cellars at Chateau Monbousquet. Gerard Perse also constructed an entirely new barrel-aging cellar for his Right Bank estate.
In February 2013, Gerard Perse sold a portion of Chateau Monbousquet to a large, anonymous, French, pension fund. The sale was motivated by French tax laws.
This allowed his daughter Angelique and her husband, Henrique Da Costa to eventually take over all the Perse-owned wineries which include Chateau Pavie, Chateau Bellevue Mondotte, and Chateau Pavie Decease. as well as their estates in the Cotes de Castillon appellation.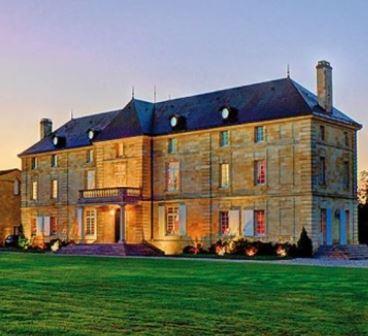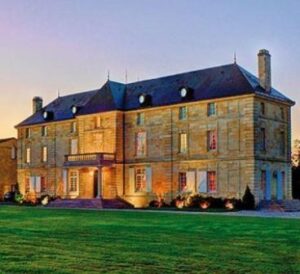 Chateau Monbousquet Vineyards, Terroir, Grapes, Winemaking
The 32 hectare Monbousquet Saint Emilion vineyard is planted to 60% Merlot, 30% Cabernet Franc and 10% Cabernet Sauvignon. This shows a change in the vineyards since it was first purchased by Gerard Perse, with more Cabernet Franc and less Merlot in the vineyard.
The vines are planted to a density of 5,500 vines per hectare. The average age of the vines is 40 years. The terroir of sand, clay, and gravel soils is not the best in St. Emilion.
The vineyard can be divided into three sections. For the red wines, You find more sand and clay in the north and more gravel with sand in the south. However, Gerard Perse gets the most out of their terroir.
In part, intentionally striving for low yields is one method to increase concentration and improve quality. For example, in 2009, the yields were only 28 hectoliters per hectare.
To produce the wine of Chateau Monbousquet, vinification takes place in a combination of small, temperature-controlled stainless steel vats and French oak tanks. Malolactic fermentation takes place in barrels.
The wine of Chateau Monbousquet is aged in 50% new, French oak barrels for an average of 20 months. Nearly 6,000 cases of Monbousquet are produced each vintage. There is a second wine, Angelique de Monbousquet.
The Best vintages of Chateau Monbousquet are: 2022, 2021, 2020, 2019, 2018, 2017, 2016, 2015, 2012, 2010, 2009, 2005, 2001, 2000 and 1998.
Chateau Monbousquet Blanc
Chateau Monbousquet also produces a dry white Bordeaux wine from 1 hectare of vines planted in sand, clay, and gravel soils. The section of the vineyard devoted to white wine grapes is planted to 65% Sauvignon Blanc and 30% Sauvignon Gris and 5% Semillon. The Semillon is young vines, as that grape variety was added later.
Chateau Monbousquet Blanc is fermented in stainless steel tanks, before aging in a combination of 38% new, French oak barrels, vats and used oak barrels. There is no malolactic fermentation or skin contact.
Starting with the 2018 vintage, the estate renamed the white wine to Monbousquet Blanc d'Exception. The production of the white wine is limited to not much more than 350 cases of Monbousquet Blanc d'Exception each year.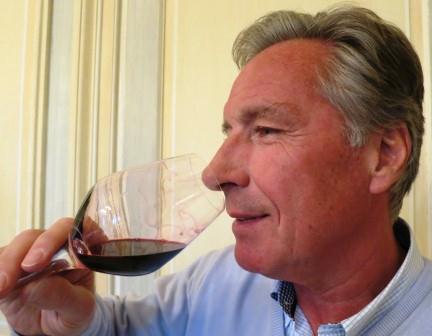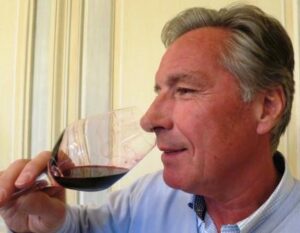 When to Drink Chateau Monbousquet, Anticipated Maturity, Decanting Time
Chateau Monbousquet is much better with at least 6-9 years of aging in good vintages. Young vintages can be decanted for 1-2 hours or more. This allows the wine to soften and open its perfume.
Older vintages might need very little decanting, just enough to remove the sediment. Chateau Monbousquet offers its best drinking and should reach peak maturity between 8-20 years of age after the vintage.
Serving Chateau Monbousquet Wine, Food, Pairing Tips
Chateau Monbousquet is best served at 15.5 degrees Celsius, 60 degrees Fahrenheit. The cool, almost cellar temperature gives the wine more freshness and lift.
Chateau Monbousquet is best paired with all types of classic meat dishes, veal, pork, beef, lamb, duck, game, roast chicken, roasted, braised, and grilled dishes. Chateau Monbousquet is also good when matched with Asian dishes, hearty fish courses like tuna, mushrooms, and pasta.
Monbousquet Blanc is perfect when served with all types of seafood, shellfish, chicken, veal, pork and cheese.
Château Monbousquet Wine Tasting Notes
33 Vintages 227,214 Views Sort by Vintage-Rating
2022
Château Monbousquet (St. Émilion Grand Cru)

Purple flowers, black cherries, licorice, and cocoa create a showy nose. On the palate, the wine dark, lush, silky, and fresh. The fruits are ripe, creamy, and vibrant, with touches of spice, chalk and sweet, opulent black cherries. 2022 marks the 30th vintage of Monbousquet under the ownership of the Perse family. The wine blends 70% Merlot, 15% Cabernet Franc and 15% Cabernet Sauvignon, 14.28% ABV, 3.83 pH. Yields were 30 hectoliters per hectare. Drink from 2025-2042. 92-94 Pts.

1,835 Views

Tasted

May 8, 2023

2021
Château Monbousquet (St. Émilion Grand Cru)

Fresh, juicy and sweet, with accents of flowers, black cherry, plum, creamy coffee and leafy herbs. The wine is medium-bodied, soft, forward and fruity, with a bit of dust in the tannins and in the chewy fruit finish. Close to 50% of the crop was lost to the frost. The wine blends 70% Merlot, 15% Cabernet Franc and 15% Cabernet Sauvignon, 13.67% ABV. Drink from 2023-2037. 90-92

1,648 Views

Tasted

May 20, 2022

2020
Château Monbousquet (St. Émilion Grand Cru)

Black cherries, black plums, espresso, smoke, licorice, and a touch of cocoa form the aromatic profile. The wine is lush, polished, sweet and fresh with polished- tannins and a vibrant, refined finish with a mild savory, minty, fresh note in the background in the finish. The reduction in the amount of new oak, which is now 50%, really helps with the freshness, texture and fruits here. This is a top vintage for Monbousquet that will be enjoyable in its youth, yet age for up to 2 decades as well. Drink from 2023-2040.

1,186 Views

Tasted

Mar 21, 2023

Elegant, fresh, supple and long, the ripeness and purity in the fruits stand out. Medium-bodied, floral, juicy, lush and fresh, there is real length, complexity and character here. The wine is a blend of 70% Merlot, 15% Cabernet Franc and 15% Cabernet Sauvignon and is aging in 50% new, French oak. The reduction in the oak helps with the freshness, texture and refinement here. 93-95 Pts

4,031 Views

Tasted

May 20, 2021

2020
Château Monbousquet Blanc (Bordeaux)

Blending 62% Sauvignon Blanc with 38% Sauvignon Gris starts right off the bat with white peach, lemon oil, cut grass and honeysuckle. Rich, supple and creamy with bright, fresh citrus and a touch of mango, you find lift, freshness and loads of fruit in the finish. 92 Pts

1,628 Views

Tasted

May 20, 2021

2019
Château Monbousquet (St. Émilion Grand Cru)

Medium-bodied, fresh, bright and smoky, with a focus on its sweet, red fruits on the nose and on the soft-textured palate. The finish is a bit oak driven at the moment, which will hopefully better integrate with time. Drink from 2023-2035.

3,138 Views

Tasted

Mar 29, 2022

Starting out with salty aromas meshed with blackberry, black cherry, licorice and assorted dark fruits, this is much deeper, darker and fleshier than other recent vintages. The finish serves up a long wave of lushly textured, polished fruits and ripe tannins. The wine is a blend of 60% Merlot, 30% Cabernet Franc and 10% Cabernet Sauvignon. 92-94 Pts

5,887 Views

Tasted

Jun 8, 2020

2019
Château Monbousquet Blanc d'Exception (Bordeaux)

Just squeezed grapefruit, lemon rind, flowers and honeysuckle with tangerine open the wine. On the palate, the wine is fresh, vibrant and lush, with a sweetness and purity to the fruit along with a touch of vanilla to round out the citrus in the finish. Drink from 2022-2031.

837 Views

Tasted

Mar 29, 2022

2018
Château Monbousquet (St. Émilion Grand Cru)

Round, full-bodied, ripe and fruity, the wine is fleshy, chewy, round and concentrated. Oaky at the moment, with coaxing you also find blackberries, plums, cherries, fennel and espresso on the nose, palate and finish. It will take time for the oak to become fully integrated into the wine even though the percentage of new oak has dropped to 50%, placing the fruit center stage.

3,036 Views

Tasted

Mar 9, 2021

Round, juicy, concentrated and loaded with licorice, smoke, espresso, black cherry and blackberries, the wine offers more volume than usual but there is more energy in this vintage so you'll find lift in the finish. The wine is a blend of 60% Merlot, 30% Cabernet Franc and 10% Cabernet Sauvignon. 91-93 Pts

5,433 Views

Tasted

Apr 19, 2019

2018
Château Monbousquet Blanc (Bordeaux)

Honeysuckle, green apple, lemon chiffon, tangerine, flowers and tropical fruits with just a bit of honey is what you find in the nose and in the bright, juicy, fruity finish. The wine was made from 60% Sauvignon Blanc, 30% Sauvignon Gris, 5% Semillon and 5% Muscadelle.

1,451 Views

Tasted

Apr 19, 2019

2017
Château Monbousquet (St. Émilion Grand Cru)

Incense, red cherries, thyme and smoke open the wine. On the palate, the wine is medium-bodied, full, velvety, polished and forward. The fruit is bright and you sense true freshness. The percentage of new oak has dropped to 50%, placing the fruit center stage.

4,417 Views

Tasted

Apr 26, 2018

2017
Château Monbousquet Blanc (Bordeaux)

Blending 60% Sauvignon Blanc, 30% Sauvignon Gris, 5% Semillon and 5% Muscadelle creates a lively vintage with lemon rind, grapefruit and floral notes. This bright, refreshing wine finishes up crisp with a pod of vanilla bean rappelling through the yellow citrus.

1,554 Views

Tasted

Apr 26, 2018

2016
Château Monbousquet (St. Émilion Grand Cru)

Medium/full-bodied, with a core of smoky, licorice coated, plums accompanied by a blast of just brewed espresso and you have the nose. Round, lush and soft on the palate, the nose carries through to the palate in the end note.

3,478 Views

Tasted

Sep 26, 2019

Deep in color, smoke, licorice and black cherry scents create the perfume. On the palate, the wine is lush, soft and polished and the plummy fruits are accented by licorice and espresso. Give this a few years for the oak to integrate.

6,358 Views

Tasted

Apr 29, 2017

2015
Château Monbousquet (St. Émilion Grand Cru)

Oaky on the nose, with espresso, smoke, spice, vanilla, plum and cherry notes, the wine is medium-bodied, round, soft and already open. You can drink this now, or age it for more complexity.

4,202 Views

Tasted

May 21, 2018

Medium-bodied, round-textured and packed with licorice, spicy black raspberries and a strong oak presence. The wine was made from a blend of 60% Merlot, 30% Cabernet Franc, and 10% Cabernet Sauvignon reaching 14.45% with a pH of 3.78.

3,910 Views

Tasted

Apr 29, 2016

2015
Château Monbousquet Blanc (Bordeaux)

Citrus and floral notes, with fresh lemon peel and honeysuckle in a fresh and refreshing style. Made from a blend of 60% Sauvignon Blanc, 30% Sauvignon Gris, 5% Semillon and 5% Muscadelle

1,984 Views

Tasted

Apr 29, 2016

2014
Château Monbousquet Blanc (Bordeaux)

Blending 60% Sauvignon Blanc, 30% Sauvignon Gris, 5% Semillon and 5% Muscadelle produced a wine with vanilla, lemon rind and grapefruit notes, round textures and a vanilla bean and fresh, crisp finish.

1,863 Views

Tasted

Apr 27, 2015

2014
Château Monbousquet (St. Émilion Grand Cru)

Licorice, espresso and black raspberries with a forward, open, flashy, oaky, dark cherry finish. 88-90 Pts

5,506 Views

Tasted

May 10, 2015

2013
Château Monbousquet Blanc (Bordeaux)

Refreshing lemon and pomelo in character, this soft, juicy wine finishes with a blast of grapefruit in the citrusy finish. 90 Pts

1,702 Views

Tasted

Apr 28, 2014

2013
Château Monbousquet (St. Émilion Grand Cru)

Licorice, spicy red berries and oak are present in the attack, which carry through to the oaky, sweet cherry finish in this difficult vintage. The wine is aging in 60% new French oak. 87-89 Pts

5,539 Views

Tasted

Apr 28, 2014

2012
Château Monbousquet (St. Émilion Grand Cru)

Coffee bean, licorice, smoke, spice and jammy black raspberries make up the perfume. On the palate, the wine is approachable, soft, polished and round, ending with an oaky, sweet kirsch finish. 89-91 Pts

6,696 Views

Tasted

Apr 26, 2013

2012
Château Monbousquet Blanc (Bordeaux)

Fresh aromas of grapefruit, lemon, orange, honeysuckle and vanilla pair well with fleshy texture and fresh, citrus finish. This is an interesting wine as it features the highest percentage of Sauvignon Gris in Bordeaux. 90 Pts

2,031 Views

Tasted

Apr 26, 2013

2011
Château Monbousquet (St. Émilion Grand Cru)

Light in color, with a briny, plum and espresso bean personality, this medium bodied wine is open, forward and ends with a soft, spicy, red berry finish.

3,816 Views

Tasted

May 21, 2014

With licorice, cherry and earthy notes, this medium-bodied wine, with soft red cherries, spice, oak and olives in the finish, will drink well young. 90-91 Pts

4,737 Views

Tasted

Apr 24, 2012

2010
Château Monbousquet (St. Émilion Grand Cru)

Coffee bean, oak, smoke and cherry notes open to a silky, soft, sweet, plummy wine packed with dense mocha covered cherries and lush textures. A few years will add to the wines complexities.

6,384 Views

Tasted

May 8, 2013

Earth, sandalwood, coffee bean and ripe, jammy plum scents lead to a soft textured, round wine filled with sweet, ripe black and red berries and jam. 92-93 Pts

7,332 Views

Tasted

Jul 30, 2011

2010
Château Monbousquet Blanc (Bordeaux)

Pineapple jumps to the front of the fragrance line, followed by lemon and green apple notes. The wine is rich, sweet, forward and fleshy.

2,684 Views

Tasted

May 8, 2013

2009
Château Monbousquet (St. Émilion Grand Cru)

Ready to drink, the wine is medium bodied, earthy, smoky and easily serves up its soft, espresso and cherry driven character with ease.

3,318 Views

Tasted

Sep 20, 2019

Licorice, smoke, incense, jammy blackberry and vanilla in the nose. Soft, supple textures, full bodied, concentrated, but showing a bit too much oak.

8,207 Views

Tasted

Jul 30, 2011

2009 Monbousquet is dark ruby. Spice, jammy dark berries, oak, and licorice comprise the perfume. The wine ends with black raspberries, chocolate, and spice. 90-92 Pts

9,153 Views

Tasted

Jun 29, 2010

2008
Château Monbousquet (St. Émilion Grand Cru)

Espresso, spice and smoke, with incense and red fruits create the character. Medium bodied, fully developed, soft, sweet and ready to go.

3,398 Views

Tasted

Sep 17, 2018

08 Château Monbousquet, starting off with strong scents of oak, black fruit, and spice, is fat and concentrated, with a lot of character for a wine from the sandy soils of St. Emilion. Chocolate, spice, and ample black fruit comprise the finish. 90-92 Pts

5,443 Views

Tasted

Jul 1, 2009

2006
Château Monbousquet (St. Émilion Grand Cru)

Truffle, smoke, licorice, cherry and jam aromas open up the wine. Fully mature, medium bodied, and still showing some oak, this is at its best today.

4,515 Views

Tasted

May 25, 2016

Fresh brewed Espresso, black cherry, smoke, licorice and earthy notes are found in the nose. The wine is fat, round and open, ending with a ripe, black cherry and fresh herb finish. Produced from a blend of 60% Merlot, 30% Cabernet Franc and 10% Cabernet Sauvignon, this is drinking where it needs to be.

4,028 Views

Tasted

Oct 20, 2014

2005
Château Monbousquet (St. Émilion Grand Cru)

This modern styled St. Emilion is not going to please everyone with its coffee, licorice and jammy notes, but tasters seeking a lusty, plush, opulently styled, forward, very ripe expression of St. Emilion are going to love it.

8,005 Views

Tasted

May 19, 2013

60% Merlot, 30% Cabernet Franc and 10% Cabernet Sauvignon produced a wine showing licorice, black cherry preserves, vanilla, coffee, plum and earth. Supple in texture, with layers of ripe, sweet fruits, coffee and licorice. If the oak tones down a bit, this will be even better.

9,931 Views

Tasted

May 16, 2012

2004
Château Monbousquet (St. Émilion Grand Cru)

Fully mature, medium bodied and delivering its smoky, licorice, espresso and plummy character with ease. The wine is soft, round and still a bit oaky, yet it also delivers soft, supple, textured fruit.

3,399 Views

Tasted

Nov 19, 2017

2003
Château Monbousquet (St. Émilion Grand Cru)

Advanced in color, with a smoky, coffee, licorice jammy nose, the wine is past its prime and lost much of its intensity. Drink up.

3,903 Views

Tasted

Dec 18, 2013

2001
Château Monbousquet (St. Émilion Grand Cru)

Fully mature, with a coffee, jam, earth, fennel and black cherry nose, the wine is lush and round in texture, ending with a dark cherry and espresso filled finish.

3,068 Views

Tasted

May 19, 2013

2000
Château Monbousquet (St. Émilion Grand Cru)

Full mature, round, fleshy, ready and easily showing its espresso, smoke, licorice, fudge and cherry profile, there is a lot of fat to the plush, ripe finish. No decanting needed here, just pop and pour.

4,352 Views

Tasted

May 10, 2017

This wine is all about the opulent, rich textures. It's a wine of pleasure, but it lacks finesse in the ripe, oaky, sweet, jammy personality. Some tasters are going to like this wine a lot more than others. This is drinking at close to its full level of maturity.

6,979 Views

Tasted

May 19, 2013

Coffee, smoke, black cherry, fennel, earth and barnyard notes create the aromatics. Lush in texture and filled with ripe, round, soft berries with a touch of oak, this is drinking about as good as its going to get.

6,407 Views

Tasted

Sep 20, 2012

Ripe black fruit, coffee, mocha, oak, licorice and spice scents are easys to locate. The wine is rich, full bodied and is already at the perfect spot to enjoy. This should be enjoyed over the next 5 years to capture its essence.

9,586 Views

Tasted

Mar 5, 2010

1999
Château Monbousquet (St. Émilion Grand Cru)

Sweet cherry tobacco, vanilla, licorice, oak and black fruit in the nose. Fully matures, with soft round textures, a medium length, dark fruit filled finish with a touch of oak. There is not reason to hold this wine any longer. It is fully mature.

6,892 Views

Tasted

May 22, 2010

1998
Château Monbousquet (St. Émilion Grand Cru)

Fully mature, with loads of espresso, licorice, smoke and black cherry, Round, easy to drink and ready to go, there is no reason to age this any longer. Just pop, pour and go.

4,000 Views

Tasted

May 10, 2017

Chocolate, toffee, vanilla, fennel and jammy blackberry make up the perfume. Full bodied, soft textured and rich. The ripe dark fruit finish shows some wood.

7,915 Views

Tasted

May 22, 2010

Fresh herbs, black cherry, smoke and hints of oak make up the aromatics. Good concentration allows the taster to enjoy a big mouthful of ripe, juicy, Merlot with added notes of licorice, vanilla and chocolate in this Bordeaux.

3,282 Views

Tasted

Oct 15, 2008

Showing notes of spicy, jammy black fruit, coffee and licorice accents, this concentrated juice finishes with a clean, black fruit filled wallop. The texture becomes plush after an hour in the glass. But, this is not a finesse style of St. Emilion.

3,343 Views

Tasted

Aug 10, 2006

1964
Château Monbousquet (St. Émilion Grand Cru)

About as dead as Julias Caeser, this light bodied wine was gasping for air the moment it left the bottle. I suppose the same thing would have happened to me, had I taken more than a few sips.

3,787 Views

Tasted

May 21, 2009