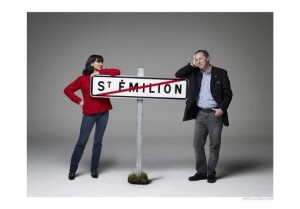 Learn everything about Valandraud St. Emilion, Premier Grand Cru Classe B with wine tasting notes, and wine with food pairing tips. Learn all the best wine vintages, the history of the property, and information on the vineyards and winemaking. If you want to read about other important, Bordeaux Chateaux: Links to all Bordeaux Wine Producer Profiles
Valandraud History, Overview
Valandraud is the home property of Jean-Luc Thunevin and Murielle Andraud. Before they became Bordeaux winemakers, Jean-Luc was a successful negociant.
That all changed in 1989. That was the year when he and Murielle bought a small, 0.6-hectare plot of vines situated close to Chateau Pavie Macquin and Chateau La Clotte in St. Emilion. This was soon followed by another purchase further east, in St. Sulpice, where they obtained 1.2 additional hectares of vines.
Valandraud takes its name from a combination of its location and from something more personal. The Val comes from Vallon de Fongaban, where the vines are planted
The second part is from Andraud, the last name of Murielle. Today, all their wine is made entirely by Murielle. If you did not know, Murielle is also one of the finest chefs in the Right Bank. I can personally vouch for that!
Jean-Luc Thunevin earned the sobriquet of the Bad Boy of St. Emilion for doing his way when he thought it was right. For the 2002 vintage, Jean-Luc covered 2 hectares of the Valandraud and Clos Badon Thunevin vineyards with plastic sheets to prevent potential water damage from the expected rain before harvest.
The INAO forbade the wine to be sold under the St. Emilion Grand-Cru appellation banner.
The entire harvest was declassified as Table Wine and the original wine name could not be used on these bottles. Jean-Luc renamed them L'Interdit de V…D and L'Interdit de B…N  T…N. The forbidden wine of… Now, that's a very bad boy! Of course, the wines produced from the parcels which were not covered were allowed to be sold with the Valandraud name and appellation.
Thunevin was one of the first negociants and chateau owners to recognize the growing potential of the Asian market, especially in Japan and China. A large percentage of Valandraud is exported to the Chinese marketplace and in several other, Asian countries as well today.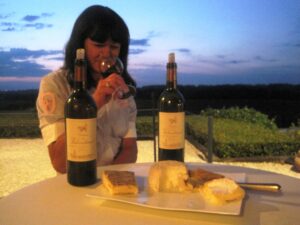 Valandraud started off as a small St. Emilion winery. In fact, their debut vintage produced a scant 100 cases of wine. This was the birth of the "Garage Wine" movement.
Having almost no money, and not owning a cellar of their own, the wine was made in a borrowed garage. Things have changed since those early days. They own a winery, in the village of St. Emilion. Over the years, Jean Luc and Murielle have increased holdings due to continued purchases of vineyard land.
In 2003, they produced their first vintage of white wine at Valandraud. In 2012, Valandraud, a previously unclassified wine was awarded First Growth status when the wine was promoted to Grand Cru Classe B.
In 2021, Valandraud completed a multi-year construction of an all-new, state-of-the-art cellar allowing for a parcel by parcel vinification.
Valandraud Vineyards, Terroir, Grapes, Winemaking
The 9-hectare vineyard of Valandraud is planted to 65% Merlot, 25% Cabernet Franc, 5% Cabernet Sauvignon, 4% Malbec 1% Carmenere for the red wine.
In addition, they have 2 hectares of vines devoted to the production of white Bordeaux wine grapes, which are planted as follows: 50% Sauvignon Blanc, 35% Semillon, and 15% Sauvignon Gris.
The parcels are located in various areas in Saint Emilion. Valandraud produces red and white wine. For the red wine, the terroir varies, but the best soils consist of clay and limestone.
At Valandraud, they are one of the few Saint Emilion estates to include some plantings of all five, Bordeaux grape varieties; Merlot, Cabernet Franc, Cabernet Sauvignon, Malbec, and Carmenere.
For the white wines, they have plantings of Sauvignon Blanc, Semillon, and Sauvignon Gris. By 1995, Valandraud was well on its way, as they were now producing world-class wine, with a price to match.
For the red wines, there are a few different wines that come from Thunevin. The red wines are; Valandraud, Virginie de Valandraud, (Which made its debut in 1992), and 3 de Valandraud. 3 de Valandraud is produced from declassified fruit from Valandraud and Virginie de Valandraud.
Murielle Andraud is also in charge of producing two of the top white wines from the Right Bank, Blanc de Valandraud N° 1 and N° 2.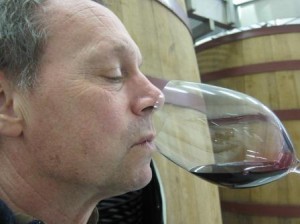 At Valandraud, for the production of their wine, they use a combination of traditional and modern techniques. In their Saint Emilion vineyards, they practice double Guyot pruning, de-suckering, and green harvesting. A first sorting takes place in the vineyards. After the grapes reach the cellar, the fruit receives a second-hand sorting before destemming.
Valandraud is vinified in a combination of temperature-controlled, wooden vats. stainless steel and concrete vats. The fermentation vessel varies, depending on the wine. Malolactic fermentation takes place in French oak barrels. The wine is aged in 100% new, French oak barrels for between 18-30 months, depending on the quality and character of the vintage.
The best vintages of Chateau Valandraud: are: 2022, 2021, 2020, 2019, 2018, 2017, 2016, 2015, 2014, 2012, 2010, 2009, 2004, 2000, 1998 and 1995. Although it is important to keep in mind that there can be years when the red wines are better than the white wines, and vintages when the white wine is better than their red wine.
The style of Valandraud is a  wine of purity, richness, low acidity, concentration, opulent textures, and silky tannins, coupled with ripe dark berries, cherries, licorice, and chocolate flavors.
Until recently, the earlier vintages of Valandraud, 2000, and older were the winery's high points of the estate, in terms of quality. That is no longer the case. 2008 was outstanding and 2009 appears to be on track to be the finest wine the property has ever produced.
2010 is as good or even better and 2015 could be better still! Today, Murielle Andraud is in charge of winemaking for the property. She has been fully in charge since the 2008 vintage. In 2007, she made the wines, but with help. Since that wine, as we mentioned, the wine of Valandraud has never been better.
In fact, in recognition of the incredible quality they have been producing over the years, Valandraud was upgraded in the official 2012 St. Emilion Classification to Premier Grand Cru Classe B. Starting with the 2012 vintage, Jean Luc Thunevin began producing a small amount of Valandraud in 10 cl, (Centiliters) about 3.4 ounces, test tube-shaped bottles.
When to Drink Chateau Valandraud, Anticipated Maturity, Decanting Time
Valandraud is much better with at least 8-10 years of aging in good vintages. Young vintages can be decanted for 2-3 hours, or more.
This allows the wine to soften and open its perfume. Older vintages might need very little decanting, just enough to remove the sediment. Chateau Valandraud offers its best drinking and should reach peak maturity between 10-30 years of age after the vintage.
Serving Valandraud with Wine, Food, Pairing Tips
Valandraud is best served at 15.5 degrees Celsius, 60 degrees Fahrenheit. The cool, almost cellar temperature gives the wine more freshness and lift. Valandraud is best served with all types of classic meat dishes, veal, pork, beef, lamb, duck, game, roast chicken, roasted, braised, and grilled dishes.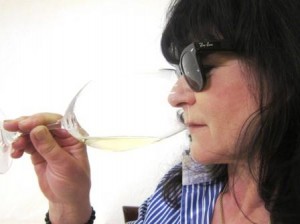 Valandraud Blanc
Aside from their red wine, the estate also produces an outstanding white wine, Blanc de Valandraud N° 1 and N° 2. The style of the white wines is unique.
They are filled with lemon, lime, floral, and minerality characteristics, along with ample freshness. But so little is made, they are is impossible to find. In addition, they also produce Valandraud Casher, Virginie de Valandraud, and the 3 de Valandraud which is the third wine of Valandraud, Clos Badon Thunevin, and Bad Boy.
Thunevin also has property in Margaux as well as in Pomerol. Aside from being a busy winemaker and successful wine merchant, and negociant, Jean Luc Thunevin is also a well-known consultant who works with numerous estates in the Left Bank as well as in the Right Bank.
Château Valandraud Wine Tasting Notes
68 Vintages 330,401 Views Sort by Vintage-Rating
2022
Château Valandraud (St. Émilion Grand Cru)

Inky dark in color, the wine explodes from the glass with its bouquet of wild flowers, violets, camphor, cinnamon, saffron, licorice and plum liqueur. The nose rocks, but the palate takes it to a new level. Opulent fruits drenched in velvet with intensity, purity, and electric vibrancy. The fruit caresses, and coats your palate with almost surreal levels of fruit, that magically remain light on its feet. The seamless finish lingers, builds, and expands for almost 60 seconds. It was 9am when I tasted this, and after making sure nobody was looking, I drained my glass with pleasure. This is a new level of quality for Valandraud, and that is saying something. Blending 88% Merlot, 6% Cabernet Franc and 6% Cabernet Sauvignon, 15.5% ABV, 3.55 pH. Harvesting took place September 15 - October 5. Drink from 2027-2055. 97-99 Pts.

1,118 Views

Tasted

May 8, 2023

2022
Blanc de Valandraud Blanc (Bordeaux)

Lemon rind, pomelo, vanilla, spice, flowers and nuts create the attention-grabbing perfume. The wine is as fresh as it is rich, and creamy-textured. The salt-tinged finish of green apples, yellow citrus, pink grapefruit and touch of chalk really sticks with you, due to all its fruits and freshness. The wine blends 45% Sauvignon Gris, 40% Sauvignon Blanc and 15% Semillon. 15% ABV, 3.15 pH. Only 500 cases were produced. Drink from 2025-2035. 95-95 Pts.

1,306 Views

Tasted

May 8, 2023

2022
Virginie de Valandraud (St. Émilion Grand Cru)

Flowers, black cherries, licorice, plums, cherries, and blackberries open the nose. The palate is even better with its elegant nature, layers of sweet, black and red pit fruits, energy, and vibrant endnotes with its sweetness in the fruits and gentle, refreshing note of mint on the backend. The wine blends 80% Merlot, 15% Cabernet Franc, and 5% Cabernet Sauvignon.14.5% ABV, 3.7 pH. Drink from 2025-2042. 92-94 Pts.

1,440 Views

Tasted

May 8, 2023

2022
Virginie de Valandraud Blanc (Bordeaux)

Spring flowers, lemon rind, vanilla, white peach, honeysuckle and green apples fill the nose. The palate is fresh, fruity, and loaded with sweet yellow citrus, a gentle touch of herbs, and licorice that enters at the end of the finish. The wine blends 55% Semillon with 45% Sauvignon Blanc. Drink from 2025-2031. 93-93 Pts.

1,418 Views

Tasted

May 8, 2023

2022
Valandraud 3 de Valandraud (St. Émilion Grand Cru)

Black cherries, flowers, plums, and cocoa create the nose. On the palate, the wine is elegant, supple, fresh, and polished. The fruits are ripe, sweet and energetic, with a touch of cocoa, and chalk in the finish. Drink from 2025-2035. 91-93 Pts.

1,304 Views

Tasted

May 8, 2023

2021
Blanc de Valandraud Blanc (Bordeaux)

Flowers, honeysuckle, vanilla, and yellow with orange citrus create the nose. On the palate, the wine cracks with bright, crisp, lemon peel, a touch of orange, spice, and pineapple. The finish balances between its opulent, flamboyant nature and its fresh, bright citrus side. The wine blends 50% Sauvignon Gris, 35% Sauvignon Blanc and 15% Semillon. The harvest took place September 7 - September 20. Drink from 2023-2037. 95-95

973 Views

Tasted

May 20, 2022

2021
Château Valandraud (St. Émilion Grand Cru)

Put your nose in the glass and smell all the chocolate, espresso, black plums, black raspberry, licorice and wet earth. Deep garnet in color, the wine is plush, polished, silky and loaded with sweet, dark, ripe, lusciously-textured red fruits. The wine blends 85% Merlot, 9% Cabernet Franc and 6% Cabernet Sauvignon. 13.5% ABV, pH 3.5. The harvest took place October 3 - October 15. drink from 2025-2048. 93-95

1,745 Views

Tasted

May 20, 2022

2021
Virginie de Valandraud (St. Émilion Grand Cru)

Medium-bodied, soft, silky and sweet and polished with a core of plummy, dark cherry fruits, chocolate and licorice, along with a minty edge. You can enjoy this early, or age it as well. You can drink this young, or age it for 3-5 years and enjoy it over the following decade. The wine blends 80% Merlot, 15% Cabernet Franc and 5% Cabernet Sauvignon. Drink from 2023-2036. 91-93

2,601 Views

Tasted

May 20, 2022

2021
Virginie de Valandraud Blanc (Bordeaux)

Flowers, yellow citrus, lemon grass, white peach, spice and grapefruit pop on the nose. On the palate, the wine is even better with all of its juicy, sweet freshness, racy lemons and fresh pomelo with just a touch of spice in the finish Drink from 2023-2032. 92-92

2,325 Views

Tasted

May 20, 2022

2021
Valandraud 3 de Valandraud (St. Émilion Grand Cru)

Leafy herbs, underbrush, tobacco leaf, savory red fruits and cranberry show up nicely on the nose and on the soft-textured, medium-bodied, earthy, herb filled palate. Drink from 2023-2029. 87-89

2,291 Views

Tasted

May 20, 2022

2020
Château Valandraud (St. Émilion Grand Cru)

Completely opaque in color, the nose explodes with chocolate, espresso, smoke, blackberries, black cherries, truffles, smoke and licorice. Full-bodied, opulent and intense, this hedonistically-textured thrill ride coats your palate with layers of velvety, dark red, black and blue fruits, mocha, espresso and Asian spices. The array of sensations here is exactly what the doctor ordered. This is a sublime tasting experience that while it is superb to enjoy young in its primary state, the best is yet to come with some age that will allow the wine to build, expand and gain secondary nuances. Drink from 2026.2055.

1,619 Views

Tasted

Mar 21, 2023

Completely opaque in color, the wine grabs you with camphor, flowers, plum liqueur, licorice, blueberry, cherry pie and Asian spice aromas. THedonism at its best, this a bringing sexy back to wine with all its layers of voluptuous, opulent, palate staining fruits. Yet, even with all of that going on, the wine remains fresh, focused and complex. The array of sensations here is exactly what the doctor ordered. If you can wait a decade before popping a cork, this is going to be a true cellar treasure. No guts no glory. But you can quote me. This is the best vintage of Valandraud ever produced. 97-99 Pts

4,169 Views

Tasted

May 20, 2021

2020
Blanc de Valandraud Blanc (Bordeaux)

The array of yellow and green apples are impressive. Next, you find waxy lemons, honeysuckle and spice on the nose. The finish balances its creamy texture with bright citrus, juicy apples and crisp acidity. 95 Pts

1,190 Views

Tasted

May 20, 2021

2020
Virginie de Valandraud Blanc (Bordeaux)

Crushed rocks, licorice, black plums, smoke, espresso, truffle and flowers create the nose. The palate is rich, full-bodied, supple and packed with waves of sweet, creamy, black and dark red fruits finishing with a blast of milk chocolate and spice. With length and intensity, it is hard to believe this is a second wine. Drink from 2024-2035.

1,917 Views

Tasted

Mar 21, 2023

2020
Virginie de Valandraud (St. Émilion Grand Cru)

Earthy, savory, fresh and filled with fruit, the wine is ripe, bold, sweet, juicy and rich. The voluptuous layers of fruits in the finish, along with their cool touch of mint really sticks with you. You can drink this young, or age it for 3-5 years and enjoy it over the following decade. 91-93 Pts

3,660 Views

Tasted

May 20, 2021

2019
Château Valandraud (St. Émilion Grand Cru)

Scoring at the top of the range, this is a majestic vintage of Valandraud that is packed and stacked with waves of inky, purple colored, black cherries, plums, mint, espresso, cocoa, licorice, flowers and crushed rocks. Full-bodied, rich, intense, opulent, complex and with a fruit-filled, velvet-textured, non-stop finish, this is already a treat in your glass. Drink from 2026-2055.

2,747 Views

Tasted

Mar 29, 2022

Deep dark red with purple accents in its hue, the wine provides a beautiful freshness to the ripe, sweet, juicy cherries, espresso and licorice. Not as powerful or as concentrated as some recent vintages, instead you discover more, energy, refinement, elegance and purity in the lingering fruits. 95-97 Pts

4,974 Views

Tasted

Jun 8, 2020

2019
Blanc de Valandraud (Bordeaux)

Here you find the prefect mix of rich, creamy-textured, yellow citrus with hints of orange tropical fruits, bright green apple and flowers. Even with all this concentration, there is also a light touch of honeyed sweetness and a blast of racy acidity to keep everything on its toes. 95 Pts

2,077 Views

Tasted

Jun 8, 2020

2019
Virginie de Valandraud Blanc (Bordeaux)

White peach, pomelo, green apple and lemon rind work in harmony due to the ripe, sweetness of the fruits, round textures and the fresh acidity on the backend. This is a very good white Bordeaux wine. 92 Pts

3,833 Views

Tasted

Jun 8, 2020

2019
Virginie de Valandraud (St. Émilion Grand Cru)

Dark and smoky, with licorice, espresso and ripe black cherries on the nose, the wine is medium-bodied, round, soft, plush and already approachable. You can drink this young and over its first decade or so of life. 90-92 Pts

3,854 Views

Tasted

Jun 8, 2020

2019
Valandraud 3 de Valandraud (St. Émilion Grand Cru)

Fresh, fruity and with a nice mouthful of sweet, juicy, fleshy dark red fruits and soft round textures, this baby Valandraud is already delicious. Enjoy this young, while waiting for its big sister to evolve. 89-91 Pts

3,837 Views

Tasted

Jun 8, 2020

2018
Château Valandraud (St. Émilion Grand Cru)

Inky dark in hue, the wine opens with a flamboyant perfume of licorice, barbecue smoke, black cherry, blackberry, blueberry, espresso and plum liqueur. On the palate, the wine is as rich as the color. Multi-layered, opulent, showy and intense, the wine gracefully coats your palate with waves of perfectly ripe, velvety textured, sweet dark fruits. 2018 is one of the best vintages of Valandraud produced yet. If you follow their wines, you know that is really saying something! This will age gracefully for at least 2-3 decades with ease.

2,592 Views

Tasted

Mar 9, 2021

Gird yourself for a hue akin to squid ink and then get ready... Swirling brings out the campfire embers, flowers, licorice, espresso, incense, black cherry liqueur, chocolate and plum. This is concentrated, rich and powerful. It\'s easy to notice the vitality on the palate. The finish is dense, long, fresh, fruity and spicy with vanilla, cherry and licorice in the end note. The wine is made from blending 90% Merlot, 4% Cabernet Franc, 3% Cabernet Sauvignon and 3% Malbec, reaching 14.5% ABV and is now aging in 100% new, French oak for 24-36 months. 96-98 Pts

3,394 Views

Tasted

Apr 19, 2019

2018
Blanc de Valandraud No. 1 (Bordeaux)

Ripe, juicy, lemon rind, pineapple, mango and green apple with a splash of acidity that brings it all together, providing lift and vibrancy. The wine is made from 50% Sauvignon Gris, 40% Sauvignon Blanc and 10% Semillon with aging on its fine lees for 10 months before bottling.

1,360 Views

Tasted

Apr 19, 2019

2018
Blanc de Valandraud Blanc (Bordeaux)

Juicy, ripe, zesty yellow citrus, tart green apples, pink grapefruit and vanilla come alive in this fruit filled, luscious, creamy, rich Bordeaux Blanc. This is already great in your glass and it is only going to become better with a few years of age.

2,014 Views

Tasted

Mar 9, 2021

2018
Virginie de Valandraud Blanc (Bordeaux)

Bright, fresh lemons, grapefruit and a touch of yellow tropical fruit and honeysuckle combine to produce a sweet, fresh, fruity citrus oriented wine that is already delicious to drink.

2,742 Views

Tasted

Mar 9, 2021

Grapefruit, spice, apricot and lemon combine perfectly. The fruits are ripe and sweet, but it is the juicy freshness giving the wine lift that creates its character.

3,322 Views

Tasted

Apr 19, 2019

2018
Virginie de Valandraud (St. Émilion Grand Cru)

Smoky with licorice and espresso overtones to go along with all the ripe fruit, the wine is medium-bodied, soft, silky, fresh and will be perfect to enjoy while waiting for the Grand Vin to mature. You can drink this young and over its first decade or so of life.

2,530 Views

Tasted

Mar 9, 2021

2017
Château Valandraud (St. Émilion Grand Cru)

Better in bottle than in barrel, (Which is always a good sign), the deeply colored wine is filled to the brim with smoke, licorice, espresso bean and black cherries. Lush, round and full-bodied, the finish is showy and long. This should continue filling out nicely.

4,392 Views

Tasted

May 15, 2020

Subaqueous in color, the wine effortlessly performs an aromatic dance of black cherry, plum, licorice and vanilla. Round, soft and plush, the wine is full bodied, concentrated, fleshy and tannic. Give this five to seven years for everything to percolate

3,343 Views

Tasted

Apr 26, 2018

2017
Blanc de Valandraud No. 1 (Bordeaux)

An exotic, tropical smoothie, a flower lei, green apple, butter, vanilla bean and a healthy tremor of acidity, create a vibrant, energetic, juicy, citrus-filled wine.

1,582 Views

Tasted

Apr 26, 2018

2017
Virginie de Valandraud Blanc (Bordeaux)

A skyrocket of lemon, pineapple and vanilla bean soars in the background and hits the target. Juicy and fresh, this vibrant wine is ready to go.

1,583 Views

Tasted

Apr 26, 2018

2017
Virginie de Valandraud (St. Émilion Grand Cru)

Forward, softly textured and juicy, you'll find smoke, licorice and strong espresso notes, which add to the wine's nuances. You can drink this young.

3,054 Views

Tasted

Apr 26, 2018

2016
Château Valandraud (St. Émilion Grand Cru)

Dark as night in color, the wine is opulent in nature. The dark chocolate, boysenberry, licorice, plum liqueur and black cherries are there for the asking. Full-bodied, silky, long and opulently textured, this sensual wine will be much better with 7-9 years in the cellar.

5,557 Views

Tasted

Sep 26, 2019

Deep, dark, inky in color, the wine is rich, opulent, very concentrated, lush, sweet and intense. The nose, with its licorice, flowers, smoke, chocolate and boysenberry is impossible to ignore. But it is the decadently textured, full bodied, plush palate presence and the long, fruit filled, earthy finish that seals the deal.

3,411 Views

Tasted

Feb 11, 2019

Inky in color, the wine shoots out of the glass with spring flowers, licorice, smoke, boysenberry and cigar box. Rich, fleshy, supple with velvet-textured tannins, the wine is long, concentrated, deep and sweet. The dark fruit, licorice and plum liqueur finish has freshness and length. Made from a blend of 90% Merlot, 7% Cabernet Franc and 3% Cabernet Sauvignon, reaching 14.5% ABV with a pH of 3.5. The harvest took place October 8 to October 20.

3,688 Views

Tasted

Apr 29, 2017

2016
Blanc de Valandraud (Bordeaux)

Notes of honeysuckle, grapefruit, orange rind and flowers serve up a wine balanced between sweetness and lift, with loads ripe, sweet, bright, crisp fruit from start to finish. The wine was made by blending 40% Sauvignon Gris, 40% Sauvignon Blanc and 20% Semillon.

780 Views

Tasted

Sep 21, 2019

Produced from a blend of 50% Sauvignon Gris, 40% Sauvignon Blanc and 10% Semillon, honeysuckle and assorted flowers are the first thing you notice. The wine is round, with concentrated, fresh citrus and sweet pomelo, this is refreshing and fresh. The green apple in the finish adds a nice characteristic.

1,430 Views

Tasted

Apr 29, 2017

2016
Virginie de Valandraud (St. Émilion Grand Cru)

The wine shows richness, ripe black cherries, licorice and espresso. There is a depth of flavor and lushness to the texture that makes this a turn on. There is freshness and sweet, ripe dark, red fruits that leave a nice impression on the palate and in the finish.

3,868 Views

Tasted

Sep 21, 2019

Freshness is right out in front, racing the ample fruit for attention on the nose and on the palate. The wine easily sells its smoky, tobacco, licorice, dark red berry and cocoa aura. Soft tannins, sweet black plum, blackberry and a fruit-a-lious finish are the name of the game.

4,259 Views

Tasted

Apr 29, 2017

2016
Virginie de Valandraud Blanc (Bordeaux)

Loads of yellow citrus, honeysuckle and lemon peel. Sweet, round and open, with juicy, fresh citrus in the nose and on the palate.

1,571 Views

Tasted

Apr 29, 2017

2016
Valandraud 3 de Valandraud (St. Émilion Grand Cru)

With a hint of oak, the wine is fresh, fruity and on the sweet plum and cherry side of the style range. The wine is medium-bodied, sweet, elegant and ready to drink. Enjoy this young, while waiting for its big brother to develop.

3,413 Views

Tasted

Sep 21, 2019

2015
Château Valandraud (St. Émilion Grand Cru)

Deep, dark and almost inky in color, the wine is equally deep on your palate. Thick, rich, lush, and opulent, the black plums, boysenberry chocolate and licorice stand out here due to the velvet textures and fresh attitude. The wine is lively, and incredibly rich, a difficult act to achieve. The finish leaves you with layers of black cherry liqueur, dark chocolate, licorice and truffle. This is one of the best vintages of Valandraud ever produced, and that says something, with so many great vintages made at the estate over the years.

4,549 Views

Tasted

Mar 12, 2018

Inky in color, with purple accents to the rim, this wine has an amazing effect on your mouth and your mind with its concentrated display of sensuously textured, ripe, dark plums, spice, smoke, licorice, incense and espresso bean. Silk, purity and freshness create the finish. Using 85% Merlot, 10% Cabernet Franc and 5%, Cabernet Sauvignon, the wine reached a pH of 3.6. The harvest took place October 1 to October 12.

3,998 Views

Tasted

Apr 29, 2016

2015
Blanc de Valandraud (Bordeaux)

From a blend of 40% Sauvignon Gris, 40% Sauvignon Blanc and 20% Semillon, the wine is equally rich, fresh, lively and filled with crisp, yellow citrus fruits, green apple and vanilla bean notes. The wine delivers a fresh blast of pomelo and honeysuckle in the finish.

1,881 Views

Tasted

Apr 29, 2016

2015
Virginie de Valandraud (St. Émilion Grand Cru)

Luscious, ripe fruits, supple textures and a blast of rich, juicy, sweet plums and oak get your attention and hold it there.

3,078 Views

Tasted

Apr 29, 2016

2015
Valandraud 3 de Valandraud (St. Émilion Grand Cru)

Vanilla bean, coffee, licorice and black cherries on the top, with freshness to the fruit and a lingering, polished, fennel and plum finish.

2,418 Views

Tasted

Apr 29, 2016

2014
Château Valandraud (St. Émilion Grand Cru)

With plump, luxurious, black cherries and boysenberry notes which grab you as soon as you get close to the glass, this wine is full bodied, concentrated, fleshy and there is a fresh, supple quality to the dark cocoa, licorice and ripe fruits in the finish. Valandraud has been on quite a run for the last several years. 94-95 Pts

3,955 Views

Tasted

Apr 27, 2015

2014
Blanc de Valandraud (Bordeaux)

Fresh, bright, crisp, and packed with just squeezed grapefruit, lemons, lime and green apples, with a bit of vanilla and honey to top things off. The wine combines freshness with ripe sweet fruits that is long and refreshing. 92 Pts

2,158 Views

Tasted

Apr 27, 2015

2014
Virginie de Valandraud (St. Émilion Grand Cru)

Juicy, forward and luscious, this wine delivers a blast of sweet, ripe, round fruit with a vanilla inflection in every sniff and sip. 89-91 Pts

4,052 Views

Tasted

Apr 27, 2015

2014
Valandraud 3 de Valandraud (St. Émilion Grand Cru)

Ready to drink, this crowd-pleaser serves up sweet, black raspberries and coffee bean charm. 87-88 Pts

2,268 Views

Tasted

Apr 27, 2015

2013
Château Valandraud (St. Émilion Grand Cru)

Flashing one of the deepest colors in this vintage, the wine showcases sweet chocolate-covered black raspberry, licorice, smoke and oak. Plush, rich boysenberry, licorice and cocoa, with an exotic note of orange rind in the finish. Made from 100% Merlot, the wine reached 14% ABV with a pH of 3.5. The wine was produced from yields of 32 hectoliters per hectare. Only 40% of the harvest was used in Valandraud. 92-94 Pts

2,599 Views

Tasted

Apr 29, 2014

2013
Virginie de Valandraud (St. Émilion Grand Cru)

Oak, licorice, chocolate and cherries are followed by a medium/full-bodied, fresh blast of plum and oak. 88-90 Pts

2,560 Views

Tasted

Apr 29, 2014

2013
Valandraud 3 de Valandraud (St. Émilion Grand Cru)

Ruby in color with coffee, light red berries and a forward, open, easy-to-like personality. 87-89 Pts

2,821 Views

Tasted

Apr 29, 2014

2012
Château Valandraud (St. Émilion Grand Cru)

This beauty is pure, silky and velvet drenched. With a potent brew of espresso bean, chocolate, dark cherry liqueur, blue fruit and earthy essences. The wine is rich, deep and long. Give it some time to develop secondary notes and enjoy the ride.

5,277 Views

Tasted

Jul 2, 2015

Murielle Andraud has been in charge of the Bordeaux winemaking at the property since 2007. She is clearly on a roll! One of the deepest colored wines of the vintage, truffle, spicy oak, chocolate and black raspberry jam notes are impossible not to notice. Lush, rich and sexy with an opulent, flashy personality, this is one of the top wines from St. Emilion in 2012. 94-96 Pts

5,221 Views

Tasted

Apr 26, 2013

2012
Virginie de Valandraud (St. Émilion Grand Cru)

Oak, vanilla and red with black fruits, round textures, this wine is tannic with some dryness in the finish. 89-91 Pts

5,639 Views

Tasted

Apr 26, 2013

2012
Valandraud 3 de Valandraud (St. Émilion Grand Cru)

Light ruby in color with wine that opens with earth cherry scents, medium body and a light red berry finish. 87-89 Pts

2,525 Views

Tasted

Apr 26, 2013

2011
Château Valandraud (St. Émilion Grand Cru)

Produced from an assemblage of 85% Merlot and 15% Cabernet Franc, the wine will be aged in 100% new oak and reached 14.5% ABV. From yields that average of 32.5 hectoliters per hectare, the wine is deep in color with licorice, black cherry, smoke and oak scents that open to a finesse style of Valandraud. Lush in texture, the wine ends with an opulent, sweet, ripe black cherry finish. 92-94 Pts

4,149 Views

Tasted

Apr 24, 2012

2011
Virginie de Valandraud (St. Émilion Grand Cru)

An assemblage of 60% Merlot, 30% Cabernet Franc and 10% Cabernet Sauvignon, the wine is aged in 100% new oak. Coffee bean, licorice and black cherry are found in this medium-bodied wine with a ripe, sweet, supple black cherry-filled finish. This will be a fun wine to drink young. 89-91 Pts

3,580 Views

Tasted

Apr 23, 2012

2011
Valandraud 3 de Valandraud (St. Émilion Grand Cru)

Valandraud 3 de Valandruad – 60% Merlot, 30% Cabernet Franc and 10% Cabernet Sauvignon make up the blend that is aged in 50% new oak with the remainder aged in tank. This easy to like wine offers sweet cherry and earth in a forward style that is best enjoyed in its youth. 88-89 Pts

2,492 Views

Tasted

Apr 23, 2012

2010
Château Valandraud (St. Émilion Grand Cru)

Valandraud Murielle Andraud has been in charge of the wine making at the property since 2007. Each vintage has shown marked improvements over the previous year. 2010 is no exception. She is clearly on a roll! With a blend of 80% Merlot and 20% Cabernet Franc, the wine reached 14.5% ABV. Coupled with a low pH of 3.55, the wine feels bright and fresh, with no sensation of heat. Displaying an intense, inky black, purple hue, the powerful perfume jumps from the glass with complex aromas of stone, licorice, dark berries, truffle and oak. This dense, rich, concentrated wine is filled with sexy, ripe fruit that stains your palate. Sweet boysenberry, blue fruit and licorice are sensed in the long, fresh, harmonious, sweet, ripe finish. This is most compelling wine I've tasted from Valandraud yet! 96-98 Pts

6,203 Views

Tasted

Apr 22, 2011

2010
Valandraud 3 de Valandraud (St. Émilion Grand Cru)

Valandraud 3 de Valandruad While the name 3 de Valandruad implies this is the third wine of Valandraud, it's actually the second wine of Valandraud. The name comes from an inside joke of Jean Luc Thunevin. Ripe dark berries, licorice, supple textures, sweet black raspberry and an anise filled finish are the signatures of this wine. 89-91 Pts

4,707 Views

Tasted

Apr 22, 2011

2009
Château Valandraud (St. Émilion Grand Cru)

This is so youthful, it is hard to believe it is already a decade old. Over the years, the wine has filled out, softened and gained in complexity and length. Rich, powerful and loaded with layers of ripe, dark, juicy fruits, licorice and smoke, there is still some oak in the finish that needs to fully integrate. Give it another 3-5 years and the wine will be even better! Quite dark in color, the wine is concentrated, lush and powerful. The nose, with its licorice, flowers, smoke, chocolate and boysenberry is impossible to ignore. The fruit packs a punch with its volume and intensity. The tannins are ripe, the texture is opulent and on the palate the fruit is dense, deep and fresh. But it is the decadently textured, full bodied blast of fruit on the palate that knocks this out of the park.

3,544 Views

Tasted

Sep 20, 2019

This is pure bottled sex! With the texture of spun velvet, silky tannins and fruit that gushes its sweet, juicy flavors, this is not a wine of contemplation. It is a wine that offers pure, unbridled pleasure. Concentrated with perfectly, ripe, sweet, black and blue fruits, there is the right amount of vibrancy to give it lift and life, keeping it interesting.

4,551 Views

Tasted

Apr 16, 2017

This sexy wine explodes with licorice, espresso, chocolate covered boysenberries, cherry, blueberry and earthy aromas. Pure, opulent and incredibly rich, there is a not a hard edge to be found in this decadent tasting experience.

5,693 Views

Tasted

May 19, 2013

A flamboyant nose of licorice, black raspberry jam, spice, pepper, chocolate, blueberry, vanilla and cloves introduce the wine. On the palate, this sensuous wine is dense, rich, concentrated and plush in texture. The wine finishes with layers of licorice, vanilla and blackberry jam. Tasted within days of bottling, once this wine has settled in, it will probably earn a higher score.

4,774 Views

Tasted

Jul 30, 2011

2009 Valandraud is deep, dark ruby with purple tints. This pungent wine offers aromas of fresh picked flowers, jammy blackberries, licorice, black raspberries, kirsch, coffee, and black cherries. This Valandraud is a richly textured, full bodied wine concentrated with pure ripe fruit. The long, clean, powerful finish offers freshness, paired with cherry and blackberry flavors. The best Valandraud since the stellar 1995. 95-97 Pts

4,829 Views

Tasted

Jun 29, 2010

2009
Virginie de Valandraud (St. Émilion Grand Cru)

This offers an attractive, licorice, floral, blackberry jam, coffee scented perfume, round textures and a supple, chocolate covered dark jammy berry finish. This should deliver a lot of charm early.

5,020 Views

Tasted

Jul 31, 2011

2009
Blanc de Valandraud No. 1 (Bordeaux)

Seductive notes of pineapple, spice, flowers, vanilla and citrus blend with silky, fresh fruits to create a refreshing, rich, white Bordeaux.

3,161 Views

Tasted

Jun 11, 2013

2008
Château Valandraud (St. Émilion Grand Cru)

Round, lush, full bodied and with a depth of flavor, due to the layers of ripe, black cherry, espresso, licorice, smoke, plum, chocolate and earth, the wine is sexy, vibrant and hedonistic.

3,559 Views

Tasted

Sep 17, 2018

Rich, fat, juicy sweet, dark red fruits, fennel, wet earth, cocoa and smoke create the nose. Luscious textures, weight, length and complexity are found in the finish. The wine needs more time to really start showing its best, as it's still hanging on to some of its primary characteristics.

4,422 Views

Tasted

Apr 16, 2017

Licorice, jammy black fruits, coffee, truffle and roasted black cherries. This flamboyant, opulent, hedonistic wine can easily be described as licorice coated sex. This wine is already offering layers of liquid pleasure. The first vintage produced completely by Murielle Andraud is a great success.

3,453 Views

Tasted

Jun 18, 2012

08 Valandraud is deeply colored, and displays purple accents. Oak, licorice, jammy black fruit, chocolate, caramel, and floral notes pervade the nose. This ripe, lush, full bodied wine pairs opulence with finesse. 2008 marks the first vintage made exclusively by Murielle Andraud. From this vintage on, Murielle is calling all the shots at Valandraud. It will be interesting to see what changes she may or may not make in the wines there. 93-95 Pts

2,616 Views

Tasted

Aug 1, 2009

2008
Virginie de Valandraud (St. Émilion Grand Cru)

08 Virgine Valandraud, named for the daughter of Jean-Luc and Murielle Thunevin, is medium bodied with a jammy, blackberry, oak, coffee, and licorice nose. The wine has a good attack, but it trails off slightly in the finish. 90-92 Pts

4,699 Views

Tasted

Aug 1, 2009

2007
Blanc de Valandraud No. 1 (Bordeaux)

This clearly shows what a strong vintage 2007 is for White Bordeaux. Grapefruit, lemon, lime and assorted citrus scents make up the perfume. On the palate, the wine delivers a big, juicy mouth full of bright, citrus flavors that wakes up your palate. Very refreshing, finishing with a lot of fresh lemony flavors.

2,713 Views

Tasted

Jun 13, 2009

2006
Château Valandraud (St. Émilion Grand Cru)

With an hour of air, the wine started to soften and display aromas of licorice, espresso, black cherry, boysenberry and truffle. There is a polish to the fruit coupled with a sense of purity that I liked, but the wine is on the structured, beefy side of the style range, which is typical of many 2006 Bordeaux wines. More time will add complexity and softness to the wine.

4,729 Views

Tasted

Jun 12, 2013

Licorice, smoke, chocolate covered cherries, vanilla and plum create the perfume. Silky, opulent and approachable, this polished, fleshy vintage of Valandraud is already fun to drink.

3,824 Views

Tasted

Aug 5, 2012

According to the owner, Jean-Luc Thunevin, this vintage marks the return to producing a more plush, opulent style of Valandraud. Focusing no riper fruit with with lower yields, this wine opens with scents of oak, ripe black fruit and exotic citrus accents. A long, spice filled finish ends with broad shouldered, but soft tannins.

3,642 Views

Tasted

Jul 3, 2008

2005
Château Valandraud (St. Émilion Grand Cru)

Lush, rich and silky, with layers of dark chocolate coated black cherry and plum, with truffle in the nose get you going. The intensity of plush, ripe fruit on the palate is even better as it coats your palate and expands.

7,021 Views

Tasted

Jun 28, 2015

This stylish Bordeaux wine kicks off with a blast of licorice, spice, and blackberry liqueur fruit accented aromas. Very plush entry with an opulent, sexy finish filled with ripe plums, berries, chocolate and dark cherry flavors. This is polished, lush and sensuous.

5,335 Views

Tasted

Jul 3, 2008

2004
Château Valandraud (St. Émilion Grand Cru)

Probably past its peak, the medium bodied, soft wine seems to have lost some of its depth and fruit over the years. This requires drinking before it begins to truly fade away.

3,844 Views

Tasted

Aug 7, 2017

Licorice, bitter chocolate, boysenberry, plum and fresh herbs power the nose. Deep in color, looking younger than its true age, the wine is soft, round and silky, but the finish is clipped, cutting you off when you really want more.

3,971 Views

Tasted

Oct 22, 2016

Licorice, chocolate, black raspberries, plum and truffle on the nose. The wine is soft, lush and polished on the palate, finishing with a blast of dark chocolate covered cherries.

2,979 Views

Tasted

Nov 30, 2014

Still youthful in its color, the oak is fully integrated into the wine which kicks off with licorice, chocolate mint, truffle and smoky black raspberries. On the palate, the wine starts with rich, lush textures. The finish has some dryness, along with olive notes that take away from the overall experience and the beautiful, earthy, chocolate, black cherry flavors. Else this beautiful wine would have score higher. This is drinking great today and should improve for several more years. I'd probably drink it by the time the wine makes it to its 20th birthday.

2,705 Views

Tasted

Dec 30, 2012

2003
Château Valandraud (St. Émilion Grand Cru)

This opens with coffee, jammy dark fruit, licorice, mineral and roasted berries. Already open for business, this round, supple wine delivers ample pleasure.

4,190 Views

Tasted

Jul 3, 2008

Layers of ripe, sexy, chocolate covered dark fruit caress your palate. Very silky and sexy. Licorice, jammy berry and sweet plums are found in the finish.

3,958 Views

Tasted

Oct 21, 2007

2002
Château Valandraud (St. Émilion Grand Cru)

This earthy, plum and dark cherry wine is a success for the vintage. Soft on the palate and already showing well, this is a wine to drink on the young side.

2,555 Views

Tasted

Jul 3, 2008

2001
Château Valandraud (St. Émilion Grand Cru)

Just like Murielle Thunevin, this sensous Bordeaux wine keeps getting better with age. Filled with a rich, chocolate, licorice and ripe black, jammy fruit explosion. this opulent textured wine is for hedonists. Still young, this wonderful wine will get better with age.

3,121 Views

Tasted

Jul 2, 2008

2000
Château Valandraud (St. Émilion Grand Cru)

This is clearly ready for its prime time as the wine has softened and is now offering gorgeous secondary nuances of plums, licorice, chocolate, black cherries, smoke, coffee bean, wet earth and hints of dried flowers and tobacco leaf. Rich, round and lush, a splash decanting was all that the wine required before it was ready.

3,293 Views

Tasted

Sep 30, 2021

This is drinking just great today. The supple, sexy, luscious textures knock you out. The nose, with its blend of licorice, smoke, black plums and cherries, truffle, dark chocolate and tobacco is a turn on. The finish provides freshness, fruit, complexity and length. I'm sure this has another 15-20 more years of engaging drinking ahead.

4,884 Views

Tasted

Dec 28, 2017

1999
Château Valandraud (St. Émilion Grand Cru)

Fully mature, there is still ample, round textured, sweet, cherry, red and dark plum, paired with truffle and cocoa in this medium bodied wine to please the palate. But it's not a wine to keep for further development.

3,458 Views

Tasted

Apr 16, 2017

Smoke, truffle, licorice and black cherry jam scents are coupled with a medium/full bodied, soft textured St. Emilion wine. The round finish is filled with cassis and spicy black cherry with a hint of tartness. This is fully mature and will probably not improve. I'd drink this before over the next 5-8 years.

3,324 Views

Tasted

Jul 31, 2011

Big, bold, rich and opulent. Good aromatics. Ripe black fruits and licorice. The elegant textured finish was marred by a green note. (from under ripeness) in the end.

3,431 Views

Tasted

Oct 21, 2007

1998
Château Valandraud (St. Émilion Grand Cru)

Coffee bean, black cherry, plum, chocolate and fennel flavors lead to a sensually textured, St. Emilion that is already close to maturity.

4,080 Views

Tasted

Jun 14, 2011

The wine opens with truffle, earth, dark plums, coffee, anise and smoke filled aromatics. This elegant, rich stylish wine fills your mouth with ripe dark berries, licorice and sweet black cherry. Fully mature, this should drink well for at least another decade.

4,202 Views

Tasted

Jul 12, 2010

The aromatics displayed chocolate covered back and red fruits with an intriguing, light citrus accent. Big, rich, fat, and thick, with a very, sexy palate presence, this wine should add complexity with more time.

4,208 Views

Tasted

Oct 15, 2008

Big, rich, fat, thick and with a sexy palate presence. This is filled with silky ripe black fruit, licorice, floral and crushed stone elements. Full bodied, balanced and very stylish.

4,137 Views

Tasted

Aug 31, 2007

1995
Château Valandraud (St. Émilion Grand Cru)

Filled with smoke, spice, truffle, crushed rock, dark plum and licorice coated blackberries with Cuban cigar tobacco, this opulent, energetic, sensuous wine coats your palate with an abundance of sweet black cherry and bitter chocolate. The wine kept improving in the glass for close to 2 hours. It might have kept improving, but I could not resist and finished it all. This is one of the top wines from 1995 from either bank.

4,063 Views

Tasted

Jul 12, 2010