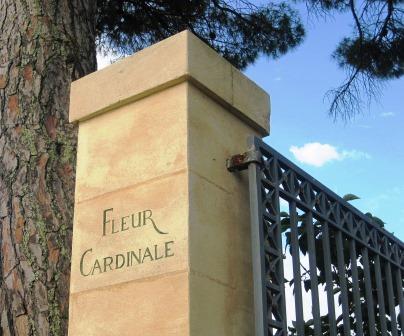 Learn everything about Chateau Fleur Cardinale St. Emilion with wine tasting notes and wine with food pairing tips. Learn all the best vintages, a history of the property, and information on the vineyards and winemaking. If you want to read about other important, Bordeaux Chateaux: Links to all Bordeaux Wine Producer Profiles
Chateau Fleur Cardinale History, Overview
Chateau Fleur Cardinale was purchased by Dominique Decoster and Florence Decoster in 2001. Before the Decoster family bought the property, it was owned by the Asseo family.
Prior to buying their first vineyard, they were in the fine porcelain and China business in the Limoges region of France. They were helped by Jean Luc Thunevin and Murielle Andraud in deciding to purchase the vineyard.
Chateau Fleur Cardinale is located next door to Valandraud and Rol Valentin. Chateau Faugeres is only a stone's throw away as well and Chateau de Pressac is only a few minutes away.
If you did not know, Fleur Cardinale takes its name was the myriad of roses and other brightly colored flowers that are planted in front and surrounding the chateau, which is the family home. Following their initial purchase of Chateau Fleur Cardinale, they renovated the entire estate and all the wine-making facilities.
Over the past few years, the children of Florence Decoster and Dominique Decoster, Caroline Decoster, and Ludovic Decoster have been taking increased roles in managing the estate and will eventually be placed in charge of Chateau Fleur Cardinale.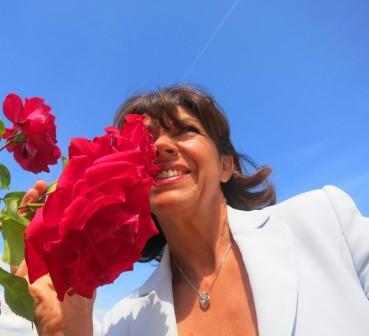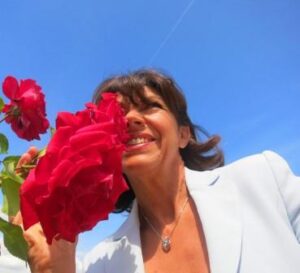 Chateau Fleur Cardinale Vineyards, Terroir, Grapes, Winemaking
The 23.5-hectare St. Emilion vineyard of Fleur Cardinale is planted to 75% Merlot, 17% Cabernet Franc and 8% Cabernet Sauvignon at a vine density of 6,500 vines per hectare. However, new plantings are taking place at 8,000 vines per hectare.
There are also 2 hectares of white Bordeaux wine grapes planted to Sauvignon Blanc, Semillon and Sauvignon Gris. The first vintage for their white wine is 2021.
The vines are old, with an average age of 30 years. They have older vines, with some of their Merlot vines dating back 70 years.
The terroir is dark red clay over limestone soil in the St. Etienne-de-Lisse sector, which is situated due east of the St. Emilion village. The vineyard is ideally situated, on a gentle slope, next to the chateau that reaches 75 meters at its peak.
Fleur Cardinale has a cooler, late-ripening terroir, which coupled with the Decoster's drive for picking ripe fruit, often has Fleur Cardinale is one of the last chateaus to finish harvesting in the Right Bank.
The vineyard is farmed using organic, self-sustainable farming techniques. In 2013, Fleur Cardinale was awarded their certification by the Environmental Management System (S.M.E.). Fleur Cardinale was certified as being 100% organic in 2024.
Vinification takes place in 25 small, thermoregulated, stainless steel vats. The number of vats is equal to the various parcels of vines. This allows the vinification to be done on a parcel by parcel basis. The vats range in size from 68 60 109 hectoliters. However, most of the vats are 70 hectoliters. In addition, they use 25 barrels to conduct different experiments. Those barrels are also placed into the final blend. 3% of the harvest is aged in clay amphora.
Malolactic fermentation takes place in tanks. The wine of Chateau Fleur Cardinale is aged in 90% new, French oak barrels for an average of 12 to 15 months. There is a second wine that made its debut with the 2018 vintage, Intuition. On average, the production of Chateau Fleur Cardinale is close to 10,000 cases of wine per vintage.
The best vintages of Chateau Fleur Cardinale are: 2022, 2021, 2020, 2019, 2018, 2017, 2016, 2015, 2012, 2010, 2009, 2008 and 2005. Earlier vintages are not at the same level of quality, especially those which were produced prior to the purchase by the Decoster family.
Fleur Cardinale Croix Cardinale
In 2011 the Decoster family added Croix Cardinale to their Fleur Cardinale portfolio. Purchased in April 2011, the wine 4-hectare vineyard has a terroir similar to Fleur Cardinale, but different, in its clay and limestone soil. Over time, Croix Cardinale has increased in size to 10 hectares. Though it is possible a portion of those 10 hectares will be added to Fleur Cardinale with the next classification.
The vineyard is planted to 72% Merlot and 28% Cabernet Franc. On average the vines are 40 years of age. The vineyard is planted to a vine density of 56500 vines per hectare.
Previously, the Decoster family produced Bois de Cardinale as well as Secret de Cardinal. Both those wines are no longer in production.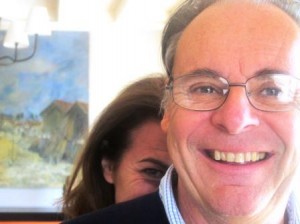 When to Drink Chateau Fleur Cardinale, Anticipated Maturity, Decanting Time
Chateau Fleur Cardinale is better with at least 6-9 years of aging in good vintages. Young vintages can be decanted for 1-2 hours or more.
This allows the wine to soften and open its perfume. Older vintages might need very little decanting, just enough to remove the sediment. Chateau Fleur Cardinale offers its best drinking and should reach peak maturity between 8-22 years of age after the vintage.
Serving Chateau Fleur Cardinale with Wine and Food Pairings
Chateau Fleur Cardinale is best served at 15.5 degrees Celsius, 60 degrees Fahrenheit. The cool, almost cellar temperature gives the wine more freshness and lift.
Chateau Fleur Cardinale is best paired with all types of classic meat dishes, veal, pork, beef, lamb, duck, game, roast chicken, roasted, braised, and grilled dishes. Chateau Fleur Cardinale is also good when matched with Asian dishes, rich fish courses like tuna, mushrooms, and pasta.
Secret de Cardinale was an early effort at producing wine from 100% Merlot. The wine came from their clay and limestone soils and was aged in 100% new, French oak barrels for an average of 13 months. The final vintage for Secret de Cardinal was 2012. The wine is no longer being produced. The vines are now being used for the production of Fleur Cardinale.
www.chateau-fleurcardinale.com
Château Fleur Cardinale Wine Tasting Notes
38 Vintages 404,326 Views Sort by Vintage-Rating
2021
Château Fleur Cardinale (St. Émilion Grand Cru)

Deeply colored, lush, round, opulent, and concentrated for the vintage, you find spicy, floral, black cherries, touches of chocolate, licorice, espresso and a hint of spice. Silky in the mouth, fresh and fruity, the finish is soft, supple and polished. The blend is 60% Merlot, 30% Cabernet Franc and 10% Cabernet Sauvignon. All that extra Cabernet really makes a difference adding more freshness, complexity and individuality. I hope they continue using more Cabernet here in future vintages. The harvest took place October 1 - 12. This is the first vintage from 100% organic farming. Drink from 2023-2039. 92-94

1,342 Views

Tasted

May 20, 2022

2021
Château Fleur Cardinale Intuition (St. Émilion Grand Cru)

White peach, lemon chiffon, honeysuckle, and a touch of mango on the nose. Fresh, vibrant, sweet, tangy and peachy, enjoy this over the next few years to capture all the sweet fruits. The wine is produced from a blend of 50% Sauvignon Blanc, 25% Semillon and 25% Sauvignon Gris. Drink from 2022-2026. 90-92

1,039 Views

Tasted

May 20, 2022

2021
Château Croix Cardinale (St. Émilion Grand Cru)

Flowers, chocolate, black cherries and licorice notes are found in the nose. On the palate, the wine is soft, supple, sweet, fresh and juicy with lift to the fruits and round, supple plums in the finish. Drink from 2023-2032. 89-91

931 Views

Tasted

May 20, 2022

2020
Château Fleur Cardinale (St. Émilion Grand Cru)

Deeply colored, the wine struts its chocolate covered, black cherries, plums, licorice, flowers and espresso character with ease. Rich, full, lush and long, the layers of fruit express length, purity, balance and complexity, leaving with a long, supple-textured, fruit-packed finish. As I wrote when tasted in barrel, this is the best Fleur Cardinale I have tasted in a few years. The wine blends 77% Merlot, 18% Cabernet Franc, and 5% Cabernet Sauvignon. Drink from 2024-2045.

266 Views

Tasted

Mar 21, 2023

Dark in color, the wine is all about its dark red fruits, licorice, smoke, wet earth and tobacco leaf characteristics. On the palate. the wine is rich, lush, ripe and voluptuous, with a finish that packs in layers of espresso, black fruits, licorice and dark chocolate. Full-bodied, concentrated and long, this is the best Fleur Cardinale I have tasted in a few years. 93-95 Pts

2,620 Views

Tasted

May 20, 2021

2020
Château Croix Cardinale (St. Émilion Grand Cru)

Licorice, menthol, 5 spice, espresso, smoke, cocoa, and dark red fruits are all over the place here in the nose and on the palate. Soft, round, lush and forward, the sweetness in the ripe, fresh fruits makes its mark and stays with you through to the finish. The wine is made from blending 84% Merlot with 16% Cabernet Franc. Drink from 2023-2040.

123 Views

Tasted

Mar 21, 2023

5 spice, cocoa infused red berries, smoke and herbs open the wine. On the palate you find soft, layers of sweet plums and cherries. Medium-bodied, fresh and with an intriguing touch of spice, the wine ends with notes of bitter chocolate, espresso beans and red plums. 90-92 Pts

995 Views

Tasted

May 20, 2021

2020
Château Fleur Cardinale Intuition (St. Émilion Grand Cru)

Espresso, chocolate, spice and cherries shine with ease in the nose. Medium-bodied, soft, supple, glossy and fruity, the wine is forward, sweet and loaded with dark cherries, plums and cocoa in the mid-palate that carries through to the finish. Drink from 2023-2035.

138 Views

Tasted

Mar 21, 2023

2019
Château Fleur Cardinale (St. Émilion Grand Cru)

Dark in color with a nose that sports espresso bean, smoke, licorice, crushed stone and chocolate-covered plums. There is richness, freshness, balance, and layers of black and red fruits liberally coated with cocoa, licorice, and coffee. I am really liking how this is developing. The wine is a blend of 76% Merlot, 20% Cabernet Franc and 4% Cabernet Sauvignon. Drink from 2022-2040.

3,451 Views

Tasted

Mar 29, 2022

Medium/full-bodied with a real sweetness and soft, lush quality to the fruit, this wine delivers more freshness than you usually find here in all the gorgeous black, red and blue fruits. The wine is a blend of 76% Merlot, 20% Cabernet Franc and 4% Cabernet Sauvignon. 92-94 Pts

5,802 Views

Tasted

Jun 8, 2020

2019
Château Croix Cardinale (St. Émilion Grand Cru)

Licorice, coffee, chocolate, black cherries and a tiny hint of fig open the nose. The wine is round, lush and polished with a wave of black cherries, plums and espresso in the finish. This is already nice in your glass. Drink from 2022-2032.

599 Views

Tasted

Mar 29, 2022

Dark in color, with a kick of smoke, licorice and chocolate-covered black cherries on the nose, the wine is soft, round, fruity, sweet, plummy and forward. You can enjoy this on release. 90-92 Pts

2,592 Views

Tasted

Jun 8, 2020

2019
Château Fleur Cardinale Intuition (St. Émilion Grand Cru)

Dark chocolate-covered cherries and plums on the nose and in the forward, soft, round, sweet, fruit-filled palate are what you find here. You can enjoy this on release. Drink from 2022-2030.

602 Views

Tasted

Mar 29, 2022

2018
Château Fleur Cardinale (St. Émilion Grand Cru)

Full-bodied, round, lush and polished, this richly textured wine is filled with espresso, dark chocolate, licorice, and dark red fruits. The wine is round, full of flesh and flash with an endless supply of dark chocolate and ripe fruits. The wine is a blend of 70% Merlot, 25% Cabernet Franc and 5% Cabernet Sauvignon.

3,704 Views

Tasted

Mar 9, 2021

Loaded with licorice, chocolate, coffee bean and black fruits, the wine is fleshy, round, fruit-filled and finishes with lusciously textured, espresso, dark plums, licorice and even darker cocoa. The wine is a blend of 70% Merlot, 25% Cabernet Franc and 5% Cabernet Sauvignon. The harvest took place September 27 - October 24. 93-95 Pts

6,808 Views

Tasted

Apr 19, 2019

2018
Château Croix Cardinale (St. Émilion Grand Cru)

Medium/full bodied, silky, polished, forward and juicy, this wine is a show off with its ripe fruits, licorice, smoke and chocolate. Enjoy this early drinking charmer while waiting for its big brother to develop. 90-92 Pts

1,918 Views

Tasted

Apr 19, 2019

2018
Château Fleur Cardinale Intuition (St. Émilion Grand Cru)

The debit vintage for the new, second wine from Fleur Cardinale isr Round, soft and forward with a core of chocolate covered plums and licorice, this is prefect to enjoy today while waiting for its big sister to develop.

3,109 Views

Tasted

Mar 9, 2021

2017
Château Fleur Cardinale (St. Émilion Grand Cru)

Due to heavy frost damage, only 1,000 numbered magnums were produced for this vintage. Blue-black dark with a faultlessly effective density of flavor, richness and length, the wine is round with impressive quantities of dark chocolate, licorice and juicy plums.

4,736 Views

Tasted

Apr 26, 2018

2016
Château Fleur Cardinale (St. Émilion Grand Cru)

Deep in color the wine offers round, luscious textures that allow the full weight of the fruits to come though on your palate. Concentrated, with waves of licorice, smoke, dark chocolate, black cherries and espresso, the wine is rich, fat and juicy, ending with a blast of opulent chocolate-covered plums, coffee bean and black cherry.

6,094 Views

Tasted

Sep 21, 2019

Luscious textures with purity of fruit, this wine is all about the chocolate-covered plums and black cherry with their licorice and floral accents. The tannins are soft, the texture is velvety and the dark red fruits, anise, smoke, cocoa and earthy personality really shine in the finish.

6,219 Views

Tasted

Apr 29, 2017

2016
Château Croix Cardinale (St. Émilion Grand Cru)

Medium/full bodied, soft, round, fresh and loaded with ripe, dark, juicy fat berries, licorice, chocolate and mocha, the wine is forward, spicy and fresh. Drink this wine while waiting for its big sister to develop.

1,963 Views

Tasted

Sep 21, 2019

Lushly textured, medium/full bodied, fresh, ripe and juicy, there are loads of sweet, silky, soft fruits and licorice that will satisfy any hedonist.

1,510 Views

Tasted

Apr 29, 2017

2015
Château Fleur Cardinale (St. Émilion Grand Cru)

Is there a better wine for the money in St. Emilion today? I don't think so! This sexy little beast is loaded with juicy dark fruits, chocolate, licorice, espresso and plums. This should offer pleasure early and age for years as well.

6,630 Views

Tasted

Jul 12, 2017

It's the texture that reels you in and rolls you over. A lavish, satiny cloud of luscious fruits, flowers, coffee bean, juicy plum liqueur and sweet black cherries coated in chocolate keep you involved with this wine. Concentrated, rich and round, the wine was produced from a blend of 75% Merlot, 20% Cabernet Franc and 5% Cabernet Sauvignon. Reaching 14.5% alcohol with a pH of 3.47, the wine is aging in 100% new, French oak barrels.

8,198 Views

Tasted

Apr 29, 2016

2015
Château Croix Cardinale (St. Émilion Grand Cru)

Silky, plush and polished with weight, density and freshness, the licorice-covered, spicy fruits and sweet, polished tannins feel and taste great on your palate.

2,034 Views

Tasted

Apr 29, 2016

2014
Château Fleur Cardinale (St. Émilion Grand Cru)

Flowers, espresso, plum, truffle, chocolate notes, this wine is supple, round, ripe, sensuous, pure, clean and fresh. A very elegant, vintage for Fleur Cardinale, this wine is produced from a blend of 75% Merlot, 20% Cabernet Franc and 5% Cabernet Sauvignon. Reaching 14% alcohol, the wine is aging in 100% new, French oak barrels. 92-94 Pts

6,568 Views

Tasted

Apr 27, 2015

2014
Château Croix Cardinale (St. Émilion Grand Cru)

Chocolate-covered cherries with a hint of truffle in the nose, this wine is silky, smooth and inviting with sweet berries and coffee bean in the finish. 89-91 Pts

1,841 Views

Tasted

Apr 27, 2015

2013
Château Fleur Cardinale (St. Émilion Grand Cru)

Deep garnet in color with licorice, coffee bean, flowers, stone and spicy, plum scentsthe wine offers a supple, plush, polished and sweet finish brimming with boysenberry, fresh cherry, spice and cocoa. The wine was made with a blend of 60% Merlot, 30% Cabernet Franc and 10% Cabernet Sauvignon and reached 13.5% alcohol. After sorting, the yields were only 16 hectoliters per hectare. The wine is aging in 100% new French oak for close to 12 months. 91-93 Pts

4,432 Views

Tasted

May 2, 2014

2012
Château Fleur Cardinale (St. Émilion Grand Cru)

Forward in style, you can already enjoy the supple textured, multi-layered, sweet, ripe, dark red, juicy fruits, mocha, chocolate and black cherries found here.

5,367 Views

Tasted

Nov 14, 2017

Ripe, sweet, black cherry, plum, licorice and chocolate scents greet your nose. Your palate is introduced to lush, sensuous textures and a rich, polished finish.

5,478 Views

Tasted

May 15, 2015

Truffle, earth, spice, blackberry, plum and cocoa scents open to a full bodied, sweet, round wine with character and ripeness. 92-94 Pts

9,276 Views

Tasted

Apr 26, 2013

2012
Château Croix Cardinale (St. Émilion Grand Cru)

This Merlot dominated wine delivers a medium bodied blast of chocolate covered cherry, licorice and cocoa with soft, round textures in a forward style. This is already drinking well.

1,787 Views

Tasted

May 15, 2015

Lush, sweet, fleshy, ripe and over ripe berries, with licorice, dark chocolate and black cherry liqueur. 90-92 Pts

1,932 Views

Tasted

Apr 26, 2013

2012
Secret de Cardinale (St. Émilion Grand Cru)

From 100% Merlot, the wine is supple textured, soft, round and filled with jammy, chocolate covered cherries. This is perfect for early drinking. 89-91 Pts

2,304 Views

Tasted

Apr 26, 2013

2011
Château Croix Cardinale (St. Émilion Grand Cru)

2011 is the debut vintage for the Decosters, the owners of Fleur Cardinale and Secret de Cardinale. With the name Croix Cardinale, are you sensing a pattern here? Truffle, chocolate, licorice and jammy black berries are found in the perfume. Rich, polished, sexy and long, the plush finish is filled with chocolate-covered plums. From a blend of 70% Merlot, 20% Cabernet Franc and 10% Cabernet Sauvignon, the wine reached 15% alcohol and will be aged in 100% new oak. 91-93 Pts

2,296 Views

Tasted

Apr 24, 2012

2011
Secret de Cardinale (St. Émilion Grand Cru)

From a parcel that is separate and distinctive from Fleur Cardinale and planted with 100% Merlot, the vines are 35 years of age. Deep in color with purple accents, vanilla, chocolate, plum and black raspberry scents, this plush, supple-textured wine opens into a long, ripe and pure dark chocolate-, black cherry- and blue fruit-filled finish. 91-93 Pts

2,546 Views

Tasted

Apr 24, 2012

2011
Château Fleur Cardinale (St. Émilion Grand Cru)

Medium bodied, forward in style, and while not mature, this is definitely ready to drink, with its soft, round textured, dark cherries, espresso, cocoa and fennel notes, in the perfume, palate and finish. This is perfect for drinking, while waiting for the 2009 and 2010 to reach maturity.

4,144 Views

Tasted

Dec 10, 2017

Dark chocoalte, flowers and black cherry notes are easy to find in the aromatics. Soft, round, forward and open, this early drinking wine delivers a lot of pleasure in the glass with its lush style.

5,340 Views

Tasted

Nov 17, 2013

Packed with black licorice, floral, stone, blackberry and chocolate, this blend of 70% Merlot, 20% Cabernet Franc and 10% Cabernet Sauvignon produced a lush, round, St. Emilion that ended with chocolate covered black cherries. This is a very successful wine for the vintage. 90-93 Pts

5,120 Views

Tasted

Mar 16, 2012

2010
Château Fleur Cardinale (St. Émilion Grand Cru)

It is so easy to drink this right now, the wine is lush, round, opulent, dark in color and fruit, concentrated and loaded with licorice, smoke, black cherry and chocolate.

5,017 Views

Tasted

Sep 19, 2018

Rich, concentrated, and loaded to the gills with velvety, fat, lush, juicy, sweet, dark, fleshy fruits. Deep in flavor and color, the wine is still quite young, yet it's also hard to not pop a cork and dig it, for what it shows today. With its extra jolt of freshness and purity, this is probably the best vintage yet produced by Fleur Cardinale.

6,773 Views

Tasted

Dec 10, 2017

Everything about this wine is great from the start, with its showy aromatics to the opulent, sensuous, rich layers of fat, ripe, sweet, fresh fruits. Yes, I know its young. But all great wines show well young and get better with age. There are not many wines at this level of quality that sell for this reasonable price.

7,095 Views

Tasted

Oct 6, 2014

If there is a better in St. Emilion, I'd like to hear about. The remarkable level of consistency displayed in the wines of Fleur Cardinale is also tough to beat. Packed with black and blue fruits, licorice, dark cherry jam, earth and chocolate, the wine is intense, dense and opulent in texture, finishing with layers of sweet, ripe, rich, fresh, polished fruits.

9,081 Views

Tasted

May 7, 2013

Fleur Cardinale From an 18 hectare, clay and limestone vineyard, located next to Valandraud, Florence and Dominique Decoster put a lot of effort into their 2010, starting with reducing their yields to 36 hectoliters per hectare. With its deep color, cassis, blackberry, licorice and jammy liqueur aromas exude from the glass. This full-bodied wine offers layers of opulent dark fruit ending with a fresh, licorice, blackberry, dark cherry and chocolate finish. From an assemblage of 78% Merlot, 15% Cabernet Sauvignon and 7% Merlot, the wine reached 14.5% alcohol. This is the best wine from the estate since their outstanding 2005. For consumers not yet familiar with this estate, Fleur Cardinale is one of the most consistent Bordeaux producers making wines that combine price and quality. 93-95 Pts

11,309 Views

Tasted

Apr 22, 2011

2009
Château Fleur Cardinale (St. Émilion Grand Cru)

A true wine of pleasure with its layers of ripe, black plums, dark chocolate, licorice, smoke, espresso, and cherries. The wine is plush, polished, and long, leaving you with a richly textured, fruit-packed finish. Popped and poured, the wine is ready to go.

3,651 Views

Tasted

Sep 3, 2021

Just a pop and a pour is all this needs to get going. The chocolate covered, dark cherries, licorice, smoke and juicy array of plums are al wrapped up in a plush, opulent finish that is ready to go. If you can keep your hands off this beauty, the truffle notes found in the background will come on much stronger.

2,987 Views

Tasted

Sep 20, 2019

Round, opulent, forward and loaded with chocolate covered black cherries, plums, licorice, espresso and smoke, this lushly textured wine really delivers the goods.

4,175 Views

Tasted

Sep 29, 2018

Luscious, sensuous, opulent, perfectly ripe, inky, dark fruits. Gobs of black licorice, dark chocolate, smoke and espresso also show up for the party. The wine is long, concentrated, deep and mouth filling. This wine of pleasure has the ability to age and evolve. And the best part is, this is still available at a fair price too! What more can you ask for?

4,540 Views

Tasted

Dec 10, 2017

Lush, opulent, sweet, ripe fruits, licorice, chocolate and earth, with hedonistic textures are already available, if you like your wines young.

5,664 Views

Tasted

Jul 4, 2015

Opulent, rich, concentrated and plush, the chocolate covered plums, cherries and truffle notes with that fresh kick of boysneberry are hard to resist. Still, its best days are in the future.

5,016 Views

Tasted

Oct 6, 2014

From a blend of 70% Merlot, 20% Cabernet Franc and 10% Cabernet Sauvignon, fennel, dark chocolate covered boysenberry, plum and spice aromas, full bodied, silky, round and rich in texture, the wine ends with sweet, fleshy, juicy, licorice, spice and plums.

9,154 Views

Tasted

Mar 12, 2012

2009 Fleur Cardinale, 70% merlot, 20% cabernet franc, and 10% cabernet sauvignon, offers a nose of kirsch, black raspberry, espresso, and jammy blackberries. Full bodied, rich, and ripe, this wine finishes with sweet black cherries, licorice, mocha, and spice. 91-94 Pts

9,710 Views

Tasted

Jun 28, 2010

2009
Secret de Cardinale (St. Émilion Grand Cru)

From 100% Merlot, black licorice, smoke, coffee, black cherry liqueur and vanilla scents lead to an intense, full bodied, concentrated wine packed with fat layers of sweet chocolate, boysenberry, blueberry, licorice and cocoa. Lusty, thick and opulent, this will drink well young. This is my favorite vintage of Secret de Cardinale produced by the Decosters yet! For people that appreciate details, 2009 Secret de Cardinale could win the title for making wine from the lowest yields of the vintage. The wine was produced from an amazing 7 hectoliters per hectare!

3,153 Views

Tasted

Mar 9, 2012

2008
Château Fleur Cardinale (St. Émilion Grand Cru)

This is so deeply colored, it looks like a baby. The wine is loaded with layers of black cherries, plums, cherries and licorice, Lush, rich, and long, the finish brings it all home with its juicy, black cherry, chocolate and licorice finish.

2,446 Views

Tasted

Sep 17, 2018

Still with nice, deep, color, you can easily find the licorice; truffle, crushed stones, dark, plums, black cherries and smoke. There is length and freshness and the finish is replete with sweet, juicy, plums and dark chocolate. Give this a few more years and it should rock!

3,535 Views

Tasted

Dec 10, 2017

No need to decant. Just pop and pour this licorice, chocolate covered cherry, fudge and earthy scented wine and enjoy its open, lush, round, fruit filled pleasures.

4,138 Views

Tasted

Dec 19, 2015

Already drinking well, this medium bodied, round, soft, sweet expression of St. Emilion is probably best enjoyed on the young side.

6,519 Views

Tasted

Jun 11, 2013

Chocolate, licorice and jammy black raspberry notes work well with the soft, lush, round, inviting textures. The wine ends with sweet plums and cocoa. This tasty wine is already offering pleasure.

5,303 Views

Tasted

Mar 12, 2012

08 Château Fleur Cardinale, from 70% merlot, 20% cabernet franc, and 10% cabernet sauvignon, is dark with purple accents. Filled with jammy black fruit, oak, and fennel, this fat, concentrated, plush wine offers ample quantities of licorice coated black fruit in the long, opulent finish. 91-94 Pts

5,023 Views

Tasted

Jul 1, 2009

2008
Secret de Cardinale (St. Émilion Grand Cru)

08 Secret de Cardinale, from 100% merlot, is deep ruby, with oak, licorice, and ripe black fruit in the nose. The wine shows a sweet, opulent character, but seems lighter than its better known relative, Fleur Cardinale. 88-91 Pts

3,178 Views

Tasted

Jul 1, 2009

2007
Château Fleur Cardinale (St. Émilion Grand Cru)

Fully mature with a salty, mineral character, coupled with red berries, licorice, tobacco and forest leaf. Medium bodied, soft and ready, the wine needs to be consumed sooner than later.

3,357 Views

Tasted

Dec 10, 2017

2006
Château Fleur Cardinale (St. Émilion Grand Cru)

A firm, masculine vintage for this normally, soft, polished, sexy wine. Here, you find harder tannins than usual, and a crisp, fresh character the wine sweet, dark, red fruits. This should age longer than most vintages of Fleur Cardinale. An hour to 90 minutes of air, could help soften the wine.

4,367 Views

Tasted

Dec 10, 2017

A bit on the muscular, structured side for Fleur Cardinale. The nose, with its licorice, caramel, earth, dark chocolate and black cherry personality charms you. But there is a firmness on the palate that I was not expecting in this normally seductive wine. Made from a blend of 75% Merlot, 15% Cabernet Franc and 10% Cabernet Sauvignon, I'd give it 2-4 more years in the bottle to soften the tannins.

5,097 Views

Tasted

Dec 25, 2015

It took about 45 minutes before the truffle, chocolate covered black cherry, smoke, licorice and spicy nose hit full bloom and the tannins softened. The finish is soft, with a red and black, sweet and tart plum quality, along with a hint of dryness in the finish.

3,428 Views

Tasted

May 27, 2014

Licorice, spice and gobs of black cherries in the nose, supple textures and a round, fennel, blackberry filled finish. This is drinking great today.

4,737 Views

Tasted

Oct 3, 2012

With licorice coated black and blue fruit, this is a more structured, firm style of Fleur Cardinal. Full bodied and rich, the wine ends with a blend of cassis and spicy blackberries.

5,291 Views

Tasted

Mar 6, 2010

2005
Château Fleur Cardinale (St. Émilion Grand Cru)

Fully developed, the nose opens with black cherries, flowers, cocoa, licorice, and a hint of truffle. The wine is round, lush, and polished with a nice softness to the sweet, cocoa-tinted black cherries and plums in the finish. No decanting needed. Just pop, pour and enjoy. drink from 2022-2030.

2,742 Views

Tasted

Oct 6, 2022

Lush, ripe, round, open and loaded with licorice, smoke, espresso, black cherry, chocolate and plums. Clearly a wine for hedonistic pleasure that while it is still youthful, is offering a lot of pleasure today. Popped and poured, this is not a wine requiring decanting, it is fully ready to go.

3,702 Views

Tasted

May 3, 2020

The first bottle of my second case, shows you how much I like this wine. With 30-45 minute of air, it is easy to see why, as the wine fills out on the full bodied, rich palate. Now, you find secondary notes of wet earth, roasted cherry, licorice smoke and burnt wood. In the mouth, the soft textured ripe, sweet, chocolate covered cherry and plum feels great. You find a bit of licorice in the end note. This is probably close to fully mature. It might get a bit better from here, but this is so tasty now, why wait?

4,088 Views

Tasted

Feb 20, 2018

Still youthful at 12 years of age, the offers depth of color, flavor and intensity. The fruit is perfectly ripe, the tannins are lush, lending an opulent quality to the texture. Dark chocolate, licorice and loads of black cherries are all over the place. This has been a joy to drink since it was bottled and it should remain at this high level for at least another 15 more years.

4,387 Views

Tasted

Dec 10, 2017

While the wine might not be gaining in complexity, the chocolate, sweet, black cherry, truffle and cigar wrapper notes are already charming. Where the wine already shines is on the palate, as the texture continues to soften, adding more silky touches as the wine fills out. If you own it, this is a good time to start popping your corks. The bottle was decanted for about 30 minutes at most. This is definitely ready to go.

5,882 Views

Tasted

Jul 26, 2016

The first of many vintages that really showed how good this estate can be, is ready to drink. The wine is already showing its plush, round, opulent silky mouthfeel. With a nose of dark chocolate, licorice, espresso, dark cherry and truffle, the wine finishes with a blast of chocolate covered, ripe black cherries, thyme and sweet juicy plums.

5,125 Views

Tasted

Mar 4, 2016

Licorice, cocoa, black cherry, plums, truffle and chocolate scents create the nose. On the palate, this luscious, sensuous, rich wine leaves a silky, smooth, plush sensation that lingers.

5,703 Views

Tasted

Jun 28, 2015

This is really coming around. The soft, plush, ripe, polished character with layers of lush, sweet juicy fruit is more than ready to go. That being said, there is no hurry to drink it, but there is no need to wait either.

6,140 Views

Tasted

Oct 6, 2014

This wine has never closed down. It's been delicious since it was first bottled. Chocolate covered black raspberries, black cherries, licorice and hints of wet earth are paired with concentrated, opulently textured fruits and a sensuous finish that comes alive with 30 minutes of air. This is a wine for pleasure seekers!

6,380 Views

Tasted

Mar 12, 2014

With its licorice, truffle, smoke, black cherry and earthy aromas, soft, round textures and sweet dark berry with black cherry, cocoa and plum finish, this is a pleasure to drink today.

7,392 Views

Tasted

Jul 5, 2013

With its showy nose of licorice, espresso bean, earth, dark cherry, plum and cocoa, coupled with silky, plush textures, this is pure bottled pleasure. Still young, this is showing great now. It's going to get better, but there is no reason to wait before popping a cork.

6,626 Views

Tasted

Jun 12, 2013

Deep in color with a perfume that pops from the glass with notes of licorice, chocolate, blackberry liqueur, stone, smoke, espresso and plums. Rich, opulent, concentrated and flamboyant in texture, this sexy St. Emilion is offering a lot of pleasure today. Still primary, because the tannins are ripe and plush, it's worth opening a bottle today to experience its lush qualities.

11,388 Views

Tasted

Sep 20, 2011

With swirling and coaxing, juicy black plums, jammy blackberries, coco, licorice and kirsch greet your nose. This concentrated wine fills your mouth with pleasure ending with a long opulent, sensation of rich, chocolate covered dark pit fruits, cassis and fennel. Another 5-7 years will add a lot of complexity and texture to this wine.

13,220 Views

Tasted

Mar 6, 2010

Already approachable due to its sexy style, this concentrated wine is filled with dark berries, blue fruit, licorice, chocolate and spice. With the structure to age, this will add complexities with a few more years of bottle age.

5,227 Views

Tasted

Jul 2, 2008

2004
Château Fleur Cardinale (St. Émilion Grand Cru)

Only the third vintage for the new owners, and it is obvious that things continue improving here. Medium bodied, and soft in texture, the dark red fruits offer the right levels of sweetness and freshness. The smoke, tobacco, fennel, and earthy notes add to the fruits and to the fun. However, this is fully mature and should be consumed before the wine hits 20 years of age.

3,382 Views

Tasted

Dec 10, 2017

Either there is bottle variation, or I was extremely unlucky as it took 3 bottles to find one that showed the opulent, chocolate covered cherry, licorice and lush profile that we usually expect from Fleur Cardinale.

2,650 Views

Tasted

Nov 30, 2014

Better on the nose than the palate with its licorice, earth and black cherry perfume. This medium bodied, easy to like, round wine seems to be less interesting than it was a few years ago. I'd opt for drinking this over the next few years before it drops more of its fruit.

3,866 Views

Tasted

Dec 23, 2012

Black raspberries, espresso bean, licorice and cassis get you going. Opulent in texture and concentrated with sweet ripe, jammy berries, this delicious wine is already drinking well.

4,734 Views

Tasted

Mar 6, 2010

2003
Château Fleur Cardinale (St. Émilion Grand Cru)

Soft, polished and while not concentrated, there is ample, ripe, lush, dark cherries, licorice, fig, dark chocolate, smoke and kirsch in the nose and on the palate. With bricking to the color starting to kick in, this is not a wine to hold for further development.

2,816 Views

Tasted

Dec 10, 2017

Fully mature, the plush, dark cherry, chocolate and truffle filled personality is delivering its all today. I'd opt for drinking this over the next 3-5 years.

2,682 Views

Tasted

Dec 18, 2013

Licorice, blackberry jam, smoke, chocolate and earthy scents offer their charm with little effort. Lush textures, medium body and a ripe, mocha, cherry tinged sensation are found in the finish. There is no reason to hold this wine any longer. It's close or at full maturity.

4,235 Views

Tasted

May 14, 2012

This is the first vintage that showed real promise to Florence and Dominique Decoster. Ripe Jammy plums, licorice and black cherries make up the perfume. This round and lushly textured wine offers ample jammy black raspberries, chocolate, spice and hints of fennel. This is drinking perfect today. I've tasted this wine numerous times with consistent results. I'd drink this over the next 5-7 years

5,610 Views

Tasted

Mar 6, 2010

2002
Château Fleur Cardinale (St. Émilion Grand Cru)

Fully mature, medium bodied, with juicy, sweet and tart plums, freshness, and hints of leafy herbs in the finish.

1,963 Views

Tasted

Dec 10, 2017

This fully mature wine shows coffee, cassis and truffle aromas. There is some green flavors in the plummy finish. Drink up.

3,535 Views

Tasted

Mar 6, 2010

2001
Château Fleur Cardinale (St. Émilion Grand Cru)

Fully mature, the debut vintage for the new owners, the Decoster family is on the light side, with more red fruits than black in its makeup. Here, you also find freshness, licorice, sweet cherries, tobacco, soft textures and an earthy quality. The wine needs to be consumed sooner than later, if you are lucky enough to have a bottle.

2,409 Views

Tasted

Dec 10, 2017

This slightly past fully mature wine is medium bodied and displays dark berries and earthy flavors. The tannins do not feel fully ripe. This is the debut vintage of this wine for Dominique and Florence Decoster.

2,844 Views

Tasted

Mar 6, 2010