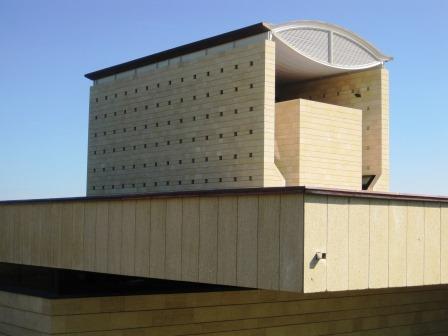 Learn everything about Chateau Peby Faugeres St. Emilion with wine tasting notes and wine with food pairing tips. Learn the best vintages, the history of the property, and information on the vineyards and winemaking. If you want to read about other important, Bordeaux Chateaux: Links to all Bordeaux Wine Producer Profiles
Chateau Peby Faugeres History, Overview
While most people think of Chateau Peby Faugeres as being a relatively new Bordeaux wine, and they are right, the actual vineyard has a long history in the Right Bank dating all the way back to 1619 when the estate was was created by Andre de Faugeres. 823 when it was first cultivated by the Esquissaud family.
In 1987, the vineyards were inherited by Pierre Bernard Guisez and Corinne Guisez from the Esquissaud family, who had owned the property since 1823. Within a short year, by 1998, the estate was already making better wine.
Chateau Peby Faugeres made its debut with the 1998 vintage. The wine took its name from the owner who had just passed away, Pierre Bernard Guisez. Pierre Bernard Guisez was known as Peby to his friends and family.
Pierre Bernard Guisez died before the 1998 harvest, so the wine, and its name, Peby Faugeres was created as an homage to him.
The idea for Chateau Peby Faugeres grew out of the desire to make the best wine possible and to honor Pierre Bernard Guisez who had recently passed away. To do this, they made a parcel selection of their best, old vine Merlot.
At first, 8 hectares of vines were used to produce Chateau Peby Faugeres and the production was only about 175 cases. Today, Peby Faugeres come from about 7.5 hectares of vines. Although the production has increased as the vineyards are in much better shape and are in full production these days.
In 2005 the vineyards were purchased by Silvio Denz. Silvio Denz made his fortune in the perfume business. Since that time, he also purchased the famous Lalique company. Aside from his various Bordeaux estates, Silvio Denz also owns vineyards in Spain and Italy.
With the help of his friend Stephan von Neipperg, Silvio Denz purchased the Saint Emilion estate, Chateau Faugeres. For the debut vintage, and for a few subsequent vintages, Silvio Denz changed the name of the wine to Peby Faugeres Cuvee Speciale. Since then, the name has reverted back to Chateau Peby Faugeres.
In 2009, Chateau Faugeres underwent a complete renovation. Following the completion of the renovations, the owner, Silvio Denz renamed his top wine Chateau Peby Faugeres.
The architecturally stunning, state-of-the-art facility, designed by Mario Botta, is one the most modern wineries, inside and out that is located in the Right Bank. That same year, they also earned their ISO 14001 Environmental Certification.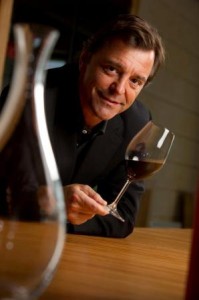 Peby Faugeres Vineyards, Terroir, Grapes, Winemaking
The 7.5-hectare vineyard for Peby Faugerse is planted to 100%, old vine Merlot. The Right Bank vineyards have a southeast-facing slope. The terroir is mostly limestone and clay soils. Peby Faugeres is produced from the oldest Merlot vines of Faugeres.
Many of the vines are close to 50 years old. Yields are always low. As an example, look at the 2009 vintage, which was produced from only 18 hectoliters per hectare.
Sustainable farming techniques have always been a serious part of the program for the vineyards used to produce Chateau Peby Faugeres. In 2020, they were certified for being 100% biodynamic in their farming.
The vines are planted to a density of 6,600 vines per hectare on the St. Emilion Castillon plateau. Its closest neighbors, which are all within walking distance are Valandraud, Fleur Cardinale, and Rol Valentin.
To produce the wine of Chateau Peby Faugeres, the whole berry grapes undergo a 5-day cold soak at 8 degrees Celsius. 50% of the wine is fermented in two, 50-hectoliter oak vats.
The remainder of the wine is made using micro-vinification techniques, meaning that the wine is fermented and made in French oak barrels.
In the new facilities, everything moves by gravity. Malolactic fermentation is performed in French oak barrels. The wine is aged in 100% new, French oak barrels. The wine is aged on its post-malolactic fermentation lees for the first four months of the aging process. The wine remains in the barrel for up to 18 months.
The Best Vintages of Peby Faugeres are: 2022, 2021, 2020, 2019, 2018, 2017, 2016, 2015, 2012, 2010, 2009, 2005, 2001, 2000 and 1998.
Not much Peby Faugeres is produced. On average, only 2,500 cases or less are made each vintage. There is a second wine, Le Merle de Peby Faugeres.
When to Drink Chateau Peby Faugeres, Anticipated Maturity, Decanting Time
Chateau Peby Faugeres is much better with at least 8-12 years of aging in good vintages. Young vintages can be decanted for 2-3 hours or more.
This allows the wine to soften and open its perfume. Older vintages might need very little decanting, just enough to remove the sediment. Chateau Peby Faugeres offers its best drinking and should reach peak maturity between 10-30 years of age after the vintage.
Serving Chateau Peby Faugeres with Wine and Food Pairings
Chateau Peby Faugeres is best served at 15.5 degrees Celsius, 60 degrees Fahrenheit. The cool, almost cellar temperature gives the wine more freshness and lift.
Chateau Peby Faugeres is best paired with all types of classic meat dishes, veal, pork, beef, lamb, duck, game, roast chicken, roasted, braised, and grilled dishes. Chateau Peby Faugeres is also good when matched with Asian dishes, rich fish courses like tuna, mushrooms, and pasta.
Peby Faugeres Character and Style
The style of wine from Chateau Peby Faugeres is modern. The wines are rich, opulent, and full-bodied. Layers of lush ripe dark fruit, decadent textures with licorice-covered dark berries, and chocolate are what you'll find in the wine of Peby Faugeres.
Forward in style, the wine drinks well young. Yet, it ages deceptively well. The label was updated in 2009. The design features an art deco-inspired typeface that looks stunning, with the Lalique glass insert.
Aside from Peby Faugeres, Silvio Denz also produces Chateau Faugeres in Saint Emilion and Cap de Faugeres in the Cotes de Bordeaux appellation.
https://www.vignobles-silvio-denz.com
Château Péby Faugères Wine Tasting Notes
26 Vintages 130,018 Views Sort by Vintage-Rating
2022
Château Péby Faugères (St. Émilion Grand Cru)

Inky dark in color, the opulent wine delivers its layers of velvet, and cashmere textured fruits effortlessly. The wine is deep, concentrated, and long. It is also fresh, balanced and even with all of its palate-staining levels of fruit, the wine is never heavy. It remains harmonious and intense. Though, the oak presence is quite strong, so it will need time to fully come together. The wine is produced from 100% old vine Merlot. Harvesting took place September 8. Drink from 2027-2050. 95-97 Pts.

826 Views

Tasted

May 8, 2023

2022
Château Péby Faugères Le Merle (St. Émilion Grand Cru)

Already delicious and ready to drink, the wine is packed from start to finish with luscious, creamy, plush, dark red fruits. The berries are sweet, polished, and fresh. You can enjoy this with pleasure on release. Drink from 2025-2037. 91-93 Pts.

924 Views

Tasted

May 8, 2023

2021
Château Péby Faugères (St. Émilion Grand Cru)

Deeply colored, the wine is concentrated, long, deep, lush, opulent and rich. Yet, it is equally elegant, long and refined, with a sweetness and freshness to the fruits and soft, polish to the tannins in the ostentations finish. This is the first vintage produced in their new, show-piece cellars. The wine is produced from 100% old vine Merlot. 13.5% ABV. Drink from 2025-2045. 93-95

2,293 Views

Tasted

May 20, 2022

2021
Château Péby Faugères Le Merle (St. Émilion Grand Cru)

Medium-bodied soft, fresh and vibrant ,with black raspberries, cherries, mocha and espresso on the palate and in the round, supple, polished finish. Drink from 2023-2034. 89-91

1,476 Views

Tasted

May 20, 2022

2020
Château Péby Faugères (St. Émilion Grand Cru)

Almost completely opaque in color, the wine is fully-packed with countless layers of perfectly ripe, opulently textured, deep, dark fruits. Powerful, yet balanced, with a palate-staining, seamless finish loaded with perfectly ripe, dark red, velvet-textured, pit fruits with a gorgeous sense of purity that builds, expands and lingers for over 50 seconds. This is already stunning, but its best days are yet to come. Drink from 2025-2050.

1,006 Views

Tasted

Mar 21, 2023

Opaquely colored, the fruit here matches the color. Dark, dense and intense, the wine is packed with licorice, black and blue fruit, chocolate, smoke and espresso. Powerful, sensual, rich and frankly decadent, with a 60 second finish, this is the type of wine Caligula would serve at dinner. 98-100 Pts

2,945 Views

Tasted

May 20, 2021

2020
Château Péby Faugères Le Merle (St. Émilion Grand Cru)

Deeply colored, the wine pops with its nose of licorice, coffee bean, spearmint and dark cherries. Round, soft, medium-bodied and sweet, with juicy red fruits, cocoa and licorice on the back end, this finesse styled wine is going to be delicious on release and is perfect to enjoy while waiting for the Grand Vin to develop into maturity. 90-92 Pts

1,629 Views

Tasted

May 20, 2021

2019
Château Péby Faugères (St. Émilion Grand Cru)

With a good depth of color, the fruit here is equally dark with its blend of black, dark red and blue fruits which are made even more interesting with their licorice, chocolate, wet earth and espresso tinted accents. Concentrated, full-bodied, deep and long, the wine is lusciously textured, opulent, vibrant and deep, finishing with a blast of chocolate covered black cherries that linger. Drink from 2024-2055.

1,571 Views

Tasted

Mar 29, 2022

Inky in hue, the wine is full-bodied, lush, polished and mouth-filling. Long, rich and opulently textured, you also find lift and verve in the combination of black and blue fruits. The endnote with its luscious plums, chocolate and licorice has a sweet black cherry note that stands out at the end of the long finish. The wine was produced using 100% old vine Merlot. 95-97 Pts

3,326 Views

Tasted

Jun 8, 2020

2018
Château Péby Faugères (St. Émilion Grand Cru)

Incredibly dark in color, the wine is full-bodied, rich, deep, sensuous and velvety. On the palate, the wine is packed with ripe, black and dark red pit fruits, licorice, chocolate, espresso and spice. Long, mouth-filling and supple ,with a velvety finish, give this at least 5-7 years in the cellar before popping the cork.

1,493 Views

Tasted

Mar 9, 2021

2017
Château Péby Faugères (St. Émilion Grand Cru)

Darkness becomes this inky creation not only in color but also in the black cherry, smoke, espresso, wet earth and dark chocolate essences, which define its charisma. The wine is fat, fertile, swanky and sweet. Powerful, long and intense, pure and precocious, simply stated, this rocks! The wine was produced using 100% old vine Merlot.

2,543 Views

Tasted

Apr 26, 2018

2017
Château Péby Faugères Le Merle (St. Émilion Grand Cru)

With licorice scents and black cherry on the front end, this wine is all smooth lambskin textures and quite alluring with a red cherry and citrus orientation. There is a touch of cocoa and licorice on the back end, which adds an intriguing bit of pillow talk. This is the second wine of Peby Faugeres, produced from its own blend of 90% Merlot and 10% Cabernet Sauvignon.

1,245 Views

Tasted

Apr 26, 2018

2016
Château Péby Faugères (St. Émilion Grand Cru)

It's not just the insane level of concentration, it's the freshness that comes along with it. And don't for the silky tannins, velvety textures and ocean of licorice, chocolate covered plum, and smoky notes with its finish that doesn't want to quit.

3,062 Views

Tasted

Sep 21, 2019

Richly textured, opulent, sexy, ripe and fresh, there is a purity to the sweet, dense layers of fruit. Thick yet balanced, the black and blue show through really well here. Stratums of fat chocolate-covered boysenberries coat your palate with long lasting flavor. Even better, there is lift and freshness that makes this a wine you'll want to ponder as well as drink. Produced from 100% old vine Merlot, the wine was aged in 65% new French oak barrels, reaching 14.8% with a pH of 3.6.

2,644 Views

Tasted

Apr 29, 2017

2015
Château Péby Faugères (St. Émilion Grand Cru)

If inky colored wines are your thing, you came to right place. Especially if you dig decadent textures, rich, full bodied, concentrated, ripe, fleshy wines that coat your palate and stay there, with a cornucopia of ripe, sweet, fruits, licorice, chocolate and smoke.

3,428 Views

Tasted

May 21, 2018

No shy wallflower of a wine here. This attention-seeking beauty is packed and stacked. This brick house of a wine is filled with layers of velvet-textured, ripe, sweet black fruits, silky tannins, boysenberry jam, smoke, espresso, licorice and dark chocolate. The wine coats your palate and stains your teeth.

3,616 Views

Tasted

Apr 29, 2016

2014
Château Péby Faugères (St. Émilion Grand Cru)

Rich with layers of ripe, luscious fruit, this wine has smooth, sensuous textures and a concentrated blast of licorice, black cherry, boysenberry and smoky-brewed espresso in the lushly textured finish. Produced from 100% Merlot, the wine was made from low yields of only 20 hectoliters per hectare. 93-94 Pts

2,996 Views

Tasted

Apr 27, 2015

2013
Château Péby Faugères (St. Émilion Grand Cru)

Plum and licorice scents segue into fresh, plump, black plum and chocolate accents. The wine offers good weight, density and ripeness for the vintage. From 100% Merlot, the wine reached 13% ABV and is aging in 70% new, French oak. 91-93 Pts

3,031 Views

Tasted

Apr 29, 2014

2012
Château Péby Faugères (St. Émilion Grand Cru)

Deep in color, with a blast of licorice, incense, espresso, ripe berries and a plush, fat rich, sensuous, velvety, long, concentrated, chocolate covered black raspberry finish.

3,107 Views

Tasted

May 15, 2015

Fleshy, rich, chocolate-covered black and blue fruits with espresso, jam and licorice notes lead to a sensuous, plush, fat wine with a sweet, opulent, ripe, fruit-driven finish. Produced from 100% old vine Merlot. 93-95 Pts

3,331 Views

Tasted

Apr 26, 2013

2011
Château Péby Faugères (St. Émilion Grand Cru)

One of the top wines from this difficult vintage in St. Emilion, look for a blast of fresh roasted espresso beans, vanilla, licorice and black raspberries made better by soft, polished textures and a fleshy, black cherry finish.

2,537 Views

Tasted

Nov 17, 2013

2010
Château Péby Faugères (St. Émilion Grand Cru)

The first thing you come in contact with are the smoky, licorice, chocolate, black cherry and clay aromatics. From there, you move to the full bodied, concentrated, polished, lush textured sensation of all those fleshy, ripe, black cherries dipped in chocolate. Give it a few more years for more earthy complexities to appear.

3,902 Views

Tasted

Nov 14, 2017

2010 Peby Faugeres is produced from 100% Merlot and aged in 100% new oak for 18 months. Production hovers close to 1,000 cases. Deep purple in color, jammy black fruit, espresso, licorice and spice, this thick, powerful, dense, dark wine is stuffed to the brim with decadent ripe fruit, licorice and chocolate that defines voluptuous in a wine. Unctuous and long, the wine ends with licorice, chocolate, spicy plum and jammy berry liqueur. 95-97 Pts

6,026 Views

Tasted

Apr 22, 2011

2009
Château Péby Faugères (St. Émilion Grand Cru)

Really sexy, with sensuous textures, ripe, round, luscious fruits and a complex aromatic profile, this is just hedonism in the glass. Drink it now, or age it.

4,254 Views

Tasted

Jun 18, 2017

From 100% old vine Merlot, this is a serious contender for the sexiest wine of the vintage. In other words, this decadent wine is made for hedonists! Lush, opulent, sensuous textures, boatloads of chocolate covered boysenberries, truffle, licorice and espresso and a lusty, velvet finish are found in this wine. This is already drinking great. Age it, or pop a bottle tonight. Either way, it's a treat.

4,773 Views

Tasted

May 19, 2013

2008
Château Péby Faugères (St. Émilion Grand Cru)

Black truffles, barbecue smoke, forest floor, blackberry, licorice and sweet, ripe, juicy plums are in the nose and in the full bodied, concentrated palate. The fruit has lift, density, length and complexity.

1,733 Views

Tasted

Sep 17, 2018

08 Château Peby Faugeres is the 100% luxury merlot from the top plots at Faugeres, produced in 100% new oak from mostly 40 year old vines from clay and limestone soils. This licorice accented wine offers a plush mouth that ends with notes of chocolate covered, jammy black fruits. 92-94 Pts

3,844 Views

Tasted

Jul 1, 2009

2006
Château Péby Faugères (St. Émilion Grand Cru)

Lush, ripe, round and loaded up with super ripe, lush, round, black fruits, blueberry, chocolate, espresso and licorice. On the palate, this is structured, hedonism, with a chocolate covered, black cherry end note.

2,876 Views

Tasted

Nov 19, 2017

2005
Château Péby Faugères (St. Émilion Grand Cru)

Just coming out of its shell, the wine still shows a youthful, deep, dark color. The debut vintage for the new owner screams with its licorice, truffle, smoke and chocolate drenched black and blue fruit. The wine is dense, yet, fresh and balanced. There is length, complexity and a hedonistic, opulent texture in the finish. This should be great over the next 20 years or so. 1 hour in the decanted added a lot to the wine.

4,484 Views

Tasted

Nov 16, 2016

2004
Château Péby Faugères (St. Émilion Grand Cru)

Medium/full-bodied, round, lush and offering its plummy, espresso, smoke, licorice, black cherry and cocoa profile with ease. This is fully mature. There is no reason to age this any longer.

2,041 Views

Tasted

Sep 14, 2020

2003
Château Péby Faugères (St. Émilion Grand Cru)

Blackberries, plums and cassis and a hint of raisinette, (the candy) Very deep, ripe, dense and concentrated in a full bodied, opulent style. This is a sexy wine. A bit more structure would be nice. But if you're looking for hedonistic pleasure, you'll find it here. However this will drink best during its first decade of life.

3,753 Views

Tasted

Jun 1, 2007

2001
Château Péby Faugères (St. Émilion Grand Cru)

Fully mature, lush, round, opulently styled wine here. The licorice, coffee bean, dark chocolate, earthy, smoke filled black cherry nose starts things off. But it is the luscious textured, concentrated, dark, ripe fruits that really hits the spot.

2,656 Views

Tasted

Nov 16, 2016

2000
Château Péby Faugères (St. Émilion Grand Cru)

Somewhere along the way, this wine lost its fruit. The earthy, licorice, chocolate covered, red cherry wine is tart, short and not as sweet as it was, in its youth.

4,229 Views

Tasted

Dec 12, 2012

Blackberry liqueur, blueberry and spice notes were easy to find. Rich, concentrated, plush with a medium length finish. A touch of heat was detected in the end.

4,651 Views

Tasted

Jan 15, 2009

1998
Château Péby Faugères (St. Émilion Grand Cru)

Round, soft and fat in texture, this fully mature wine is packed with dark chocolate, black cherries, espresso, liqueur and earthy notes. The ripe and over ripe fruits are abundant in the fleshy finish.

2,978 Views

Tasted

Jan 22, 2016

This is one sexy beast. Incredibly plush, lush and opulent, this is all about the decadent textures and boatload of licorice, chocolate fudge and black cherries in the finish. Perhaps not the most complex wine, but it makes up for it with its textures.

3,101 Views

Tasted

Dec 15, 2015

Chocolate covered cherries, truffle, toast, smoke, incense and minerals create the inviting perfume. Full bodied and rich, this mature wine ends with an opulent textured, fleshy, spicy, black cherry jam filled finish. Bottle #11 out of the case. One more to go and every bottle of this 100% old vine Merlot based wine has been delicious. This was popped and poured.

4,006 Views

Tasted

May 18, 2013

This wine is for hedonists. It's incredibly sexy, plush, rich, opulent and exotic. Each sniff, swirl and swallow was a treat. I'd want to drink this over the next decade to fully experience its alluring and sensual qualities.

4,682 Views

Tasted

May 29, 2012

Licorice, chocolate, plum, blackberry, espresso bean and smoke aromas open to a suave, opulent, richly textured wine supple, smooth and sexy textures. This fully mature wine is the best vintage made by this property between 1998 and 2009. I am happy to report the 2010 is a better wine as they are now back to form.

4,338 Views

Tasted

May 19, 2011

This is incredibly sexy, plush, rich, opulent and exotic. Each sniff, swirl and swallow was a treat. This won't make old bones, nor is it very complex. But if wines were rated solely for pleasure, this sexy, sultry bottle would score close to the high end of the range.

3,640 Views

Tasted

Feb 23, 2009

This is a sex bomb of a wine! Very rich, fat, opulent and polished. The decadent, exotic mouth feel is a treat for the senses. The wine reminds me of chocolate covered blackberry and plum liqueur. This is drinking great today and should maintain the same level of pleasure for at least another decade.

4,576 Views

Tasted

Oct 13, 2008

Rich, fat, ripe and concentrated with gobs of lusty red and black fruits, licorice and vanilla, make this a wine for pleasure seekers.

4,446 Views

Tasted

Aug 31, 2007