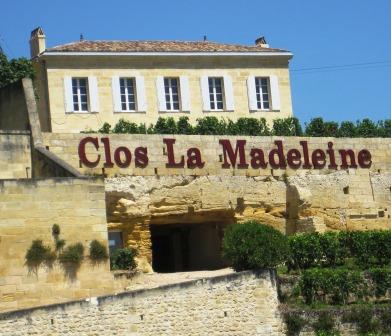 Learn everything about Clos La Madeleine St. Emilion with wine-tasting notes and wine-with-food pairing tips. Learn the best vintages, the history of the property, and information on the vineyards and winemaking. If you want to read about other important, Bordeaux Chateaux: Links to all Bordeaux Wine Producer Profiles
Clos La Madeleine History, Overview
Clos La Madeleine is a small Bordeaux vineyard located just outside the St. Emilion village on the La Magdeleine, limestone plateau. When the estate was first created, their Saint Emilion wines were sold under the name of La Magdeleine. Eventually, the owners changed its name to reflect the name of the lieu-dit where the vines were planted, La Madeleine.
Clos La Madeleine was resold in 1911 to the Gachassin-Lafite family who coincidentally was also Belgian wine merchants, like the previous owners. The Gachassin-Lafite family, Charles Pistouley and Jacques Cassat formed a company to manage the estate in 1928. In time, the others sold their shares to Charles Pistouley.
His heirs sold Clos La Madeleine in 1992 to an investment group, the SOGEFI company. The new owners also obtained additional vines when they purchased the vineyards of Magnan La Gaffeliere and La Tondonne.
Extensive improvements were made at Chateau Clos La Madeleine by the new owners which included building a new vat house and barrel aging cellars. The cellars were constructed in their deep, limestone quarries.
In July 2017, Clos La Madeleine was sold to Ets. Moueix, the owners of the neighboring vineyard, Chateau Belair-Monange. While the fate of the estate is not known today, it is unknown if Clos La Madeleine will continue as a unique vineyard, or merge with Belair-Monange.
Chateau Magnan la Gaffeliere, which has 10.5 hectares of vines in Saint Emilion planted to 75% Merlot, 20% Cabernet Franc and 5% Cabernet Sauvignon was also sold to Ets. Moueix in the same transaction.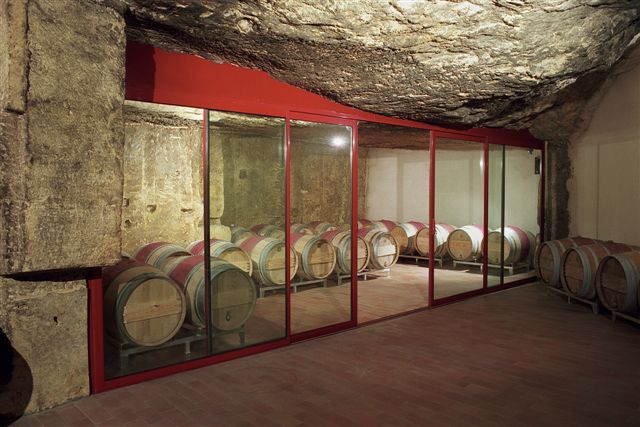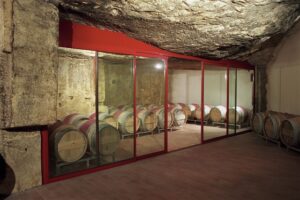 Clos La Madeleine Vineyards, Terroir, Grapes, Winemaking
The small, 2.5-hectare vineyard of Clos La Madeleine is planted to 76% Merlot and 34% Cabernet Franc. Although you should expect to see that proportion change over the years with the new change in ownership.
The vineyard is situated next to Belair-Monange and the vineyards of what used to be Chateau Magdelaine, which all share similar, deep limestone and clay-based terroirs. The hillside terroir has a south-facing exposure.
The wine of Clos La Madeleine is fermented in small stainless steel tanks. Malolactic fermentation is performed in French oak barrels. Chateau La Madeleine is aged in an average of 50% new, French oak barrels, although that can change, depending on the character of the vintage.
Starting with the 2019 vintage, just after the estate was bought by Ets. Moueix, the vineyard was uprooted and completely replanted. Since that point in time, no wines have been produced.
The best vintages of Clos La Madeleine are: 2022, 2021, 2020, 2019, 2018, 2017, 2016, 2015, 2014, 2010, 2009, 2005 and 2000.
Clos La Madeleine was consulted by Hubert de Bouard of Chateau Angelus until 2017. The production of Chateau Clos La Madeleine is small. On average it ranges from a low of 500 cases to as much as 700 cases of this St. Emilion wine per year.
When to Drink Clos La Madeleine, Anticipated Maturity, Decanting Time
Clos La Madeleine can be enjoyed on the young side with decanting. Young vintages can be decanted for an average of 1-2 hours, give or take. This allows the wine to soften and open its perfume. Older vintages might need very little decanting, just enough to remove the sediment.
Clos La Madeleine is usually better with at least 4-5 years of bottle age. Of course, that can vary slightly, depending on the vintage character. Clos La Madeleine offers its best drinking and should reach peak maturity between 5-17 years of age after the vintage.
Serving Clos La Madeleine with Wine and Food Pairings
Clos La Madeleine is best served at 15.5 degrees Celsius, 60 degrees Fahrenheit. The cool, almost cellar temperature gives the wine more freshness and lift.
Clos La Madeleine is best paired with all types of classic meat dishes, veal, pork, beef, lamb, duck, game, roast chicken, roasted, braised, and grilled dishes. Clos La Madeleine is also good when matched with Asian dishes, and rich fish courses like tuna, mushrooms, and pasta.
Clos La Madeleine Wine Tasting Notes
12 Vintages 36,551 Views Sort by Vintage-Rating
2018
Clos La Madeleine (St. Émilion Grand Cru)

Medium bodied, silky and vibrant, the ripe, bright plums and cherries are accompanied by a strong sense of minerality and a background note of licorice which really shines. The long finish is lifted by the vitality of the ruby red fruits. Give this 4-7 years in the cellar for the wine to round out. it is going to be quite nice on maturity. 92-94 pts

2,262 Views

Tasted

Apr 19, 2019

2017
Clos La Madeleine (St. Émilion Grand Cru)

The salty rocks, licorice, smoke and red fruits are the first thing you'll find, but most of the excitement will happen on the palate with its silky, sweet, fresh, red fruits and licorice nuances. You can drink this early, but aging will help the wine develop more complexities.

1,895 Views

Tasted

Apr 26, 2018

2016
Clos La Madeleine (St. Émilion Grand Cru)

Dark ruby in color, the wine offers flowers, boysenberry, crushed stone and black cherry. Medium bodied, supple and fresh, a few years in the cellar will add nuance to this wine.

1,846 Views

Tasted

Apr 29, 2017

2015
Clos La Madeleine (St. Émilion Grand Cru)

Mineral-driven with soft, sweet, ripe fruits and polished, silky tannins, this medium-bodied, fresh, evocative wine offers ripe, lush, stony fruits from start to finish.

2,093 Views

Tasted

Apr 29, 2016

2014
Clos La Madeleine (St. Émilion Grand Cru)

2014 Clos La Madeliene – Vanilla, coffee, licorice and fresh cherry notes with a sweet, soft, polished texture, this wine ends on a fresh, red cherry and licorice note. The wine was produced from a blend of 75% Merlot and 25% Cabernet Franc. 89-91 Pts

1,880 Views

Tasted

Apr 27, 2015

2013
Clos La Madeleine (St. Émilion Grand Cru)

Earth, oak and smoky cherries, medium bodied, with a mineral driven, cherry and fennel finish. 88-90 Pts

2,074 Views

Tasted

Apr 28, 2014

2012
Clos La Madeleine (St. Émilion Grand Cru)

Fresh, sweet, plums, vanilla and earthy notes, with a round, forward finish.

2,379 Views

Tasted

May 15, 2015

Minerals, flowers, earth, plum, vanilla and licorice open to a ripe, round, polished, dark and red berry-driven wine. 90-92 Pts

2,495 Views

Tasted

Apr 26, 2013

2011
Clos La Madeleine (St. Émilion Grand Cru)

75 % Merlot and 25% Cabernet Franc, create the blend. The wine opens with espresso bean, vanilla, jam and raspberry. Medium bodied, with oak and cherry in the finish. 88-91 Pts

1,606 Views

Tasted

Apr 24, 2012

2010
Clos La Madeleine (St. Émilion Grand Cru)

2010 Clos La Madeleine Spice, berries, licorice, oak and intense minerality, rich fruit, supple textures and a long, fresh licorice, stone and plum filled finish. This breakout vintage is the finest wine from this estate I've ever tasted. Situated just outside the village next to Belair-Monange, the winery is consulted by Hubert de Bouard of Chateau Angelus, and the improvement shows. 91-93 Pts

5,972 Views

Tasted

Apr 22, 2011

2009
Clos La Madeleine (St. Émilion Grand Cru)

2009 Clos La Madeleine offers intense minerality, along with dark berries, in its nose. This fleshy wine is the best example from this property I remember tasting. Situated just outside the village next to Belair-Monange, the vineyard is planted on limestone based soils. The cepage is 60% merlot and 40% cabernet franc. Hubert de Bouard of Chateau Angelus consults for the winery, and his influence shows. 89-92 Pts

5,245 Views

Tasted

Jun 28, 2010

2008
Clos La Madeleine (St. Émilion Grand Cru)

08 Château Clos Madeleine has a licorice, black fruit, mineral and plum filled nose.This stylish wine concludes with ripe black raspberries. The property is consulted by Hubert de Bouard of Chateau Angelus. 90-92 Pts

4,465 Views

Tasted

Jul 1, 2009

2005
Clos La Madeleine (St. Émilion Grand Cru)

Medium bodied, earthy, mineral driven wine with fresh plums, cherries, tobacco and thyme. This is ready for consumption. There is no hurry to drink it. But it is not going to get much better.

2,339 Views

Tasted

Dec 27, 2016