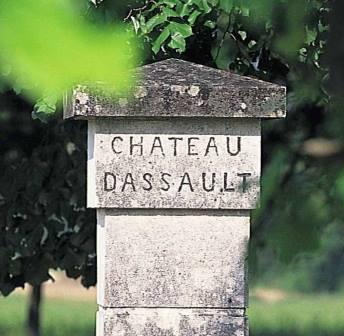 Learn everything about Chateau Dassault St. Emilion with wine tasting notes and wine with food pairing tips. Learn all the best vintages, the history of the property, and information on the vineyards and winemaking. If you want to read about other important, Bordeaux Chateaux: Links to all Bordeaux Wine Producer Profiles
Chateau Dassault History, Overview
Chateau Dassault was created in the mid-1800s by a member of the Fourcaud family. If the Fourcaud family sounds familiar to you it is because they are best known for creating Chateau Cheval Blanc. At the time of its birth, the estate started out life under the name of Chateau Couperie. At the time, the property was named after its address, 1 Couperie. That changed in 1955 when the vineyard was purchased by Marcel Dassault.
Not only did Marcel Dassault completely renovate the entire Saint Emilion estate and its vineyards, as well as improve the drainage system, but he also renamed the property as well following the old custom of naming your Bordeaux winery after yourself. He rechristened the estate, Chateau Dassault. The family fortune comes from the airline industry, they are the owners of Dassault aviation. The Dassault family has a wide range of investments that include the French newspaper, Le Figaro.
The Dassault family continues to own and manage Chateau Dassault today through their holding company Chateau Wine Estates. If you did not know, Chateau Dassault deserves credit for being the first estate to bring in Michel Rolland as their consultant, starting with the 1982 vintage.
The Dassault family maintains a strong relationship with Chateau Lafite Rothschild, as their wines are aided in their distribution by Lafite Rothschild. In fact, they have a deeper connection with the Rothschild family as they are partners in Chateau L'Evangile. The Dassault family also own a 5% stake in Chateau Rieussec as well as a 5% stake in Chateau LEvangile in the Pomerol appellation in partnership with the Rothschild family.
The Dassault family is also a minority partner in Chateau Cheval Blanc. In 2002, Laurent Dassault purchased the neighboring estate of Chateau La Fleur. At the time, it was expected that the two vineyards, Chateau La Fleur and Chateau Dassault would merge. But that is not what took place. Instead, Laurent Dassault allowed La Fleur to remain its own vineyard with its unique identity.
In January 2014, the Dassault family added to their holdings in Saint Emilion with the purchase of Chateau Faurie de Souchard from the Sicard family. Laurene Brun is currently the manager of the estate. She is assisted by a team of consultants including Michel Rolland and Louis Mitjavile from Tertre Roteboeuf. In late 2016, the Dassault family added to their vineyard holdings in St. Emilion when they bought Chateau Trimoulet.
During the 1990s, there was a problem with off-odors in the wine of Chateau Dassault. That problem no longer exists. Following those problems, Chateau Dassault recently finished another modernizing of their Right Bank wine-making facilities with a renovation of their vat rooms.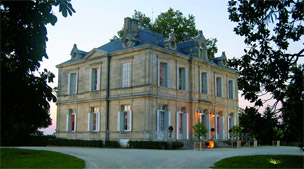 Chateau Dassault Vineyards, Terroir, Grapes, Winemaking
The 25-hectare vineyard of Chateau Dassault is planted to 75% Merlot, 20% Cabernet Franc and 5% Cabernet Sauvignon. The current vineyard blend shows a change in their plantings. Previously, the estate had a larger percentage of Cabernet Sauvignon. That was reduced in favor of planting more Cabernet Franc.
The terroir is sand, clay, and chalk soils. The vines average 35 years of age. However, they also have a 2-hectare parcel of very old vines that have co-plantings of Merlot and Cabernet Franc. That parcel of old vines is probably the best terroir found in the vineyards.
Located in the northern part of the Saint Emilion appellation, the vineyard is planted to a vine density of 5,500 vines per hectare. It is interesting to note that not all of their land is cultivated. A sizable portion of the estate has been set aside for verdant, park-like surroundings and gardens.
To produce the wine of Chateau Dassault, vinification takes place in traditional, 60-hectoliter concrete vats. Malolactic fermentation takes place in barrels.
Chateau Dassault is aged in up to 100% new, French oak barrels for between 14 to 18 months, depending on the vintage.
The best vintages of Chateau Dassault are: 2022, 2021, 2020, 2019, 2018, 2017, 2016, 2015, 2010, 2009, and 2005.
Production is close to 5,500 cases of Chateau Dassault wine per vintage. There is a second wine, Le D de Dassault.
When to Drink Chateau Dassault, Anticipated Maturity, Decanting Time
Chateau Dassault is better with at least 4-6 years of bottle age. Of course, that can vary slightly, depending on the vintage.
Chateau Dassault is best enjoyed in the first 5-18 years of life. Young vintages can be decanted for about 1 hour or so. This allows the wine to soften and open its perfume. Older vintages might need very little decanting, just enough to remove the sediment.
Serving Chateau Dassault with Wine and Food Pairings
Chateau Dassault is best served at 15.5 degrees Celsius, 60 degrees Fahrenheit. The cool, almost cellar temperature gives the wine more freshness and lift.
Chateau Dassault is best paired with all types of classic meat dishes, veal, pork, beef, lamb, duck, game, roast chicken, roasted, braised, and grilled dishes. Chateau Dassault is also good when matched with Asian dishes, rich fish courses like tuna, mushrooms, pasta, and a diverse array of cheese.
In 2005, to celebrate the 50th anniversary of Chateau Dassault, they bottled a limited number of double magnums that were packaged in an elaborate, custom-designed case and signed by the owner.
In 2008, they produced a unique wine from three barrels, Cuvee Jean Pierre Vigato that was purchased as an exclusive offering by the well-known Parisian restaurant Apicius. The Dassault family is also involved with wineries in the Mendoza region of Argentina and in Chile as well.
Château Dassault Wine Tasting Notes
18 Vintages 70,476 Views Sort by Vintage-Rating
2022
Château Dassault (St. Émilion Grand Cru)

Deeply colored, the wine is loaded with chocolate, espresso, cinnamon, flowers, and black cherries. The fruits are creamy, luscious, ripe, sweet, and vibrant with a chocolate edge to the berries in the finish. This is an outstanding vintage for Chateau Dassault! Drink from 2025-2042. 92-94 Pts.

1,105 Views

Tasted

May 8, 2023

2021
Château Dassault (St. Émilion Grand Cru)

Espresso, coffee bean, smoke, forest leaf, tobacco and dark red fruits crowd into the nose and also in the round, supple, lushly-textured palate. You can enjoy this for all its up-front, ripe fruits on release. Drink from 2023-2038. 89-91

1,028 Views

Tasted

May 20, 2022

2020
Château Dassault (St. Émilion Grand Cru)

Flowers, cherries, espresso, licorice, and smoke create the perfume here. The wine is full-bodied, deep and long, with richness. intensity, and lift, giving you a solid backdrop for all of its supple-textured, chocolate covered, red fruits on the mid-palate and in the finish. This is an outstanding vintage for Chateau Dassault! Drink from 2024-2040.

514 Views

Tasted

Mar 21, 2023

Dark garnet in color, the wine pops with scents of smoke, espresso, licorice, cherry liqueur and flowers. Rich, full-bodied, deep and long, there is intensity, ripe, silky tannins and loads of energy giving you a long, generous, supple-textured, fruit, spice and chocolate-filled finish. This will be even better if you give it a few years to come together before pulling a cork. 92-94 Pts

1,138 Views

Tasted

May 20, 2021

2020
Château Dassault Le "D" (St. Émilion Grand Cru)

Medium-bodied, fresh, bright, clean red fruits with a touch of flowers, fennel and cocoa to round things out. This is ready for consumption on release. Drink from 2023-2030.

1,197 Views

Tasted

Mar 21, 2023

2019
Château Dassault (St. Émilion Grand Cru)

Dark, lush, red fruits with black plums and coffee bean nuances form the core of the wine. On the palate, the wine is round, opulent, polished, and rich, with loads of black plums, licorice, and chocolate on the mid-palate and in the finish. This is already easy to taste, but a few years in the cellar will make it an even better wine. Drink from 2023-2035.

1,071 Views

Tasted

Mar 29, 2022

Deep in color, the wine loads you up with its roasted coffee bean, smoke, licorice, herbs and cherry tinged perfume. Ripe, fleshy and fresh, with a blast of black cherries and oak in the finish, give this a few years to come together before pulling a cork. 90-92 Pts

2,438 Views

Tasted

Jun 8, 2020

2018
Château Dassault (St. Émilion Grand Cru)

Smoky, with background notes of espresso, licorice and plums on the nose. Supple, lush, round and forward, there is a strong touch of oak in the finish, so give it time to better integrate and show off all its sweet, juicy, dark red fruits.

2,354 Views

Tasted

Mar 9, 2021

Smoke, licorice and espresso jump before you'll find the juicy black cherries. The wine is round, supple and oaky. Produced in a modern style, this is going to please some more than others. You will be able to enjoy this wine early. 90-92 Pts

3,097 Views

Tasted

Apr 19, 2019

2018
Château Dassault Le "D" (St. Émilion Grand Cru)

Light, fruity, forward, early drinking, red berry and cocoa oriented charmer that is ready for consumption on release.

1,175 Views

Tasted

Mar 9, 2021

2016
Château Dassault (St. Émilion Grand Cru)

Incense, smoke, licorice, wet earth and ripe. dark cherries are all over the place here. The wine is ripe, fleshy and round with a silky, polished, espresso, vanilla and plum finish. Give it a few years for the oak to integrate and this will a very nice treat.

2,126 Views

Tasted

Sep 21, 2019

Round, ripe juicy berries, licorice, fresh brewed espresso, plum and dark chocolate create the bouquet. In the mouth, the wine is lush, soft and round with loads of dark red sweet fruits, cocoa, licorice and coffee bean. Drink it young or age it for a few years.

1,541 Views

Tasted

Apr 29, 2017

2015
Château Dassault (St. Émilion Grand Cru)

Dark in color, the texture is lush, the fruits are ripe, fat and juicy, there is weight and density, with a finish of dark cherries, espresso, chocolate, and coffee bean.

3,838 Views

Tasted

May 21, 2018

Dark in color, the wine is lushly textured, with loads of fat, ripe, dark cherries, smoke, espresso and licorice. The round, finish is filled with dark chocolate, black cherry and coffee bean notes.

3,465 Views

Tasted

Mar 12, 2018

Dark in color, with a lush, fat, ripe, fruit forward style, there is a blast of sweet, black cherry, dark chocolate, licorice and espresso in every sniff, sip and swallow.

1,917 Views

Tasted

Nov 22, 2017

Plush, ripe and forward, this wine serves up a modern-styled blend of juicy, chocolate-covered cherries, licorice, espresso bean and smoke with soft, round textures.

1,736 Views

Tasted

Apr 29, 2016

2014
Château Dassault (St. Émilion Grand Cru)

A light breakfast of black raspberry jam and espresso on the nose, this wine is soft, polished and already easy to drink. 89-91 Pts

2,736 Views

Tasted

Apr 27, 2015

2013
Château Dassault (St. Émilion Grand Cru)

Spicy red berries, oak and fennel scents are enhanced by the mineral-driven, bright red berry and licorice finish. From a blend of 75% Merlot, 20% Cabernet Franc and 5% Cabernet Sauvignon. 88-90 Pts

2,121 Views

Tasted

Apr 28, 2014

2012
Château Dassault (St. Émilion Grand Cru)

Round, lush and approachable, that is, if you like sweet, dark, red fruits, vanilla bean, espresso and licorice. Give it another year or two.

3,606 Views

Tasted

Nov 8, 2015

Medium bodied, dominated by juicy, ripe, red berries, anise and spice, this will drink well on release. 89-91 Pts

4,173 Views

Tasted

Apr 26, 2013

2011
Château Dassault (St. Émilion Grand Cru)

Successful for the vintage, licorice, black cherries, coffee bean and vanilla scents open to a medium bodied, round, spicy, red berry filled, forward wine.

2,321 Views

Tasted

Nov 17, 2013

As of 2010, the wine has begun to see malolactic in barrel and is aged in 100% new oak. With an assemblage of 80% Merlot, 17% Cabernet Franc and 3% Petit Verdot, the wine opens with spice and red berries, has a medium body and ends with a slight dry sensation with kirsch and black raspberry. 87-89 Pts

2,244 Views

Tasted

Apr 24, 2012

2010
Château Dassault (St. Émilion Grand Cru)

Licorice, ripe dark berries, jam, coffee bean and earthy scents lead to a plush, ripe, juicy, delicious, plush textured wine that is one of the few 2010 Bordeaux wines that can be enjoyed in its youth.

4,003 Views

Tasted

May 7, 2013

2009
Château Dassault (St. Émilion Grand Cru)

Medium bodied with spicy red and black fruit, this lighter, traditional style of St. Emilion is tannic and dry in the otherwise, bright, fresh, tart, red fruit finish.

4,867 Views

Tasted

Feb 10, 2012

2008
Château Dassault (St. Émilion Grand Cru)

08 Château Dassault is made in a light, early drinking style of St. Emilion. The medium bodied wine expresses fresh berries with a touch of oak, finishing with a pleasing kirsch note. 87-89 Pts

2,143 Views

Tasted

Jul 1, 2009

2006
Château Dassault (St. Émilion Grand Cru)

Developing nicely and drinking in a good spot today, that is if you like, licorice, truffle, espresso and juicy, round textured black plums in every sip and swallow.

5,535 Views

Tasted

Mar 10, 2014

2005
Château Dassault (St. Émilion Grand Cru)

Medium bodied and displaying red and black fruit character, this slightly rustic wine ends with a bright, tart quality that others might like more than I did.

6,987 Views

Tasted

Jan 20, 2008