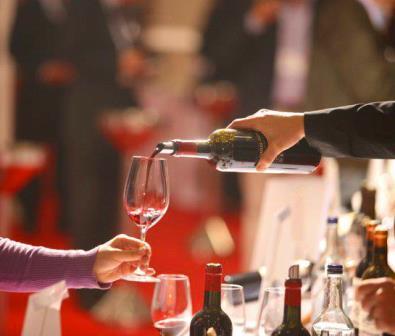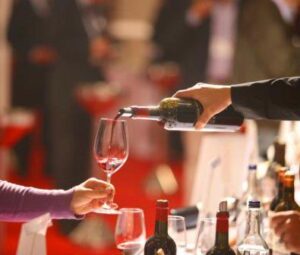 It's that time once again for the UGCB as the 2015 UGC tour is about to begin. The UGC, (The Union of Grand Crus Bordeaux) is the best wine trade group in the world with about 135 chateaux active members from every appellation in Bordeaux. Fortunately for American consumers, the first tour of the year always kicks off in North America every January. It's good for the Bordelais as well as this provides with the excuse, or chance, depending on their point of view to escape the bitter cold, snowy, January weather Bordeaux and enjoy some warmth and sunshine, depending on where they visit.
After Olivier Bernard of Domaine de Chevalier from Pessac Leognan was voted in as the President of the UGCB, the group has continued expanding their touring schedule covering more cities over a longer period of time. You can really see this when you look over the 2015 UGC schedule of tastings. While this can be a pain for many owners and directors, it's great for consumers and wine lovers as they have the chance to taste more than 100 different wines from many of the top chateau in Bordeaux from the Left Bank, The Right Bank, Pessac Leognan and Sauternes!
The 2015 UGC tour of North America begins January 21 in Orlando. From there, January 22 in Miami, moving to Toronto January 23, St. Johns, January 24, New York, January 26, Chicago January 28, San Francisco January 30 and finishes in my home town, Los Angeles, California January 31.
For a look at the 2012 Bordeaux wines tasted in barrel:
2012 Bordeaux Tasting Notes Barrel Samples To read detailed interviews on the 2012 Bordeaux vintage and harvest with the top winemakers and chateau in Bordeaux 2012 Bordeaux Harvest and Vintage Report
Keep in mind that some of these events are only open to members of the trade. Other 2015 UGC Bordeaux tastings are open to the general public.
January 21 Orlando, Florida – This is not a 2015 UGC sponsored event. So all the Bordeaux chateaux will not be present. But many of the top estates will be in Orlando showing their 2012 vintage. Tickets are available at ABC Wines.
This is the list of cities the UGC will visit in the United States and Canada in January, 2014.
January 22, Miami, Florida – Fontainebleau Hotel. Tickets are available from Total Wine.
January 23 Toronto Canada – Sponsored by LCBO, the tasting is open to the public. Tickets are available from : LCBO
January 24 St. Johns Newfoundland – The tasting is being held at the Sheraton Hotel. Tickets are available from Newfoundland Labrador Liquor Corporation.
January 26 New York – There are two different 2015 UGC Bordeaux tastings taking place. During the day, there is a trade only event at Cipriani on 42nd Street. Later that night, Le Du's Wines is hosting a small tasting with a limited amount of chateau participating. Tickets are available from Le Du's Wines.
January 28 Chicago – There is a trade tasting that is taking place in the early afternoon, which is followed by a tasting for the general public of 2012 Bordeaux. Tickets are available from Binnys. Both events are being held at the Drake Hotel.
January 29 has two tastings taking place in Denver and in Las Vegas. Of course each of these 2012 Bordeaux tastings will feature different chateaux. In Denver, tickets are available from Applejack.
January 31 Los Angeles- The Museum of Flying at Santa Monica Airport – Tickets for the 2015 UGC Bordeaux wine tasting in Los Angeles are available from Wallys You can also call 310-475-0606. Tickets are $69 per person in advance, $100 at the door. Something else you should know about the Wallys 2015 UGC Bordeaux wine tasting, 100% of the net proceeds from the tasting will benefit Food on Foot, a nonprofit organization providing the poor and homeless of Los Angeles with meals, clothing and assistance in the transition to employment and life off the streets.
We will be at the Los Angeles tastings and will publish a detailed article with tasting notes and reviews from the event. If anyone else catches the event in LA, or in any of the other cities, we'd like to hear from you and your notes and comments on the event and on all the wines you tasted as well.
Not all members of the UGC will attend every event. This is a list of the 2012 Bordeaux wines being poured by the various Chateaux for the 2015 UGC Bordeaux tastings:
Château Batailley
Château Clerc Milon
Château d'Armailhac
ChâteauCroizet Bages
Château Grand Puy Ducasse
Château Grand Puy Lacoste
Château Haut Bages Liberal
Château Lynch Bages
Château Lynch-Moussas
Château Pichon Baron
Château Pichon Lalande
Château d'Angludet
Château Brane Cantenac
Château Cantenac Brown
Château Desmirail
Château du Tertre
Château Durfort Vivens
Château Ferriere
Château Giscours
Château Kirwan
Château Labegorce
Château Lascombes
Château Malescot St. Exupery
Château Marquis de Terme
Château Monbrison
Château Prieure-Lichine
Château Rauzan-Gassies
Château Rauzan-Segla
Château Siran
Château Bouscaut
Château Carbonnieux
Château Les Carmes Haut Brion
Domaine de Chevalier
Château de Fieuzal
Château de Frances
Château Haut Bailly
Château Haut Bergey
Château Larrivet Haut Brion
Château La Louviere
Château La Tour Martillac
Chateau Malartic Lagraviere
Château Olivier
Château Pape Clement
Château Picque Caillou
Château Smith Haut Lafitte
Château Beauregard
Château Bon Pasteur
Château Clinet
Château La Cabanne
Château La Conseillante
Château la Croix de Gay
Château Gazin
Château Petit Village
Château la Pointe
Château Balestard la Tonnelle
Château Beau-Sejour Becot
Château Berliquet
Château Canon
Château Canon La Gaffeliere
Château Clos Fourtet
Château Dassault
Château Figeac
Château Franc Mayne
Château Grand Mayne
Château La Couspaude
Château La Dominique
Château La Gaffeliere
Château la Tour Figeac
Château Larcis Ducasse
Château Larmande
Château Pavie Macquin
Château Soutard
Château Troplong Mondot
Château Trotte Vieille
Château Villemaurine
Château Cos Labory
Château Lafon Rochet
Château Ormes De Pez
Château de Pez
Château Phelan Segur
Château Beychevelle
Château Branaire Ducru
Château Gloria
Château Gruaud Larose
Château Lagrange
Château Langoa Barton 
Château Leoville Barton
Château Leoville Poyferre
Château St. Pierre
Château Talbot
Sauternes / Barsac
Château Bastor Lamontagne
Château Broustet
Château Climens
Château Coutet
Château de Fargues
Château Doisy Daene
Château Doisy Vedrines
Château Guiraud
Château La Tour Blanche
Château Lafaurie-Peyraguey
Château de Malle
Château Nairac
Château de Rayne Vigneau
Château Sigalas Rabaud
Château Suduiraut
Château Beaumont
Château Belgrave
Château Camensac
Château Cantemerle
Château Citran
Château Chasse Spleen
Château Clarke
Château Coufran
Château Fonreaud
Château Fourcas Dupre
Château Fourcas Hosten
Château La Lagune
Château de Lamarque
Château Poujeaux
Château La Tour Carnet
Château Greysac
Château La Tour de By
Graves
Château de Chantegrive
Château Ferrande
Château Rahoul