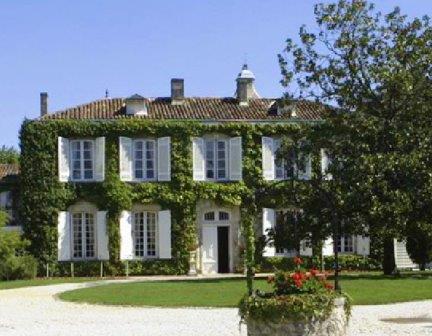 Learn everything about Chateau Prieure Lichine Margaux Fourth Growth, with wine tasting notes, and wine with food pairing tips. Learn the best vintages, a history of the property, information on the vineyards, and winemaking. If you want to read about other important, Bordeaux Chateaux: Links to all Bordeaux Wine Producer Profiles
Chateau Prieure Lichine History, Overview
What we know of as Chateau Prieure Lichine today started out as a priory for Benedictine monks. The monks produced wine for dinner and various religious ceremonies. Like many estates during the French Revolution, Prieure Lichine was seized, split up, and sold at auction.
In 1789 parts of Prieure Lichine were bought by numerous surrounding Chateaux in the Margaux appellation. Since that time, the vineyard has sold wine under several different names including La Prieure and Prieure-Cantenac.
The Modern Age for Prieure Lichine
In 1951, the noted author and wine merchant Alexis Lichine put together a group to purchase the chateau along with other vineyards in Margaux at the time, including Chateau Lascombes. By the time they arrived in the Medoc to buy Chateau Prieure, due to neglect and a lack of finances, the vineyard was down to only 11 planted hectares.
Because everything about the estate was in bad condition, Chateau Prieure-Lichine was sold for a song. Rumors are, the estate was bought for the ridiculous sum of only 8,000 British Pounds!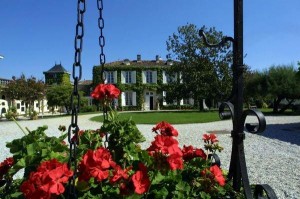 After the estate was purchased, it was renamed Chateau Prieure Lichine. To honor the previous name and history of the property, they retained the first part of the name, Prieure. Next, they added the last name of the new owner, and Chateau Prieure Lichine was born.
Alexis Lichine was in many ways a visionary for Bordeaux. At the time he purchased the estate, tourists were rare in Bordeaux. The neighboring chateau was not happy when Alexis Lichine placed a large, showy sign on the D2, the main highway, also known as the Route de Medoc.
The sign on the main road, informing tourists that Chateau Prieure Lichine was open for tastings, visits, and to sell wine was considered too commercial, and not in the traditions of Bordeaux. Alexis Lichine was clearly ahead of his time.
In 1953, thanks to the aid of Count Lur Saluces from Chateau d'Yquem, Chateau Prieure Lichine was able to get back on track. By the 1970s, thanks to the strategic efforts of Alexis Lichine, Prieure Lichine was able to expand to 58 hectares of vines.
Because the additional vines were purchased here and there, the vineyards are spread throughout the Margaux appellation in a myriad of different terroirs and soil types with varying levels of quality.
After Alexis Lichine's death in 1989, Prieure Lichine was managed by his son Sacha Lichine for several years. Michel Rolland acted as the consultant until the estate was sold in 1999 to Groupe Ballande for close to 20,000,000 British pounds.
The Ballande Groupe is a successful negociant in Bordeaux. After the new owners purchased the estate, starting in 1999, they began a serious program of replanting large sections of the vineyards. Chateau Prieure Lichine brought in the team of Stephane Derenoncourt as their consulting oenologist.
In October 2013, Prieure Lichine added 7.5 hectares of vines with the purchase of the little-known estate of Pontet Chappaz.
In late 2013, Chateau Prieure Lichine finished a complete renovation and modernization of their cellars and winemaking facilities, giving them the ability to vinify their wine on a true parcel by parcel basis.
Chateau Prieure Lichine Vineyards, Terroir, Grapes, Winemaking
The 77.5-hectare, Left Bank vineyard of Chateau Prieure Lichine is planted to 50% Cabernet Sauvignon, 45% Merlot, and 5% Petit Verdot. This shows a decrease in the Cabernet Sauvignon, an increase in the Merlot. As you can see, their Cabernet Franc has been removed since the mid-1990s. It is the goal of the estate to increase the portion of Cabernet Sauvignon in the vineyards by at least another 10%.
The terroir is gravel, sand, and clay-based soils. They have hillside elevations that range from 15 meters up to 20 meters at their peak. Their best parcels of vines are situated close to the chateau.
However, the quality of the terroir varies, as the vines are well dispersed throughout the appellation. In fact, Chateau Prieure Lichine is the only estate in the Margaux appellation with vines located in all 5 communes. The large vineyard is divided into 150 separate parcels.
On average, the vines are kept at about 30 years of age. The vineyard is planted to a vine density of 8,500 vines per hectare. They practice sustainable farming techniques in their vineyard management program at Prieure Lichine.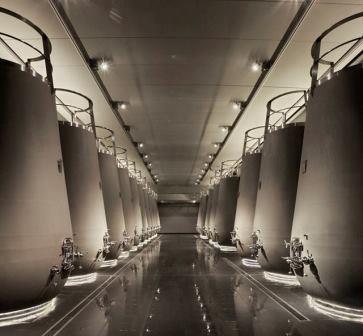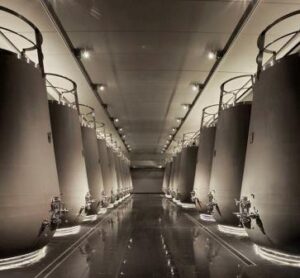 Chateau Prieure Lichine Winemaking
To produce the wine of Chateau Prieure Lichine, whole berry, fermentation takes place in 34 tulip-shaped, concrete tanks that range in size from 80 hectoliters up to 120 hectoliters. Each of the vats are double-skinned. This allows for a parcel by parcel vinification.
Malolactic fermentation takes place in barrels. The wine of Chateau Prieure Lichine is aged for up to 16 months in 55% to 65% new, French oak barrels before bottling.
There is a second wine, previously known as de Clairefont, which made its debut in 1972. Today, the second wine of Prieure Lichine is sold under two names, Confidences de Prieure and Le Cloitre du Chateau Prieure Lichine. On average, close to 25,000 cases of Chateau Prieure Lichine are produced each year.
The best vintages of Chateau Prieure Lichine are: 2022, 2021, 2020, 2019, 2018, 2017, 2016, 2015, 2014, 2012, 2010, 2009, 2008, 2006, 2005 and 2000. Out of that successful run of vintages, clearly, 2015 is the best wine ever produced at the property!
I do not have much experience with older vintages, but from what I have been told, you should approach buying those older years with extreme caution.
When to Drink Chateau Prieure Lichine, Anticipated Maturity, Decanting Time
Chateau Prieure Lichine can be enjoyed on the young side with decanting, but the wine is much better these days. Young vintages can be decanted for an average of 1-3 hours, give or take. This allows the wine to soften and open its perfume. Older vintages might need very little decanting, just enough to remove the sediment.
Chateau Prieure Lichine is usually better with at least 7-10 years of bottle age. Of course, that can vary slightly, depending on the vintage character. Chateau Prieure Lichine offers its best drinking and should reach peak maturity between 10-25 years of age after the vintage.
Serving Chateau Prieure Lichine, with Wine, Food, Pairing Tips
Chateau Prieure Lichine is best served at 15.5 degrees Celsius, 60 degrees Fahrenheit. The cool, almost cellar temperature gives the wine more freshness and lift. Chateau
Prieure Lichine is best served with all types of classic meat dishes, veal, pork, beef, lamb, duck, game, roast chicken, roasted, braised, and grilled dishes. Chateau Prieure Lichine is a perfect match with Asian dishes, hearty fish courses like tuna, mushrooms, and pasta as well as cheese.
Chateau Prieure Lichine White Wine
Like a few other estates in the Medoc, Chateau Prieure Lichine also makes a small amount of dry, white Bordeaux wine that is sold under the name of Le Blanc de Prieure Lichine. The wine made its debut in 1990.
The wine is produced from a blend of Sauvignon Blanc and Semillon. The grapes come from a diminutive 1.5-hectare parcel of vines in the commune of Arsac. The white wine of Prieure Lichine is sold as a generic AOC Bordeaux Blanc.
The estate also owns vines in the Haut-Medoc appellation where they produce Le Clocher du Prieure.
Château Prieuré-Lichine Wine Tasting Notes
22 Vintages 180,018 Views Sort by Vintage-Rating
2022
Château Prieuré-Lichine (Margaux)

Flowers, blackberries, currants, espresso, and plums with a touch of cocoa form the nose. On the palate, the wine is loaded with lusciously-textured, ripe, polished fruits. There is a solid depth of flavor, good energy, and layers of black and red fruits on the mid-palate and in the creamy, fruit-packed finish. Drink from 2027-2055. 94-96 Pts.

2,588 Views

Tasted

May 8, 2023

2020
Château Prieuré-Lichine (Margaux)

Flowers, dark, red pit fruits, mint, and just a hint of chocolate create the perfume. The wine is silky, fresh, plush and polished with an elegant, vibrant finish that does not want to quit. This is already stellar in your glass, and with some time in the cellar, it is only going to get better with age. Drink from 2024-2047.

2,507 Views

Tasted

Mar 21, 2023

Dark garnet with purple around the edges, the wine pops with spearmint, vanilla, spice, black, red and blue fruit on the nose. Plush, soft and silky, round and full-bodied, the layers of ripe, polished fruits that coat your palate do not want to quit. This is a solid vintage for Preiure Lichine. 93-95 Pts

3,668 Views

Tasted

May 20, 2021

2019
Château Prieuré-Lichine (Margaux)

Medium-bodied, soft, supple and polished, the wine opens with a mix of ripe, red fruits, flowers, espresso, licorice and a hint of cocoa. Round, ripe, polished and fresh, the finish loads you up with its layers of sweet, fresh, polished, lively, elegant, sensuously-textured fruits. This will age quite nicely. Drink from 2027-2050.

2,850 Views

Tasted

Mar 29, 2022

Quite perfumed, with flowers, licorice, smoke, espresso and fresh red fruits on the nose. The wine is supple in texture, full-bodied, rich, round and lush, with polished tannins and layers of sweet, red and black fruits with lift in the finish. This will age quite nicely. 92-94 Pts

6,299 Views

Tasted

Jun 8, 2020

2018
Château Prieuré-Lichine (Margaux)

Black, red and blue fruit, smoke, espresso and herbs connect in the nose. The wine is rich, concentrated, lush, round and polished. The fruit is ripe, dark, expressive and comes accompanied by coffee bean, licorice and dark cocoa nuances on the mid-palate and in the finish.

2,760 Views

Tasted

Mar 9, 2021

Inky in color, the wine is dark with a purple edge. Black fruit, espresso, flowers and licorice in the nose come on strong. Full-bodied, rich, long and deep on the palate, the long finish ends with ripe, silky fruits and cocoa. 93-95 Pts

6,803 Views

Tasted

Apr 19, 2019

2017
Château Prieuré-Lichine (Margaux)

Showing deep color, the wine opens with coffee bean, black cherry, wet earth and floral tenors. Soft and silky, round and full bodied, there is abundant sweet, fresh dark red fruit with a touch of oak and thyme in the finish.

4,971 Views

Tasted

Apr 26, 2018

2016
Château Prieuré-Lichine (Margaux)

The floral notes come along with a healthy dose of sweet oak,, licorice and plums, so this is going to need time to come together. Texturally, it is full-bodied, round, silky, polished and loaded with ripe, sweet, juice filled, luscious, dark red fruits.

5,317 Views

Tasted

Feb 10, 2019

Fresh, silky, ripe, round and with layers of black cherry, licorice, blackberry, espresso and floral notes, the wine is concentrated, lively and polished.

5,363 Views

Tasted

May 20, 2018

This deeply colored wine with its polished, silky tannins and fleshy, dark red fruit, presents you with opulence and charm.

8,099 Views

Tasted

Apr 29, 2017

2015
Château Prieuré-Lichine (Margaux)

Velvet tannins and a wealth of fruit, with a purity give this wine its character. Floral, with loads of dark cherry, plum and boysenberry, licorice, smoke, espresso and wet earth give the wine complexity. This keeps getting better and better each time I taste it. Starting with the initial barrel sample, another tasting in 2017 before bottling and again in bottle, each step of the wine, this is really popped into high gear. This should offer 30 years of pleasure.

6,332 Views

Tasted

Mar 12, 2018

A great effort here, the nose, with its cocoa, coffee bean and black cherry essence is a treat. On the palate, the wine is fresh and silky. The best wine yet produced from Prieure-Lichine.

6,105 Views

Tasted

Jul 12, 2017

With depth of color, this wine pops with espresso, cocoa, black cherry liqueur, silky, lush tannins and an opulent finish. The best wine yet produced from Prieure-Lichine. 92 - 94 Pts

5,558 Views

Tasted

Apr 21, 2016

2014
Château Prieuré-Lichine (Margaux)

Boysenberry, espresso, black cherry and licorice scents kick off the nose. Medium bodied, with a touch of too much oak at the moment, this needs time to develop, and integrate. While this is already better in bottle than barrel, in time, this should be an even better wine, as it continues to come together.

5,883 Views

Tasted

Feb 4, 2017

Medium-bodied with a nose of floral, black raspberry, licorice and smoke, this wine is approachable, fresh and plush with a round, chocolate covered cherry finish. 89-91 Pts

5,480 Views

Tasted

Apr 22, 2015

2013
Château Prieuré-Lichine (Margaux)

Light fresh cherries, licorice, flowers and oak create the nose. Soft, forward and already approachable, drink this on the young side.

4,237 Views

Tasted

Feb 11, 2016

Soft and polished, this medium-bodied charmer shows a core of sweet cherry, oak, licorice and earth, while its red berry personality renders it ready to drink on the early side of life. 89-90 Pts

2,028 Views

Tasted

Apr 20, 2014

2012
Château Prieuré-Lichine (Margaux)

Medium bodied, forward, correct, soft textured wine, without faults, but once past the floral, earthy, smoky black cherry nose, the wine is slightly less exiting and concentrated than it should be.

3,729 Views

Tasted

Mar 11, 2015

Showing polished tannins with ample plum, vanilla and black cherry notes that ends with an elegant, fresh finish. 90-92 Pts

3,154 Views

Tasted

Apr 25, 2013

2011
Château Prieuré-Lichine (Margaux)

Earthy and spicy, with licorice, black cherries and espresso in the nose, this forward, open, medium bodied wine ends with soft textures and dark red berries.

2,904 Views

Tasted

Feb 17, 2014

Blending 63% Cabernet Sauvignon, 32% Merlot and 5% Cabernet Franc, the wine is deep ruby in color; smoke, coffee, flint and blackberry notes are easy to find. Aged in 50% new oak, this Stephane Derenoncout-consulted wine is rich, round and supple, finishing with ripe, sweet black cherry jam and espresso bean. 89-91 Pts

4,051 Views

Tasted

Apr 19, 2012

2010
Château Prieuré-Lichine (Margaux)

Soft, round, ripe and filled with black and dark red berries, licorice and earth, the wine ends with fresh, plums, spice and blackberry. The final blend turned out to be 65% Cabernet Sauvignon, 30% Merlot and 5% Petit Verdot.

5,065 Views

Tasted

Feb 13, 2013

Prieure-Lichine From a blend of 50% Cabernet Sauvignon, 45% Merlot and 5% Petit Verdot, the perfume offers aromas of cassis, earth, flowers and spice. Full bodied with soft tannins, the rich cassis, feminine wine ends with an elegant finish. 91-94 Pts

4,079 Views

Tasted

Apr 20, 2011

2009
Château Prieuré-Lichine (Margaux)

Soft, round, polished and open, the licorice, flowers, smoke, plum and cherry tones are there from start, and keep on going. Drink this now for its up-front pleasure, or age it for more complexity.

3,617 Views

Tasted

Sep 20, 2019

On the nose, the licorice, jam, espresso and ripe fruit pops with no effort. Opulent in texture, the wine is silky and packed with ripe, sweet fruits coupled with notes of extremely ripe, or borderline over ripe fruits that give the wine an exotic character. Still young and primary, this should be a much better wine with anther 5 or more years of bottle age.

6,382 Views

Tasted

Jan 30, 2016

Black licorice, truffle, fresh brewed espresso, floral, blackberry and plum scents open up the wine. With silky tannins and soft round textures, the wine ends with a rich, long, fresh, pure wave of ripe, dark fruits.

8,258 Views

Tasted

Feb 1, 2012

2009 Prieure Lichine offers floral, licorice, cassis, and plum aromas. Rich, ripe, and full bodied, the wine ends with cassis, plum, and dark berry flavors. 90-92 Pts

8,542 Views

Tasted

Aug 26, 2010

2008
Château Prieuré-Lichine (Margaux)

The supple texture is the best part of this licorice, black raspberry, cherry, coffee and floral scented wine. Medium bodied and forward, this will drink well on the young side.

4,920 Views

Tasted

Dec 9, 2011

2007
Château Prieuré-Lichine (Margaux)

Medium bodied, refined, soft and perhaps best described as elegant, there is a nice, floral, earthy, cigar box and cherry character here, that you find from start to finish.

2,439 Views

Tasted

Sep 2, 2017

2006
Château Prieuré-Lichine (Margaux)

Medium bodied, silky, soft and avoiding much of the harder, firm tannins that are found in several wines from the vintage, the wine shows a floral, black raspberry, tobacco, earthy character. Starting to come around, another 3-5 years will bring out more of its softer, silky side, along with additional complexities.

4,115 Views

Tasted

Nov 10, 2016

2005
Château Prieuré-Lichine (Margaux)

It's always nice to be surprised to taste a wine and discover it's showing better than you remember it. With a nose filled with fennel, spice, cassis, blackberries, flowers, earth and hints of tobacco, this ripe, plush style of Margaux wine needs another 3-5 years before it truly begins showing its ample charms.

9,392 Views

Tasted

Aug 9, 2011

2004
Château Prieuré-Lichine (Margaux)

Medium bodied, soft, silky, fresh and displays its ripe, dark cherry, forest floor, coffee and tobacco character easily. The wine is drinking in its sweet spot today. Deceptively easy to drink today, there is no reason to age this hoping for further development. The wine was produced from a blend 55% Cabernet Sauvignon, 40% Merlot and 5% Petit Verdot.

3,727 Views

Tasted

Dec 20, 2017

2003
Château Prieuré-Lichine (Margaux)

Already showing most, if not all its charms, with a tobacco, earth, plum, black raspberry, vanilla and black cherry jammy nose, the wine is medium bodied with soft, round, textures. This is not for long term aging. While there is no hurry to drink it, I'd finish any bottles by the time it hits between 18 and 20.

4,651 Views

Tasted

Jan 28, 2013

2001
Château Prieuré-Lichine (Margaux)

Fully mature, the wine is soft, elegant and floral, Medium bodied, refined and starting to take on the patina of age, with its secondary, earthy, tobacco and herbal notes coupled with its red berry notes, this is ready to drink. The wine was made from a blend of 49% Merlot, 40% Cabernet Sauvignon, 9% Petit Verdot and 2% Cabernet Franc.

3,299 Views

Tasted

Jul 7, 2017

2000
Château Prieuré-Lichine (Margaux)

This is ready, willing and able to serve up a nice dose of black cherries, tobacco, cigar box and earthy notes. The texture is soft, smooth and round, the finish could be longer, but this elegant wine is in the perfect, sweet spot for drinking.

4,712 Views

Tasted

Jan 14, 2014

1990
Château Prieuré-Lichine (Margaux)

Fully mature, with a tertiary nose of cherry pipe tobacco, wet earth, cedar wood, cherries and cigar box aromatics. Soft, polished, medium bodied and elegant, the wine is easy to drink and like. There is no reason to hold this wine any longer. The bottle was popped and poured.

6,134 Views

Tasted

Feb 3, 2016