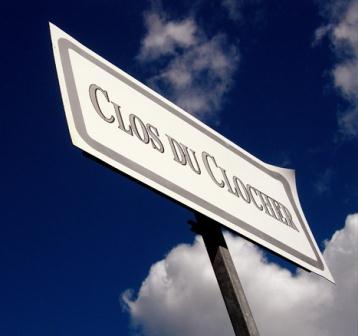 Learn everything about Clos du Clocher Pomerol with wine tasting notes and wine with food pairing tips. Learn the best vintages, a history of the property, and information on the vineyards and winemaking. If you want to read about other important, Bordeaux Chateaux: Links to all Bordeaux Wine Producer Profiles
Clos du Clocher History, Overview
Clos du Clocher was founded in 1924 by Jean Baptiste Audy who started out with a small plot of vines near the church of Pomerol.
The property was put together and created in a piecemeal fashion, one parcel or row of vines at a time. Since the original formation of Clos du Clocher, the estate has grown to three plots, totaling 4.6 hectares in their Right Bank vineyards.
Jean Baptiste Audy, who is responsible for the creation of Clos du Clocher was already familiar with the Bordeaux wine trade when he took over the property, as he was by that time an experienced Bordeaux wine negociant before he added chateau owner and winemaker to his growing list of credits.
The wines being produced at Clos du Clocher since 2009 have never been better. This is a Pomerol property to watch as prices have not caught up with their level of quality. While 2009 and 2010 were quite good, their 2015 is the best ever produced at Clos du Clocher!
Clos du Clocher Vineyards, Terroir, Grapes, Winemaking
The 4.6-hectare vineyard of Clos du Clocher is planted to 70% Merlot and 30% Cabernet Franc. Clos du Clocher in Pomerol is situated in the Catusseau sector, not too far from Chateau La Croix St. Georges. Clos du Clocher has a terroir with clay, gravel, and sand soils on slopes reaching up to 30 meters at their peak.
The vineyard is divided into 4 main parcels. However, their best terroir is their gravel and clay soils located not that far from vines owned by Chateau LatourPomerol and Chateau La Fleur Petrus. They also have vines planted next to Trotanoy. Those parcels are used to produce their Grand Vin.
The vines are on average 25 years of age. But they have old vines as well. In fact, their oldest parcel of vines dates back to 1957. Those vines were planted just after the devastating frost.
To produce the wine of Clos du Clocher, vinification takes place in cement tanks that vary in size from 19 hectoliters up to 91 hectoliters. The wine undergoes malolactic fermentation in the barrel.
The wine is aged in about 60% new, French oak barrels for between 16 and 20 months. Starting with the 2014 Bordeaux vintage, the estate began vinifying a portion of the harvest using micro-vinification techniques, meaning that they are now vinifying a portion of their production entirely in French oak barrels.
The estate is managed by Jean Baptiste Bourotte, a direct descendant of the founder, Jean Baptiste Audy. Michel Rolland is the consultant for Clos du Clocher. In 2010, the estate renovated its wine-making facilities which included the construction of an entirely new wine cellar.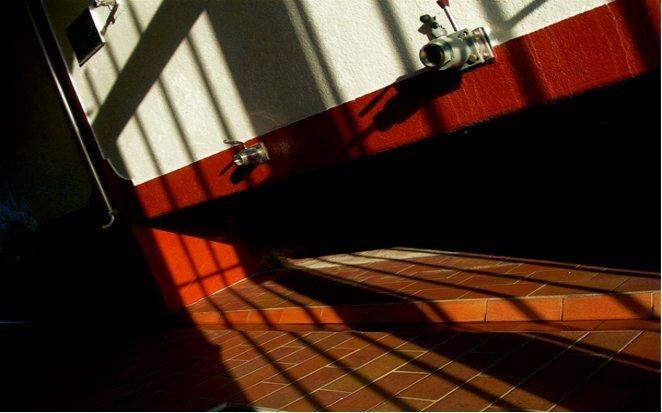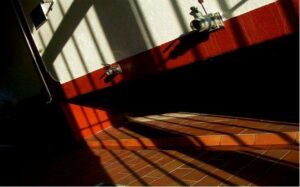 The average annual production is close to 2,000 cases of Clos du Clocher per vintage. The property also produces a second wine, Monregard la Croix.
The best vintages of Clos du Clocher are: 2022, 2021, 2020, 2019, 2018, 2017, 2016, 2015, 2014, 2012, 2010, 2009, 2006, 2005, 2001 and 2000. It is important to note that starting with the 2015 vintage, the estate has never made better wine!
When to Drink Clos du Clocher, Anticipated Maturity, Decanting Time
Clos du Clocher needs some time before it can be enjoyed. Young vintages can be decanted for an average of 1 hour or more. This allows the wine to soften and open its perfume.
Older vintages might need very little decanting, just enough to remove the sediment. Clos du Clocher is usually better with at least 3-5 years of bottle age. Of course, that can vary slightly, depending on the vintage character. Clos du Clocher offers its best drinking and should reach peak maturity between 4-17 years of age after the vintage.
Serving Clos du Clocher with Wine, Food, Pairing Tips
Clos du Clocher is best served at 15.5 degrees Celsius, 60 degrees Fahrenheit. The cool, almost cellar temperature gives the wine more freshness and lift. Clos du Clocher is best served with all types of classic meat dishes, veal, pork, beef, lamb, duck, game, roast chicken, roasted, braised and grilled dishes. Clos du Clocher is also good with Asian dishes, hearty fish courses like tuna, mushrooms and pasta.
Aside from Chateau Clos du Clocher, the family also own several other Bordeaux wine producing properties including: Chateau Bonalgue, Chateau Monregard La Croix and Chateau Burgrave in Pomerol, plus estates in Lalande de Pomerol Chateau Les Hauts Conseillants and Chateau Les Hauts Tuileries, as well as two chateau located in Lussac Saint Emilion, Chateau de Coullat and Les Echevinxs. In St. Emilion they own Chateau La Fleur de Jaugue.
The family also owns a well-known Bordeaux negociant company located in the city of Libourne, which is the business center for the Right Bank.
Clos du Clocher Wine Tasting Notes
22 Vintages 83,869 Views Sort by Vintage-Rating
2022
Clos du Clocher (Pomerol)

Silky cherries, plums, cocoa, and violets in the perfume, the wine is medium/full-bodied, vibrant, opulent, silky, lush, and polished. The finish continues its theme of dark chocolate-covered fruit, espresso, and sensuous textures from the mid-palate through to the silky, long finish. The wine blends 70% Merlot with 30% Cabernet Franc. 14.5% ABV, 3.65 pH. Drink from 2024-2045. 95-97 Pts.

1,066 Views

Tasted

May 8, 2023

2021
Clos du Clocher (Pomerol)

Dark cherries, wet earth, licorice, flowers, leafy herbs, and savory plums are all over the place here, in the nose and on the crisp, savory, creamy palate. The addition of more Cabernet Franc in the blend this year added a lot to the wine. The wine blends 70% Merlot with 30% Cabernet Franc. Drink from 2024-2038. 91-93

1,752 Views

Tasted

May 20, 2022

2020
Clos du Clocher (Pomerol)

If you ever wondered what flowers dipped in chocolate, with fresh squeezed, sweet and spicy cherries smelled like, look no further. Medium-bodied, soft, and silky with fabulous lift, and purity, the wine leaves you with velvet textured plums, and chocolate in the long finish. Could this be the best vintage of Clos du Clocher ever produced? Drink from 2024-2045.

1,242 Views

Tasted

Mar 21, 2023

Almost opaque in color, the perfectly ripe fruit is made better with its sexy, silk and velvet textures. Full-bodied, rich, sensuous and packed with layers of sweet, fresh, vibrant, hedonistic fruits, this is probably the best vintage of Clos du Clocher produced yet. 93-95 Pts

3,576 Views

Tasted

Jun 3, 2021

2019
Clos du Clocher (Pomerol)

Even better than it was in barrel, the wine explodes with nuances of truffles, cocoa. violets, roses, espresso, smoke and an assortment of red and black plums. The wine is rich, full, deep and velvety, with perfectly ripe fruits that come in waves, building and expanding as you enjoy all the silky-textured fruits on your palate. This is clearly the best Clos du Clocher ever produced! Drink from 2024-2045.

2,348 Views

Tasted

Mar 29, 2022

Flowers, black cherry, gun powder and a touch of mint on the nose get your initial attention. But the best part of the wine is on the medium-bodied, soft, silky, elegant, refined and long palate, that carries all the sweet, ripe, fresh, pure cherry and plum notes that end with a shot of chocolate. 91-93 Pts

3,945 Views

Tasted

Jun 8, 2020

2018
Clos du Clocher (Pomerol)

Another wine that is showing much better in bottle than in barrel, here you find seductive layers of red and black pit fruits, truffle, flowers, cocoa and licorice with silky textures and a sensuous finish. The wine blends 70% Merlot with 30% Cabernet Franc.

2,493 Views

Tasted

Mar 9, 2021

Flowers, black raspberries and herbs combine on the nose. On the palate, the wine is elegant, soft and polished with silky tannins and sweet, ripe plums along with olive tapenade in the finish. Give this a few more years to allow it to soften. The wine blends 70% Merlot with 30% Cabernet Franc. 90-92 Pts

3,245 Views

Tasted

Apr 19, 2019

2017
Clos du Clocher (Pomerol)

Quite floral with black raspberry, cherry and plum notes, the wine is medium bodied, silky and soft with a good-sized jolt of verve in the finish.

2,530 Views

Tasted

Apr 26, 2018

2016
Clos du Clocher (Pomerol)

Plummy, sensuous, and fleshy, the fruit feels just great on your palate. The wine is plush and polished with richness and silky textures in the finish. This could be the best value in Pomerol, an ever increasingly expensive appellation.

3,753 Views

Tasted

Sep 21, 2019

Lush, soft, opulent, deep red fruits, licorice and perfectly ripe black cherries with a hint of chocolate that comes through in the finish. And it sells for a fair price too!

3,626 Views

Tasted

May 19, 2018

Silky, soft, polished plums, earth and cocoa with supple textures and a tasty, plummy finish.

3,637 Views

Tasted

Apr 29, 2017

2015
Clos du Clocher (Pomerol)

Long, rich, polished and silky, this is a beauty. The fruit is ripe, the textures are polished and velvety, and the finish delivers plenty of both attributes.

4,510 Views

Tasted

May 21, 2018

The best vintage ever from Clos du Clocher rocks with its polished, silky textures and ripe, sweet, dense plums.

3,130 Views

Tasted

Jul 12, 2017

Silky and long with truffles, black cherry, soft, polished tannins and a refined, elegant, silky, chocolate and ripe, sweet, juicy plum finish. Yes, I like this wine. 93 - 95 Pts

2,289 Views

Tasted

Apr 27, 2016

2014
Clos du Clocher (Pomerol)

With licorice, earth, red plum and espresso in the forefront, this wine is medium bodied, soft, forward and serves up a brilliant red fruit finish. 89-91 Pts

3,436 Views

Tasted

Apr 24, 2015

2013
Clos du Clocher (Pomerol)

With coffee bean, herbs, mint, cocoa and red berries in the nose, this light style of Pomerol is on the fresh side with tangy, red berries in the finish. 86-88 Pts

1,956 Views

Tasted

Apr 25, 2014

2012
Clos du Clocher (Pomerol)

Sweet plums, cherries and licorice open to a plush textured, fresh, ripe blast of licorice and plum notes.

2,487 Views

Tasted

May 15, 2015

Coffee bean and a mélange of fresh juicy plums open to a sweet mouthful of fresh black raspberries, while cocoa, spice and cherry liqueur add up to a delicious, well-priced Pomerol. 91-93 Pts

3,484 Views

Tasted

Apr 26, 2013

2011
Clos du Clocher (Pomerol)

Sweet, round, ripe and polished with ample plum and chocolate. 88-91 Pts

2,032 Views

Tasted

Apr 21, 2012

2010
Clos du Clocher (Pomerol)

The forward, open style makes this Pomerol a fun wine to drink already. With ample layers of ripe black cherry, licorice and oak, the wine is plush, plump, polished and fairly priced, finishing with sweet, ripe, chocolate covered cherries.

2,094 Views

Tasted

May 7, 2013

2009
Clos du Clocher (Pomerol)

2009 Clos du Clocher is medium bodied, and opens with aromas of dark plums, black cherries, and bitter chocolate. It should show well young. 88-90 Pts

4,726 Views

Tasted

Jun 29, 2010

2008
Clos du Clocher (Pomerol)

With a spicy, black cherry and oak perfume, this medium bodied, soft textured Pomerol is already showing well. Give it another year or two for this chocolaty, plum filled wine to develop further complexities.

3,595 Views

Tasted

Sep 9, 2011

2006
Clos du Clocher (Pomerol)

This is really turning out nice, with its ripe, plum, black cherry and smoky, truffle notes. Soft, round and with enough tannins and structure, to age and improve for at least 15 or more years, this is a value priced Pomerol.

2,337 Views

Tasted

Dec 13, 2017

2005
Clos du Clocher (Pomerol)

Chocolate covered cherries, earth, floral and fresh herbs dominate the perfume. Medium bodied, with round textures, this supple Pomerol wine is developing nicely, ending with polished licorice and black raspberries.

3,168 Views

Tasted

Aug 19, 2011

2004
Clos du Clocher (Pomerol)

Fully mature, medium-bodied, soft, earthy, truffle-packed wine with hints of cocoa and red plums that is at its peak of maturity.

1,580 Views

Tasted

Aug 25, 2021

2001
Clos du Clocher (Pomerol)

Fully developed, soft textured, elegant, earthy, medium bodied, ripe, cherry filled wine with hints of truffle on the nose. This is not a wine for further aging. Drink up as it its only going to fade from here.

3,130 Views

Tasted

Dec 10, 2018

2000
Clos du Clocher (Pomerol)

Medium bodied, better on the nose with its truffle and cherry charms than on the palate with its soft, bright cherry finish. I doubt this is going to improve much from here.

2,511 Views

Tasted

May 9, 2014

1998
Clos du Clocher (Pomerol)

What a nice surprise from this seldom tasted Pomerol. Aromas of truffle, spice, black cherry, cocoa and plum lead to a medium/full bodied wine with round textures and a plush plum, chocolate and black plum filled finish. Fully mature, this should deliver pleasure for at least another 5-10 years.

2,290 Views

Tasted

Jul 15, 2011

1990
Clos du Clocher (Pomerol)

On the bright, red berry side, edging to the spicy, wild strawberry part of the fruit spectrum. Medium bodied, with a rusticity to the tannins, and a growing crispness to the sweet and tart, earthy red fruits in the finish. This needs to be consumed.

1,901 Views

Tasted

Jan 1, 2018