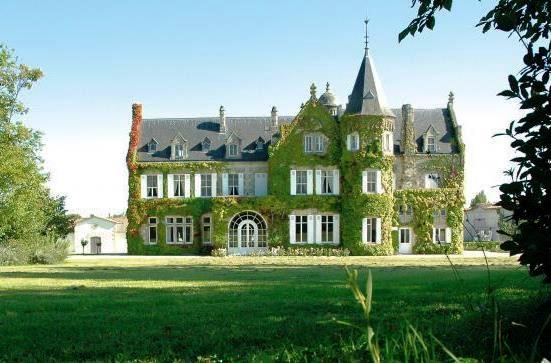 Learn everything about Chateau Lascombes Margaux Second Growth with wine tasting notes and wine with food pairing tips. Learn the best vintages, the history of the property, and information on the vineyards and winemaking. If you want to read about other important, Bordeaux Chateaux: Links to all Bordeaux Wine Producer Profiles
Chateau Lascombes History, Overview
Chateau Lascombes takes its name from one of its earliest owners who possessed the estate in the 17th century, Antoine, Chevalier de Lascombes. Born in 1625, Lascombes inherited the estate from the Durfort de Duras family. The Durfort de Duras family was well established in Margaux as they had their own eponymous estate, Chateau Durfort, which later became Durfort Vivens.
In the late 1700s, Comte Jean-Jules Theophile Chaix-d'Est-Ange, the owner of Lascombes purchased Chateau Marquis dAlesme. He wanted to combine both Margaux vineyards to create one large Medoc property. At one point in time, the original chateau at Marquis d'Alesme was used as a business office for Chateau Lascombes.
The estate was known as Domaine de Lascombes until 1860. Through numerous sales and inheritance issues, Lascombes passed through a myriad of owners, until 1926 when it became part of the Ginestet family holdings. At the time, they were the owners of Chateau Margaux. During the later stages of World War II, Lascombes was used by Allied forces as an army headquarters.
Chateau Lascombes The Modern Age
In 1952, Chateau Lascombes was purchased by a group of investors headed by Alexis Lichine. The group included the wealthy American David Rockefeller. By the 1950's Chateau Lascombes had suffered from close to complete neglect. The vineyards needed extensive replanting, the chateau required refurbishing and the entire wine-making facilities demanded modernizing.
While the original 50,000 GBP price seemed cheap, the new owners spent a small fortune bringing Lascombes into proper shape. Shortly before the sale of the Medoc property took place, Alexis Lichine also purchased another Margaux estate, Chateau Prieure Lichine.
Under Alexis Lichine, the production of Lascombes almost tripled before selling the estate. In 1971 the company was taken over by the British brewing company Bass Charrington. This brought the Alexis Lichine era in Bordeaux to an end.
Following the acquisition by the Bass Group, which also owned Chateau Latour in Pauillac, Bordeaux winemaker Rene Vanatelle was brought on board. Rene Vanatelle determined that only 50 hectares of their planted acreage were able to produce wines of Second Growth quality.
The lesser quality terroir was from that point forward used to produce their second wine, Segonnes. Rene Vanatelle however, continued expanding the main vineyard, buying more land from another chateau. In 1997, prior to his retirement, Rene Vanatelle introduced a new second wine, Chevalier de Lascombes in 1982.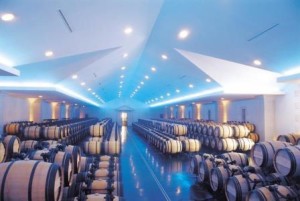 In 2001, Lascombes was purchased for $67 million by the American-based Colony Capital group. The new owners invested heavily in modernizing the Left Bank estate of Chateau Lascombes, which had been considered an underperformer in relation to its classification.
The company reportedly spent an additional $47 million on renovations to the entire estate that included major replanting of the vineyards as well as the construction of a completely new winemaking facility that included a four-level, gravity-fed vat room and new barrel aging cellars.
Combined with all these improvements, Colony Capital brought in three, heat hitters to improve the wine at Chateau Lascombes, Michel Rolland, Dr. Alain Raynaud and Yves Vatelot of Chateau Reignac all worked together for a time. Eventually, Michel Rolland was left in charge as the sole consultant.
Colony Capitol offered the property for sale in 2007. In 2008, it was reported that Lascombes had rented vineyards belonging to Chateau Martinens, a former Cru Bourgeois, which had 28 hectares (69 acres) of vineyards within AOC Margaux plus 25 hectares of vines planted in the Haut Medoc appellation.
After being on the market for close to 4 years, on July 9, 2011, Chateau Lascombes, Margaux sold for almost $300,000,000! The purchaser, La Mutuelle, "MACSF" (Mutuelle d assurance des services de sante francais) an insurance company is the largest insurer of health professionals like doctors, nurses, and others working in France.
Chateau Lascombes was resold just a few years later in late 2022 to Gaylon Lawrence. Gaylon Lawrence is also the owner of Heitz Cellars, as well as other vineyards in Napa Valley through his holding company, Lawrence Family Wine Estates. One of the first moves made by the new owner was to bring in Axel Heinz, the long-time director of Ornellaia and Masseto to manage Lascombes.
Chateau Lascombes Vineyards, Terroir, Grapes, Winemaking
The large, 120-hectare vineyard of Chateau Lascombes is planted to 50% Merlot, 45% Cabernet Sauvignon and 5% Petit Verdot. Although there are a few Cabernet Franc vines in the vineyard as well. At 120 hectares of vines, Chateau Lascombes is the largest vineyard in the Margaux appellation.
As you would expect, with a vineyard that large, the quality of the terroir can vary, depending on the parcel. Their vines are scattered around the appellation with parcels in Cantenac, Margaux, and Soussans. Their best vines are well placed on gravel hillside terroir that reaches up to 20 meters in elevation at its peak.
On average, the vines are 35 years of age. The vine density of the vineyard varies from 8,000 to 10,000 vines per hectare. The terroir is gravel, clay, sand, and limestone soils which are laid over sandstone and clay with iron deposits.
Chateau Lascombes Winemaking
To produce the wine Chateau Lascombes, vinification takes place in a combination of wood and stainless steel vats. Over the past few years, the amount of new oak used to age the wine has been fortunately reduced. The wine is aged in an average of 80% new French oak barrels for 18 months. There is a second wine, Chevalier de Lascombes.
The production is large here. The estate can produce up to 50,000 cases of wine per vintage, split between the first and second wines.
There is also a third wine, which made its debut in 2007, that is produced from 25 hectares of vines located just outside Margaux in the Haut Medoc appellation. The third wine is sold under the name of Le Haut-Medoc de Lascombes.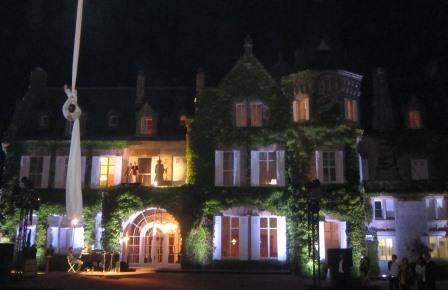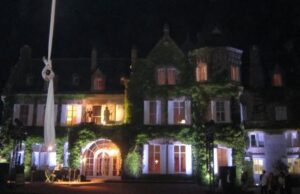 The best vintages of Chateau Lascombes are: 2022, 2021, 2020, 2019, 2018, 2017, 2016, 2015, 2014, 2012, 2010, 2009, 2008 and 2001.
The wine made here today is a major step up in quality from what the Chateau released in the early '90s, '80s, and '70s, etc. However, this is perhaps the most modern-styled wine of Margaux being produced by any chateau today. It's rich, fleshy, ripe, and occasionally jammy and in some vintage, the wine can show too much oak when tasted young.
With time, all those elements should come together and turn this into an outstanding Bordeaux wine. But some vintages have maintained an overly, oaky personality. The wine is considered controversial because while it has garnered high, scores from Robert Parker, many tasters and consumers have not agreed, due to the oaky character, calling the wine quite modern in style.
When to Drink Chateau Lascombes, Anticipated Maturity, Decanting Time
Chateau Lascombes can be enjoyed on the young side with decanting, due to its round forward style. Young vintages can be decanted for an average of 2-3 hours, give or take. This allows the wine to soften and open its perfume. Older vintages might need very little decanting, just enough to remove the sediment.
Chateau Lascombes is usually better with at least 7-10 years of bottle age. Of course, that can vary slightly, depending on the vintage character. Chateau Lascombes offers its best drinking and should reach peak maturity between 10-25 years of age after the vintage.
Serving Chateau Lascombes, with Wine, Food, Pairing Tips
Chateau Lascombes is best served at 15.5 degrees Celsius, 60 degrees Fahrenheit. The cool, almost cellar temperature gives the wine more freshness and lift.
Chateau Lascombes is best served with all types of classic meat dishes, veal, pork, beef, lamb, duck, game, roast chicken, roasted, braised, and grilled dishes. Chateau Lascombes is a perfect match with Asian dishes, hearty fish courses like tuna, mushrooms, and pasta as well as cheese.
Château Lascombes Wine Tasting Notes
26 Vintages 213,473 Views Sort by Vintage-Rating
2022
Château Lascombes (Margaux)

Deep in color, the wine is lush, concentrated, polished, full-bodied, and packed with toasty oak, black currants, blackberries, black cherries, espresso and cocoa. This is incredibly creamy, but it is also quite oaky, so it is not for the oak averse. If you let it age it a bit, the oak could become better integrated into the wine. Drink from 2027-2050. 92-94 Pts.

1,449 Views

Tasted

May 8, 2023

2021
Château Lascombes (Margaux)

With good dark color, the wine is soft, round, forward, polished and already shows its ripe, dark, red fruits, espresso, smoke and cocoa charms easily, Drink from 2024-2040. 91-93

1,592 Views

Tasted

May 20, 2022

2020
Château Lascombes (Margaux)

Still quite oaky at the moment, so it takes a little effort to find its floral, spice and dark cherry essence. Round-in-texture with a lush, opulent, albeit, oaky finish, perhaps with time, the wood will become better integrated. Drink from 2025-2045.

1,677 Views

Tasted

Mar 21, 2023

Full-bodied, round, lush, rich and polished, the fruit is ripe, sweet and intense. But there is a strong oak component in the finish that is going to need time to integrate. 90-92 Pts

1,929 Views

Tasted

May 20, 2021

2019
Château Lascombes (Margaux)

Dark in color, the wine is equally dark on the palate with its layers of black cherry, plum, licorice and chocolate. With a nose that starts off with oak, smoke, black fruit, herbs and coffee bean, the next step is the wine hitting your palate. Avoirdupois in nature, round, lush, opulent, chocolate-covered fruits, licorice and smoky oak in the finish stay with you. The oak seems to be dialed back and now you find more freshness and cleaner fruits, which I like a lot. Drink from 2024-2045.

1,672 Views

Tasted

Mar 29, 2022

With a nose that starts off with oak, smoke, black fruit, herbs and coffee bean, the next step is the round, lush, opulent, juicy fruits coating your palate. Avoirdupois in nature, the chocolate covered fruits, licorice and smoky oak in the finish stay with you. The wine is a blend of 50% Cabernet Sauvignon, 45% Merlot and 5% Petit Verdot reaching 14.5% ABV. 91-93 Pts

4,596 Views

Tasted

Jun 8, 2020

2018
Château Lascombes (Margaux)

With a smoke filled nose of plum, espresso, licorice, cigar box and roasted dark red fruits, the wine is round, lush and full-bodied with espresso and dark chocolate that rise along with all the ripe, dark red berries in the finish. It is going to take time for the oak to integrate, therefore, you will need to be either oak tolerant or very patient with this one.

2,000 Views

Tasted

Mar 9, 2021

Round, forward, ripe and lush with real fatness to the fruits, this wine is concentrated, and full-bodied with plenty of smoke, licorice and espresso to accompany all that black fruit. It is going to take time for the oak to integrate therefore you will need to be either oak tolerant or very patient with this one. 91-93 Pts

2,364 Views

Tasted

Apr 19, 2019

2017
Château Lascombes (Margaux)

Oaky, round, dense, smoky and forward, this is decidedly modern in character, texture and style. The black cherries, licorice, espresso, smoke and oak will be much better when they meld together.

3,701 Views

Tasted

May 14, 2020

A bit of a drag queen with its fruity character and outgoing nature, the wine is round and flashy. The fruit is ripe and sweet, damp with warm earth, tobacco and licorice. Made from blending 57% Cabernet Sauvignon, 40% Merlot and 3% Petit Verdot, this is the first vintage in recent times made from a Cabernet dominated blend. The wine is aging in 50% new, French oak barrels, which is a choice I hope they stick with, as the wines in the past often suffered from too much oak.

3,800 Views

Tasted

Apr 26, 2018

2016
Château Lascombes (Margaux)

Round, fleshy, ripe and with a strong espresso and smoke character to the ripe, dense, dark fruits, give this concentrated, lush round time in the cellar for everything to come together. Perhaps 10 years or more will be about right.

6,806 Views

Tasted

Sep 21, 2019

Dark in color, fleshy round, ripe and rich, with a healthy dose of oak, smoke, licorice and black cherries. The wine is concentrated, long and fleshy.

5,092 Views

Tasted

Feb 10, 2019

With a good depth of color, the black and deep red fruits are aided by smoke, licorice and fresh brewed espresso. Fleshy and lush, the finish shows a lot of toasty oak, that masks the fruit to some degree. The wine was made from a blend of 50% Merlot, 47% Cabernet Sauvignon and 3% Petit Verdot.

4,105 Views

Tasted

Apr 29, 2017

2015
Château Lascombes (Margaux)

Dark in color the wine is deep in color, the fruits are dark, there is flesh, sweetness and oak, but the texture is voluptuous, and with all that ripe fruit, everything works, coming together nicely.

4,127 Views

Tasted

May 21, 2018

Clearly the best vintage of Lascombes in the modern era. The wine is deep in color. Full bodied and richly textured, it takes little effort to find the smoke, espresso, black cherry and flowers that are here in abundance. There is ample fruit to envelop the oak through to the voluptuous finish. The wine has really jumped up in quality, after its sojourn in barrel.

3,027 Views

Tasted

Mar 12, 2018

Dark in color with an espresso, licorice, smoke and black cherry nose, this wine is voluptuous in texture with an oaky finish which, hopefully, will integrate fully, as the fruit is ripe, sweet and delicious. 91 - 93 Pts

3,162 Views

Tasted

Apr 21, 2016

2014
Château Lascombes (Margaux)

Medium bodied, with an oaky component that adds roundness and fat to the black cherry filled wine, but there is also a lot of espresso, and smoke at the moment.

2,432 Views

Tasted

Feb 4, 2017

Coffee beans, anise, oak and dark cherries fill the nose but in the mouth, a strong oaky edge distracts from the licorice and ripe plum finish. 89-91 Pts

3,072 Views

Tasted

Apr 22, 2015

2013
Château Lascombes (Margaux)

Good color, with an upfront blast of oak, licorice, espresso, plum and cherry, the wine is round in texture, giving it an early up front appeal, but it also feels forced for the vintage.

2,111 Views

Tasted

Feb 11, 2016

One of the deepest colored wine from the vintage, this wine has a distinct oak-filled nose, soft tannins and an oaky, black raspberry finish. Not for the oak averse. From a blend of 50% Merlot, 45% Cabernet Sauvignon and 5% Petit Verdot, the wine reached 13% ABV and is aging in 80% new, French oak. 88-89 Pts

2,457 Views

Tasted

Apr 20, 2014

2012
Château Lascombes (Margaux)

From a blend of 50% Merlot, 45% Cabernet Sauvignon and 5% Petit Verdot, the wine displays an espresso bean, blackberry, and cherry nose, with hints of blue fruit in the background. Ripe, round and open, this should deliver pleasure on the young side of life.

3,375 Views

Tasted

Mar 11, 2015

Oak, earth and cassis notes with an oaky licorice and blackberry finish. 89-91 Pts

3,032 Views

Tasted

Apr 25, 2013

2011
Château Lascombes (Margaux)

Blending 55% Merlot, 40% Cabernet Sauvignon and 5% Petit Verdot, this is one of the riper, more ABVic wines of the vintage. Deep in color, with a nose of fresh brewed espresso, vanilla bean, licorice, chocolate and black cherries, this lush textured, open wine finishes with licorice, oak and dark fruits.

3,853 Views

Tasted

Feb 17, 2014

From a blend of 50% Merlot, 45% Cabernet Sauvignon and 5% Petit Verdot, the wine sports deep ruby color. Coffee, bitter chocolate, boysenberry jam and smoke create the perfume. Full-bodied, rich, ripe and round, the wine finishes with chocolate-covered espresso bean and jammy black cherry. 89-91 Pts

4,359 Views

Tasted

Apr 19, 2012

2010
Château Lascombes (Margaux)

Espresso bean, coffee, licorice, chocolate and jammy blackberries create the aromatics. On the palate, the wine is lush, opulent and rich, there is a touch of heat in the powerful, ripe, oaky finish.

11,074 Views

Tasted

Feb 13, 2013

Lascombes was one of the few estates in the Medoc to use more Merlot in their blend than they included in 2009. With a blend of 55% Merlot, 40% Cabernet Sauvignon and 5% Petit Verdot, the wine is deep ruby with blue, purple accents. On the nose, violets, oak, cassis and forest floor aromas are easy to find. Concentrated with ripe fruit, cassis, tannin and wood, this plush textured, tannic wine, finishes with chocolate, cassis and coffee flavors. 90-93 Pts.

6,428 Views

Tasted

Apr 20, 2011

2009
Château Lascombes (Margaux)

With noticeable oak, licorice, jam, smoke and ripe, black and blue fruits, this rich, concentrated, supple wine, produced from a blend of 48% Cabernet Sauvignon, 48% Merlot and 4% Petit Verdot ends with a rich, chocolate coated, blackberry, coffee and licorice finish. I like the wine. But I'd like to see a little less oak.

10,106 Views

Tasted

Feb 1, 2012

2008
Château Lascombes (Margaux)

Oak, earth, blackberry, cassis, fennel and pepper open to a plush, round, wine with an opulent, forward, personality. The percentage of new oak has been toned down, which is a good thing

10,238 Views

Tasted

Jan 28, 2011

08 Château Lascombes is deeply colored. Oak, blackberry, cassis, and chocolate covered fruit start off the aromatics. The tannins are sweet and ripe. The wine finishes with a mouthful of ripe fruit with a kiss of oak. 90-92 Pts

9,657 Views

Tasted

Aug 31, 2009

2007
Château Lascombes (Margaux)

Still holding on to its initial oaky character, the red fruits are starting to fade in this medium bodied wine. Drink up.

3,660 Views

Tasted

Jul 6, 2017

2006
Château Lascombes (Margaux)

With a pronounced espresso bean, smoke, licorice and chocolate covered, black plum and dark cherry nose, the oak continues to dominate the character of the wine. Round, lush and fruity on the palate, lovers of this style of wine will probably like it more than I did. The wine was produced from a blend of 50% Merlot, 45% Cabernet Sauvignon, and 5% Petit Verdot.

5,358 Views

Tasted

Feb 2, 2016

2005
Château Lascombes (Margaux)

Pungent aromas of vanilla, blackberry, blueberry, licorice, black cherry and espresso. Thick, rich, dense, lush and polished, this powerful, fruit filled Margaux wine demands up to a decade to shed its oak dominated personality.

16,479 Views

Tasted

Jul 15, 2011

Rich, ripe and opulent. Filed with sweet, jammy black fruit, coffee and vanilla notes. As is the case for numerous Chateau in 2005, this is the finest Lascombes produced in modern times. While oaky at this stage, with this much concentration of ripe fruit, things should come togetheranf the oak will integrate for this wine with time.

9,297 Views

Tasted

Jan 20, 2008

2004
Château Lascombes (Margaux)

Ready for prime time drinking, the oak is still prevalent. But once past the espresso, vanilla, character, the medium bodied, soft, textured wine delivers a fresh, cherry, tobacco, earthy, forest floor note from start to finish, with the character of the cooler temperatures from the 2004 vintage.

5,841 Views

Tasted

Jun 12, 2016

Lush, round and fleshy, the wine still retains an oaky character that depending on your point of view, adds, or detracts from the smoky, ripe, sweet, blackberries, tobacco, earth and round textures. The wine was made from a blend of 50% Merlot, 45% Cabernet Sauvignon and 5% Petit Verdot.

5,469 Views

Tasted

Jan 4, 2015

2003
Château Lascombes (Margaux)

Oaky from start to finish. Once past the espresso and vanilla notes, the wine is fat, lush and serves up a healthy dose of sweet, fleshy, jammy black raspberries and cherries. This is a specific style of wine that is not going to work for traditionalists.

5,289 Views

Tasted

Jun 18, 2014

Oak, vanilla, smoke, licorice, black cherry and coffee bean notes opened to a plush, fat, lush wine that ended with black cherry jam and more oak sensations. This style will please some tasters more than others.

5,408 Views

Tasted

Mar 27, 2013

2001
Château Lascombes (Margaux)

Fully ready for prime time the wine is soft, round and on the floral, earthy, black cherry side of the style range. Not at all over oaked, as you find in numerous, subsequent vintages, the wine is medium/full bodied, delivering freshness and ripe, earthy, red fruits in the finish.

5,796 Views

Tasted

Sep 18, 2017

2000
Château Lascombes (Margaux)

Tasting older than its true age, this medium bodied, black cherry tobacco scented, earthy, soft wine is in its prime time, drinking window. The oak is not obtrusive. This is not a wine for long term again. No hurry to drink it, but I'd finish any bottles over the next 7-10 years.

5,251 Views

Tasted

Sep 11, 2013

1989
Château Lascombes (Margaux)

Earth, steel, spice, tobacco, and olives are easy to find in the perfume. The wine finishes with a light, strawberry note. Medium bodied, this wine reached full maturity years ago. Lascombes is another outstanding property currently making much better wine today than they did in `89.

7,448 Views

Tasted

Jun 20, 2009

1966
Château Lascombes (Margaux)

Fully mature, with loads of smoke, cigar box, burning campfire, olive tapanade, truffle and cherry notes, the medium/full bodied, soft, silky wine felt great on the palate. This is a really nice example of a fully mature Bordeaux that will not break the bank.

5,063 Views

Tasted

Feb 3, 2015

1929
Château Lascombes (Margaux)

A perfect example of aged Bordeaux at its best. The sweet, red fruits, tobacco, forest floor, Cuban Cigar and truffle notes on the nose grabbed you The still vibrant, fresh, round textured, kirsch and pure cherry finish was bright, fresh, clean and long.

3,442 Views

Tasted

Dec 15, 2014

1928
Château Lascombes (Margaux)

I'm not sure what I liked more, the earthy, spicy, smoke, tobacco, leaf, stone and cherry aromatics, or the slightly strict, but still elegant, earthy fruits in the finish. Lascombes was a much smaller estate in those days, so this beauty was produced from vines planted in what is their best terroir, before the property added various other terroirs to increase its size and production. With this bottle, it was easy to see how this estate was named a Second Growth in 1855.

2,085 Views

Tasted

Nov 10, 2017

The brick colored wine was all truffles, forest, earthy, leather and spice with hints of dark fruit. The elegant textures expressed the unique, syrupy patina of age. It is hard to imagine this wine is almost 80 years old.

4,294 Views

Tasted

Dec 1, 2007