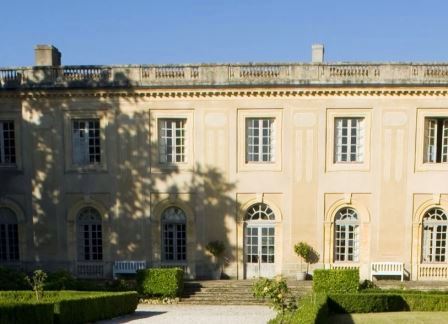 Learn everything about Chateau Nairac Sauternes, Deuxiemes Crus with wine tasting notes, wine, and food pairing tips, best vintages, a history of the property, information on the vineyards, and winemaking. If you want to read about other important, Bordeaux Chateaux: Links to all Bordeaux Wine Producer Profiles
Chateau Nairac History, Overview
Chateau Nairac is an old Bordeaux estate that traces its roots and name all the way back to 1777 when it was purchased by Elysee Nairac, which as you can surmise, was where the estate took its name. Elysee Nairac is responsible for creating the chateau, vineyards, and grounds that are still in use today.
During the mid-1800's Chateau Nairac was owned by Bernard Capdeville who also possessed another property in the region, Chateau Broustet. Capdeville combines both estates, and for a period of time, the wines were sold under the name of Broustet Nerac.
Following the death of Bernard Capdeville and the phylloxera epidemic, which destroyed the original vineyard, the vineyards were completely replanted for the production of red Bordeaux wine grapes.
Chateau Nairac passed through a series of owners over the centuries and eventually, like many estates in need of funds, fell into a serious need of repair. The vineyards had shrunk until almost no wine was being produced and the magnificent chateau had fallen into a completely dilapidated state.
This all changed in 1971 when Chateau Nairac was purchased by an American, Tom Heeter. Thanks to the efforts and serious investment from Tom Heeter, Chateau Nairac began producing sweet Bordeaux wine that was worthy of its classification. Today, Chateau Nairac is owned by Nicolas Heeter. Though the management of the property is handled by Grand Chais de France, which is also in charge of the neighboring estate, Chateau Bastor Lamontagne.
Chateau Nairac Vineyards, Terroir, Grapes, Winemaking
The 16.9-hectare vineyard of Chateau Nairac is planted with 90% Semillon, 6% Sauvignon Blanc and 4% Muscadelle. The vineyard is situated in the Barsac commune of the Sauternes appellation, not that far from Chateau Climens or Chateau Coutet.
9 hectares of vines, their largest parcel, which is also their best terroir is located close to the chateau. The vineyard of Chateau Nairac has a terroir of gravel, limestone, and clay soils. On average, the vines are 30 years of age.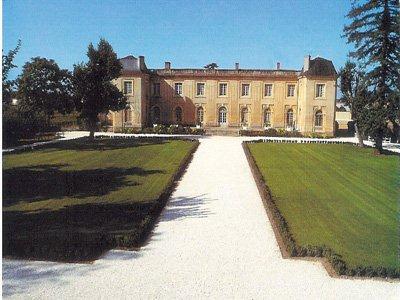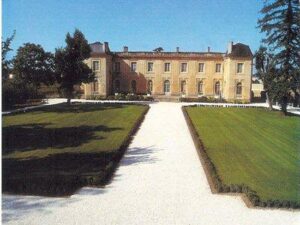 To produce the wine of Chateau Nairac, vinification takes place in an average of 65% new, French oak barrels. The wine is aged in the same oak casks for up to 30 months before bottling. Not much wine is produced here.
The best vintages of Chateau Nairac are: 2022, 2021, 2020, 2019, 2018, 2017, 2016, 2015, 2014, 2013, 2011, 2010, 2009, 2007, 2005 and 2001.
On average, 2,500 cases of Chateau Nairac wine are produced every year. There is a second wine, Esquisse de Nairac.
When to Drink Chateau Nairac, Anticipated Maturity, Decanting Time
Chateau Nairac can be enjoyed on the young side with no decanting. In fact, it is delicious and quite a treat young, even on release! However, like all great wines, Chateau Nairac is much better with age and does not reach full maturity until it's between 12-25 years of age, or in some years, perhaps even longer in the best vintages!
But that is unrealistic for 99% of the world's wine drinkers. So, enjoy it on any special occasion that calls for it.
Of course, the wine is sweet, but there is so much, incredible, racy acidity, the wine always feels fresh, and never cloying, which makes it quite fun to enjoy in the young side. With Chateau Nairac and frankly, all Sauternes, the temperature is more important than decanting.
Serving Chateau Nairac with Wine and Food Pairings
Chateau Nairac is best served at 14 degrees Celsius, 57 degrees Fahrenheit. The cool, almost cellar temperature gives the wine more freshness and lift. The wine will naturally warm in the glass, while it develops more aromatic complexities and fleshes out.
Chateau Nairac can be served with seafood dishes, especially shellfish, lobster, crab, and oysters on the half shell. Foie gras is a perfect pairing with its natural sweet, salty and savory, rich characteristics. Chateau Nairac can also be paired with roasted chicken, veal, and pork dishes that are either spicy or prepared with a touch of sweetness.
Spicy Asian cuisine, raw fish, like sushi or sashimi, and cheese, both hard and soft also make great pairings with Chateau Nairac.
Château Nairac Wine Tasting Notes
9 Vintages 25,852 Views Sort by Vintage-Rating
2015
Château Nairac (Barsac)

Medium-bodied, floral, fresh and tropical, with the right amount of honeyed pineapple, orange, flowers and spice paired with bracing acidity. This sweet treat will offer delicious sweet drinking for at least 2 decades.

2,636 Views

Tasted

Nov 7, 2019

2014
Château Nairac (Barsac)

Obviously youthful, but I like checking these sweet wines out in their youth. The wine is rich, sweet and fleshy, but there is enough lift and vibrance to keep the all vanilla, honeyed pineapple, apricots, white peach and honeysuckle up on its feet. This should start rocking by its 10th birthday.

1,390 Views

Tasted

Sep 21, 2020

2013
Château Nairac (Barsac)

With a distinctive floral edge to the candied orange, apricot, papaya and pineapple fruits. Medium bodied, with acidity and honeyed sweetness, with time, perhaps this will put on weight.

1,665 Views

Tasted

Apr 16, 2017

2011
Château Nairac (Barsac)

Bright, fresh, forward, lushly textured and already showing its honeyed apricot, pineapple, candied orange rind, canned peach and floral characteristics. This will be even better with another 5-8 years in the bottle.

2,493 Views

Tasted

Aug 21, 2016

2010
Château Nairac (Barsac)

Layers of honey coated orange, pineapple, apricot and tangerine, with elements of spice and vanilla to mix things up. Sweet, soft and forward, this value priced Sauternes can be drunk now, or aged for at least a decade or more.

3,103 Views

Tasted

May 7, 2014

2009
Château Nairac (Barsac)

With a fragrance packed with orange blossom, apricot, honey and citrus, the offers sweet, honey coated tropical fruit, nuts and candied lemon rind in the finish.

3,578 Views

Tasted

Oct 12, 2012

2007
Château Nairac (Barsac)

This is a wine I seldom get to taste. There was a nice honeyed, tropical fruit, orange marmelade and candied lemon quality to the wine. Good freshness and a sweet finish were in abundance. I wish the finish was just a bit longer.

4,201 Views

Tasted

Dec 21, 2013

2005
Château Nairac (Barsac)

Perhaps a bit more on the candied, orange and tangerine side, than on the tropical range of fruits, there is still a lot to like. Floral, fresh and honeyed, with custard overtones, the medium bodied, wine is bright, almost zippy in the sweet, honey coated, apricot finish.

3,845 Views

Tasted

Jan 2, 2018

2001
Château Nairac (Barsac)

Showing perfectly today, this medium bodied, honeyed wine displays a personality of apricot, brioche, orange rind, pineapple and vanilla, with lift to keep it fresh and fun to drink. There is no hurry to drink it, but there is also no reason to continue to age this much longer, as it is drinking at peak and I suspect it will slowly lose its sweet tropical quality over the next several years.

2,941 Views

Tasted

Oct 18, 2015