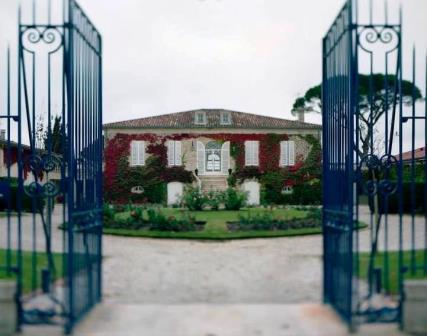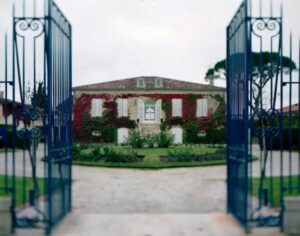 Learn everything about Chateau Camensac Haut Medoc Fifth Growth producer with wine tasting notes and wine with food pairing tips. Learn the best vintages, a history of the property, information on the vineyards and winemaking. If you want to read about other important, Bordeaux Chateaux: Links to all Bordeaux Wine Producer Profiles
Chateau Camensac History, Overview
Today, Chateau Camensac is perhaps, one of the more obscure, 1855 Classified Growths in the Medoc. The original chateau which is still in use today was constructed in the 18th century. Chateau Camensac was purchased by the Forner family in 1965.
The Forner family first became active in winemaking in Spain, where they own the popular, Marques de Caceres winery. Marques de Caceres is located in the Rioja appellation of Spain. Their experience in the Spanish wine trade proved helpful in knowing what to do next, which was to renovate the estate and replant their vineyards.
They also modified the estate's name slightly in 1988 when they changed it from, Chateau de Camensac to just Chateau Camensac. They also hired the successful wine consultant Michel Rolland as well. Michel Rolland does not consult Chateau Camensac today.
In 2005, Chateau Camensac was purchased by Jean Merlaut and his niece, Celine Villars Loubet. In 2014, Claire Thomas-Chenard joined the team as the director of the estate. Claire Thomas-Chenard is well-known for her work at Chateau Soutard and Chateau Larmande in St. Emilion.
Chateau Camensac Vineyard, Terroir, Grapes, Winemaking
The 65-hectare, Left Bank vineyard of Chateau Camensac is planted to 60% Cabernet Sauvignon and 40% Merlot. Previously, the vineyard featured other Bordeaux grape varieties, but based on the suggestion of Emile Peynaud, they reduced the number of different grape varietals to just two, which is what remains planted in their vineyard today.
Currently, the estate is slowly working on replanting the entire program which began in 2007, replanting up to 5 hectares at a time. By 2020, the average age of the vines was young. However, as the vines continue to age, this should become a much better wine.
Chateau Camensac is situated slightly east of the southern tip of St. Julien appellation. In fact, their vineyards are not that far from Chateau Beychevelle. They are also close to other well-known Medoc vineyards including Chateau La Tour Carnet and Chateau Belgrave. The terroir of Chateau Camensac is mostly gravel-based soil. They have gentle slopes in the vineyards that reach up to 23 meters at their peak.
The vineyard is planted to a vine density of 10,000 vines per hectare. The goal is to maintain the average vine age at about 35 years of age. Picking is conducted using a combination of machine harvesting and manual pickers. Since 2016, the property has slowly been converting its farming to organic methods.
The vinification of Chateau Camensac takes place in temperature-controlled, stainless steel vats. Malolactic fermentation is performed in a combination of vat and barrel. The wines of Chateau Camensac are aged for an average of 17 to 20 months in French, oak barrels that range from 35% to 70% new, French oak, depending on the character and the needs of the vintage.
The estate also produces a second wine, previously called La Closerie de Camensac. The second wine has been aptly renamed Second de Camensac. The average annual production of Chateau Camensac is close to 20,000 cases per vintage.
The best vintages of Chateau Camensac are: 2022, 2021, 2020, 2019, 2018, 2016, 2015, 2010 and 2009 and 2005.
When to Drink Chateau Camensac, Anticipated Maturity, Decanting Time
Chateau Camensac needs some time before it can be enjoyed. Young vintages can be decanted for an average of 1-2 hours, give or take. This allows the wine to soften and open its perfume. Older vintages might need very little decanting, just enough to remove the sediment.
Chateau Camensac is usually better with at least 6-9 years of bottle age. Of course, that can vary slightly, depending on the vintage character. Chateau Camensac offers its best drinking and should reach peak maturity between 7-17 years of age after the vintage.
Serving and Decanting Chateau Camensac, with Wine, Food, Pairing Tips
Chateau Camensac is best served at 15.5 degrees Celsius, 60 degrees Fahrenheit. The cool, almost cellar temperature gives the wine more freshness and lift. The wine of Chateau Camensac is best served with all types of classic meat dishes, veal, pork, beef, lamb, duck, game, roast chicken, roasted, braised, and grilled dishes.
Chateau Camensac is a perfect match with Asian dishes, hearty fish courses like tuna, mushrooms, and pasta as well as cheese.
Château de Camensac Wine Tasting Notes
16 Vintages 61,701 Views Sort by Vintage-Rating
2022
Château Camensac (Haut-Médoc)

Currants, blackberries, cedar and tobacco leaf work perfectly here. The wine has ample fruit and freshness with a savory edge to the currant and cranberry finish. A year or two in the cellar will add even more to the wine. Drink from 2026-2038. 90-92 Pts.

1,070 Views

Tasted

May 8, 2023

2020
Château de Camensac (Haut-Médoc)

Cedar, tobacco, spice, herbs and peppery, red currants combine on the nose and chewy palate. The palate, with its savory edge, tobacco and chewy fruit offers a lot of lift and vibrancy in the finish. Drink from 2025-2040.

644 Views

Tasted

Mar 21, 2023

Spicy, earthy, red fruits, tobacco leaf and cedar are what you initially notice. From there, the medium-bodied wine comes through with sweet, chewy, ripe, bright crunchy red fruits with soft tannins in the mid-palate and in the finish. You should be able to enjoy this with just a few years in the cellar. 88-90 Pts

1,102 Views

Tasted

May 20, 2021

2019
Château de Camensac (Haut-Médoc)

Medium-bodied, soft, fresh and fruity, with a peppery accent to the sweet, ripe, currants and herbs, with a dab of chocolate in the endnote. You can enjoy this with ease on release and over the next decade or longer. Drink from 2022-2032.

1,513 Views

Tasted

Mar 29, 2022

2018
Château de Camensac (Haut-Médoc)

Much better in the bottle than in the barrel, the wine is medium bodied, with a cedar, tobacco and red currant profile. Forward, soft, fresh, fruity and with a classic lean to its chewy, spicy red fruit finish. This is best vintage of Chateau de Camensac I have ever tasted.

1,629 Views

Tasted

Mar 9, 2021

Medium bodied, bright, lean and simple with more cranberry than cassis, this classically styled wine is best to drink early in life. 84-86 Pts

2,658 Views

Tasted

Apr 19, 2019

2016
Château de Camensac (Haut-Médoc)

Medium-bodied, fresh, bright, crisp, correct, easy-going, vibrant, red currant, and cranberry-filled wine. Drink from 2022-2032.

2,893 Views

Tasted

Jul 11, 2022

Medium bodied, with a cassis and black cherry core of fruit, earth and tobacco, the wine is crisp, crunchy and fresh.

3,022 Views

Tasted

Apr 29, 2017

2015
Château de Camensac (Haut-Médoc)

Light, lean, crisp and with more cranberry than cherry, this is on the overly fresh side.

2,661 Views

Tasted

Mar 12, 2018

Medium bodied, the wine is dominated by its red fruit and cranberry character, leaving you with a crisp, sweet and tart finish. The wine was produced from a blend of 50% Merlot and 50% Cabernet Sauvignon. 85 - 87 Pts

2,276 Views

Tasted

Apr 26, 2016

2014
Château de Camensac (Haut-Médoc)

Rustic, in an old school manner, made from a blend of 50% Cabernet Sauvignon, 50% Merlot, the wine offers fruit and freshness, in the direct, earthy, dark, red berry, finish.

3,950 Views

Tasted

Feb 7, 2017

2013
Château de Camensac (Haut-Médoc)

Light in color and weight, this bright, cranberry and tart cherry dominated wine requires drinking in its first few years of life.

3,966 Views

Tasted

Feb 7, 2016

2012
Château de Camensac (Haut-Médoc)

Light in color, medium bodied, slightly tart red fruits and short, cranberry finish. The wine was produced from a blend of 50% Merlot and 50% Cabernet Sauvignon.

1,649 Views

Tasted

Mar 11, 2015

Light in color, medium boded, red berry dominated wine, with a lean, bright finish. 83-86 Pts

1,924 Views

Tasted

Apr 23, 2013

2010
Château de Camensac (Haut-Médoc)

Medium bodied with blackberry, cassis, leaf and earthy notes, the wine is bright, fresh and spicy.

4,165 Views

Tasted

Feb 6, 2013

2009
Château de Camensac (Haut-Médoc)

One of the more obscure classified growths, the 2009 is an open, easy to drink wine with an oak, dark cherry, earth and herb perfume. Medium bodied, with some rusticity to the tannins, this should be better with a few more years of age.

4,358 Views

Tasted

Nov 27, 2013

2008
Château de Camensac (Haut-Médoc)

Crisp red berries, tobacco and coffee bean on the nose, with a light, easy drinking crunchy cassis and cranberry finish. A few more years could add depth to the wine.

3,949 Views

Tasted

May 7, 2014

2006
Château de Camensac (Haut-Médoc)

Medium bodied, austere, firm, old school styled wine with a crisp, stern, cranberry and cassis finish.

2,389 Views

Tasted

May 25, 2016

2005
Château de Camensac (Haut-Médoc)

Cherries, cedar, earth and tobacco scents open to a medium/full bodied wine that is on the austere side.

7,093 Views

Tasted

Aug 7, 2011

2004
Château Camensac (Haut-Médoc)

Herbal, leaf and cassis and earth aromas, medium bodied, dark red fruits and a dash of bell pepper with some dryness in the finish of this classic styled wine.

2,817 Views

Tasted

Jan 4, 2015

2000
Château Camensac (Haut-Médoc)

Medium bodied, firm, slightly rustic, but in a classy way, with fresh cherry, cranberry, earth and a hint of tobacco, this is fully mature.

5,973 Views

Tasted

Oct 23, 2016