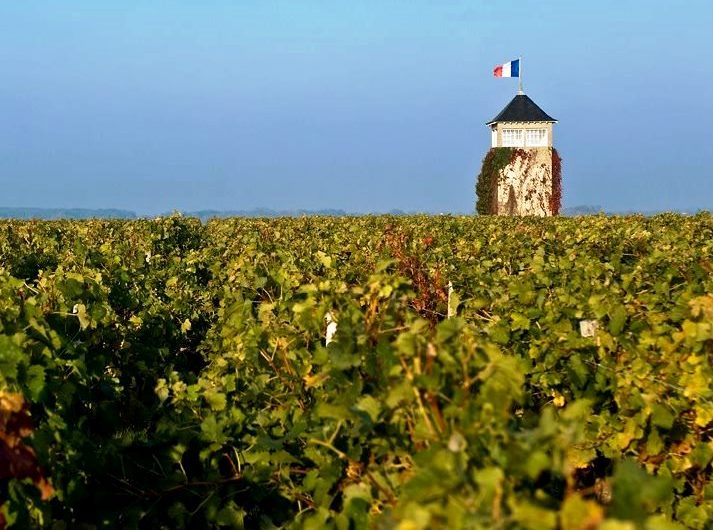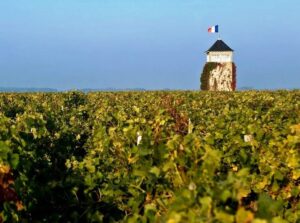 Learn everything about Chateau Coufran Haut Medoc with tasting notes and wine with food pairing tips. Learn about the best vintages, the history of the property, information on the vineyards, and winemaking. If you want to read about other important, Bordeaux Chateaux: Links to all Bordeaux Wine Producer Profiles
Chateau Coufran History, Overview
Chateau Coufran dates back at least to the mid-1700s. The vineyard first garnered notice close to the end of the 18th century when it was owned by Baron Hector de Brane, who is best known for creating Chateau Brane Mouton, which we know of today as Chateau Mouton Rothschild.
However, the true modern era for Chateau Coufran starts much more recently, when the property was purchased by the Miailhe family in 1924. Prior to that sale, Chateau Coufran had remained in the hands of the same owners, the Celerier family, who had owned the vineyard since 1868.
The Miailhe family were already well established in the Bordeaux wine trade at the time as they were both negociants and they also owned several other Cru Bourgeois chateaux located in the Medoc.
The Miailhe family has been active in Bordeaux since 1793. In fact, at one time, they were owners of Chateau Pichon Lalande in Pauillac, and in the Margaux appellation, they own Chateau Palmer and Chateau Siran.
It's interesting to note that it was the Miailhe family who was responsible for planting the preponderance of Merlot in all three of their previously named vineyards. As you will see, they really committed to the Merlot grape variety at Coufran.
Chateau Coufran Vineyards, Terroir, Grapes, Winemaking
The 76-hectare, Left Bank vineyard of Chateau Coufran is planted to 85% Merlot and 15% Cabernet Sauvignon. The vineyard is situated in the northern portion of the Medoc, not far from the St. Estephe appellation. In fact, they are perhaps the most northerly vineyard in the Haut Medoc, giving them a cooler terroir. They also have sloping hillsides which rise to 21 meters at their peak.
What makes Chateau Coufran noteworthy is, the vineyard maintains one of the highest percentages of Merlot planted in the Medoc. However, Chateau Coufran did not always have that much Merlot in their vineyards. The vineyard has a terroir of gravel, rock, and clay soil.
In fact, until the 1930's the plantings at Coufran were similar to most other Medoc estates. The owner of Chateau Coufran at the time, the Miailhe family was tired of having so many problems getting the Cabernet Sauvignon to ripen year after year.
Plus Merlot is more vigorous and ripens earlier. So he ripped out the Cabernet Sauvignon and planted Merlot, hoping that this would help them obtain riper fruit and higher yields. On average the vines are 40 years of age. However, their vineyard also has older vines, some of which are more than 50 years old. The vineyard is planted to an average vine density of 8,000 vines per hectare.
For the vinification of Chateau Coufran, the wine is fermented in temperature-controlled, stainless steel vats. Malolactic fermentation takes place in tanks. The wine is aged in an average of 25% new, French oak barrels for about 12 months. There is a second wine, La Rose Marechale.
The best vintages of Chateau Coufran are: 2022, 2021, 2020, 2019, 2018, 2017, 2016, 2015, 2010 and 2009 and 2005. It should be noted that starting with the 2018 vintage, the quality of wine produced here has made a nice jump in quality.
They have a fairly large production here. On average the estate produces close to 35,000 cases of Chateau Coufran per vintage.
In 1999 Chateau Coufran brought in Olivier Seze of Chateau Charmail to consult on the winemaking and vineyard management, which turned out to be a good idea, as the wines have shown some improvement over the years. In fact, they have never been better.
When to Drink Chateau Coufran, Anticipated Maturity, Decanting Time
Chateau Coufran needs some time before it can be enjoyed. Young vintages can be decanted for an average of 1 hour or so. This allows the wine to soften and open its perfume. Older vintages might need very little decanting, just enough to remove the sediment.
Chateau Coufran is usually better with at least 6-9 years of bottle age. Of course, that can vary slightly, depending on the vintage character. Chateau Coufran offers its best drinking and should reach peak maturity between 6-14 years of age after the vintage.
Serving and Decanting Chateau Coufran with Wine, Food, Pairing Tips
Chateau Coufran is best served at 15.5 degrees Celsius, 60 degrees Fahrenheit. The cool, almost cellar temperature gives the wine more freshness and lift.
The wine of Chateau Coufran is best served with all types of classic meat dishes, veal, pork, beef, lamb, duck, game, roast chicken, roasted, braised, and grilled dishes. Chateau Coufran is a perfect match with Asian dishes, hearty fish courses like tuna, mushrooms, and pasta as well as cheese.
Château Coufran Wine Tasting Notes
17 Vintages 52,356 Views Sort by Vintage-Rating
2022
Château Coufran (Haut-Médoc)

With loads of sweet, ripe, creamy plums, cocoa, chocolate and espresso on the nose and palate, the creamy-textured palate, with its layers of sweet, ripe, fruits seals the deal. Drink from 2025-2040. 89-91 Pts.

1,023 Views

Tasted

May 8, 2023

2021
Château Coufran (Haut-Médoc)

Dark red currants, cherries and a touch of espresso are what you initially notice before finding the medium-bodied, round-textured, cherry-filled mid-palate and savory-edged, red pit fruit finish. Drink from 2023-2033. 88-87

889 Views

Tasted

May 20, 2022

2020
Château Coufran (Haut-Médoc)

Chocolate, currants, peppery spices and dried flowers come to the front of the perfume. Soft, round, medium-bodied, and fruity with a focus on its drinkability, red polished fruits and the hint of chocolate overtones in the finish. Drink from 2023-2036.

401 Views

Tasted

Mar 21, 2023

Medium-bodied, soft, round and fruity with a focus on its cassis, plum, mocha and herb character on the nose and on the palate. I like the chocolate overtones in the finish. This is clearly a step up from previous vintages. 88-90 Pts

1,022 Views

Tasted

May 20, 2021

2019
Château Coufran (Haut-Médoc)

Clearly things are on a roll here at Coufran, as this competes for the finest wine ever produced at the property. Medium-bodied, with flowers, herbs, spice, cocoa and red fruits show up easily in the nose and on the earthy, plummy, round, polished palate, leaving you with a bit of espresso, cocoa and plums in the finish. Drink from 2023-2033.

631 Views

Tasted

Mar 29, 2022

2018
Château Coufran (Haut-Médoc)

Better in bottle than in barrel, the wine is round and fruity, with nice chocolate overtones to its sweet plummy character that show on the nose and soft textured palate.

1,136 Views

Tasted

Mar 9, 2021

Forward, direct, simple, Merlot-dominated Medoc that will be easy to drink on release. 85-87 Pts

2,016 Views

Tasted

Apr 19, 2019

2017
Château Coufran (Haut-Médoc)

Round, soft textured and simple, you'll find red fruits in a forward style. Truly without faults, this is already easy to imbibe.

1,890 Views

Tasted

Apr 26, 2018

2016
Château Coufran (Haut-Médoc)

Medium-bodied, lean, bright wine with a core of crisp red fruit.

2,224 Views

Tasted

Feb 11, 2019

Medium-bodied with an earthy tobacco and dark cherry profile, this wine is simple with an early-drinking style.

2,025 Views

Tasted

Apr 29, 2017

2015
Château Coufran (Haut-Médoc)

Forward, with a light, red plum and cherry profile, dusty tannins and a simple, direct, red berry finish for early drinking pleasure.

2,125 Views

Tasted

Mar 12, 2018

Forward, medium bodied, with good color and a simple, plum and tart cherry profile for early drinking pleasure. 84 - 86 Pts

2,747 Views

Tasted

Apr 26, 2016

2014
Château Coufran (Haut-Médoc)

Medium bodied, forward, simple and direct, with a rustic, dark, red fruit finish.

3,454 Views

Tasted

Feb 7, 2017

2013
Château Coufran (Haut-Médoc)

Lean, light and bright, with a focus on its fresh, lively, red berry character.

1,999 Views

Tasted

Feb 7, 2016

2012
Château Coufran (Haut-Médoc)

Simple, easy drinking Merlot based wine, with an espresso bean, black cherry, thyme and cocoa character.

2,886 Views

Tasted

Mar 11, 2015

With the highest percentage of Merlot planted in the Medoc, the estate was able to produce a medium bodied, coffee, cherry, herb and earthy wine that will be at its best on release. 84-86 Pts

4,473 Views

Tasted

Apr 23, 2013

2011
Château Coufran (Haut-Médoc)

Rustic tannins which leave a drying impression with its tart and sweet bright red fruit, herbs and strong espresso bean nose.

2,758 Views

Tasted

Feb 16, 2014

2010
Château Coufran (Haut-Médoc)

From the highest percentage of Merlot in the Left Bank, while there are no faults in the wine, there is no real character or personality either. This is a wine to drink on the young side. The wine ws produced from a blend of 85% Merlot andf 15% Cabernet Sauvignon.

4,217 Views

Tasted

Sep 13, 2013

2009
Château Coufran (Haut-Médoc)

This Merlot dominated wine is uncomplicated, slightly rustic, medium bodied and forward in style.

3,689 Views

Tasted

Mar 7, 2013

2008
Château Coufran (Haut-Médoc)

Medium bodied, with earth and cherry tones, this uncomplicated wine ends with a rustic texture in the finish.

3,248 Views

Tasted

Nov 10, 2014

2006
Château Coufran (Haut-Médoc)

Strict, medium-bodied, almost light wine with lean red fruits in its core and rustic tannins in the finish.

4,053 Views

Tasted

Feb 10, 2019

2005
Château Coufran (Haut-Médoc)

Too much oak for the black cherry dominated, round wine leaves this feeling far too woody at the moment. Perhaps time will help this come together, if the oak fades.

3,450 Views

Tasted

Dec 27, 2012