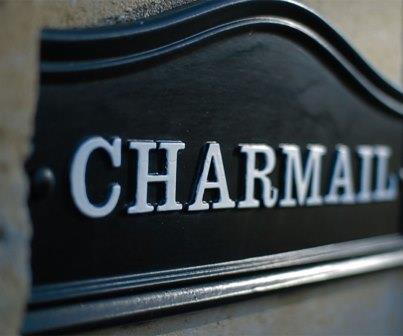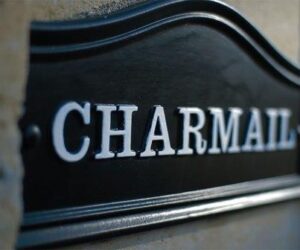 Learn everything about Chateau Charmail, Haut Medoc with wine tasting notes, and wine with food pairing tips. Learn the best vintages, the history of the property, and information on the vineyards and winemaking. If you want to read about other important, Bordeaux Chateaux: Links to all Bordeaux Wine Producer Profiles
Chateau Charmail History, Overview
What we know of today as Chateau Charmail dates back to the 1500s when it was founded by the Trevey de Charmail family. Vines were not planted until the 17th century, about one year later, give or take. However, the modern era beings in 1982, when Olivier Seze purchased the Haut Medoc estate.
By the time Olivier Seze purchased Chateau Charmail, Olivier Seze was already well established in the Bordeaux wine community, due to his experience as an agricultural engineer.
Chateau Charmail and Olivier Seze are best known in the Bordeaux wine trade for being the first chateau to practice the now common and popular, technique of pre-fermentation, cold maceration, whereby the temperature of the fruit in the tanks is dropped to as low as 5 degrees Celsius and the berries are held in the vats for as long as two weeks. Olivier Seze sold Chateau Charmail to Bernard and Marie d'Halluin in 2008.
In 2021, Chateau Charmail was purchased by Olivier Goudet and Valerie Liquard. Additionally, they also acquired two neighboring estates, Chateau Bardis and Chateau Saint-Paul, with the plan to add those vineyards and increase the size of Charmail.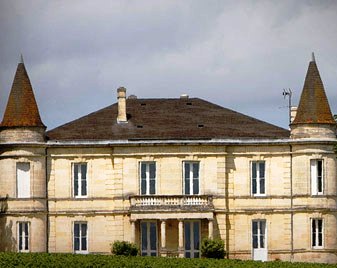 Chateau Charmail Vineyards, Terroir, Grapes, Winemaking
The 27-hectare vineyard of Chateau Charmail is planted to 37% Merlot, 37% Cabernet Sauvignon, 14% Cabernet Franc and 12% Petit Verdot. This shows a big change in the vineyard over the years, with a large increase in the amount of Cabernet Sauvignon planted here.
The vineyards are situated not from Chateau Sociando Mallet in the northern part of the Left Bank. The vineyards of Chateau Charmail are planted to a vine density that ranges between 6,666 to 8,700 vines per hectare. Newer plantings are done at the high level of vine densities.
In 2010, 6 hectares of vines were replanted with Cabernet Sauvignon and Petit Verdot, which brought the average age of their vines down for a while. The vineyard, which is in one, single, large parcel of vines has a terroir of clay and gravelly soils.
In fact, it is the large portion of clay in their soil, that makes their vineyard perfect for the Merlot vines. The Merlot helps impart richness to the character of the wine. On average, the vines are close to 30 years of age.
A lot of effort goes into producing the wine of Chateau Charmail. This starts with a 15-day cold soak at 5 degrees Celsius prior to fermentation. Alcoholic fermentation takes place in temperature-controlled, stainless steel tanks with a 21-day cuvaison. Malolactic fermentation takes place in vat. The wine of Chateau Charmail is aged for close to 12 months in an average of 30% new, French oak barrels.
The best vintages of Chateau Charmail are: 2022, 2021, 2020, 2019, 2018, 2017, 2016, 2015, 2014, 2012, 2010, 2009, 2008, 2005, 2000 and 1996.
There is a second wine, Les Tours de Charmail. Chateau Charmail produces close to 10,000 cases of Bordeaux wine per year. Value hunters take note, this is one of the better Bordeaux value wines from the Medoc.
When to Drink Chateau Charmail, Anticipated Maturity, Decanting Time
Chateau Charmail needs some time before it can be enjoyed. Young vintages can be decanted for an average of 1-2 hours, give or take. This allows the wine to soften and open its perfume. Older vintages might need very little decanting, just enough to remove the sediment.
Chateau Charmail is usually better with at least 5-8 years of bottle age. Of course, that can vary slightly, depending on the vintage character. Chateau Charmail offers its best drinking and should reach peak maturity between 8-14 years of age after the vintage.
Serving and Decanting Chateau Charmail with Wine, Food, Pairing Tips
Chateau Charmail is best served at 15.5 degrees Celsius, 60 degrees Fahrenheit. The cool, almost cellar temperature gives the wine more freshness and lift. The wine of Chateau Charmail is best served with all types of classic meat dishes, veal, pork, beef, lamb, duck, game, roast chicken, roasted, braised, and grilled dishes.
Chateau Charmail is a perfect match with Asian dishes, hearty fish courses like tuna, mushrooms, and pasta as well as cheese.
Château Charmail Wine Tasting Notes
18 Vintages 87,206 Views Sort by Vintage-Rating
2022
Château Charmail (Haut-Médoc)

Supple, creamy, dark currants, spice, tobacco leaf, and cedar are all over the place in the nose and on the palate. The finish is fresh and fruity. This is one of those super value wines from the Haut Medoc that savvy wine buyers should be all over. Drink from 2025-2036. 90-92 Pts.

668 Views

Tasted

May 8, 2023

2021
Château Charmail (Haut-Médoc)

Dark currants and herbs on the nose, the wine is medium-bodied, earthy, herbal and olive, centric on the crisp, red berry palate. Drink from 2023-2036. 88-90

1,596 Views

Tasted

May 20, 2022

2020
Château Charmail (Haut-Médoc)

Forest floor, earthy red fruits, flowers, and spice come through easily on the nose, and on the medium-bodied, lifted, savory, soft, round, earthy currant-filled palate. Drink from 2023-2040.

442 Views

Tasted

Mar 21, 2023

Soft red fruits, herbs and cedar come through easily on the round, juicy, spice-nuanced, red berry nose and palate. Fresh and savory, give it just a few years of age and it will be showing even better. 89-91 Pts

1,281 Views

Tasted

May 20, 2021

2019
Château Charmail (Haut-Médoc)

The touch of spice adds a lot to the soft, polished, vibrant, sweet red fruits. The finish, with all of its black cherries, coffee bean and currants is already shaping up nicely. This is one of the better values for Cabernet Sauvignon dominated, Bordeaux blends. Drink from 2023-2039.

1,547 Views

Tasted

Mar 29, 2022

Medium/full-bodied, soft, round, polished red fruits, spice and herbs are easy to find on the nose and palate. The freshness, elegant styling and sweetness in the fruits is really strong here in this vintage. 90-92 Pts

4,710 Views

Tasted

Jun 8, 2020

2018
Château Charmail (Haut-Médoc)

Flowers, red fruits, licorice, smoke and tobacco notes create the core of the wine. On the palate, here you find layers of ripe, sweet, lush, juicy, red fruits with freshness, herbs and an energetic, lifted, fruit-filled finish. Charmail remains one of the most popular Haut Medoc wines for price and quality.

3,308 Views

Tasted

Mar 9, 2021

Opaque in color, the wine is powerful, concentrated, lush and juicy. There is some noticeable oak, but there is so much fruit, the oak should integrate into the wine by the time it is bottled. The wine is made from blending 39% Merlot, 37% Cabernet Sauvignon, 13% Cabernet Franc and 11% Petit Verdot. Charmail remains one of the most popular Haut Medoc wines for price and quality. 90-92 Pts

5,575 Views

Tasted

Apr 19, 2019

2017
Château Charmail (Haut-Médoc)

Round, fresh, and forward, it is already quite easy to enjoy all the vibrant blackberries, herbs, tobacco, cedar, and black cherries on the nose and crisp, chewy palate. Drink from 2022-2030.

2,005 Views

Tasted

Aug 23, 2022

With soft, crisp, textures, the wine opens with ripe, chewy, black raspberries, red plums and spice. Already accessible with a bright, fresh, finish. Give it a few years and it will be quite tasty. The wine is made from blending 42% Cabernet Sauvignon, 36% Merlot, 12% Cabernet Franc and 10% Petit Verdot.

3,702 Views

Tasted

Apr 26, 2018

2016
Château Charmail (Haut-Médoc)

A jolt of fruit and tannin meet in the right place. You also find a strong mineral sensation, herbs tobacco and cedar in all the right proportions. Give it some time to age before popping a cork.

4,644 Views

Tasted

Sep 21, 2019

A blend of 42% Cabernet Sauvignon, 36% Merlot, 12% Cabernet Franc and 10% Petit Verdot created a lengthy, fruity, deeply-colored wine, which is fleshy, ripe, dense, long and polished.

5,808 Views

Tasted

Apr 29, 2017

2015
Château Charmail (Haut-Médoc)

With ripe, juice, fruit, soft tannins and a finish that delivers with a light, soft, deep red berry touch, give this a few years and it will be even better.

3,063 Views

Tasted

May 21, 2018

A blend of 38% Cabernet Sauvignon, 35% Merlot, 14% Cabernet Franc and 13% Petit Verdot, this medium bodied, crisp wine opens with cocoa, spice and fresh red fruits, bringing you to a peppery character in the finish. 88 - 90 Pts

3,609 Views

Tasted

Apr 26, 2016

2014
Château Charmail (Haut-Médoc)

A blend of 38% Merlot, 35% Cabernet Sauvignon, 16% Cabernet Franc and 11% Petit Verdot, this wine opens with spicy, ripe scents of pepper, earth and berries. Upon sipping, it has medium body and a crisp finish filled with cocoa and cassis. 87-89 Pts

5,190 Views

Tasted

Apr 21, 2015

2013
Château Charmail (Haut-Médoc)

From a blend of 40% Cabernet Sauvignon, 34% Merlot, 9% Cabernet Franc and 9% Petit Verdot, and aging in 30% new French oak, this medium-bodied wine is easy to drink. Dominated by fresh cherries, it ends with a hint of dusty tannins in the finish. Once again, Charmail remains one of the top value wines from the Medoc. 84-86 pts

2,546 Views

Tasted

Apr 23, 2014

2012
Château Charmail (Haut-Médoc)

Floral notes with red berries open to a light and fresh red berry-dominated wine. 87-89 Pts

3,289 Views

Tasted

Apr 23, 2013

2011
Château Charmail (Haut-Médoc)

From 50% Merlot, 33% Cabernet Sauvignon, 15% Cabernet Franc and 2% Petit Verdot, tobacco, earth and cassis scents and a soft, sweet cherry finish are found in this well-priced Bordeaux value wine. 88-90 Pts

5,170 Views

Tasted

Apr 8, 2012

2010
Château Charmail (Haut-Médoc)

From a blend of 50% Merlot, 33% Cabernet Sauvignon, 15% Cabernet Franc and 2% Petit Verdot, this has nice fleshy textures, sweet black cherries, licorice, plums and ripe tannin in abundance. This should age for a decade or two with little trouble. This is an outstanding Bordeaux value wine.

5,734 Views

Tasted

Nov 23, 2013

2009
Château Charmail (Haut-Médoc)

If you're seeking a Bordeaux value wine from the Left Bank, look no further. Lots of soft, polished, round, dark berries, licorice, coffee bean and earth are easy to find. Forward in style, this already fun to drink, Merlot dominated blend is a charmer.

4,927 Views

Tasted

Nov 27, 2013

2008
Château Charmail (Haut-Médoc)

If you're looking for an easy drinking, medium bodied, charmer, you came to the right place. Not a lot of complexity, but there is a nice sensation of forest, tobacco and fresh red fruits, with a hint of thyme going on here.

2,682 Views

Tasted

Aug 26, 2017

2006
Château Charmail (Haut-Médoc)

Simple, fading, better on the earthy, tobacco, cedar and sharp red berry nose than on the austere leaning palate. Drink up.

3,132 Views

Tasted

Feb 9, 2020

2005
Château Charmail (Haut-Médoc)

This early drinking charming Bordeaux wine offers loads of fresh juicy creme de cassas, licorice, blackberry, black raspberry and earthy aromas. This is soft, round and already accessible. This is a solid Bordeaux value wine.

6,694 Views

Tasted

Aug 1, 2011

2000
Château Charmail (Haut-Médoc)

This fully mature Haut Medoc, produced from an assemblage of 50% Merlot, 25% Cabernet Franc and 25% Cabernet Sauvignon offers tobacco, earth, cassis and leafy forest aromas. Medium/full bodied, with soft textures that display the patina of age, the wine ends with a red plum, earth, herb and cranberry finish. There is no reason to hold this wine any longer. Drink up.

5,884 Views

Tasted

Oct 12, 2011