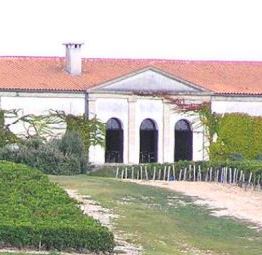 Learn everything about Chateau Saint Paul Haut Medoc with wine tasting notes and wine with food pairing tips. Learn the best vintages, the history of the property, and information on the vineyards and winemaking. If you want to read about other important, Bordeaux Chateaux:Links to all Bordeaux Wine Producer Profiles
Chateau Saint Paul History, Overview
Chateau Saint Paul started earning its reputation for quality after it was purchased by the Lacaze family. The owner splits his time between his activities. He is the number one supplier of candles sold in the famous, ancient town of Lourdes, in the Pyrenees, while he is also busy working at the estate as the winemaker.
Chateau Saint Paul, Vineyards, Terroir, Grapes, Winemaking
The 21-hectare, Left Bank vineyard of Chateau Saint Paul is planted to 50% Merlot, 40% Cabernet Sauvignon, 8% Cabernet Franc, and 2% Petit Verdot. The vineyard has a vine density of 7,000 vines per hectare. The terroir is a mix of gravel and clay soils.
It's interesting to note here that while the soils and the terroir can vary, the entire vineyard is in one solid parcel. The vines are on average kept at 25 years of age. The vineyard is located not far from Chateau Sociando Mallet and Chateau Charmail in the northern extremity of the appellation.
The estate was an underperformer in the Haut Medoc appellation until 2009. At that time, the decision was to improve the wines and the image of the chateau, so they brought in Stephane Derenoncourt as their consultant.
One of the first decisions made by the Derenoncourt team was a move to organic, sustainable, farming techniques. They also began to harvest later and use more, stringent standards in the selection of the grapes.
To produce the wine of Chateau Saint Paul, vinification takes place in a combination of traditional cement vats and stainless steel tanks. Malolactic fermentation takes place in barrels. The wine of Chateau Saint Paul is aged for the first two months on its lees.
The wine is aged in French oak barrels for 12 months before bottling. The production of Chateau Saint Paul is on average 7,500 cases of wine per vintage. There is a second wine, Antognan de St. Paul.
The best vintages of Chateau Saint Paul are: 2022, 2021, 2020, 2019, 2017, 2016, 2015, 2014, 2010, 2009 and 2005.
Chateau Saint Paul is producing some very nice, value-priced Bordeaux wines these days. The owner also makes wine in the St. Estephe appellation, Chateau Saint Pierre de Corbian.
When to Drink Chateau Citran, Anticipated Maturity, Decanting Time
Chateau Saint Paul can be decanted for an average of 1 hour or so. This allows the wine to soften and open its perfume. Older vintages might need very little decanting, just enough to remove the sediment.
Chateau St. Paul is usually better with at least 2-4 years of bottle age. Of course, that can vary slightly, depending on the vintage character. Chateau Citran offers its best drinking and should reach peak maturity between 4-9 years of age after the vintage.
Serving and Decanting Chateau Saint Paul with Wine, Food, Pairing Tips
Chateau Saint Paul is best served at 15.5 degrees Celsius, 60 degrees Fahrenheit. The cool, almost cellar temperature gives the wine more freshness and lift. The wine of Chateau Saint Paul is best served with all types of classic meat dishes, veal, pork, beef, lamb, duck, game, roast chicken, roasted, braised, and grilled dishes.
Chateau Saint Paul is a perfect match with Asian dishes, hearty fish courses like tuna, mushrooms, and pasta as well as cheese.
Château Saint-Paul Wine Tasting Notes
11 Vintages 39,284 Views Sort by Vintage-Rating
2020
Château Saint-Paul (Haut-Médoc)
Espresso, smoke, sweet blackberry, tobacco, spice and plums are found on the nose and on the palate. The wine is medium-bodied, soft, forward, fresh and fruity. This is a nice example of a Bordeaux value wine. 89-91 Pts
1,825 Views
Tasted

May 20, 2021
2019
Château Saint-Paul (Haut-Médoc)
Medium-bodied, with an herbal edge and floral accents to the ripe, fresh red fruits on the nose and palate. Drink from 2023-2031.
2,341 Views
Tasted

Dec 6, 2022
With good color, dark red fruits, round, polished tannins and a juicy, forward, fruity, fresh, lifted character along with a touch of espresso and licorice, this will be just great on release. 88-90 Pts
3,007 Views
Tasted

Jun 8, 2020
2018
Château Saint-Paul (Haut-Médoc)
Cedar, tobacco, wet earth, spice, flowers and red currants already show their stuff in this bright, medium bodied, forward, easy to drink wine.
1,223 Views
Tasted

Mar 9, 2021
2017
Château Saint-Paul (Haut-Médoc)
It is easy to find true red fruits, tobacco and espresso notes. The wine is bright, medium bodied and should offer pleasant, easy drinking on release.
1,582 Views
Tasted

Apr 26, 2018
2016
Château Saint-Paul (Haut-Médoc)
With its tobacco and cedar accents, the red fruits really shine here in this vintage. The tannins are round and the spicy fruit has ample power to make it interesting.
2,277 Views
Tasted

Sep 21, 2019
Good color with loads of juicy, earthy, dark plums and freshness and an earthy, medium/full bodied finish..
1,709 Views
Tasted

Apr 29, 2017
2015
Château Saint-Paul (Haut-Médoc)
Medium bodied, easy drinking, fresh red berry filled wine for early, well priced consumption 84 - 86 Pts
2,336 Views
Tasted

Apr 26, 2016
2014
Château Saint-Paul (Haut-Médoc)
Forward and soft, the wine offers dark red fruits and espresso. 85-87 Pts
2,701 Views
Tasted

Apr 21, 2015
2012
Château Saint-Paul (Haut-Médoc)
50% Merlot, 40% Cabernet Sauvignon and 10% Cabernet Franc led to a wine with tobacco and blackberry notes and a short, tannic finish. 84-86 Pts
2,497 Views
Tasted

Apr 23, 2013
2010
Château Saint-Paul (Haut-Médoc)
A solid value wine from Stephane Derenoncourt with a fresh, cassis and blackberry profile with notes of licorice and espresso. Round and approachable, this is a wine to drink on the young side.
4,004 Views
Tasted

Jul 20, 2013
2009
Château Saint-Paul (Haut-Médoc)
From a blend of 50% Cabernet Sauvignon, 40% Merlot, 5% Cabernet Franc and 5% Petit Verdot, the wine is produced in an upfront, forward, soft textured style with ripe flavors and should be available at a good price. This value Bordeaux wine is for early drinking.
4,690 Views
Tasted

May 8, 2012
Situated on gravel and clay soils in the Haut Medoc regions, this outstanding value wine from a blend of 48% Merlot, 35% Cabernet Sauvignon, 8.5% Cabernet Franc along with 8.5% Petit Verdot offers gobs of black fruit, spice, cassis and licorice. This full bodied wine ends with blast of sweet, ripe, round textured, fresh black fruit. This sells for less than $20 a bottle. Wines of this quality and price deserve to be bought by the case! This is another strong value wine from Stephane Derenoncourt.
5,228 Views
Tasted

Jul 20, 2011
2005
Château Saint-Paul (Haut-Médoc)
Well past its sell through date, the fruit is fading, leaving with more secondary notes and acidity, than red berries. Drink up if you have any, as this going to continue going on the same downward spiral from here.
3,864 Views
Tasted

Aug 26, 2017