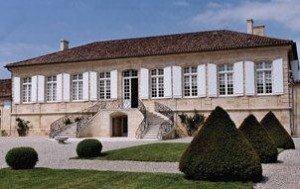 Learn everything about Chateau La Lagune Haut Medoc, Third Growth with wine tasting notes, and wine with food pairing tips. Learn the best vintages, the history of the property, and information on the vineyards and winemaking. If you want to read about other important, Bordeaux Chateaux: Links to all Bordeaux Wine Producer Profiles
Chateau La Lagune History, Overview
Chateau La Lagune has a long history that dates all the way back to the 16th century, under King Henri IV. This was at the same time the Dutch engineers began the modern age for Bordeaux when they started draining the water from the marshes and swamps. The beautiful, classically styled chateau took decades to build, with construction beginning in about 1715, and finishing in 1734.
The chateau was designed by the architect, Baron Victor Louis, who earned fame for his design of the Grand Theater in Bordeaux. By 1730, Chateau La Lagune was already known for producing Bordeaux wine. The property remained under the ownership of the well-known de Seze family for several generations.
Jumping ahead a few centuries to the modern era, during the 1950s, Chateau La Lagune experienced problems caused by the end of World War 2, along with the economic crisis. Plus there was the great frost of 1956, which destroyed a large portion of the vineyards in Bordeaux.
In 1958, when George Brunet purchased Chateau La Lagune, only 5 hectares remained planted with vines! It was George Burnet that began a serious program of replanting Chateau La Lagune.
During the tenure of George Burnet, he increased the size of vineyards by purchasing the neighboring Petit La Lagune vineyard. Burnet also brought back the name of Chateau La Lagune, which in the 1950s, was sold as Grand La Lagune.
However, George Brunet also took an economic hit during that era and was forced to sell Chateau La Lagune to the Ducellier family of Champagne Ayala in 1962.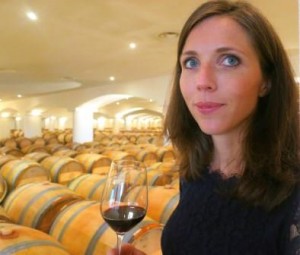 Chateau La Lagune The Modern Age
In late, 1999, both Chateau La Lagune and Champagne Ayala were sold to the Frey family. The Frey family sold Champagne Ayala and bought the legendary estate of Jaboulet in the Rhone, which of course includes the crown jewel of the region, Jaboulet La Chapelle. 2000 was the first vintage for the Frey family at La Lagune. Caroline Frey assumed control of Chateau La Lagune in 2004.
Aside from their interests in Bordeaux and in Hermitage in the Northern Rhone Valley, the Frey family is also substantial, but not a majority shareholder in the Champagne house of Billecart-Salmon. In 2014, the Frey family bought Chateau de Corton Andre and its 7 hectares of vines in the Cote de Beaune area of Burgundy.
Caroline Frey is the manager of Chateau La Lagune, as well as their estate in Hermitage, Jaboulet. In November 2013, La Lagune purchased the 8.9-hectare estate of Chateau D'Arche, from Mahler Besse. Chateau D'Arche is located in the commune of Ludon, not from La Lagune.
This purchase made more than economic sense for the property, as the vines were once part of La Lagune when the original 1855 Classification took place. Caroline Frey is interested in more than wine. The fashionable Frey is quite the accomplished horse showjumper, with many medals, trophies, and ribbons to her credit.
Chateau La Lagune Vineyards, Terroir, Grapes, Winemaking
The La Lagune vineyard is planted to 60% Cabernet Sauvignon, 30% Merlot, and 10% Petit Verdot. The sizeable 90-hectare vineyard of Chateau La Lagune usually has 85 hectares of vines planted. 5 hectares are often fallow, waiting for replanting. The vineyard has a terroir of gravel and sand soils. The estate however is much larger, covering 150 hectares. Much of that land is devoted to verdant parkland and forests.
The best parts of the vineyard are found on the plateau of their 4, sloping gravel, hillsides. The peak elevation on the slopes reaches 15 meters. As you might expect, the concentration of the gravel is at the top of the slopes. You find more sand as travel further down the hills onto the flats.
They also maintain parcels they purchased in 1964, which are located due east, which is gravel and sand over clay soils. Compared with their neighbors, they have a slightly warmer-micro climate, allowing them to be one of the earlier estates to finish harvesting.
In 2004, the estate began experimenting with organic farming on one parcel of vines. Starting in 2008, Chateau La Lagune began a program of Massal selection allowing them to propagate their vineyards with their own material that comes from their best vines.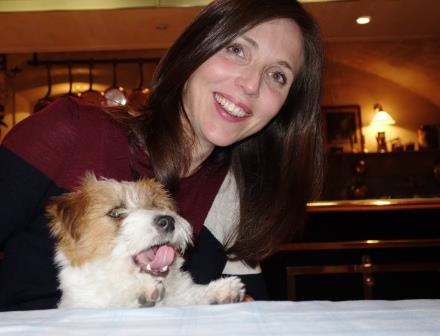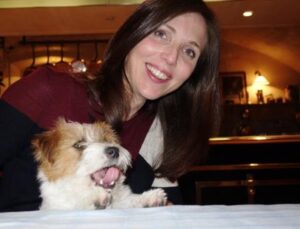 On average, the vines are maintained at more than 40 years of age. The oldest vines are their Petit Verdot. Some of those vines are more than 80 years old. The vineyard is planted to a vine density of 6,666 vines per hectare. Although the density can vary, some plantings located in Cussac, close to St. Julien are at 10,000 vines per hectare.
To compensate for the lower levels of vine density, they use a higher level of trellising than you find in other vineyards, which helps aid in photosynthesis and helps reduce yields. The vineyard is farmed using 100% organic farming techniques.
Chateau La Lagune earned its certification for organic farming practices starting with the 2016 vintage. They are also certified Biodyvin as well.
To produce the wine of Chateau La Lagune, the wine is fermented in a total of 72 different, temperature-controlled, stainless steel vats that vary in size from 22 hectoliters to 200 hectoliters to allow for parcel-by-parcel vinification.
The vats are laid out in a functional and architecturally interesting pattern. Malolactic fermentation takes place in vat. The wine is blended before the aging process begins. This is similar to what takes place at Chateau Haut Brion. The wine is aged in between 50% and 60% new French, oak barrels for 18 months before bottling.
Chateau La Lagune has produced 2 different wines in small quantities blending Syrah from the Northern Rhone Valley with Cabernet Sauvignon from their vineyards.
In 2010, they released Evidence, a wine that is made from 50% Cabernet Sauvignon and 50% Syrah coming from vines they own in Crozes-Hermitage. They also produce one barrel each year, blending Syrah from Jaboulet La Chapelle with Cabernet Sauvignon from La Lagune, calling it Duo. The wine is bottled only in large formats and is sold primarily at an auction. Both wines are labeled as Vin de France.
There is a second wine, Moulin de La Lagune, making its debut in 1998. There is also a third wine, Mademoiselle L, which comes from 30 hectares of vines planted in the Haut Medoc appellation. Denis Dubourdieu was their long-time consultant. On average, Chateau La Lagune produces between 18,000 and 20,000 cases of Bordeaux wine per vintage.
Chateau La Lagune Character and Style
Chateau La Lagune produces a refined, feminine style of wine that offers aromatic complexity and elegant textures. Even though the chateau is located in the Haut Medoc appellation, the wine could easily be confused with a Margaux wine in blind tastings.
Most vintages do not require years before the wine matures. 2005 was the first vintage since 1990 that brought attention back to the property for its beautiful style of Bordeaux wine and a contender for the top wine of the Haut Medoc appellation.
Chateau La Lagune remains popular with consumers not just for its charming style, but for its friendly, pricing policy.
The best vintages of Chateau La Lagune are: 2022, 2021, 2020, 2019, 2017, 2016, 2015, 2010, 2009, 2005, 2000, 1990, 1989 and 1982. Older vintages of Chateau La Lagune should be approached with caution.
When to Drink Chateau La Lagune, Anticipated Maturity, Decanting Time
Chateau La Lagune needs some time before it can be enjoyed. Young vintages can be decanted for about 2 hours. This allows the wine to soften and open its perfume. Older vintages might need very little decanting, just enough to remove the sediment.
Chateau La Lagune is usually better with at least 6-9 years of bottle age. Of course, that can vary slightly, depending on the vintage character. Chateau La Lagune offers its best drinking and should reach peak maturity between 7-25 years of age after the vintage.
Serving and Decanting Chateau La Lagune with Wine, Food, Pairing Tips
Chateau La Lagune is best served at 15.5 degrees Celsius, 60 degrees Fahrenheit. The cool, almost cellar temperature gives the wine more freshness and lift. The wine of Chateau La Lagune is best served with all types of classic meat dishes, veal, pork, beef, lamb, duck, game, roast chicken, roasted, braised, and grilled dishes.
Chateau La Lagune is a perfect match with Asian dishes, hearty fish courses like tuna, mushrooms and pasta as well as cheese.
Château La Lagune Wine Tasting Notes
25 Vintages 289,457 Views Sort by Vintage-Rating
2022
Château La Lagune (Haut-Médoc)

Flowers, spices, white and black cherries, espresso, and tobacco crowd into the nose. On the palate, the wine is elegant, silky, and fresh, with sweetness, and lift on the palate. The refined, finish leaves you with soft-textured, fresh, ripe, red berries and touches of herbs on the backend. Drink from 2026-2045. 93-95 Pts.

2,227 Views

Tasted

May 8, 2023

2020
Château La Lagune (Haut-Médoc)

Showing a serious depth of color, the wine is filled with floral aromas, espresso, leaves and spicy red fruit aromas. Medium-bodied, elegant, fresh and refined, texturally the wine feels like spun silk. There is good length and purity here. I am really liking the spicy freshness and savor character in the lingering finish. 92-94 Pts

3,100 Views

Tasted

May 20, 2021

2019
Château La Lagune (Haut-Médoc)

Roses and lilacs, along with sweet, ripe cherries show up in the perfume. Medium-bodied, soft, silky, fresh and focused on its purity and refined nature, the wine is effortless to drink, finishing with layers of polished red fruits, touches of cocoa and just a touch of spice and savory herbs. This will compete with any of the best vintage La Lagune has ever produced and it should age for decades. Drink from 2024-2042.

5,659 Views

Tasted

Mar 29, 2022

2017
Château La Lagune (Haut-Médoc)

Elegant, fresh, forward, sweet and fruity, with a nice purity to its red berries, you can enjoy this for its elegant styling in its youth, or age it for more of its floral complexities.

3,282 Views

Tasted

May 14, 2020

An attractive garnet hue, this medium-bodied wine kicks off with the aromatics of roses, licorice, earth, espresso and crème de cassis. Freshness is first, followed by q sweet, berry-filled finish. Produced from a blend of 70% Cabernet Sauvignon, 25% Merlot and 5% Petit Verdot, the wine reached 13% ABV with a pH of 3.65. The harvest took place September 12 through September 30. This estate was lucky, only 5% of their vineyards were damaged due to the frost.

6,261 Views

Tasted

Apr 26, 2018

2016
Château La Lagune (Haut-Médoc)

Medium-bodied, elegant and with a showy nose of thyme, mint, flowers, forest and red pit fruits, the wine is focused on its finesse and freshness, with a soft, silky, sweet red berry finish. Give this 7-8 years and it will be a beauty. This is the first vintage for La Lagune where they were certified as 100% organic.

6,143 Views

Tasted

Sep 21, 2019

Floral and fresh, the wine is medium-bodied, elegant and offers a blend of cherry blossom, thyme, and black raspberries. This is about finesse and freshness with a soft, silky finish. This is the first vintage for La Lagune where they have been certified as 100% organic.

6,211 Views

Tasted

Feb 11, 2019

Cherry blossom, thyme, menthol and black raspberry notes create the bouquet. Finesse in style with soft lush tannins, round, dark cherry fruits and a spicy, silky, red berry finish with just the perfect amount of dark chocolate in the end note to add some fatness and complexity. Produced from a blend of 60% Cabernet Sauvignon, 35% Merlot and 5% Petit Verdot, the wine reached 14% ABV with a pH of 3.6 and is aging in 50% new French oak barrels for 14 months before bottling. The harvest ran from September 6 to October 17. This is the first vintage from La Lagune that was certified organic.

6,110 Views

Tasted

Apr 29, 2017

Cherry blossom, thyme, menthol and black raspberry notes create the bouquet. Finesse in style with soft lush tannins, round, dark cherry fruits and a spicy, silky, red berry finish with just the perfect amount of dark chocolate in the end note to add some fatness and complexity. Produced from a blend of 60% Cabernet Sauvignon, 35% Merlot and 5% Petit Verdot, the wine reached 14% ABV with a pH of 3.6 and is aging in 50% new French oak barrels for 14 months before bottling. The harvest ran from September 6 to October 17. This is the first vintage from La Lagune that was certified organic. 93-95 Pts

4,121 Views

Tasted

Apr 20, 2017

2015
Château La Lagune (Haut-Médoc)

It might be the tobacco, licorice, wet earth, flowers and ripe red fruits that you notice first. But it is the elegant textures, sweet, pure, refined fruits and the silky tannins that will stick with you the longest.

4,194 Views

Tasted

May 21, 2018

A solid wine, with freshness, silky textures and ample floral and sweet, earthy red fruits that combies into a wine with an elegant persona.

3,111 Views

Tasted

Jul 12, 2017

Rich in color, spring flowers, ripe black cherries, forest, thyme and cocoa give birth to the aromatics. Sweet, fresh, pure and silky on the palate, with sensuous textures and loads of ripe, juicy, chocolate covered plums, you'll find black raspberries in the finish. Produced from a blend of 60% Cabernet Sauvignon, 35% Merlot and 5% Petit Verdot, the wine reached 14.5% ABV. The wine will be aged in 50% new, French oak barrels for 14 months before bottling. The harvest ran from September 15 through October 7. 92 - 94 Pts

4,622 Views

Tasted

Apr 26, 2016

2014
Château La Lagune (Haut-Médoc)

Flowers, black cherry, chocolate mint and hints of vanilla create the aromatics. The wine is sweet, round and ripe with dusty tannins, fresh berries and cocoa in the round, elegant finish. Produced from a blend of 70% Cabernet Sauvignon, 20% Merlot and 10% Petit Verdot, the wine reached 13.5% ABV. 90-92 Pts

3,980 Views

Tasted

Apr 21, 2015

2013
Château La Lagune (Haut-Médoc)

The only wine produced in the history of the estate that was made from 100% Cabernet Sauvignon. The wine is light, forward and shows herbal qualities with light, fresh, bright red fruits in its character. Drink this forward wine on the young side as it does not have the stuffing to last.

3,700 Views

Tasted

Sep 21, 2016

Very light, yet more elegant that lean, the mixed red fruits and floral notes are fresh, soft and easy to enjoy.

2,786 Views

Tasted

Feb 7, 2016

The only vintage from the estate produced from 100% Cabernet Sauvignon offers espresso bean, tobacco, cassis and cedar, the wine is medium bodied, soft, forward, with a fresh, crisp, red berry finish.

1,745 Views

Tasted

May 13, 2015

2012
Château La Lagune (Haut-Médoc)

Produced using a blend of 56% Cabernet Sauvingnon, 26% Merlot and 18% Petit Verdot, the wine displays a fresh, black raspberry, spicy, olive tapanade character. There is freshness and crisp, peppery, spicy, fresh red berries coupled with thyme and pepper in the tannic finish. Give it another 5-7 more years to develop. This could have the highest concentration of Petit Verdot in the blend for the estate and 18%.

4,939 Views

Tasted

Sep 21, 2016

Fresh, soft, silky, dark red fruits, supple textures and an open, polished finish that will offer pleasure young.

4,866 Views

Tasted

Mar 11, 2015

Medium bodied, with earthy, red cherries and strawberry accents, elegant in style, this will drink well on release. 88-90 Pts

2,793 Views

Tasted

Apr 23, 2013

2011
Château La Lagune (Haut-Médoc)

The wine was made from a blending of 60% Cabernet Sauvignon, 30% Merlot, 10% Petit Verdot. The wine is already showing well with its medium bodied, light, red fruit, herb and spicy character. But the finish is short here. Drink this on the young side.

3,424 Views

Tasted

Sep 21, 2016

From a blend of 60% Cabernet Sauvignon, 35% Merlot and 5% Petit Verdot, the wine is medium bodied, focusing on elegant, soft, delicate dark red berries, floral, cherry, coffee bean and earthy notes. Enjoy this wine in its youth, for its clean cherry and floral personalty.

2,380 Views

Tasted

Feb 16, 2014

2010
Château La Lagune (Haut-Médoc)

Medium-bodied with notes of flowers, red fruits, forest leaf, spice, and tobacco in the perfume, Soft, fresh, elegant, and refined, the various red and black fruits on the palate and vibrant, long, sweet, and refined. Drink from 2022-2040.

5,062 Views

Tasted

Jul 11, 2022

Obviously young and holding back more than it's capable of offering, with effort, the floral, earthy, spicy red fruits begin to emerge. The tannins are present, but ripe, soft and delivering the correct amount of backbone for aging. Fresh, pure, deep, dark, silky, rich red fruits line the finish. Given another 5 years in the bottle, this could be as good, or even better than the sublime 2005! The wine was made from a blend of 60% Cabernet Sauvignon, 30% Merlot and a healthy does of 10% Petit Verdot.

11,112 Views

Tasted

Sep 21, 2016

Starting to close down, notes of espresso, smoke earth, tobacco, floral, fresh, herbs and earth create the complex aromas. The wine opens to silky fruits with layers of lush, sensuous, ripe black and red berries. Polished and refined, this should develop into one of the best wines from La Lagune.

10,724 Views

Tasted

Jul 31, 2014

Medium/full bodied, soft and supple in nature, the wine is filled with ripe, round, polished, sweet black cherries, earth, espresso, flowers, spice and hints of fennel. This blend of 60% Cabernet Sauvignon, 30% Merlot and a healthy does of 10% Petit Verdot should develop well.

7,382 Views

Tasted

Feb 6, 2013

2009
Château La Lagune (Haut-Médoc)

Menthol, leaf, spice, licorice and red pit fruit aromatics are already discernible in the nose. The medium bodied wine has turned the corner. Close to its prime time drinking window, the silky, perfectly ripe red fruits with their sweetness, purity and refinement are really starting to show their strengths.

4,745 Views

Tasted

Sep 20, 2019

The first thing you notice might be the abundance of fresh floral notes, but that is only the beginning. The spice, smoke, licorice, tobacco leaf, black cherry and plum scents take it even further. Silky, lush, fresh and sensuous in texture, this medium bodied, elegant, polished wine can be enjoyed in its youth. But I'd wait another 5-7 years as this promises to be even better. This is the most hedonistic vintage ever produced at La Lagune. The wine was made from a blend of 60% Cabernet Sauvignon, 25% Merlot and 15% Petit Verdot.

8,528 Views

Tasted

Sep 21, 2016

Espresso bean, flowers, sweet, ripe cherries, fennel and plum notes open to a sensuous, silky, refined wine of distinction with length, fresh fruits and a long, sweet finish.

9,749 Views

Tasted

Jul 31, 2013

Lush, silky, round and smooth on the palate, the wine offers ample truffle, earth, cassis, 5 spice and perfectly ripe blackberries. The wine ends with a fresh, plum liqueur finish.

9,116 Views

Tasted

Oct 24, 2012

From an assemblage of 60% Cabernet Sauvignon, 25% Merlot and 15% Petit Verdot, this sweet, sexy, silky, lush wine delivers floral, spice fresh plum, vanilla, earth with blackberry aromas. Rich, sensuous and pure, the wine is at the level of quality produced in 2005 as well as 1982. This attention grabbing wine is one of the better values from the Left Bank this year.

10,244 Views

Tasted

Feb 6, 2012

2008
Château La Lagune (Haut-Médoc)

Firm style of wine for La Lagune, with an olive tapenade edge to all the crisp red fruits, if you dig a bit deeper, you find hints of lowers and cherry notes, but you have to look for them. A few more years of cellaring could add more complexities and softness to the wine. This was produced from a blend of 60% Cabernet Sauvignon, 25% Merlot and 15% Petit Verdot.

4,557 Views

Tasted

Sep 21, 2016

Soft, silky textures, with a coffee bean, licorice, black raspberry, earthy, floral character and good depth of flavor. Give it a few years to develop even further.

3,637 Views

Tasted

Jul 31, 2013

2007
Château La Lagune (Haut-Médoc)

Fully mature, there is ripe, kirsch, floral, earth, tobacco and plum notes in the perfume,. But as you might expect, the wine is lighter in style and is clearly meant for consumption over the next 5-7 years or so, to allow you to get the most from its elegant, red berry charm.

3,589 Views

Tasted

Sep 21, 2016

Light in style, fully open, dominated by sweet and tart red berries and feminine textures, this is ready to drink for its spicy, red cherry personality today. I'd opt for drinking this over the next few years.

4,336 Views

Tasted

Jul 30, 2013

2006
Château La Lagune (Haut-Médoc)

Medium bodied, fresh, elegant, sweet, red berries, fresh picked flowers and a polished texure shows this wine is close to ready for prime time drinking. The wine ends with a sweet, fresh, elegant, cherry finish. This is one of the few 2006 wines that is already drinking well. The wine was made from a blend of 55% Cabernet Sauvignon, 35% Merlot and 10% Petit Verdot.

4,708 Views

Tasted

Mar 21, 2017

Already showing some age in the color, the wine is medium bodied, soft, earthy and fresh, with loads of sweet, cherries and hints of spice in the finish. This elegant charmer is showing quite well today.

3,608 Views

Tasted

May 25, 2016

Spice, wet earth, licorice, black cherry and plum notes on the nose. The wine is fresh, tannic and a little dry in the mouth at this point. Give this a couple of years and it should be even better.

6,545 Views

Tasted

Jul 31, 2013

Black and red fruit are found in abundance along with fresh herbs, smoke, spice and ripe black raspberries. Medium bodied and elegant in style, this is already starting to drink well.

5,647 Views

Tasted

Aug 12, 2011

2005
Château La Lagune (Haut-Médoc)

Elegance, purity, and refinement are in full force. The nose, with its notes of roses, cherries, black currants, earth and tobacco is a beauty. But it's the purity in the fruit, elegant profile, and silky textures in the medium-bodied, red berry , filled finish that seals the deal. This is drinking just great today. If you have a bottle, there is no reason not to pull a cork. Drink from 2023-2035.

961 Views

Tasted

Aug 25, 2023

Tobacco, cedar, black raspberry, licorice and smoke, the wine is a medium/full bodied, silky, fresh, vibrant, lively, wine of finesse, lushness and elegance. The wine was made from a blend of 55% Cabernet Sauvginon, 35% Merlot and 10% Petit Verdot. I have been following this beauty since it was initially produced and this is the best showing yet. Due to its elegant, silky nature, you can drink this today. But I'm willing to bet that another 5 more years of rest will add more depth, complexity and nuances to the wine.

6,459 Views

Tasted

Sep 21, 2016

Cedar wood, tobacco and cassis on the nose. With its soft, fresh, cigar box, black plum and cassis flavors coming to the forefront, you can drink this for pleasure today, or age it for a few more years to gain more tertiary sensations.

6,827 Views

Tasted

Jun 28, 2015

If they were giving out awards for the most elegant wine in the Haut Medoc, La Lagune would step up to the podium and give their acceptance speech. The wine is not about depth of color, tannin or concentration, it's about balance, elegance and a fair price. It reminds me of a Margaux, which it should as it's located next door. With a black raspberry, spice, earth and dark cherry nose, this charming wine opens to soft tannins and round textures. This wine will drink well young, yet it should age for 25-years.

8,781 Views

Tasted

Jan 4, 2011

2004
Château La Lagune (Haut-Médoc)

The first vintage for the Frey family after purchasing the famed estate is made from a blend of 55% Cabernet Sauvginon, 30% Merlot and 15% Petit Verdot. The wine shows some lightening of color at the edge. Notes of spice, olives, cherry, earth and smoke on the nose are available as soon as the wine is popped and poured. The medium bodied, classic, slightly strict vintage for La Lagune is ready to drink, leaving you with a spicy, fresh, crisp, firm red berry and green olive finish.

5,042 Views

Tasted

Sep 21, 2016

Easy to drink, elegant and flowery in character, this soft, fresh, red cherry and tobacco filled wine is ready to drink.

2,781 Views

Tasted

Jan 4, 2015

With a nose of tobacco, earth, licorice, blackberry and truffle, the wine is medium bodied, finesse styled, open and drinking today.

3,782 Views

Tasted

Jul 31, 2013

2003
Château La Lagune (Haut-Médoc)

Quite charming, with its supple textures, floral, earth, tobacco and cherry filled nose ending with soft, sweet, black raspberries. This is drinking in the sweet spot today.

5,564 Views

Tasted

Dec 18, 2015

Quite charming, evolved and delivering all its charms, tobacco, earth, spice, cassis, plum, coffee bean, smoke and jam notes ope to a medium/full bodied, soft, feminine, wine that is probably close to its peak.

6,116 Views

Tasted

Feb 7, 2013

2001
Château La Lagune (Haut-Médoc)

Light, fresh, fruity, soft, and fully ready to go, with its sweet, floral and cherry essence. The wine is pleasant, but lacks depth and complexity.

3,260 Views

Tasted

Oct 24, 2016

2000
Château La Lagune (Haut-Médoc)

Light in color, medium bodied and bright in personality, this lighter, red berry, earthy and tobacco filled wine requires drinking sooner than later.

3,726 Views

Tasted

Oct 25, 2014

1999
Château La Lagune (Haut-Médoc)

Fully mature, tobacco, earth, cassis, mushroom and spice scents open to a medium bodied, soft textured, light wine, that ends with red berries, olives and herbs.

8,000 Views

Tasted

Oct 24, 2012

1990
Château La Lagune (Haut-Médoc)

My last bottle from the original case. All 12 were great! Fully mature, with scents of tobacco, flowers, spice, blackberry and cassis, this soft textured wine will not awards for concentration. But it earns kudos for elegance and charm. This should be consumed by 2015 as it will probably start to decline by then.

6,149 Views

Tasted

Jan 8, 2010

1989
Château La Lagune (Haut-Médoc)

Still going strong, this black cherry, blackberry, tobacco and floral scented wine was a treat to experience. Very elegant in style, medium bodied with ample ripe, black and red fruit in the finish awarded a lot of pleasure at 20 years of age.

6,062 Views

Tasted

Jun 19, 2009

1982
Château La Lagune (Haut-Médoc)

This seems to be on the downward curve as the fruit was light, bright and tart, with a cranberry edge. Medium bodied, with no tannins left to soften, the remaining red fruits were on the acidic, tart side. If you own bottles, you should drink them sooner than later. This note was from a magnum.

4,933 Views

Tasted

Nov 17, 2017

Fully mature, medium bodied with flowers, cherry, truffle, tobacco, spice and earth on the nose. Elegant and refined,with a soft, pure, spicy, red berry finish, there is no reason to hold this any longer.

6,726 Views

Tasted

May 21, 2012

The wine offered scents and flavors of red fruits with a nice little spicy note. This was a good wine, easy to like and easy to understand. But a bit on the light side.

3,877 Views

Tasted

Sep 21, 2003

1926
Château La Lagune (Haut-Médoc)

Holding on to life with a very, thin thread, there was a bit of sweetness left in the light, bright, cherry fruit in the nose and mouth. More earth, tobacco and cigar box, that berry, this requires consumption yesterday. Still, it was a treat to taste something this old.

1,468 Views

Tasted

Apr 16, 2016