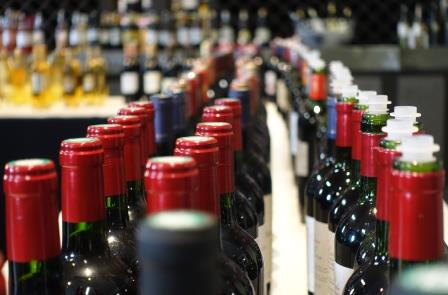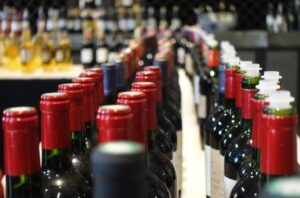 While 90% of the press on 2018 Bordeaux, and for all Bordeaux wine in general is for the top wines, The First Growths and other 1855 Classified Growths, as well as the most famous, glamorous wines from the Right Bank, the truth is, Bordeaux also produces an ocean of well-priced, value-wine.
The wines are often large case production estates that make the wines easy to find in the marketplace. They are delicious to drink on release, and they age well too! They have character, style and class.
Part of the reason these value wines are so good is that they have terroir that is often equal to some of the better terroirs in more exalted appellations. But because wine is like life, and location, location, location matters, these wines sell for a pittance for their level of quality.
However, 2018 Bordeaux can be a tricky vintage for many regions that produce value Bordeaux wine. It is really going to depend on the terroirs. The vineyards that were able to handle both parts of the growing seasons.
The opening act with its constant deluge of rain that continued until the summer was in full bloom, and the finale with its hot, dry, sun-filled, endless summer months that left little water to feed the vines. That is why terroir matters more in challenging vintages. The clay and limestone soils were able to nourish the vines, allowing the grapes, seeds and skins to mature.
If that wasn't enough to contend with, hail storms blasted portions of Entre Deux Mers, Cotes de Blaye, Cotes de Bourg and made its way into the southern Medoc, as it struck La Lagune and Cantemerle. Mildew was also an issue, and depending on the severity of the attack, many smaller estates do not have the resources to aggressively fight it off, so yields are down at some properties. If you want to read details on the 2018 Bordeaux vintage 2018 Harvest Report
With 2018 Bordeaux value wines, you can find them on both both banks and Pessac Leognan. They are all over the Right Bank in the Cotes de Bordeaux and other appellations, and even St. Emilion. (Although you need to read the report on St. Emilion for those wines) On the Left Bank, in the Medoc, there are several wonderful Cru Bourgeois properties worth considering, especially in the northern part of the region.
With close to 600 wines tasted, you can expect a few more 2018 Bordeaux reports to be published. Next up is the dry white Bordeaux wine report.
The following wines were tasted between late March and early April 2019 in non-blind conditions. Several wines were tasted more than once, with consistent results.
2018 Bordeaux Value Wine Tasting Notes
2018 Domaine-de-lA – Deep in color, the dark red fruits combine sweetness, freshness and opulent textures. The wine has volume, lift, character and most importantly, a lingering, fruity, plushly textured finish. This is the best wine from the home property of Stephane Derenoncourt yet. 93 – 95 Pts
2018 dAiguilhe Querre – Ripe and fleshy, the wine is forward, juicy, sweet, and most importantly, ready to go on release! 88 – 90 Pts
2018 d'Aiguilhe – Deeply colored, the wine is loaded with licorice, flowers, truffle, blackberry and plum on the nose. On the palate, the wine is rich, supple, round and fleshy, with freshness and density on the palate. There is purity in the fruit and length in the finish which provides you with sensuous red pit fruits, silky tannins, licorice, cherries, cocoa and crushed rock sensations. The harvest took place September 18 to October 5. 93 – 95 Pts
2018 Alcee – Fruity, ripe, round and forward, the wine is loaded with sweet, black cherry, cocoa, licorice and espresso. You can enjoy this on release for all its ripe, juicy, round fruit. Produced from 96% Merlot and 4% Cabernet Franc. 90 – 92 Pts
2018 dArce – Floral in nature, the wine shows off its ripe, black raspberries, licorice, espresso and earth with ease. Round, lush, polished and fresh, the silky tannins and fruity finish works here. 90 – 92 Pts
2018 Balthus – Voluptuous in texture, the wine is dense, fat and loaded with toasty oak, licorice, extremely ripe fruit and chocolate. This is not a refined wine, but it is sure hedonistic. The wine is a parcel selection of 100% old vine Merlot. 91 – 93 Pts
2018 Belle Coline – Medium bodied, forward, fresh, bright and clean, with a core of sweet cherries, licorice and espresso, you can enjoy this young. This is a solid Bordeaux value wine. 89 – 91 Pts
2018 Bolaire – Spicy, floral and polished, the wine is juicy, forward and sweet, with a nice dose of ripe, spiced black raspberries from start to finish. The wine was made from blending of 50% old vine Petit Verdot and 50% Merlot, which is unique for Bordeaux. 90 – 92 Pts
2018 Bouscat Caduce – Juicy, dark, sweet and fresh, with round textures and a blast of ripe black cherries from the get-go. It is amazing that you can buy a wine this good for such little money. If you are looking for an early drinking value play, this is it. The wine is an exclusive in the American market for Jeffrey Davies Signature Selections. 90 – 92 Pts
2018 Bouscat Cuvee la Gargone – Inky in color, the wine is round, sweet, floral, juicy, fleshy, frruity and already easy to drink. The wine is made from blending 60% Merlot, 20% Malbec, 18% Cabernet Franc and 2% Cabernet Franc. 91 – 93 Pts
2018 Bouscat Les Portes de L'Am – The color of ink, this stunner is fat, plush, juicy and loaded to brim with licorice, plums, flowers and chocolate covered cherries. Opulent in texture, this blend of 50% Merlot, 25% Malbec and 25% Cabernet Franc is pure hedonism in a glass. This wine is a Jeffrey Davies Signature Selection Exclusive. 92 – 94 Pts
2018 Brande-Bergere O'Byrne – Forward, medium-bodied, early drinking, crisp, bright, red berry filled wine with an olive, licorice, dark chocolate and herbal accent. You can enjoy this young due to its early drinking ability. The wine is made from a blend of 50% Merlot and 50% Cabernet Sauvignon. 86 – 88 Pts
2018 Domaine de Cambes – Truffle, tree moss, wet earth, tobacco and dark red fruits are served up with a juicy, mouthful of earthy, fresh, dark red fruits and tobacco leaf. 88 – 90 Pts
2018 Cap de Faugeres Mouleyre – Round, dark, juicy and loaded to the brim with ripe black cherries, licorice, espresso and plums, this is a richly styled lush textured wine. Even better, it will be great early in its life and will be fun to taste for at least a decade or more. The wine was made from blend of 80% old vine Merlot and 20% Cabernet Franc. 91 – 93 Pts
2018 Cap St. George – Floral and fresh, with leafy, green herbs, rocks and plums, the wine is silky, round, sweet and delivers a serious blast of ripe red fruits and stone in the finish. This will be better if you age it for a few years. The was made from blending 82% Merlot, 10% Cabernet Franc and 8% Cabernet Sauvignon. It is going to be very hard to find a better wine for the money than you find here in this vintage. 89 – 91 Pts
2018 Carignan Prima – Medium bodied, blending herbs, red currants, oak and olives in the finish. The wine was made from 100% Merlot. 86 – 88 Pts
2018 Les Charmes-Godard Blanc – Honeysuckle, white peach, pineapple and orange hit the spot here, especially with the crisp, bright, acidity keeping everything juicy and bright from start to finish. – 91 Pts
2018 Clarendelle – Forward, medium-bodied, accessible, early drinker with red fruit, cherries and just a bit of tobacco in the mouth as well as in the finish. 86 – 88 Pts
2018 Clos de Bouard – Black plums, licorice, smoke, espresso and chocolate are easily discerned. On the palate, the wine is lush, polished, round and silky. The fruits are ripe, the tannins are polished and the finish mixes dark red fruits with cocoa, licorice, smoke and spice. This is only the second vintage for Coralie de Bouard, who was not able to produce a wine in 2017, due to difficult weather conditions. The wine is a blend of 85% Merlot, 10% Cabernet Franc and 5% Cabernet Sauvignon. 92 – 94 Pts
2018 Clos Lunelles – Deep in color, the wine is dense, full-bodied, lush, ripe and powerful. The deep, dense fruits are accompanied by rocks, stones, espresso, anise and oyster shell. The finish is long, with polish and intensity in the chocolate, licorice, infused, dark plums and black cherry end notes. The wine was made from blending 80% Merlot, 10% Cabernet Sauvignon and 10% Cabernet Franc. Give this at least 5 years and perhaps longer in the cellar to come together. 93 – 95 Pts
2018 Clos Puy Arnaud – Medium-bodied, bright, crisp, fresh and floral, with a licorice and red cherry twist to top it off. 86 – 88 Pts
2018 Courteillac – Bright, juicy, fresh, crisp red fruits in a medium bodied format that will offer easy drinking on release. 88 – 89 Pts
2018 Croix Lartigue – Medium-bodied, round, ripe, rich and fruity, the licorice coated cherries, cocoa, espresso and floral notes come through on the nose and fruit filled palate. 90 – 92 Pts
2018 Croix Mouton – It is going to be hard to find a better value wine in Bordeaux than this. The wine is forward, round and fruity with black plum and floral notes. Drink this young for the fruit as well as for the pleasure. Produced from 97% Merlot and 3% Cabernet Franc. 87 – 89 Pts
2018 Dalem – Plush, round, ripe, fruity and delicious. Here, even with all this ripeness and density, the truffle, cocoa and ripe, black fruits shine through. The wine is made from a blend of 90% Merlot and 10% Cabernet Franc. 91 – 93 Pts
2018 Dame de Bouard – Fresh, bright fruits, chocolate and licorice work together perfectly in this forward, open, already easy to drink, medium-bodied, plummy wine. The second wine of Clos de Bouard was produced from 60% Merlot, 30% Cabernet Franc and 10% Cabernet Sauvignon. 89 – 91 Pts
2018 La Dauphine – Showing good color, the wine is rich, fat and juicy, espresso, dark chocolate covered cherries and licorice from start to finish. Lush, rich and concentrated, there is length, density and freshness here. Plus, you can pop a cork on release or age it for a few years. 91 – 93 Pts
2018 Faizeau – Round, ripe and still a bit oaky, this medium bodied wine is going to be best in its youth for all its ripe, lush, licorice covered, dark red fruits. 88 – 90 Pts
2018 Fontenil – The nose pops with flowers, crushed rock, cherries and licorice without being asked. On the palate, the wine is concentrated with layers of ripe, fleshy, sweet black raspberries, licorice and plums. Complex on the nose and palate, there is the perfect amount of lift giving all the layers of fruit life. The is a new level of quality for Fontenil. 92 – 94 Pts
2018 Fontenil Le Defi – Inky in color, the wine coats your palate with fruit, rocks and stones. Dense, but light on its feet, which is a difficult balance to achieve, the nose is all about the flowers, licorice, black cherry and boysenberry. With dark chocolate coming in at the end, the finish keeps on going long after the wine has gone to where it was destined to go. This is the best vintage ever of Le Defi Fontenil. 94 – 96 Pts
2018 Fougas Maldoror – The wine is full-bodied, and deep, letting the ripe plum, blackberry and earth sing out. Rich, sweet and fleshy, there is freshness in the end, giving the fruit its much needed lift. 90 – 92 Pts
2018 de Francs Infinity – Ripe plums, licorice, black cherry and floral characteristics are easy to find. And the fruity, sweet red fruits with their refined soft tannins hits an even better note in the finish. 91 – 93 Pts
2018 de Francs Les Cerisiers – Deeply colored, the wine is round, fruity and happy to present its licorice, espresso, floral and mineral driven, black cherry profile. 89 – 91 Pts
2018 Gaby – Floral, medium-bodied and showing fresh, ripe, red berries, licorice and dark cocoa from start to finish, the wine should be easy to drink early in life. 89 – 91 Pts
2018 Gigault Cuvee Viva – With a floral edge, the wine is medium-bodied, round, soft and loaded with licorice, and fresh, juicy plums accompanied by a nice note of spice in the finish. You can drink this young for all its sweet ripe fruits. 89 – 91 Pts
2018 Grand Village – Flowery in nature, you find an earthy, leafy, tobacco, spice and cherry profile. The wine is medium bodied, silky, soft and fresh, with loads of ripe, dusty black raspberries in the finish. It was produced from a blend of 78% Merlot and 22% Cabernet Franc, setting a record for the highest amount of Cabernet Franc in the blend. 91 – 93 Pts
2018 Gree-Laroque – Open, forward, fresh and fruity, with round textures, medium-body and a ripe, dark cherry and licorice-filled finish. This offers serious value drinking and it can be enjoyed on release. 89 – 91 Pts
2018 Haut Carles – Flowers, licorice, chocolate and ripe, lush red and black fruits are served up in a silky, forward, supple textured styled that will be great on release. 91 – 93 Pts
2018 de Carles – Medium bodied, forward, fruit filled, early drinking charmer with a nice, sweet, fruity character and softness in the finish. 87 – 89 Pts
2018 Hubert de Boüard Cabernet Franc – For those looking to experience a 100% Cabernet Franc wine from Bordeaux, search no further. This well priced, medium-bodied, forward, easy drinker offers plenty of ripe plums, flowers and hint of peppery spice, with soft textures and will be nice to taste on release. 86-88 Pts
2018 Hubert de Boüard Cabernet Sauvignon – For those looking to experience a 100% Cabernet Franc wine from Bordeaux, search no further. This well priced, medium-bodied, forward, easy drinker offers plenty of ripe plums, flowers and hint of peppery spice, with soft textures and will be nice to taste on release. 86 – 88 Pts
2018 Isle Fort – Floral, fruity, fresh, medium-bodied, soft and vibrant, the ripe cherries, with their hint of spice and licorice works great here. You can enjoy this young, for all its easy to like charm. 89 – 91 Pts
2018 Jean Faux Les Pins Francs – Bright, yellow tropical fruits and citrus are paired with a touch of white peach and honeysuckle that will be perfect to drink on release. 87 – 89 Pts
2018 Jean Faux – Tobacco, licorice, ripe red fruits, earth, herbs and crispness all come together in this juicy, easy to like, medium-bodied wine. 89 – 91 Pts
2018 Joanin Becot – Chocolate mint, licorice, black cherry and smoke are easy to spot. There is volume with layers of ripe, dense, black fruits along with a touch of fig, dark cocoa and espresso bean. Fleshy, long and rich, this is clearly the best Joanin Becot ever. The blend of 75% Merlot and 25% Cabernet Franc is aging in a combination of 50% new, French oak barrels, 25% in vat, 15% in amphora and 10% in one year old barrels. 91 – 93 Pts
2018 La Prade – A big juicy blast of fresh ripe fruits, rocks and stones comes in every sip . If you are seeking value Bordeaux and you're not familiar with La Prade — get to know this wine, which is made from 88% Merlot and 12% Cabernet Franc. 90 – 92 Pts
2018 La Rousselle – With licorice, smoke, jam and black fruits, the wine is forward, lush, fat and rich. The wine offers early drinking charm, so you can pop on cork on release letting you enjoy all this ripe fruit without delay. 89 – 91 Pts
2018 La Vieille Cure – Concentrated, lush and loaded with chocolate covered, black cherries and licorice, the wine hits your palate with the essence of dark cocoa and red fruits that offer their pleasures with ease. 90 – 92 Pts
2018 Lafont-Fourcat – Medium bodied, the smoky black raspberries and licorice come through in the nose and on the silky, soft palate. You should be able to enjoy this young. 89 – 91 Pts
2018 Lafont-Fourcat A Nos Amours – Deep in color, the wine is soft, supple and shows hints of minerality along with its juicy, fresh, dark cherry profile. This will take a few years before it really begins shining. 90 – 92 Pts
2018 lAurage – Earthy black cherries, kirsch, wild herbs and spice come through easily in the nose and mouth. All of this is wrapped up in a fresh, round, silky bow of red, juicy fruits, licorice and earth in the finish. The wine is a blend of 95% Merlot and 5% Cabernet Franc. 91 – 93 Pts
2018 Le Conseiller – From 100% old vine Merlot, the wine is forward, soft fruity and juicy. Easy to drink, this is going to be fun on release. 87 – 89 Pts
2018 Le Petit Verdot Belle-Vue – Don't plan a trip to the dentist after tasting this wine. It's inky, it's going to stain your teeth. Massive, powerful, rich, fleshy, dark and spicy, it reminds me of a Napa wine. Some tasters are going to like this more than others. This is a rarity in Bordeaux as it is one of the few wines made from 100% Petit Verdot. 87 – 89 Pts
2018 Le Rey Argileuses – As soon as this hits the stores, you can grab a bottle, pop a cork and enjoy all the sweet, ripe, round, red fruits and licorice with ease. It is hard to find better value from any wine region. 88 – 90 Pts
2018 Le Rey Rocheuses – Floral, ripe, juicy and already a lot of fun to drink, this is sweet, ripe and plummy with a nice spicy note in the round, finish. 89 – 91 Pts
2018 Leroy-Beauval – Easy drinking charmer with soft, ripe, dark red fruits, a touch of fennel and round textures. 86 – 88 Pts
2018 Grands Marechaux – Medium bodied, easy to like charmer with ripe, soft-textured, sweet red fruits, licorice and a touch of espresso. This is a wine that you can enjoy on release. 89 – 91 Pts
2018 Les Trois Croix – Lush, round, forward, medium/full bodied, with a dark, juicy plum, licorice, black cherry and earthy character. Fresh, plush and polished, this will be better with a few years of age. 90 – 92 Pts
2018 Marjosse – Medium bodied, round, forward, charming and fruity, with a nice drizzle of licorice and cocoa in the finish. The wine will be delicious to enjoy on release for all its sweet, red berry charm. You can drink this value priced Bordeaux on release. The wine was made from blending 80% Merlot, 10% Cabernet Franc, 5% Cabernet Sauvignon and 5% Malbec. 88 – 90 Pts
2018 Mauvais Garçon (Bad Boy) – Forward, round and ready for prime time drinking for those thirsting for ripe, lush black cherries, licorice and chocolate in a crowd-pleasing style. 86 – 88 Pts
2018 Montlandrie – Floral in nature, the wine focuses on its freshness, silky tannins and red, licorice coated fruits. The medium-bodied wine is going to need a few years to soften and come together. The wine is a blend of 75% Merlot, 20% Cabernet Franc and 5% Cabernet Sauvignon. 90 – 92 Pts
2018 Moulin-Haut-Laroque – Flowers, smoke, espresso and dark red berries with a touch of minerality come together in this medium bodied, juicy, fresh, polished, fruity wine. 89 – 91 Pts
2018 Moulin-Pey-Labrie – Luscious, ripe, fresh sweet cherries that offer a nice pop of flavor on the palate. The fruits come along with licorice and coffee bean to round things out in the soft, round, medium-bodied finish. 88 – 90 Pts
2018 Esprit-de-Pavie – Flowers and licorice with dark red berries on the nose and palate. The wine is medium-bodied and vinified for early drinking appeal, which works, due to all the ripe, fleshy, sweet, fruits. 87 – 89 Pts
2018 Perriéres de Lafleur – With a nice level of density, the wine has good concentration of flavor, round tannins, sweetness in the fruit, vitality and complexity in the finish. Perriéres de Lafleur has replaced the Acte series from the Guinaudeau family. 92 – 94 Pts
2018 Pey-La-Tour Reserve du Chateau – Ripe, fruity, forward and loaded with licorice, chocolate, black cherries and dark plums, the wine is round in the mouth, soft in the finish and will be easy to enjoy on release. 89 – 91 Pts
2018 Le Pin Beausoleil – This outstanding, Bordeaux value wine is ripe, sweet, fresh, juicy, forward and on the black cherry and plum side with hints of licorice in finish. 90 – 92 Pts
2018 Prieure Saint-Anne – Dark cocoa, licorice, black cherry can be found from in this ready to drink, ripe, round, easy to like charmer. 86 – 88 Pts
2018 Puygueraud – Earthy with tobacco leaf, herb, licorice and wild cherry aromatics, the wine has richness, volume and length. The fruit is ripe. There is an earthiness to the fruit and density that is not usually found here. As the finish lingers, you get a sense of the minerality, which adds to the fruit and complexity. The wine was made from a blend of 85% Merlot, 12% Cabernet Franc and 3% Malbec. 91 – 93 Pts
2018 Reignac – Round, lush and juicy, with plenty of smoke, licorice, espresso and ripe, black cherries coupled with a dark chocolate underpinning and freshness in the finish. Age it a few years, or drink it on release. 90 – 92 Pts
2018 La Riviere – Dark in color, the wine is round, fat, sweet and filled with ripe, dark red fruits, licorice, wet earth, coffee bean, smoke and cocoa. Lusciously textured in the finish, this is going to great shortly after release. 90 – 92 Pts
2018 Roc de Cambes – Wild black cherries, truffle, tobacco, smoke and licorice on the nose gets your focus. Full-bodied, lusty, round and juicy, with an earthy accent to the fruits, this will be best with at least 7-9 years of age. 92 – 94 Pts
2018 Simon Blanchard Champ de la Fenetre – Floral, with sweet, silky, fresh cherries, plums and chocolate to kick this off. The wine is silky, round and delivers a nice a forward blast of juicy red fruits in the end note. 90 – 92 Pts
2018 Domaine Simon Blanchard Guitard – Deep, juicy dark black cherries with cocoa and licorice, the wine has good weight, density and freshness. The fruit is lively as well as rich and fleshy. The wine is made from 52% old vine Merlot paired with 48% Cabernet Franc. 92 – 94 Pts
2018 Thenac Bergerac Sec Fleur de Thenac Blanc – Medium-bodied, earthy, mineral driven, red pit fruit filled wine with a lean, stony character that will please some people more than others. 84 – 86 Pts
2018 Tour Bayard L'Angelot – Lush, round, dark, juicy, ripe, sweet, fleshy cherries surrounded by licorice and chocolate in a forward style, and for a fair price! You can drink this young. 89 – 91 Pts
2018 Val de Roc – Dark in color, with chocolate coated cherries, round textures and a juicy finish, this is going to be charming on release. 87 – 89 Pts
2018 Vieux-Chateau-Palon – Rich, dense, plummy, fat and with depth of flavor, the wine is loaded to the brim with all the ripe, fleshy plums, licorice and cocoa you need. This is a delicious value play for those willing to skip the big wines and just want pleasure in the glass. 91 – 93 Pts
2018 Villars – Medium bodied, soft and forward, the wine goes in the direction of smoke, espresso, dark cocoa, licorice and red pit fruits. Give it a few years and it should fill out. 88 – 90 Pts
2018 VirginieThunevin – Sweet cherry and vanilla with floral notes come to the surface in this medium-bodied, already delicious, forward wine. The sweet berries have a softness ensuring it will be quite fun to drink on release. 87 – 89 Pts
2018 Vrai Canon Bouche – Concentrated, rich and lush, with layers of ripe dark, red fruits, licorice, cocoa and espresso, this is not a wine of finesse, but it is a wine of pleasure and here, that's a good thing. 90 – 92 Pts