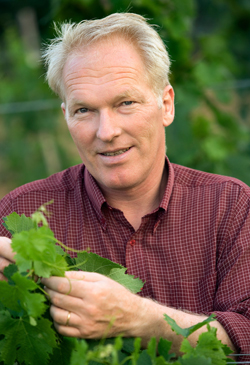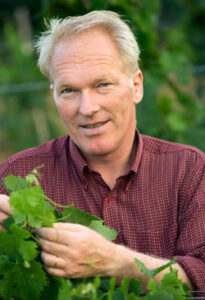 Learn everything about Chateau Les Grands Marechaux Cotes de Blaye with wine tasting notes, wine, and food pairing tips, best vintages, a history of the property, and information on the vineyards and winemaking. If you want to read about other important, Bordeaux Chateaux: Links to all Bordeaux Wine Producer Profiles
Chateau Les Grands Marechaux History, Overview
Etienne Barre and Christophe Reboul Salze bought Chateau Les Grands Marechaux located in the Cotes de Blaye appellation in 1997. However, this is not their only vineyard in the region.
They also own Chateau Chateau Gigault, which makes the popular Cuvee Viva. They recently added to their portfolio of Bordeaux value wine-producing estates with the purchase of Chateau Belle Coline. Aside from being a Bordeaux winemaker, Christophe Reboul is also well known as a Bordeaux wine negociant with his company, The Wine Merchant.
Chateau Les Grands Marechaux Vineyards, Terroir, Grapes, Winemaking
The 21.4-hectare, Chateau Les Grands Marechaux vineyard is planted to 84% Merlot, 9% Cabernet Franc and 7% Cabernet Sauvignon. The terroir is clay, limestone, and sandy soils. The average age of the vines is 17 years.
To produce the wine, the fruit is whole berry fermented in temperature-controlled, stainless steel tanks with a 30-day maceration. Malolactic fermentation is performed in French oak barrels.
The wine-making and vineyard management of Chateau Les Grands Marechaux is consulted by Stephane Derenoncourt who is well known for working with numerous estates in the Right Bank of Bordeaux.
The best vintages of Chateau Les Grands Marechaux are: 2022, 2021, 2020, 2019, 2018, 2017, 2016, 2015, 2014, 2012, 2010, 2009 and 2005.
Les Grands Marechaux is another contender for the best value Bordeaux wine produced today. In fact, their other Bordeaux estate, Guigault, and their special wine, Gigault Cuvee Viva, as well as Chateau Belle Coline are all strong examples of Bordeaux value wines well that are well worth taking a look at.
When to Drink Chateau Les Grands Marechaux, Anticipated Maturity, Decanting Time
Chateau Les Grands Marechaux is better with at least 1-2 years of aging in good vintages. Young vintages can be decanted and served, or allowed to air for up to 1 hour.
Older vintages might need very little decanting, just enough to remove the sediment. Chateau Les Grands Marechaux offers its best drinking and should reach peak maturity between 1-9 years of age after the vintage.
Serving Chateau Les Grands Marechaux with Wine, Food, Pairing Tips
Chateau Les Grands Marechaux is best served at 15.5 degrees Celsius, 60 degrees Fahrenheit. The cool, almost cellar temperature gives the wine more freshness and lift.
Chateau Les Grands Marechaux is best paired with all types of classic meat dishes, veal, pork, beef, lamb, duck, game, roast chicken, roasted, braised, and grilled dishes. Chateau Les Grands Marechaux is also good when matched with Asian dishes, rich fish courses like tuna, mushrooms, pasta, and an assortment of cheeses.
Château Les Grands Maréchaux Wine Tasting Notes
12 Vintages 42,529 Views Sort by Vintage-Rating
2020
Château Les Grands Maréchaux (Blaye Côtes de Bordeaux)

With espresso, cocoa, and cherries on the nose, the wine starts off great. Much better in the bottle, this is the best vintage of Les Grands Marechaux I recall tasting. There are loads of ripe, sweet, dark black cherries, licorice, a bit of chocolate on the nose, and a medium-bodied palate. It is hard to find a better value in an early drinking wine. Drink from 2023-2032.

166 Views

Tasted

Mar 21, 2023

2019
Château Les Grands Maréchaux (Blaye Côtes de Bordeaux)

Round, juicy, fruity and fresh with a blast of ripe, sweet, delicious, already open black cherries and licorice on the nose and medium-bodied palate. It is hard to find a better value in an early drinking wine. 87-89 Pts

2,891 Views

Tasted

Jun 8, 2020

2018
Château Les Grands Maréchaux (Blaye Côtes de Bordeaux)

Fresh, fruity, soft, elegant, medium-bodied, early drinking charmer with bright, red berries, spice, licorice and espresso notes. This is a wine that you can enjoy on release.

926 Views

Tasted

Mar 9, 2021

Medium bodied, easy to like charmer with ripe, soft-textured, sweet red fruits, licorice and a touch of espresso. This is a wine that you can enjoy on release. 89-91 Pts

3,182 Views

Tasted

Apr 19, 2019

2017
Château Les Grands Maréchaux (Blaye Côtes de Bordeaux)

Medium-bodied, fresh, bright, crisp, crunchy red fruits and leafy notes with a lifted, red cherry finish with a touch of olive is what you will find here in this forward, ready-to-go, value-priced wine.

1,491 Views

Tasted

Aug 27, 2021

2016
Château Les Grands Maréchaux (Blaye Côtes de Bordeaux)

Medium bodied, soft, forward and easy to drink, the wine is fresh, fruity, soft textured and filled with easy to like, sweet red berries with a hint of licorice. Drink this great value priced wine early.

2,592 Views

Tasted

Sep 21, 2019

Great value here with loads of soft textured, sweet, ripe, red fruits, lift and an open plummy character with a shot of licorice. The will drink well on release.

2,358 Views

Tasted

Apr 29, 2017

2015
Château Les Grands Maréchaux (Blaye Côtes de Bordeaux)

Consistently one of the top Bordeaux value wines, this fully developed medium-bodied, fruity, cherry and licorice dominated, soft, round wine is great for an easy-going, uncomplicated quaffer.

2,527 Views

Tasted

Sep 11, 2020

2014
Château Les Grands Maréchaux (Blaye Côtes de Bordeaux)

It's going to be hard to find a better wine for the money in this vintage, due to its forward, soft, ripe, red fruits, open plummy character and low price. 87-88 Pts

2,731 Views

Tasted

May 1, 2015

2012
Château Les Grands Maréchaux (Blaye Côtes de Bordeaux)

Medium-bodied with wild strawberries and a light, earthy, red berry finish, this is best drunk in its youth. 84-86 Pts

2,913 Views

Tasted

Apr 26, 2013

2011
Château Les Grands Maréchaux (Blaye Côtes de Bordeaux)

From Clay and limestone soils, this medium-bodied wine has bright red berries and a short, fresh finish. 86-87 Pts

2,699 Views

Tasted

Apr 20, 2012

2010
Château Les Grands Maréchaux (Blaye Côtes de Bordeaux)

Les Grands Marechaux This is another contender for one of top values in Bordeaux wine with its supple textures and fresh cassis, licorice and black cherry profile. 87-89 Pts

3,237 Views

Tasted

Apr 22, 2011

2009
Château Les Grands Maréchaux (Blaye Côtes de Bordeaux)

2009 Les Grands Marechaux is 84% merlot, 9% cabernet franc, and 7% cabernet sauvignon. Net yields in 2009 were only 26 hls/ha. Medium bodied, with black raspberry and cherry scents, this easy drinking wine will be a crowd pleaser the day it's released. Another top value play. 85-87 Pts

4,169 Views

Tasted

Aug 26, 2010

2005
Château Les Grands Maréchaux (Blaye Côtes de Bordeaux)

2005 Les Grands Marechaux opens with chocolate covered cherries and licorice. Medium bodied and soft in texture, this already mature wine finishes with cherry and licorice tints. One of the top value plays in Bordeaux today, this Stephane Derenoncourt consulted wine should be drunk up before the wine hits 8 years of age.

5,303 Views

Tasted

Sep 17, 2011

This is one of the steals of the vintage. Fresh dark berries, herbs and black cherry scents make up the perfume. Medium bodied and ready to drink, this soft textured wine ends with sweet dark cherries. Drink this young.

5,344 Views

Tasted

May 30, 2010