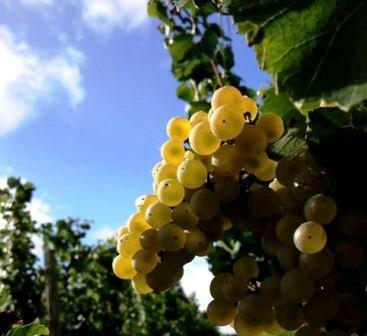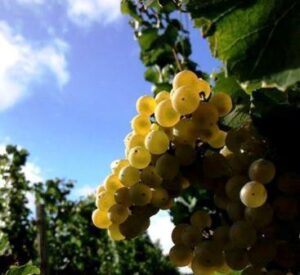 2018 Bordeaux is a year for the red wines. The hot summer with its sunny dry conditions seems to have been too much to really allow for the production of first-rate dry white Bordeaux at many estates.
There are a few exceptions, of course. But generally speaking, 2018 Bordeaux white wines range from just not quite fresh enough, all the way to the honey-suckle accented, tropical side, with some wines edging close to the slightly flabby side of the style range. Clearly there are wines that are better than others. 2018 white Bordeaux is a vintage that consumers should do a little homework on before buying.
The issue here is that far too often, the crisp acidity associated with the best dry white Bordeaux wines is not pronounced, so there are 2018 white Bordeaux wines that can lack energy and verve. In short, 2018 is not always an exciting vintage for Bordeaux's dry whites.
On the plus side, most of the 2018 white Bordeaux wines can be enjoyed early in life, as most will be quite delicious on release. On the other hand, because the wines will show so well young, they are not for the most part, going to develop into candidates for long-term cellaring.
Though it is interesting that white Bordeaux wines from the Medoc fared reasonably well across the board and you find more difficulties in Graves and Pessac Leognan white wines.
2018 Bordeaux is also a complicated vintage for the sweet Bordeaux wine. There are wines without enough botrytis to make them compelling, and acidities are not as high as you find in the best vintages.
On the other hand, this is a mixed blessing.
I like sweet wines in that style if I am seeking to match them with savory dishes. They often make complimentary wine and food pairings, as the sweetness and botrytis are not overpowering. If you want to read details on the 2018 Bordeaux vintage 2018 Harvest Report
It is also interesting to note that starting with the 2018 Bordeaux vintage, Chateau d'Yquem did not allow the vintage to be shown during the En Primeur tastings. Chateau d'Yquem will not be offered as a future. Tastings will be available once the wine is in bottle and ready to be sold.
With close to 600 wines tasted, you can expect a few more 2018 Bordeaux reports to be published. The following 2018 white Bordeaux wines were tasted between late March and early April 2019 in non-blind conditions.
The guide to 2018 white Bordeaux wine focuses on wines from Pessac Leognan, Graves, Bordeaux, Entre Deux Mers, the Medoc, Cote de Francs and other smaller appellations that allow for the production of white Bordeaux wine. Several wines were tasted more than once, with consistent results.
This coming week is interesting. Vinexpo, which occurs every other year in Bordeaux has historically taken place in mid-late June, as the futures campaign closes in on its crescendo. That is not the case with 2018 Bordeaux! The idea to move Vinexpo to May was a poor decision causing an unnecessary interruption to the release of countless wines. But that's for another day.
While last week saw a flurry of releases, many wines at all price levels have not been offered. With most negociants spending time at Vinexpo, the number of releases this week could be quite small. Things will really take off the following week as the trade rushes to get all their offers out by the start of the summer.
2018 White Bordeaux Guide
2018 dAiguilhe Blanc – Green apple, yellow citrus and pears come through in a forward, bright, fresh, crisp style that you can drink on the young side. – 91 Pts
2018 Alto de Cantenac Brown – Pineapple, white peach, vanilla and lemon rind produce the aromatic character. On the palate, the fruit is just a little sweet, with a fresh, juicy lemon and semi-tropical finish. The wine was produced from a blend of 90% Sauvignon Blanc and 10% Semillon. – 91 Pts
2018 Blanc de Lynch Bages – Just picked honeysuckle, orange rind, Granny Smith apples and vanilla are a treat to smell. Packed with citrus on the palate, the lemon chiffon finish is perfect for current drinking. The wine is a blend of 59% Sauvignon Blanc, 21% Semillon, and 20% Muscadelle. – 93 Pts
2018 Brown Blanc – Juicy, bright, crisp lemons, grapefruit, vanilla and florals are here from start to finish. Medium-bodied and ready to go, drink this over the first few years of life for the maximum amount of fruit and freshness. – 90 Pts
2018 Cantelys Blanc – With a sweet, fresh, lemon and white peach character and enough pep to get the wine going, this will be ready for prime time drinking on release. – 90 Pts
2018 Carbonnieux Blanc – The nose works well with its blend of green apples, Meyer lemon and a touch of floral and there is vibrancy in the fruit as well but this is not a long term drinker. So, enjoy it early in life for all that delicious fruit. – 91 Pts
2018 Domaine de Chevalier Blanc – With a blast of crisp, zesty pomelo, floral scents and a full body loaded with crushed rocks, Mandarin oranges, mango and a background of pineapple, this is tasty now — I could not stop drinking it. I can only imagine how good this is going to be with a decade or two of aging! – 96 Pts
2018 Clarendelle Blanc – Light, bright and fresh, enjoy this yellow citrus filled summer quaffer in the first year or two after it hits the shelf. – 85 Pts
2018 Clos des Lunes Lune d'Argent – If you like white peaches and juicy, sweet Meyer lemons, you came to the right place. Just bottled, the wine is soft, floral, open and ready to go! – 91 Pts
2018 Clos des Lunes Lune d'Or – Picture a dry Sauternes blended with sweet, white peaches and you begin to get the idea of what's in your glass. Add some ripe, yellow citrus and a dollop of pineapple, with a shot of acidity, and you can complete the picture. – 92 Pts
2018 Clos Marsalette Blanc – Vanilla, white peach, honeysuckle and pomelo are front and center and in the finish as well. Drink this young for its sweet, pure fruity character. – 90 Pts
2018 Chantegrive Blanc – Pomelo, pineapple and lemon offer a nice initial pop along with honeysuckle and tropical fruits. Drink this on the young side for the maximum amount of fruit and freshness. – 86 Pts
2018 Chantegrive Caroline – Leaning to the tropical side, you also find vanilla, lemon peel, pineapple and tangerine with a hint of honeysuckle on the nose and palate. This will be best enjoyed in its youth for maximum freshness. – 88 Pts
2018 Cos d'Estournel Blanc – Youthful and crisp, with little effort, the spark of honeysuckle, orange, grapefruit, vanilla and lemon hits the perfume. On the palate this wine is drenched in brightness, yellow citrus and a hint of honey, providing a fresh, refreshing, juicy experience. – 94 Pts
2018 Les Pagodes de Cos Blanc – Bright, fresh and juicy, with sweet yellow fruits and a touch of honey with a fresh, crispness to the juicy finish. – 91 Pts
2018 Couhins-Lurton Blanc – The just squeezed yellow citrus pops with lift, allowing the sweetness to shine through in this forward, medium-bodied, early-drinking wine. – 90 Pts
2018 deFrance Blanc – Bright, yellow citrus and white peach are found here from start to finish in this early drinking white Bordeaux charmer. – 88 Pts
2018 Ferran Blanc – Floral and citrus dominate the wine. There is sweetness and juicy lemons but they fade quickly so drink this on the young side. – 87 Pts
2018 Gazin-Rocquencourt Blanc – Bright, juicy and fresh, the florals, mint, yellow citrus and vanilla stand out. On the palate, the wine refreshes with lemon zest, tangerine, vanilla and a drop of honey. – 91 Pts
2018 Girolate Blanc – Light, fresh, easy drinking, yellow citrus based wine for early drinking consumption. – 86 Pts
2018 Hubert de Boüard Chardonnay – Forward, fresh, fun, early drinking white with a nice combination of yellow citrus, pear and green apple. This is a nice summer drinking quaffer. – 87 Pts
2018 Hubert de Boüard Le Sauvignon – Crisp, bright, fresh juicy lemons and pomelo with a tint of honeysuckle that is perfect for uncomplicated summer drinking. – 87 Pts
2018 Grand Village Blanc – Hints of tropical fruit and yellow citrus fruits come to you with a tint of honey. On the palate, the wine is round, fresh and refreshing. The wine was made from 75% Sauvignon Blanc and 25% Semillon. – 91 Pts
2018 Grand Village Les Champs Libres – Always produced from 100% Sauvignon Blanc, the wine shows off its green apple, pomelo, flowers and lime essence with ease. Fresh and fruity, with lift and the bite of a Meyer lemon in the finish, this is quite nice this vintage. – 92 Pts
2018 Haut Brion Blanc – Floral with a strong note of pomelo, Meyer lemon and wax, the wine is sweet, juicy and even a bit honeyed. The large percentage of Sauvignon in the blend offers the pop you need. Made from a blend of 80.6% Sauvignon Blanc and 19.4% Semillon, this is the highest percentage of Sauvignon Blanc in the blend for Haut Brion Blanc. – 98 Pts
2018 Le Clarte de Haut Brion Blanc – Floral, fresh and fruity with zesty lemons, pomelo and a drizzle of orange honey, this will drink well on release. – 92 Pts
2018 Jean Faux Les Pins Francs – Bright, yellow tropical fruits and citrus are paired with a touch of white peach and honeysuckle that will be perfect to drink on release. 87 – 89 Pts
2018 La Garde Blanc – Honeysuckle and pomelo with lemon chiffon on the palate will be perfect with fresh, grilled seafood this summer. – 88 Pts
2018 Laurence Blanc – Green apple, lemon, pomelo, and Mandarin orange show up in every sniff and sip. Fresh, and juicy, this is going to be delicious on release. From 100% Sauvignon Blanc and aged in 100% new, French oak, the wine is a new venture from Hubert de Bouard and Philippe Nunez. Drink this young for its energetic freshness. – 90 Pts
2018 La Louviere Blanc – Light in color and fruit, the ripe, sweet, yellow citrus is quite juicy but it lacks the length and freshness found in the best vintages. – 89 Pts
2018 La Mission Haut Brion Blanc – With a strong lemon essence, the crushed rock, oceanic nuances, tropical yellow fruit, honeysuckle and spice cut through. Medium-bodied and lacking the power and freshness found in the best vintages, this wine will be an early drinking vintage for La Mission Haut Brion Blanc. Made from a blend of 57.4% Sauvignon Blanc and 42.6% Semillon. This is only the second time that the blend featured more Sauvignon Blanc than Semillon. – 97 Pts
2018 La Tour Carnet Blanc – With a nice jolt of lemony freshness, you also find pomelo, vanilla and yellow tropical fruits. This will be perfect on release and over the next few years. The wine was made from blending 60% Semillon and 40% Sauvignon Blanc. – 91 Pts
2018 La-Tour-Martillac Blanc – Citrus, flowers and a background note of pineapple show up in the nose. On the palate, this is bright, crisp, forward and juicy. The wine was made blending 54% Sauvignon Blanc and 46% Semillon. – 91 Pts
2018 Larrivet Haut Brion Blanc – With a nice aromatic profile of grapefruit and lemon, this wine is medium bodied and while it shows good sweetness and some tension, this is not a wine for long term aging. So enjoy it in its youth for all that juicy, yellow citrus fruit. – 91 Pts
2018 Les Charmes-Godard Blanc – Honeysuckle, white peach, pineapple and orange hit the spot here, especially with the crisp, bright, acidity keeping everything juicy and bright from start to finish. – 91 Pts
2018 Lespault-Martillac Blanc – Juicy just squeezed lemon, lime and green apple have a real pop on the palate and in the finish. – 92 Pts
2018 MagrezFombrauge Blanc – Juicy, bright, crisp and fresh, this is loaded with lemons, pomelo, vanilla, honeysuckle and just a bit of tropical fruit. Refreshing and fruity with a nice pop of citrus on the palate, this will be great on release and better with a few years of age. – 92 Pts
2018 Malartic Lagraviere Blanc – Crisp, stony, yellow citrus, lemon curd, vanilla and green apple are on the nose and in the palate. The wine has cut, definition and a mineral essence. You'll find juice, sweetness and refreshment with a core of ripe citrus in the finish. The wine is made from a blend of 90% Sauvignon Blanc and 10% Semillon, reaching 13.5% alcohol and will be aged in 55% new, French oak barrels. – 93 Pts
2018 Marjosse Blanc – The wine is fresh, refreshing, bright, sweet and juicy, with green apple, lemon peel, pomelo and honeysuckle, making this a perfect wine for pairing with fresh seafood this summer. The wine is a blend of 40% Sauvignon Blanc, 35% percent Semillon, 20% Sauvignon Gris and 5% Muscadelle. – 90 Pts
2018 Monbousquet Blanc – Honeysuckle, green apple, lemon chiffon, tangerine, flowers and tropical fruits with just a bit of honey is what you find in the nose and in the bright, juicy, fruity finish. The wine was made from 60% Sauvignon Blanc, 30% Sauvignon Gris, 5% Semillon and 5% Muscadelle. – 91 Pts
2018 Mouton Rothschild Aile D'Argent Blanc – Honeysuckle, orange peel, pineapple, pears and vanilla shine with little effort. The balance between the yellow citrus, hints of tropical fruits and freshness on the palate brings it all together. The wine will be perfect when paired with all types of fresh seafood dishes. The wine was made from a blend of 55% Sauvignon Blanc and 45% Semillon. – 94 Pts
2018 Nardian – On the tropical side with vanilla, honeysuckle, mango and candied grapefruit, the wine is rich, bright, crisp and juicy and will be best enjoyed early in its life. – 90 Pts
2018 ChateauOlivier Blanc – Juicy, ripe, sweet, fresh, slightly honeyed yellow citrus and bright pineapple with vanilla pop right away on the nose and mouth. – 91 Pts
2018 Pape Clement Blanc – A nice blast of pomelo, lemon peel, Mandarin orange, flowers, honeysuckle and vanilla, in a richly-textured, lush style of white Bordeaux. You can drink this fairly close to release. The wine was made from 57% Sauvignon Blanc, 39% Semillon and 4% Muscadelle. – 94 Pts
2018 Pavillon Blanc du Chateau Margaux – Honeysuckle, green apple, orange rind and pomelo scents are available with no effort. The wine is sweet, bright, fresh and juicy, displaying a combination of yellow tropical fruits and citron on the palate and in the finish. – 94 Pts
2018 Puygueraud Blanc – It is impossible to find a better value in white Bordeaux wine than you have here. Meyer lemon, white peach, pomelo and flowers with a bright, crisp, slightly sweet, fruity character. Drink this over the next few years. – 89 Pts
2018 Rahoul Blanc – White peach, yellow citrus and a touch of vanilla are offered in a medium bodied forward style, that is perfect for summer drinking. – 87 Pts
2018 Smith Haut Lafitte Blanc – White peach, flowers, honeysuckle, lemons, pomelo and Granny Smith apples with just a touch of honey are on the nose and palate. The finish adds pears, vanilla and almond with traces of vanilla bean to round things out. The wine was produced from a blend of 90% Sauvignon Blanc, 5% Sauvignon Gris and 5% Semillon. – 94 Pts
2018 Le Petit Haut Lafitte Blanc – Fresh, juicy lemons with a shot of orange on the nose and palate make for perfect, near term, summery drinking. – 88 Pts
2018 Les Hauts de Smith Blanc – Bright, yellow citrus blended with juicy, green apples hits the spot. If you are seeking a fresh, easy-to-like white Bordeaux, this is your wine. – 90 Pts
2018 Domaine de Solitude Blanc – Fresh squeezed lemons and pomelo with peppy freshness and a jolt of lemon rind in the bright finish is what you will find here. You can drink this on release with pleasure. – 89 Pts
2018 Stella Solare Croix de Labrie – Yellow and orange citrus with honeysuckle and white peach on the nose and in the mouth. The wine is juicy, fresh and with the pop of acidity to lift the wine on your palate and a shot of slightly honeyed citrus in the finish. You can enjoy this on release. – 93 Pts
2018 du Tertre Blanc – The nose is all about the white peach, flowers, cantaloupe, vanilla and citrus peel. The wine is unctuous and lively, with a blast of yellow citrus and peach in the finish. The unique blend is made from 30% Viognier, 20% Sauvignon Blanc, 20% Chardonnay and 20% Gros Manseng. The wine was vinified in stainless steel and barrel and aged in 100% new, French oak barrels. 91 – Pts
2018 Suduiraut "S" de Suduiraut – White peach, pears, apple and flowers take a bit of effort to find. The wine is fresh, just a little sweet and will offer early drinking, easy going pleasure. – 89 Pts
2018 Blanc Sec de Suduiraut – Made from a blend of 53% Semillon and 47% Sauvignon Blanc, the wine displays ripe tangerine, orange, white peach and citrus in the nose and mouth. On the palate it's round, fresh, just a bit sweet and ready to drink on release. – 87 Pts
2018 Talbot Caillou Blanc – With a strong floral accent that plays escort to all the tropical fruits, orange and yellow citrus, the wine is fresh, refreshing and slightly honeyed in the juicy, ready to drink finish. The wine is a blend 69% Sauvignon Blanc and 31% Semillon. – 90 Pts
2018 Blanc deValandraud No. 1 – Ripe, juicy, lemon rind, pineapple, mango and green apple with a splash of acidity that brings it all together, providing lift and vibrancy. The wine is made from 50% Sauvignon Gris, 40% Sauvignon Blanc and 10% Semillon with aging on its fine lees for 10 months before bottling. – 94 Pts
2018 Virginie de Valandraud Blanc – Grapefruit, spice, apricot and lemon combine perfectly. The fruits are ripe and sweet, but it is the juicy freshness giving the wine lift that creates its character. – 91 Pts