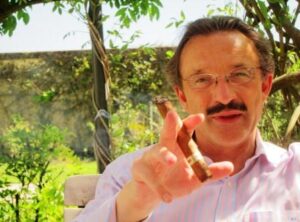 Learn everything about Clos Marsalette Pessac Leognan with wine tasting notes and wine with food pairing tips. Learn all the best vintages, a history of the property, and information on winemaking and vineyards. If you want to read about other important, Bordeaux Chateaux: Links to all Bordeaux Wine Producer Profiles
Clos Marsalette History, Overview
Clos Marsalette was created in 2002 by Francis Boutemy. Francis Boutemy was already experienced in Bordeaux as he owned the neighboring estate of Chateau Haut Lagrange. Actually, it is fair to say that Francis Boutemy came from a wine family, as his grandfather, Jacques Guillemaud, was both a negociant and the owner of Chateau Larrivet Haut Brion, also located in Pessac Leognan.
Today, Clos Marsalette is also owned in part by Stephan von Neipperg and Didier Miqueu. Stephan von Neipperg is well-known for all his Bordeaux properties in St. Emilion. This includes Chateau Canon La Gaffeliere and La Mondotte.
Clos Marsalette Vineyard, Terroir, Grapes, Winemaking
The 13.6-hectare vineyard of Clos Marsalette has 12.3 hectares of vines devoted to red wine grapes which are planted to 58% Cabernet Sauvignon, 40% Merlot, and 2% Cabernet Franc. This shows a decrease in the amount of Cabernet Sauvignon and Cabernet Franc and an increase in the Merlot.
For the white Bordeaux wine of Clos Marsalette, the vineyard has 1.3 hectares of vines planted to 65% Sauvignon Blanc and 35% Semillon. The terroir is sand, clay, gravel, and small stones in the soils. The vines have an average age of 16 years.
In the vineyard, the vines are planted to a vine density that varies from 5,500 up to 9,000 vines per hectare. The higher levels of vine density exist on the most recently planted blocks. The vineyards are farmed using organic, sustainable viticulture farming techniques. They do not use any insecticides or herbicides in the vineyards.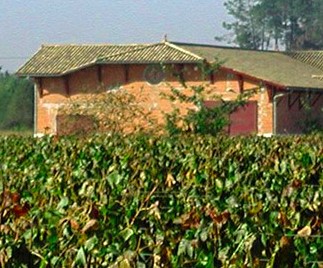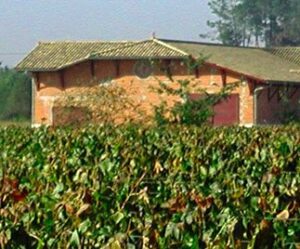 To produce the red wine of Clos Marsalette, the grapes are whole berry fermented in a combination of oak vats and cement tanks with a 26-day cuvaison. All cellar movement is done by gravity flow. The extraction is obtained via pneumatic, cap punching.
Malolactic fermentation takes place in French oak barrels. The wine is aged in an average of 50% new, French oak barrels for 18 months before bottling.
For the white wine of Clos Marsalette, vinification takes place in a combination of 50% new, French oak barrels and steel tanks. There is no malolactic fermentation or skin contact. The wine is aged in a combination of 30% new, French oak barrels and steel tanks for an average of 9 months on its lees before bottling.
The average annual production of Clos Marsalette has increased over the years. Today, they are close to 4,500 cases per vintage. Clos Marsalette is a great example of a well-priced, Bordeaux value wine with character and style that does not require cellaring before drinking.
Plus, it sells for a very, friendly, consumer price. Savvy wine buyers should be all over Clos Marsalette.
The Best Vintages of Clos Marsalette are: 2022, 2021, 2020, 2019, 2018, 2017, 2016, 2015, 2014, 2012, 2010, 2009, 2008, and 2005. Although it is important to note that vintages can vary as to their quality between the white wine and the reds with as in some years, the reds are markedly better and in other vintages the whites are superior.
When to Drink Clos Marsalette, Anticipated Maturity, Decanting Time
Clos Marsalette can be enjoyed on the young side with decanting. Young vintages can be decanted for an average of 1-2 hours, give or take. This allows the wine to soften and open its perfume. Older vintages might need very little decanting, just enough to remove the sediment.
Clos Marsalette is usually better with at least 4-6 years of bottle age. Of course, that can vary slightly, depending on the vintage character. Clos Marsalette offers its best drinking and should reach peak maturity between 6-15 years of age after the vintage.
Serving Clos Marsalette with Wine, Food, Pairing Tips
Clos Marsalette is best served at 15.5 degrees Celsius, 60 degrees Fahrenheit. The cool, almost cellar temperature gives the wine more freshness and lift. The red wine of Clos Marsalette is best served with all types of classic meat dishes, veal, pork, beef, lamb, duck, game, roast chicken, roasted, braised, and grilled dishes.
Clos Marsalette is a perfect match with Asian dishes, hearty fish courses like tuna, mushrooms, and pasta as well as cheese. The white wine of Clos Marsalette is a perfect wine to serve with shellfish, sashimi, sushi, all types of seafood, chicken, veal, and a myriad of cheeses.
Clos Marsalette Wine Tasting Notes
28 Vintages 92,103 Views Sort by Vintage-Rating
2022
Clos Marsalette (Pessac-Léognan)

Smoke, black fruits, and tobacco leaf form the perfume. On the palate, the wine is medium-bodied, soft, elegant, creamy, fresh, and elegant, leaving you with sweet, black fruits with a touch of leafy-tobacco in the finish. The wine blends 50% Cabernet Sauvignon, 49% Merlot, and 1% Cabernet Franc. Drink from 2025-2034. 91-93 Pts.

873 Views

Tasted

May 8, 2023

2022
Clos Marsalette Blanc (Pessac-Léognan)

White peach, flowers, pears, orange marmalade, white flowers, and banana from the nose. On the palate, the wine is fruity, creamy, forward, and sweet with hints of tropical notes in the finish. The wine blends 55% Sauvignon Blanc with 45% Semillon. Drink from 2024-2028. 91-91 Pts.

848 Views

Tasted

May 8, 2023

2021
Clos Marsalette Blanc (Pessac-Léognan)

Flowers, orange rind, green apple, honeysuckle and lemons already express their character in the perfume and on the fresh, creamy, yellow, citrus-filled palate. The wine blends 60% Sauvignon Blanc with 40% Semillon. Drink from 2023-2028. 92-92

1,619 Views

Tasted

May 20, 2022

2021
Clos Marsalette (Pessac-Léognan)

Fresh, sweet, ripe, red fruits with tobacco leaf on the nose. Medium-bodied, soft, fresh and vibrant, with a crisp, chewy edge and a touch of salinity and cocoa in the finish. The wine blends 54% Cabernet Sauvignon, 45% Merlot and 1% Cabernet Franc. Drink from 2023-2034. 89-91

1,651 Views

Tasted

May 20, 2022

2020
Clos Marsalette (Pessac-Léognan)

Medium-bodied, elegant, soft, silky, fresh and vibrant with a core of cocoa-dusted, plums, cherries, currants, and leafy herbs. Refined, and polished on the palate, with an energetic, tobacco-infused, cherry filled mouthful of fruit, with a hint of chalk, espresso and dark chocolate, this is going to be great with a year or two of age. Drink from 2024-2040.

1,075 Views

Tasted

Mar 21, 2023

Soft, silky, fresh and lively, the wine is also on the savory side on the nose and palate. Lushly textured, medium-bodied, round, elegant and smoky, the wine finishes with tobacco leaf, and spicy red berries. The wine blends 58% Cabernet Sauvignon, 40% Merlot and 2% Cabernet Franc. If you can wait 3 years or so, this will really start showing well. Enjoy it for the next 12 years after that. 91-93 Pts

2,933 Views

Tasted

May 20, 2021

2020
Clos Marsalette Blanc (Pessac-Léognan)

Flowers, vanilla, orange rind, white peach, and pineapple create the nose. On the palate, the wine is fresh, creamy and fruity with a lush, sweet, yellow citrus finish. Drink from 2023- 2033.

1,023 Views

Tasted

Mar 21, 2023

White peach, orange rind, pineapple, green apple and herbs open the aromatic profile. Creamy, fresh, sweet and fruity, with green apples, yellow citrus and mango in the finish to rounds things off. The wine blends 60% Sauvignon Blanc and 40% Semillon. 92 Pts

2,396 Views

Tasted

May 20, 2021

2019
Clos Marsalette Blanc (Pessac-Léognan)

Creamy, round and lush in texture, the wine offers white peach, flowers, honeysuckle, mango, lemon rind and vanilla bean notes. Fresh, juicy and creamy, with a yellow citrus finish, the wine blends equal parts of Semillon and Sauvignon Blanc. Drink from 2022-2029.

1,062 Views

Tasted

Mar 29, 2022

Honeysuckle, mango, white peach, orange rind with a background note of vanilla. Creamy, round and lush in texture, the wine balances between sweet, ripe and fresh, with yellow and orange citrus notes in the finish. The wine blends equal parts of Semillon and Sauvignon Blanc. 92 Pts

3,317 Views

Tasted

Jun 8, 2020

2019
Clos Marsalette (Pessac-Léognan)

Dark in color, the wine quickly shows off its deep, red fruits, wet earth, spice, flowers, smoke and touch of salt on the nose. On the palate, the wine is round, creamy, fresh and fruity with a finish packed with black cherries, plums and spicy, fresh red currants. Give it a year or two in the cellar and it will be even better! Drink from 2024-2033.

2,130 Views

Tasted

Mar 29, 2022

Black, red and blue fruit, smoke and spice create the nose. Medium-bodied, elegant, fresh and vibrant, with supple tannins, silky textures, freshness and polished sweet fruits in the finish. The wine was made from a blend of 50% Cabernet Sauvignon, 49% Merlot and 1% Cabernet Franc. 91-93 Pts

3,244 Views

Tasted

Jun 8, 2020

2018
Clos Marsalette (Pessac-Léognan)

Clearly the best vintage of Clos Marsalette produced yet, the wine pops on the nose with sweet, smoky fruits, tobacco wrapper, forest leaf and wild cherry aromas. Medium/full-bodied, lush, round textured fresh, juicy, spicy red fruits provide length, freshness and complexity. The wine was made from a blend of 55% Cabernet Sauvignon and 45% Merlot.

4,139 Views

Tasted

Mar 9, 2021

Smoky dark red, pit fruits, cedar and wet earth open the nose. On the palate, the wine is medium/full bodied, round, juicy and fruity with a smoked, dark, red berry finish. The wine was made from a blend of 55% Cabernet Sauvignon and 45% Merlot. 92-94 Pts

4,808 Views

Tasted

Apr 19, 2019

2018
Clos Marsalette Blanc (Pessac-Léognan)

Flowers, green apples, lemon curd, honeysuckle and pomelo aromatics work perfectly with the fresh, juicy, palate presence.

1,249 Views

Tasted

Mar 9, 2021

Vanilla, white peach, honeysuckle and pomelo are front and center and in the finish as well. Drink this young for its sweet, pure fruity character.

1,777 Views

Tasted

Apr 19, 2019

2017
Clos Marsalette Blanc (Pessac-Léognan)

Vanilla bean and pomelo, a bit of orange peel adds complexity to the nose. The wine is fresh, lively and ready to go with its bright, citrus character.

1,503 Views

Tasted

Apr 26, 2018

2017
Clos Marsalette (Pessac-Léognan)

Medium bodied with a sweet, smoky, black cherry character, the wine is forward, soft and earthy and will definitely drink well for at least a decade.

2,914 Views

Tasted

Apr 26, 2018

2016
Clos Marsalette (Pessac-Léognan)

Smoke, dark cherry and tobacco notes create the bouquet. On the palate, the wine is medium bodied, fresh, supple, and forward, with a dark cherry and espresso filled finish. The wine was made from a blend of 53% Cabernet Sauvignon, 45% Merlot and 2% Cabernet Franc.

4,624 Views

Tasted

Apr 29, 2017

2016
Clos Marsalette Blanc (Pessac-Léognan)

Vanilla, pomelo, tropical fruit, lemon and honeysuckle get you going. Ripe, sweet, round with juicy, with a citrus, dominated finish.

1,715 Views

Tasted

Apr 29, 2017

2015
Clos Marsalette (Pessac-Léognan)

Smoke, coffee bean, cigar box and dark, red fruits shape a silky, polished, sweet, fresh, tobacco-singed wine with real character and selling for a song. There is no better wine for the money today in Pessac Leognan than Clos Marsalette. 90 - 92 Pts

2,806 Views

Tasted

Apr 23, 2016

2015
Clos Marsalette Blanc (Pessac-Léognan)

Grapefruit, vanilla and fresh squeezed lemon with a crisp, sweet, ripe, soft, honeysuckle filled finish. 90 Pts

1,998 Views

Tasted

Apr 23, 2016

2014
Clos Marsalette Blanc (Pessac-Léognan)

This is one of the top white Bordeaux wines for the money in this vintage. Bright and lemony with pure vanilla notes, this medium/full-body wine has a pleasing length and character. 90-92 Pts

2,555 Views

Tasted

Apr 24, 2015

2014
Clos Marsalette (Pessac-Léognan)

Coffee, smoke and dark red fruits shape a soft, fresh, tobacco-singed wine that will drink quite well in its youth. 89-91 Pts

3,171 Views

Tasted

Apr 24, 2015

2013
Clos Marsalette Blanc (Pessac-Léognan)

Fresh, lively and packed with a floral and citrus, this wine has to be a contender for one of the best white Bordeaux value wines of the vintage. 90-92 Pts

1,481 Views

Tasted

Apr 21, 2014

2013
Clos Marsalette (Pessac-Léognan)

Interesting notes of prune, dark berry and tobacco are followed by a round textured core of licorice and plum. 87-88 Pts

2,367 Views

Tasted

Apr 21, 2014

2012
Clos Marsalette (Pessac-Léognan)

One of the top values year after in Pessac Leognan offers soft, silky textures, layers of sweet, fresh, ripe, smoky fruit, earth and licorice in a forward style. The wine is showing much better in bottle than barrel, which is always a good sign.

2,478 Views

Tasted

May 15, 2015

60% Cabernet Sauvignon, 35% Merlot and 5% Cabernet Franc produced a wine with a medium body, polished tannins and a smoky, black raspberry finish. 89-91 Pts

2,517 Views

Tasted

Apr 25, 2013

2012
Clos Marsalette Blanc (Pessac-Léognan)

From 65% Sauvignon Blanc and 35% Semillon, the wine pops with citrus, flowers and guava. On the palate the wine is fresh, fun, refreshing and easy to drink, plus it's a top value Bordeaux white wine. 87-89 Pts

1,510 Views

Tasted

Apr 25, 2013

2011
Clos Marsalette (Pessac-Léognan)

Smoky, rich and polished, with fresh black cherries, soft tannins and round textures, this wine will deliver a lot of bang for the buck for the next decade.

2,344 Views

Tasted

May 20, 2014

From 56% Cabernet Sauvignon, 40% Merlot and 4% Cabernet Franc, the wine will be aged in 40% new oak. Blackberry, earth and smoke open to round tannins and a finish with fresh, sweet cocoa and blackberry with hints of blue fruit. 89-91 Pts

2,551 Views

Tasted

Apr 25, 2012

2011
Clos Marsalette Blanc (Pessac-Léognan)

Blending 80% Sauvignon Blanc with 20% Semillon produced a fresh and accessible wine with refreshing lemon, grapefruit and honeysuckle. If you're seeking a value in Bordeaux Blanc, this is the wine to buy. 90-92 Pts

1,921 Views

Tasted

Apr 25, 2012

2010
Clos Marsalette (Pessac-Léognan)

Smoke, burning leafs, earth and blackberry notes open to a fresh, cassis filled wine that remains one of the top values from Pessac Leognan.

4,635 Views

Tasted

May 7, 2013

Clos Marselatte Produced from a blend of 50% Cabernet Sauvignon, 45% Merlot and 5% Cabernet Franc with the help of Stephan von Neipperg will be aged in 50% new oak. Smoke, cassis, anise, earth and forest floor on the nose, with a medium body, round tannins and a dark berry, licorice and cassis finish. 89-91 Pts

5,060 Views

Tasted

Apr 22, 2011

2009
Clos Marsalette (Pessac-Léognan)

Licorice, smoke, stone, blackberry in the nose. This supple, medium bodied wine will drink well on release. Clos Marsalette is one of the top value plays in Pessac Leognan for high quality wine at a fair price.

4,211 Views

Tasted

Jul 20, 2011

2005
Clos Marsalette (Pessac-Léognan)

Fully mature, this soft, round, smoky, black cherry and tobacco filled wine delivers a sweet, earthy, black raspberry, soft finish. There is no reason to hold this wine any longer.

3,806 Views

Tasted

May 17, 2014

2004
Clos Marsalette (Pessac-Léognan)

Medium bodied, fully mature, with a nice nose of smoke, tobacco and red fruits. Past its prime, this should be drunk up sooner than later to get the most of the remaining, sweet cherries in the finish.

1,792 Views

Tasted

Jan 4, 2015