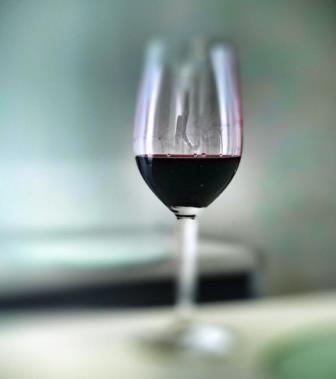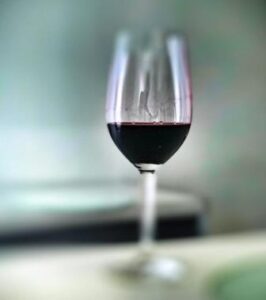 2018 Bordeaux wine, the complete guide to all the best wines of the vintage.
I was in Bordeaux from mid-March until early April. I tasted over 600 different wines during those weeks. Some wines I was able to taste more than once with consistent results.
2018 Bordeaux wine is complicated. In a nutshell, it is a very good vintage with several incredible wines that could become legends as they mature!
2018 Bordeaux delivers more peaks, than valleys. Overall, the vintage is not as consistent in every appellation as the recently released 2016. But the high points in 2018 are better in many cases than you find in previous years and have more potential than I have ever experienced. That is going to be what separates 2018 Bordeaux from preceding vintages.
Stylistically, 2018 Bordeaux reminds me of a better version of 2009. When you look at the scores I've awarded, you can see how much I dig this vintage.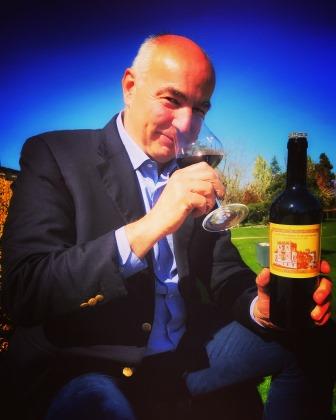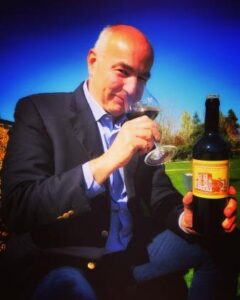 Where are the best 2018 Bordeaux wines…
In the Left Bank, the best wines come from the Northern Medoc, where the roots, especially old vines were able to dig deep into the soils. Clay rich terroirs also made a difference. The Cabernet Sauvignon from St. Estephe, Pauillac and St. Julien are prodigious.
From north to south, some of the wines are simply breathtaking! It is not just the Cabernet Sauvignon, Merlot and Petit Verdot also enjoyed a beautiful vintage.
The Cantenac plateau of Margaux is another hot spot as well as parts of Pessac Leognan for the red wines. There are stunning wines from each of the above mentioned appellations that Bordeaux wine lovers should take notice of.
In the Right Bank, Merlot and Cabernet Franc, depending on the soil can be extraordinary. Clearly, the wines of the vintage, at least from the Right Bank from the plateau of Pomerol, where you find the wine of the vintage, Chateau Lafleur! To quote my friend Stephan von Neipperg, "No risk, no fun". You also find very strong wine in Saint Emilion, mainly from 3 hot spots.
In St. Emilion, world-class wines were produced from vineyards located on the famous limestone plateau, the gravels near Pomerol and in the clay rich soils close to, or in Saint Christophe des Bardes.
You can read tasting notes, ratings and detailed information for the best 600 wines of the 2018 Bordeaux vintage below. The reviews are sorted by appellation going from north to south, moving from the Left Bank to the Right Bank. That is the order I tasted the wines in. You can also use the search functions to find tasting notes for wines you are interested in.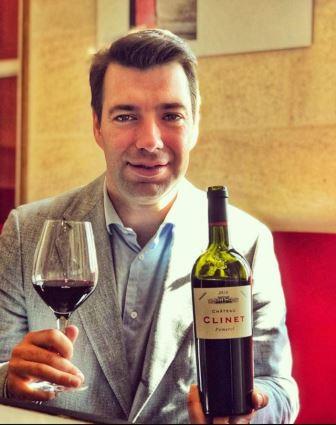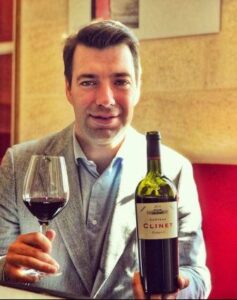 Guide to the 600 best 2018 Bordeaux wines by appellation.
2018 Saint Estephe Buying Guide, Tasting Notes, Ratings
2018 Pauillac Buying Guide, Tasting Notes, Ratings
2018 Saint Julien Buying Guide, Tasting Notes, Ratings
2018 Margaux Buying Guide, Tasting Notes, Ratings
2018 Pessac Leognan Red and White Wine Buying Guide, Tasting Notes, Ratings
2018 Haut Medoc, Listrac, Moulis, Medoc Buying Guide, Tasting Notes, Ratings
2018 Saint Emilion Buying Guide, Tasting Notes, Ratings
2018 Pomerol Buying Guide, Tasting Notes, Ratings
2018 Bordeaux Value Wine Buying Guide for wines under $35 with Tasting Notes, Ratings
2018 Bordeaux White Wine Guide, Tasting Notes, Ratings
Everything you need to know about 2018 Bordeaux wine.
Great wine is about character and style. All the world's best art, music, food, architecture and of course wine provide unparalleled experiences. That special sense of uniqueness shows itself with the 2018 Bordeaux vintage.
It is important to take note of Saint Christophe des Bardes, as that commune is a hotbed of competition. Today, many producers located there are rapidly upping their game there and the majority of wines there cost about $30! Fronsac and the Cotes de Bordeaux along with Bordeaux Superieur were also capable of producing very strong wine this vintage!
Overall, 2018 Bordeaux wines are dark, inky and often opaque in color. This beautiful depth of color emanates from the thick grape skins. The depth of the skins, coupled with the small berry size created tannic wines with intensity and concentration.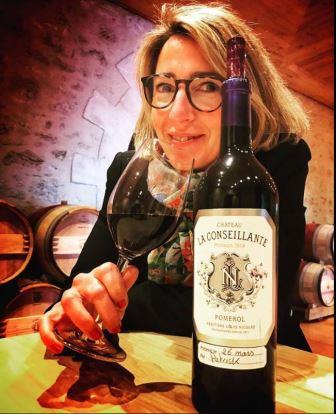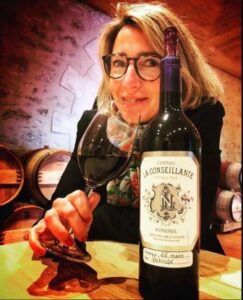 2018 Bordeaux wines are aromatically complex, and fruity, blending ripe black, red and blue berry and pit fruit aromas.
The truth of the vintage comes through when the wines hit your palate. At their best, 2018 Bordeaux is concentrated, opulently textured, full-bodied and express a beautiful purity of fruit. The wines are mouth-filling, offering weight and density.
However, it is the opulence, concentration, depth, sensuality and freshness that provides the uniqueness of character that gives 2018 Bordeaux its signature personality.
2018 Bordeaux wine can be alcoholic. But it is important to keep in mind, that alcohol is only a part of a wines character. Here you also find vibrancy and freshness in abundance, awarding that all important contrasting lift. It is that feeling of energy that stops the wines from being too much, and instead, allows them to be truly special.
2018 Bordeaux is a vintage that favors the red wines. That is not always the case, but the hot, dry summer months did not provide from enough acidity in the white wine grape varieties. The dry white wines which show some tropical, honeyed characteristics, instead of their usual crisp, citrus leanings will be best in their youth.
What's new with 2018 Bordeaux
With 2018 Bordeaux, the region has taken another leap forward in quality. More than just the high level of wine, there is an unspoken change that appears to have taken place in Bordeaux. You can see it in the movement to organic and biodynamic farming.
It is more than just better knowledge of the vineyards and state-of-the-art cellars. You are also seeing more experimentation in the vinification and aging process. More vignerons are using fermenting with whole bunch clusters. In the cellars, there are vintners aging portions of their harvest in amphora and foudres.
Something else to take note of. Previously, second wines were simply the product of a way to sell declassified juice. That is no longer the case. There has been an explosion of quality found in numerous second wines that is clearly evident in the 2018 Bordeaux vintage.
The overall feeling I get from the region is that part of the qualitative jump is that the new generation of vignerons and wine makers are stepping up their game, making their own mark. Bordeaux is once again a brave new world.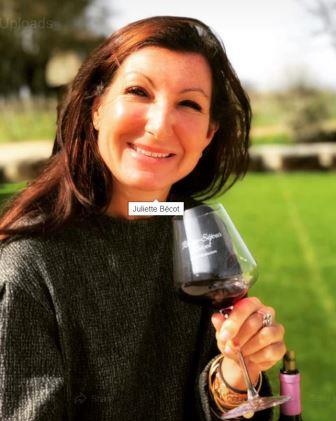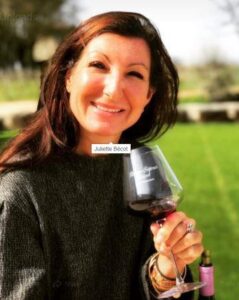 It's as if the kids of the region, that only a few years were following in their parent's footsteps all got together and said, "It's time to make our mark." They were only waiting for the right year to do so, and 2018 Bordeaux gave them their chance.
How 2018 Bordeaux became 2018 Bordeaux. The 2018 Vintage and Harvest Report…
Simply put, 2018 Bordeaux is a vintage in two parts. The initial portion of the growing season had many vineyards drenched from record-setting amounts of rain. The winter was wet, and moderate in temperature, and so was the spring. Although the amount of rain is never equal across Bordeaux, so some appellations experienced more precipitation, as well as higher or lower temperatures than others.
Water, mildew and hail storms…
The massive amount of water soaking Bordeaux, coupled with warm temperatures created tropical conditions which provided the impetus for intense attacks of downy mildew. The severity of the attacks varied from vineyard to vineyard, striking the berries and leaves. The attacks came fast and furious. Growers that were able to survive the mildew due to fortitude and no financial constraints suffered little or no loss.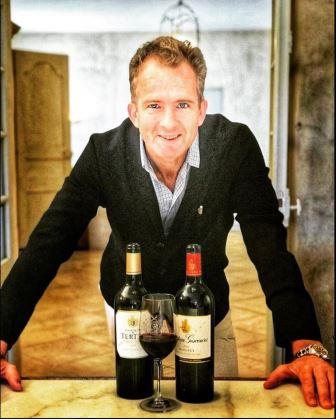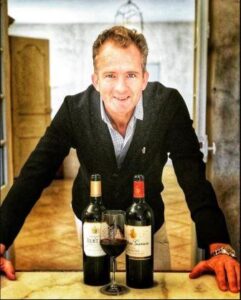 Other vigneron's committed to organic or biodynamic farming, like Chateau Palmer, Chateau Durfort Vivens and Chateau Pontet Canet lost close to 75% of their crop! If that wasn't enough, hailstorms struck the region, devastating Chateau La Lagune, Chateau Cantemerle and Chateau Guiraud, as well as other estates.
2018 Bordeaux, The Dry Summer.
That period of intense moisture had several vignerons worried about the vintages ability to achieve ripeness. However, the continuous rainy period was followed by a long dry spell from late June, July, August and September. But unlike other dry summers, which are also hot, that is not what took place here.
Instead you have a very warm, extremely dry summer, record amounts of sunshine and cold nights, which provided the necessary acidities that makes everything work so well for 2018 Bordeaux wines. When looked at on a historical basis, 2018 Bordeaux is one of the warmest and driest summers over the past 4-5 decades.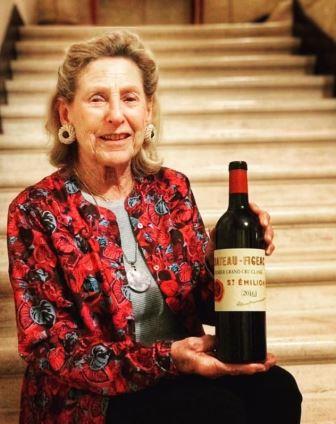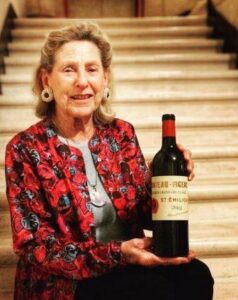 Soils began drying out once the summer started in earnest. Slight rain fell in June and July, which helped foster maturity. August experienced heat spikes, but they were not too severe as temperatures shot up to 35 degrees Celsius, 95 Fahrenheit, which is hot, but not brutal.
August was extremely dry, which caused problems for soils lacking the ability to retain water. Young vines were also suffering from water stress. The light rain in September, before harvest hit the spot, allowing the grapes to achieve maturity.
The warm, dry conditions of 2018 Bordeaux favored vineyards with old vines, as they had the ability to seek out water as needed.
2018 Bordeaux Harvest
Harvest took place under beautiful conditions, allowing growers to pick at their desired degree of ripeness. In fact, 2018 Bordeaux for several properties earned the record for the longest harvest in their history. That length of harvest is part of the recipe for the success of the 2018 Bordeaux vintage.
For the white wines, picking began as early as August 20 with Sauvignon Blanc.
For the red wines, vineyards were being picked starting as early as September 10 for the Merlot and went into late October for the Cabernet's, although most of the fruit was brought in by mid-October.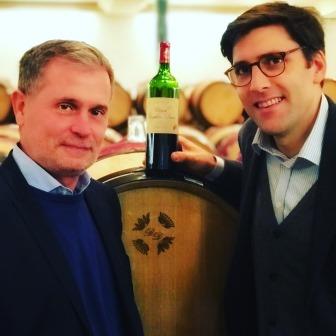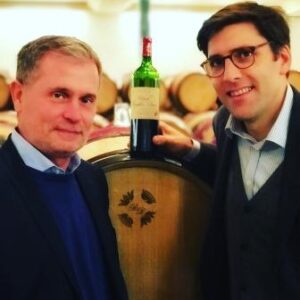 The grapes were for the most part, small with thick skins, providing concentration of flavor and extract along with intense color. Sugar levels are high, and that means so are the alcohol levels.
But acidities are high as well, with the right pH needed to give you that sensation of freshness, which is going to be one of the key points of 2018 Bordeaux.
Yields varied from vineyard to vineyard. Several estates experienced normal yields, while others were impacted by hail, and attacks of downy mildew. Actual yields varied widely depending on the vineyard, method farming and ability to ward of mildew.
Overall as you can see, 2018 Bordeaux is a vintage worth exploring at all ends of the spectrum. If you have questions, or comments, please feel free to post.